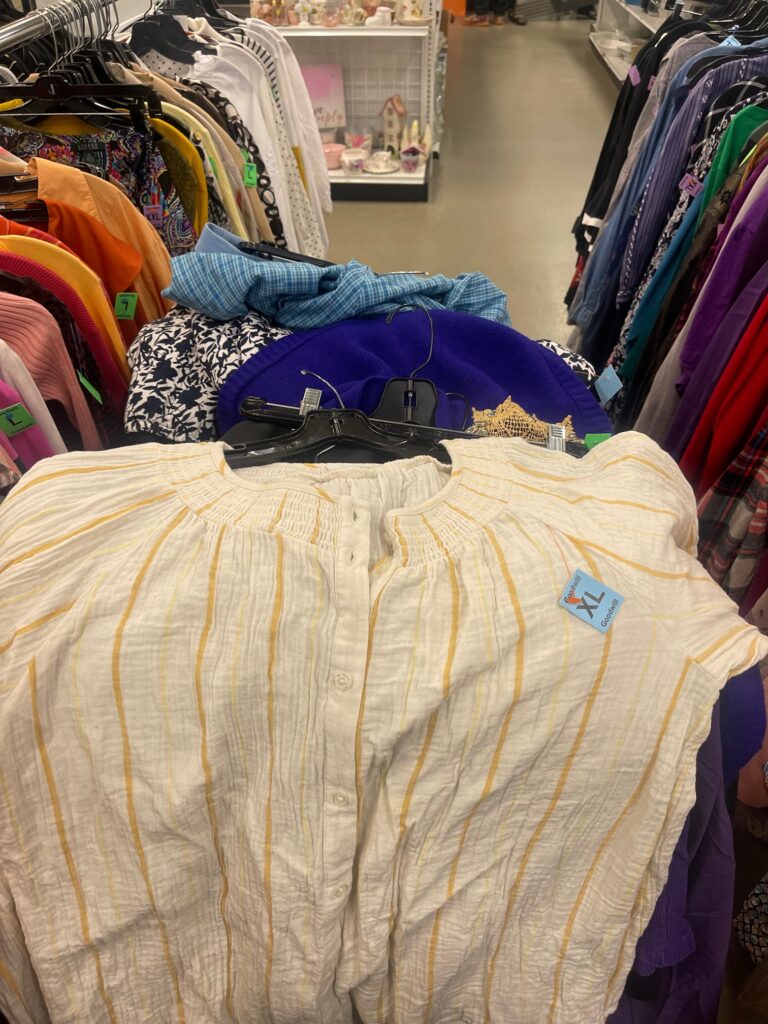 How much can you score at a Goodwill store within 60 minutes?
I recently challenged myself by going to the Goodwill Clinton, MD location at 5:00 pm and checking out my finds by 6:00 pm on a Sunday afternoon. I felt like I was in an episode of Supermarket Sweep (if you can remember the show)!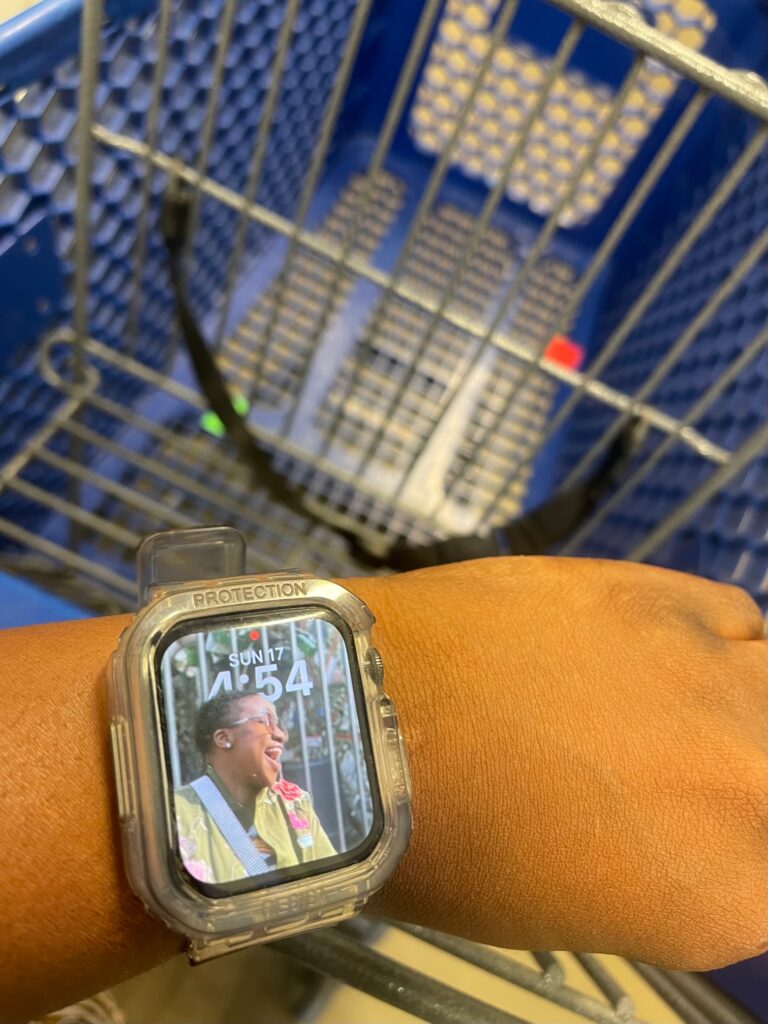 I grabbed my cart and started in the shoe and purse sections as I usually do. Afterward, I headed straight to the dress section because the selection was amazing, and I took the most time. I found two new Eloquii dresses with tags, which is my favorite brand. Next, I cruised through the tops and skirts and found some amazing items, including a balloon hem skirt, long sleeve tops for the Fall, and even a leather jacket. I love to shop off-season because many of the items are usually the color of the week and 75% off. Around 5:30, my cart was overflowing with items that it was even hard to steer.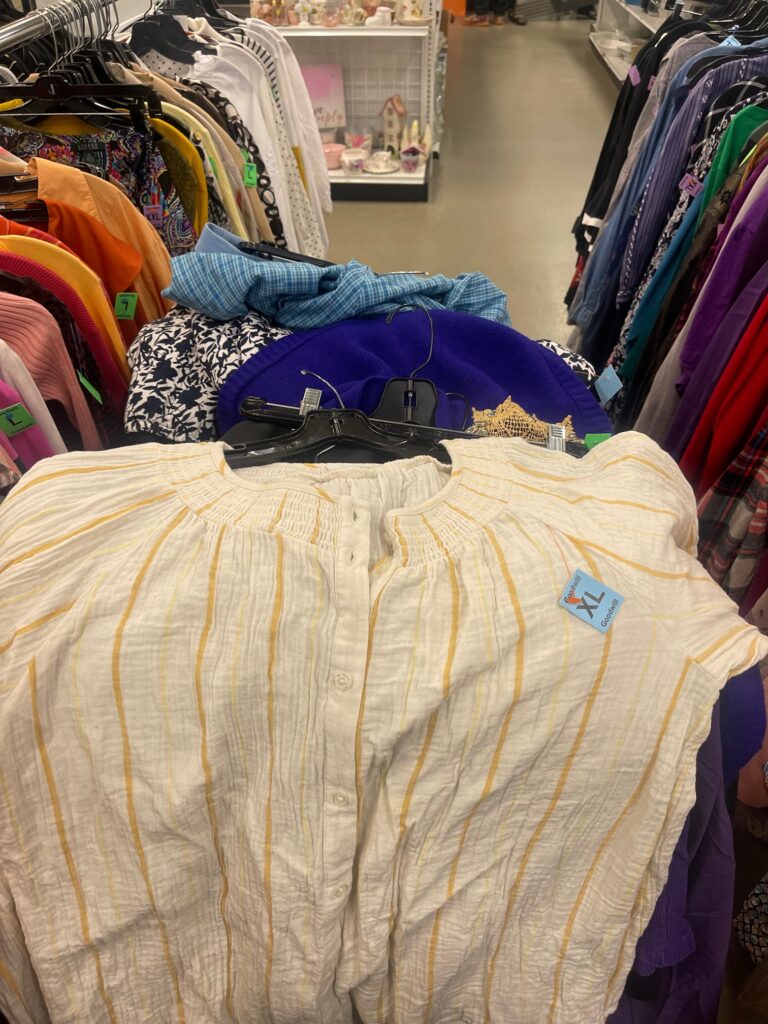 I successfully checked out with savings of over $60.00 from the color of the week items and walked out of the store at 6:02 pm! It felt like a burst of adrenaline to get through the entire store and walk out with such amazing finds.
Create small challenges when visiting Goodwill and see what you can find in the allotted time!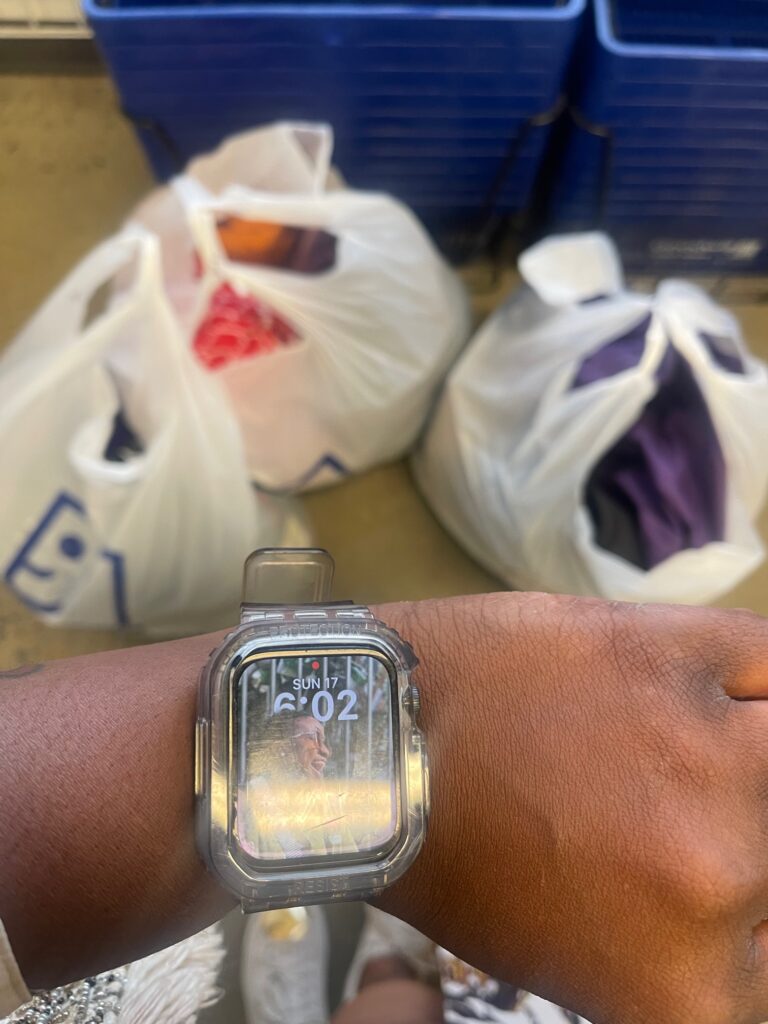 About our fabulous blogger: