This year, I have fallen in love with kimonos. So far, I have thrifted two; I found my first Kimono at the Goodwill Hayfield – Alexandria, VA grand opening, and the second one I found at the Goodwill in Gaithersburg. If you're not sure where to find them in the store, they are usually mixed in with the dresses. However, I have spotted them in the sleepwear section as well.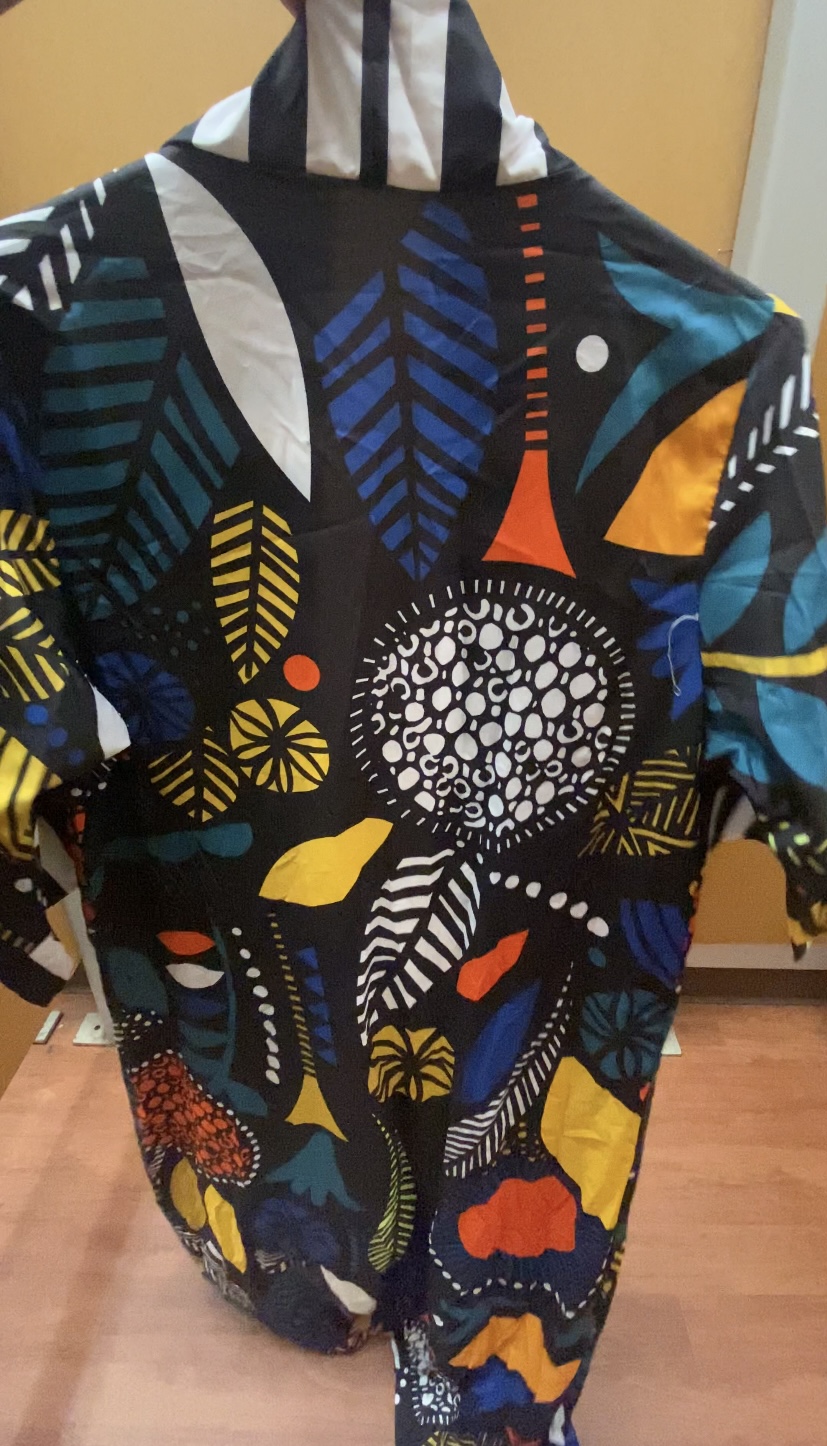 They are a perfect lightweight layering piece to add to existing items you currently have in your closet such as jeans and a tank top for a casual look or a sleeveless black dress for more of a dressier ensemble.
It is also a perfect accessory to take on vacation to wear as a cover for a stroll on the beach or lounging by the pool.
In this picture. I styled this kimono with a black dress I already had in my closet and a teal clutch bag I also thrifted the same day.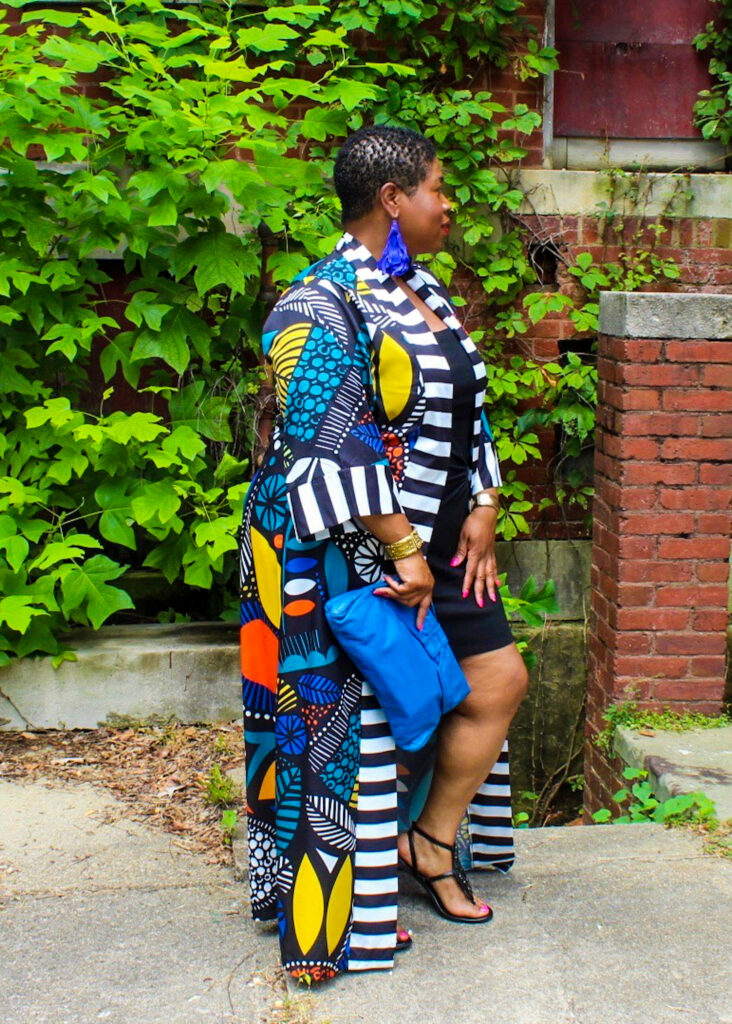 Kimono's retail from $20 to $100 or more depending on the brand and style. I saw my recently thrifted Kimono online for $50 – I paid $10.99!
If you are looking for a easy way to save money and help your community through shopping, thrifting a Kimono from Goodwill is the way to go. It's the perfect statement piece that gives you multiple options to style it.