The end of summer is drawing near, and with that comes crunchy leaves, football season, and everything pumpkin spice. A new season also means new trends are on the horizon, and there are so many to choose from!
However, most of society doesn't have designer coin, and keeping up with trends can be a pretty wasteful pastime if done irresponsibly. That's where thrifting comes in handy, because many of the current trends can be copped secondhand! Read on to learn about some of the top fall trends, and how to shop them sustainably through Goodwill!
Trend #1: Prints (plaid, houndstooth)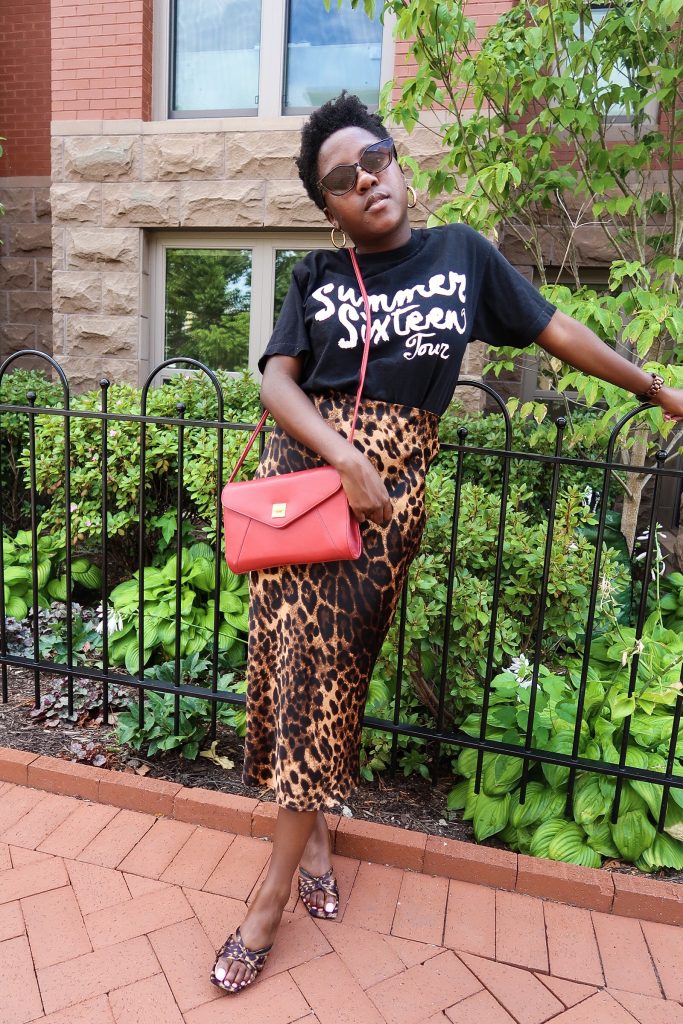 This fall is the season for prints! While plaid has always been a cool weather classic, houndstooth has crept up as a must-have fabric for your entire fall wardrobe. With a quick perusal of each section, you will find plenty of plaid and houndstooth blazers, skirts, and sometimes even shoes!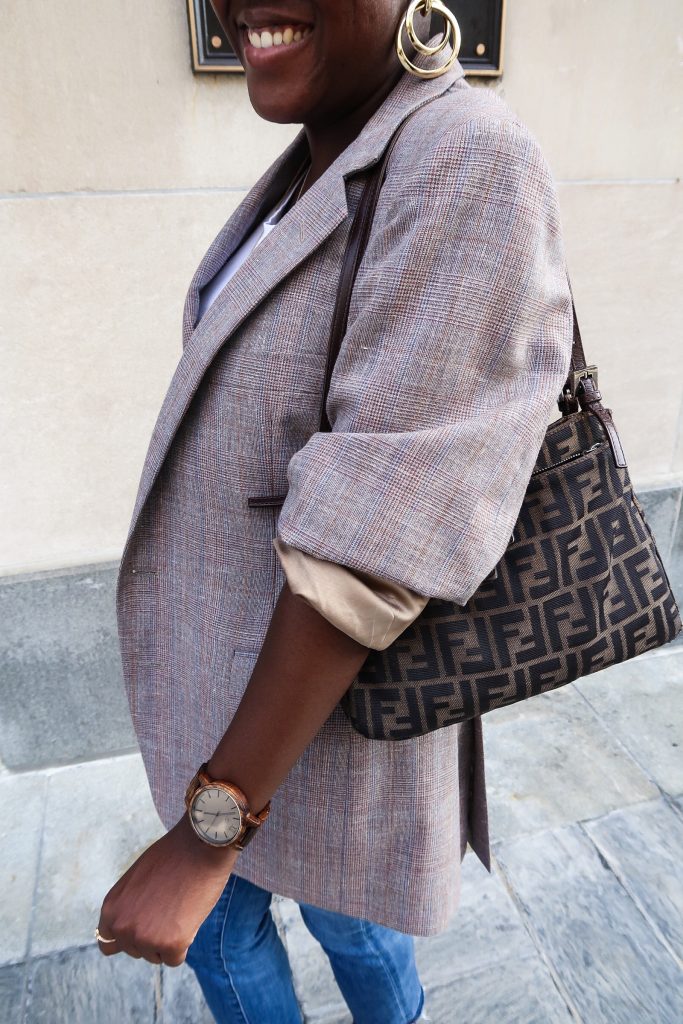 Trend #2: Belted Blazer (or Anything with a Belt, Really)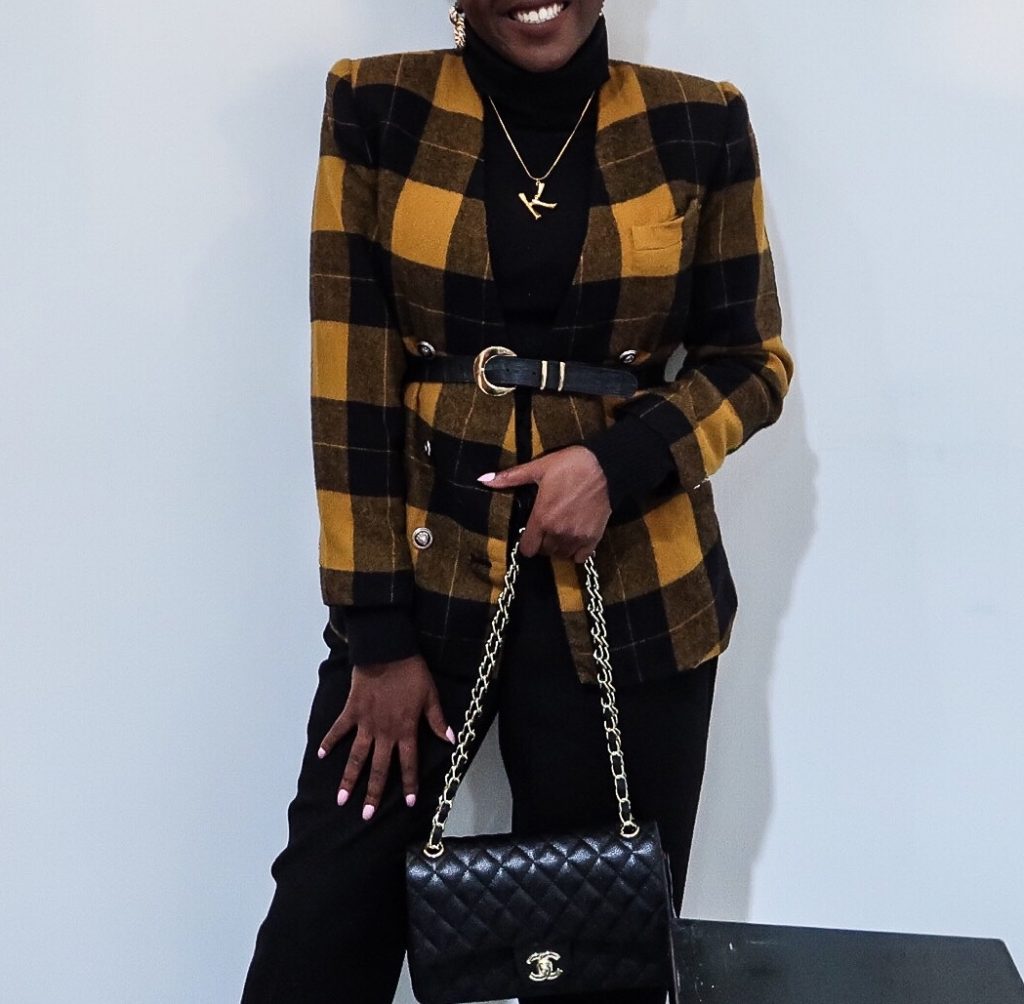 While I've always loved a good belted blazer, this trend was seen all over the 2019 fall/winter runways. Belts in general are set to blow up for fall, worn over coats, blazers, skirts, dresses, you name it! Goodwill has a great belt selection, so you should have no problem finding your staple pieces. Goodwill is also Blazer City, as I've mentioned before on my own blog. Throughout my numerous trips to the store, I have always found dozens of amazing blazers on the racks. If you don't want to spend an arm and a leg on designer (and you want to be sustainable!), grab your blazers here. You can even hit on 2 trends at once and find a plaid or houndstooth blazer!
Trend #3: "You've Got to Be Seen, Green"
The color green has been everywhere this summer, but it is set to completely take over fall fashion this year. Pistachio green, in particular, is hugely popular right now, and is fairly easy to find while browsing at Goodwill. I recently thrifted an olive-green linen pantsuit that has been absolutely perfect for summer, and I will wear it up until the temps start dropping. As long as you find something in the color family of pistachio, you're good to go.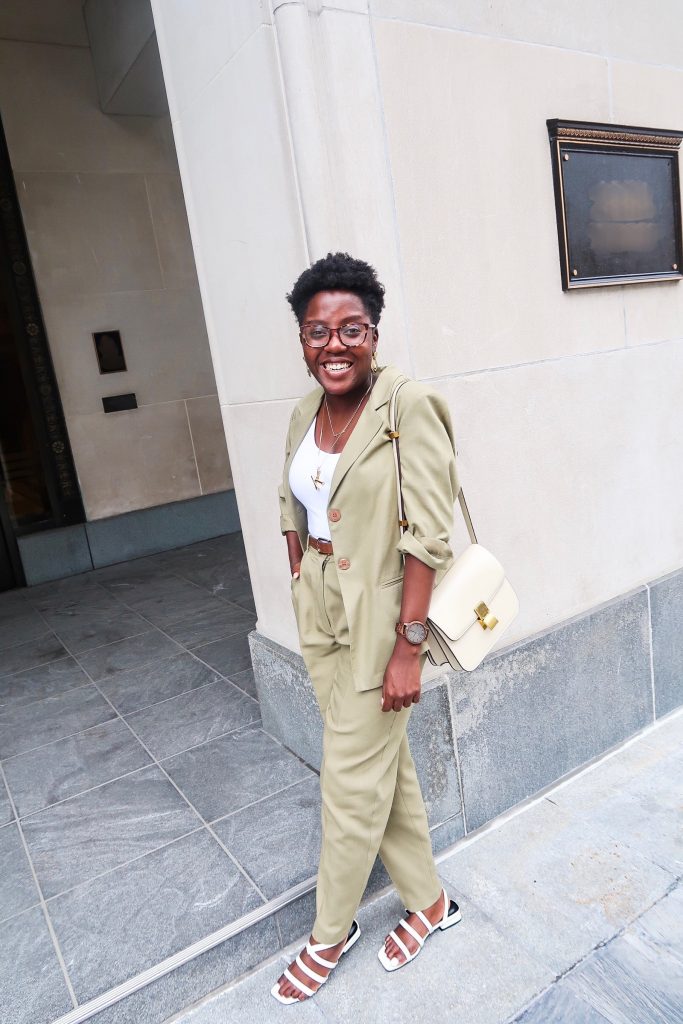 I hope this has been helpful in your search for the latest in fall fashion! Now you can follow the trends guilt-free. Enjoy!
Kamrin Brown (NaturallyKam) for DC Goodwill/Finding Your Good