Saturday was Finding Your Good's Summer Style Exchange – and it was amazing!
I am so grateful to be a part of a community of bloggers and fashionistas and we had a great time.
That day, I ended up going to 3 Goodwill stores – so I was kind of all shopped out (if you can believe it)! 
However, Sunday mornings are my favorite time to visit Greater Washington Goodwill stores, because it is the beginning of a fresh week of color- coded savings. Each week, there is also a certain category that is 75% off with the color barb or tag. 
That week's color was Lavender which offers 50% off any item with a purple tag or barb attached. Additionally this week, any housewares with a purple tag is 75% off!
A few months ago, housewares were the item of the week and I racked up on everything from Pyrex baking dishes, flower vases and a Terra-cotta clay roasting pan. To me, shopping for housewares is easier because you are not focused on finding a particular size or brand. Everything is one size fits all!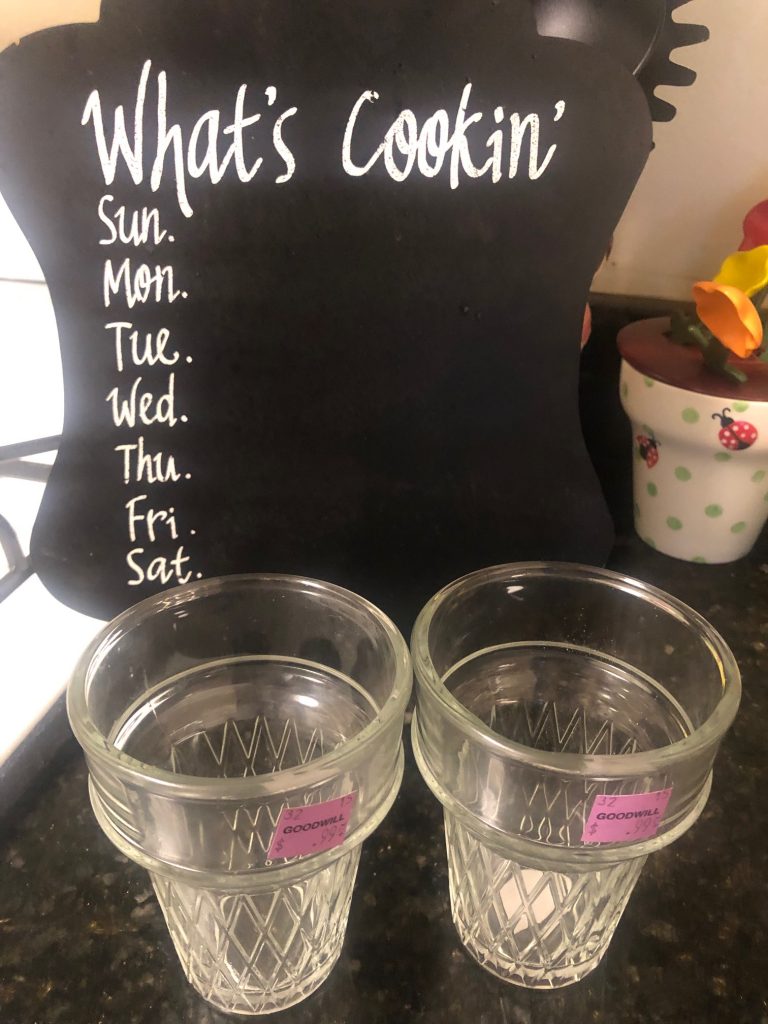 I wasn't looking for anything particular, but stumbled upon the cutest ice cream bowls.
I love ice cream and will eat it everyday if I could.
They are glass and are in the shape of a traditional cone. I grabbed both and skipped to the register imagining which ice cream or sorbet I would eat first. 
The best part is that my beloved cones were lavender, which meant they would be 75% off the marked price of 99 cents.
The cashier rang me up for 51 cents for my finds! I'm pretty sure that is my least expensive Goodwill trip ever. I am so delighted with my Goodwill find and already looking forward to dessert!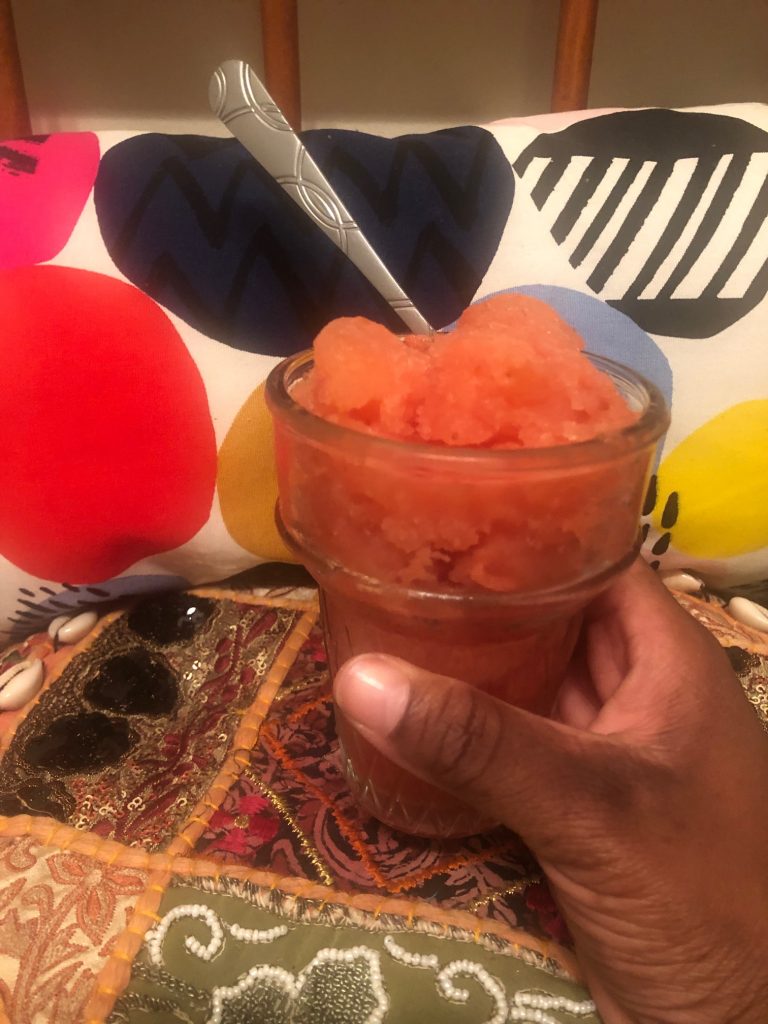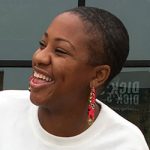 Amber Mixson
Amber is
fashion-blogging
foodie and Instagram influencer with a passion for thrift store shopping. Her blog Eat N Style details her flair for cooking up not only tasty treats but inspired outfits as well. She has a passion for her community and is proud to serve others with her gifts. Follow her on Instagram (@eatnstyleblog) for more stylish tips and culinary adventures.