It's almost April! :Mind Blown:
To end International Women's Month on a very strong note, we're introducing you to Nadine of Revol Snax, for today's Finding Your Good community showcase!
We first "met" Nadine when perusing our Instagram feed, looking at posts that showcased recent Goodwill shopping finds.
While scrolling through, her posts instantly stood out. Her style – her aesthetic….everything was beautiful! It was that moment when we knew that we had to reach out to speak with her about her Goodwill story.
As you'll read in our interview below, Nadine is an extraordinary woman and inspiration. She's the co-founder of a success food start-up, she's a certified yogi, an Industrial Engineer – she does it all.
Everyone – meet Nadine!
Describe yourself!
Hola! My name is Nadine Calderon. Originally, I am from Colombia but have been living in the DC area for almost 5 years. I am an Industrial Engineer, a Yoga teacher and a plant Mama (if that counts). I am passionate about traveling, conscious living, wellness, delicious but healthy food, and I really enjoy being creative and artistic in many aspects of my life. I am also an entrepreneur and the Co-Founder of Revol Snax!
In my free time I enjoy cooking with my Fiancé (and also Co-Founder) and trying low carb, dessert like recipes (and yes, this is also how Revol Snax was born), painting, reading and practicing yoga.
How would you describe your style/aesthetic?
I would describe my style as Bohemian and relaxed.
I try to keep it as simple as possible. In our apartment I like to keep this boho and cozy vibe by decorating with secondhand objects, soft and warm colors, organic fabrics and many plants!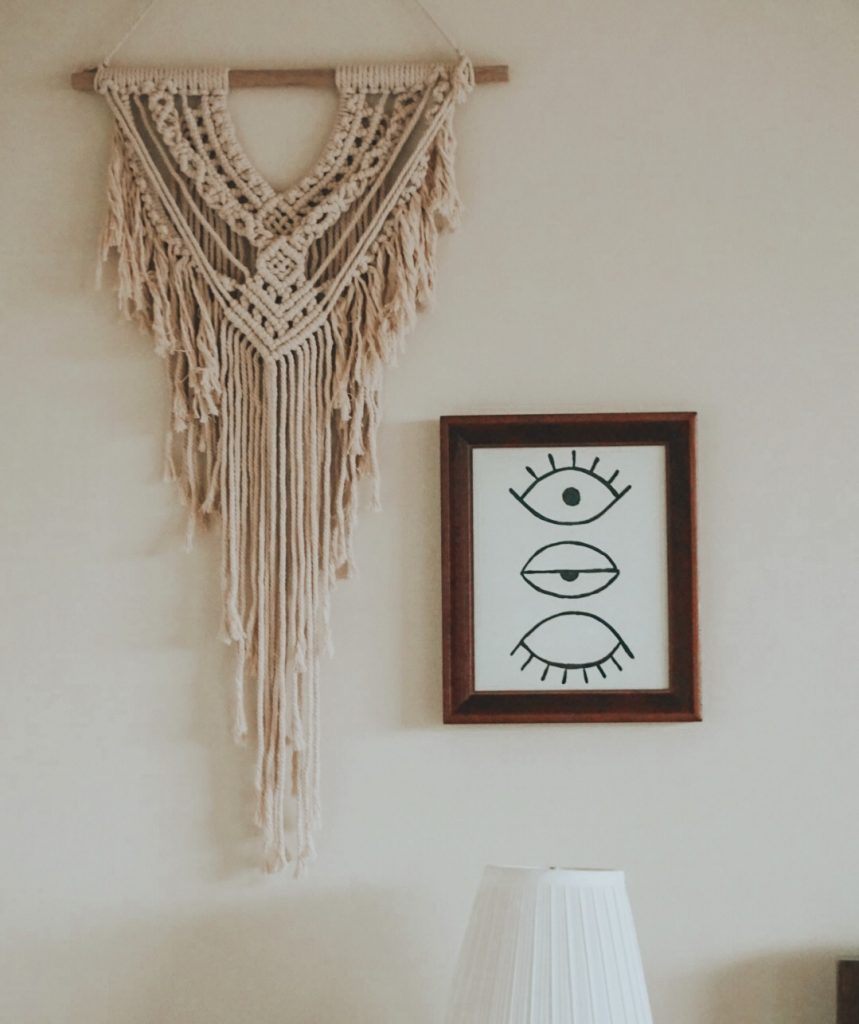 In my personal style, when I am not wearing my Kitchen Outfit (which is not cute or Bohemian at all!) I like to dress with breathable, loose and comfortable pieces that fit my petite silhouette.
I can't say I have a specific style because I will wear anything that feels good. Some days I like to dress more casual, other days I like to be that hippie boho girl.
It all depends on my mood and my last finds at Goodwill!
What role does Goodwill play in your life?
Goodwill plays a big role in my life!
After moving to the USA, my relationship with shopping (and myself really) wasn't something I can say I was proud of.
I was spending almost every cent that I was earning on shopping or traveling, and not saving. There was a point where I moved in with my then boyfriend, now Fiancé, when I had to start being more responsible with my money if I really wanted our relationship and Revol Snax to grow.
I also realized there was something wrong with my shopping habits and this had a lot to do with the fact that I was disconnected from my essence and who I am.
I started practicing Yoga and slowly changed my unhealthy habits/relationships for a more intentional and better-for-me way of living – this was better for the environment as well.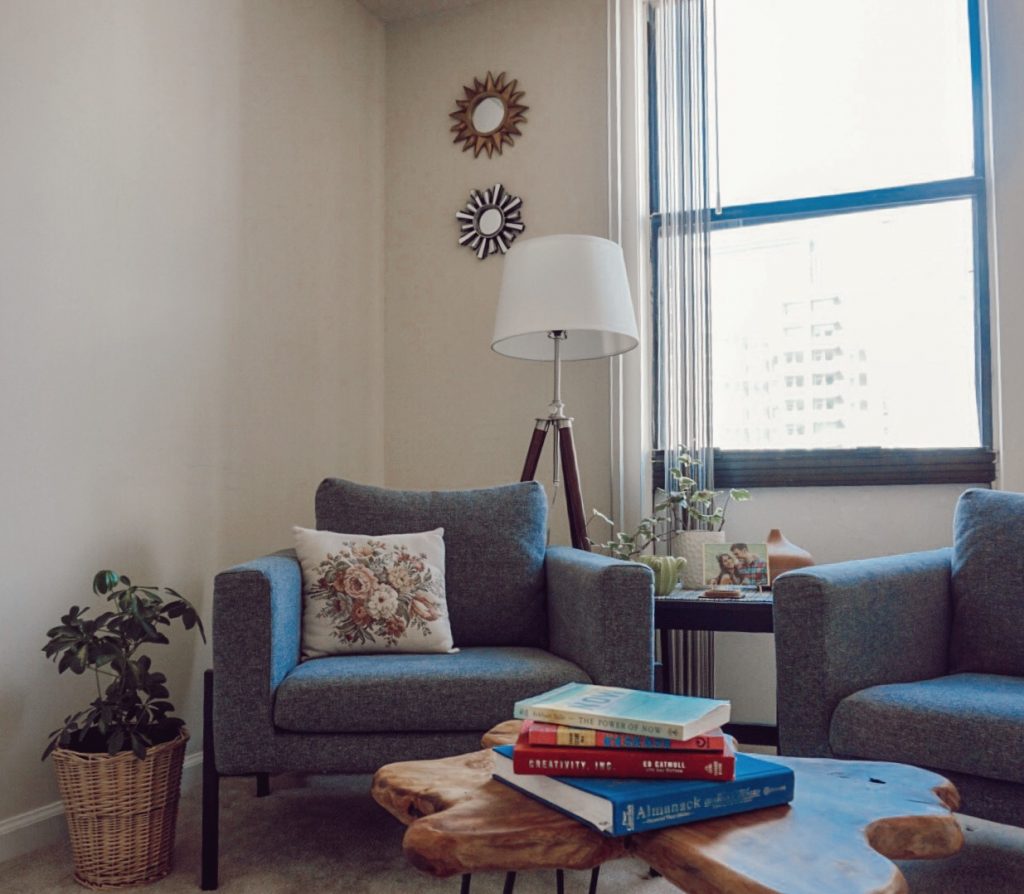 Goodwill shopping has been a huge part of this.
Instead of just buying things/clothing I like right away, now I try to figure out if there is a thrifty way to make it happen.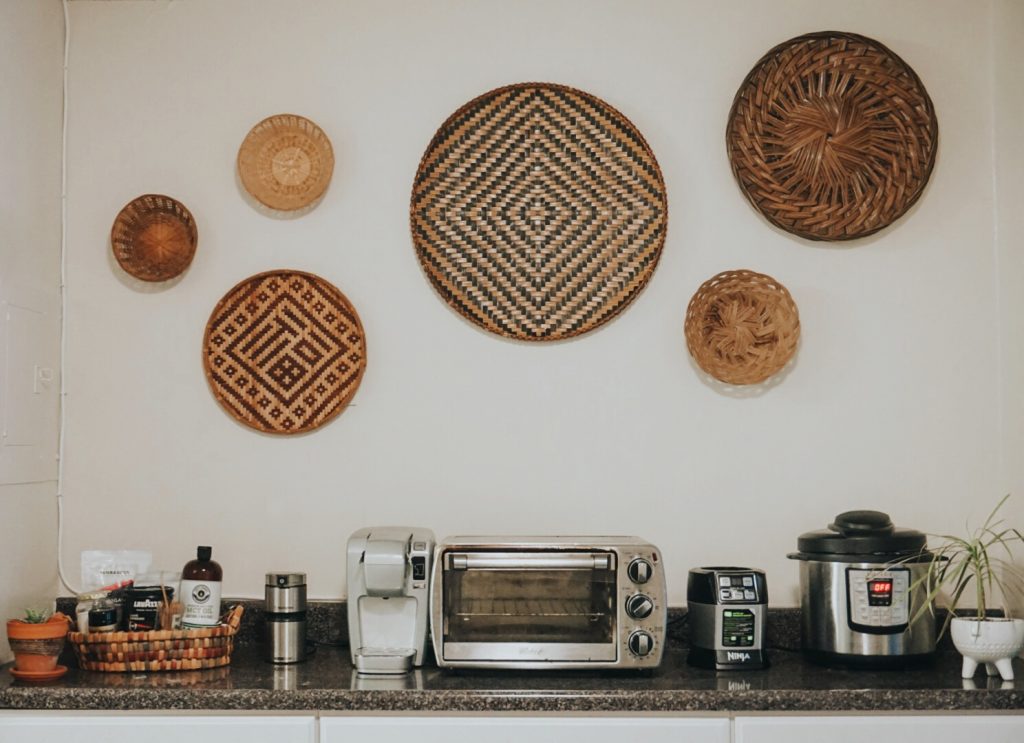 I have found many high quality and amazing items at Goodwill that had served specific purposes in my home and wardrobe.
How long have you been shopping at Goodwill?
I have been shopping at Goodwill for about a year. Every time I go, I try to have a clear vision of the things I want or need and I can say that at least 80% of the time, I find exactly what I need.
What's your favorite DC Goodwill find of all time?
Last Christmas was the first Christmas my Fiance and I were living together at our own apartment in Virginia.
I wanted the Christmas tree to be environmentally friendly, match the style of our place, and had a budget of $15 for this project.
So after finding some inspiration from Pinterest (which I usually use for any styling project I start), I went to Goodwill looking for Christmas ornaments.
I found some amazing antique-like ones. I also collected some natural wood sticks from a park nearby with my mom, bought the lights from Target, and used some Polaroid pictures I had from family and friends to give it a personal touch.
The Result: a fun and eco-friendly Christmas tree that made everyone who visited us during the holidays smile, all for under $15!
This has been my favorite find of all time for sure!
What's your favorite DC Goodwill store and why?
The one at 2200 South Dakota Ave NE.
It's really close to where I work so it makes it easy for me to go whenever I need to 🙂
What's your favorite thing about DC Goodwill? How do you "find your good" at Goodwill?
It makes me feel good to know that the money I am spending is not only helping the community but helping the environment by reducing waste.
Goodwill helps me help planet while saving money and contributing to my community.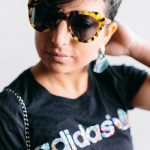 Carolyn Becker
A self-proclaimed thrifty spunky petite fashionista who works in the marketing field by day, and is an artist and musician by night. You can find her bragging about her designer Goodwill thrift finds on her Instagram: @petite_punk.