It's the most wonderful time of halfway through this COVID-19 2020 year! After 3 months of closing their doors, Goodwill of Greater Washington reopened many of their stores earlier this month.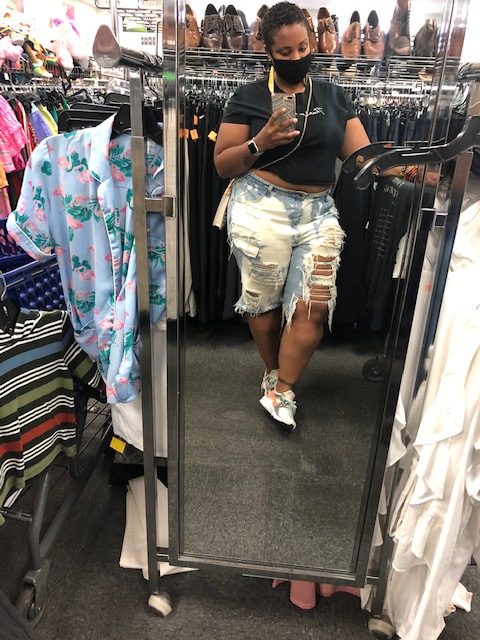 This past weekend, I visited two Northern Virginia stores in Centreville and Manassas. Normally, I wouldn't travel an hour for thrifting, but I really wanted to thrift!
Upon entering the Centreville store, I was greeted by friendly faces, sanitized carts and plenty of goods. Instructions were given to keep your masks on while inside the store and tips were provided on ways to follow the new floor signage. To protect the community's health, fitting rooms and restrooms were not available. The Color of the Week program is also temporarily discontinued.
I began browsing the clothing racks first as I normally had. Even though there were cute pieces, I found myself gravitating toward the housewares. Spending time in my apartment so much lately has allowed me to enjoy my space more and see opportunities for updated housewares.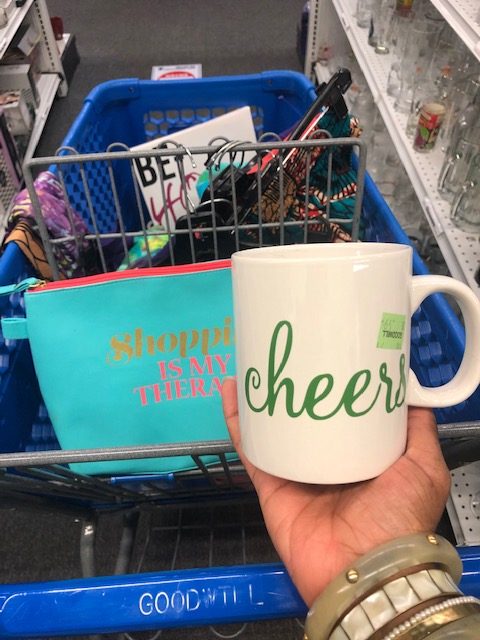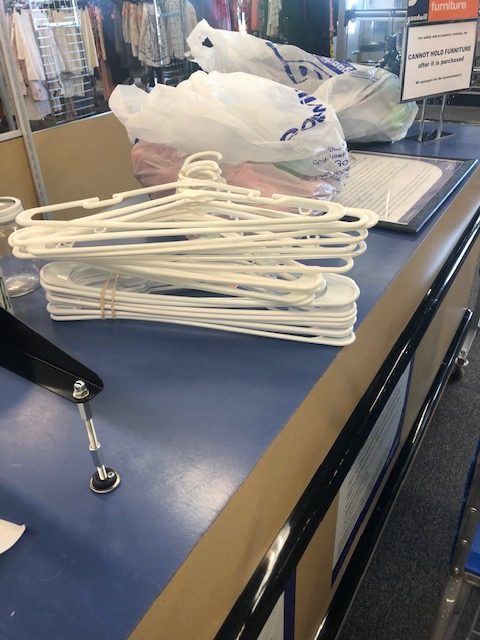 I first found my way to the glassware and mugs and stumbled upon a simple one that said Cheers. When I was born, my last name was Cheers, so I love to find pieces what that word. And for 99 cents, it was coming home with me!
I also found clothing hangers which I have needed for months. I organized my closet while quarantined, but ran out of hangers. Luckily I purchased packs for $1 each.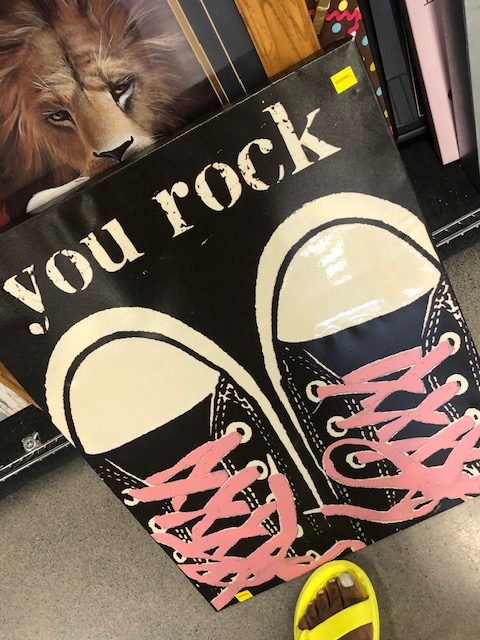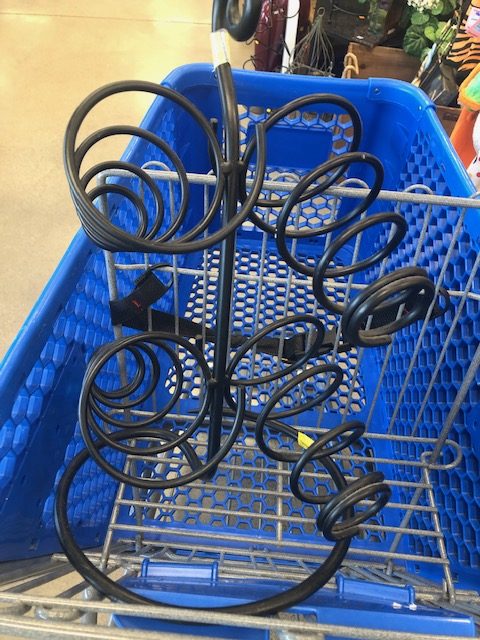 Carolyn (another blogger on here) advised me to visit the Liberia Ave store in Manassas, so I made my way further South. While I was there, I even saw other bloggers and thrifters shopping! I was also able to find more mason jars, a wine holder and artwork.
If you know me, I love Converse sneakers and even have a shoe rack that holds my chucks. Hidden underneath other artwork at the Liberia Avenue store, I found a cool picture of chucks with pink laces and that say, "You Rock!" I knew I had to have it and was so excited to put it above my rack. During the Finding Your Good podcast party in Fairfax, VA, I found a metal Converse wall art piece and it was bought together for my Converse wall. It was also an amazing find for only $2.99!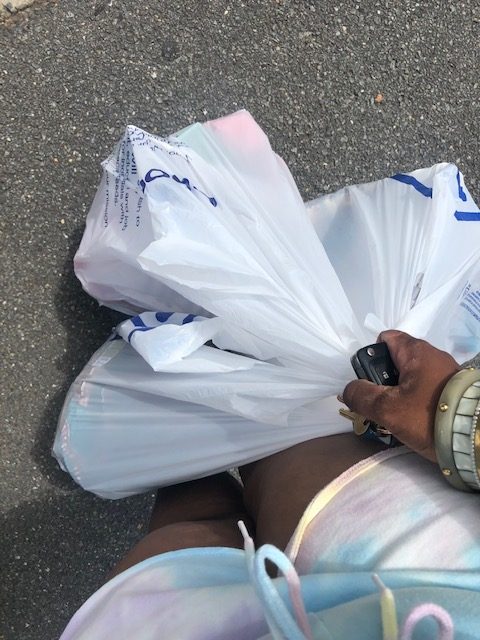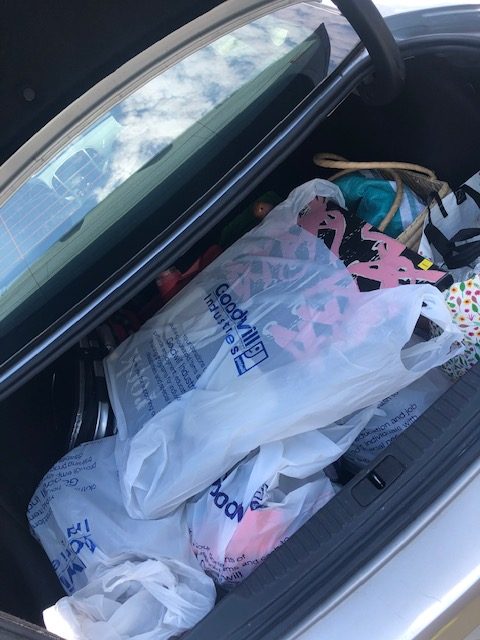 I am so excited that Goodwill is beginning to reopen their stores with the needed safety precautions. I didn't realize how much I missed Goodwill during this time and am ready to find new Goodwill finds!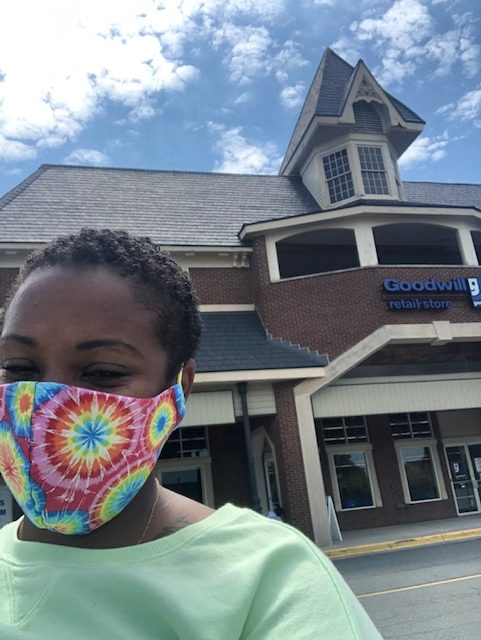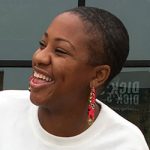 Amber Mixson
Fashion/Lifestyle Blogger
Amber is a 
fashion-blogging
 foodie and Instagram influencer with a passion for thrift store shopping. Her blog Eat N Style details her flair for cooking up not only tasty treats but inspired outfits as well. She has a passion for her community and is proud to serve others with her gifts. Follow her on Instagram (@eatnstyleblog) for more stylish tips and culinary adventures.