If there's one thing you gotta know about me and travel, it's that wherever I go – no matter if it's Boston for business or Florida for fun – I'm determined to visit one Goodwill store.
Not only do I love scouring the racks for finds of all kinds, I love going to Goodwill stores across the country to learn more about local culture and build my knowledge of how each store functions within the overarching Goodwill mission. I want to help those across the country achieve their professional dreams – not just those in DC.
Traveling to other Goodwill stores also allows me to further become a Goodwill expert, knowing anything and everything about stores across the nation. I'm just a nerd like that.
That all being said, I went on a trip to Pittsburgh this past weekend to visit meet my boyfriend's brother and wife. Can you guess what was on the agenda for this trip besides family time? Hitting up the Goodwill closest to where I was staying – the Goodwill in Robinson, PA – a location very close to downtown Pittsburgh.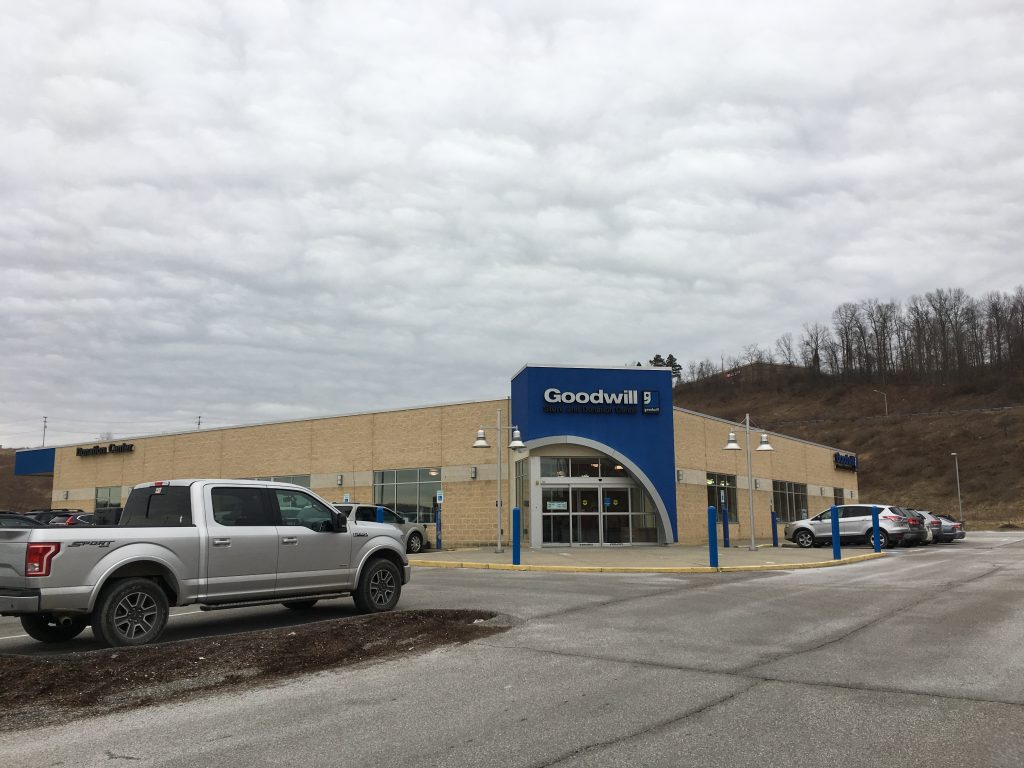 Upon pulling up to this store on Sunday morning, I felt instant excitement knowing that I may find some fun treasures.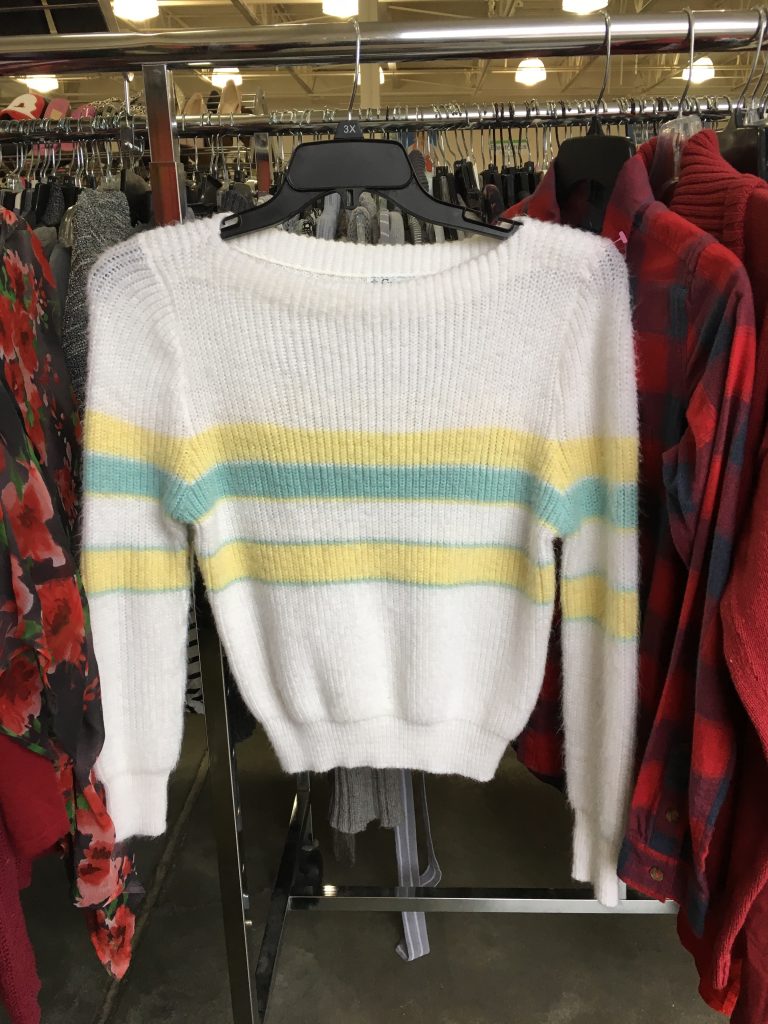 And guess what. I did! Amongst racks of name brand Anthropologie, BCBG, LOFT and J Crew clothing, I discovered an authentically fuzzy animal printed lace-up jacket/vest for under $10.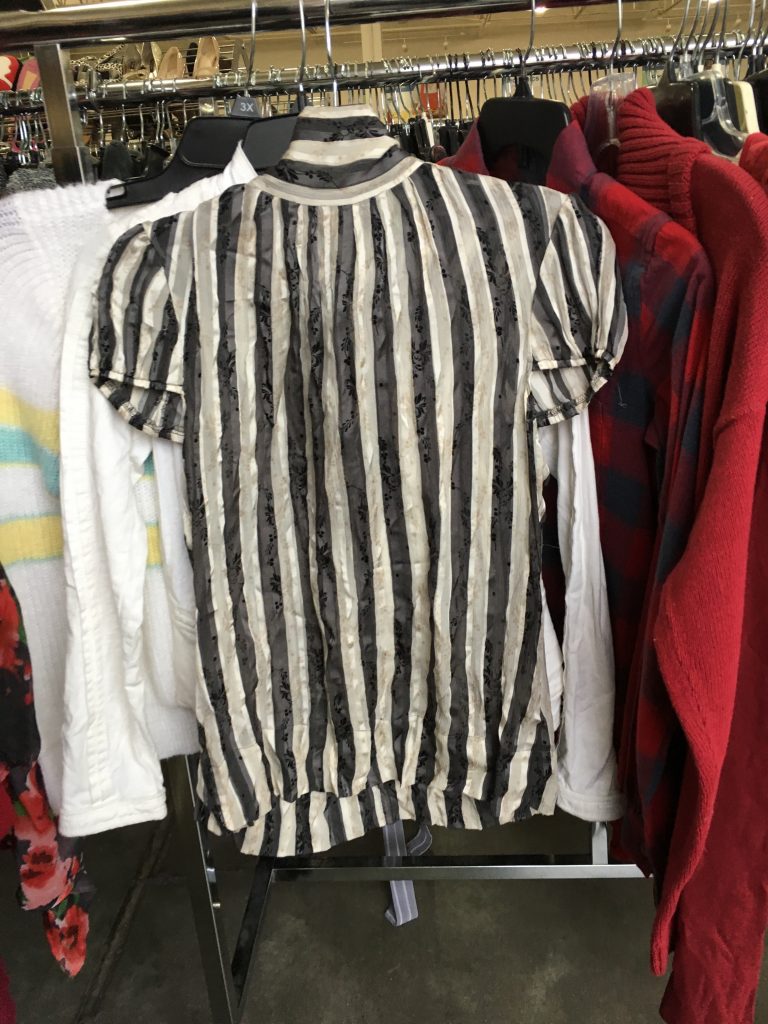 Anthropologie labels

Such a unique Anthro jacket!
I knew this was vintage because it sported a blue 70's union-made tag (ma within the jacket's seam.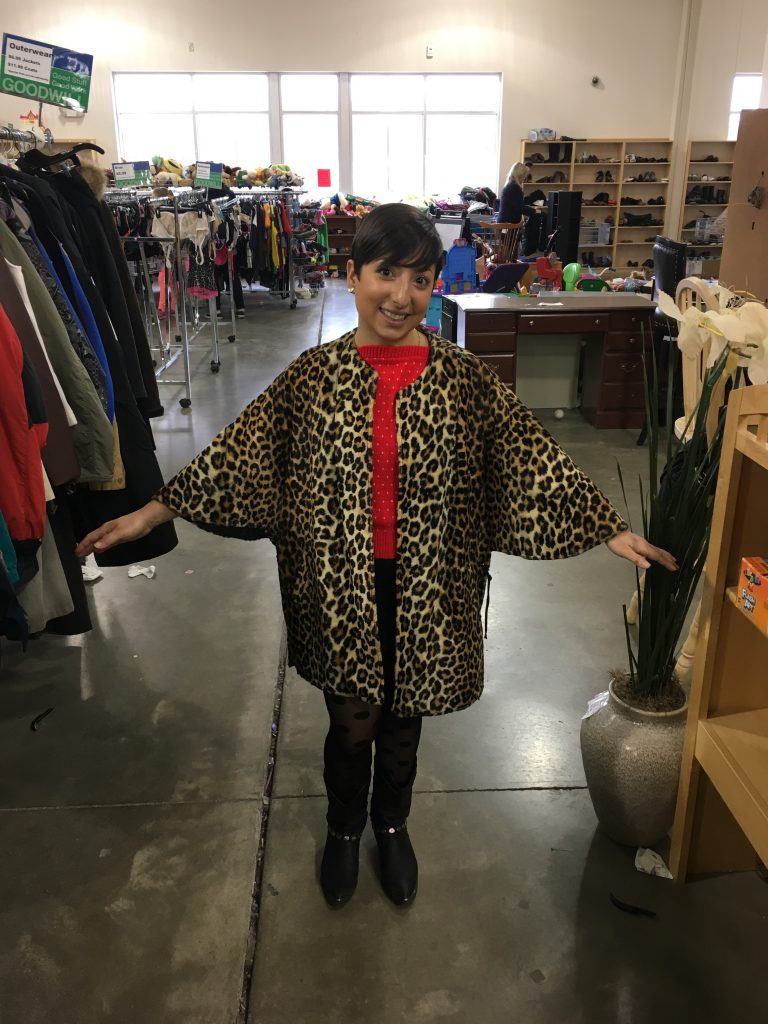 I can't wait to rock this in all-black winter look with a pink punky lip!
While exploring the store, I also noticed some offerings that I haven't seen at DC Goodwills. For example, this store sold UTZ snacks at the front for shopping energy.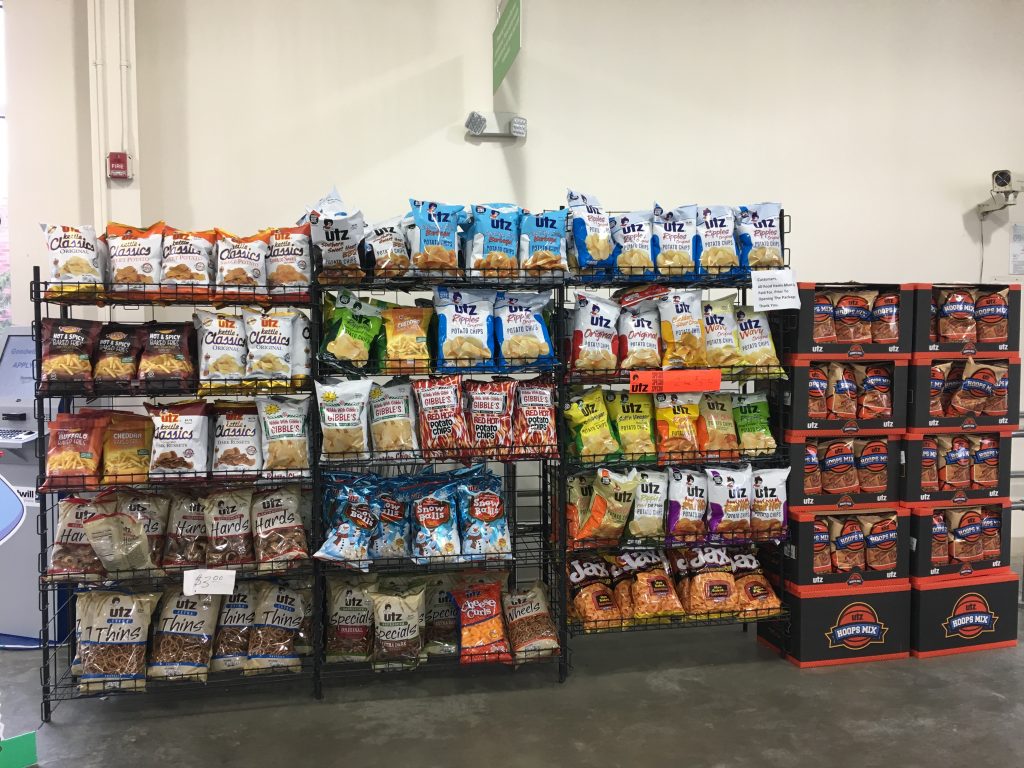 They also had a Goodwill Round-Up Cowboy at the front. How cute!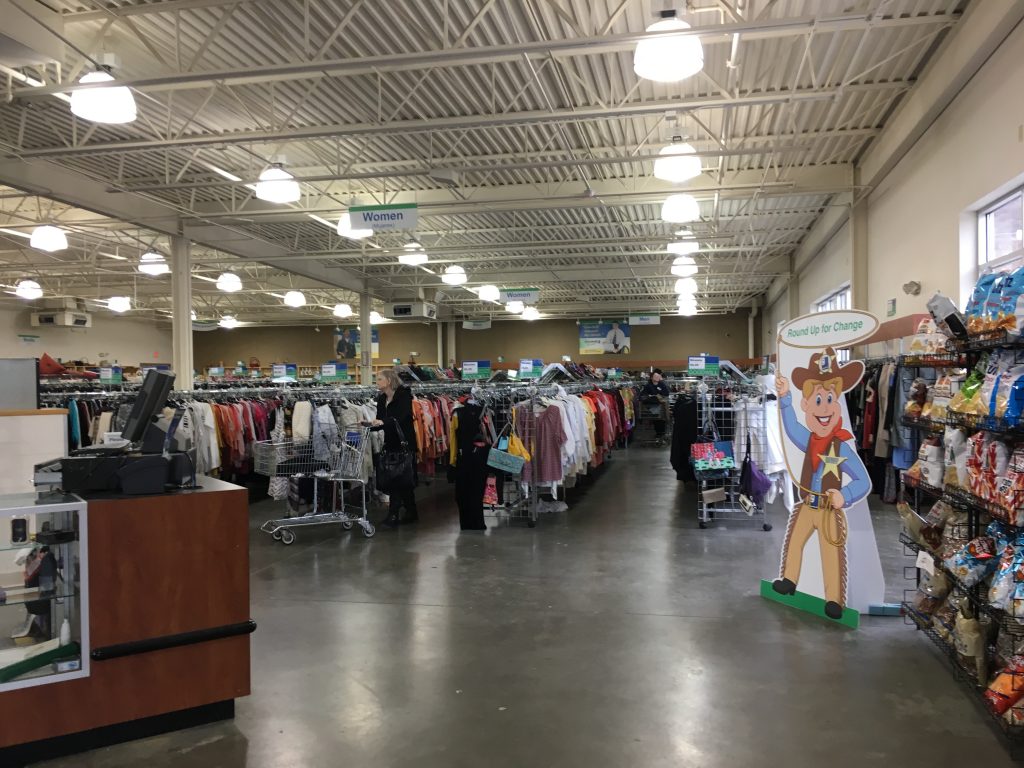 Interested in checking out this store during a trip to Pittsburgh? Here's the address:
3 Urbano WayRobinson Township, PA 15205(412) 490-3015Mon – Sat, 9:00 a.m. to 9:00 p.m.Sun, 11:00 a.m.-7:00 p.m.