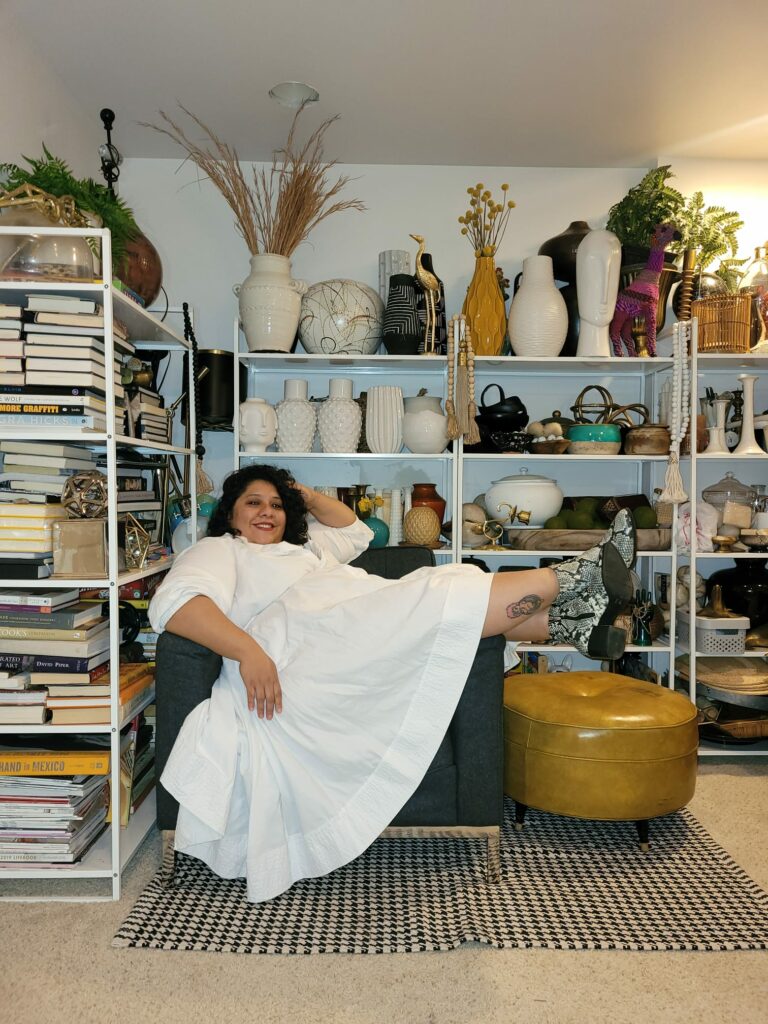 As an Interior Design Stylist in the DMV, my job is to always be on the lookout for beautiful home decor treasures. It's truly my passion to hunt for these items! I style interior-designed spaces for photoshoots, and props are always needed to paint the full picture. I have accumulated an exquisite collection of unique home goods over the years that are now housed in my prop room. The best way for me to have one-of-a-kind pieces for my clients to select from is by thrifting them. From vintage to new, the possibilities of what you will find are endless. 
One of my absolute favorite things that always ends up in my cart when I visit Goodwill is a great vase. And now that my favorite season, SPRING is here, it's time to pull out those vases! Vases usually range anywhere from .99-$19.99 depending on the size, quality, and material.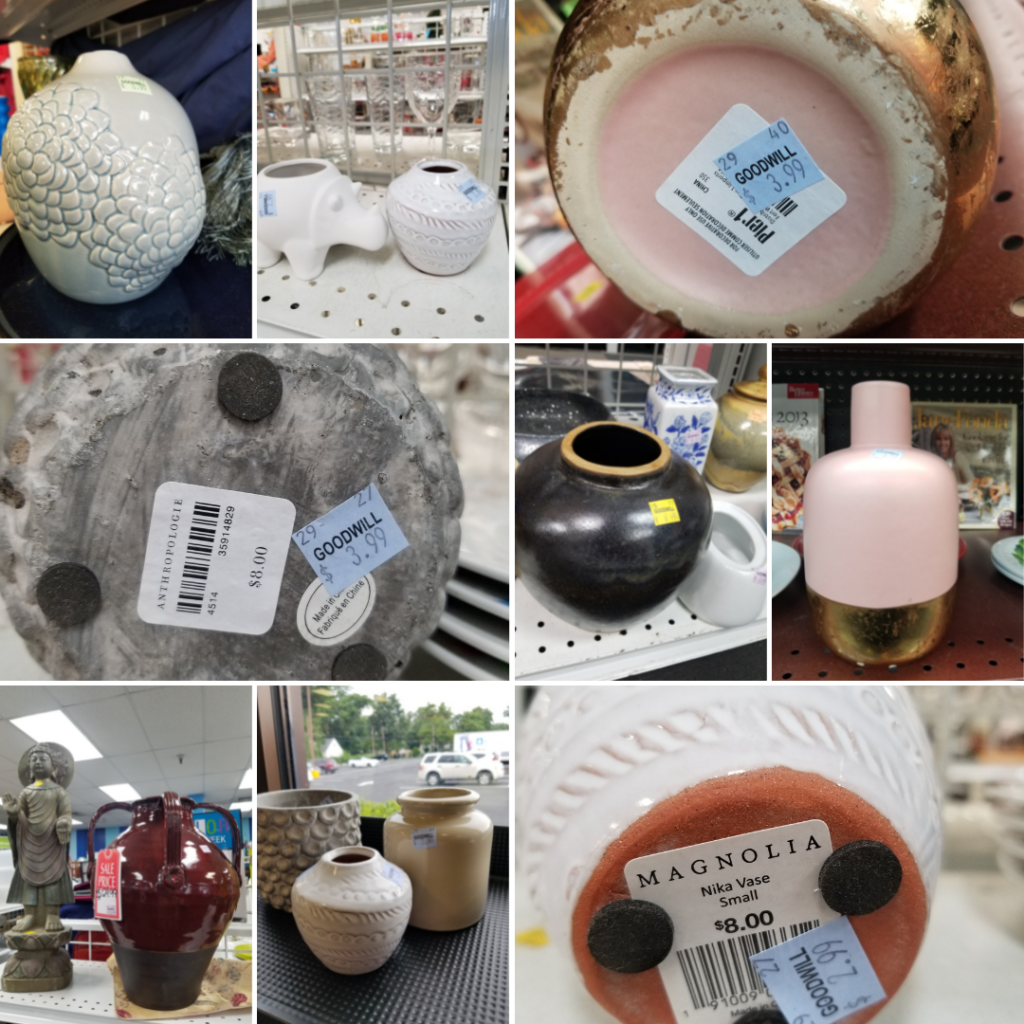 Whatever style, shape, or color you are looking for, you will find it on any Goodwill shelf in the home decor aisle. My favorite is to walk by the end caps and check out their selections by the different colors of the rainbow. I try to keep my vases color-coded at home too. Something fun you can try!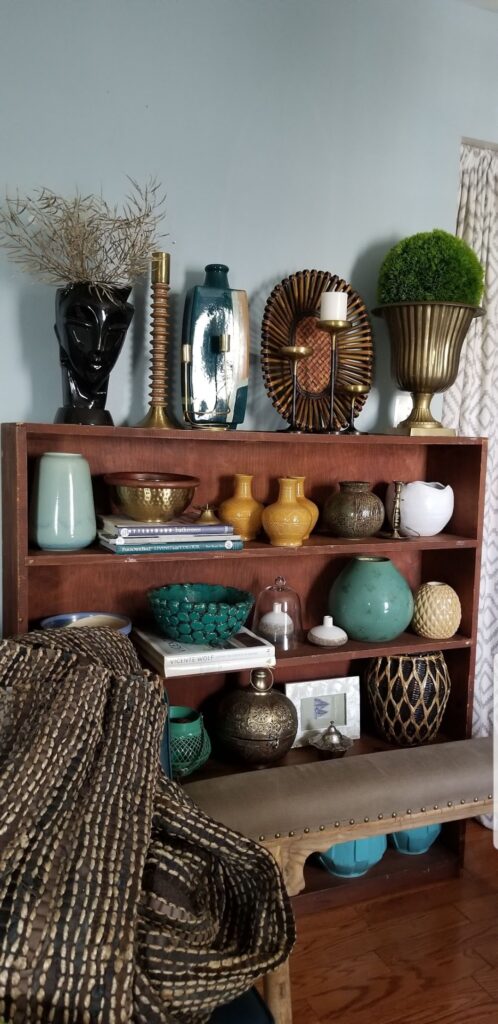 I enjoy the beauty of nature and am an advocate for bringing the outdoors inside. One of my favorite ways to do that is to forage while on nature walks. The first sign of spring is always the daffodils rising from the thawed-out winter soil. There is a beautiful patch of them in a wooded section behind my house. Before they started to wilt, I gathered a few to bring into my home.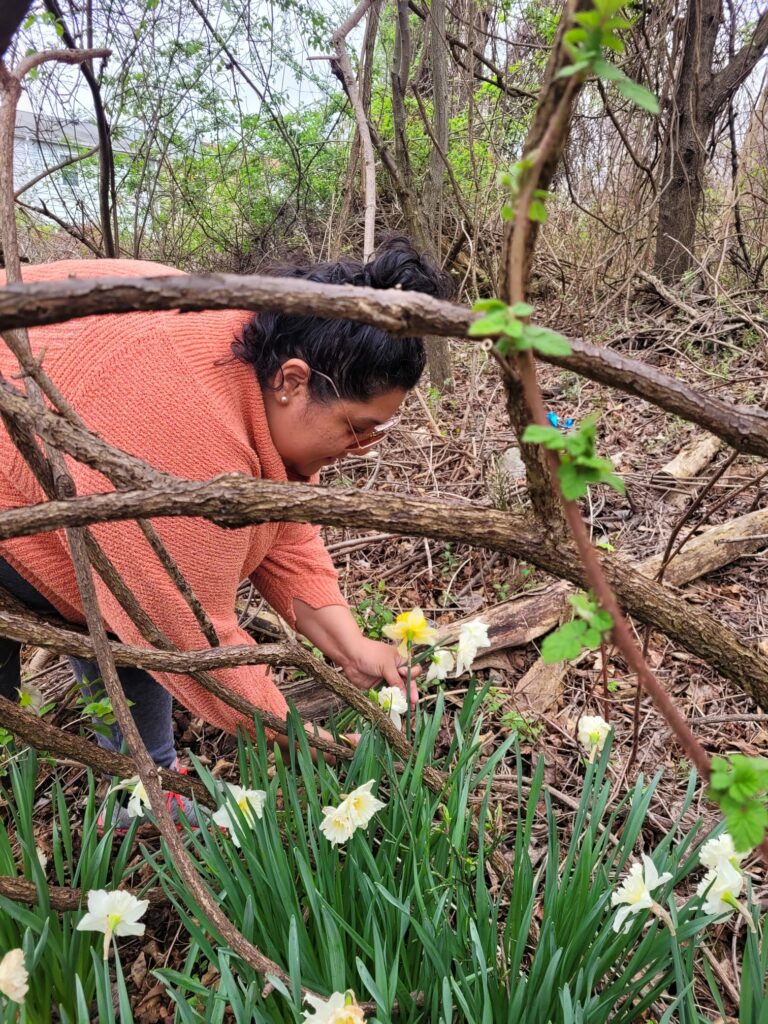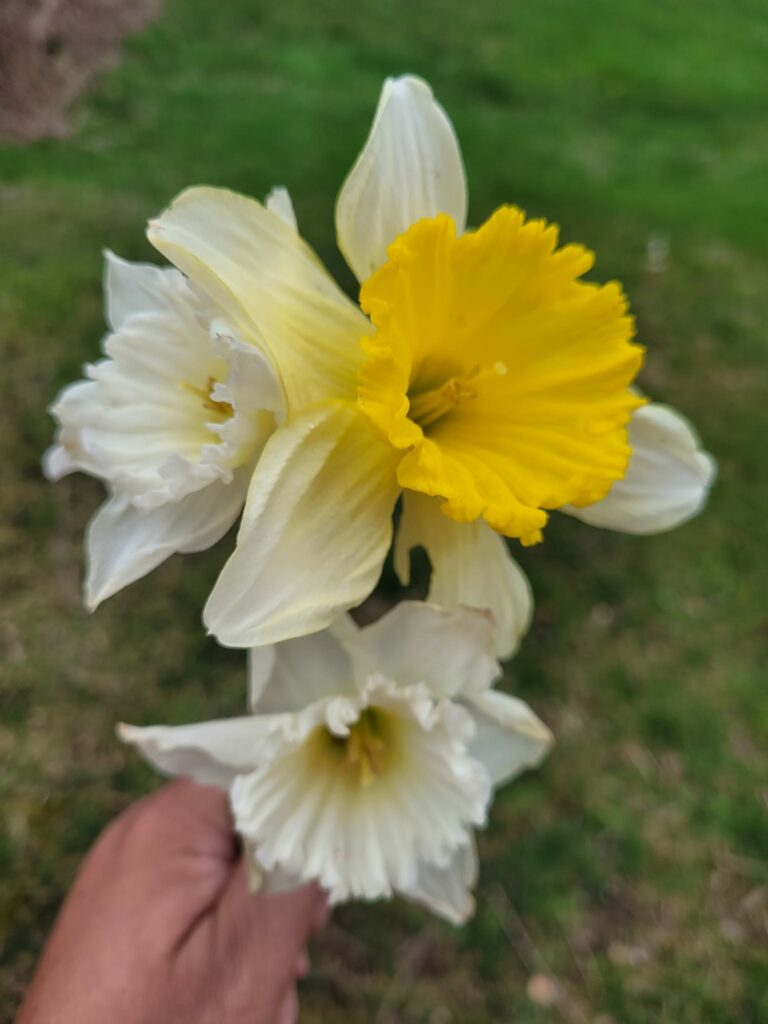 The best way to display these in my home is by putting them in a fabulous vessel. My favorite are Bud Vases; they are just the cutest to me. They are meant to hold a single flower or a few buds.  Ways you can tell that it is a bud vase by the width of the mouth of the vase. There's usually room for one floral stem to fit. Of course, it can hold more than one stem, depending on the width and size of the flower.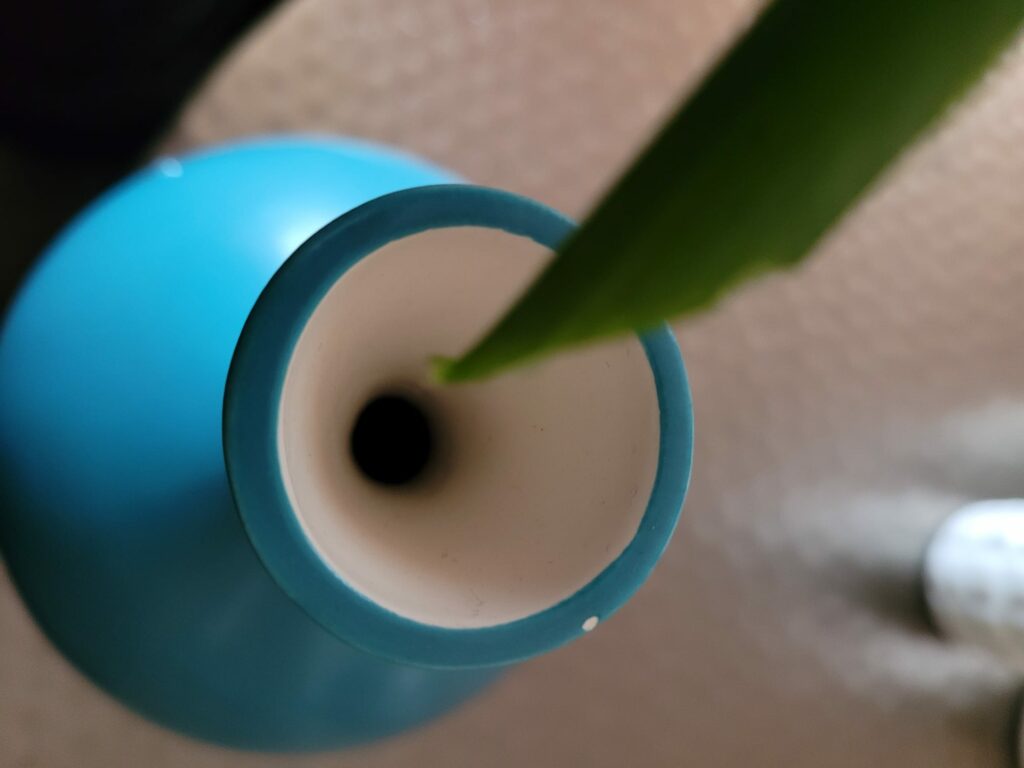 I found this crate and barrel vase at the Rockville, MD, Goodwill store for only $2.99, retailing for $24.99 at Crate & Barrel. It was such a deal and treat! The pop of color and the shape is incredible. Here is how I styled it on my coffee table on a rainy spring day.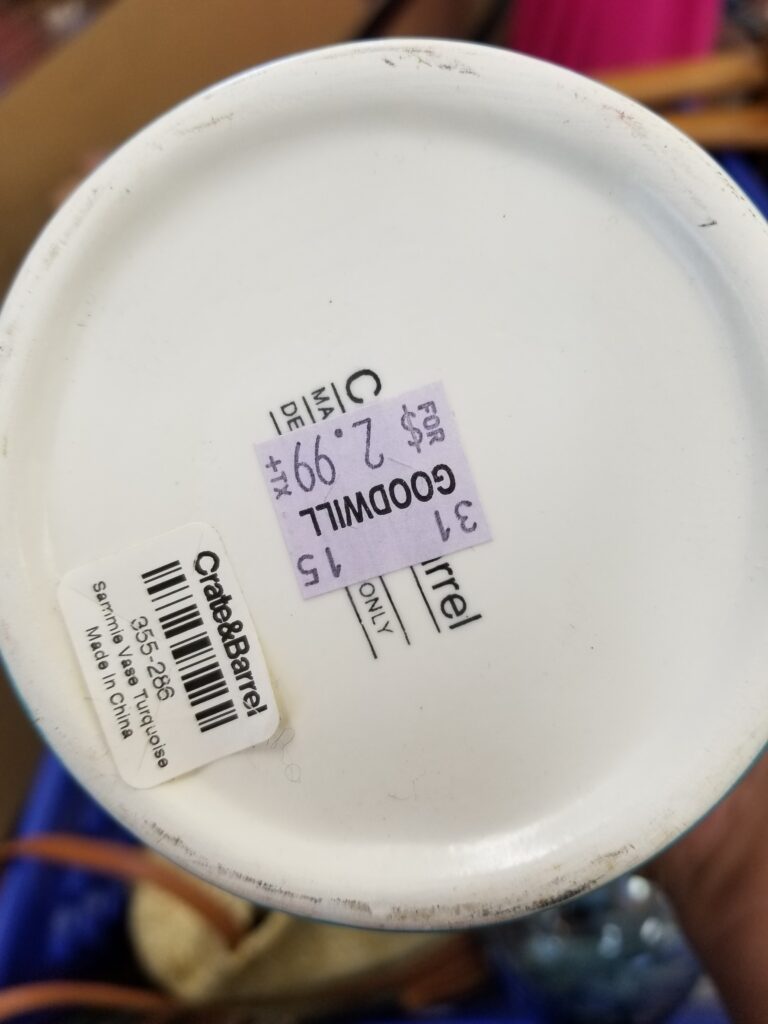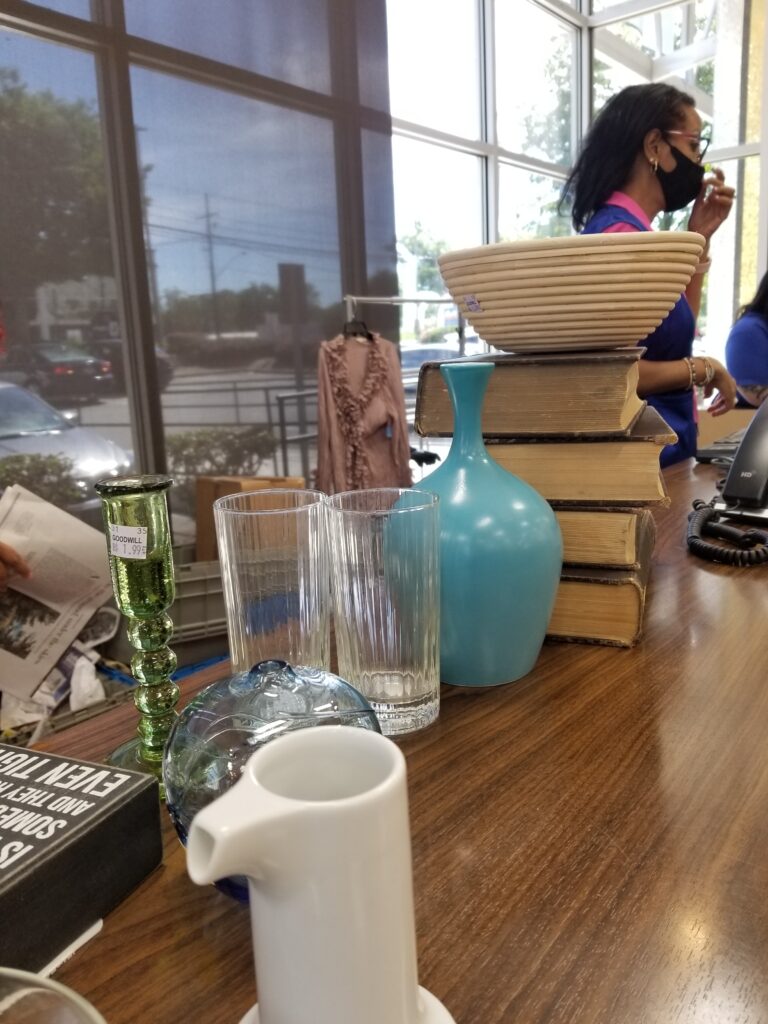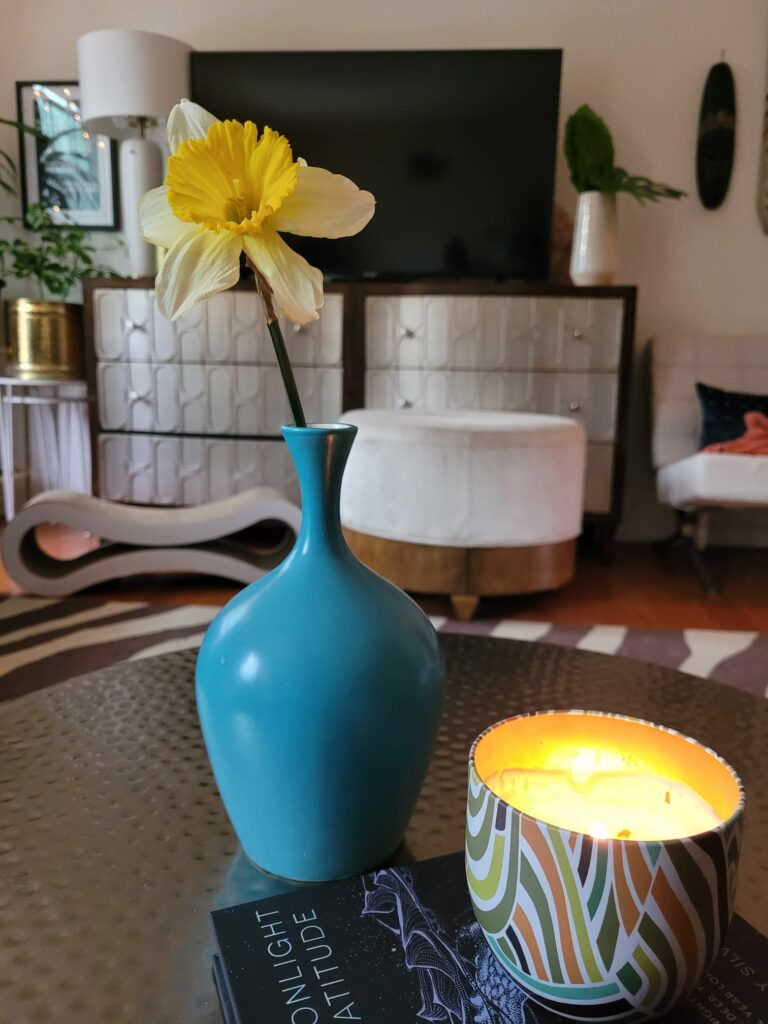 Another way you can style your lovely spring florals is by creating a cluster of bud vases together. I found these vintage milk glass bud vases at the Falls Church, VA, Goodwill, for only .99. I love the details on these vases. Here is how I styled them on the coffee table.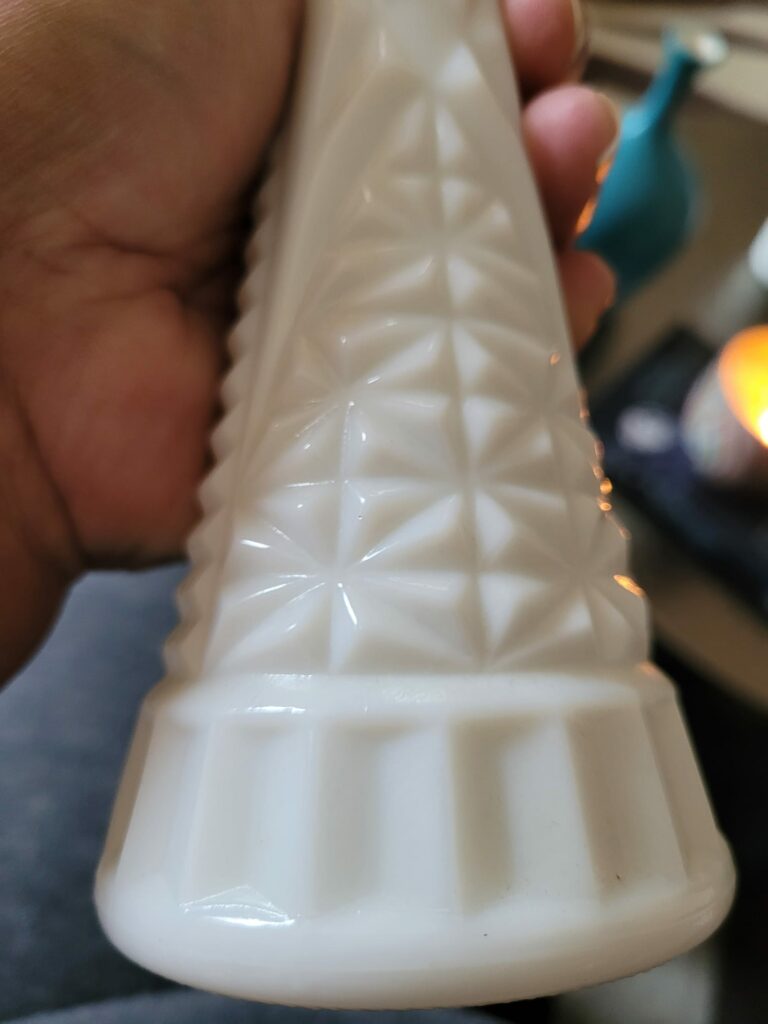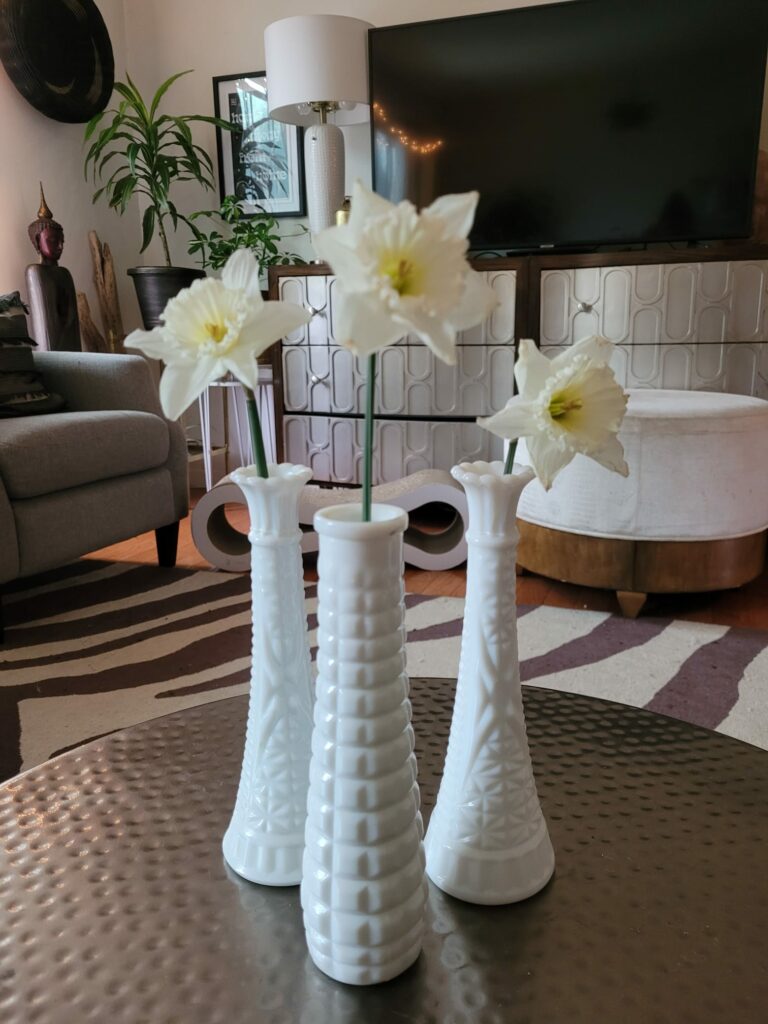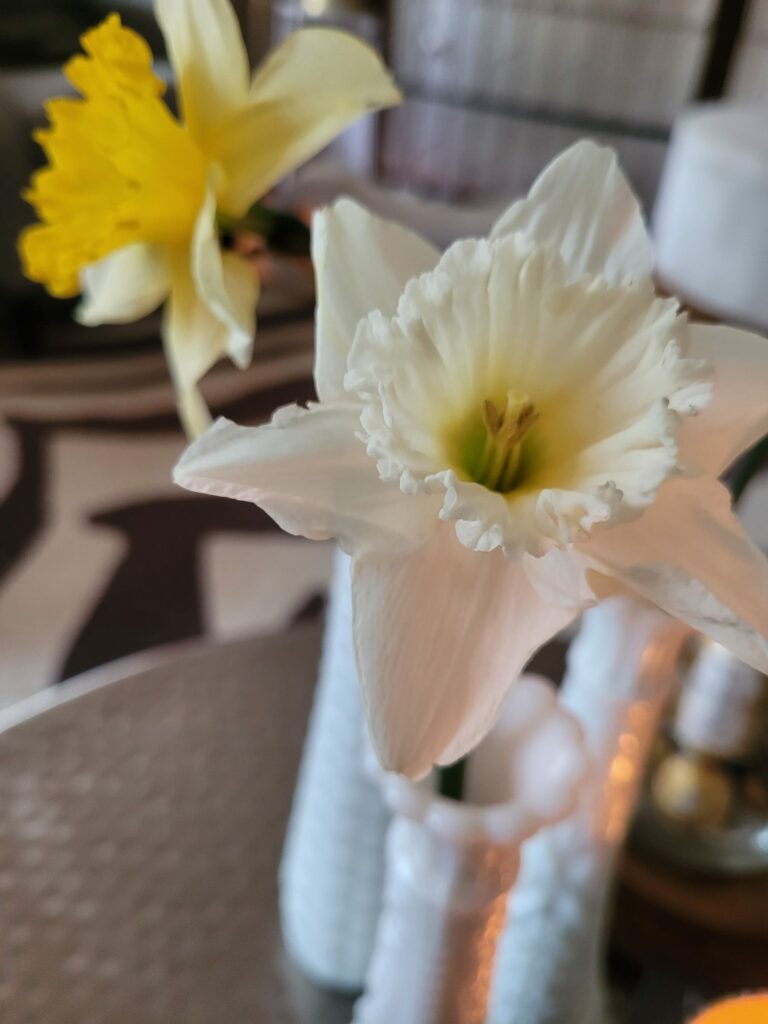 I always like having dried flowers once the real ones wither away. My favorite dried stem would have to be the "Craspedia" or "Billy Ball," as some call it. They look like yellow pom poms. I have a few stems in a cute round teal bud vase on my shelf at home.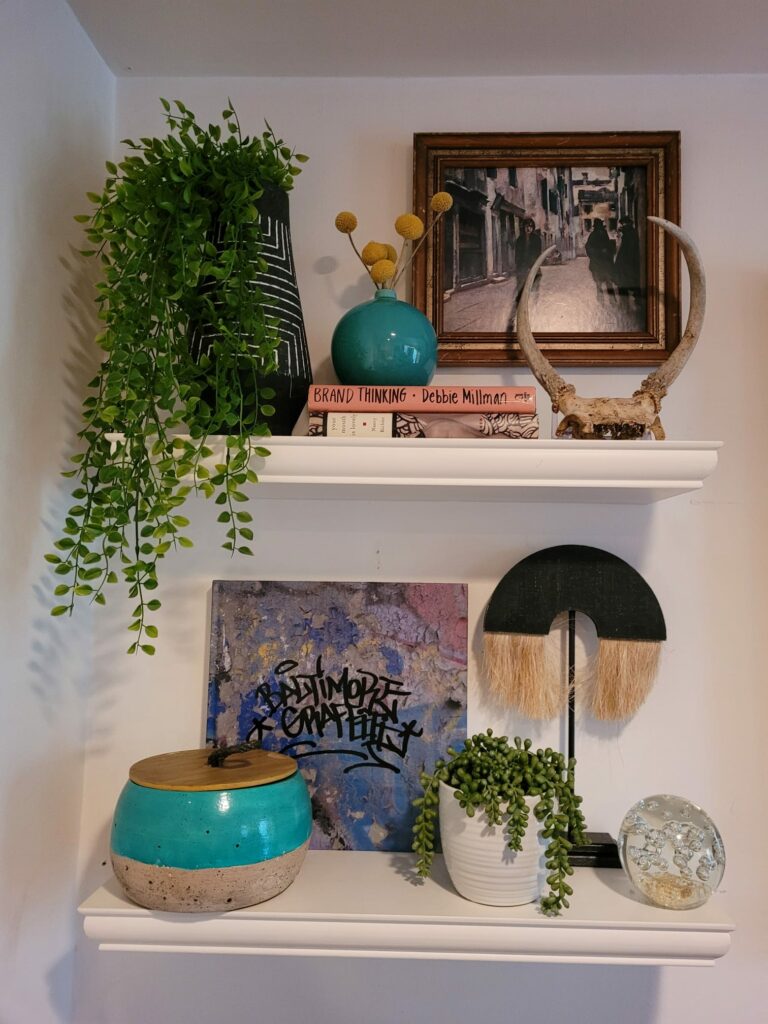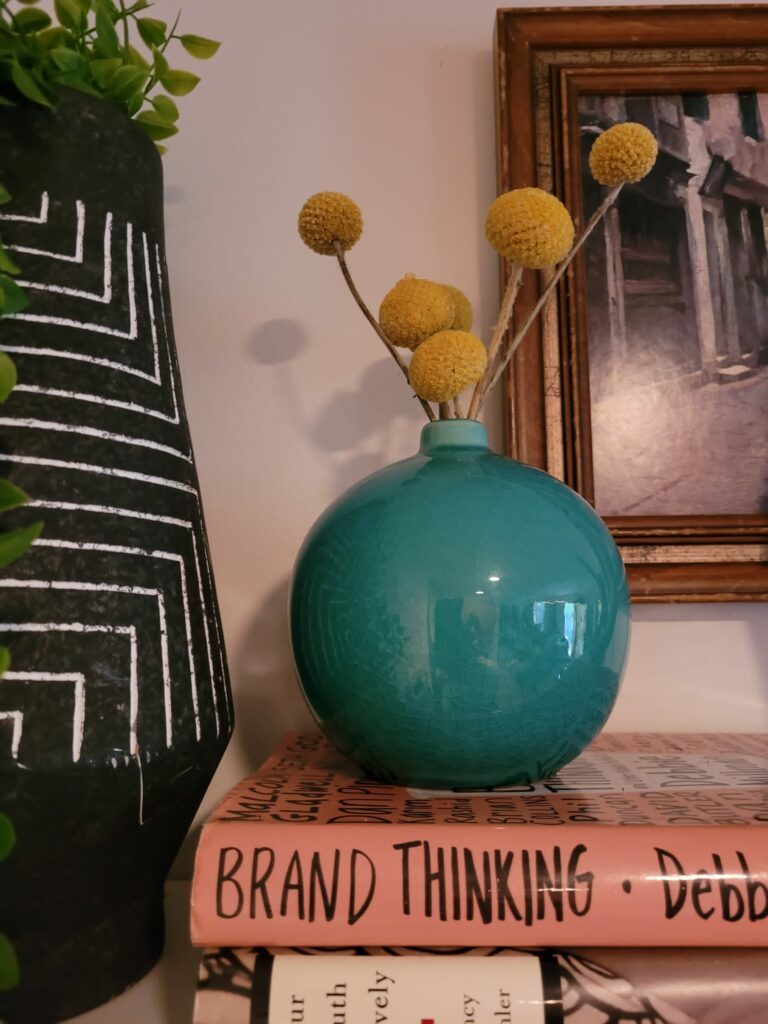 Vases create a moment in your home; they capture and highlight the beauty of nature. I used to feel bad cutting fresh flowers, but I realized that nature is so abundant and giving that I take it as an offering of beauty and joy for my home. They are great for every season too! 
Here are some images I captured at the end of the summer season last year in my friend's flower garden and all her beautiful wildflowers.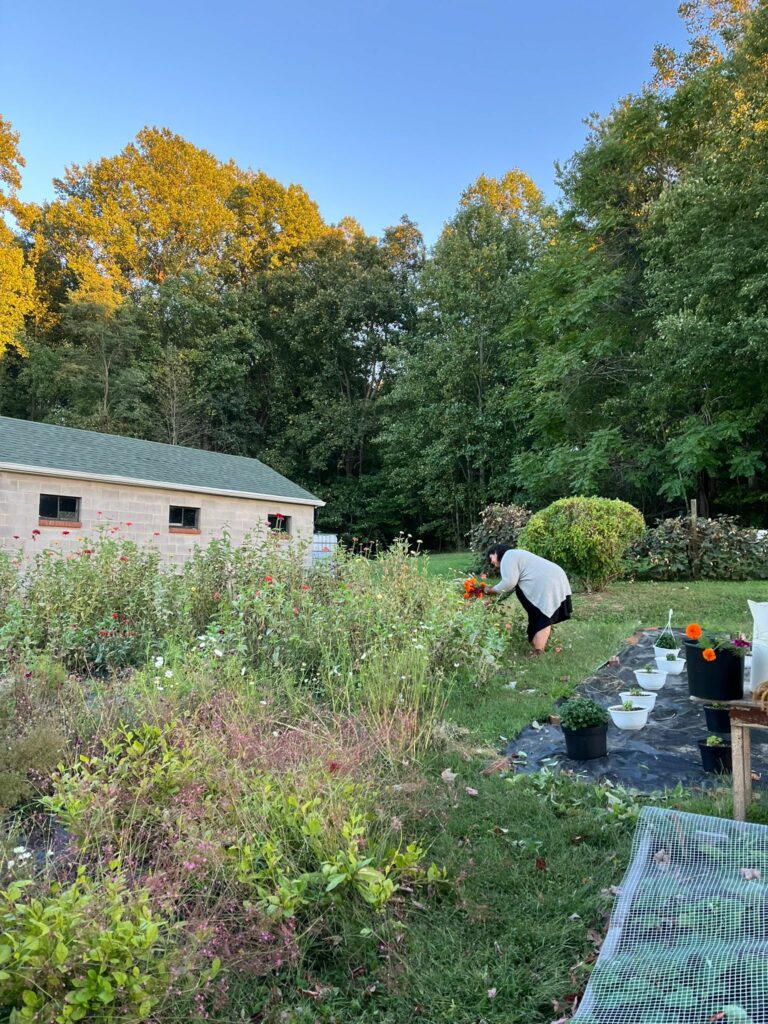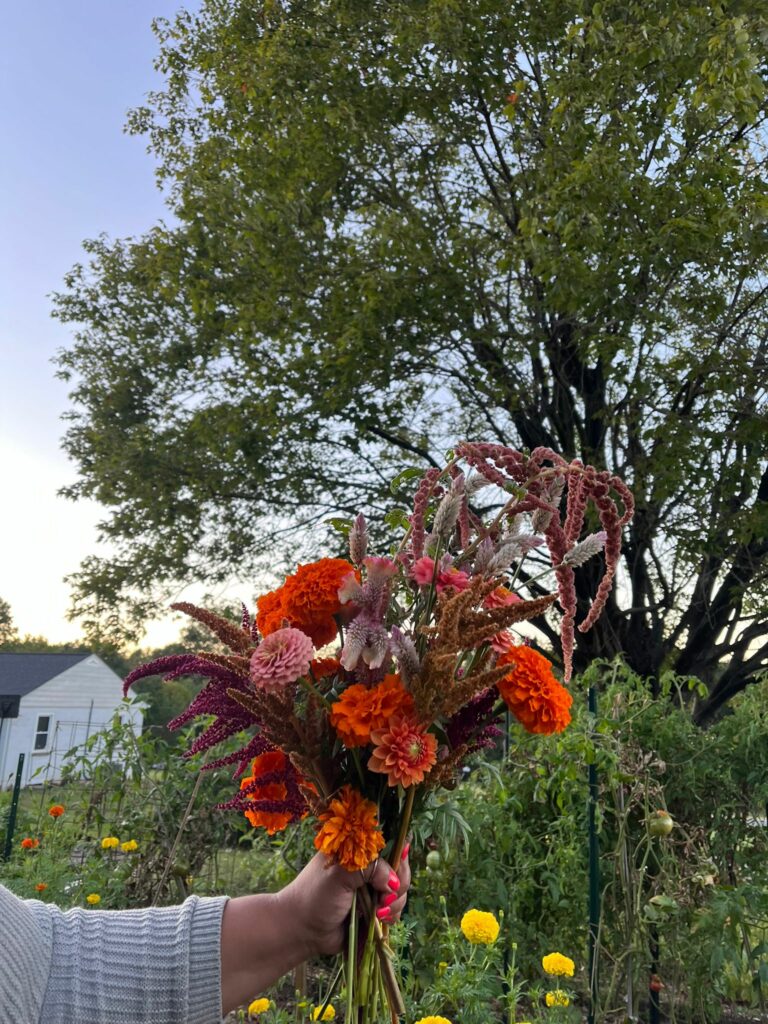 I had a beautiful collection of thrifted vases to display them in! See how I arranged each vase below.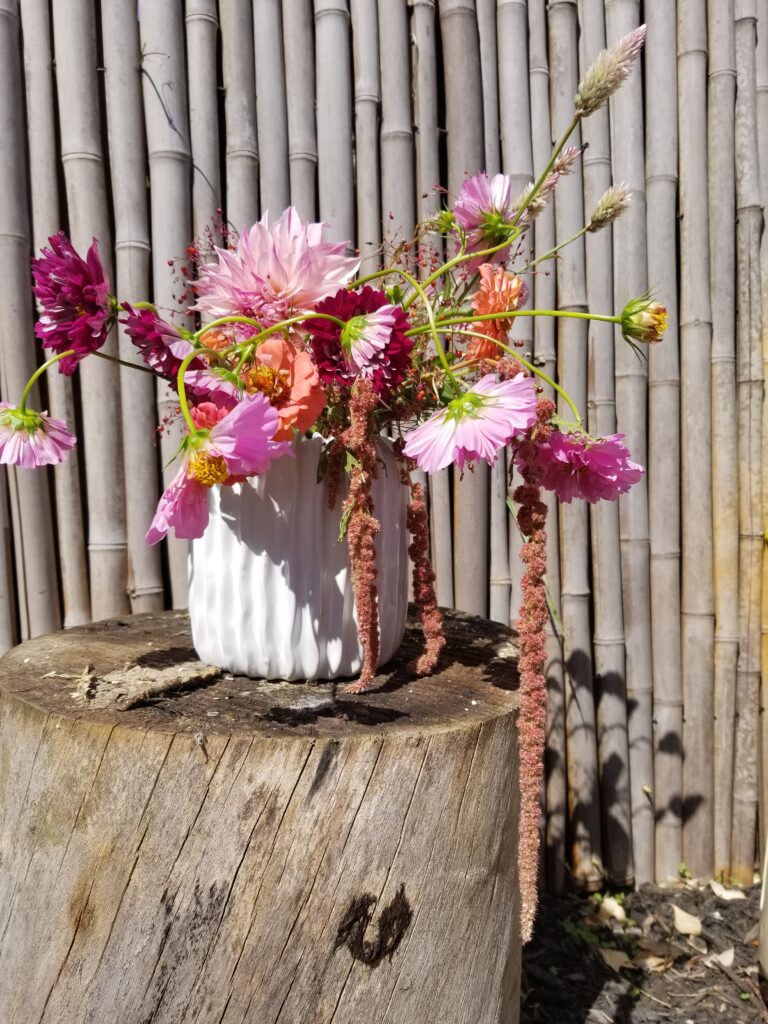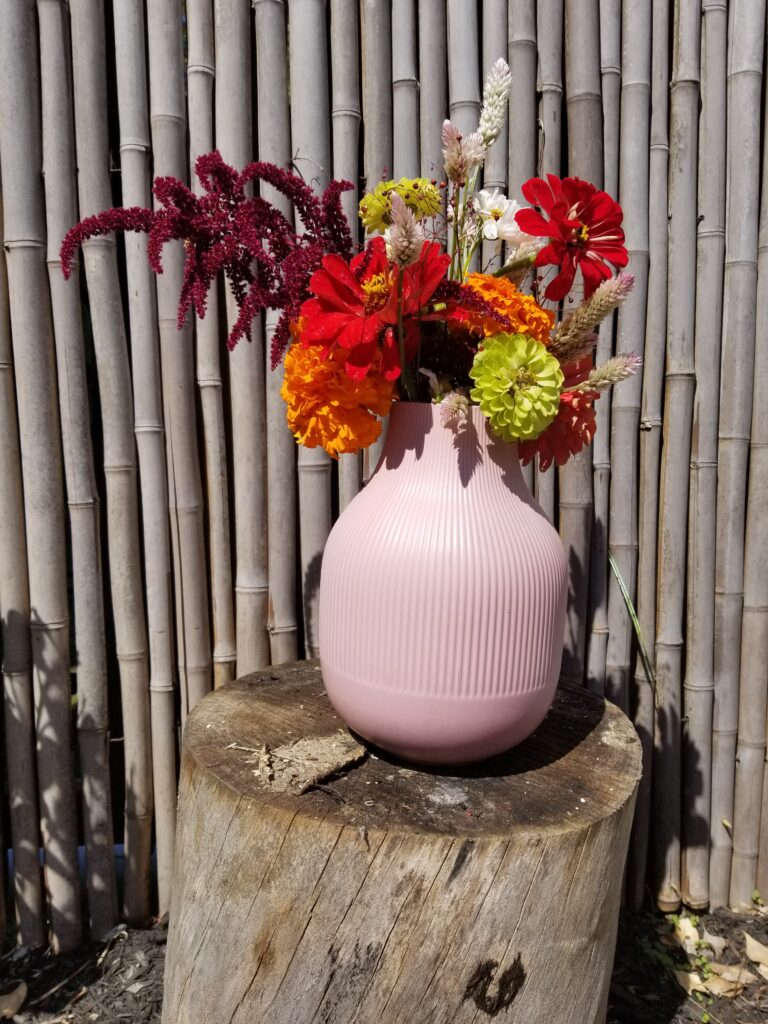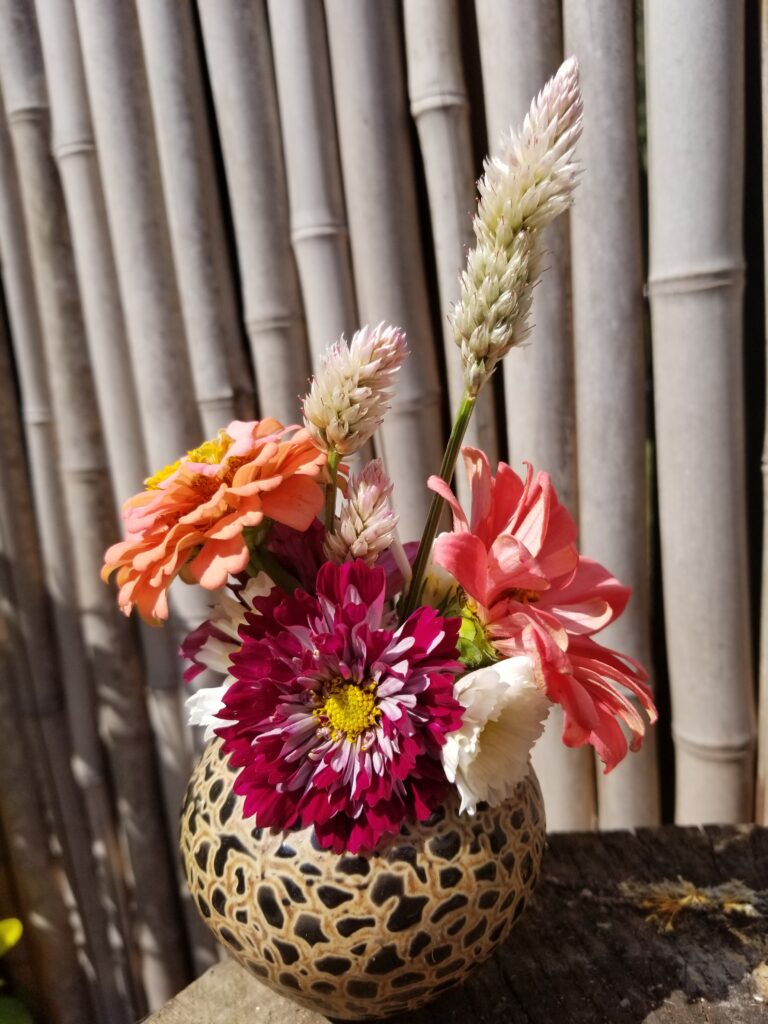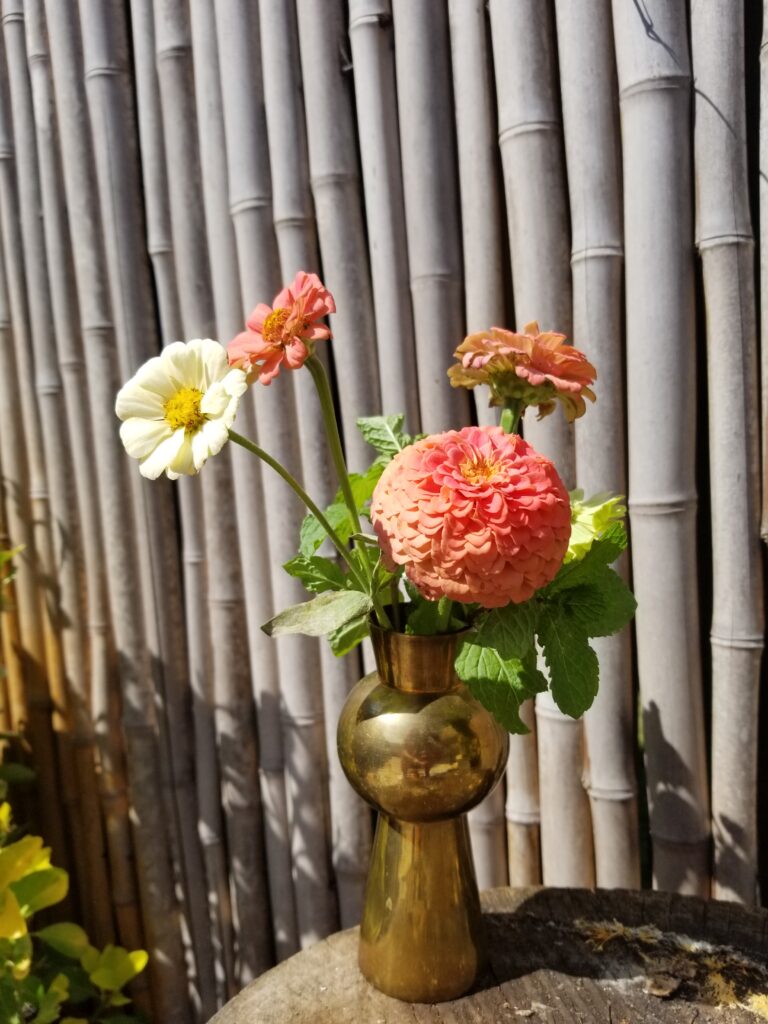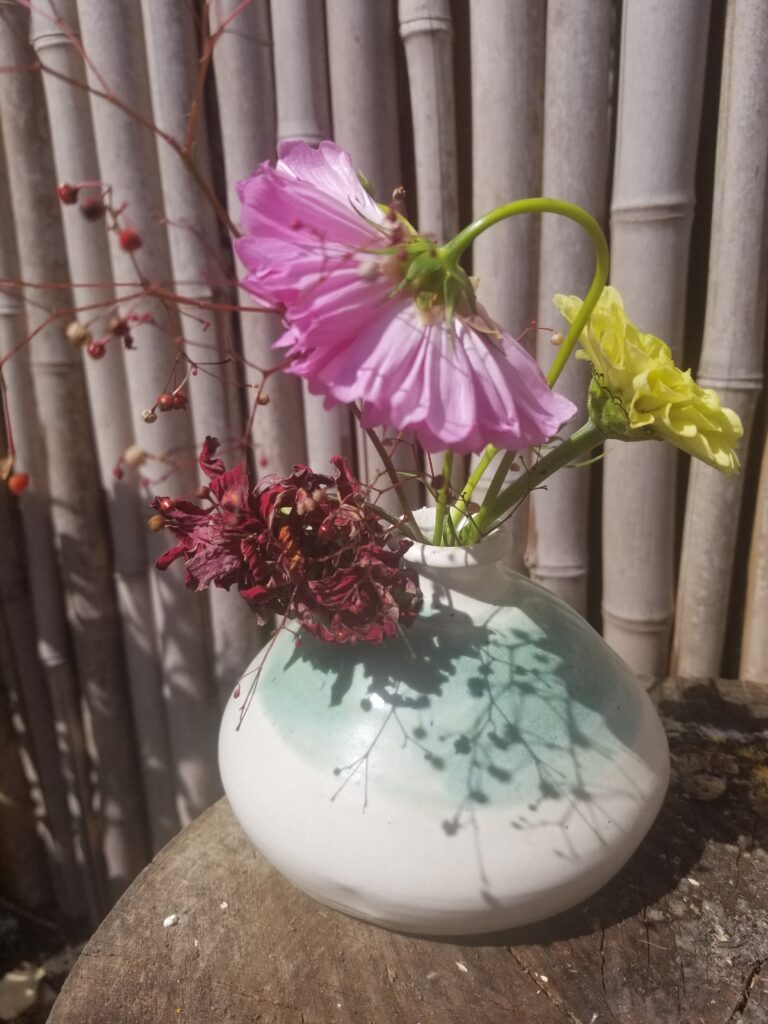 I added them to different rooms in my house. The bathroom bud vase was my favorite!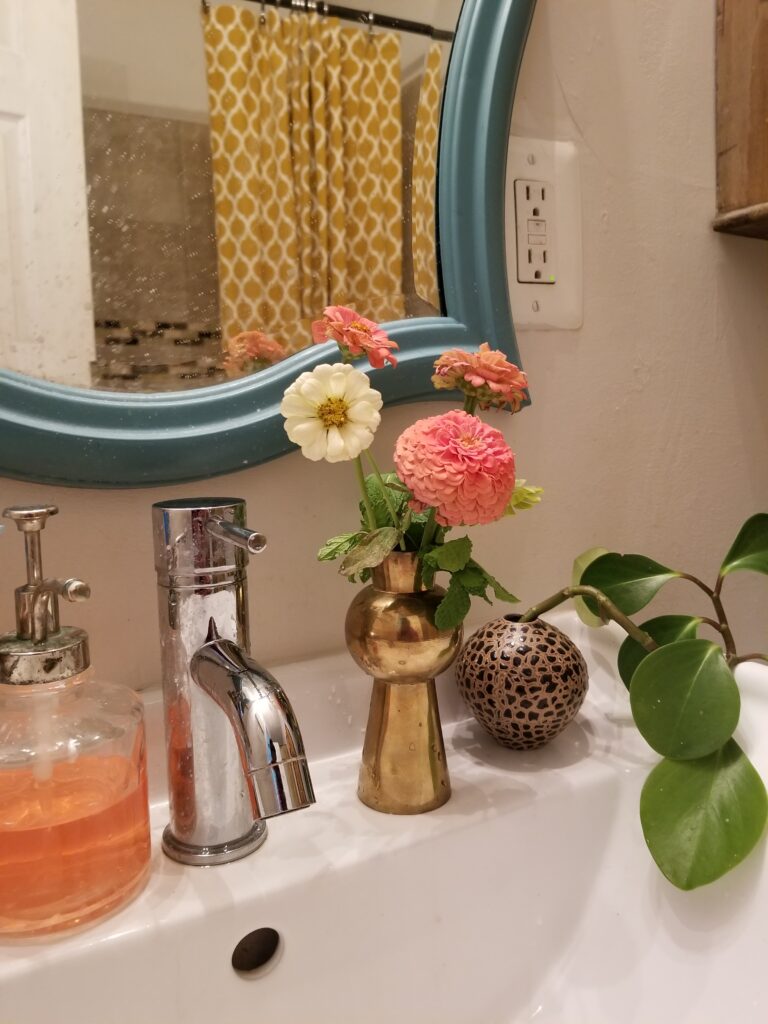 Whether you are in Virginia, DC, or Maryland, be sure to shop the vase aisle when you go thrifting at any of the amazing locations we have available to us! Until next time my thrifty home decor enthusiasts.
Love & Design,
Cat Guerra
Similar Reads:
About our fabulous blogger: