Hello my thrifting home décor lovers! As the seasons change, so should your home décor. It adds a sense of renewal to the home.
Today, I'll be sharing tips on how to create a Spring vignette and throw a fun cocktail party. If you are a loyal follower, you may recall a clients formal living room transformation I designed inspired by a Moroccan Blue parlor room as her Woman Cave. As a working mom of two, it is an absolute must to have a space of your own, for her, it was important to include her heritage, family and culture. If you're new to ISBC, see the link below for full transformation.
Here is a transformed after picture of this project. Project Midnight Blue Lounge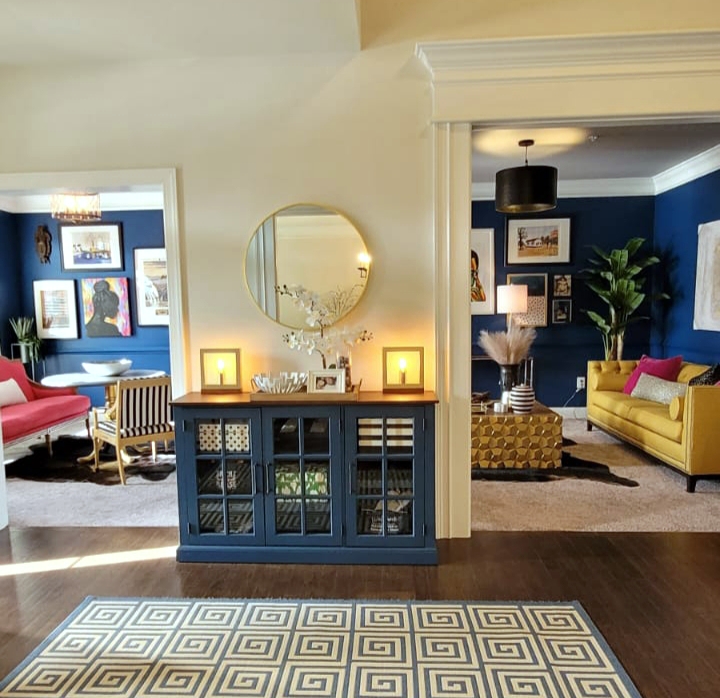 Now, let's talk about the fun stuff. Spring refreshes and my favorite….Spring bar carts! Bar carts are a great place to gather around when entertaining guests or simply unwinding after a long day.
Spring refreshes are important because in winter months it is common to use moodier, deeper colors and in the spring and summer you can throw in bursts of brighter colors into your rooms. Look at the difference below!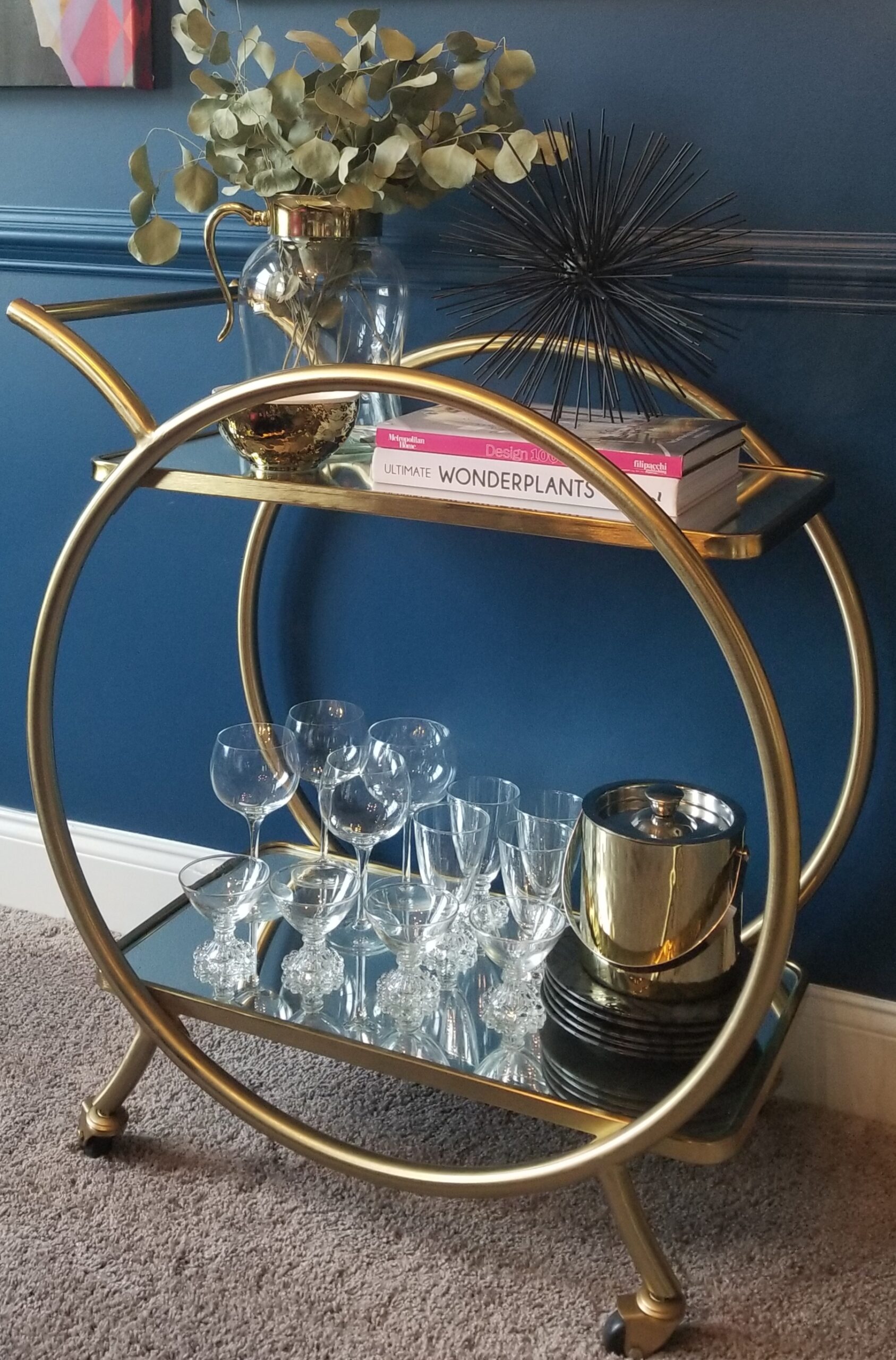 Here are the components to building a great bar cart.
Glassware (wine glasses, martini glasses, champagne flutes, you get the idea.)
Barware (shaker, Ice bucket, Spoon stirrer, Champagne bucket, Wine opener, mini knife, cutting board, etc.)
Fresh Garnish (my personal favorite herbs to use in cocktails are basil, mint, lavender and rose buds.)
Natural mixers (lemons, limes and oranges are a great added flavor. You can also use the peel by shaving it thinly or cutting thicker pieces and twisting the natural oils out. Simple syrup is another great bar mate, which is simply boiled water and sugar that has been cooled, it adds a sweet and fresh spin to your cocktails.)
Fresh florals to dress up your bar vignette (favorite spring florals are tulips, daffodils, cherry blossom branches and peonies.)
Bar Tray (this is an important part to layering your vignette, it adds texture and depth to your space while serving dual-purpose as a placeholder for your bottles and serving tray for your drinks)
Stacked Books or Coffee table books that call to your personality, choose titles that make great conversation topics!
Something quirky! Choose something that adds personality, favorite colors, patterns, represents your culture, community or really anything that speaks to you and your home.
Finally, your favorite wine, champagne, liquor, etc. and for those who prefer a refreshing mocktail (non-alcoholic) , natural sparkling sodas and juices are a great substitute.
One of my favorite sections to shop at Goodwill, the glassware section!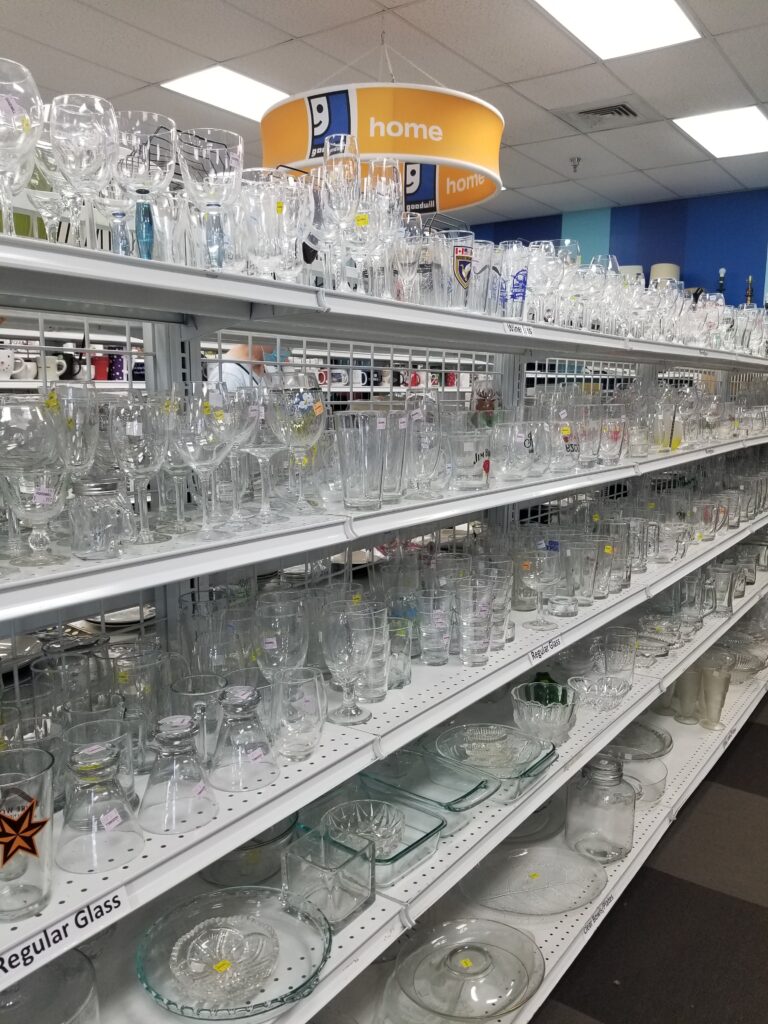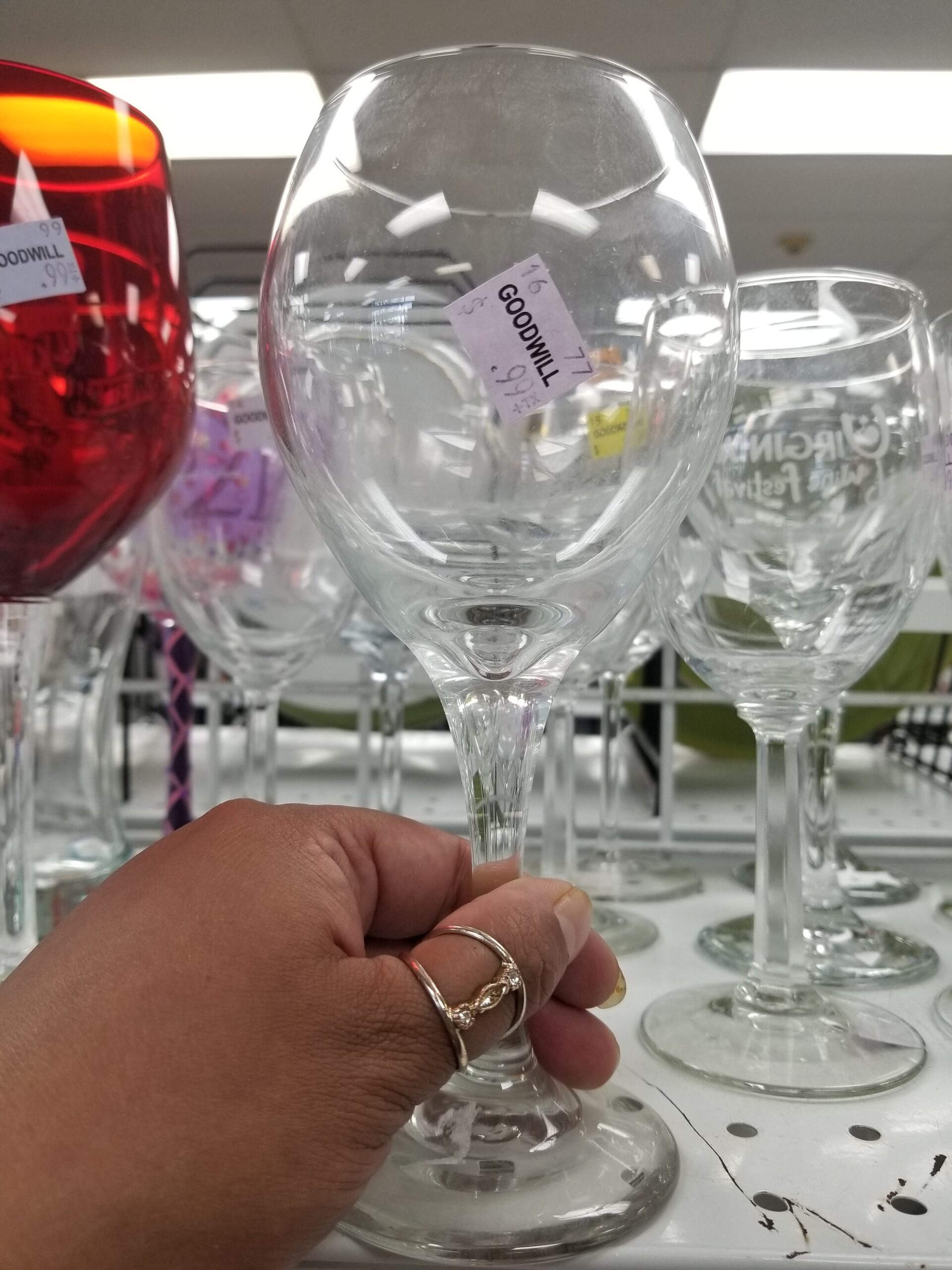 For this cocktail I used a fresh basil plant, styled pretty on the bar cart but with purpose! It makes the perfect garnish, fresh pop of color and adds beautiful aromatics to your cocktail.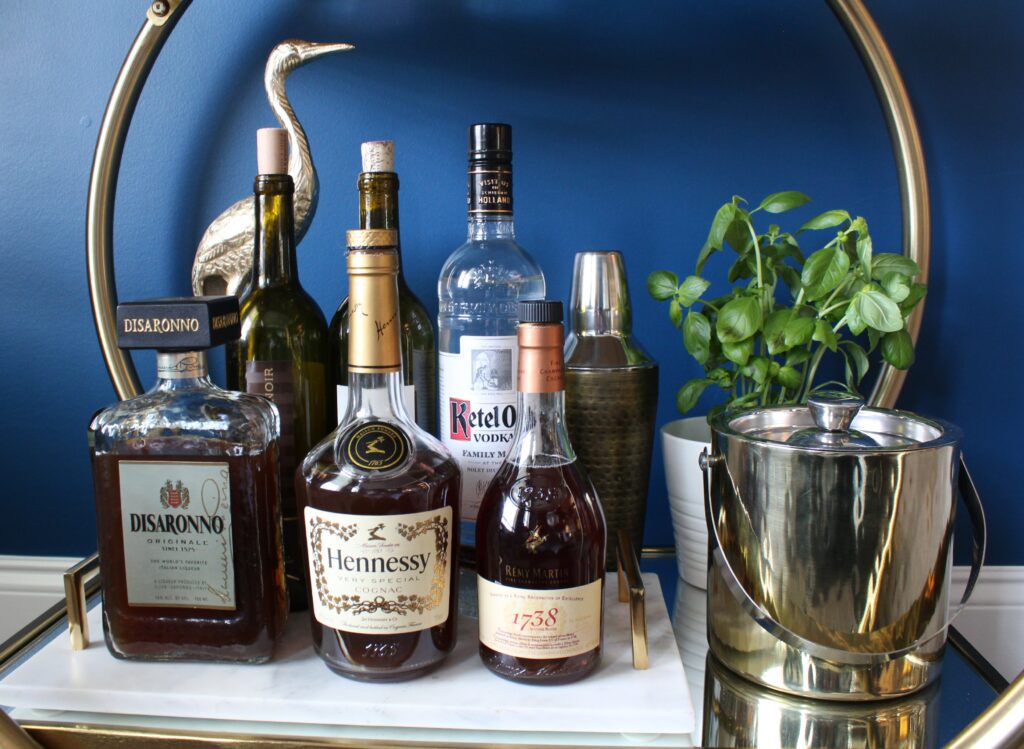 In this photo:
Notice the quirky brass crane behind the bottles
Metallic gold ice bucket purchased from Goodwill for $4.99
Recently, my formal client requested help styling a Spring cocktail party in her woman cave. I used Sparkling Italian soda, my favorites are from Trader Joe's and Wegman's both have a variety of flavors. Garnished with fresh basil, shaved lemon peel and lavender. I added fresh berries to the cocktail for an extra burst! Add your choice of liquor, ice and mix.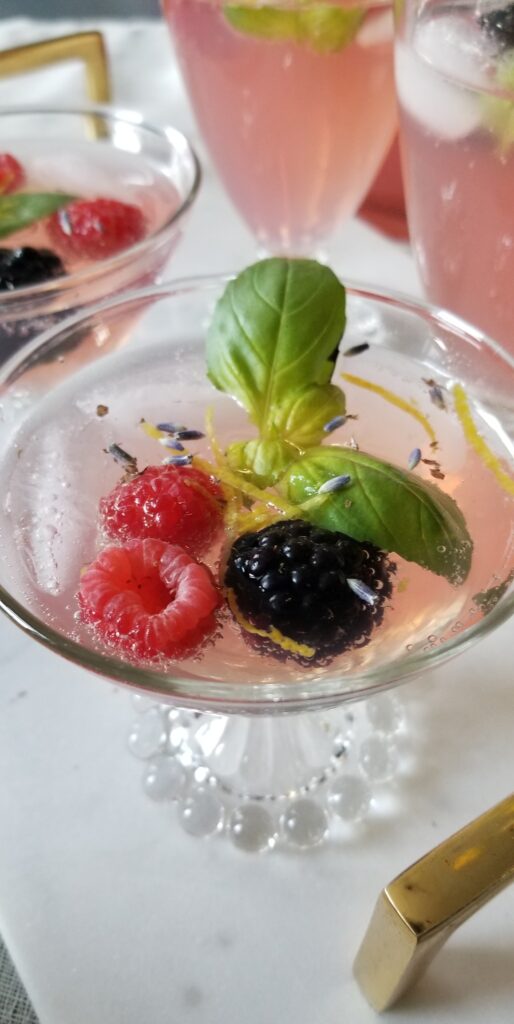 Now to keep things affordable but classy I took a trip to two local Goodwill Stores I often like to shop. I found most of my amazing pieces at the Arlington Goodwill (10 S Glebe Rd. Arlington, Virginia 22204) At the first store, I found my favorite pieces. A complete set of 8 vintage cocktail glasses. Martini glasses, sold as a set of 4 for only $3.99 and a set of 4 tall cocktail glasses for $8.99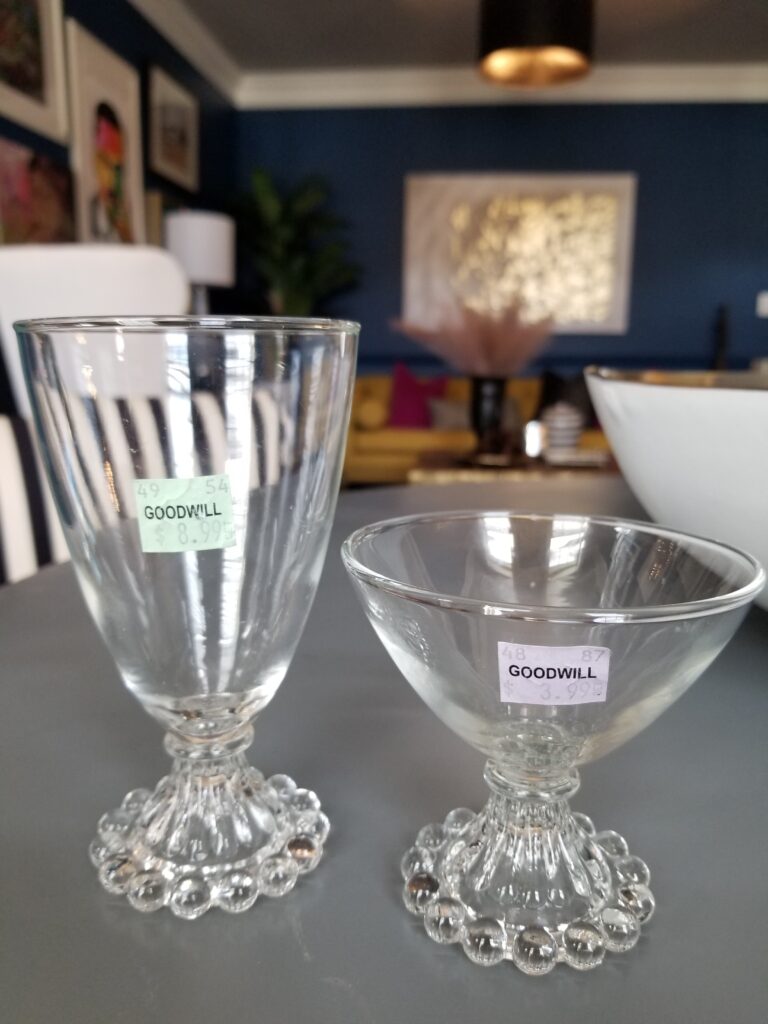 A set of 4 dessert plates for $3.99, these specifically called my attention because they are stamped with a stunning mud cloth pattern which is a beautiful representation of my clients culture in the room.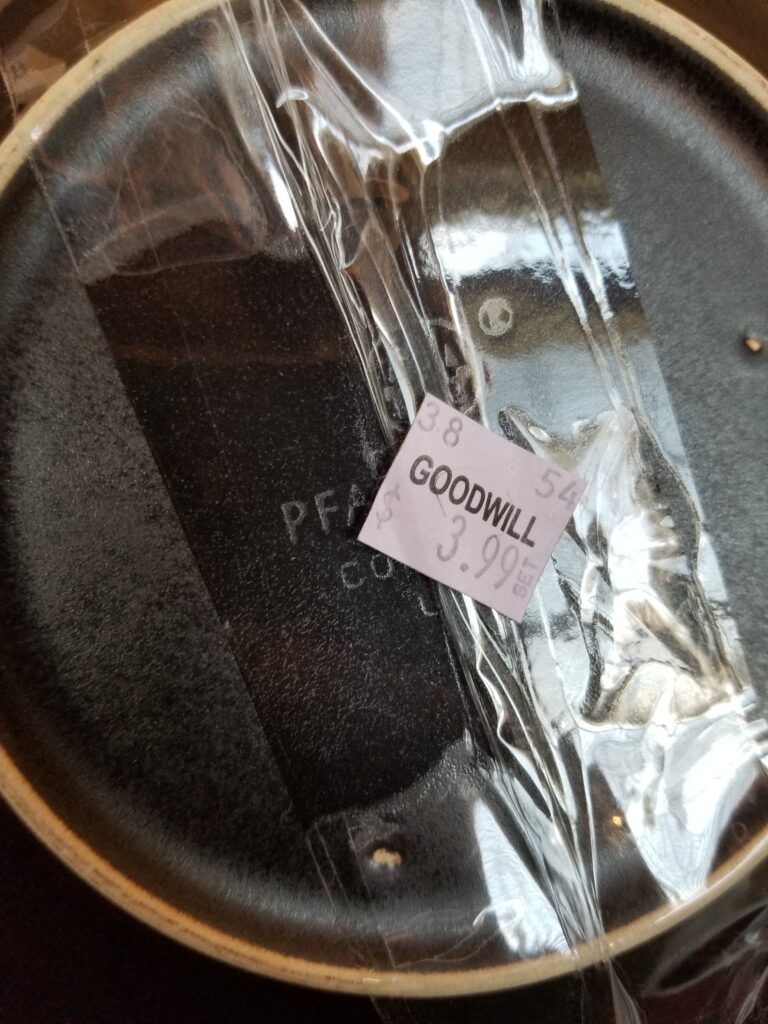 At the second location I found a great set of Hand Blown Amber Mexican Glassware for $.99 each, I found this gem at the Waldorf Goodwill (2495 Chain Hwy. Waldorf, MD 20601).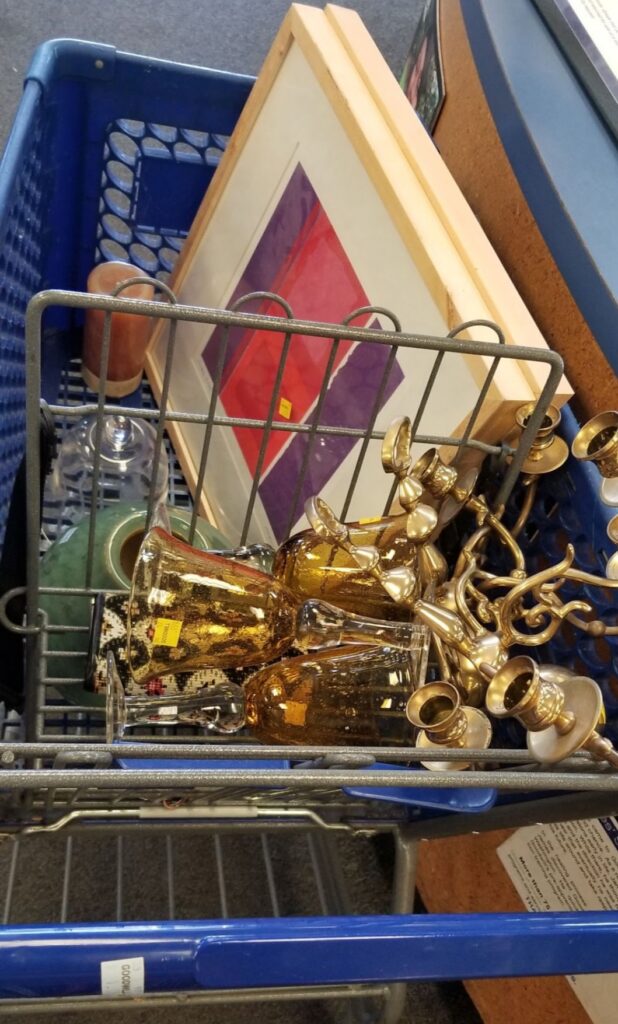 Cool fact, I was a manager at Pier 1 as one of my first jobs and these glasses are from there at $14.99 a glass due to the quality and heaviness of the glass.
Now, let's create a memorable Spring tablescape.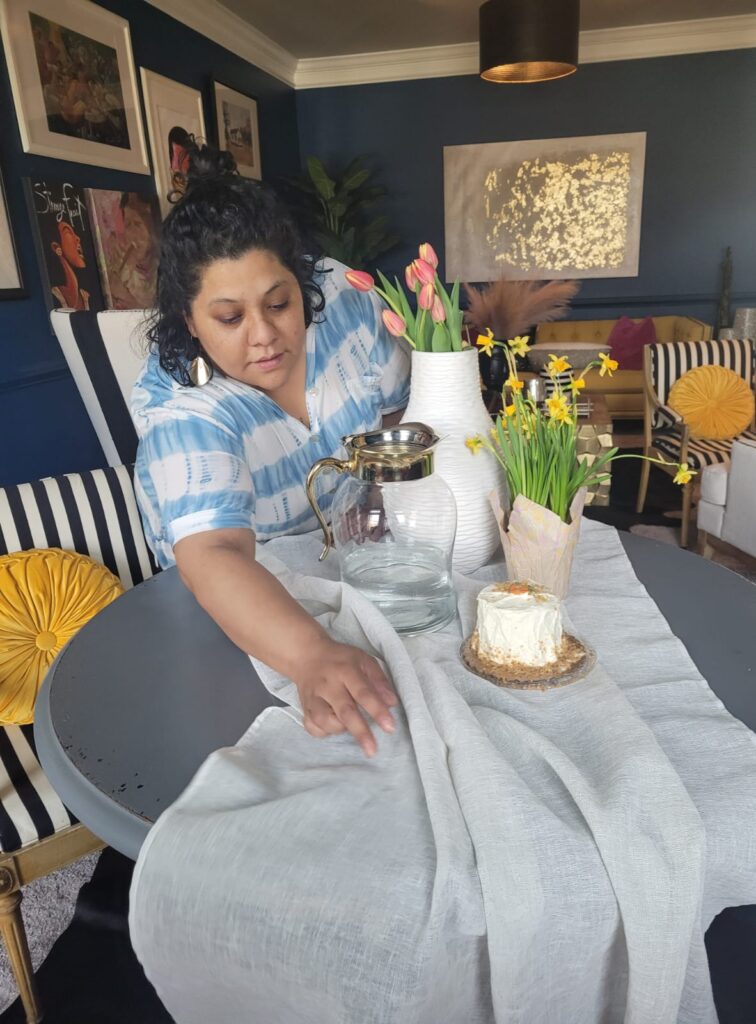 Designer hack, use a curtain on your table instead of the traditional tablecloth for a variety of unique fabric selections. I used a sheer natural woven fabric as an added texture for the table.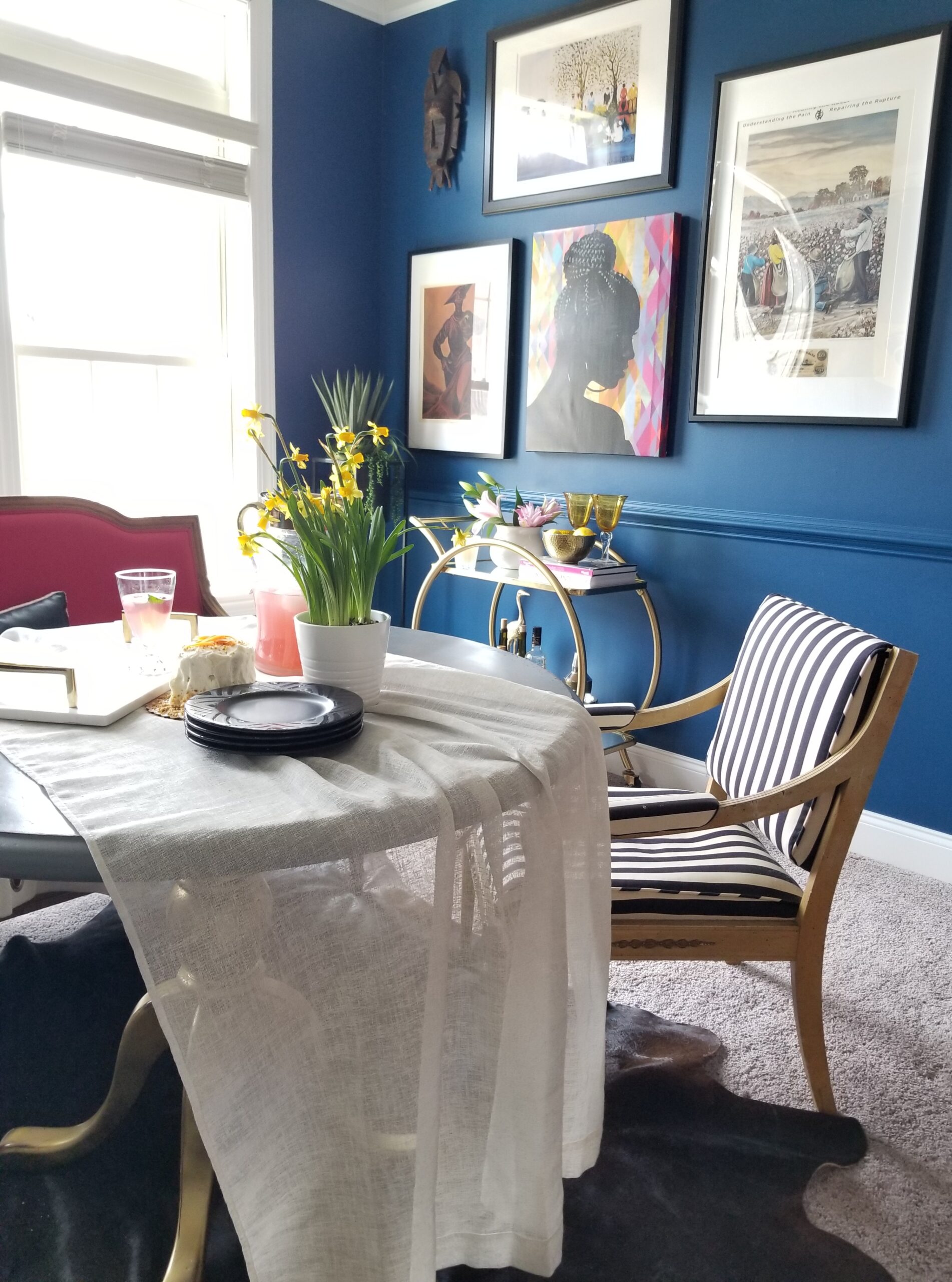 The curtain I chose had a Green Large tag which was $4.99
(check the linen pricing guide located at the end of the rack and a forever bonus… the color of the month, 50% off the chosen color)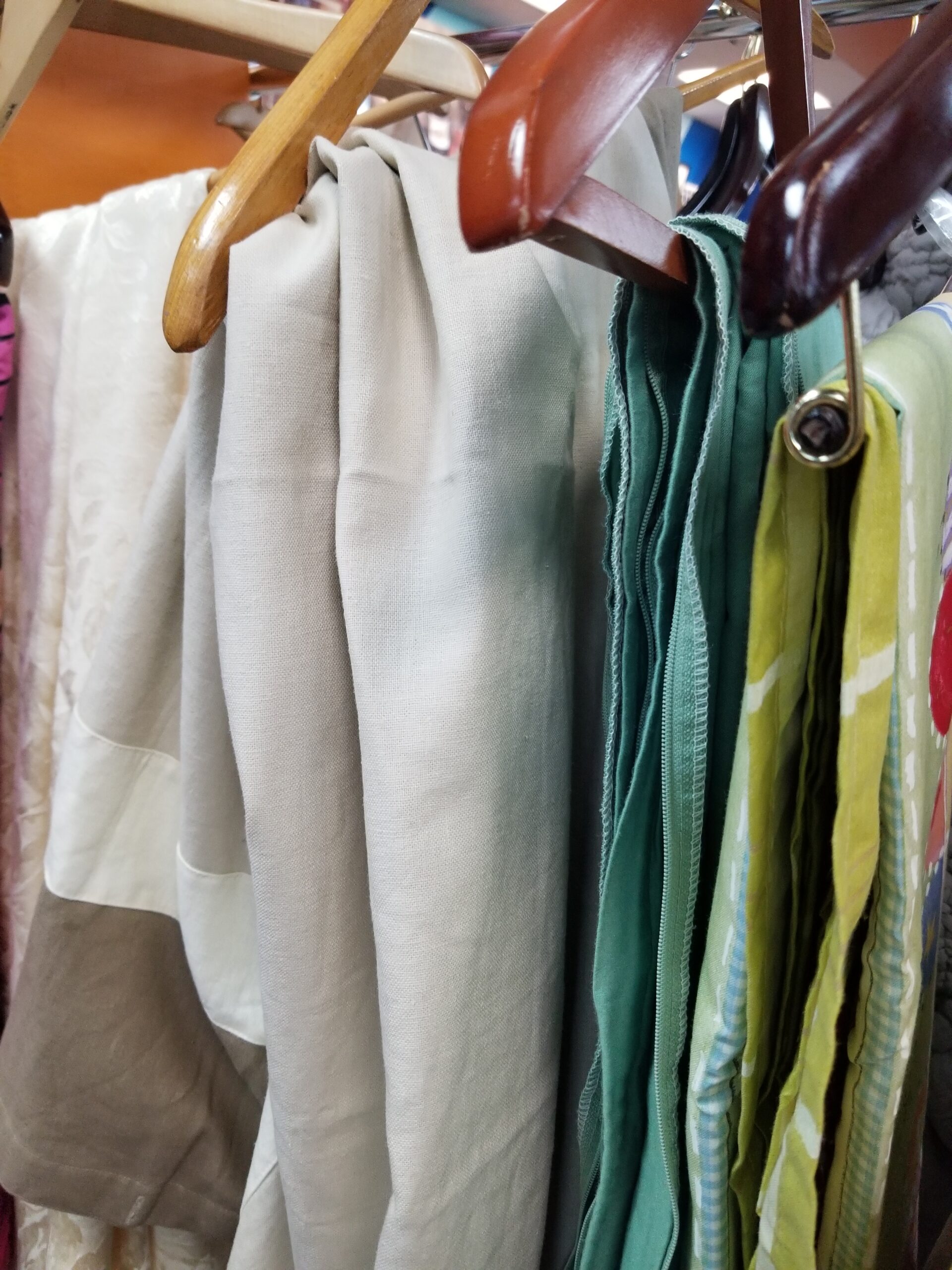 Now for my favorite part and the final touch, the layering and styling part. I used the bar tray from the bar cart on the table as a serving tray for the cocktails.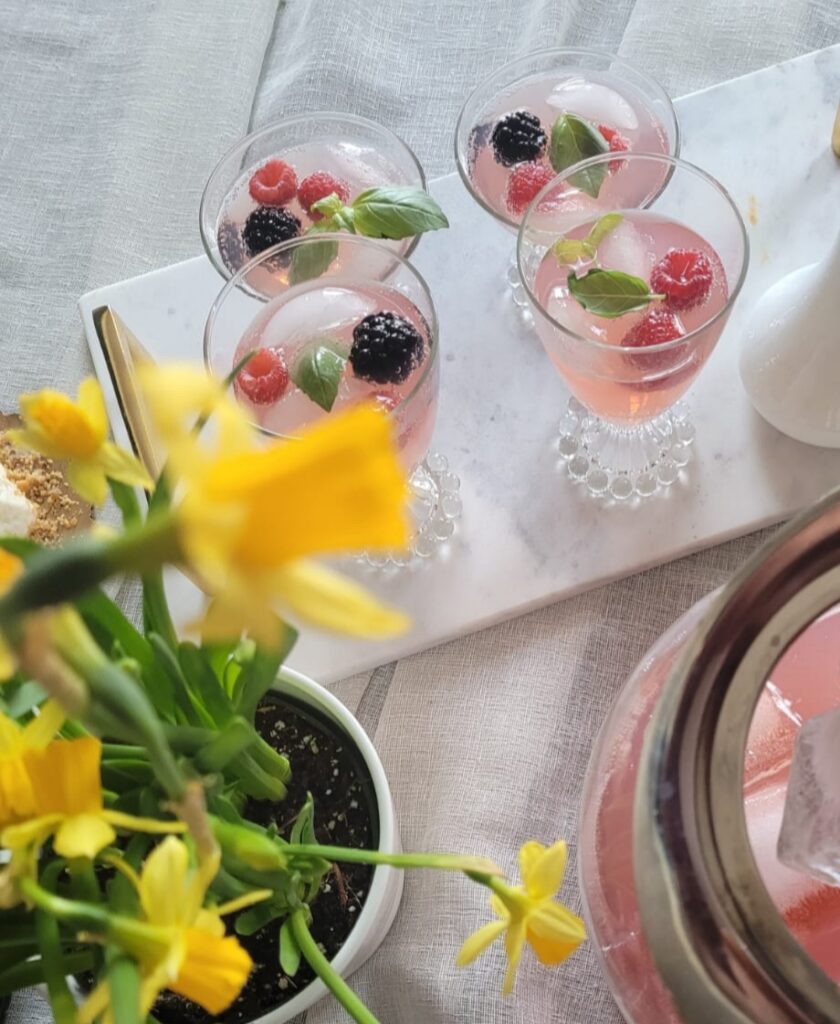 Around my tray I used the beautiful black stoneware dessert plates to serve a treat. A vintage glass and brass pitcher, potted daffodils in soil and a cake of your choice. I chose a delicious store bought carrot cake, I spruced it up with fresh carrot shavings.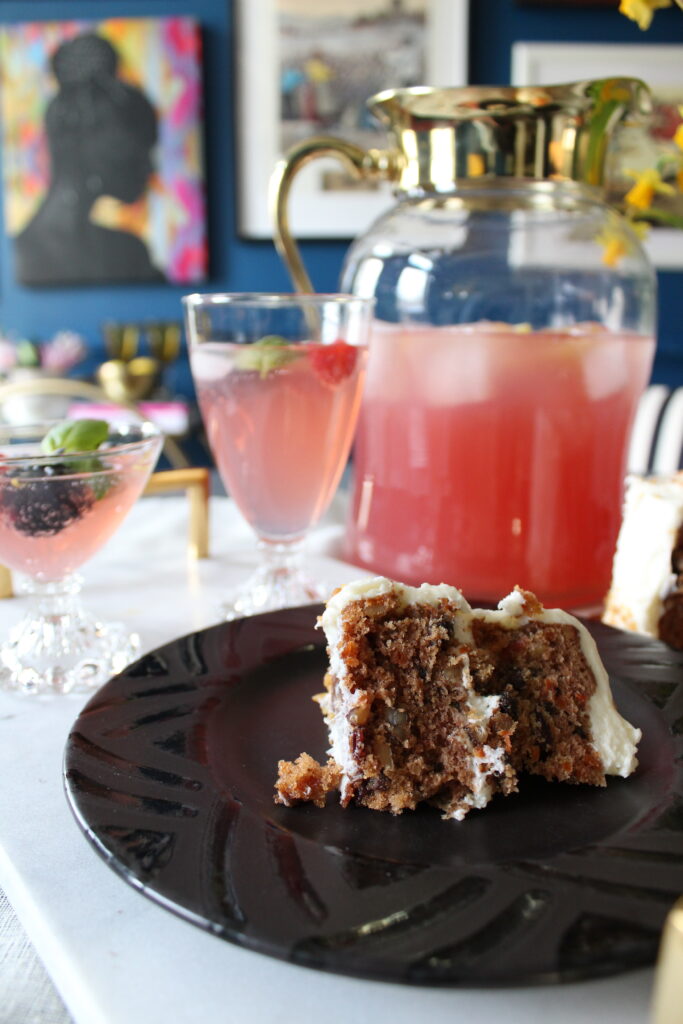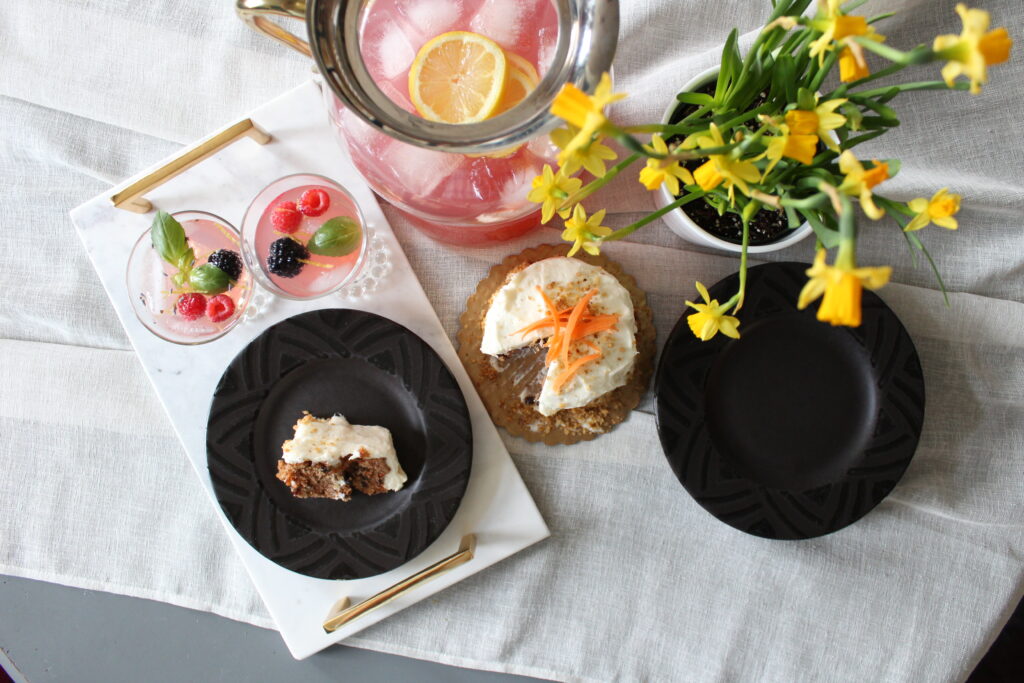 Another designer hack, when you aren't using your pitcher for drinks, style it as a vase for your Spring florals.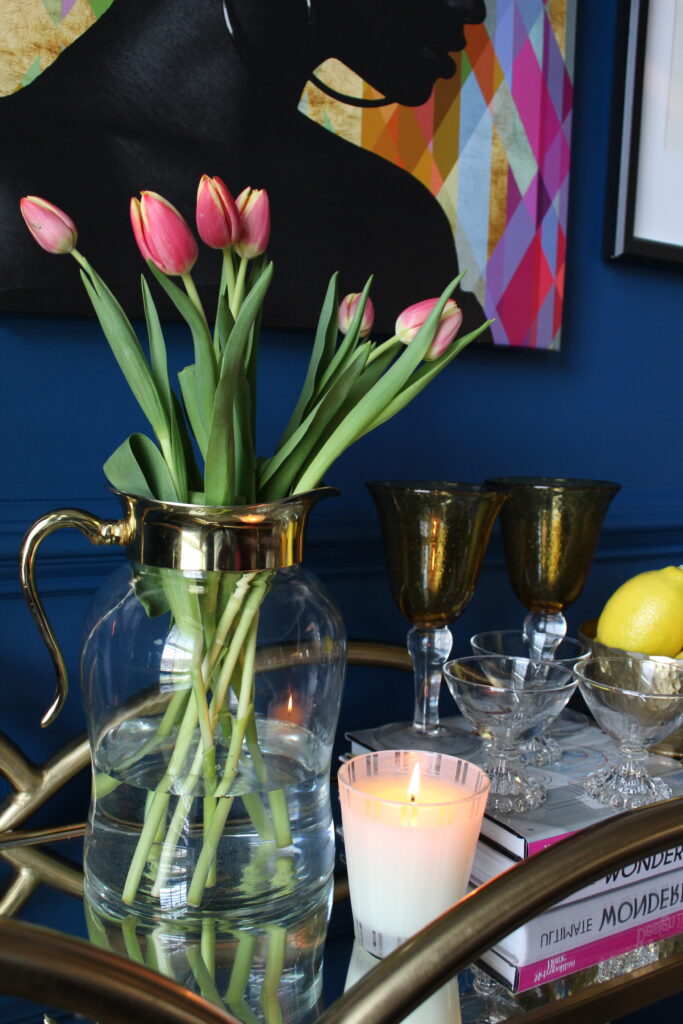 I hope you've enjoyed my tips on how to create a fun spring bar cart and throw a refreshing cocktail party. Overall, have fun with your own personal selections and celebrate the joy of spring in your home. Until next time!
Love&Design -Cat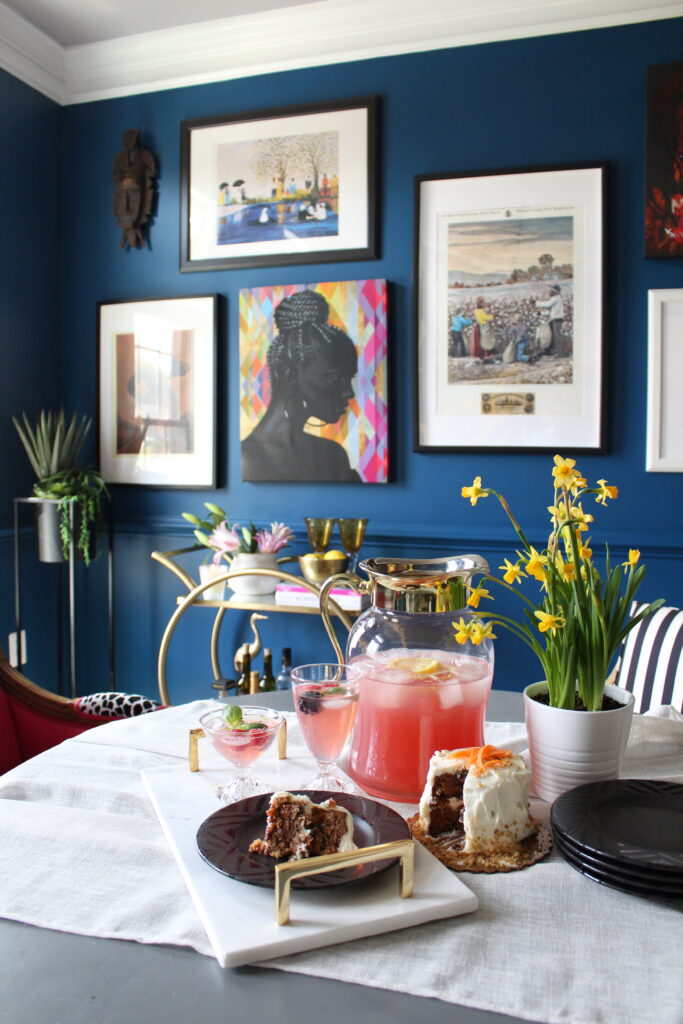 About our fabulous blogger: