Shopping at Goodwill is…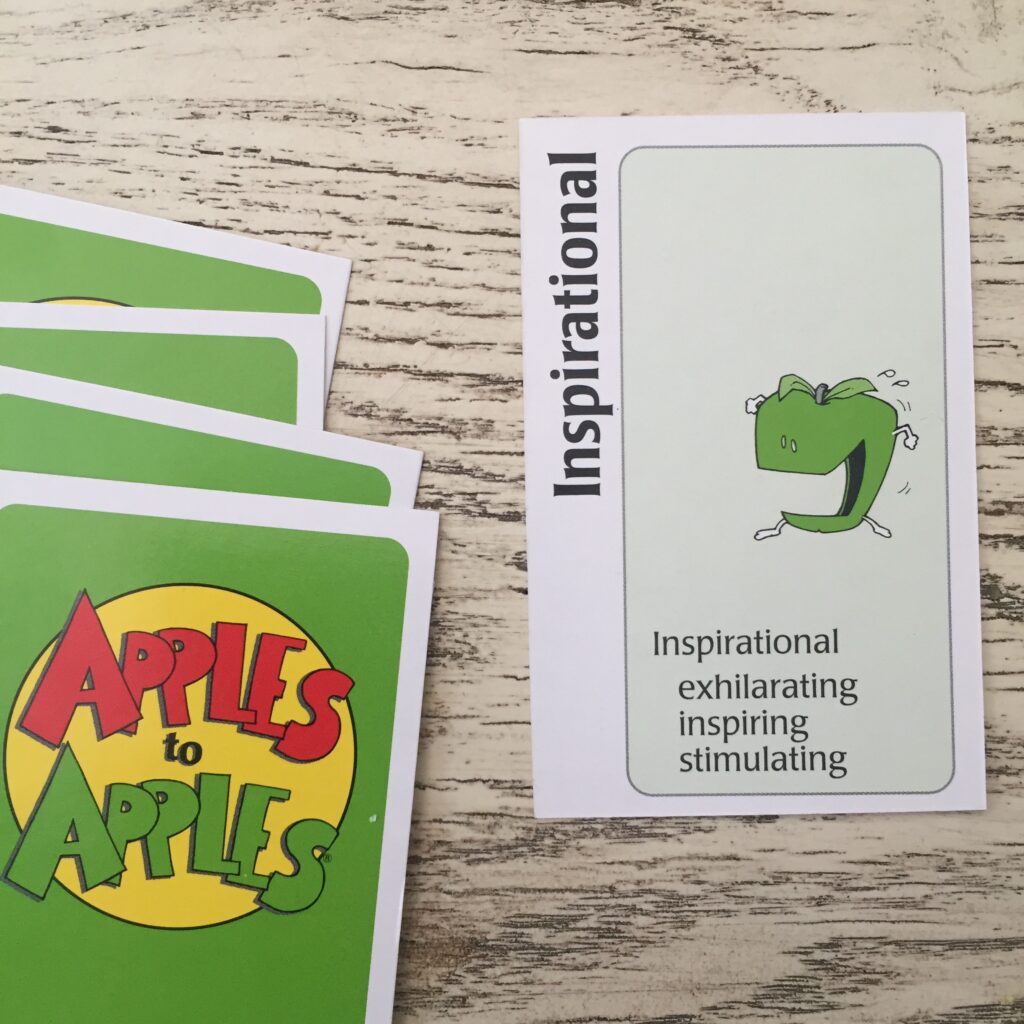 On my recent visit to the Annandale, VA store, I came home with an almost-brand-new game…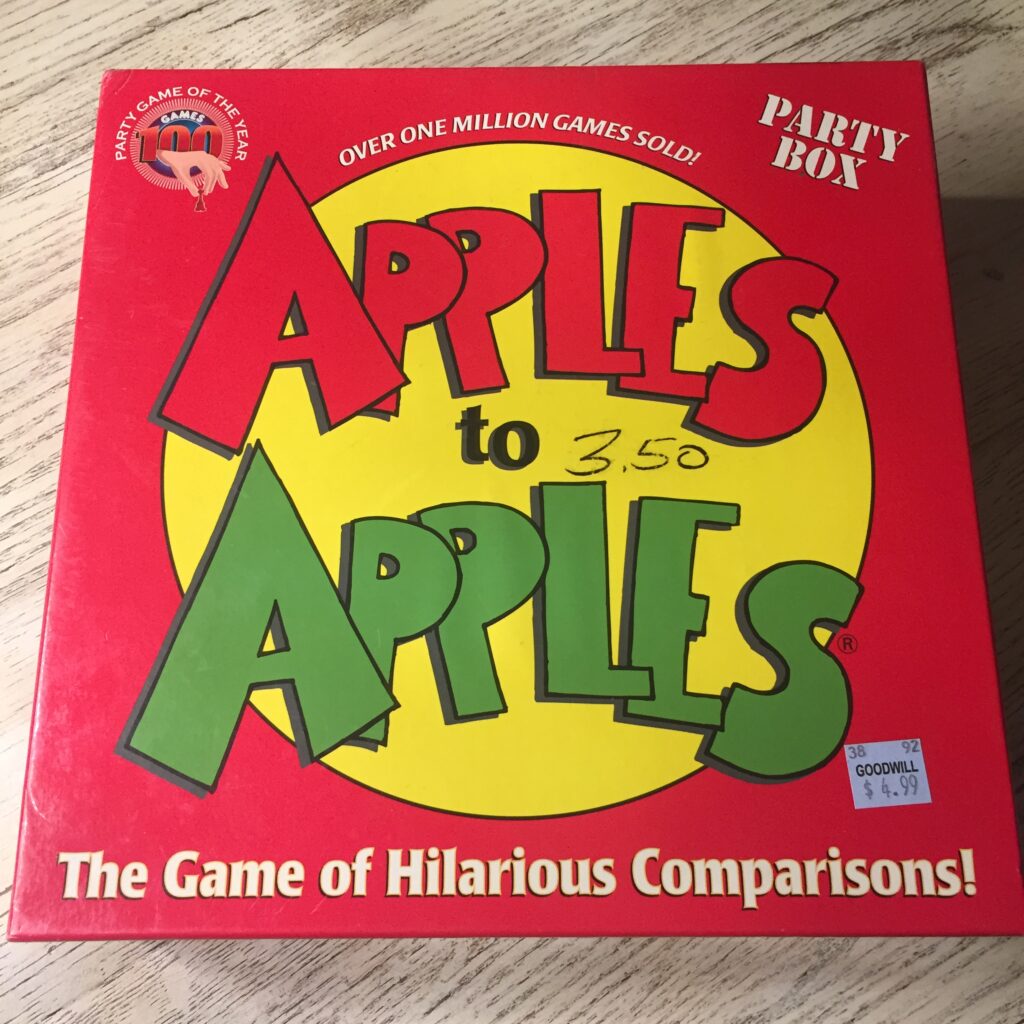 …a set of pretty dishes…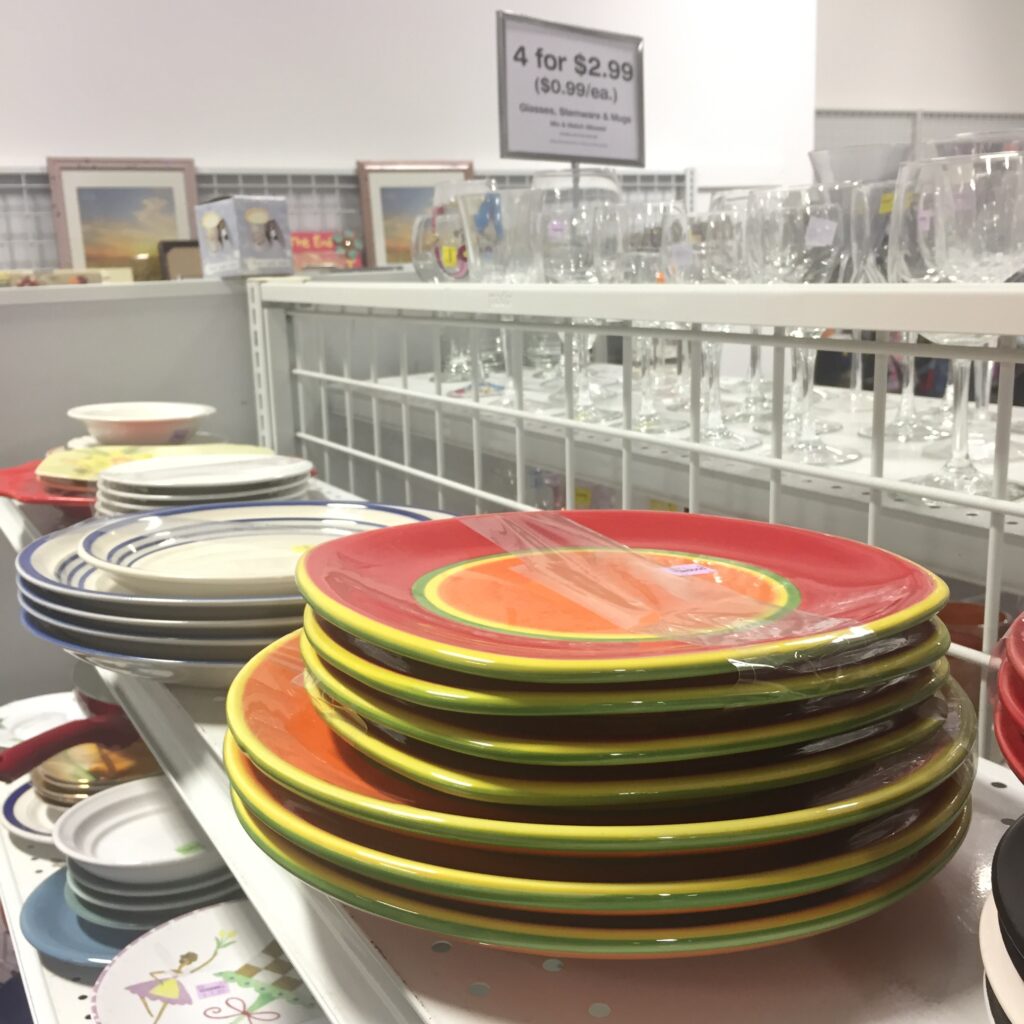 … and an idea for a Family Fun Night that I thought was pretty darn…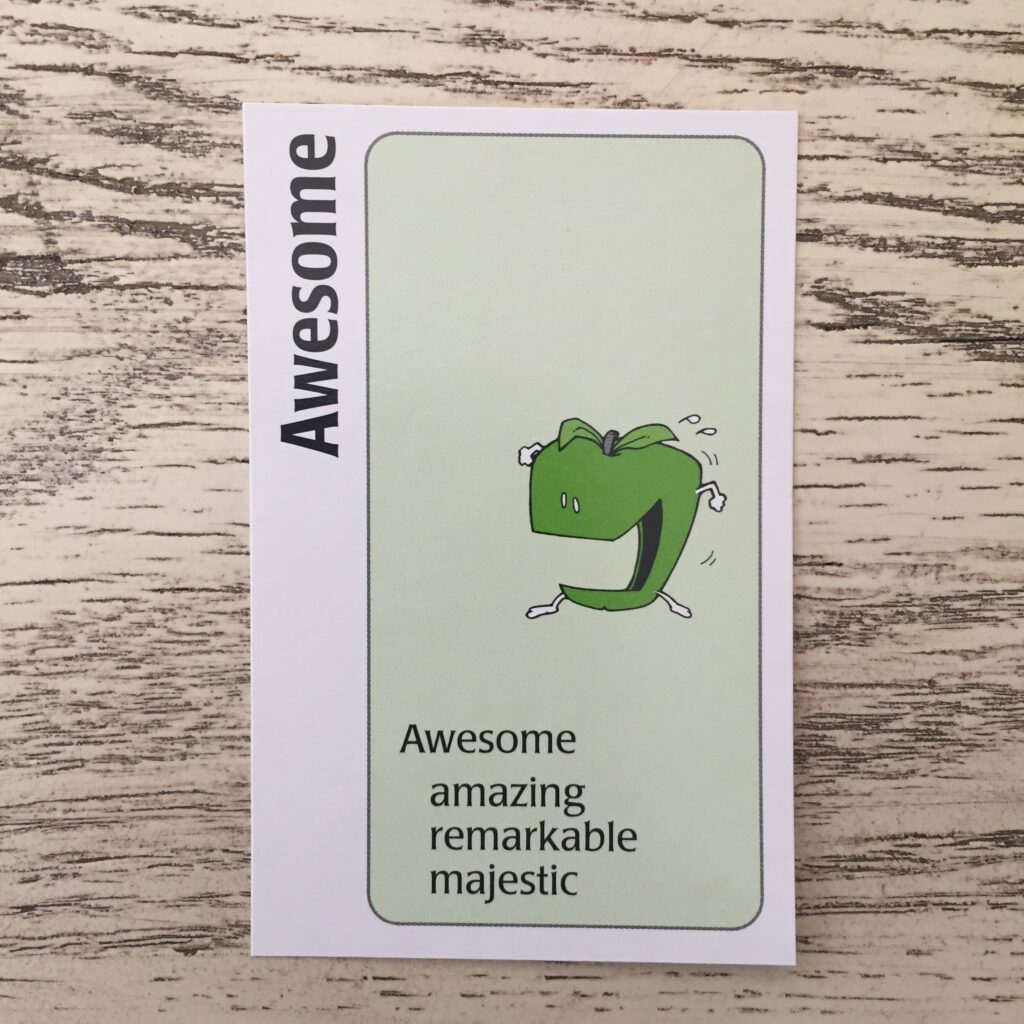 We have been staying home A LOT during the pandemic and playing A LOT of board games. My first stop at Goodwill is now the game section to see if I can find something…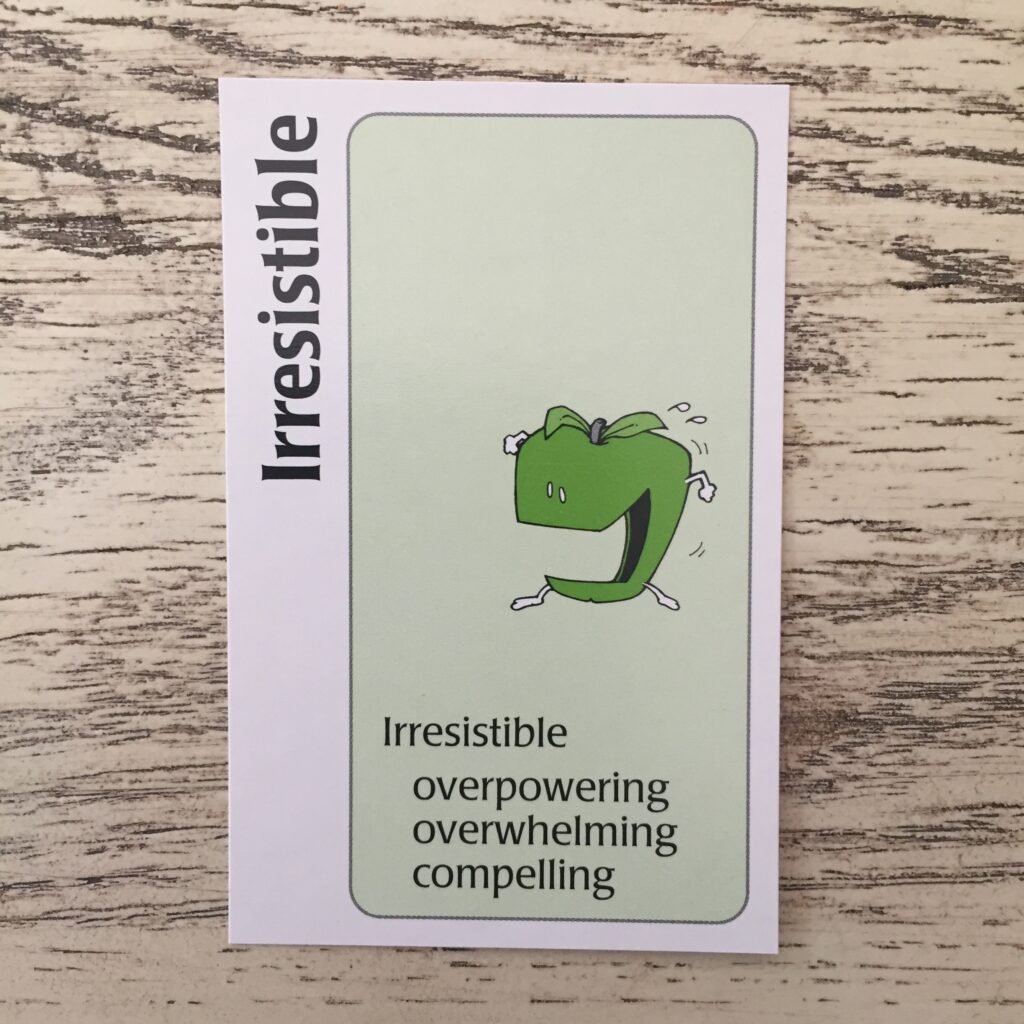 I found this Apples to Apples game for only $4.99. Most of the cards inside were still wrapped in plastic so the game was practically brand new. Word games are my jam and we didn't have this one.
I've only been here five minutes and my Goodwill trip is already…
That's when the Family Fun Night idea popped into my head and I thought it was…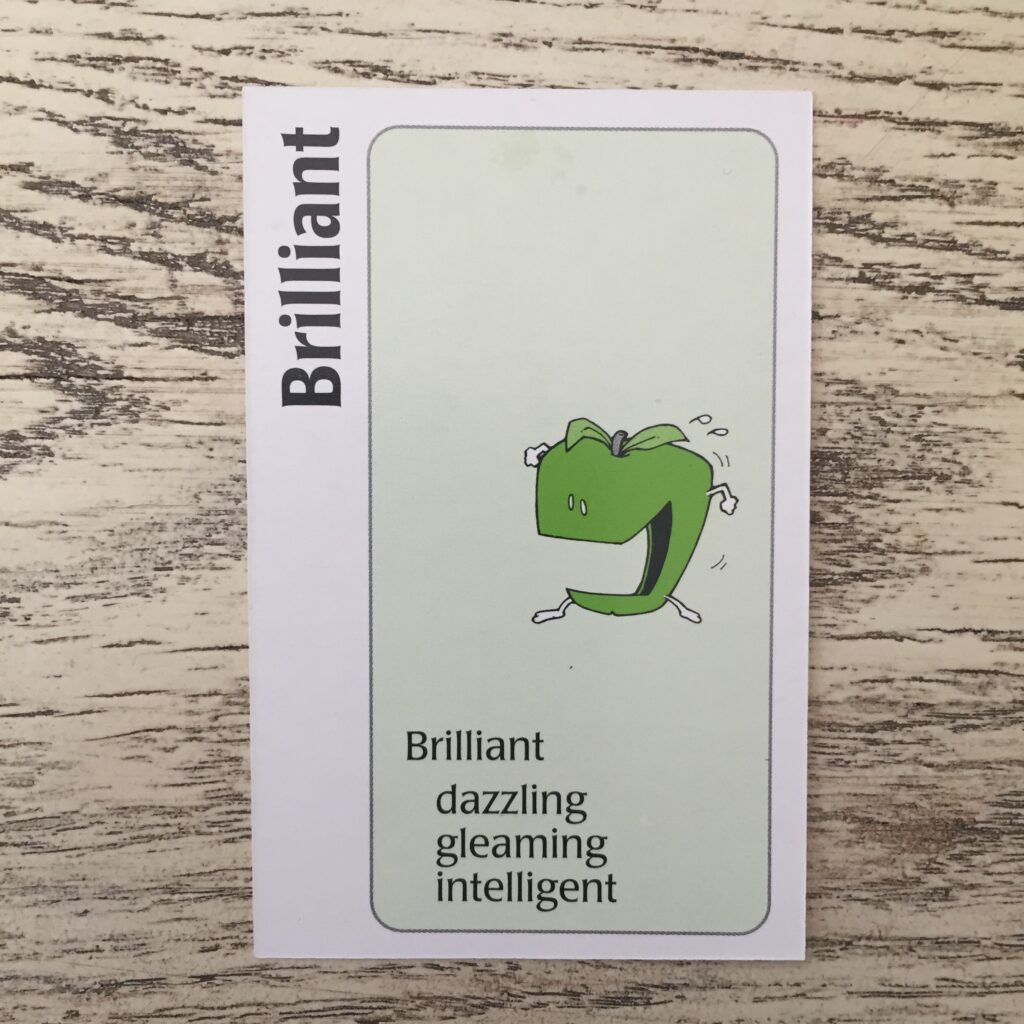 We recently went apple picking with my sister's family. I have two huge bags of apples on my kitchen counter and a Pinterest board full of apple dessert recipes.
What if we did an apple-themed game night where we ate apple-y goodness while playing Apples to Apples?
And what if I found super-cute plates to serve my dessert on?
OK—so I wasn't actually planning on buying new plates just for this event.
But when this stack of dishes caught my eye, I couldn't pass them by. They were so…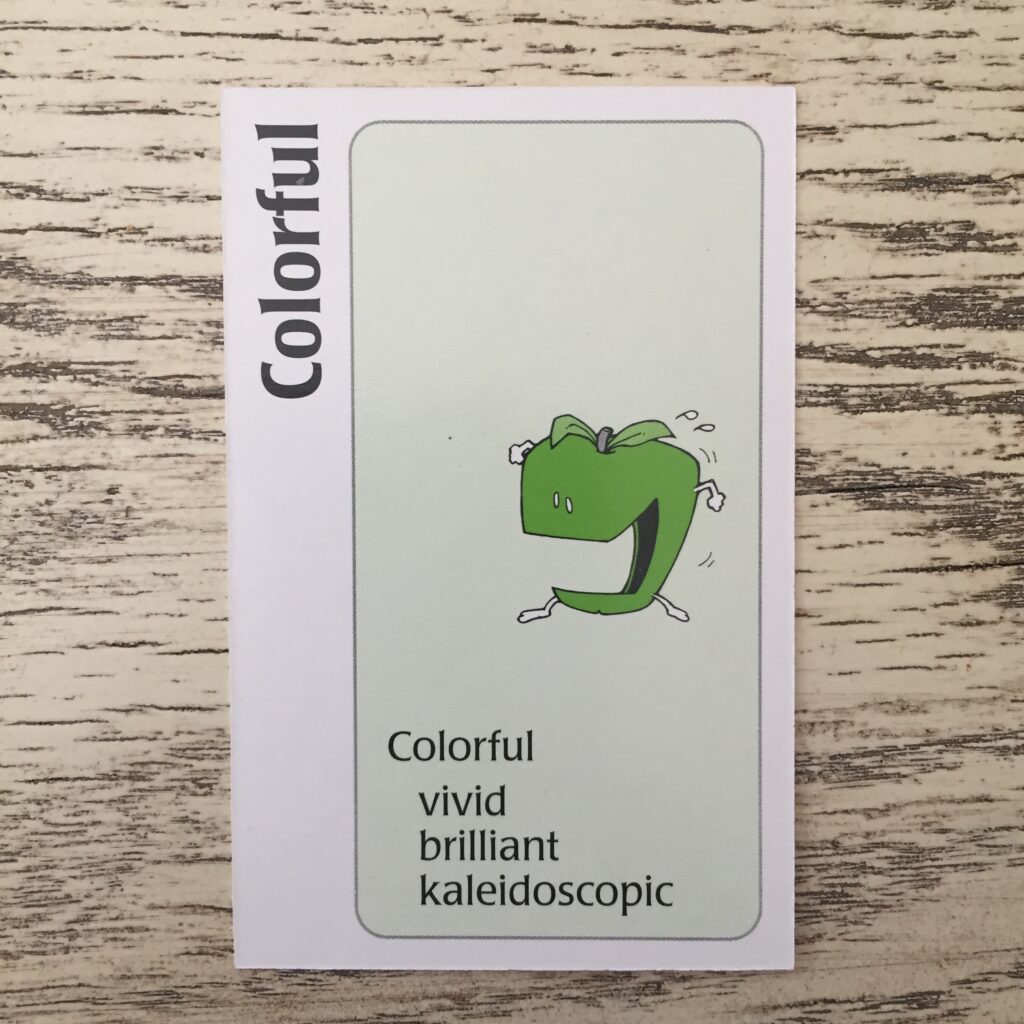 I bought four small dessert plates for $3.98 and three larger dinner plates for $2.98. That's 7 plates for just under $7. I searched all of the shelves for one more dinner plate to make a set, but couldn't find it. Instead, I found this pretty bowl from Spain that I bought for $5.99 because I liked the flowers on it.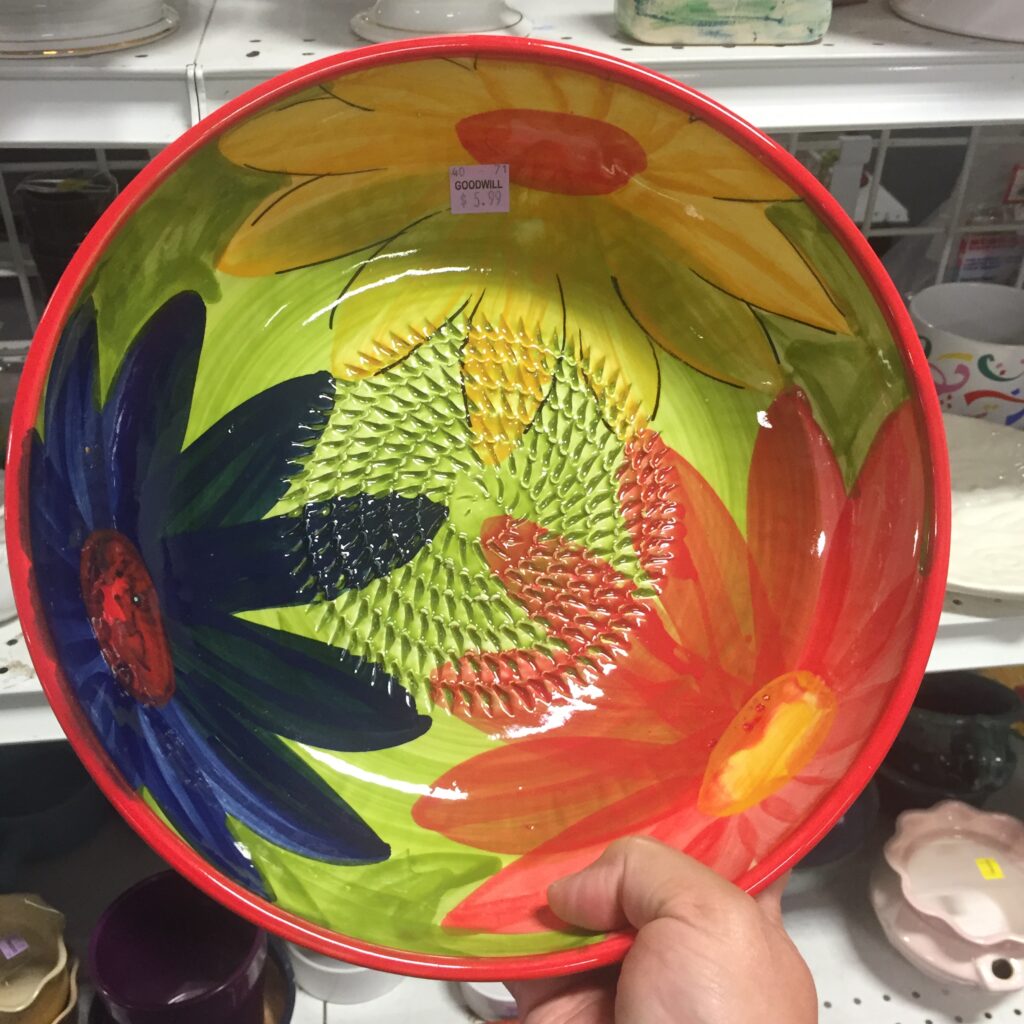 One downside of staying home A LOT during the pandemic is that we have A LOT more dishes to wash than we used to. Nobody eats lunch at work or school anymore. We are home for every meal and always seem to need a dish that is…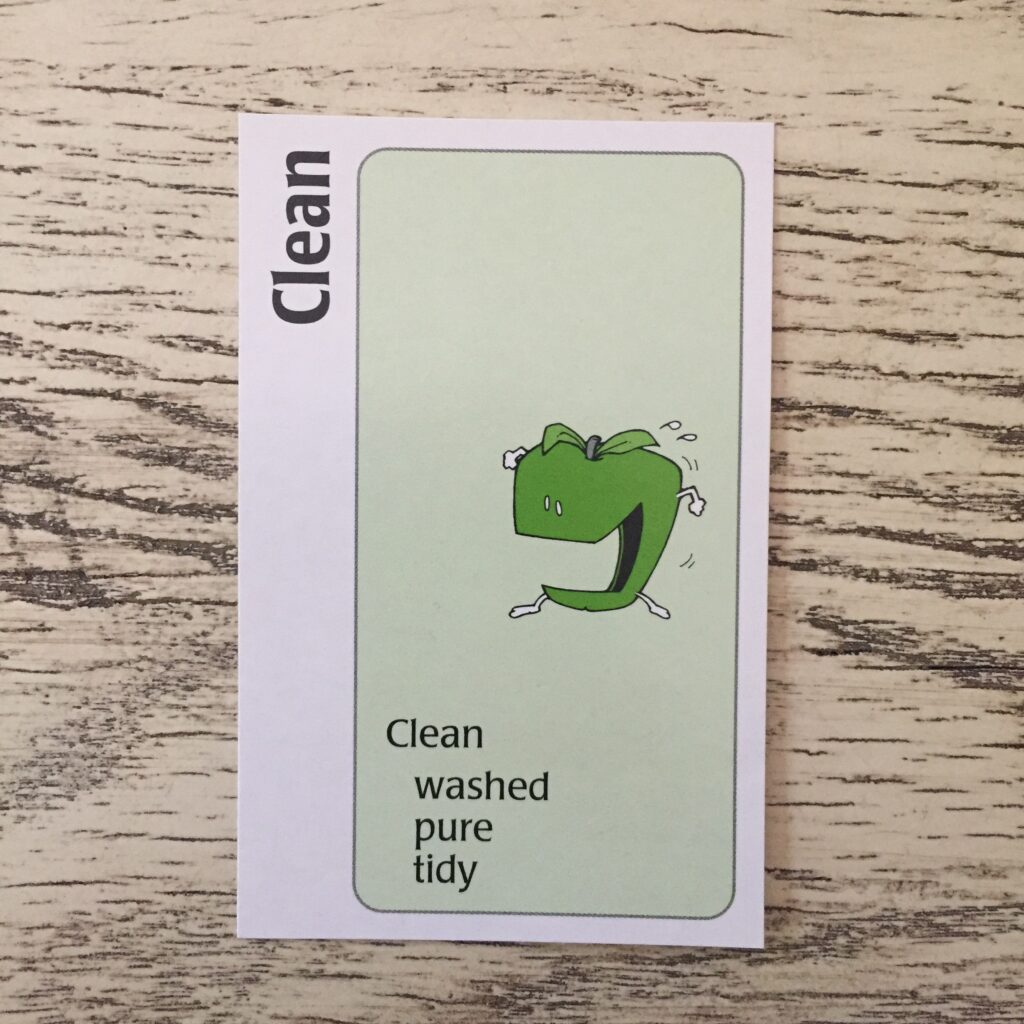 It was nice to find a few extra plates in bright colors that fit right in with my usual mismatched set of colorful dishes. They are just…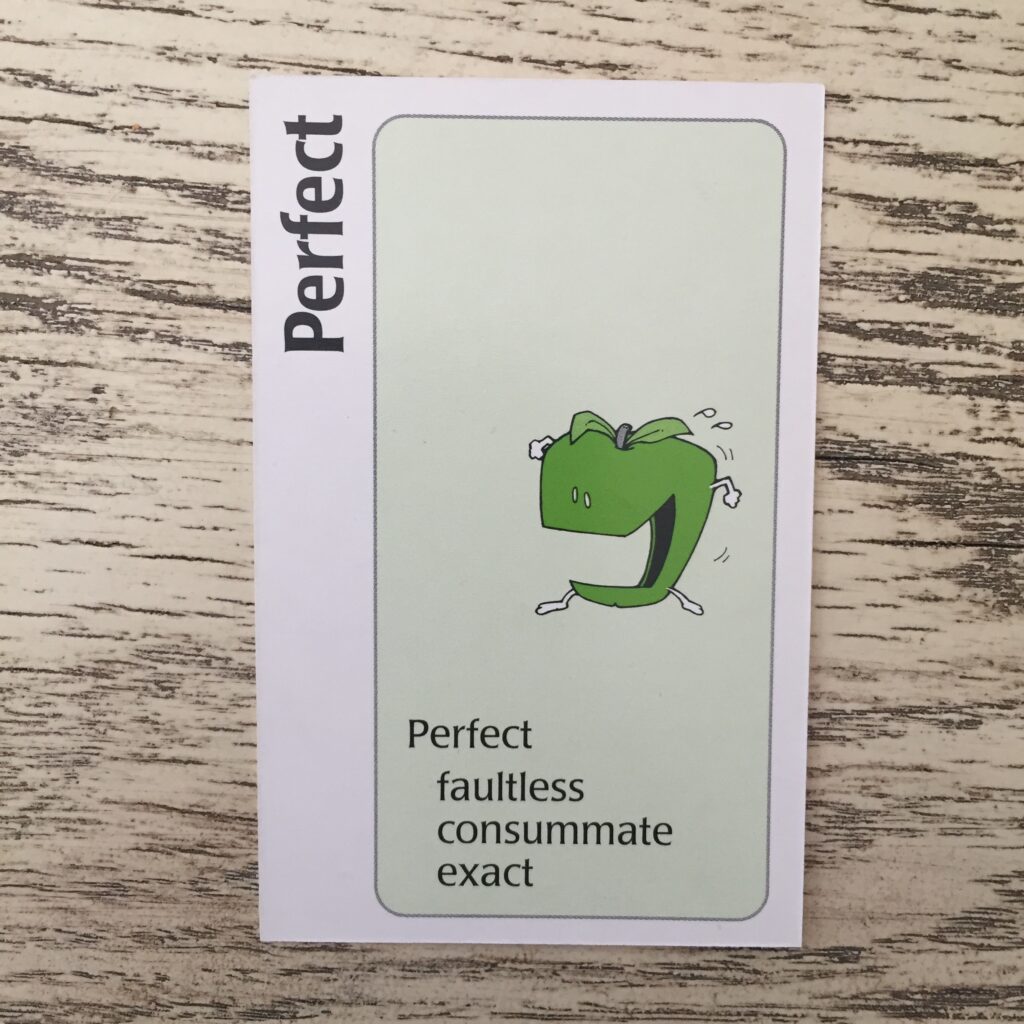 I used my new dishes (and a few old ones) to serve Upside-Down Apple Cake at our game night.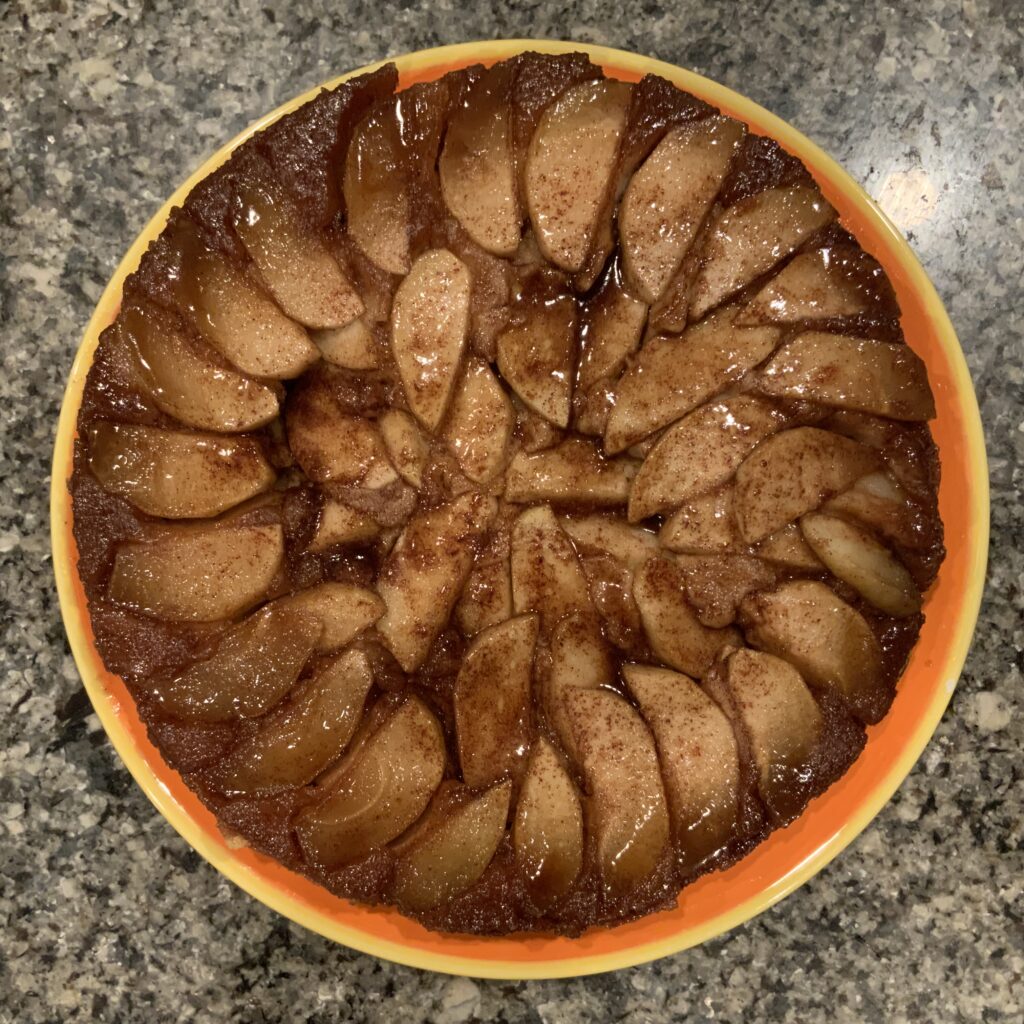 The kids didn't care one bit about the plates, but they all wanted a second piece of cake because it was so…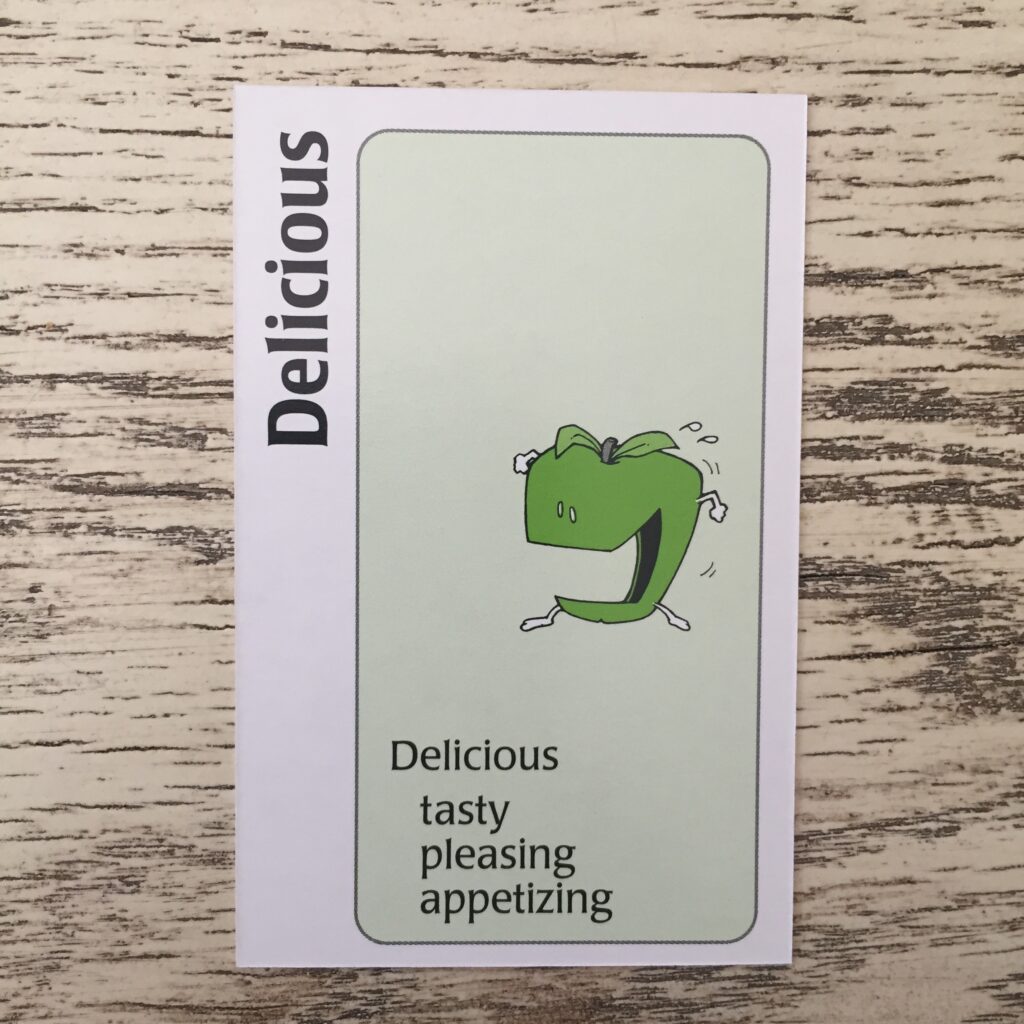 And everyone was a good sport about my apple-themed Family Fun Night.
Even if the idea was a little…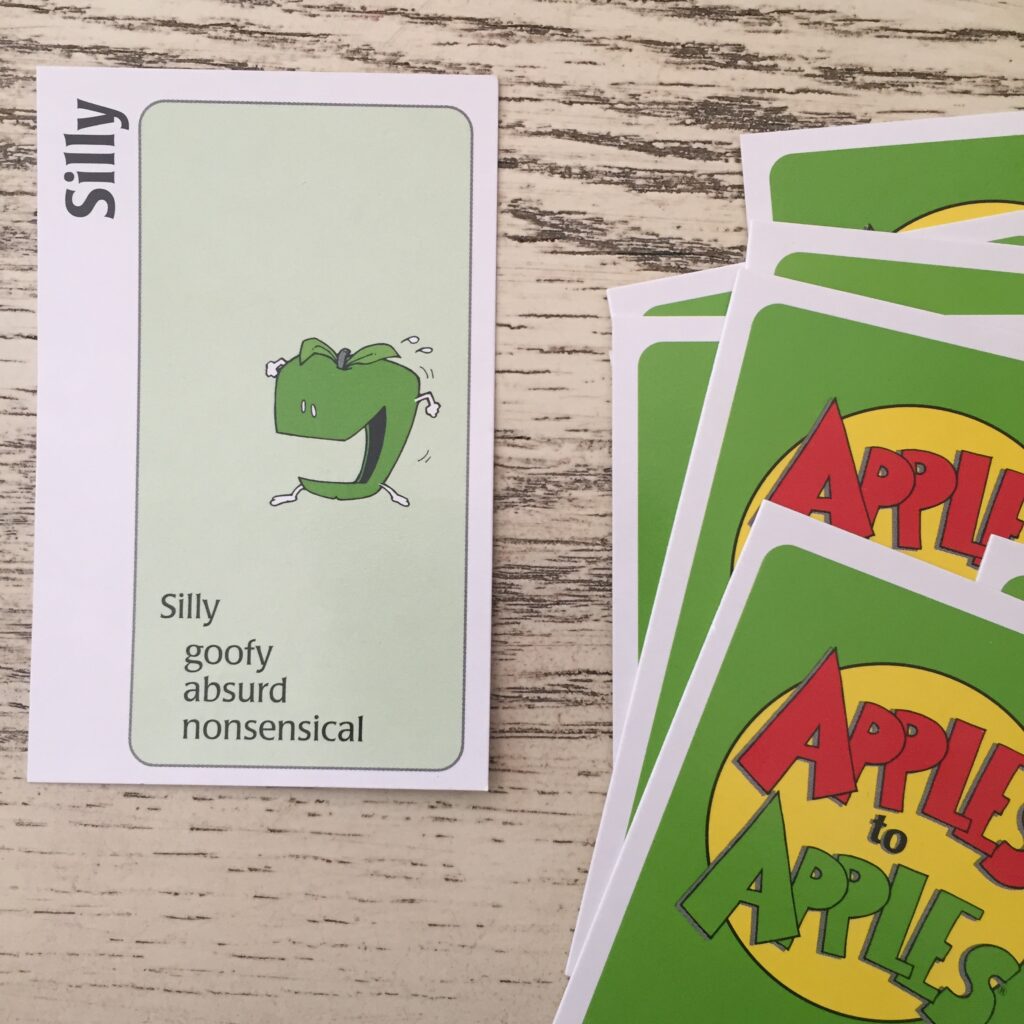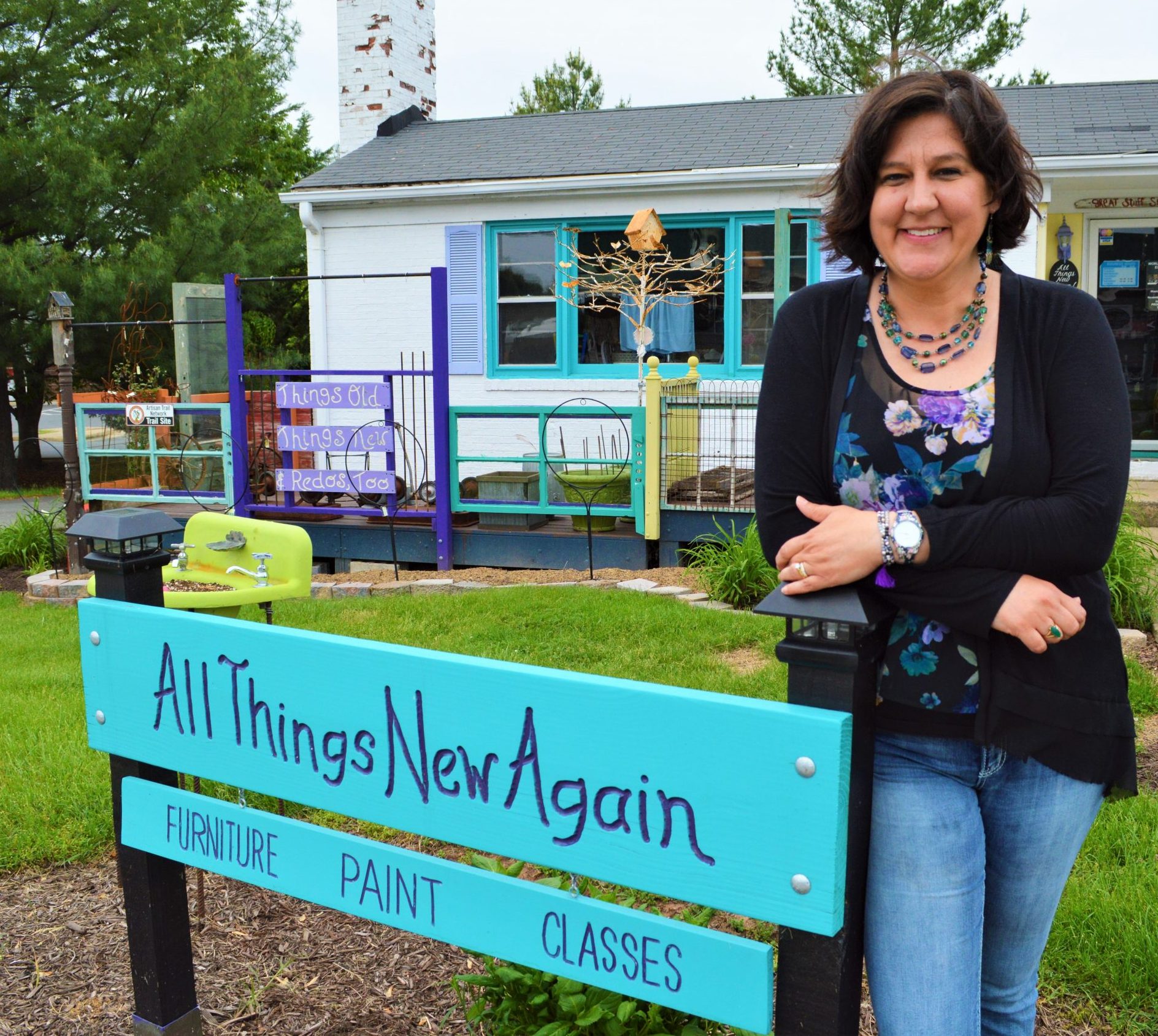 Courtney Mickalonis
Artist/Teacher/Blogger at All Things New Again
Courtney Mickalonis is an artist, teacher, and treasure hunter at All Things New Again, a furniture and paint boutique in Leesburg, VA. She finds old furniture that nobody loves anymore and makes it beautiful—and useful—again. Courtney teaches a monthly Learn How to Paint Furniture class at their Leesburg studio and hosts The Furniture Painting Friday Show every Friday at 12 noon on the All Things New Again Facebook page.