Thrifting has become a past time for many. It has hit the social media waves of TikTok and has a thriving community. Many people think of thrifting as a sustainable ethic. However, a problematic situation is arising—thrift overconsumption. Overconsumption is negative for several reasons.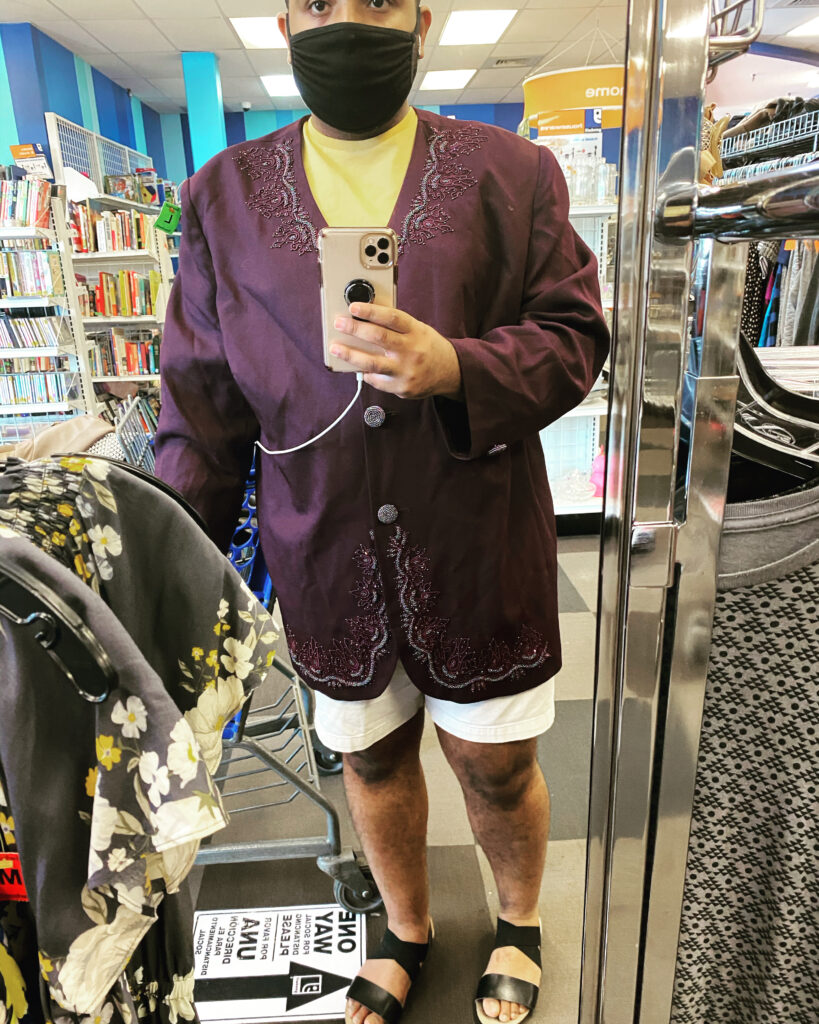 1. Anti-Thrift
Thrifting helps to repurpose and reduce clothing dilution. When people over-consume, it negates thrifting effectiveness because you are overly buying and not using the item. Closets get too full and eventually the clothing will either be thrown away or re-donated in high rates.
2. Reduces Access For Others
When thrifting in manners that lead one to over-consume, people buy up so much that it becomes inequitable. When over-consuming, people tend to buy, buy, buy and do not think about why they are buying. When thrifters over-consume, they buy things they do not need. This leads to others who potentially could use the item not being able to. I am not saying to not buy items or do hauls, what I am saying is to deeply think about why and how much you are buying. Often someone else could have utility for things that otherwise would stay in our closets.
3. Utility Vs. Impulse
When thrifting is not intentional, it can lad to impulsivity. It can be enticing to buy items because we think they are cute, are inexpensive or we may have a use for them down the line. The issue with this is that it often never transitions to utility. I have often bought things that I thought were cute or could be used one day; and sadly, I have never done anything with the item. When I impulse buy and over-consume, it leads to me to be overwhelmed and not truly love the things I buy. Over-consumption can be an easy thing to participate in, yet, we need to ask ourselves, what am I getting out of this item?
Overconsumption for many is something we can easily fall into. I can be a hard thing to stop doing but it is attainable. Both on a community and utility level, making this choice to be more conscious in our buying habits does not just help ourselves but those around us!
About our fabulous guest blogger: