Summer breeze, makes me feel fine! Every single time when winter transitions to spring, my wardrobe does a complete 360. It turns from an all-black abyss to a glowing rainbow.
Although summer has not arrived quite yet, my daily looks are quickly reflecting my swimwear color palettes, full of pinks, yellows and greens.
One might think that weekend looks are the only time when creativity can makes its way into fashion. However, I strongly believe that this is not the case. Outfits, for any occasion, are excellent opportunity to showcase one's personal style.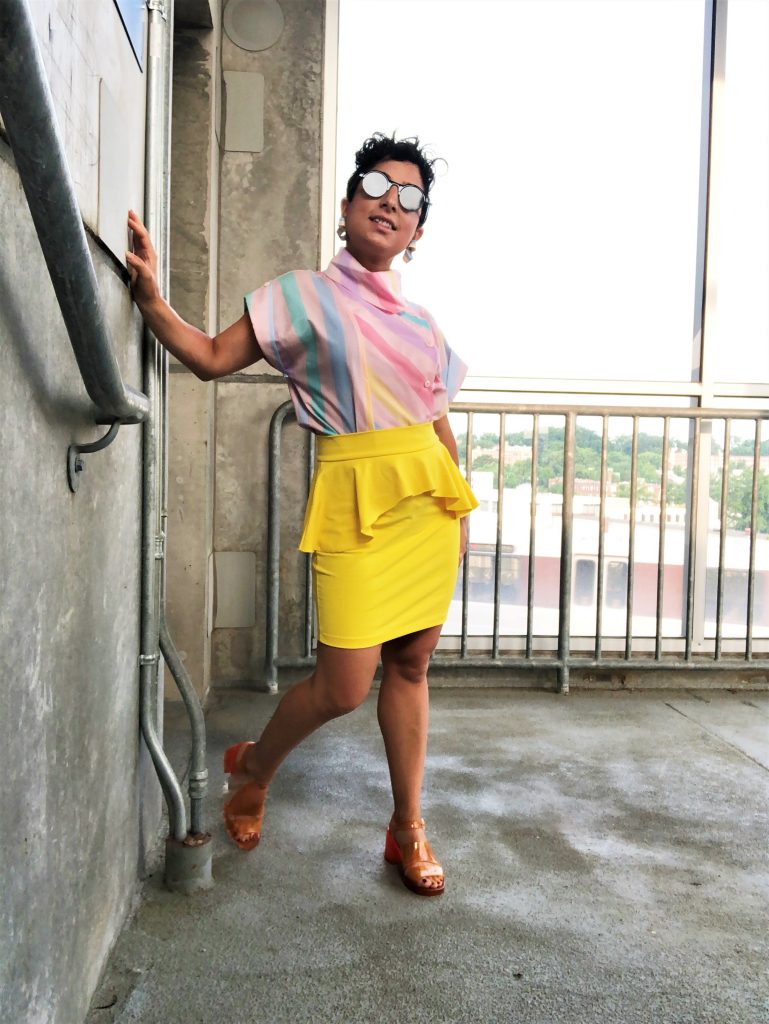 For example, workplace attire is not exempt from creative minds – we spend a lot of our time in the office, we might as well express ourselves aesthetically there too!
As long as a look is composed of styles and cuts that are "business-appropriate", a work outfit can be of any color or pattern! The sunny sky is the limit.
For this office June look, I revealed some of my all-time favorite vibrant Goodwill finds, that each cost under $10.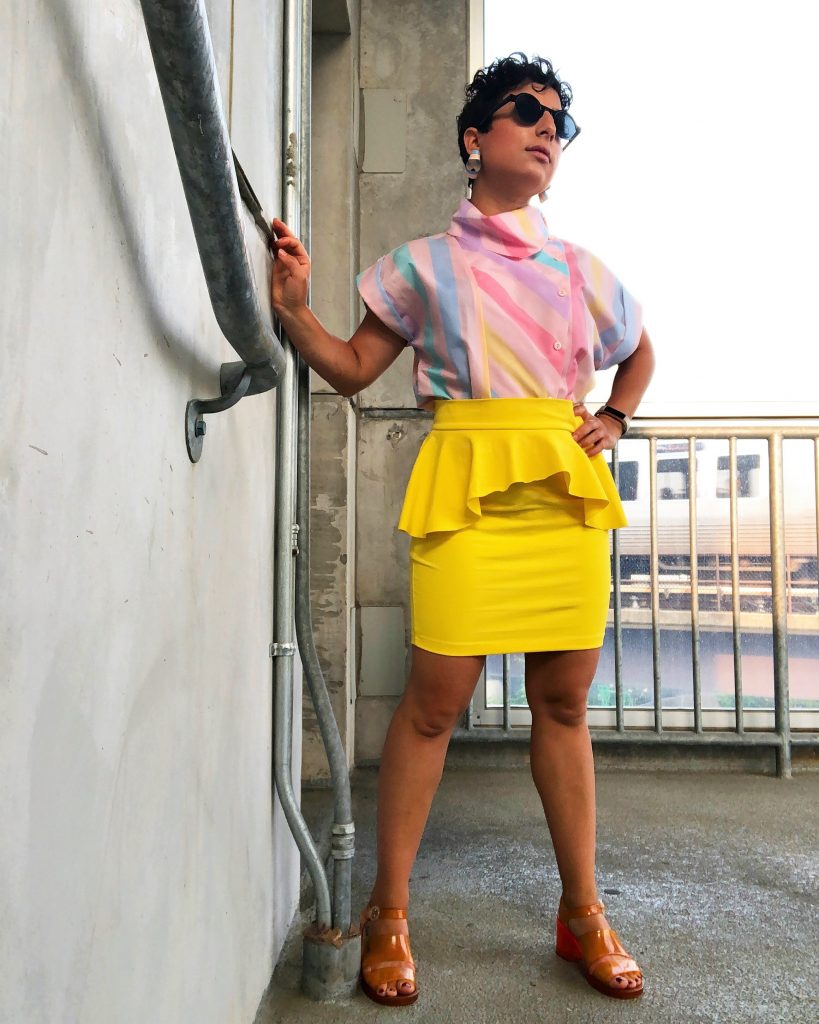 I love each of the items in my look not only because of their vibrant, saturated colors, the sculptural structures of these garments are also quite unique.
This vintage top had me speechless when I spotted it within the Goodwill racks. The folds in the neckline, the buttons down the front…I'd never seen anything like it before at contemporary retailers! Although a size medium, I knew I could make this gem work for me.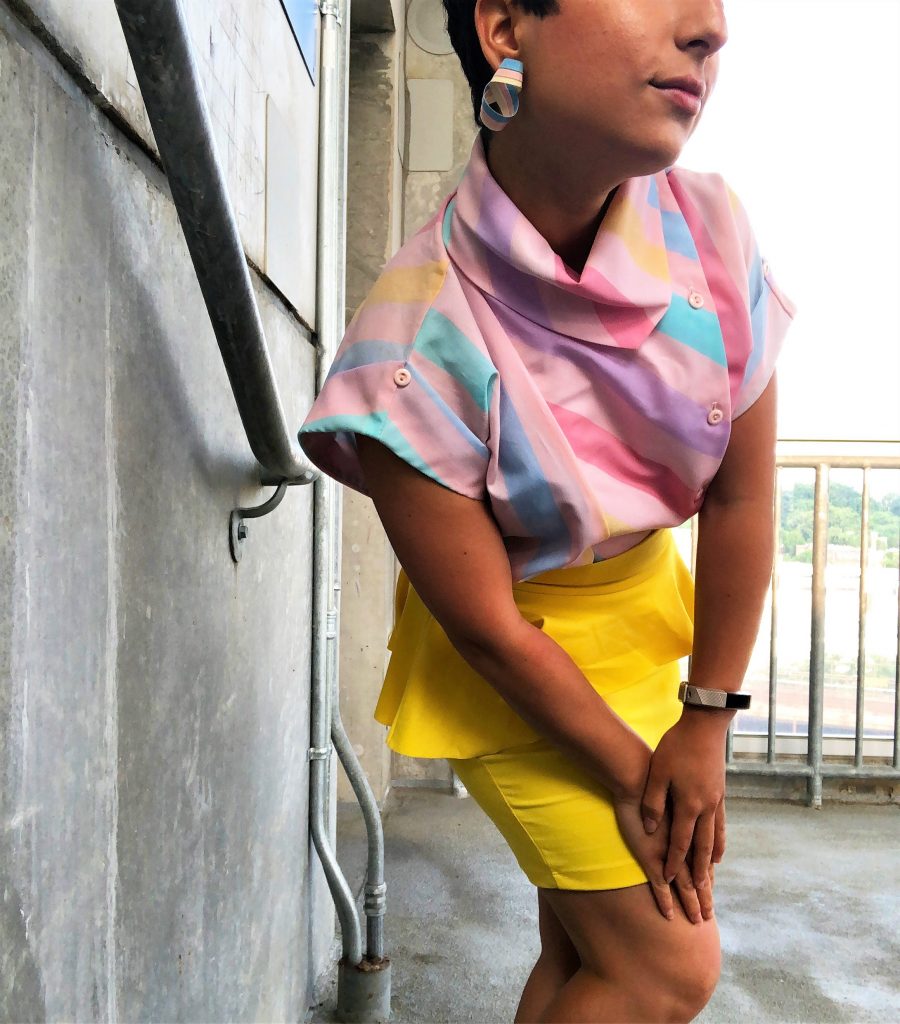 Who doesn't love a good peplum?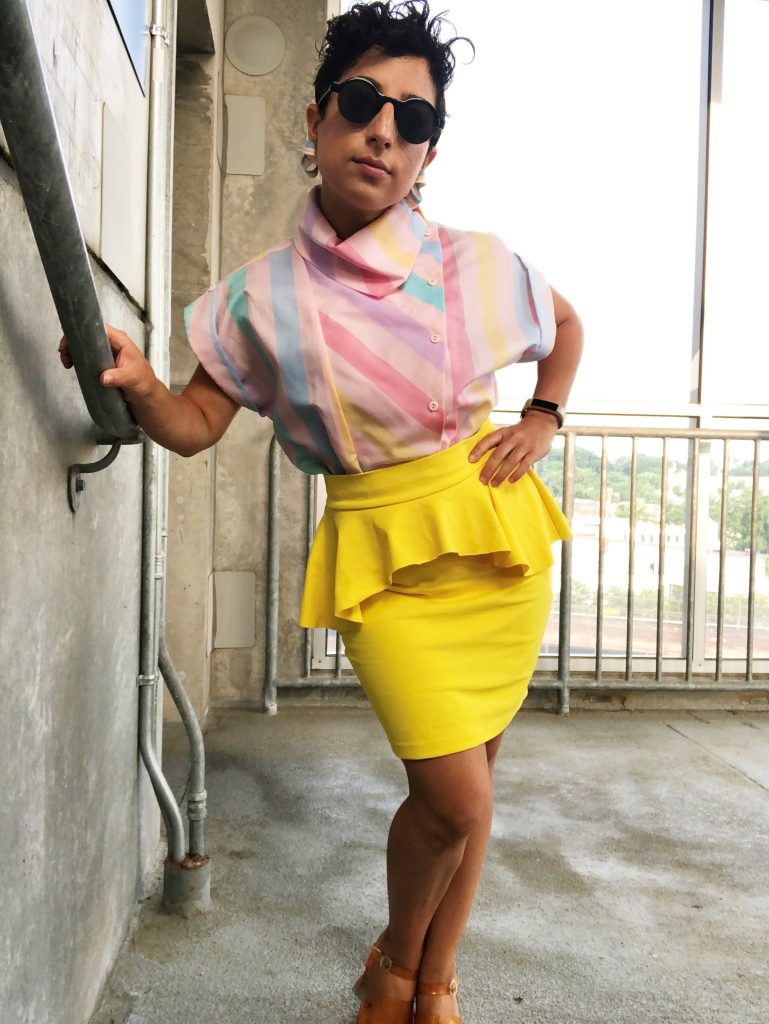 I often find it hard to find petite skirts that fit in the waist and are above knee length. At any store, it can take me almost an hour to select styles and try on pieces – only to find out that none of them work.
So when I saw this shorter artistic yellow Bebe peplum beauty in the kid's section at Goodwill, I knew I may have hit the jackpot.
And I sure did! I was delighted to discover that a small-in-size adult skirt was hidden in the Girls section, waiting for me to purchase it imemediately.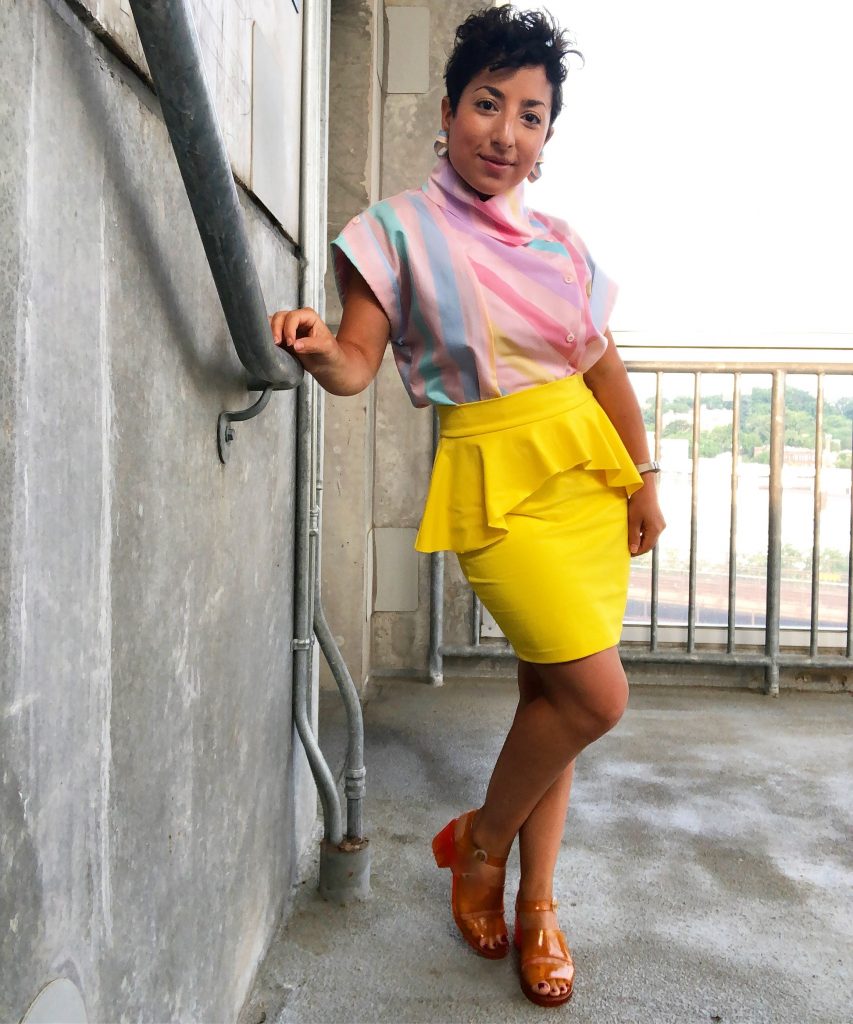 Interested in learning about my whole outfit breakdown? Here ya go!
80's Vintage Shirt: Goodwill, $6
Yellow Skirt: Bebe, Goodwill store, $4
Jelly Shoes: Secondhand American Apparel
Vintage Earrings: $4, Goodwill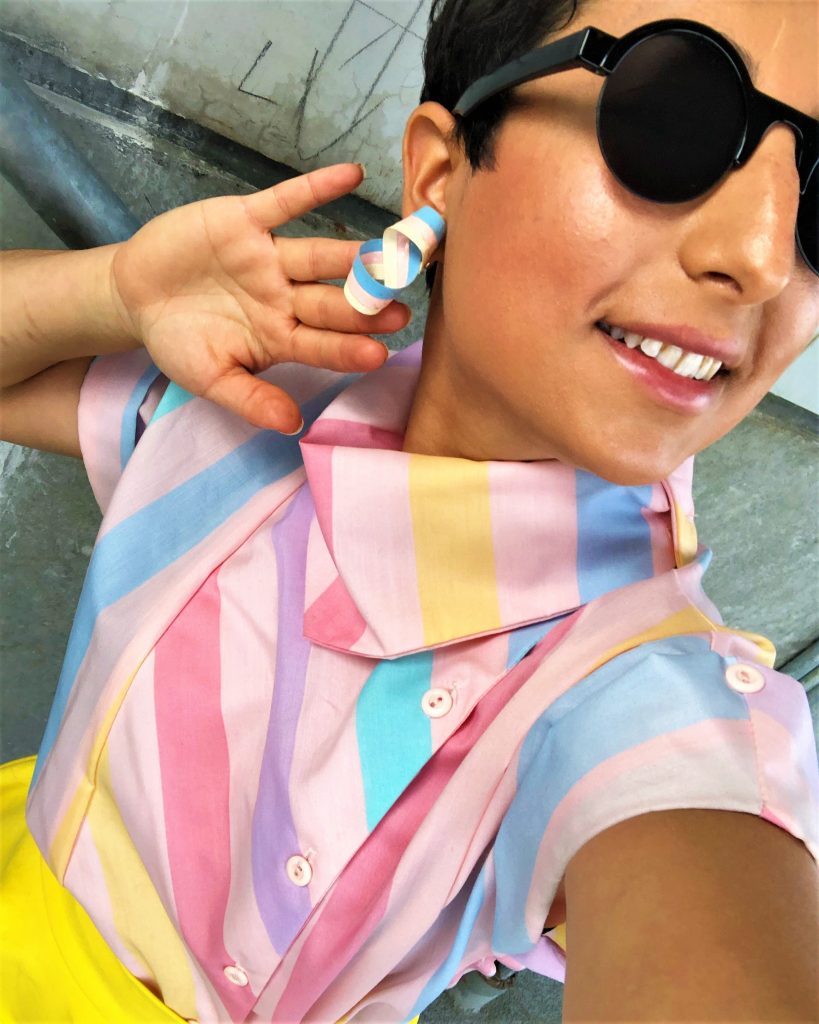 I can't wait for the remaining summer months to roll out! While I do have a wardrobe preferred color palette, I will be experimenting with more purples and blues.
What colors do you like to rock in the summer, fashionistas?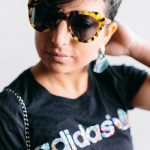 Carolyn Becker
A self-proclaimed thrifty spunky petite fashionista who works in the marketing field by day, and is an artist and musician by night. You can find her bragging about her designer Goodwill thrift finds on her Instagram: @petite_punk.