Not too long ago, I had the opportunity to tour the DC Goodwill location at South Dakota Ave NW for the first time and I was so impressed with the facility.
I've visited other Goodwill locations and I must say this was the best one yet. It was organized, their inventory was well-stocked and maintained and the staff was extremely friendly.
In addition, I was able to observe the production area where team members sort and process the incoming donations and I must say I was fascinated by the intricate systems put into place to ensure everything ran efficiently.
And since I'm a Professional Organizer, I love order and systems – so much that I found the pegboard system of organized supplies intriguing.
If you enjoy warm weather then you're probably excited like I am that finally, colder temperatures are now behind us. When I think of warmer weather, I automatically think of summer vacations. So, after touring the production area, I went on the hunt to search for essential travel items. I was very optimistic that I was going to walk away with what I exactly needed because I've seen amazing pieces other bloggers have discovered at DC Goodwill.
The first item I came across was a small pillow – I quickly snatched it up because it was exactly what I was looking for.
I love that it's functional and I can use it to support my back or my neck when traveling.
To be honest, I'm not even sure if this is the intended purpose but it doesn't matter because it works and when traveling for an extended amount of time, I prefer to be comfortable!
Net up were these stylish but comfortable striped pants.
I have a petite stature so I love that the pants flare out at the bottom but they don't swallow me up. 🙂
I like to define my style as 'comfy chic' so I like that these pants can be worn with a pair of heels or flats. They're perfect for the summer because the material is very thin which means I can stay cool during those hot summer days.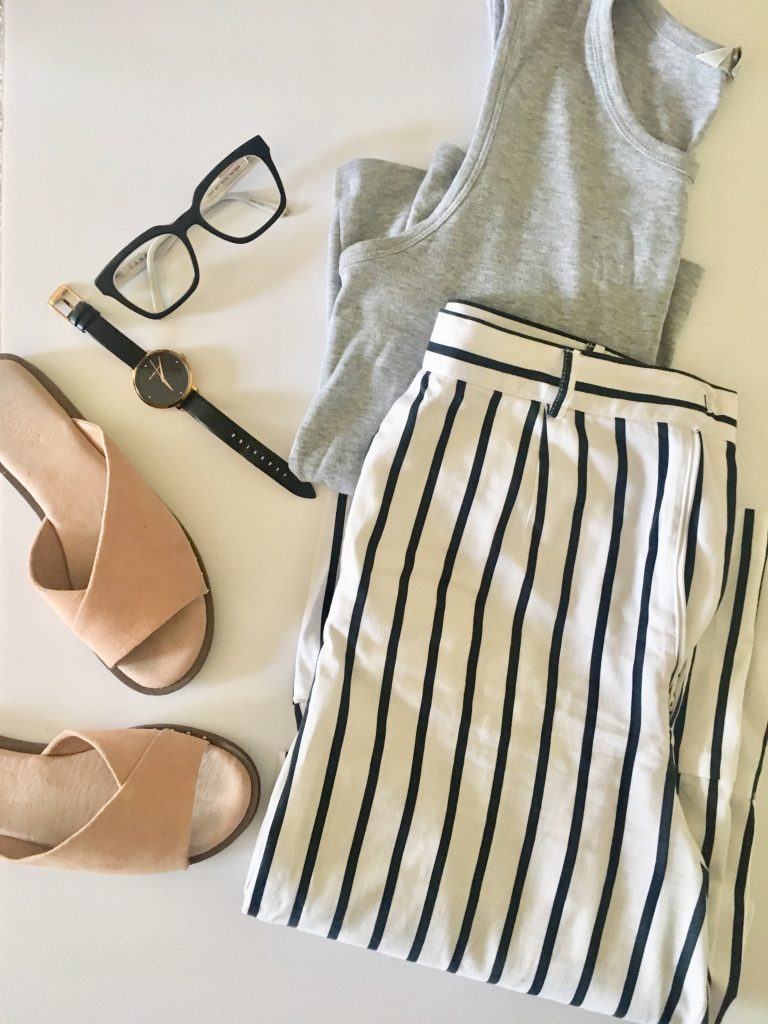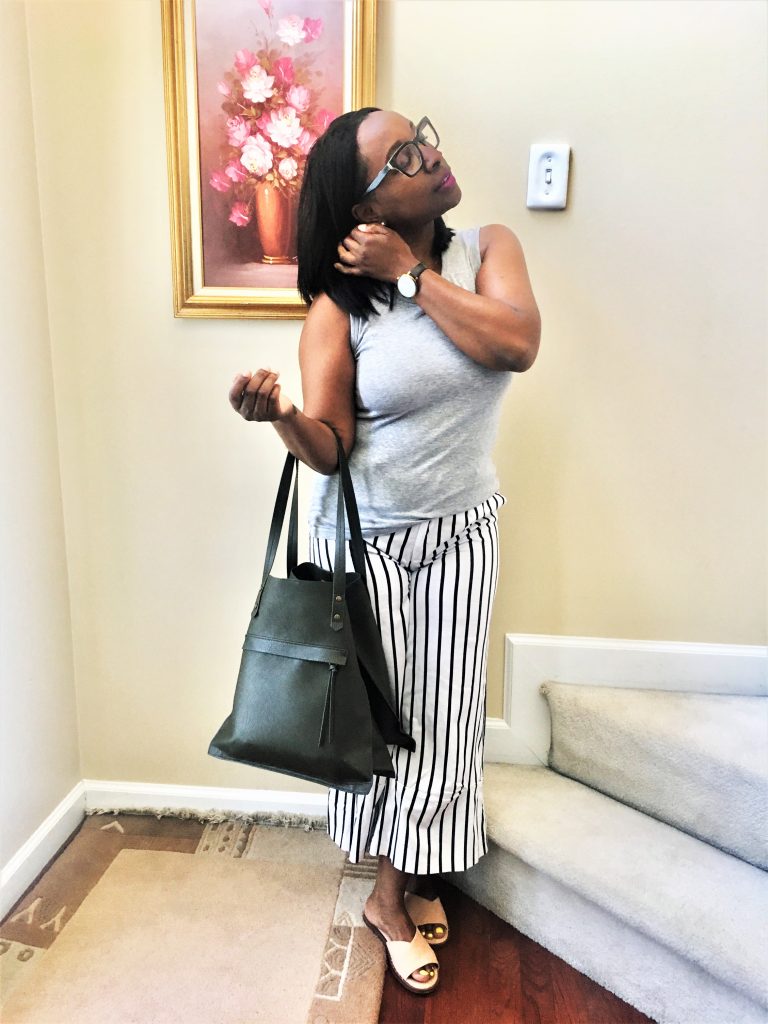 I am guilty of aimlessly scrolling on Instagram so I've made a conscious effort to increase my reading.
I use to be an avid reader, reading at least 4 books a month so I really want to get back to that. Currently, I'm reading Michele Obama's, "Becoming" and I just finished "You Are a Bada** At Making Money" by Jen Sincero. When I travel, I like to take at least one book with me on my trip to get some reading in.
I was surprised that the book section at DC Goodwill offered a variety of books ranging from religion, cookbooks, children books, biographies, travel books, fiction and nonfiction.
I came across The Secret and Aleph by Paulo Coelho who also wrote The Alchemist – which I own and decided they were coming home with me.
The cashier who checked me out couldn't believe that someone parted with The Secret; however, we must always keep in mind that once an item has served it's purpose and the message was retained that it's better to let it go instead of holding onto it.
So, I'm glad that the original owner parted ways with The Secret because I'm excited to dive into the content. I plan to read these books during my summer vacations especially when I'm laid out on the beach!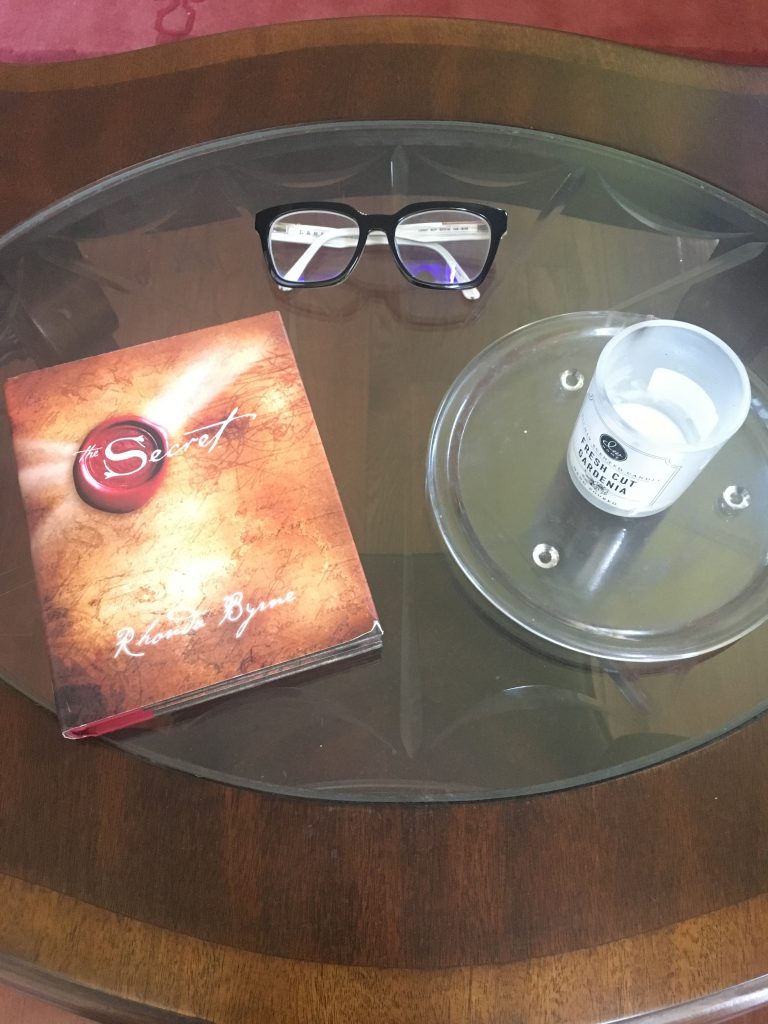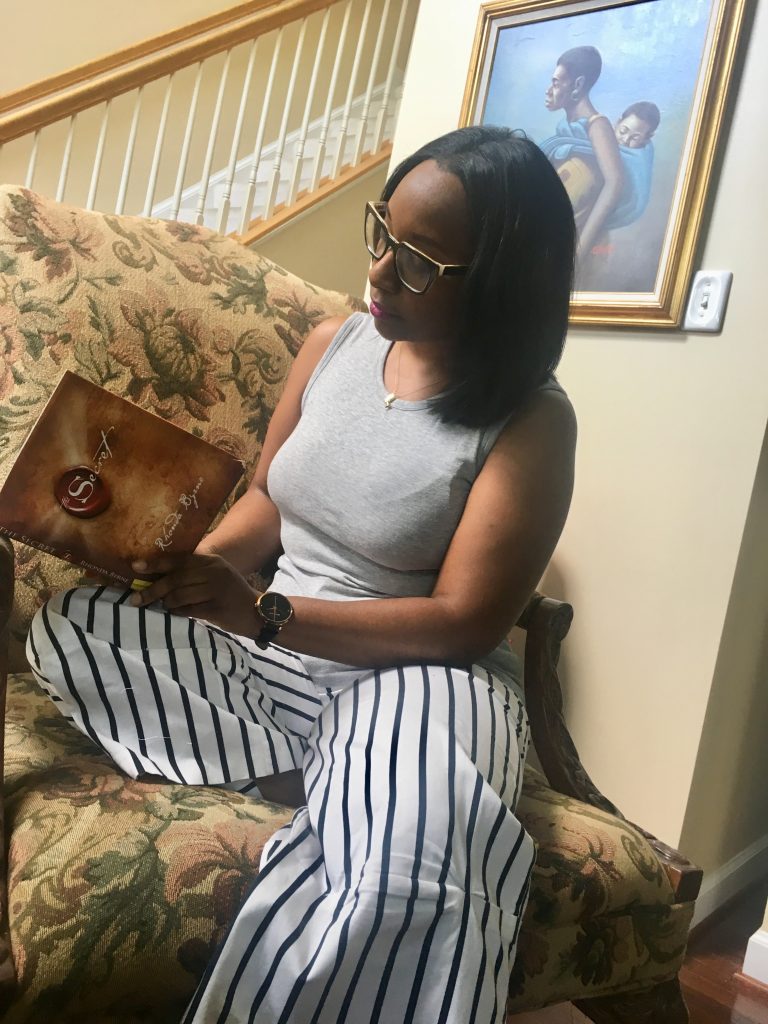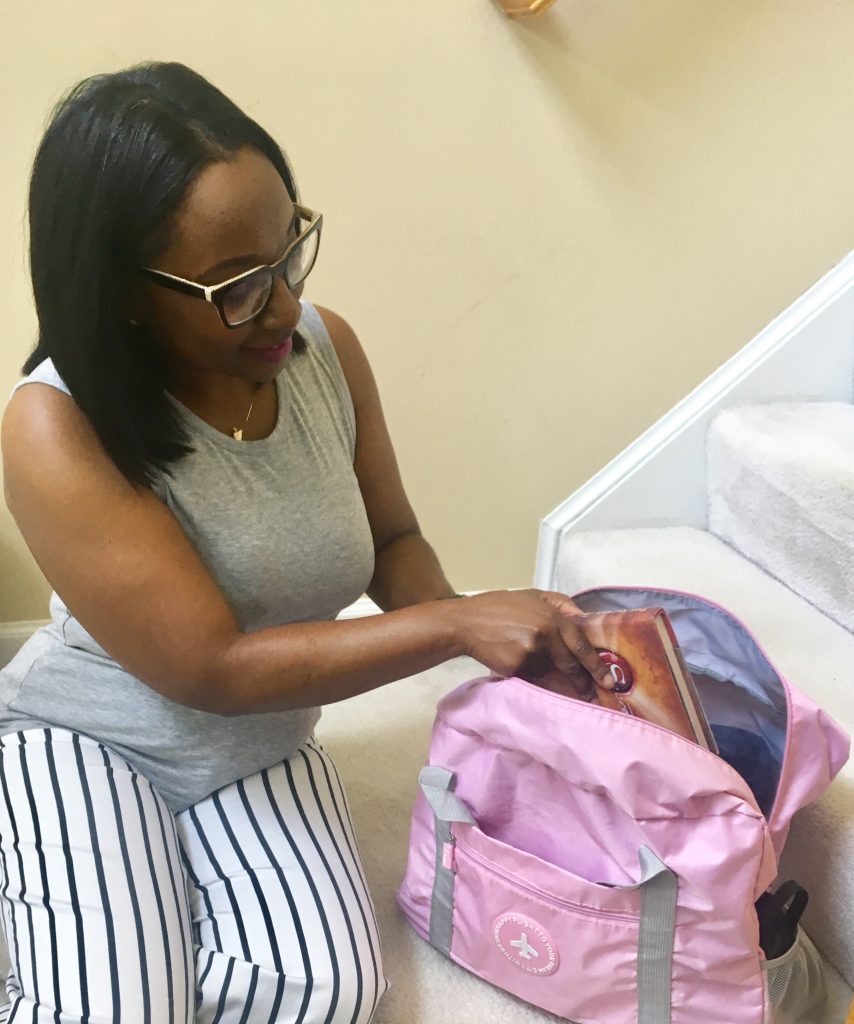 For two books, a hoodie (not pictured), travel pillow and a pair of pants, I ended up paying $18.16!
Not only am I conscious shopper, but I like to think I'm a bargain shopper as well. I was really happy that I was able to find everything I needed during one shopping haul
. I travel quite frequently and keeping things simple, comfortable and organized is very important and it also helps me with having a fun and relaxing trip.
If you have travel plans for the summer, be sure to check out what DC Goodwill has to offer because they also have a great selection of sunglasses, beach hats, bathing suit cover ups and more.
If you already have traveling plans – then where are you headed? I may want to add it to my travel list 🙂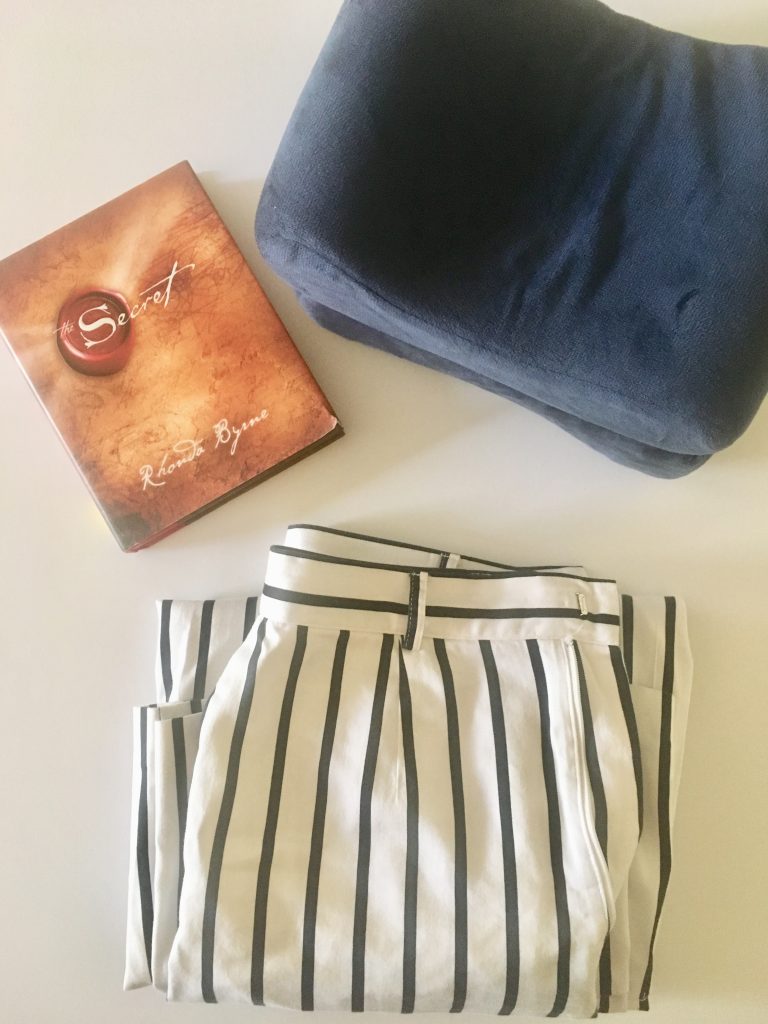 Have a happy and safe summer!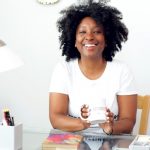 Jakia
Jakia is the CEO and Founder of SoleOrganizer, LLC. She is a Lifestyle and Organizing Enthusiast who encourages individuals to get organized by incorporating cost-effective and time-saving tips for those who aspire to get organized. Jakia works one-on-one with clients to assess their problem area and then creates an organized and functional space. She loves to travel and is always dreaming of ways to get to the beach. Most importantly, Jakia believes that being organized is a lifestyle and a not a chore! Visit her website www.soleorganizer.com for organizing tips and inspiration.