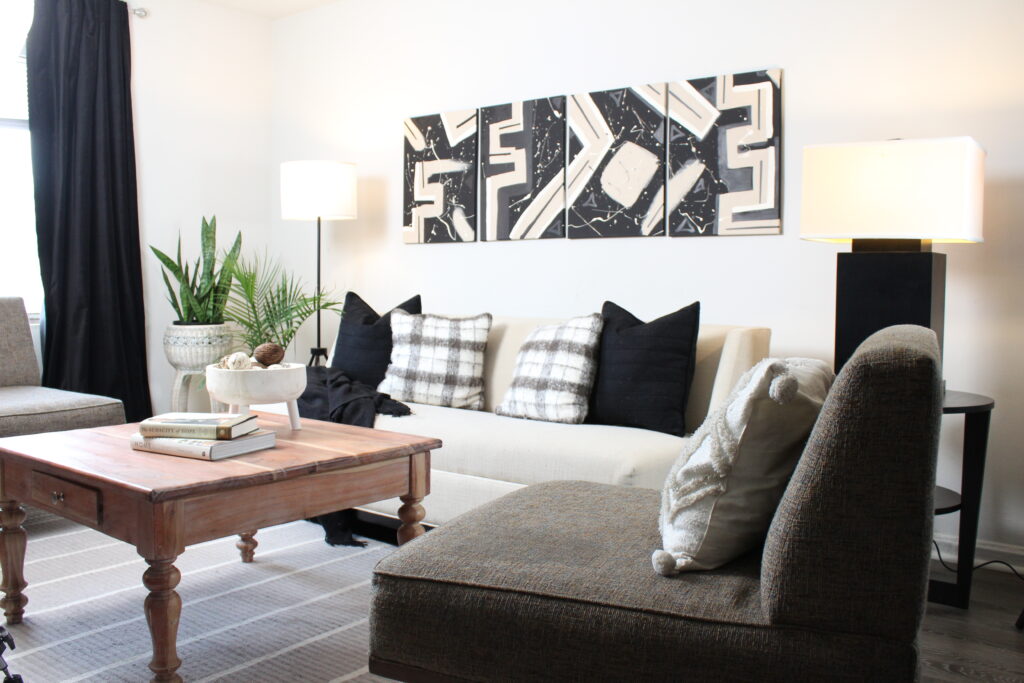 Hi guys! Today, I want to share with you a special story about a recent design project I did for a nonprofit organization that is dear to my heart. The Oasis Alliance was founded by my design colleague turned friend Danielle Woodhouse Johnson. The Oasis Alliance focus is creating healing spaces and transforming the homes of trauma victims through the power of interior design. About 4 years ago, Danielle reached out to me and shared an incredible idea that she had and knew I would be down for the cause since we are kindred spirits. Fast forward to today, I am now the CDO (Chief Design Officer) for the organization and we have since transformed 70+ spaces and helped many families through the mission. So you may ask, what does this non profit have to do with this month's blog?! Well, it just so happens that May is Mental Health Awareness Month which is why I needed to share this story with you. Each year millions of Americans face the reality of living with a mental illness. Whether it was caused by childhood trauma, past life events, depression or anxiety it is very real. The Oasis Alliance believes that when we live in personalized spaces that affirm our humanity, we feel important. A major first step in moving past trauma and loss.
Our latest project was a very special one to me and The OA team. For this recent project, we transformed the apartment of a young mother of 3 children who came from the foster care system. This was their first real home so it was extremely important to give her and her family what they needed and also what they wanted from their space. Danielle and I knew we wanted to create a safe haven for her and her children.
Stay tuned at the end of this blog post, I'll share a short video of her mission, our mission, the beautiful home we created for our client and her family below.
Now, let's get into the Goodwill finds!! Since we are a non-profit, we rely solely on monetary and furniture/home good donations. Our first step is to set a budget for the project. Then the fun part begins, Shopping time!! Every single project starts with us shopping through our storage unit first. Once we look through our inventory we always go thrifting next to personalize our clients' spaces. Thrifting is a great shopping source for us because it helps us maximize our buck plus we always get excited about the thrill of the hunt and the beautiful treasures we'll come across. Luckily for this project, the Goodwill fairy was with us because we found a ton of our main statement pieces at the stores we shopped at.
Let's start in the Mom's room. You'll know why I decided to start here once you watch the video below! Here is the before and after.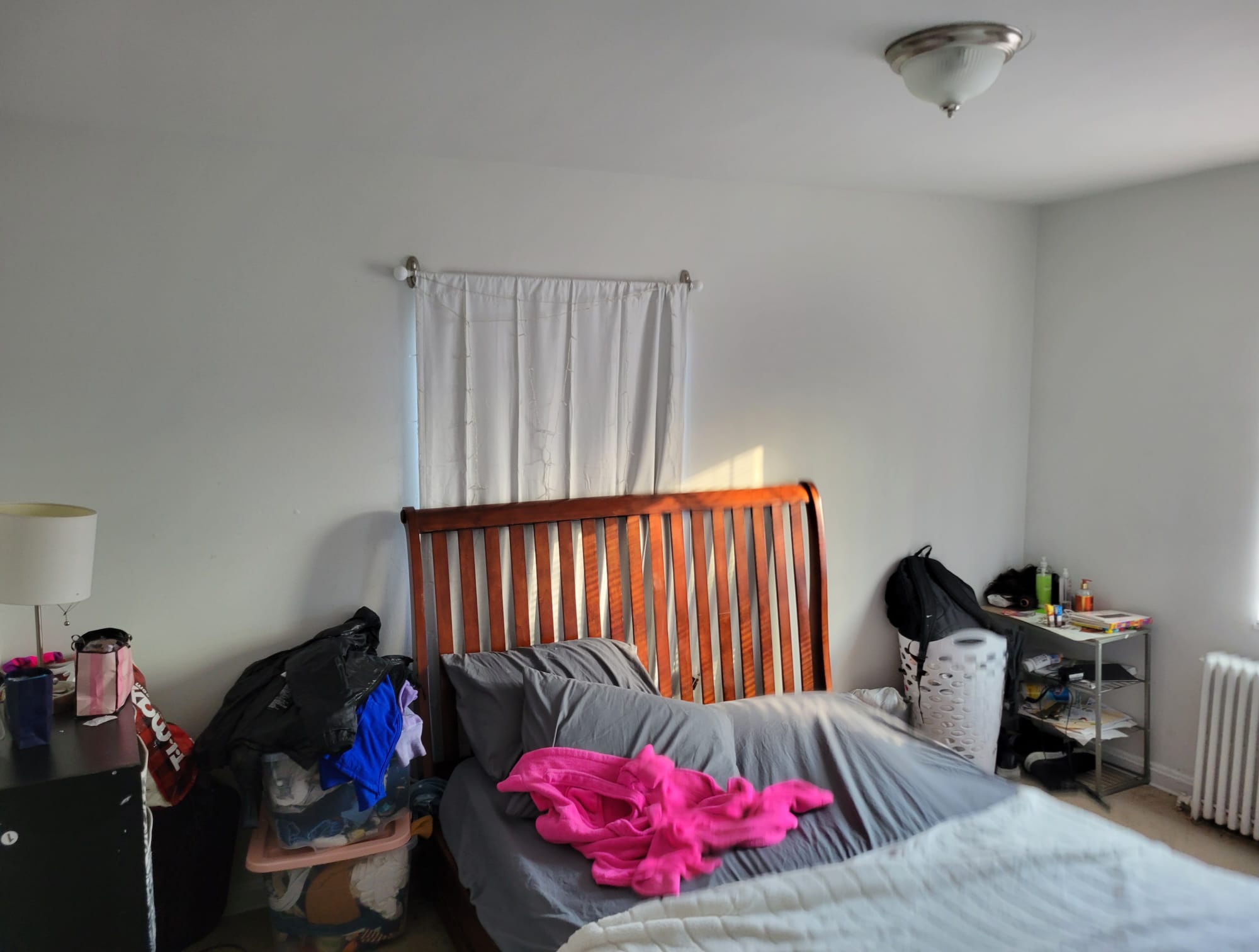 The first store I checked out was the Woodbridge Goodwill, 2950 Dale Blvd. Dale City, VA 22193. Here were my finds that day!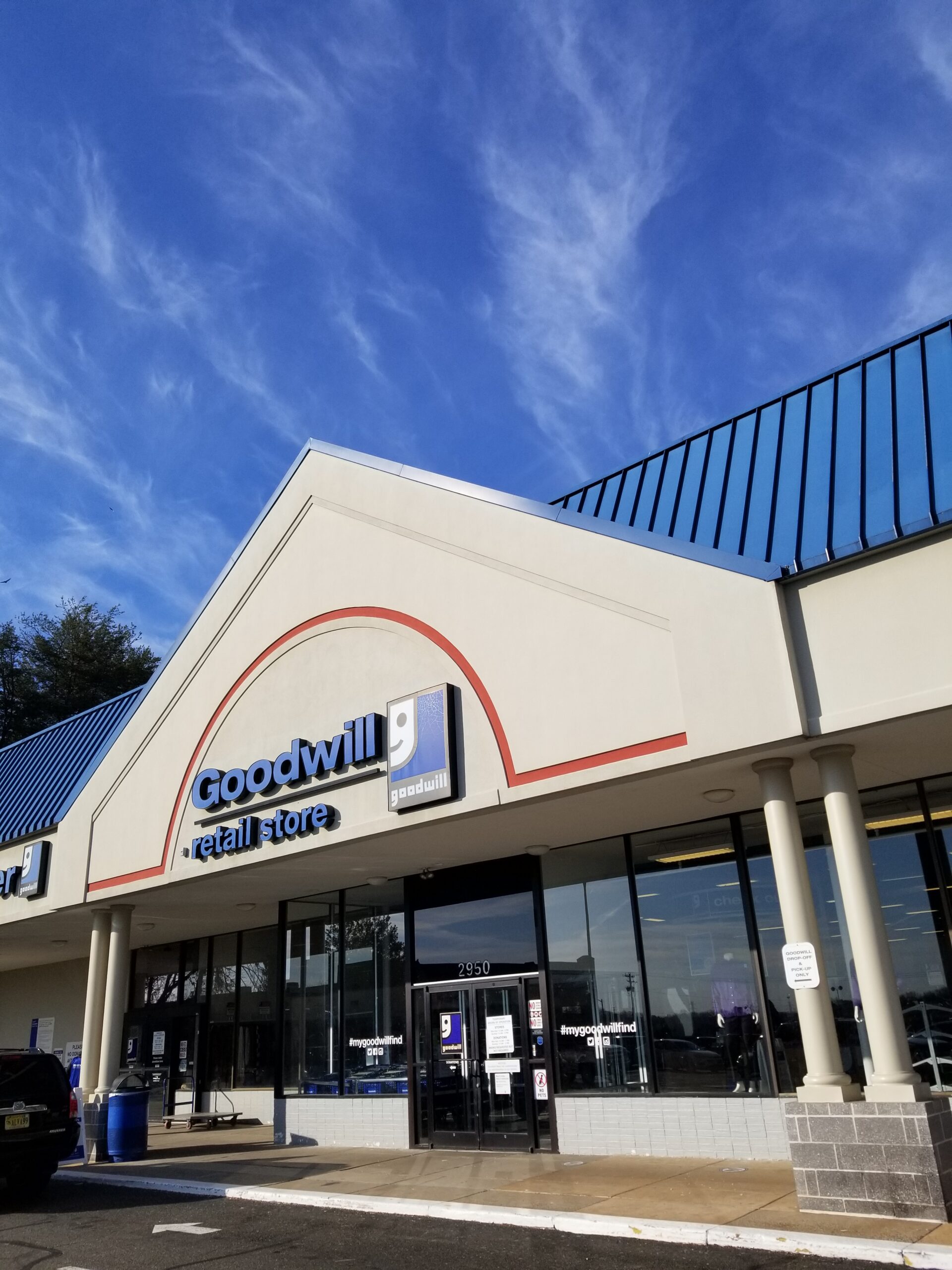 The first thing that grabbed my attention was this cool shaped mirror. It was $14.99. Bonus factor, it is metallic gold and the client loves this element and wanted it in her home.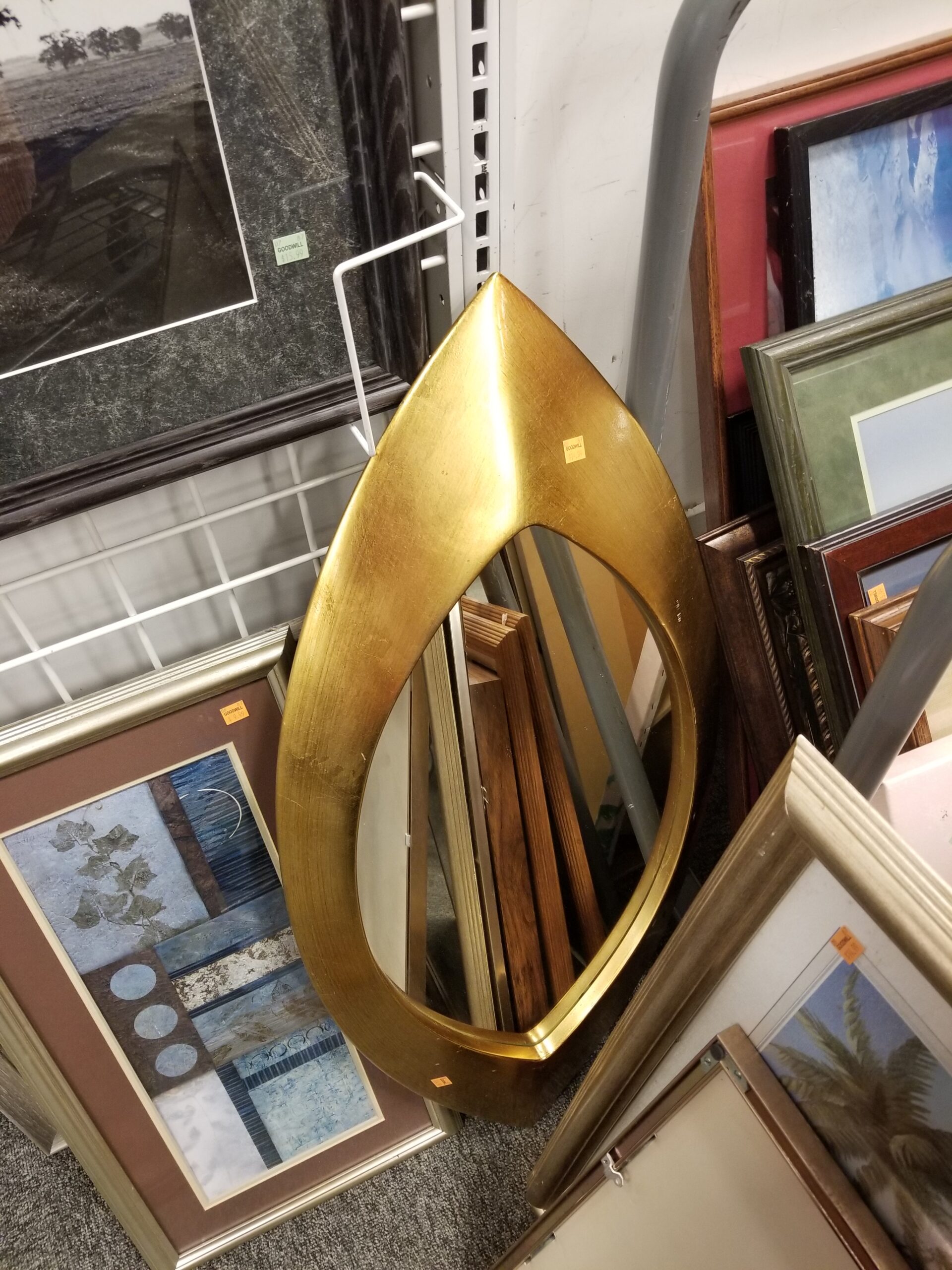 Next, I found these designer modern shaped flower bud vases. I got 2 of them for only $2.99 each. I used one on her nightstand and one on the bathroom shelf.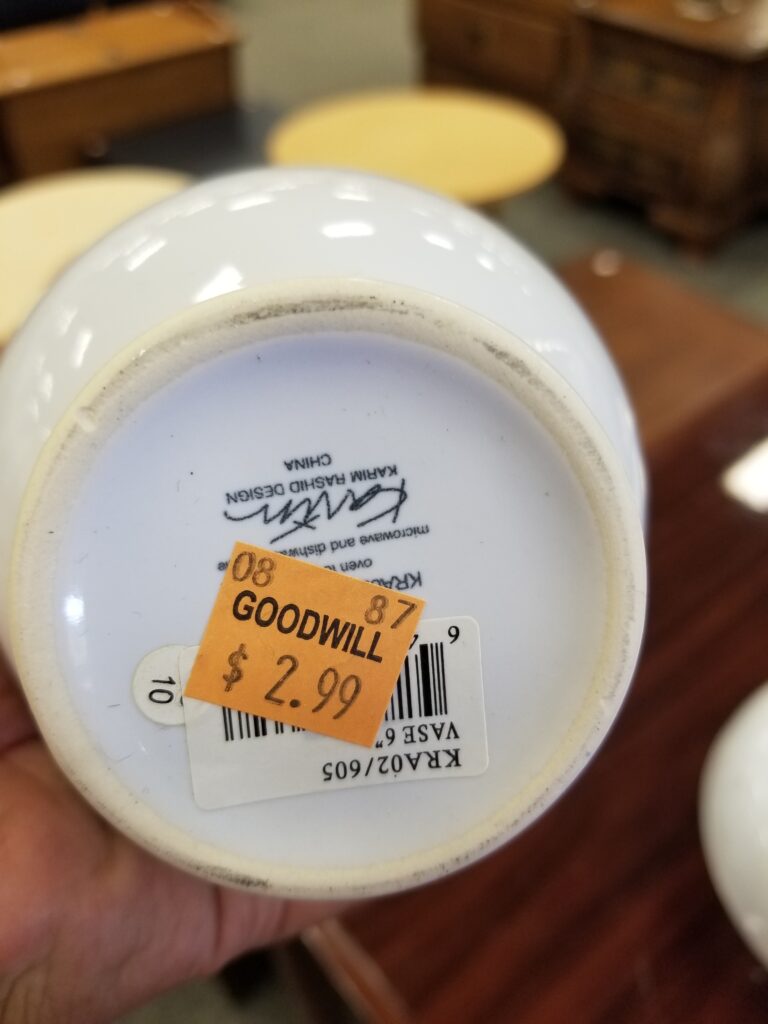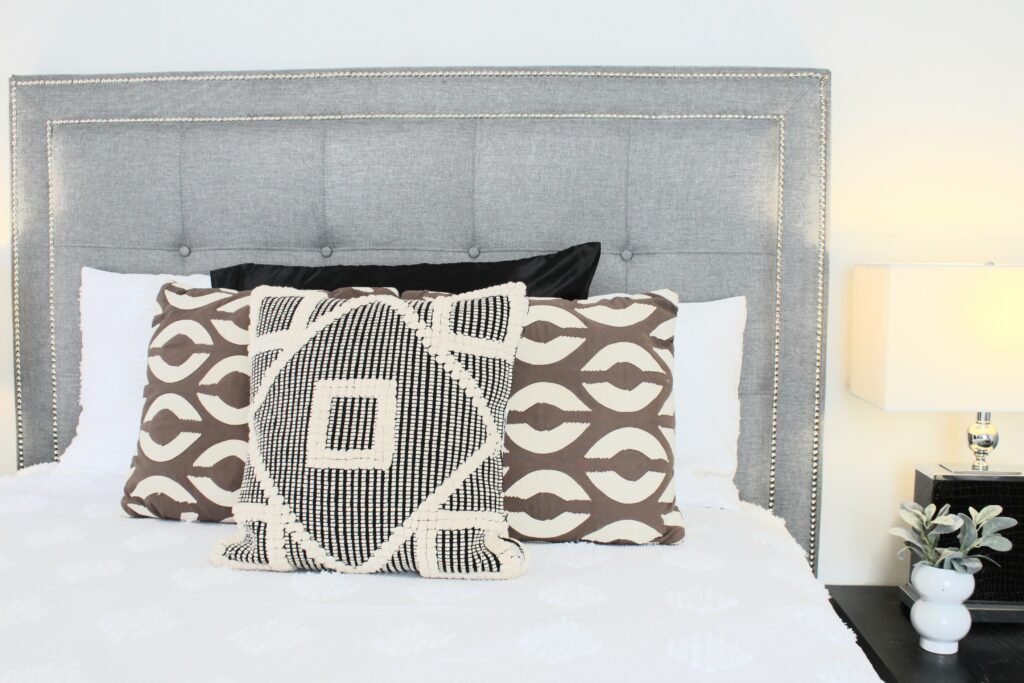 She needed organization for her shoes and purses because the bedroom closet is small and I found her an ikea shoe rack for $10.99 goodwill price. Retailing at $69.99 at Ikea!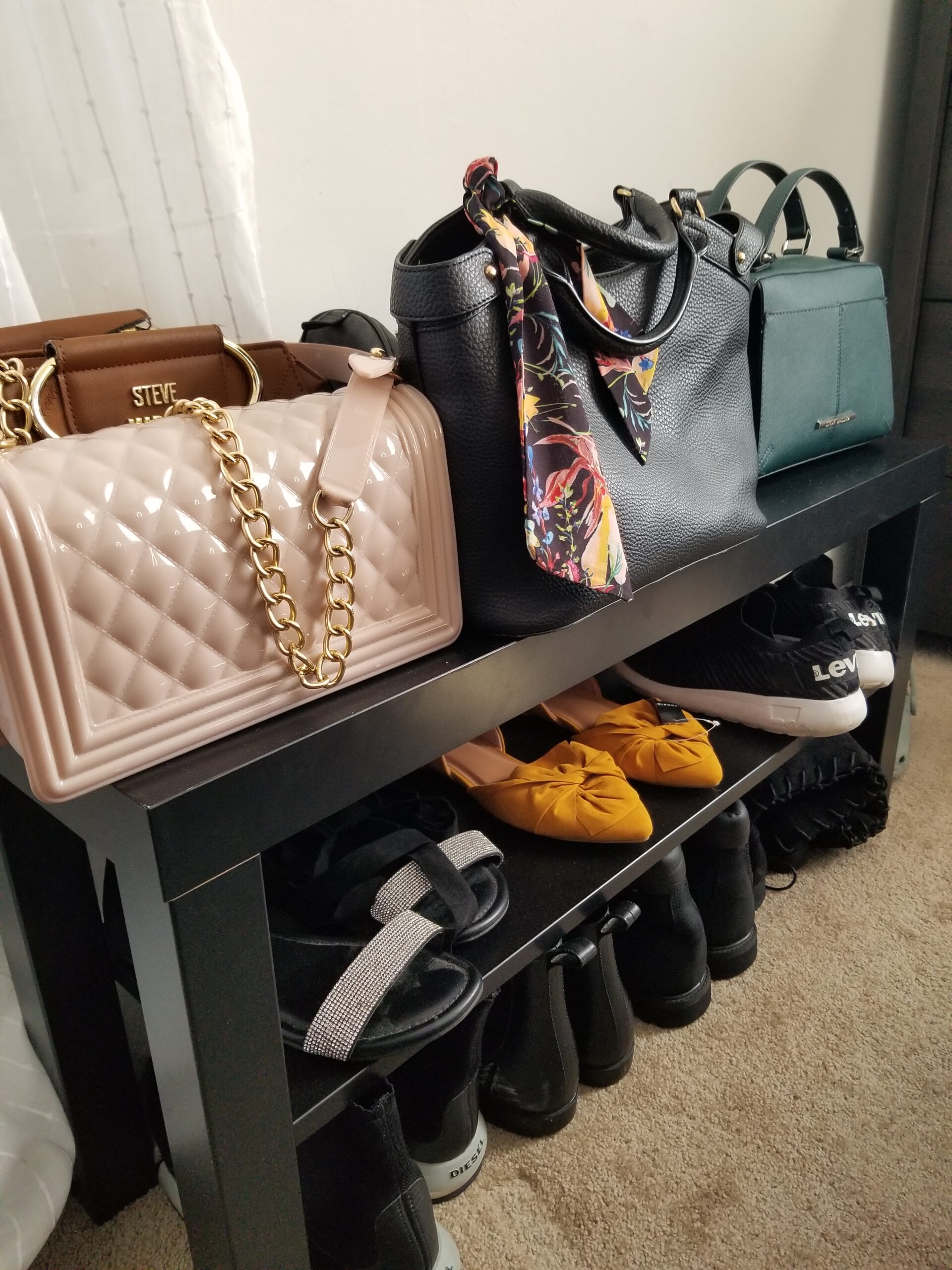 I found her bedroom lamps at the Glebe Rd location, 10 S Glebe Rd. Arlington VA 22204 for $14.99 each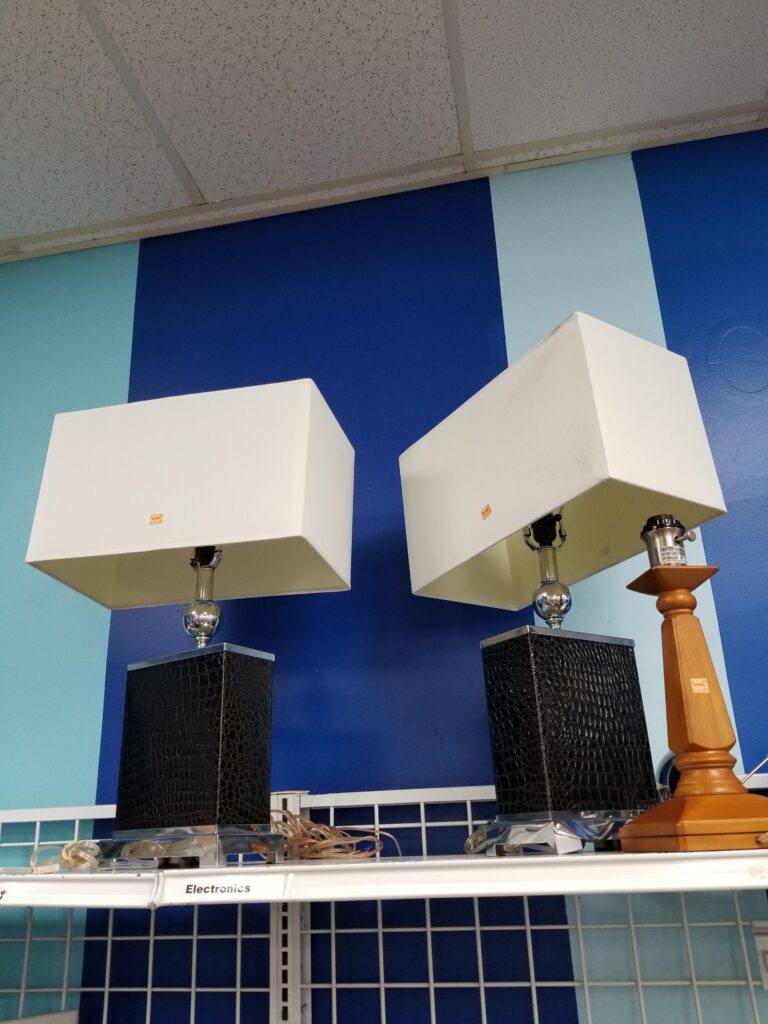 Next we go over to the kids room.
This is a 2 bedroom apartment which means all 3 kids have to share a room. Danielle came up with the genius idea to get a trundle bed for the 2 youngest of the 3. The teenager got her own bed. The client's son will always hold a special place in my heart. There's something about the little guy, he is full of wonder and character at such a young age. Kept us laughing the whole time! One of the pieces that Q loved was a gaming chair I found for him for only $9.99 as well as a Spalding basketball for only $4.99. He shared with us that it is his favorite sport!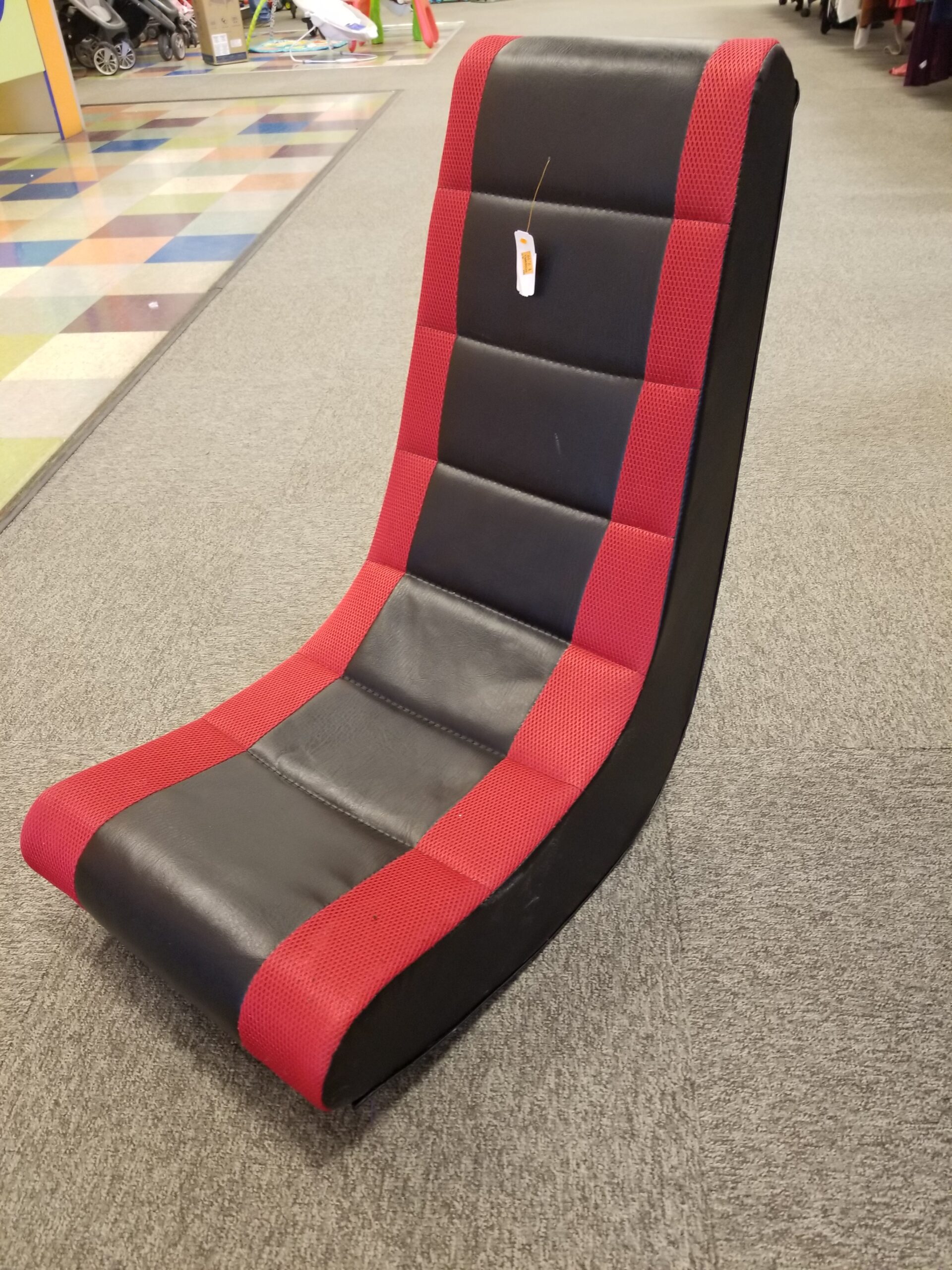 The map art piece we used in the kids room was found at the Glebe Rd location for $14.99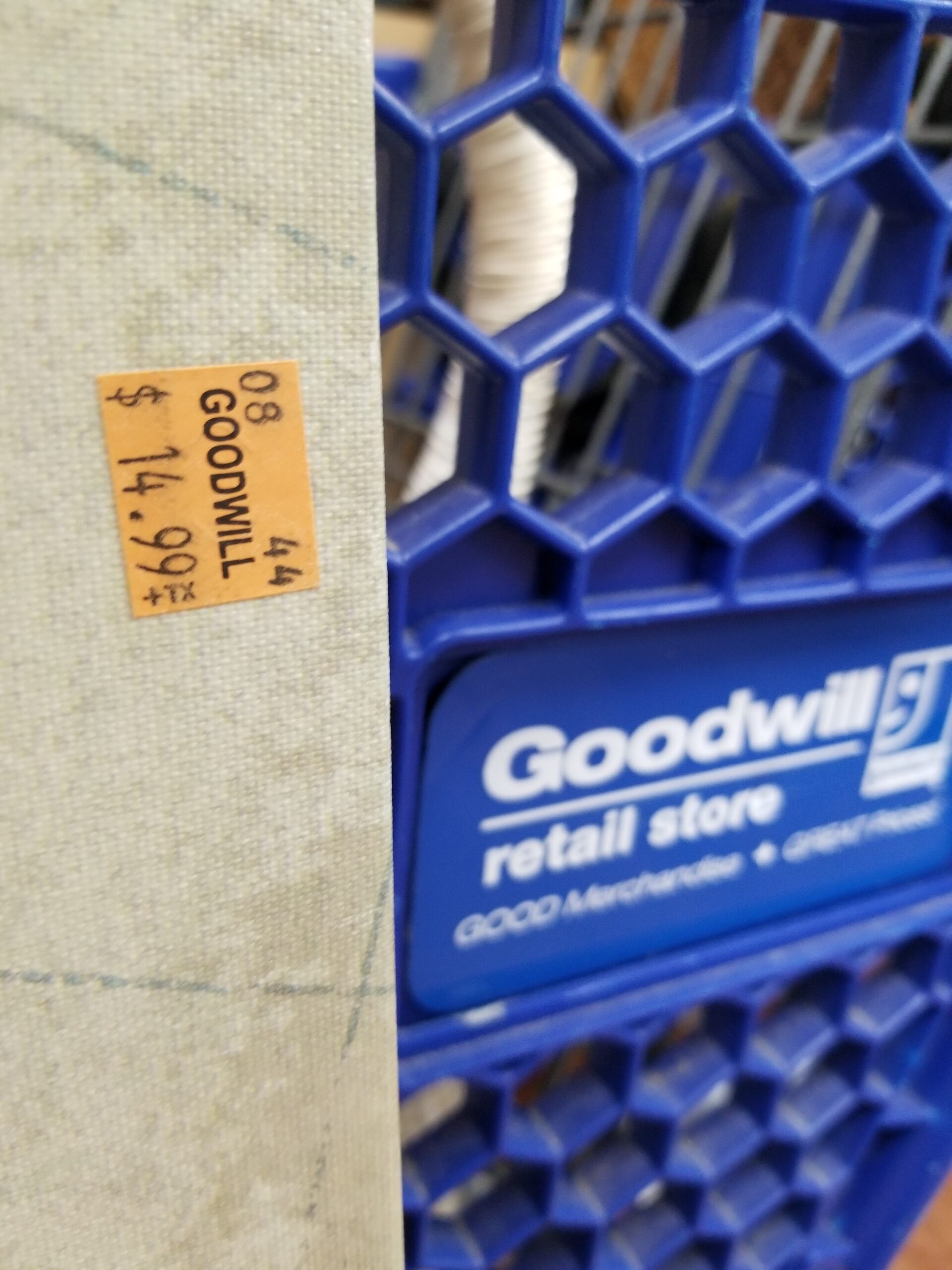 Let's go to the living room next!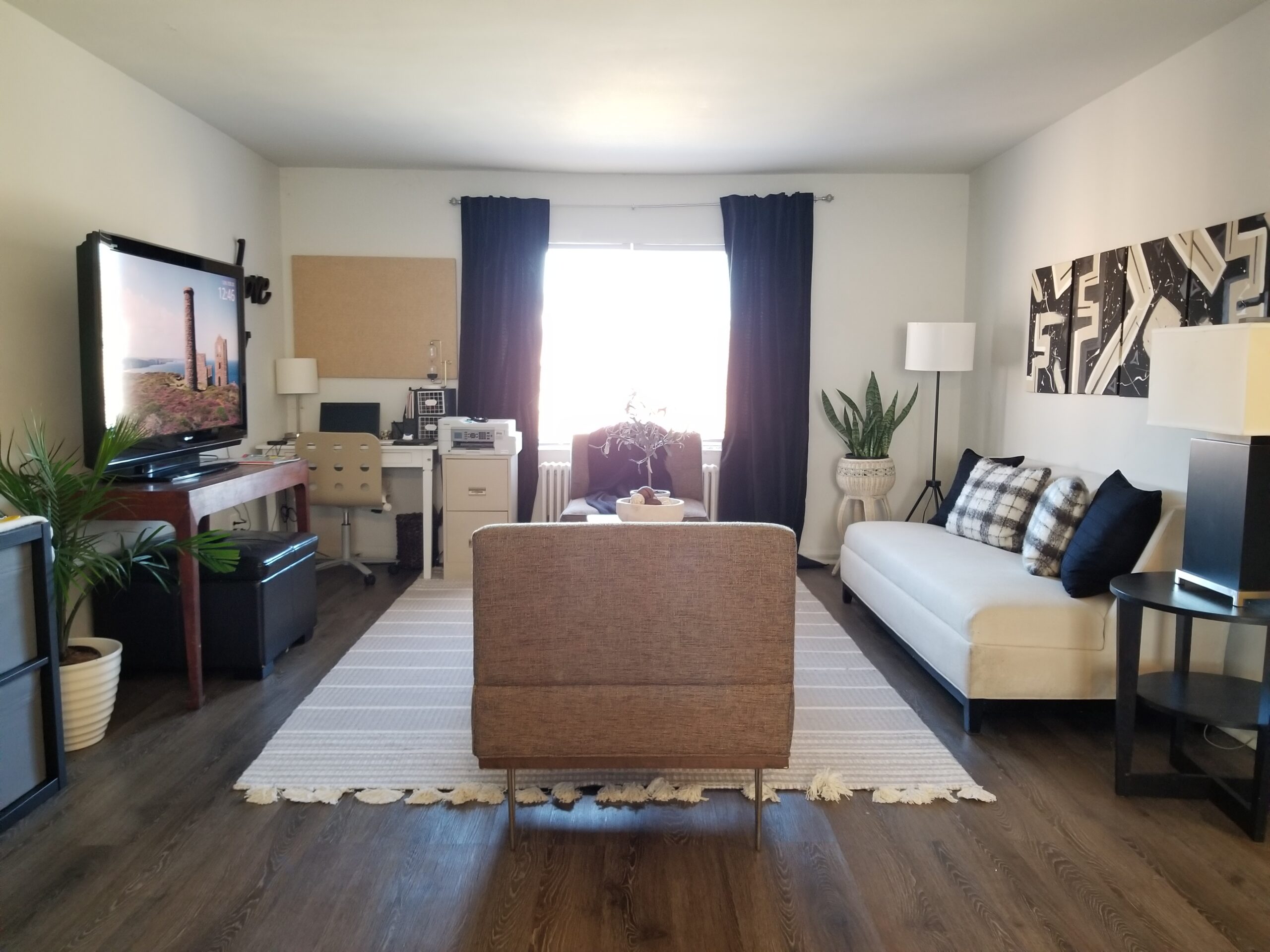 The client shared with me that she loves modern farmhouse style and is obsessed with black and white. This was the main theme for this space. We were also asked to create an office space for when she needs to work from home. We made it all happen in the same room! I found the filing cabinet and the letter art at the Woodbridge location.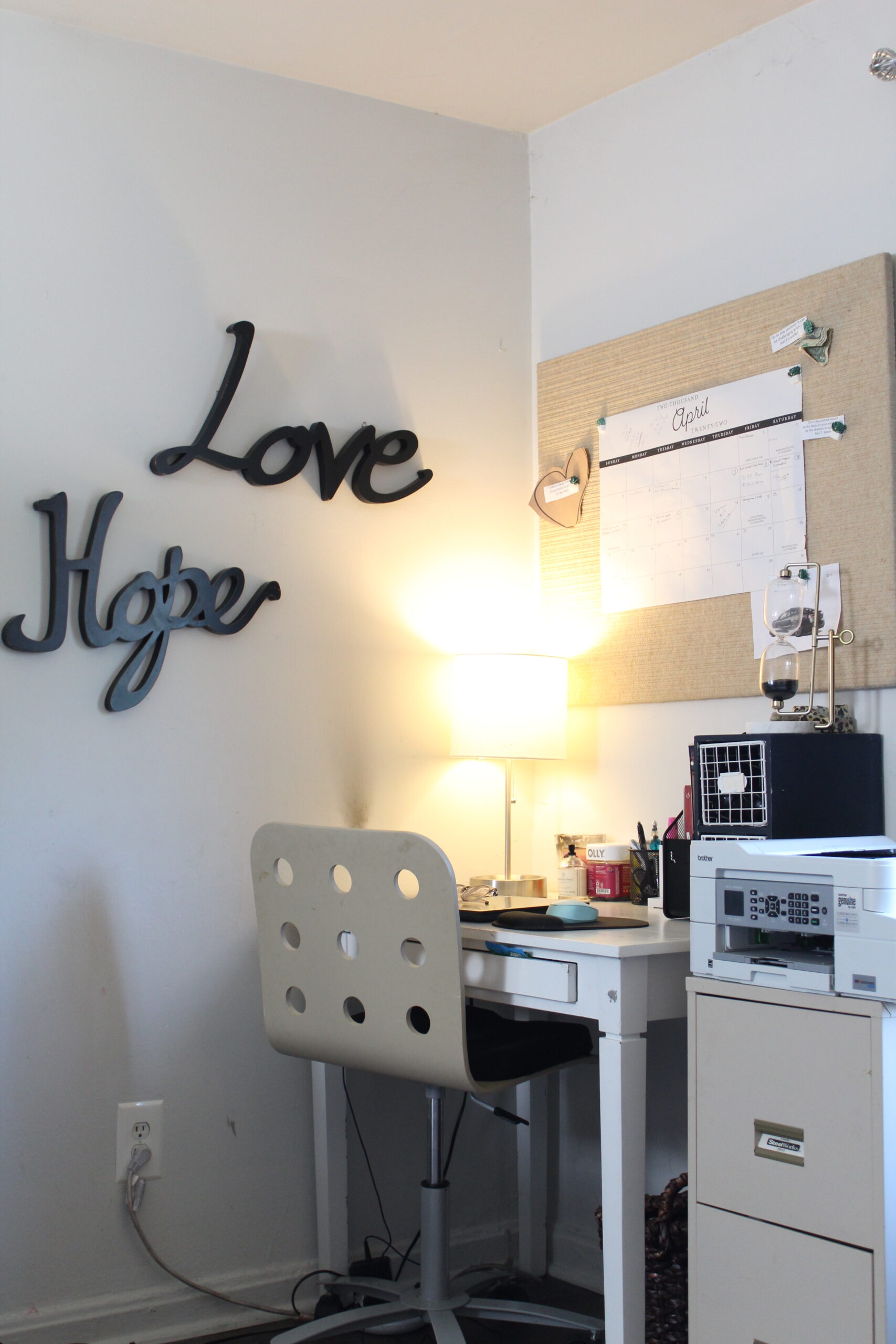 One of the other items we found at the Glebe Rd location (10 S Glebe Rd. Arlington VA) was this incredible oversized lamp for $14.99. One tip is to always make sure you plug up your lamps and check all electronics before you check out, just to be safe.
 Daniel found this cool vintage wicker plant stand for $9.99. It was the cutest thing ever and looked so good next to the sofa and black velvet curtains.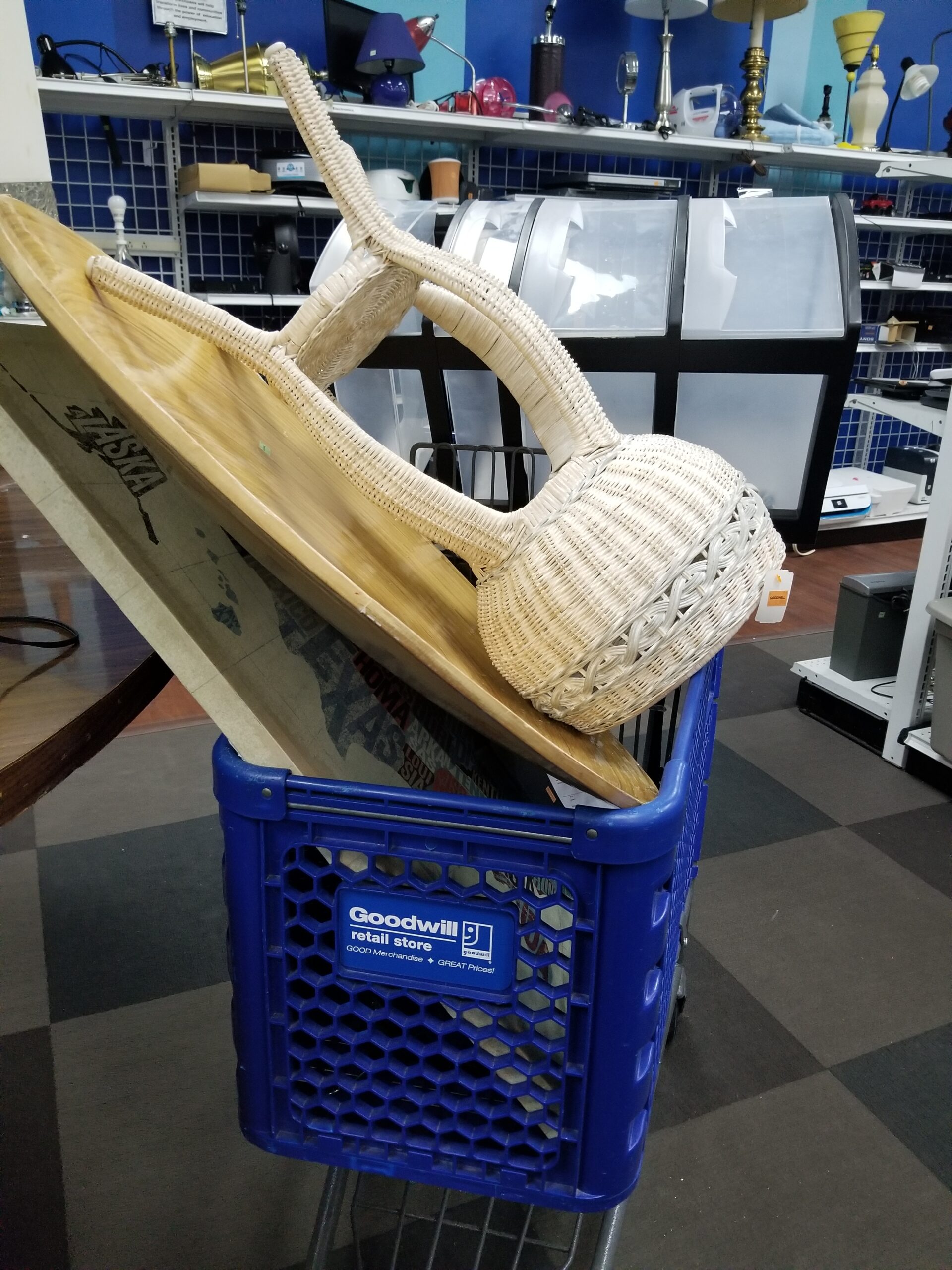 Also in the living room. Love grows here art for $.99 and a Le Jardin Olive plant from target for $9.99 – Falls Church location. See below!
At the Glebe location we also found a bamboo saucer art piece for $6.99 and a woven storage ottoman for $9.99 that we used in the dining room.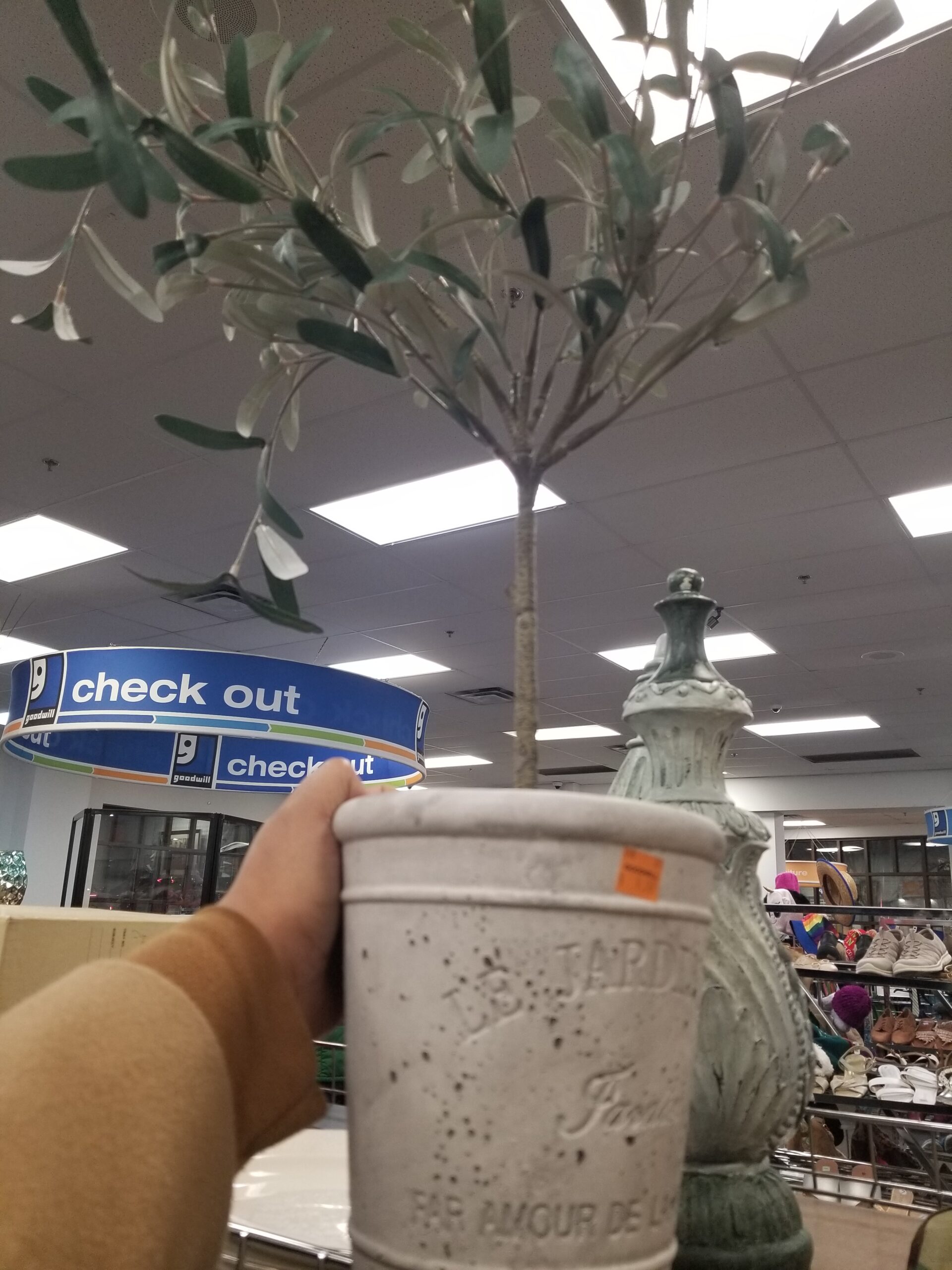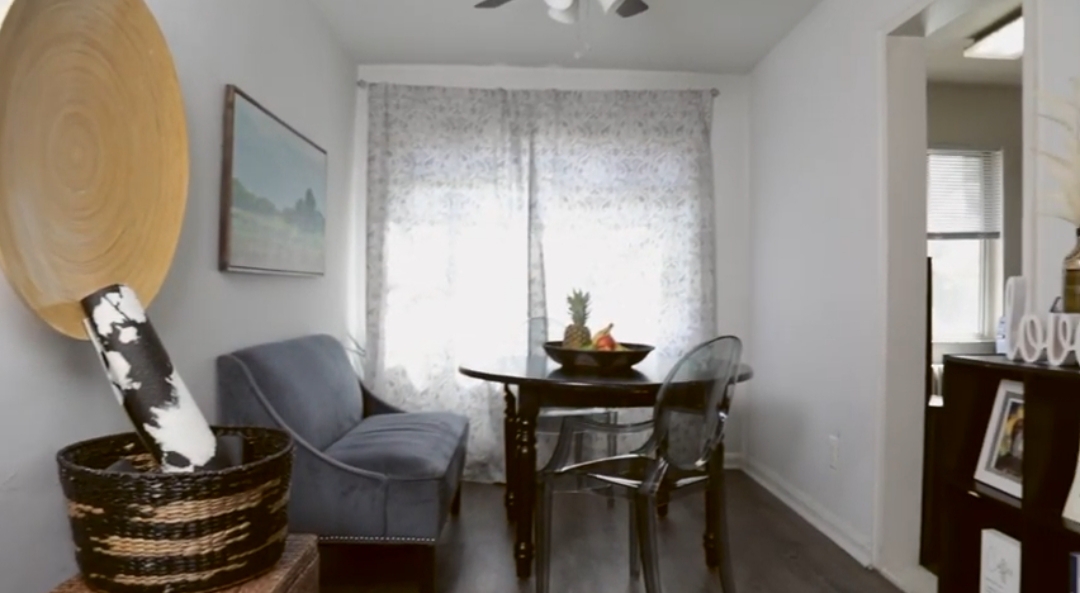 Next we visited the Falls Church location (2936 Annandale Rd, Falls Church, VA 22042).
And I found a lot of the smaller décor items that tie the whole design together.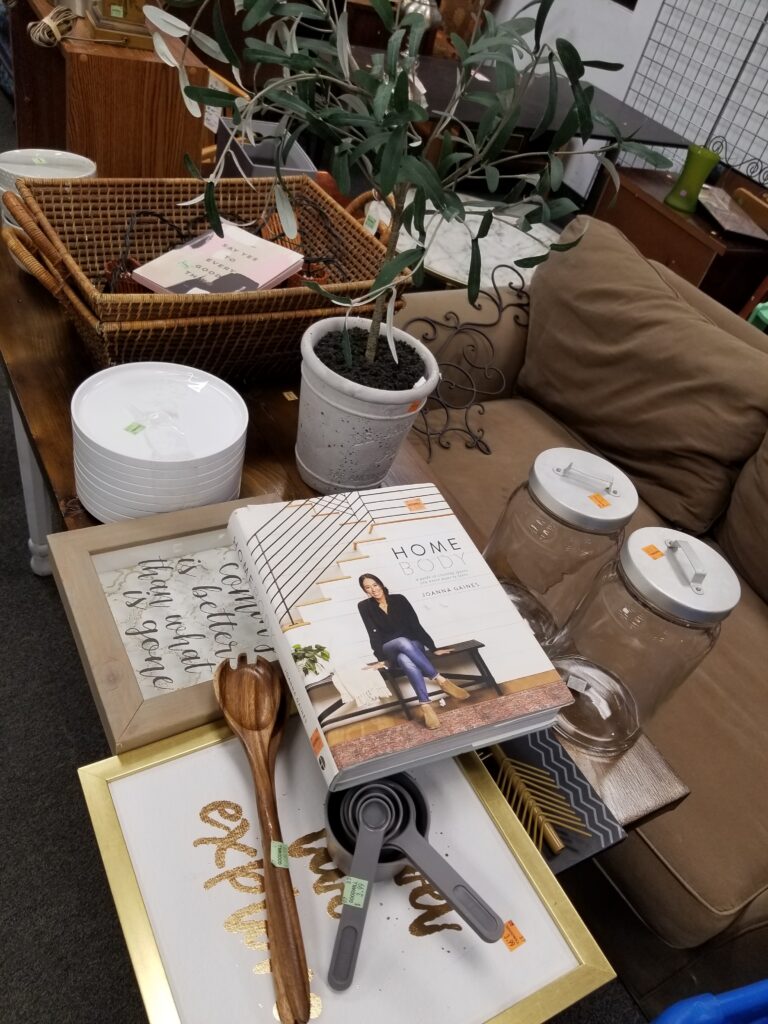 I've shared with you that I love checking out the book section at Goodwill for great coffee table books and man, did I get lucky! I found a brand new copy of Joanna Gaines book "Home Body". For those of you who have no clue who she is, she is the queen of farmhouse style design and that's what this book is all about! I also found a cool President Barack Obama book for only $1.99 each.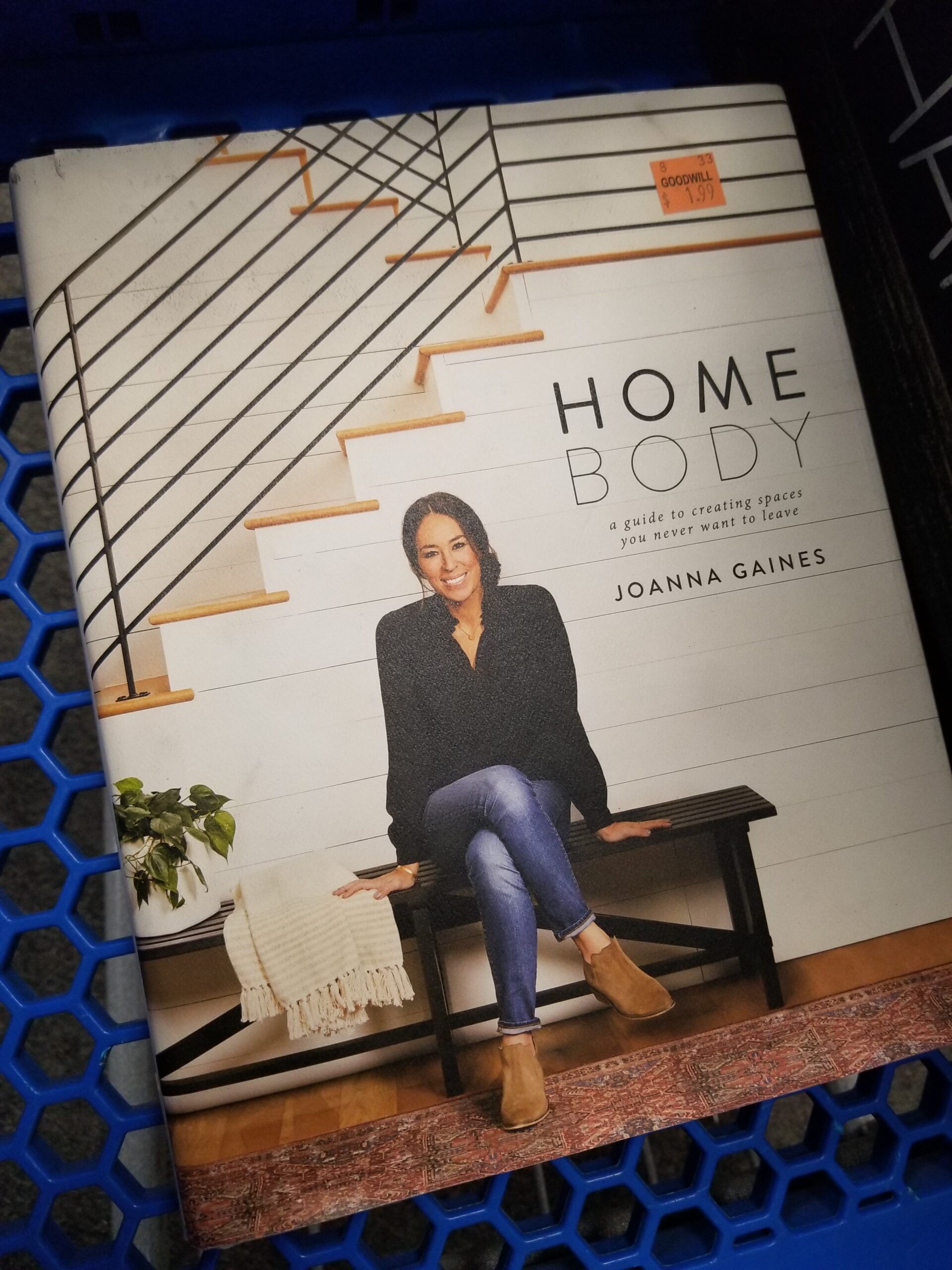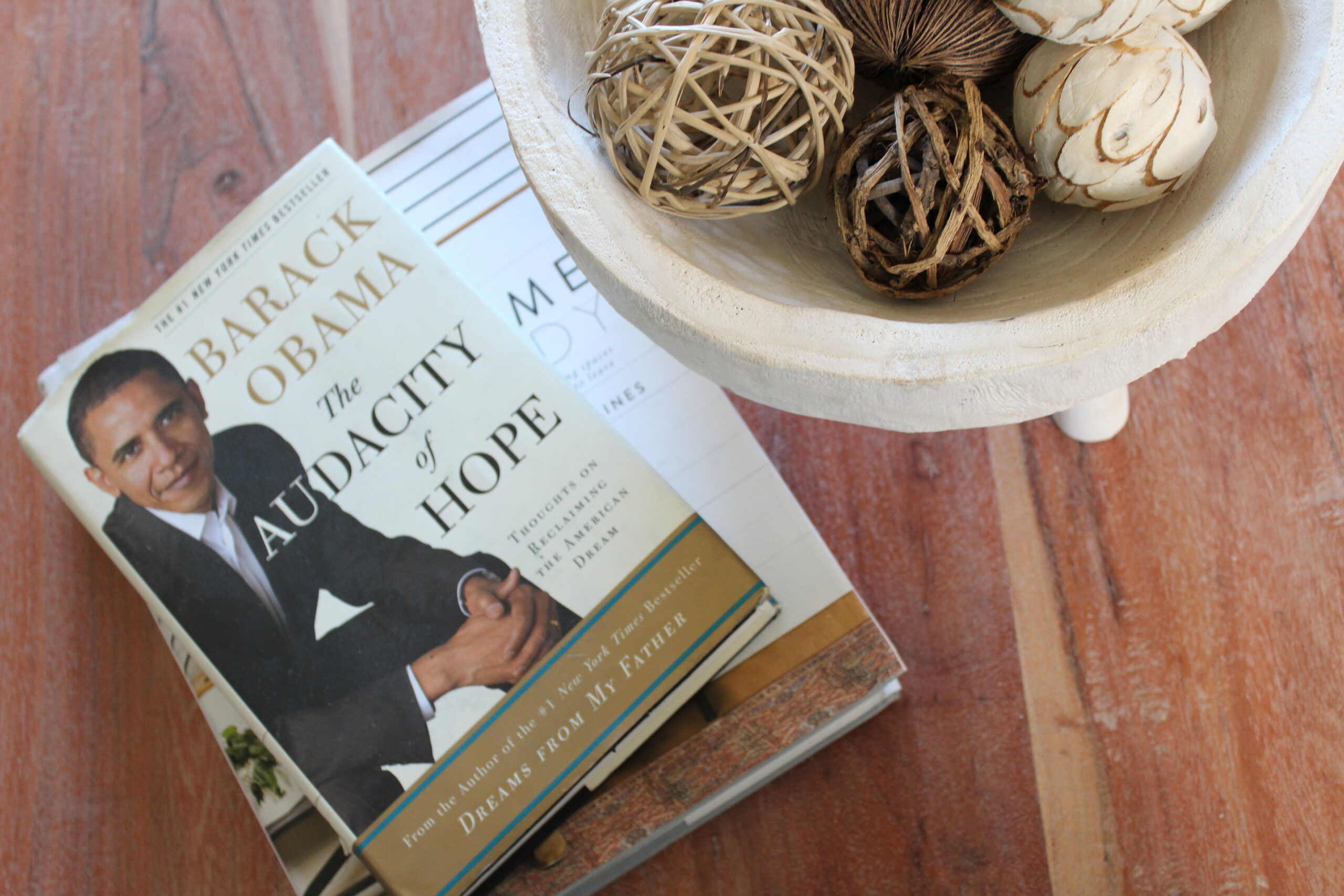 Last but not least – the bathroom. 
I found a set of wicker baskets at $5.99 each for storage so we used it on the bathroom shelf to store and hide all the beauty products and toilet paper. Did you peep the second bud vase?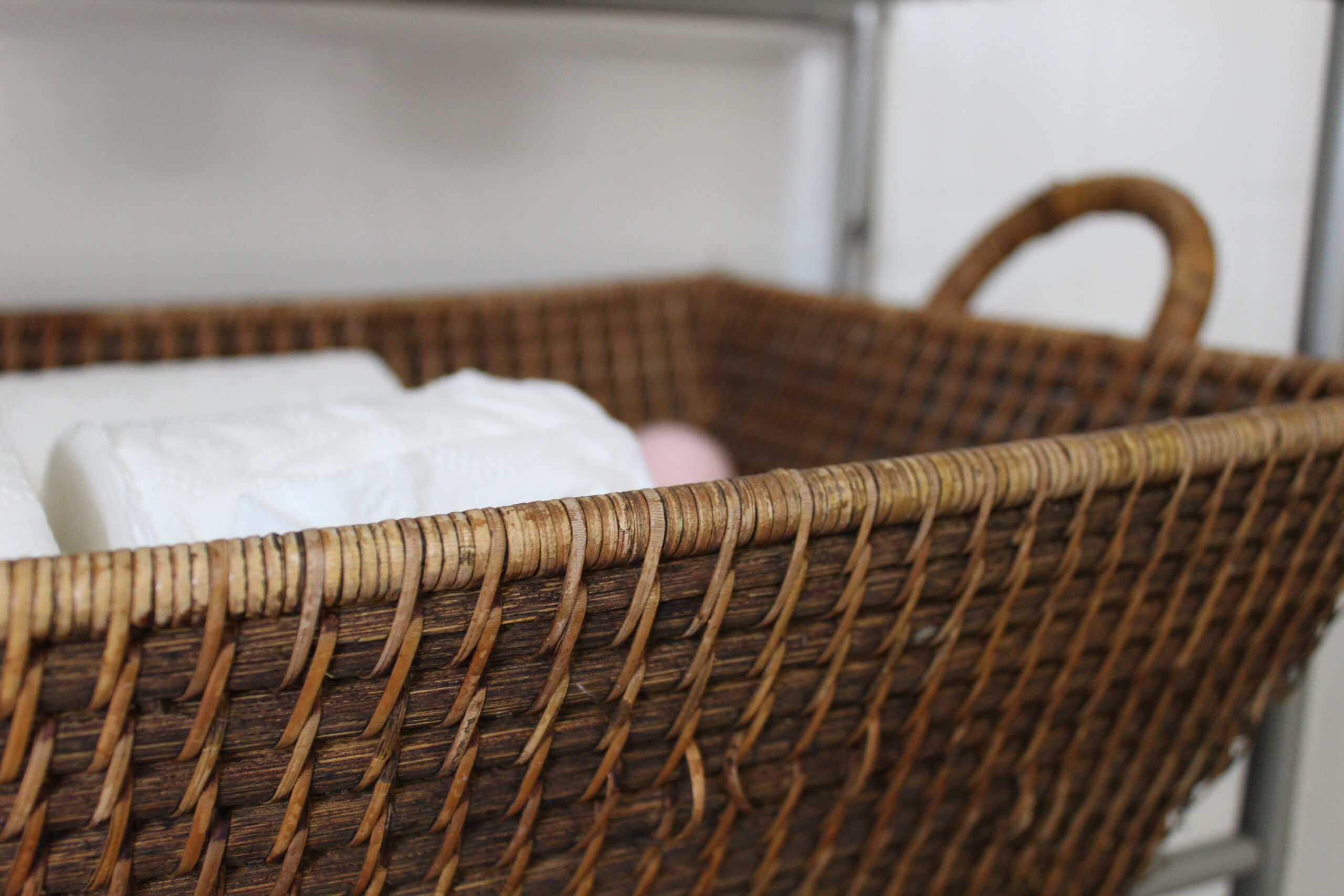 We have made it to the end! Check out her story and witness for yourself the healing power of Interior Design, Siera's Story-The Oasis Alliance
I advise you to grab some tissue paper for this because it moves me every single time!! Also, try to spot out all the Goodwill finds I've shared with you while watching the video. I hope you've enjoyed this special story and my home decor thrift finds. If you feel moved by this story, share our organization with people you know!
Visit our website today to see how you can help with this important mission.
Until next time my thrifty home decor enthusiasts!
Love&Design,
Cat Guerra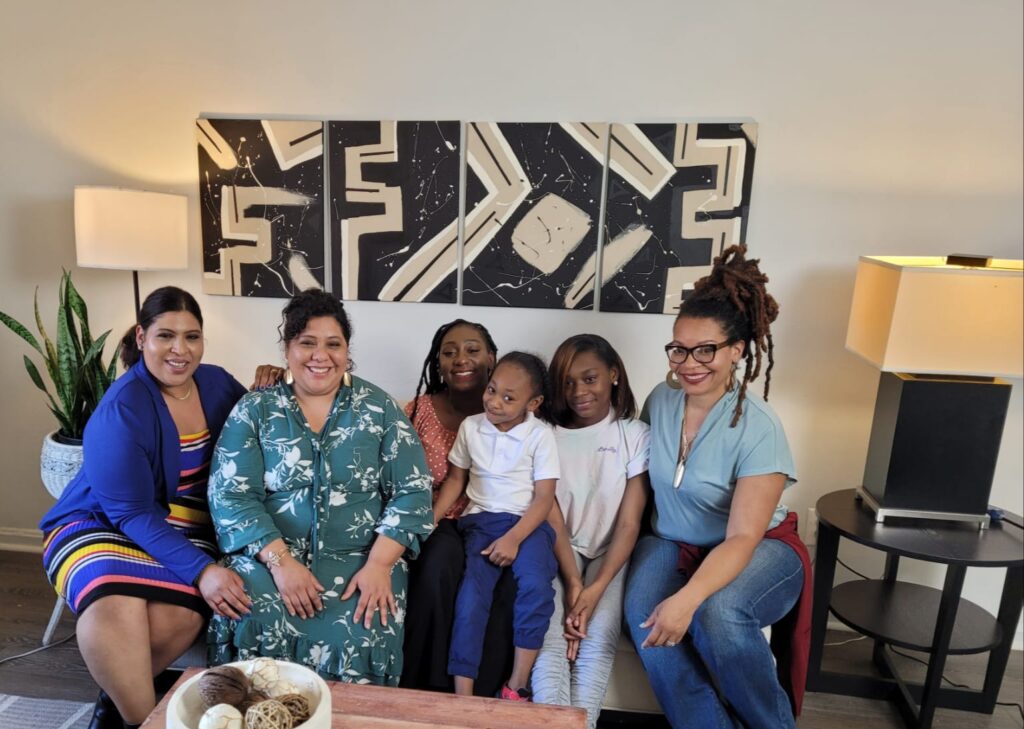 About our fabulous blogger: