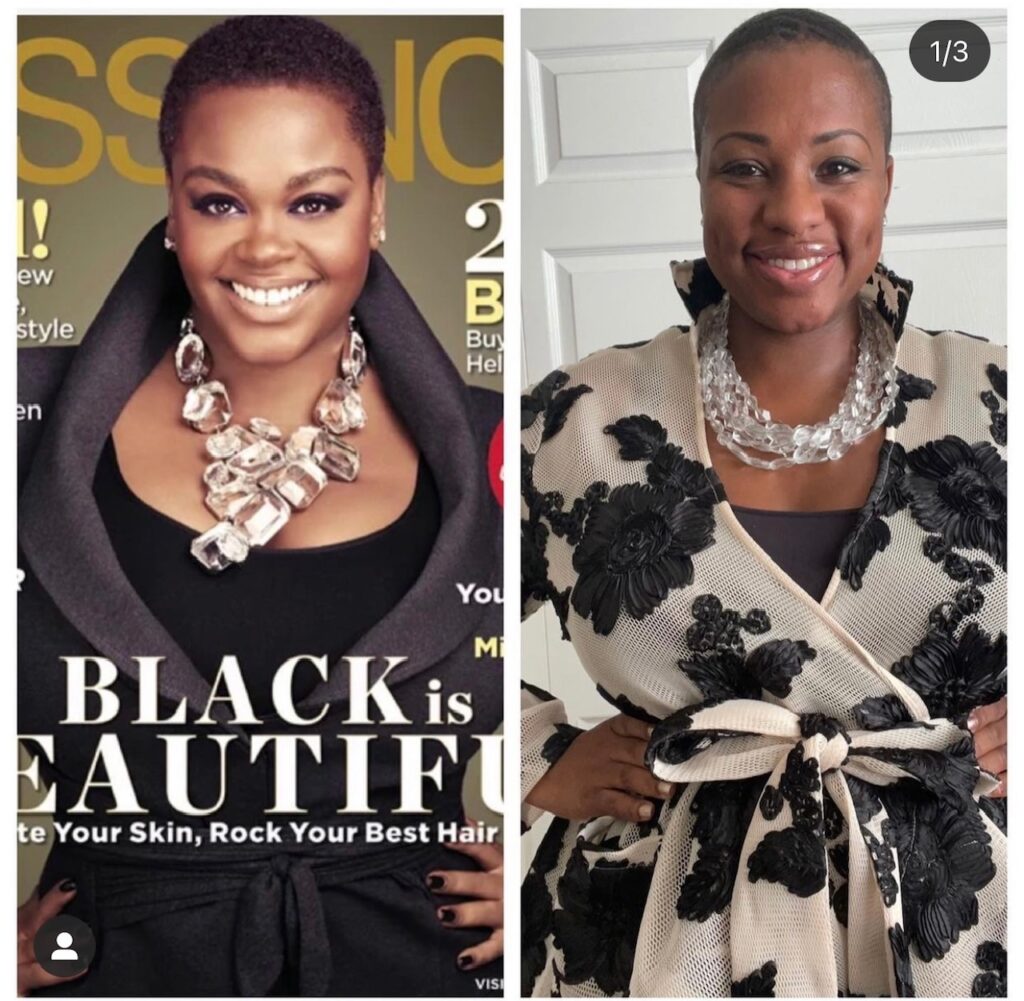 The thrifting community in the Washington DC area is growing; however, a good amount of us have met at Goodwill hosted events in the past including Temica (withlove_meek) and Keisha (Lattiemoorestyle). Both of these stylish women created a four-week fashion theme thrifting challenge to test your skills and highlight the benefits of shopping secondhand. 
Of course, I knew I had to participate because it was right up my alley. The themes included: Favorite 90's TV Show, Favorite Music Icon, Magazine Ad, and Brand Freestyle. The rules were that 50% of the outfit had to be thrifted and you had to post a picture of yourself and inspiration for each challenge. The easiest part was making sure half of my outfit is thrifted because around 85% of my wardrobe is secondhand. Therefore, I challenged myself to use existing items from my closet for each challenge rather than taking trips to Goodwill.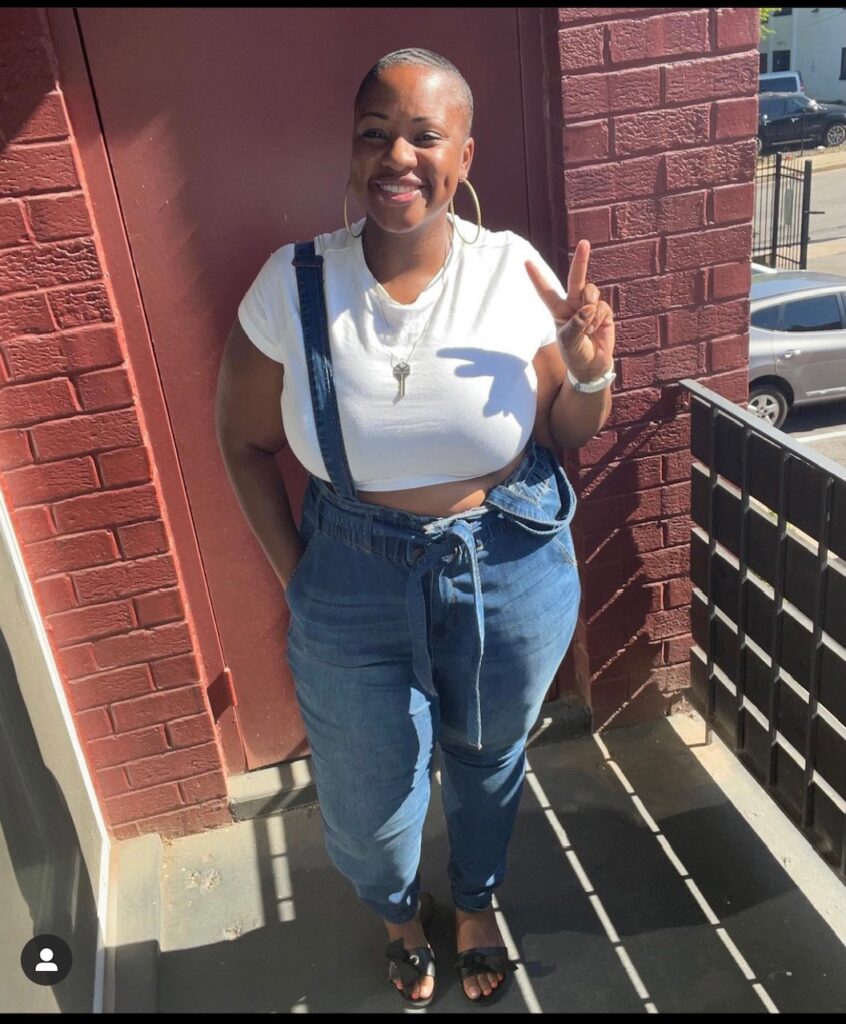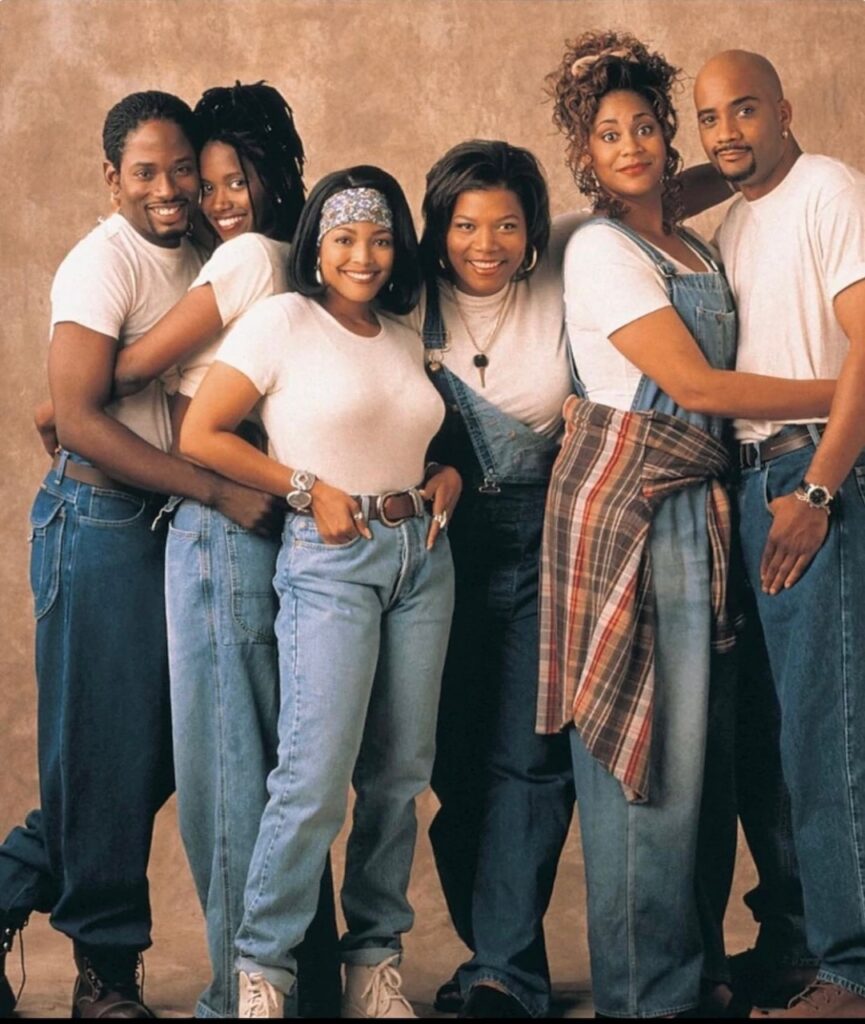 If you know me, Living Single is my favorite 90's tv show because it displays young African American women in a positive light living in my favorite city as professionals. I started researching ideas and came across a picture of the cast choosing Khadijah (Queen Latifah) as my inspiration. She always had a tomboy swag, but I wanted to add a bit of feminity. I paired overalls over a crop top, black slides, and a key on a necklace similar to the one she wears in honor of her late brother's memory. The look was a hit and I couldn't wait until next week's challenge. 

The next week's challenge took a little preparation but I was ready. Originally, I wanted to use a male music icon, but my vision didn't come together. Fortunately, everyone loves Madonna. I used inspiration from her iconic 1984 Video Music Awards look including a white bustier, tulle skirt, heels, and gloves. Her outfit was white, but mine was black with a lace bodysuit, belt, and stilettos all from Goodwill. 


Two weeks down and two to go. The third week's challenge was inspiration from a magazine ad. As I searched a variety of ads, I recalled a cover of Essence magazine featuring Jill Scott with a striking statement necklace and gorgeous smile. I went back to my closet and rediscovered a mesh high-low jacket from Fia's Fabulous Finds and a stacked necklace from Goodwill. After a few selfie sessions trying to find the right angle, week 3 was in the books.

It was the last week of the challenge and the most challenging in my opinion. I even reached out to Temica for further instruction for week 4. She informed me to create a look using a brand's popular logo or colors. As a Pennsylvania girl, my heart forever belongs to the popular convenience store, Wawa. When I moved to DC in 2002, there were no Wawas in the area. I missed soft pretzels and Tastykakes that you could only find in PA. Therefore, I chose to honor Wawa rocking their iconic colors of red and yellow with a t-shirt, Converse shoes, and flare pants. 
The challenge was great and there's talk of another challenge forming due to the participation of the community. I can't wait to participate again!