Fashionistas, when it gets this cold outside, I'm on the lookout for new ideas for indoor activities.
One type of activity that fills up my winter time is attending all types of fun concerts at venues like 9:30 Club and Anthem. By attending these, I stay warm, explore new music, keep my body moving, and most importantly: I get to whip out funky fresh outfits that I would not normally get to wear to work.
Today's #MyGoodwillFind would be the perfect jacket to rock at a show while staying warm and stylish simultaneously.
This punky meets glam blazer by INC Concepts is a sparkly silver foil color without buttons or zippers up the front. However, it has silver zipper embellishments on the sleeves and is a size medium. At full retail, this blazer would have been around $60 at Macy's.
If I were to wear this blazer at a concert, I'd wear it with casual subtle pieces that allow the jacket to be the focal point of the look. For example, I'd wear a band tee and black jeans – something classic, simple, yet still edgy.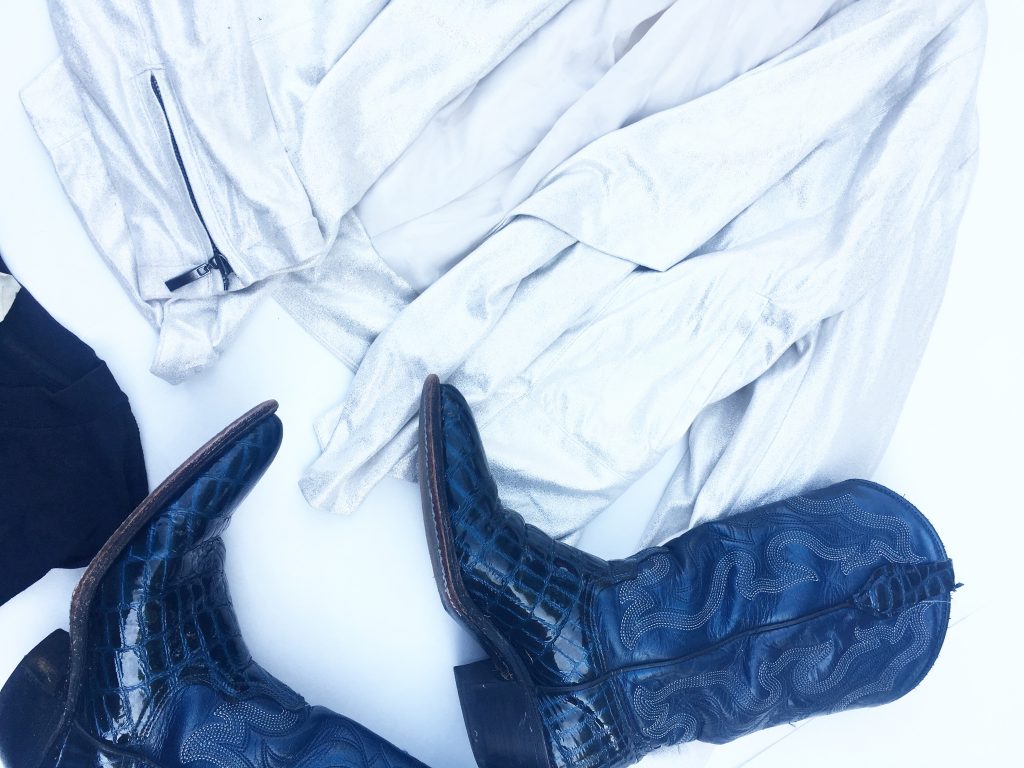 In terms of shoes, I'd wear heeled booties or comfortable flat-footed knee-high boots, which can be practical for a long night of standing and dancing.
Although the look I'm recommending is composed of blacks, grays, and neutrals, I'd add my signature pop of color using lipstick or a handbag.
How would you style this rocker blazer, fashionistas?