HAPPY PRIDE 2023, my fellow gifted thrifters and thrifty gifters!
Yes, it's June – first month of Summer, Sivan 5783, and LGBTQ+ Pride Month!
Month of the fifth birthday of my Westminster Flabby fat liberation project, Give Out Day, Trinity Sunday, Juneteenth, Father's Day, the Summer/Estival Solstice / MidSummer, my 47th birthday, Tau Day, and the anniversary of the Stonewall Riots!
Nu, as you may know, this Pride is the most difficult and dangerous one in a long time, for queer and trans people like myself. There's both more pride and more prejudice than ever. All the more reason to educate, advocate, and celebrate. And I'm proud to say I can be myself and do all of that here at Finding Your Good. 'm not even the only nonbinary blogger here!
And while I'm here, and queer, I'm going to show you eight of my favorite rainbow items on Goodwill of Greater Washington's ShopGoodwill.com site.
First, THREE pairs of shoes. And I am a proud shoe queen. I would definitely wear the third pair.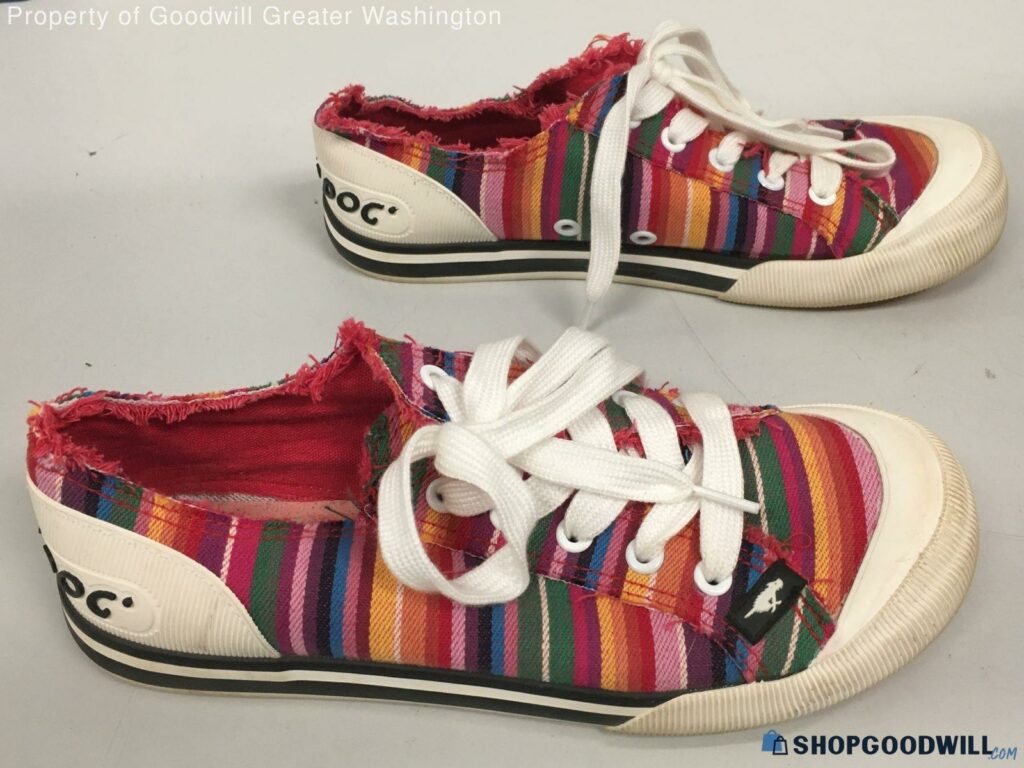 https://shopgoodwill.com/item/155441959
Rocket Dog Women Multi Color Shoes Size 7 – 11.26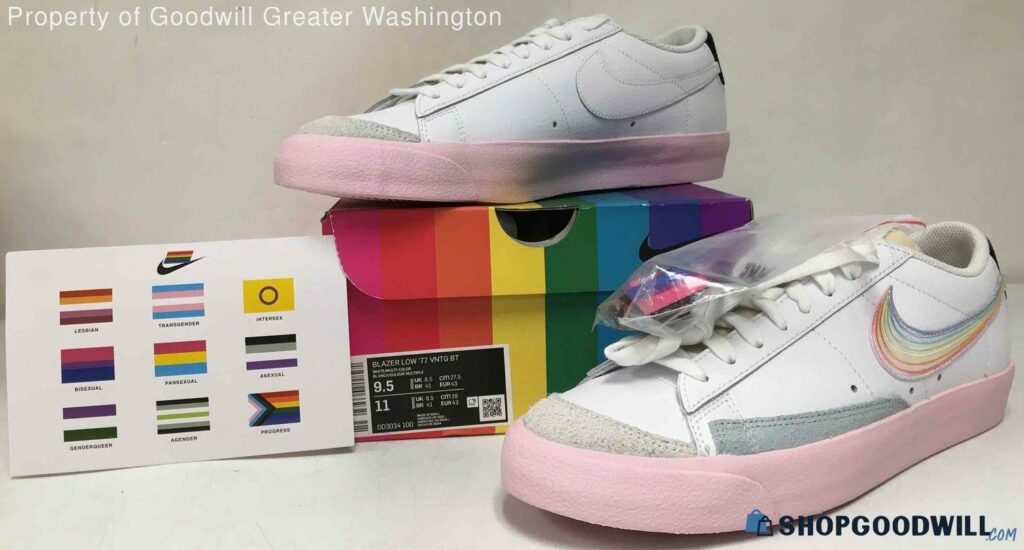 https://shopgoodwill.com/item/158795240
New In Box Nike Blazer Llow 77 Vintage Bt White Multi Unsex Shoes W9.5 M11 – 1.26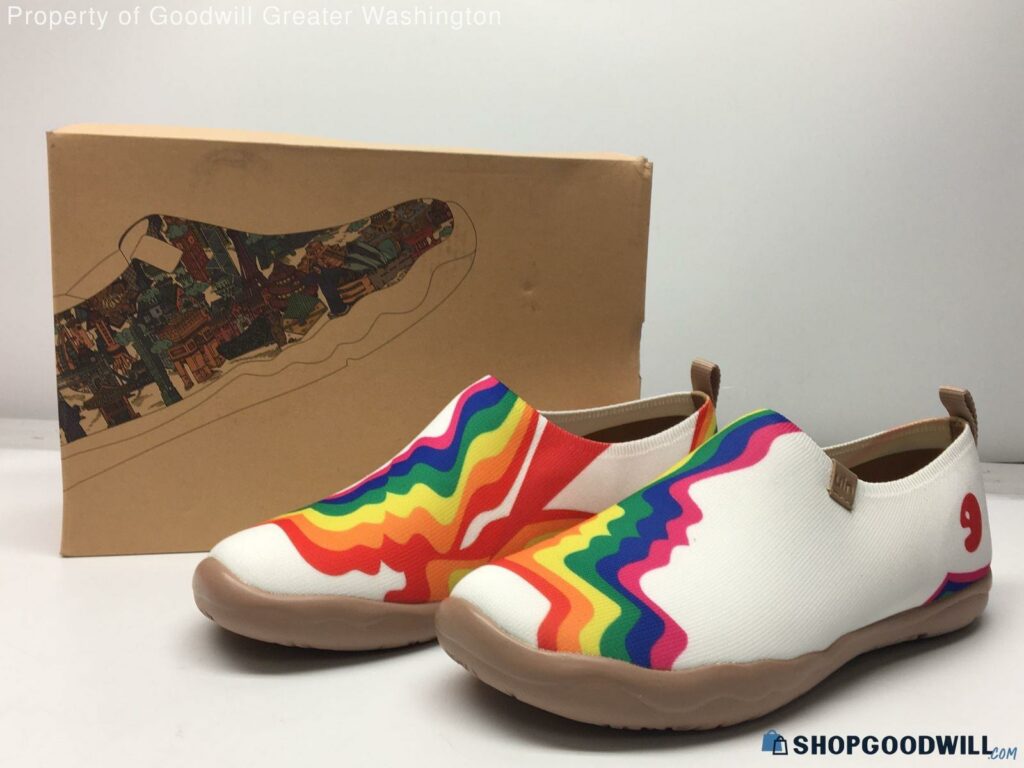 https://shopgoodwill.com/item/159051448
NWT Uin Women's Rainbow Love Shoes Size 7.5 – 1.30
Psych! Fabric, that is. Good for a Pride event table, a Pride outfit (if you're that kind of artist/crafter or have access to one), and much more.
https://shopgoodwill.com/item/160010227
Jonathan Adler For Kravet Linen Psych Fabric – 2.16
TWO purses. So you can be "purse first", as Bob the Drag Queen would say. Does the fabulous bird head embellishment on the first one come in a brooch?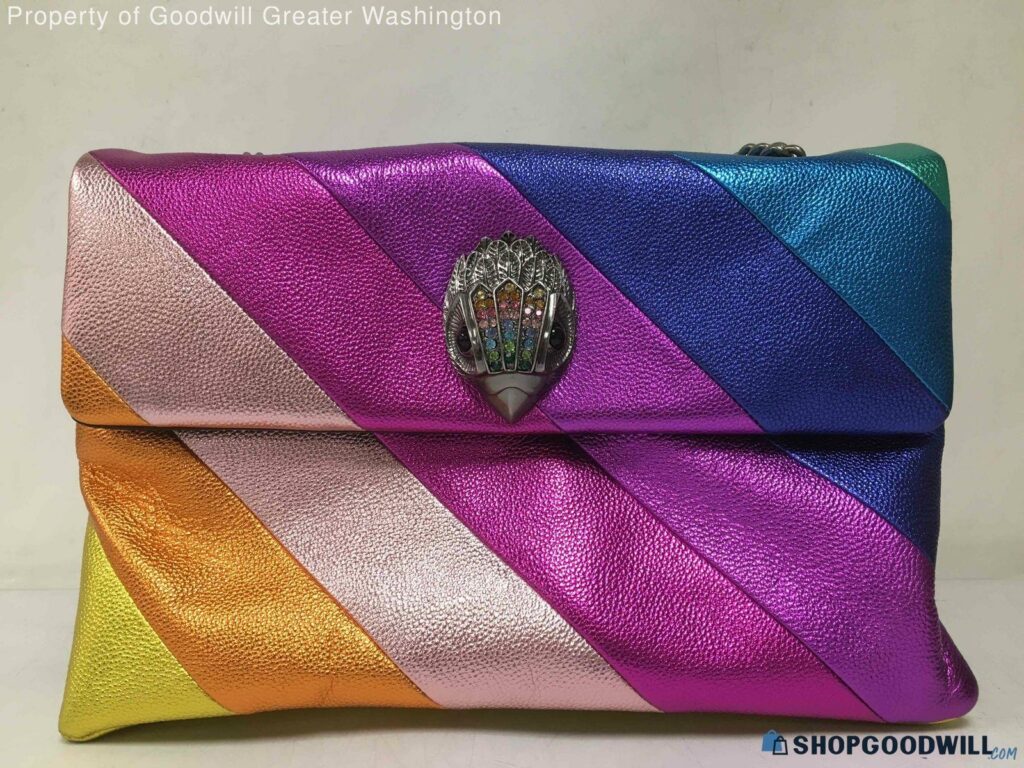 https://shopgoodwill.com/item/161439961
Kurt Geiger London The Kensington Multi Color Leather Silver Faux Stone Purse – 3.11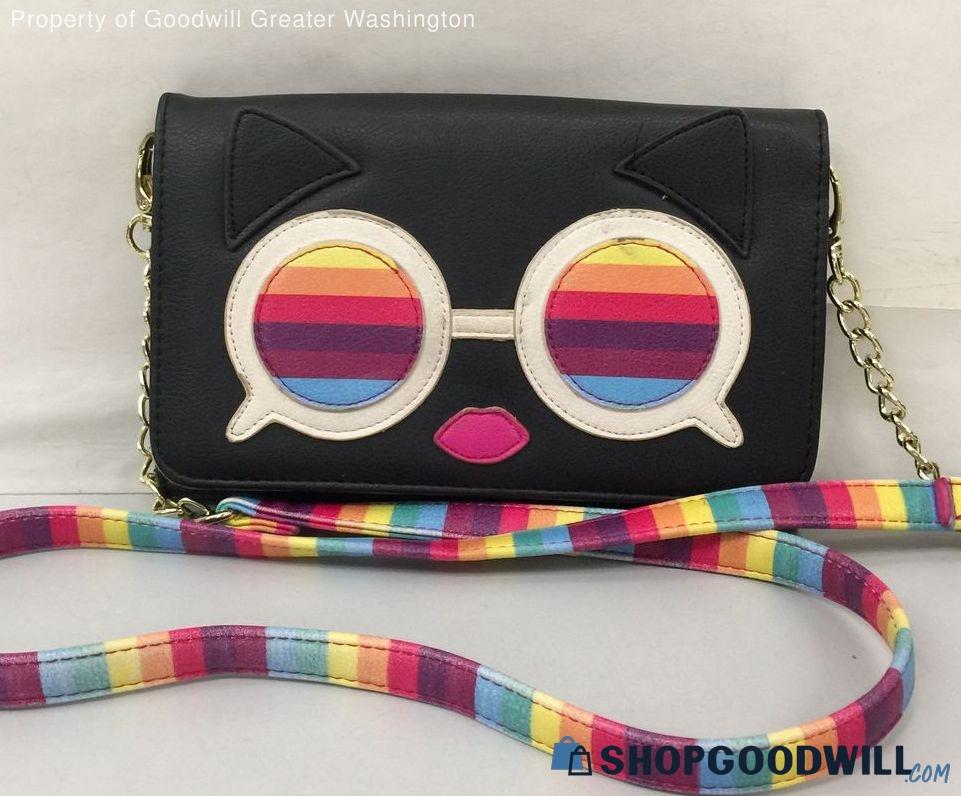 https://shopgoodwill.com/item/164573060
Luv Betsey Black Rainbow Polyurethane Faux Leather Crossbody Purse
There are ravishing rainbows in-store, too. I saw these two items on two separate visits to my Goodwill here in Gaithersburg. Pride flag wall art and rainbow short shorts.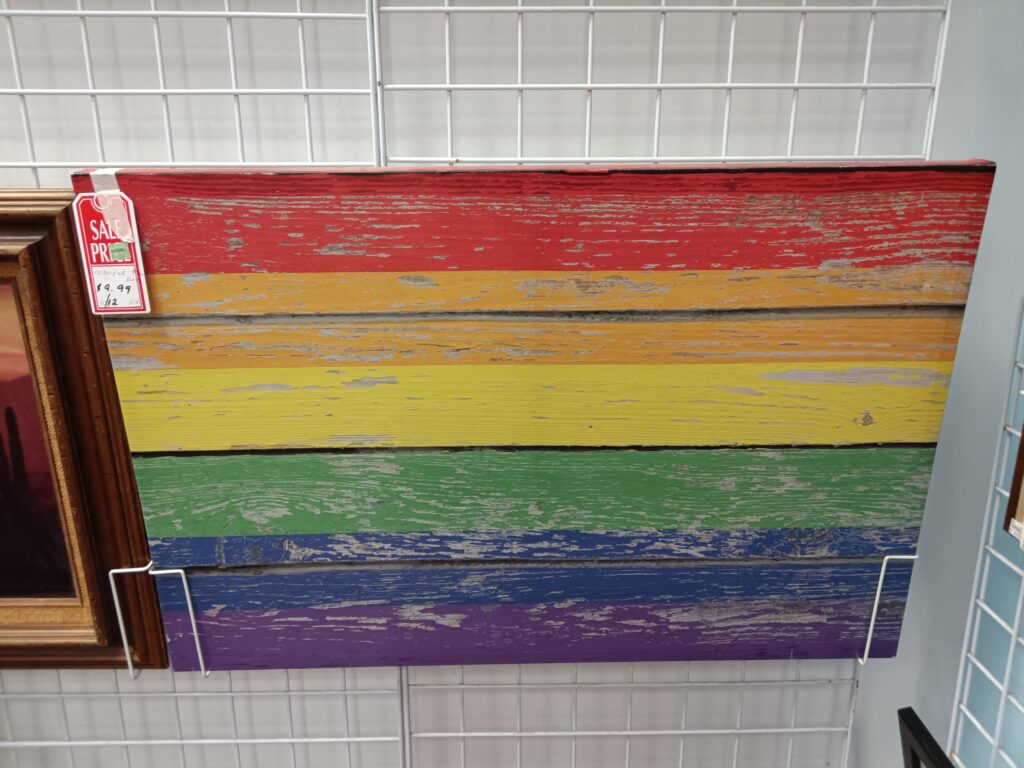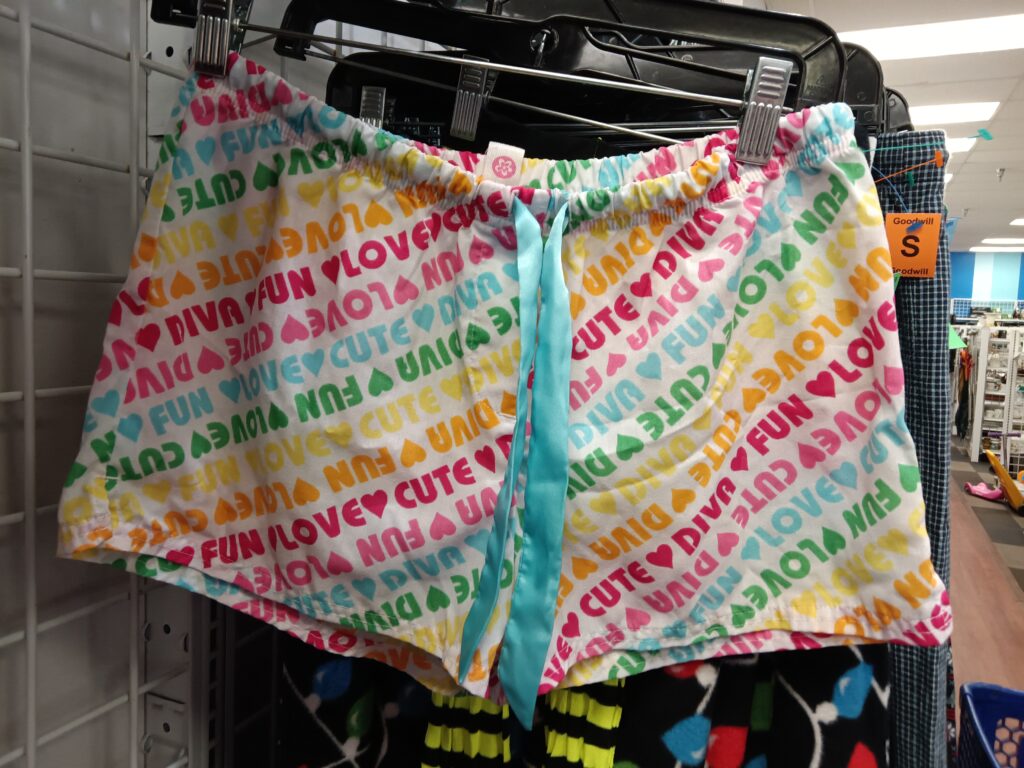 And speaking of in-store Goodwill thrifting, good news! I made a major visit to my Goodwill last month. And I'm going to tell you all about it next month!
Cool clothing, seashore stuff, dramatic dragons, great gifts, some of my other specialties, and surprises. In the meantime, may you have a just and jubilant June!
About our fabulous guest blogger: