Most of my friends and family know I love to thrift! If you follow me on Instagram, you'll see that I'm always sharing my cool finds or sharing alternative ways to wear some of the items I've thrifted. However, if you're new to following me, you may not know that my thrifting experience only dates back to 2018. That's right, I've only been thrifting for a total of three years. However, in that short amount of time, I've come across a lot of unique finds including new items from many high-end designers. Although I'm not partial to designer threads, my mother is and I've been wanting to teach her the tricks of the trade and show her how to thrift for designer brands at a fraction of the cost. So during my recent trip home to New York, I convinced my skeptical mother to join me as we visited a Goodwill thrift store in Harlem, NY.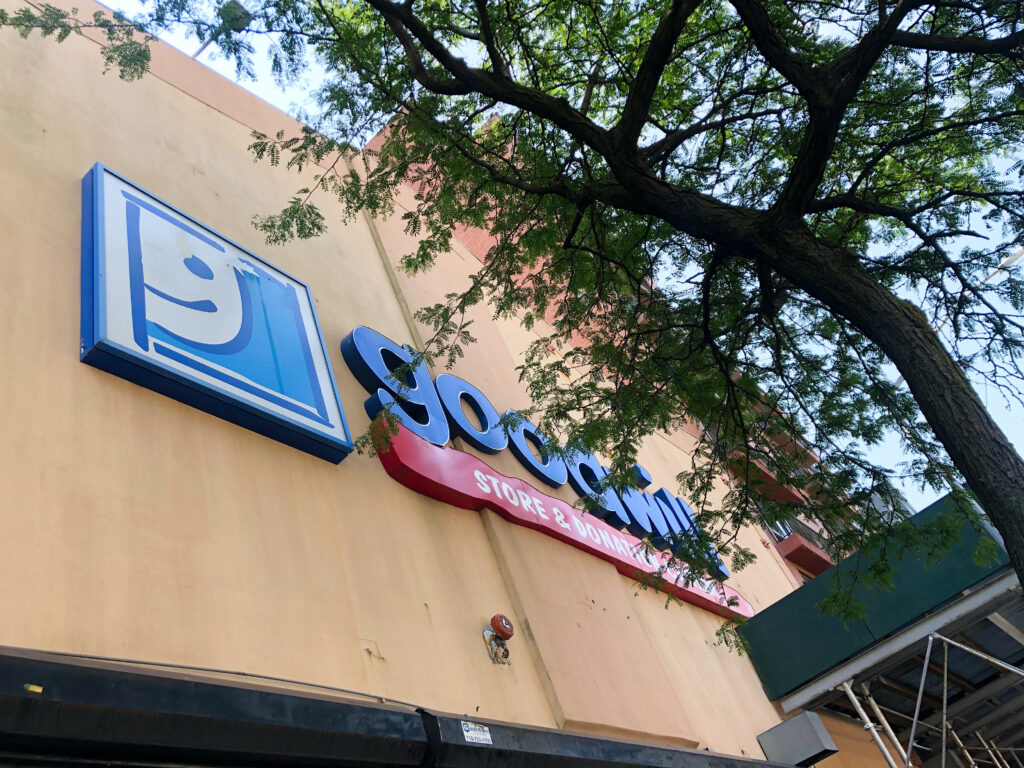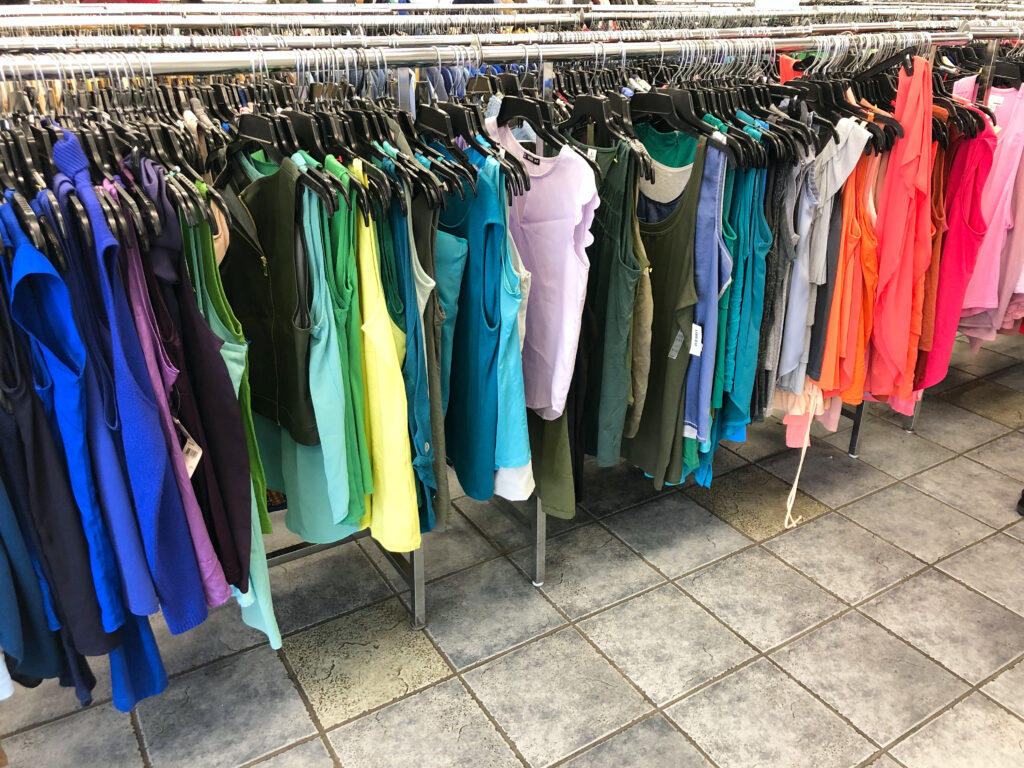 The cool thing about thrifting at this location is that neither of us had been here before so we didn't know what to expect. Upon walking in, I did a quick survey of the layout to better orient myself and choose a starting point. My mother, on the other hand, moved quickly to the housewares section, completely ignoring all articles of clothing. Knowing it was going to take some serious convincing to get her on board with thrifting, I found the nearest rack and began my search for designer brands. It wasn't long before I found a cool-toned floral Ralph Lauren blazer. I withheld the brand name from my mother while I asked her to try it on. Although it fit her 5-foot 4-inch frame well, she wasn't sold on its design – that is, until I told her it was a Ralph Lauren blazer. Her eyes lit up with excitement but were replaced by disbelief when I told her it was brand new and cost under $10. Off to a great start, I continued my search but this time my mother was on my heels.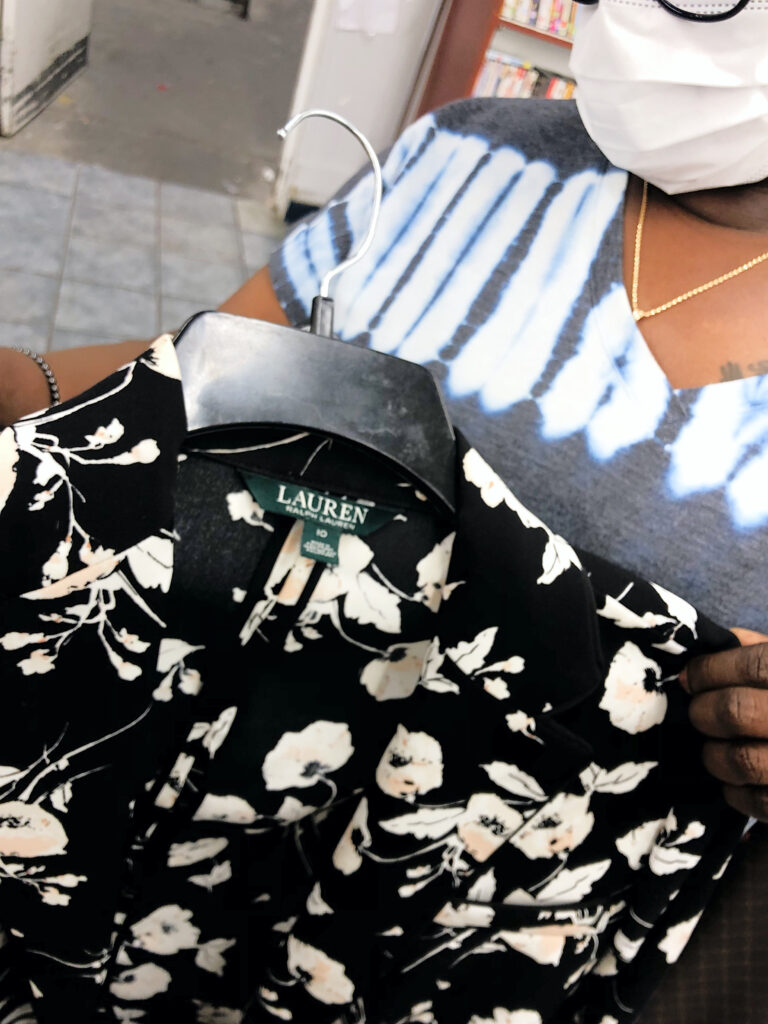 I decided I'd attempt to thrift a complete brunch outfit for her so I moved on to searching for a blouse and pair of pants to complement her new RL blazer.
While searching, I came across a NEW WIT TAGS Guess collared shirt that retailed in a department store for $59.00 but was under $10 at Goodwill. Of course, I had to share this find with my mother who once again could not believe I found such an expensive item. Unfortunately, it was too small for her so we left it on the rack for a lucky shopper. 
Beaming with excitement, my mother begins to scan a few racks of her own when she stumbles upon a brand new pair of white linen pants from the Loft. Without hesitation, she adds it to our shopping cart and a few minutes later I add a mustard blouse to complete her brunch outfit.
Satisfied with my novice stylist skills I assume we're done and proceed to check out. To my surprise, my mother has begun to raid the dress and shoe racks and uncovers a taut blue dress from the GAP with a matching pair of Vince Camuto heels.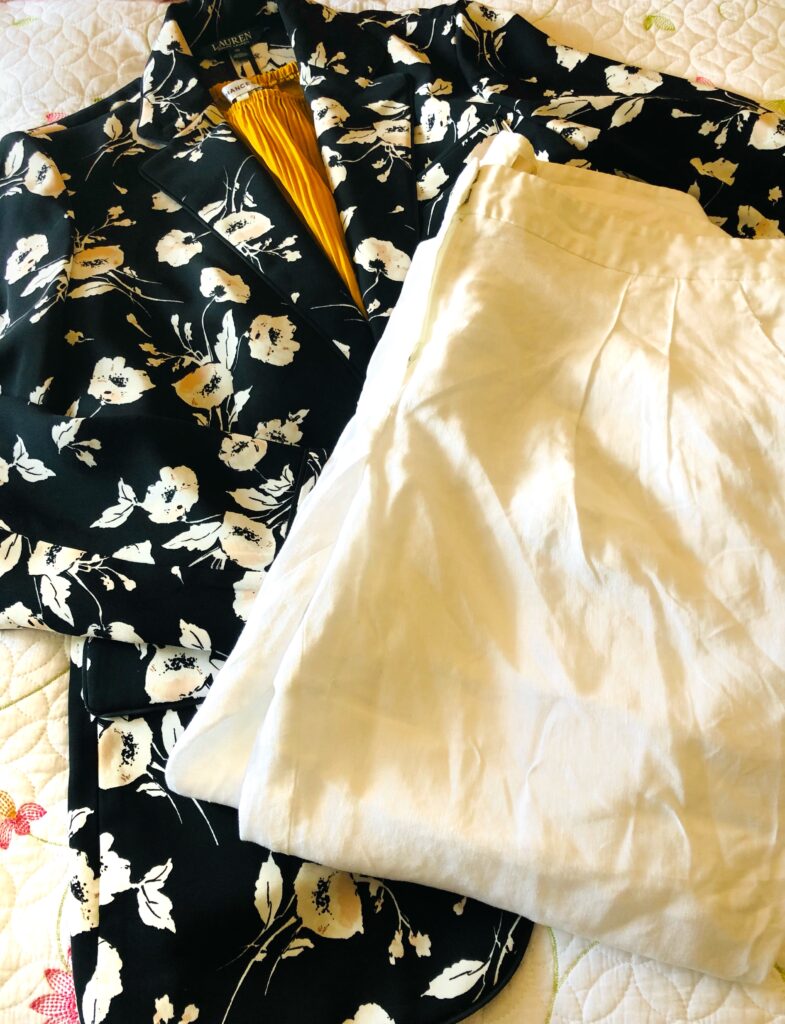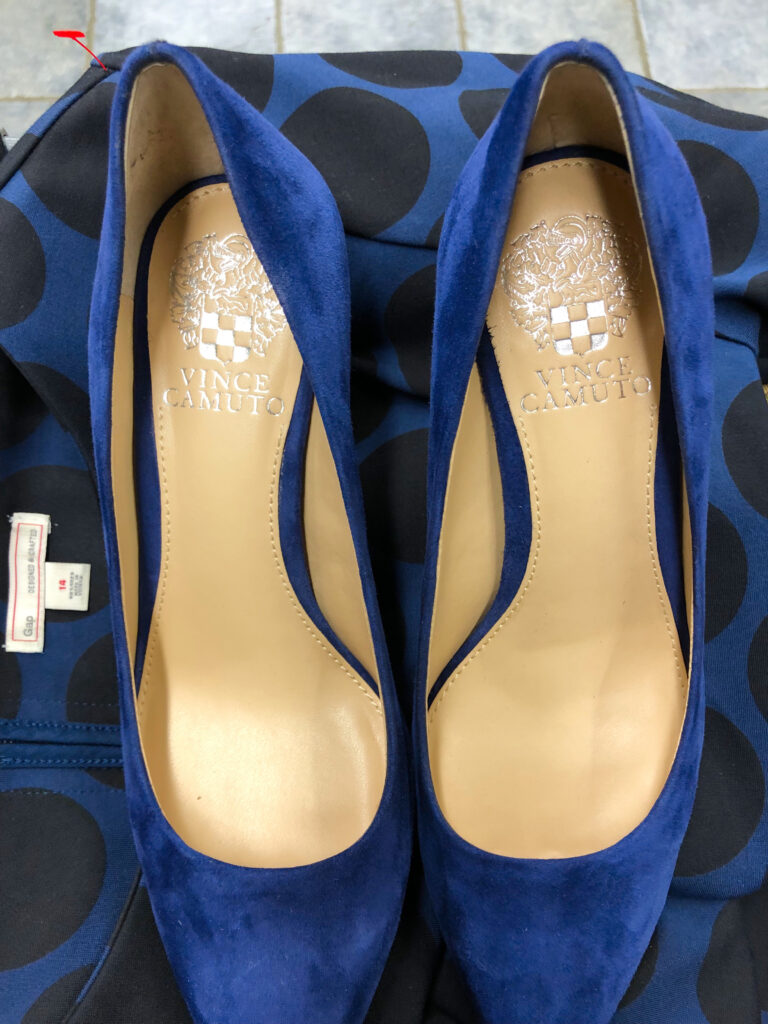 We checked out and our total was under $40! Did I mention it included a pair of Vince Camuto heels and a Ralph Lauren Blazer?! Like a kid in a candy store, my mom couldn't wait to share with her friends how much she spent on her designer fashion finds and I couldn't be more proud. I hope that through her sharing, she can encourage others to also begin thrifting thus ultimately helping to reduce waste. A true win-win situation. 
Do you like to thrift? Are some of your friends or family members skeptical about what can be found at Goodwill? If so, why not try this thrifting challenge? Invite someone along with you the next time you're going shopping and share the benefits of shopping secondhand. If you do try this, drop me a line in the comment section below and let me know how it went. 
Happy Thrifting!
About our fabulous Guest Blogger: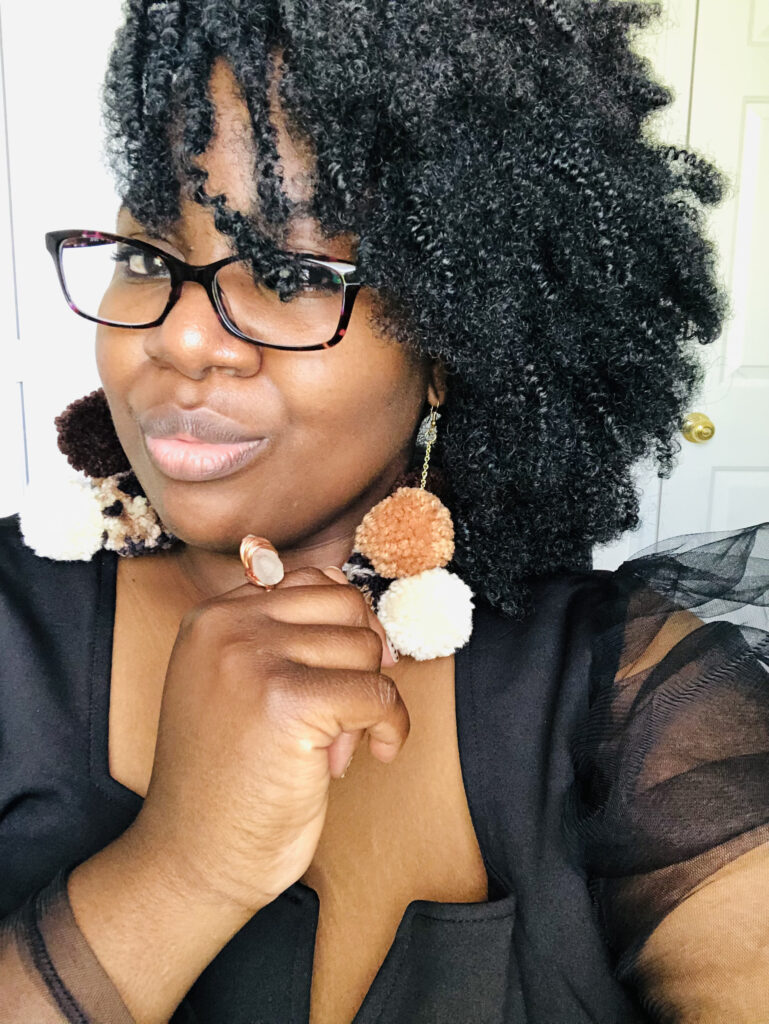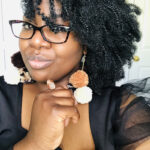 Temica Gross
Lifestyle and Fashion Blogger
Temica is a Life u0026amp; Style Blogger and podcast host. Her blog, With Love Meek aims to give her subscribers a dose of inspiration and courage to live their lives out loud and unapologetically. A native New Yorker, Temica enjoys traveling with her family, binge-watching paranormal shows and dark roast coffee. Follow her on Instagram @WithLove_Meek.