I'm not the only one in my family who loves the thrill of a good thrift store treasure hunt.
My sister spied this fabulous chip-and-dip bowl when we were thrifting together in December.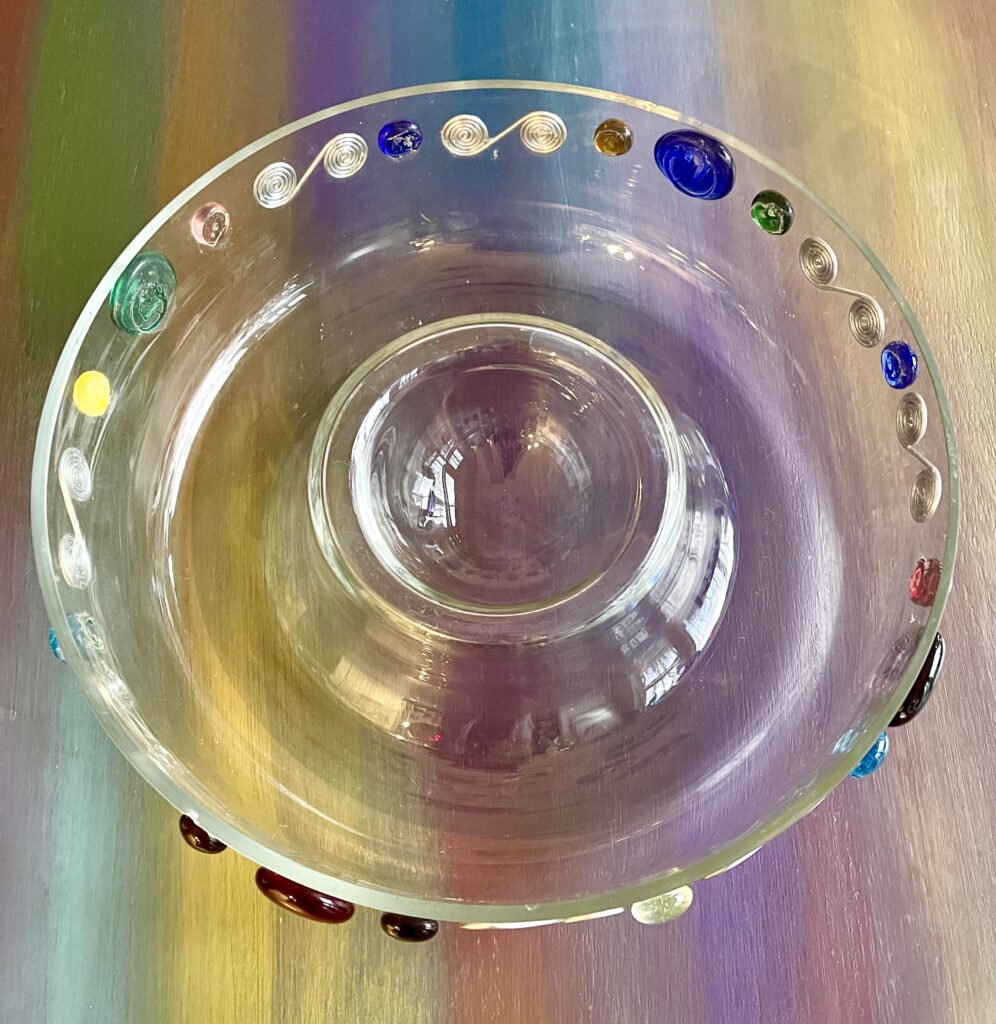 "It looks just like you," she said.
She was right. (She always is.) The bowl fits my house—and my personality—perfectly with its colorful glass beads and quirky curly-cues around the rim. I loved it and the matching teeny-tiny salt and pepper shakers we found on a nearby shelf.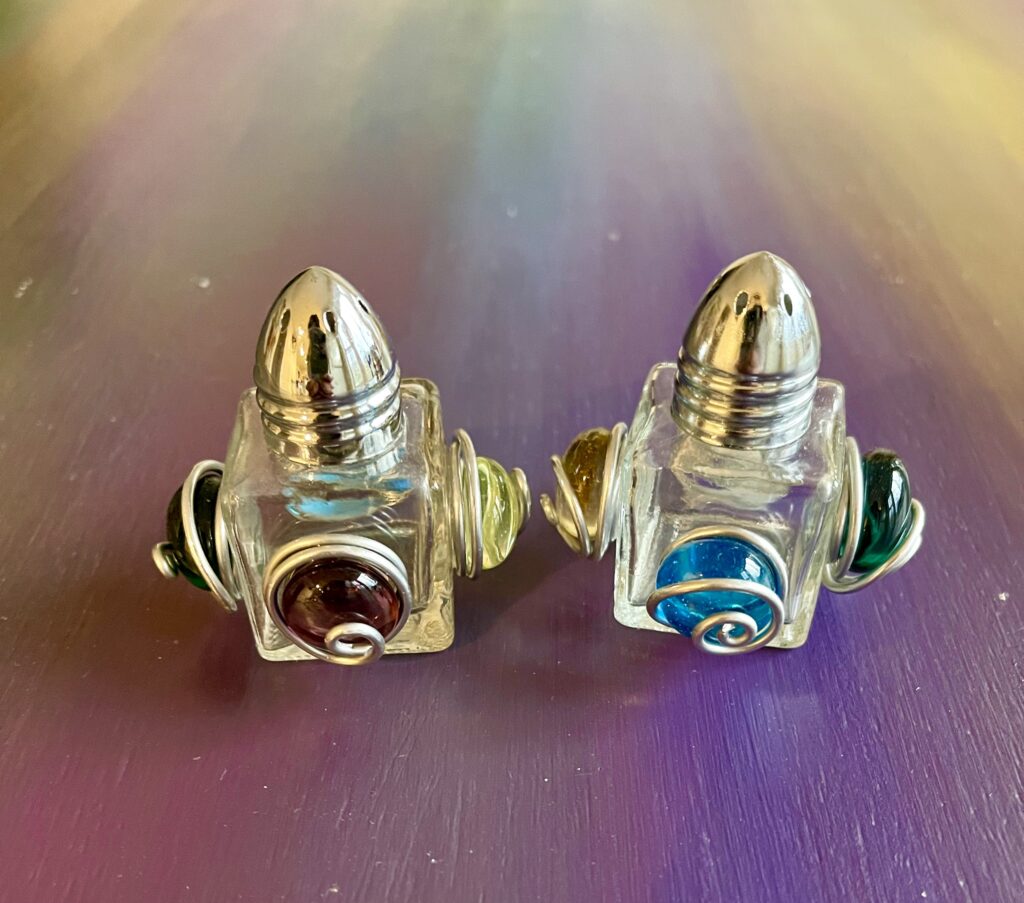 "I'm getting these for you for Christmas," she said. "Act surprised when you open it."
I was surprised when I opened it a few weeks later because in the hustle and bustle of getting ready for the holidays, I had forgotten about the fabulous chip and dip bowl and the fun afternoon we spent together. When I opened the gift, I remembered and it made me happy. Shopping with my sister is one of my favorite things to do.
But I was even more surprised at the next present she handed me to unwrap. This one was truly unexpected. I didn't know at the time, but she went back to the same thrift store a few days later and found these amazing platters that matched the bowl. We did not see the platters when we were shopping together. That's how thrifting goes. You never know what fabulous and unexpected treasures you are going to find.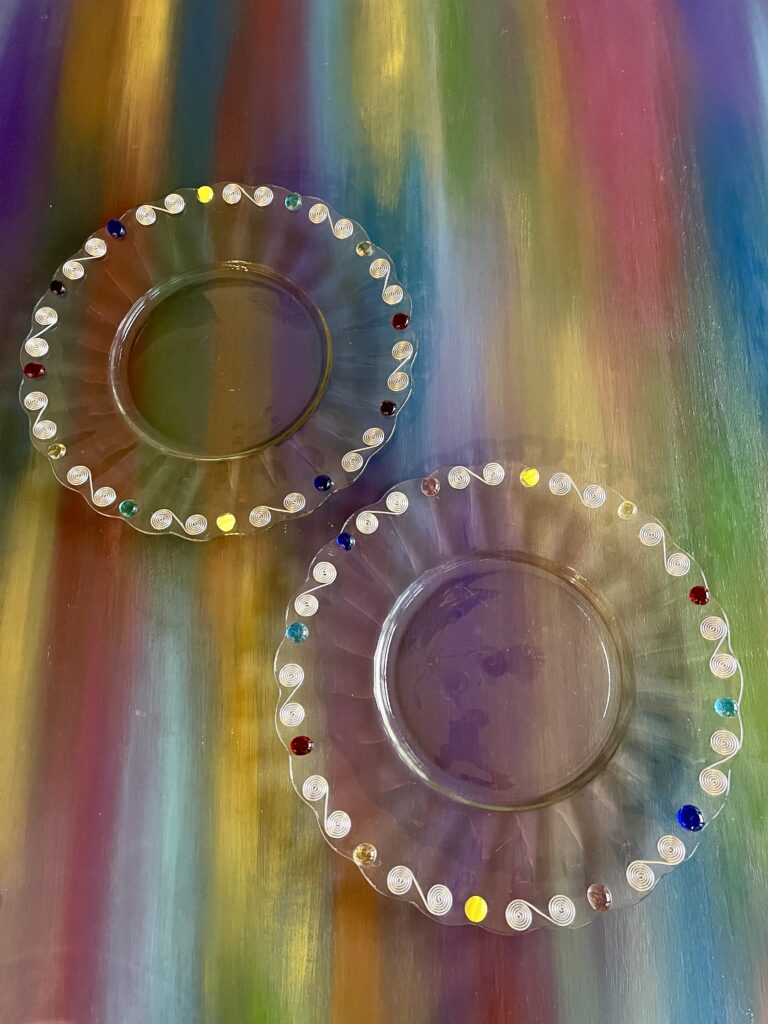 I thought that was the end of this story. The pattern on these dishes is unusual. I have never seen anything like it before. I thought my set was complete, and I was looking forward to serving chips and dip at my next party.
Where would I ever find anything else that matched these perfectly quirky and colorful dishes?
Goodwill! That's where.
Perhaps the biggest surprise of all was finding this little silver platter with familiar-looking glass beads and silver curly-cues around the rim right there in the Housewares section of the Hayfield, Va. Goodwill store last week.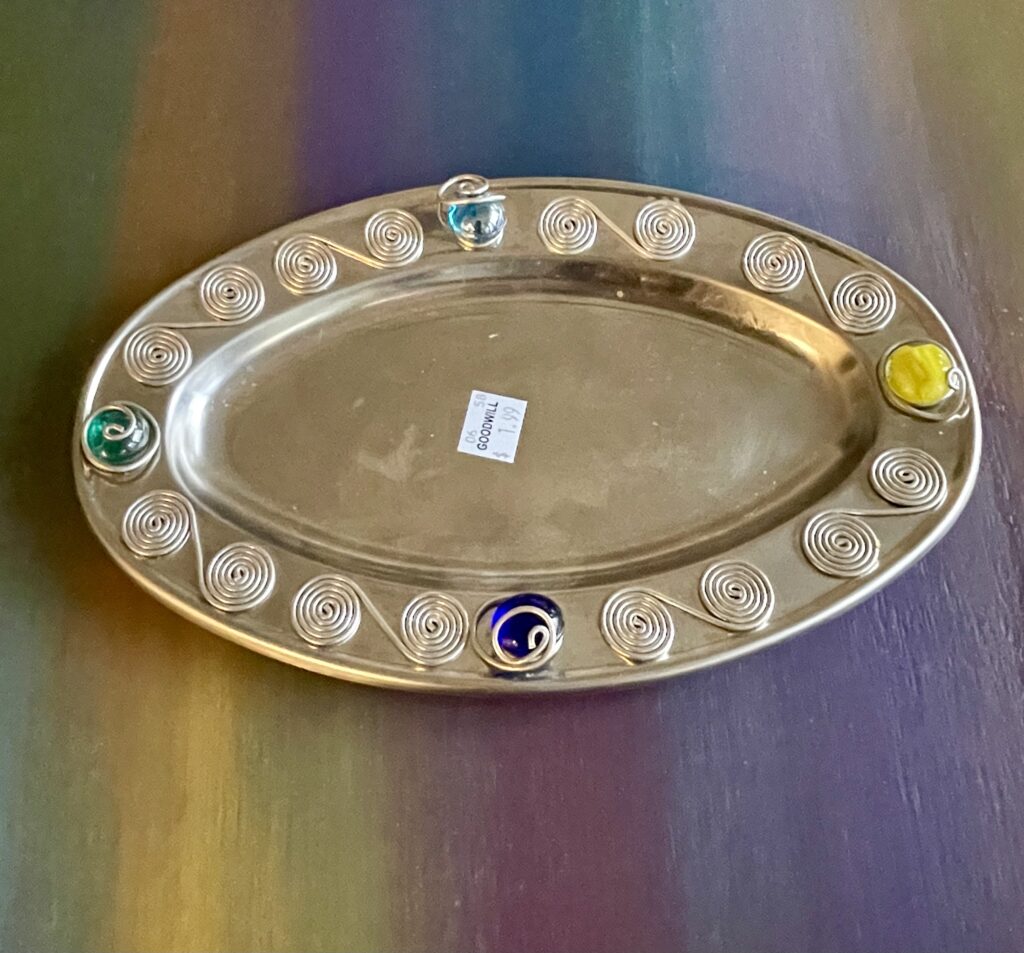 What are the odds of that?
The small platter only cost $1.99, and it was a perfect match to the items my sister found a few months ago in a different thrift store in a different town an hour away.
Then another cobalt blue marble caught my eye. I found this little square container hiding on the shelf behind some mason jars. And what was right next to it? This little coffee creamer.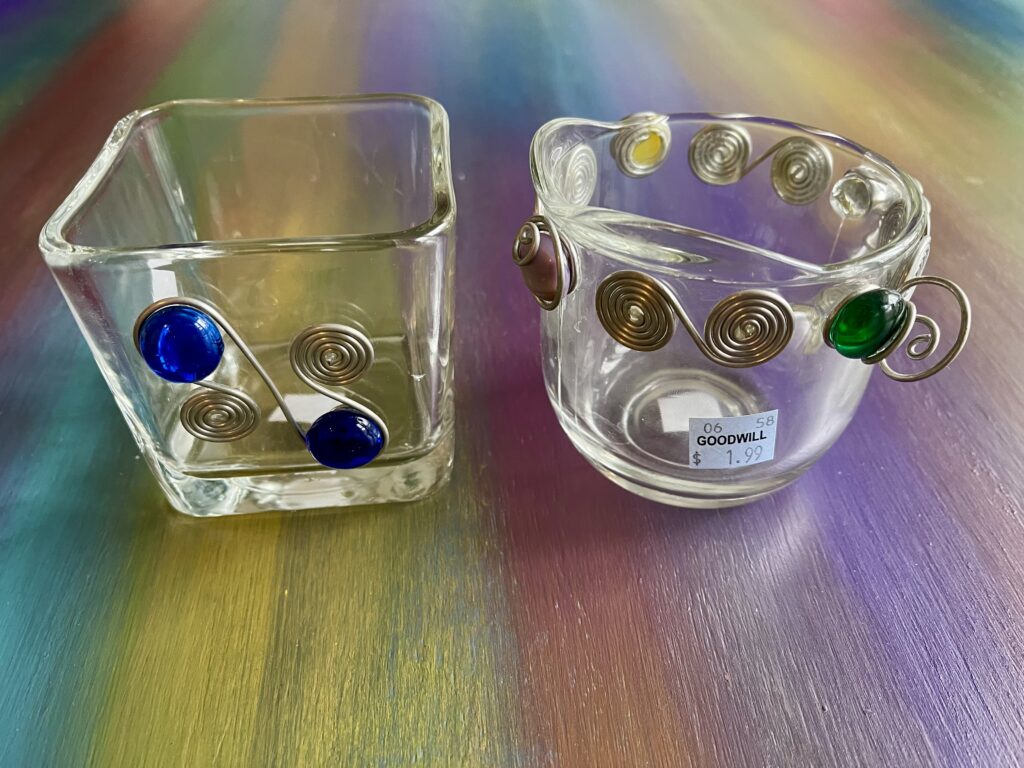 I wasn't in the market for a fabulous sugar bowl and coffee creamer. I haven't served fancy coffee to anybody lately and will probably not use them very often. But they matched the other items so perfectly, how could I leave them behind?
Now I have a very nice collection of colorful and quirky serving dishes—and a fun story to tell.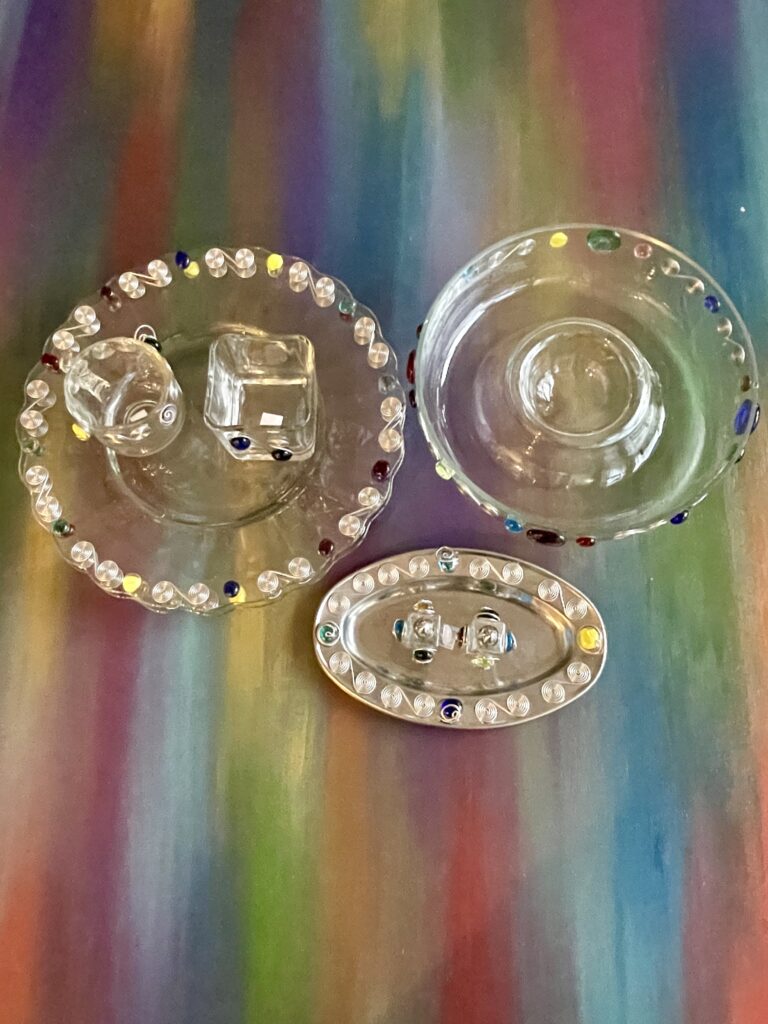 Sure, I could have gone to a big box store or looked online to purchase a new set of dishes. But I like this way better. I like the thrill of discovering something completely unexpected. I like that my little platter only cost $2. I like that purchasing pre-owned items is a less wasteful way of living. I'm doing my small part to help our Earth by keeping useful and beautiful items out of the landfill.
And I like that 91 cents of every dollar I spend at Goodwill funds education and career training opportunities to help people in our community live better lives.
It's truly amazing when you think about it. One quirky little platter with colorful glass beads and silver curly-cues around the rim can do all of that!