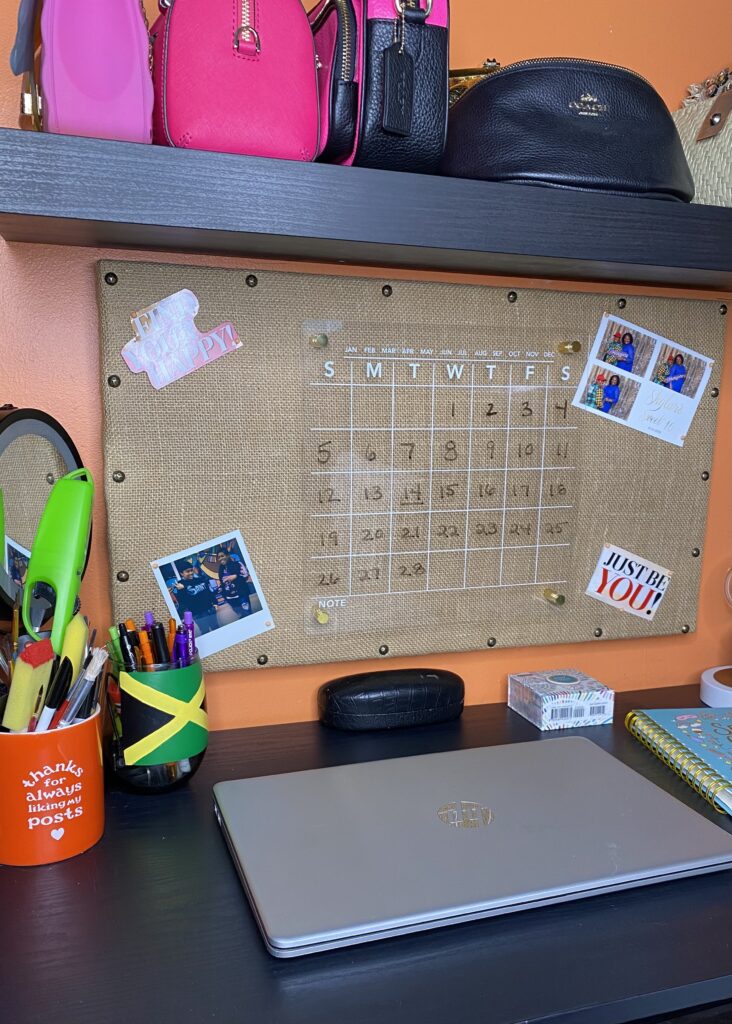 I am probably one of a few people who still run out to buy a wall calendar every year. Most people utilize their tablets or smartphones to keep up with dates and events. I also use my smartphone, but I am also a very visual person, I need to also post it on the wall to remember. This year, I decided to search for a calendar I could use every year instead of purchasing one that I would eventually be throwing away. I found this acrylic dry erase calendar at the Goodwill in the Hayfield Shopping Center. I paid $0.99 with the color of the week rewards.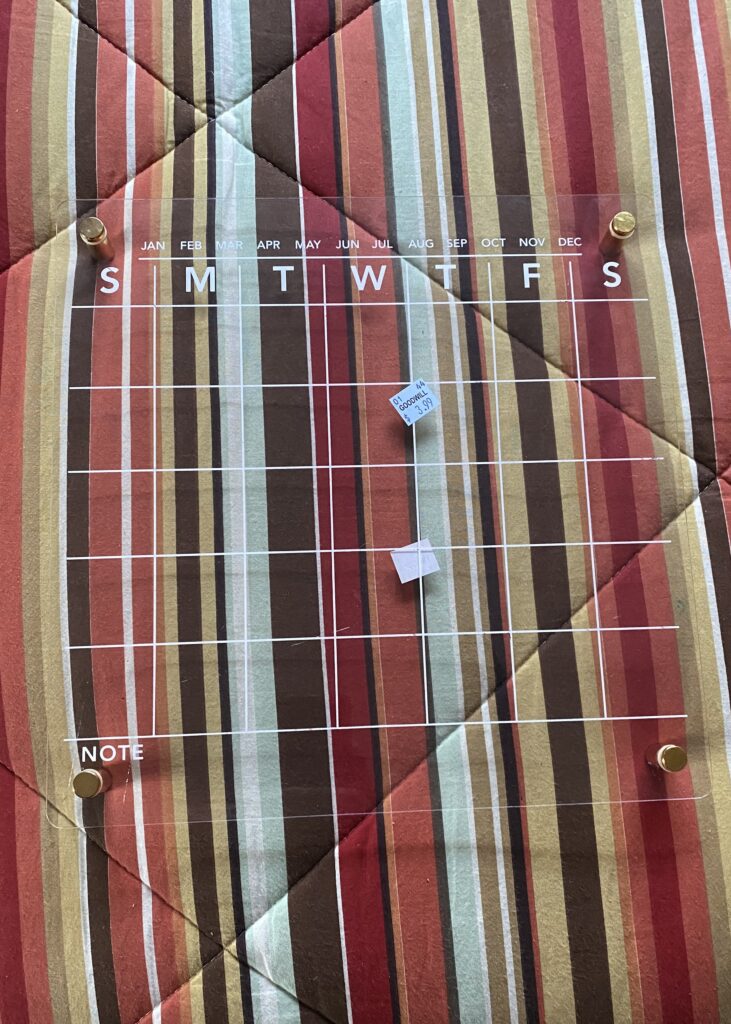 Instead of hanging it on the wall as is, I decided to add the calendar to a burlap message board I thrifted for $4.99. Putting these two items together creates the perfect calendar I will use to keep track of my goals this year and pin inspirational quotes/affirmations and memorable moments.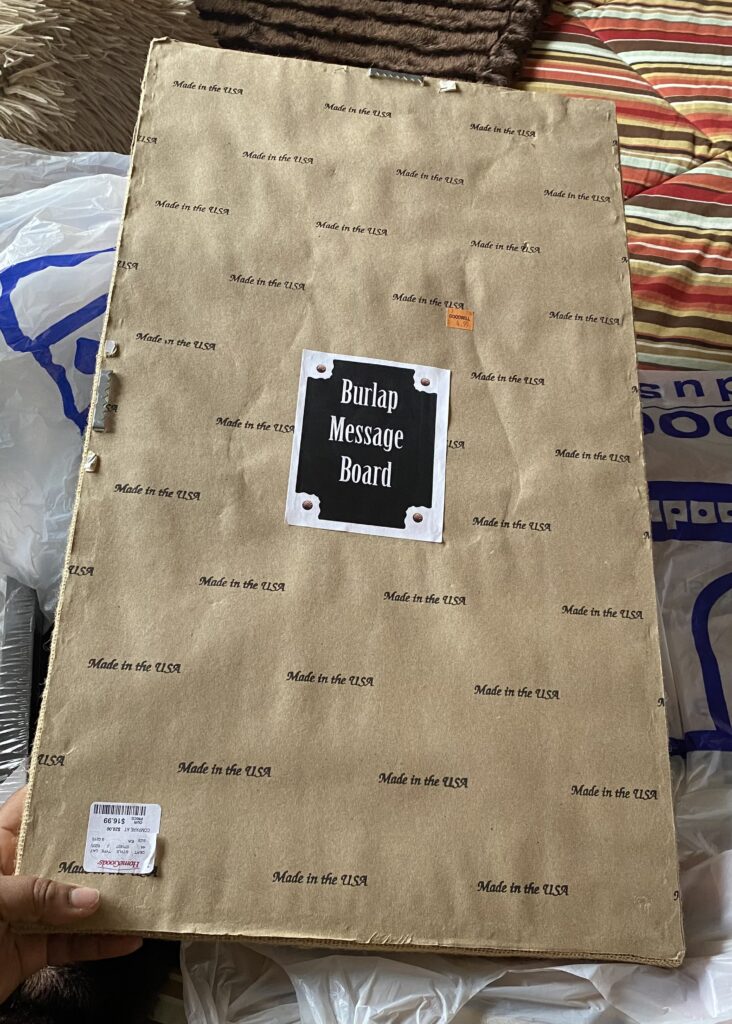 Step One – I had to figure out how I was going to secure the calendar to the message board. Took me some time to find the perfect size screws to fit inside the gold base. Most often, when thrifting, items may not come with hanging kits or screws. You can purchase a set of assorted screws for around $4.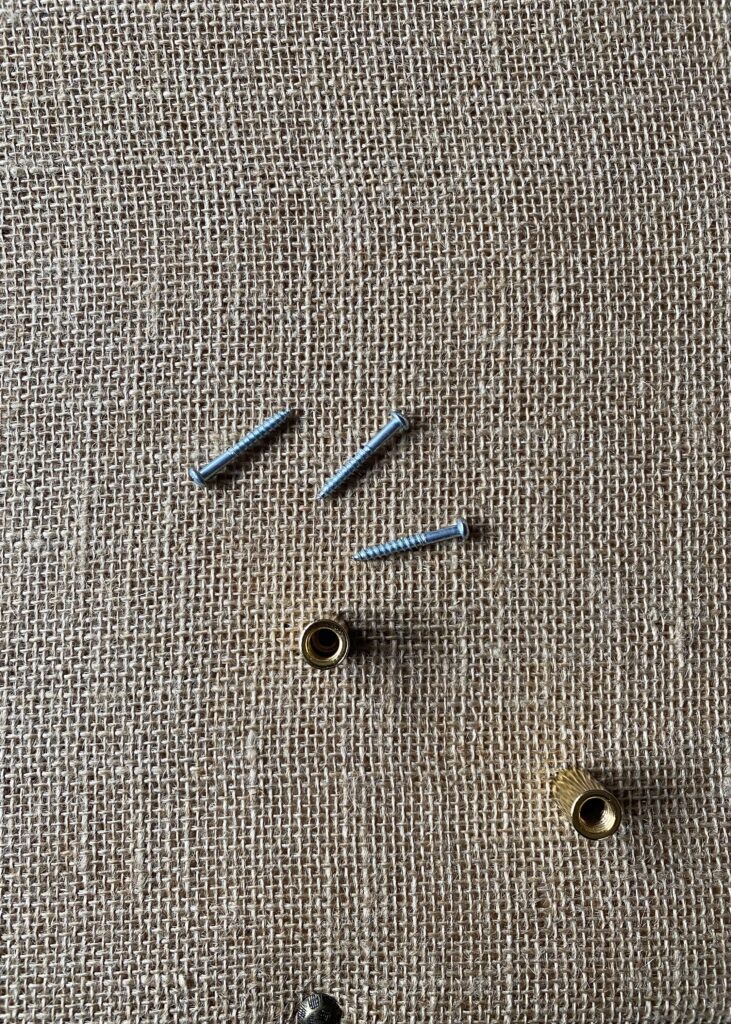 Step Two – I marked my holes and use a screwdriver to secure the base to the message board.
Step Three – I matched the holes on the calendar and screwed in the caps to the base.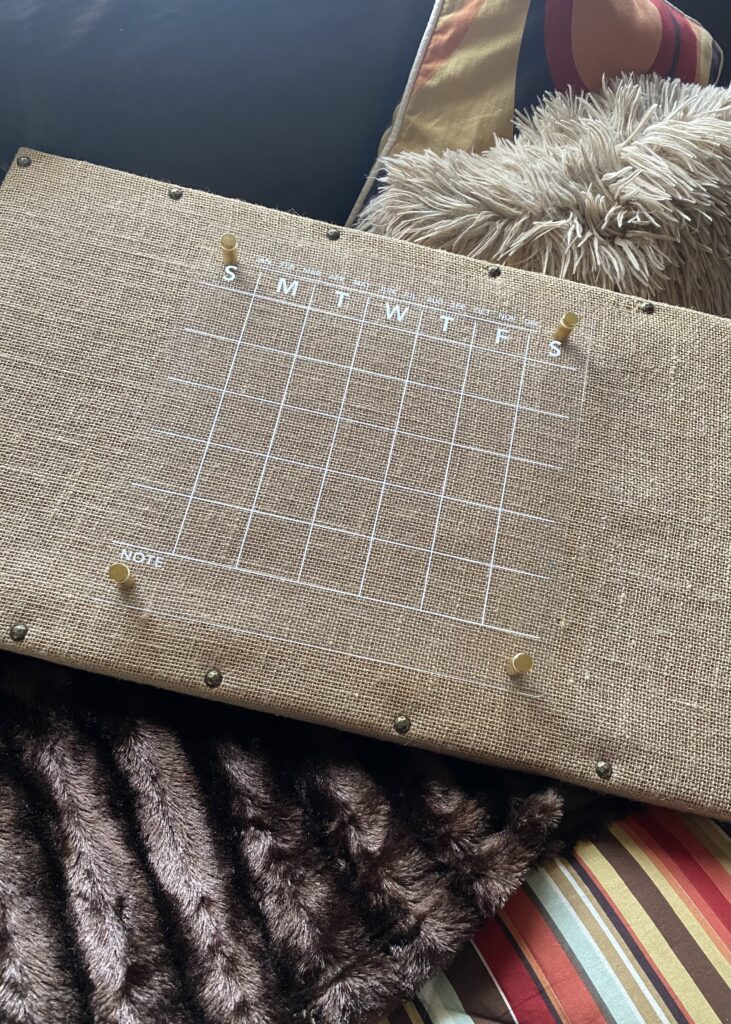 Step Four – I numbered my calendar and added pictures and daily reminders. Fortunately, I already had a dry erase marker and push pins, but they are very affordable. A pack of 4 dry erase markers run around $2, and push pins are also around $2.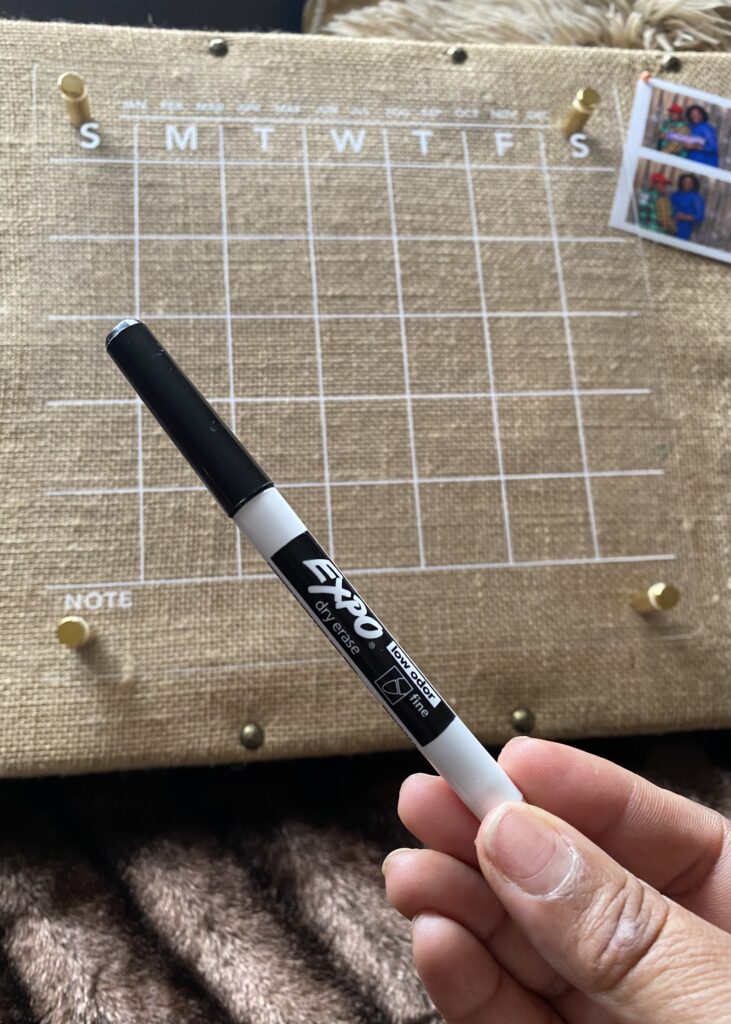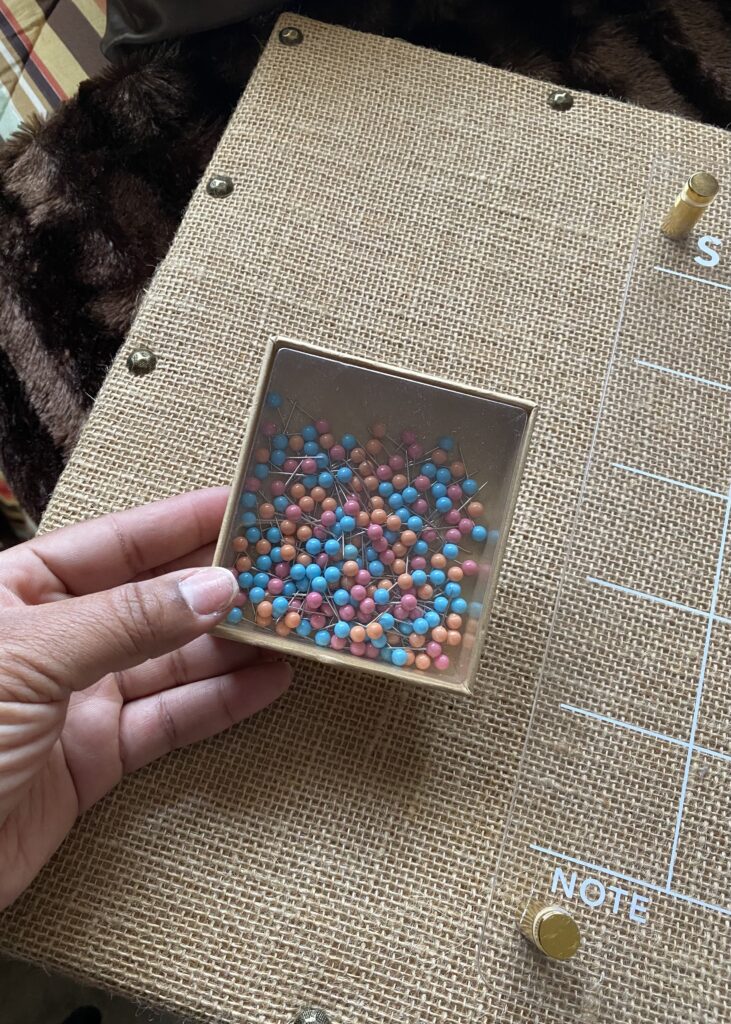 If you are trying to live a more sustainable lifestyle, consider making small changes like this. Thrifting a reusable calendar helps to reduce the amount of paper going into the trash at the end of the year and also contributes to Goodwill's commitment to preventing items like these from ending up in a landfill.
For more thrift tips, follow K. Simone on social media.