An outdated China cabinet and worn-out side table are given the silver treatment for a shimmering, chic transformation.  Brush on black to bring out beautiful details, and these pieces go from overlooked to overjoyed. And you will be over the moon when you follow these simple steps.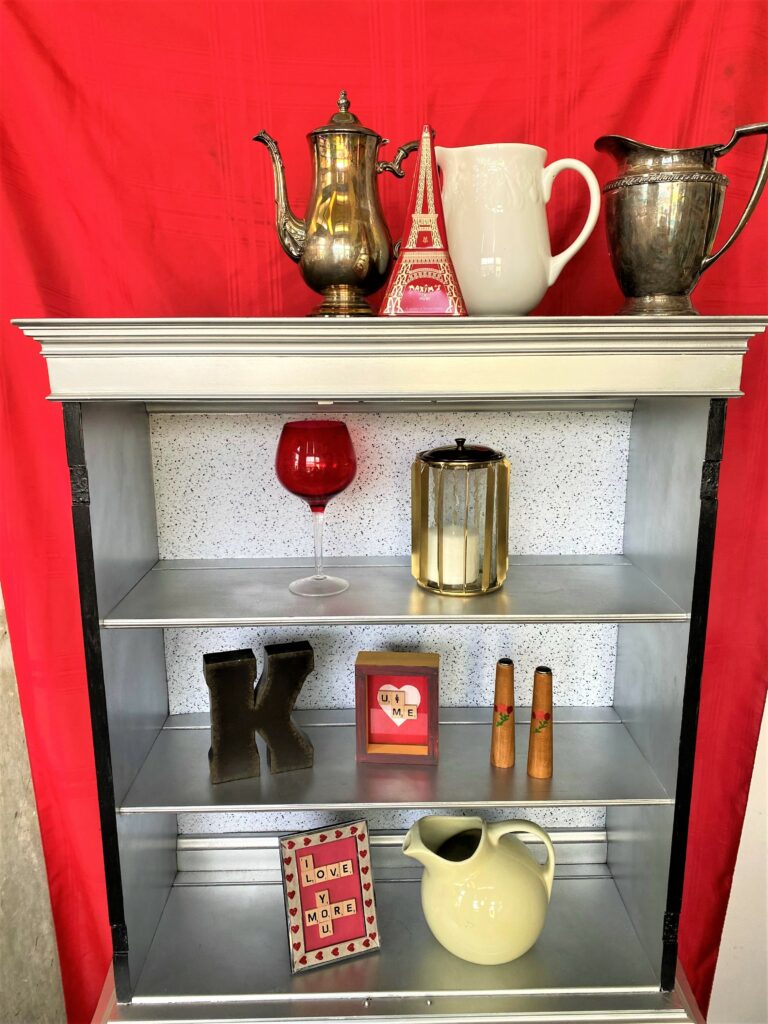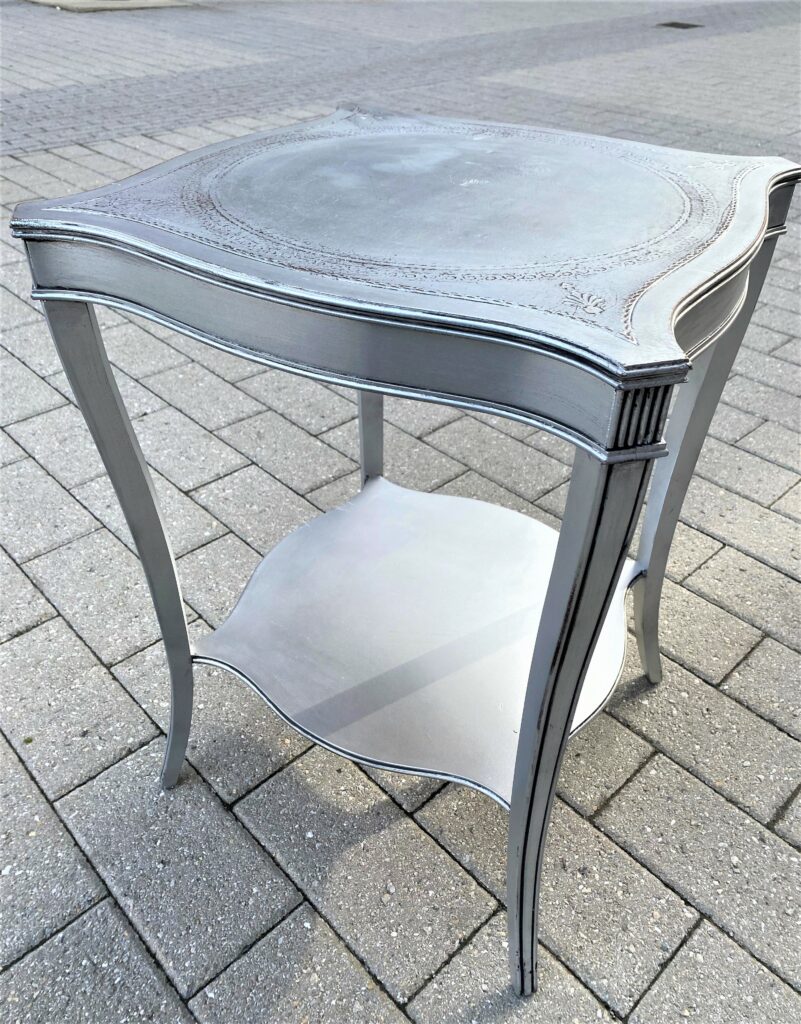 Yes, this is the second blog featuring a pairing of silver with black to give some special style to thrift store finds.  For additional inspiration, check out Silver Style Upcycle Part 1.
Items needed:
· Wooden China cabinet, side table
· Silver spray paint
· Black paint
· Small detail paint brushes
· Screwdriver
· Wood filler
· Sandpaper, fine grade
· Painter's tape
· Cloth rags
· Scissors
· Peel & stick contact paper
1.      Step over to Goodwill, then strut out with fab finds
Okay, we might need to change the name from Goodwill to "Great-Will" when you shop there and find amazing treasures to transform.  It is totally exciting and rewarding to come across an item that is from another era and ready to be upcycled to today's style trends.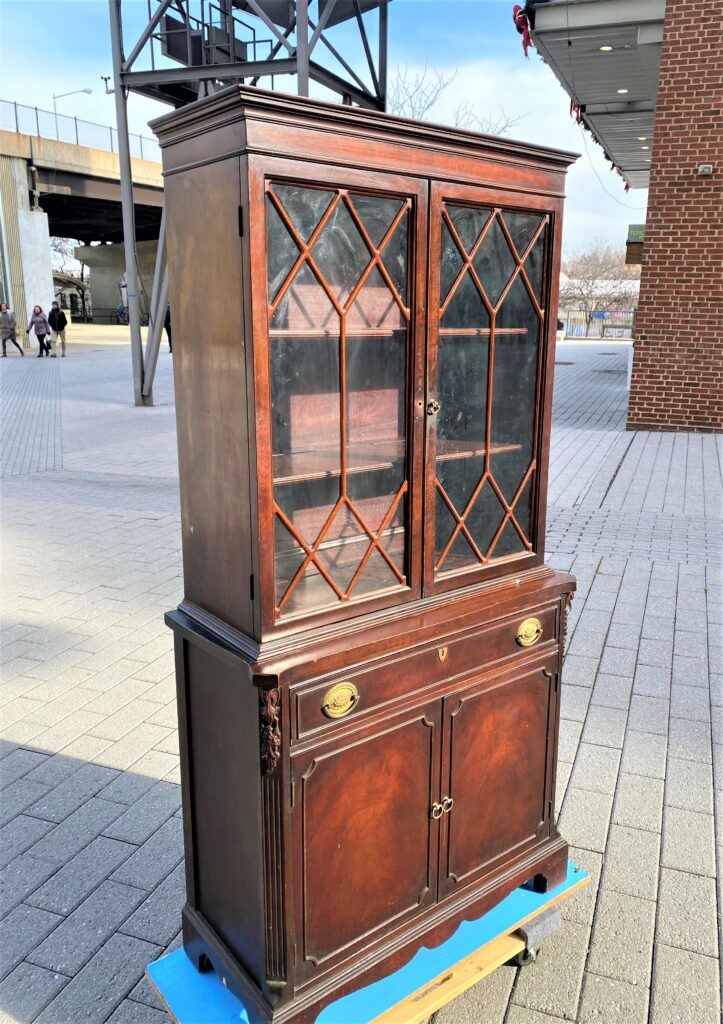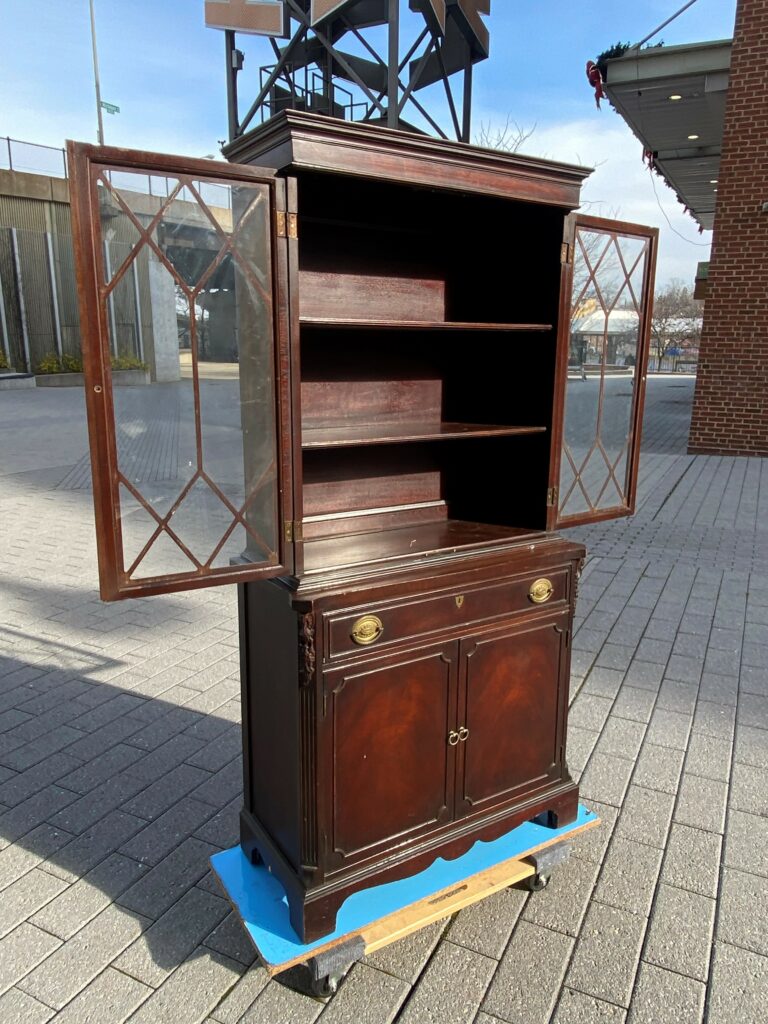 A handsome China cabinet and an elegant side table were two finds that will make you strut your stuff—especially when you only pay a tiny amount for the big look.  Both of these pieces were constructed to last for decades and had lovely details waiting to be highlighted.  What's not to smile about that?
2. Silver is always in style
Silver is a metallic tone that looks fantastic in any setting or with any décor.  Therefore, pick up some silver spray paint from your favorite hardware store (mine is Annie's Ace Hardware in Brookland with the most helpful team) and move your pieces onto drop cloths set outside or in a well-ventilated space.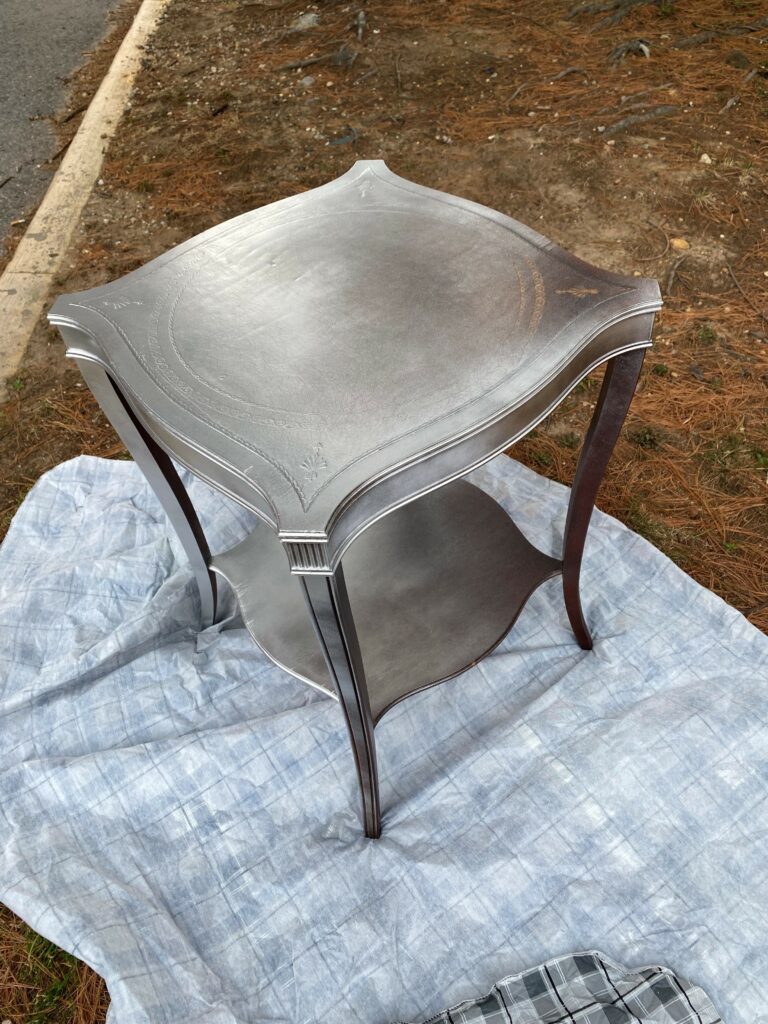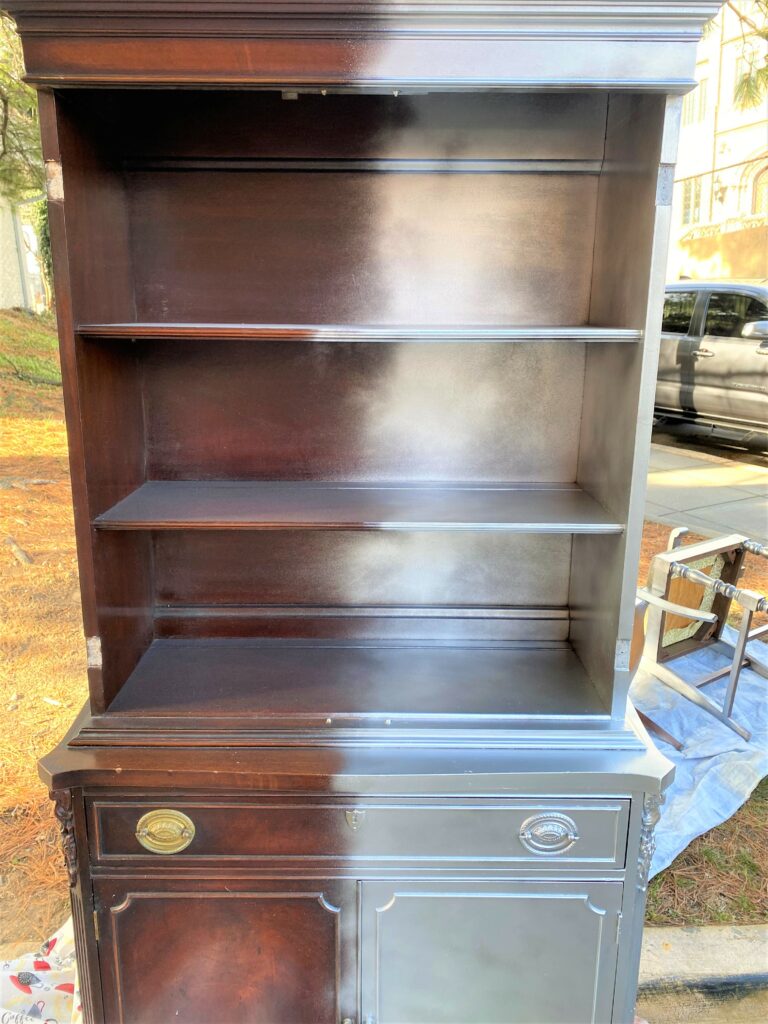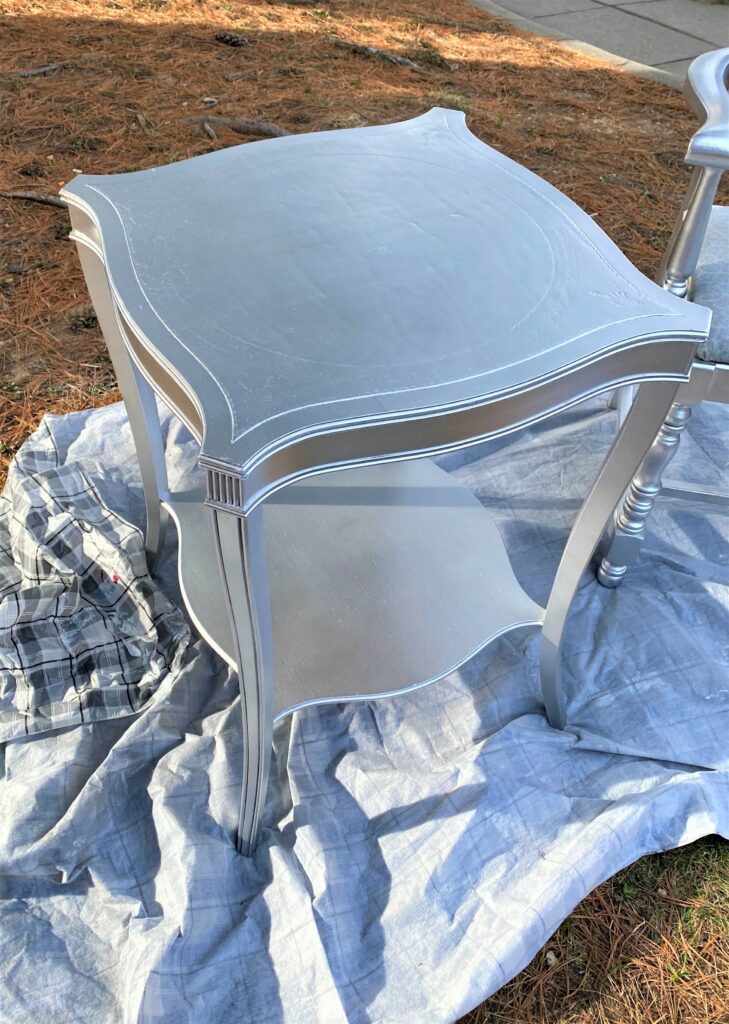 As with any DIY project, when you use spray paints, be sure to approach with a light and gentle touch.  Add several light layers to avoid drips and runs.  Smaller pieces, like the side table, should be placed on their sides to allow coverage from every angle.  A China cabinet will be hard to move, so do your best to hit every nook and cranny.   Even if you have to add three or four layers, the end result will make your smile sparkle, too.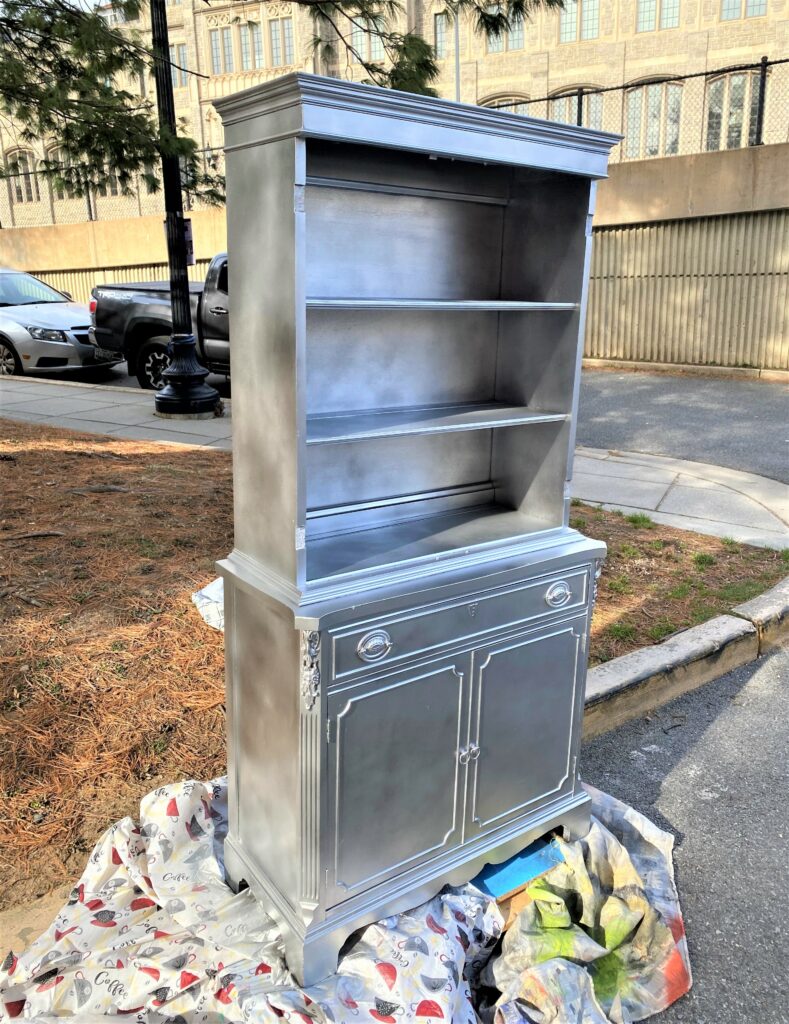 Design Idea 1:
If you come across a China cabinet to upcycle, consider removing its doors and using them from a future DIY project.  By taking them off and allowing the shelves to be open, it will be more accessible for items displayed there and instantly feel more contemporary.  After you remove them, you will want to fill the screw holes with wood filler.  Let it dry, then sand away—-all done before your first silver layer is added.
3. Bring out beautiful bits with black
Take your shiny silver pieces to the next level of gorgeousness by adding glossy black paint to special parts. To help frame them, black was brushed onto the front sides of now open shelves.  Around the middle was a wavy detail that was highlighted, too, with black as was pretty carvings along the sides of the cabinet doors.  The black makes them pop out and gives the piece a really special look.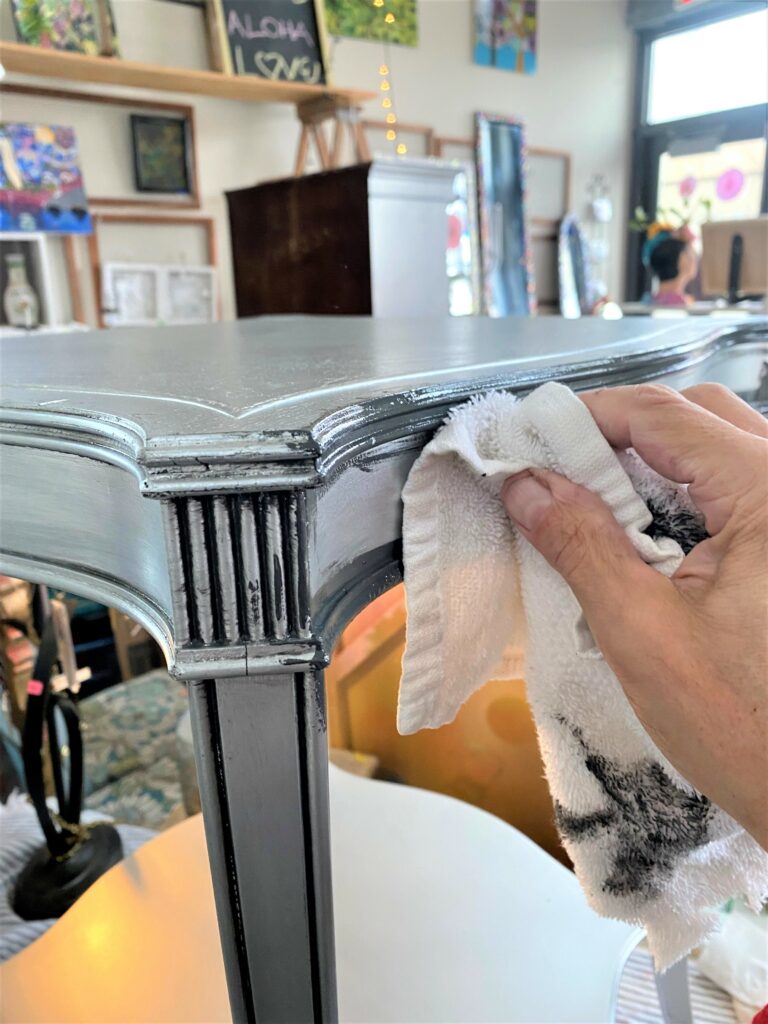 For the side table, black paint was brushed into some of the carved parts and then wiped away for a distressed look.  This process is super easy as it adds dimension and calls attention to these details.  Your fingers and hands might get a little messy with this brush-on wipe-off step, but that is part of the transformational fun!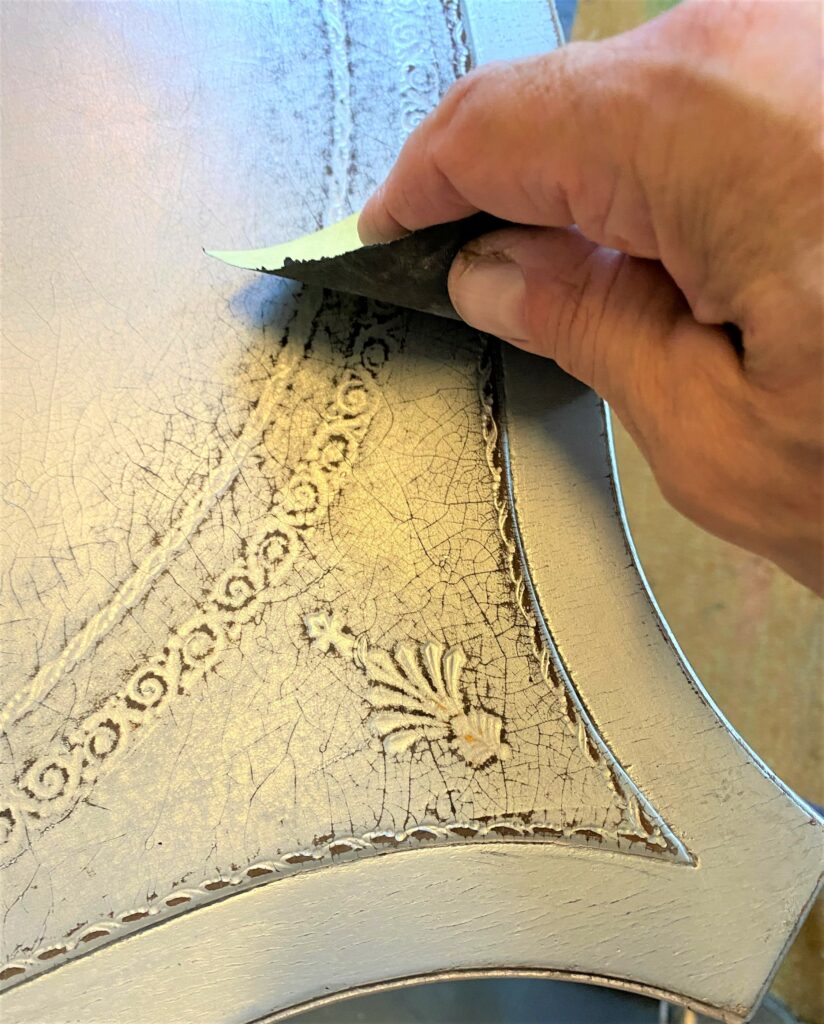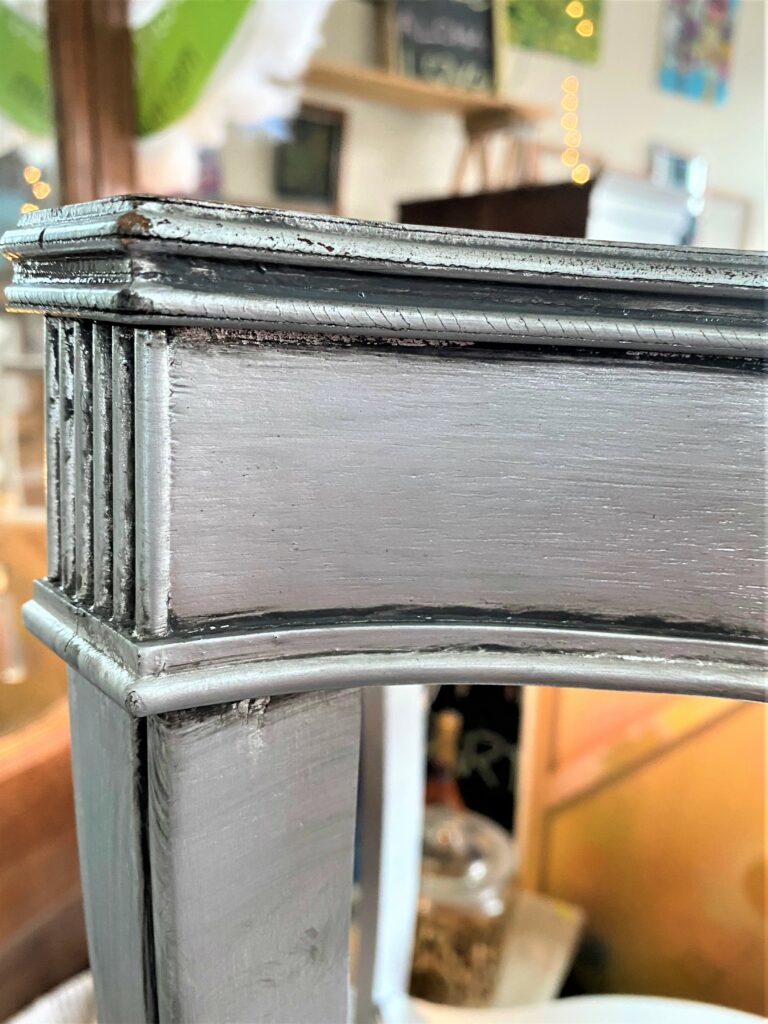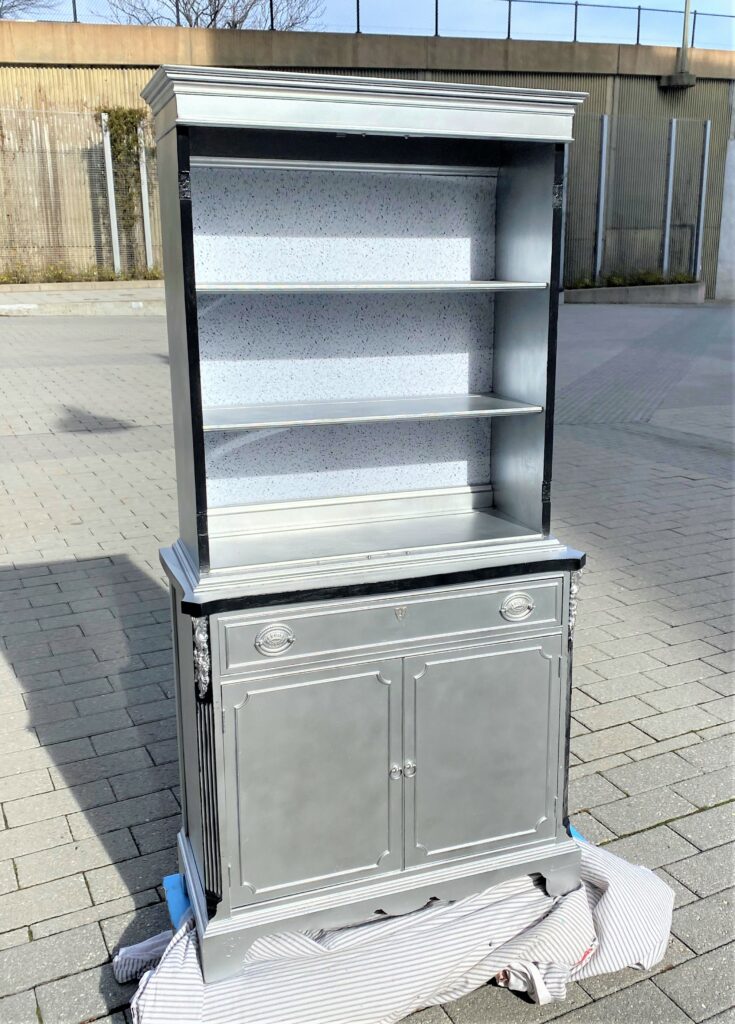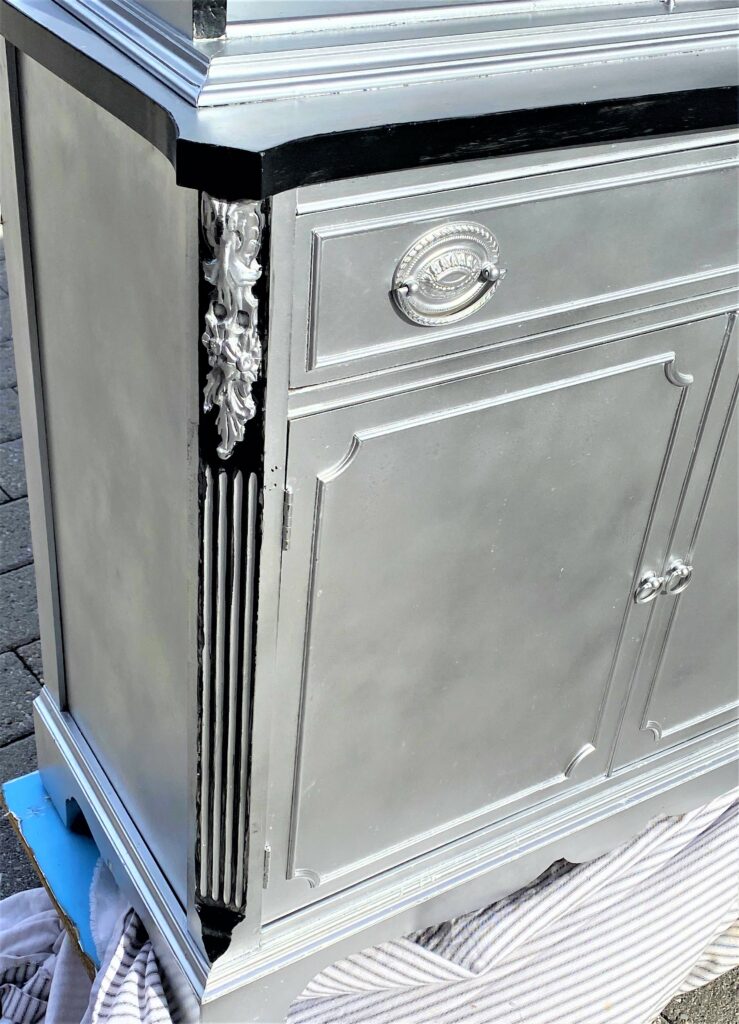 When the black paint dries, consider expanding the delightful distressed look by using fine-grade sandpaper and removing layers of the paint along the edges or on details to make them stand out.  Once done sanding, gently wipe away the dust created with a damp rag.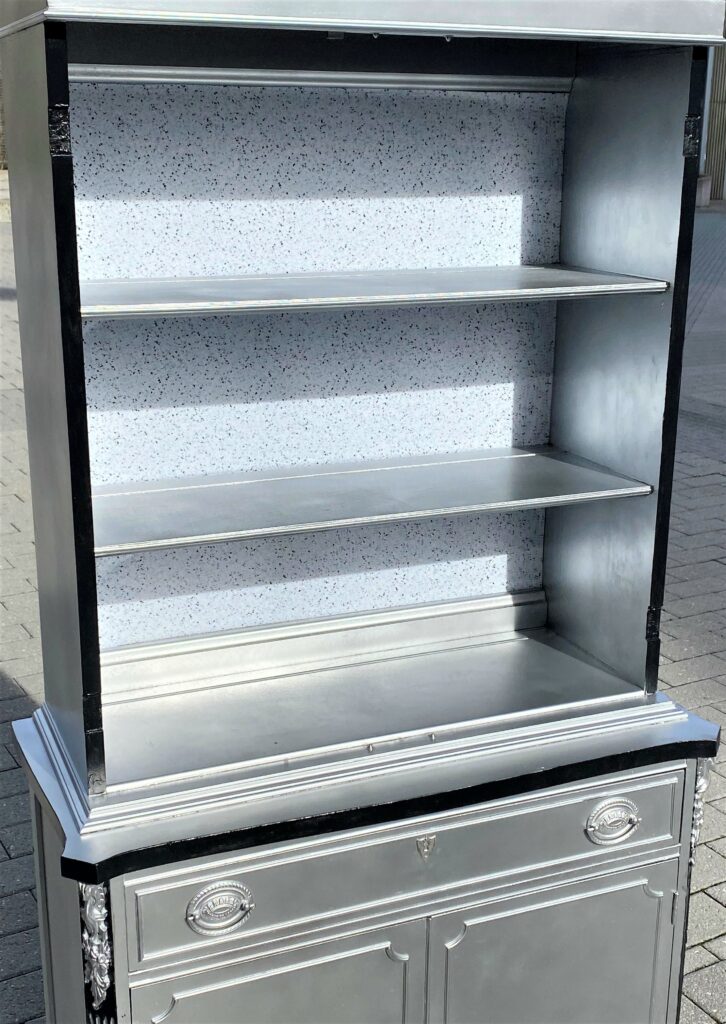 Design Idea 2:
To add extra visual interest to the China cabinet, consider highlighting its inside back section.  You could use paint to bring it out or, like done here, use peel & stick contact paper.  It comes in many colors and styles; the one selected had a white background with gray and black flecks on it.  Subtle enough to not complete with items displayed on the shelves yet fresh feeling and attractive.  Measure your back section, cut it with scissors, remove the backing, and place it in position.  Yes, that is it!  Fun, fun, fun!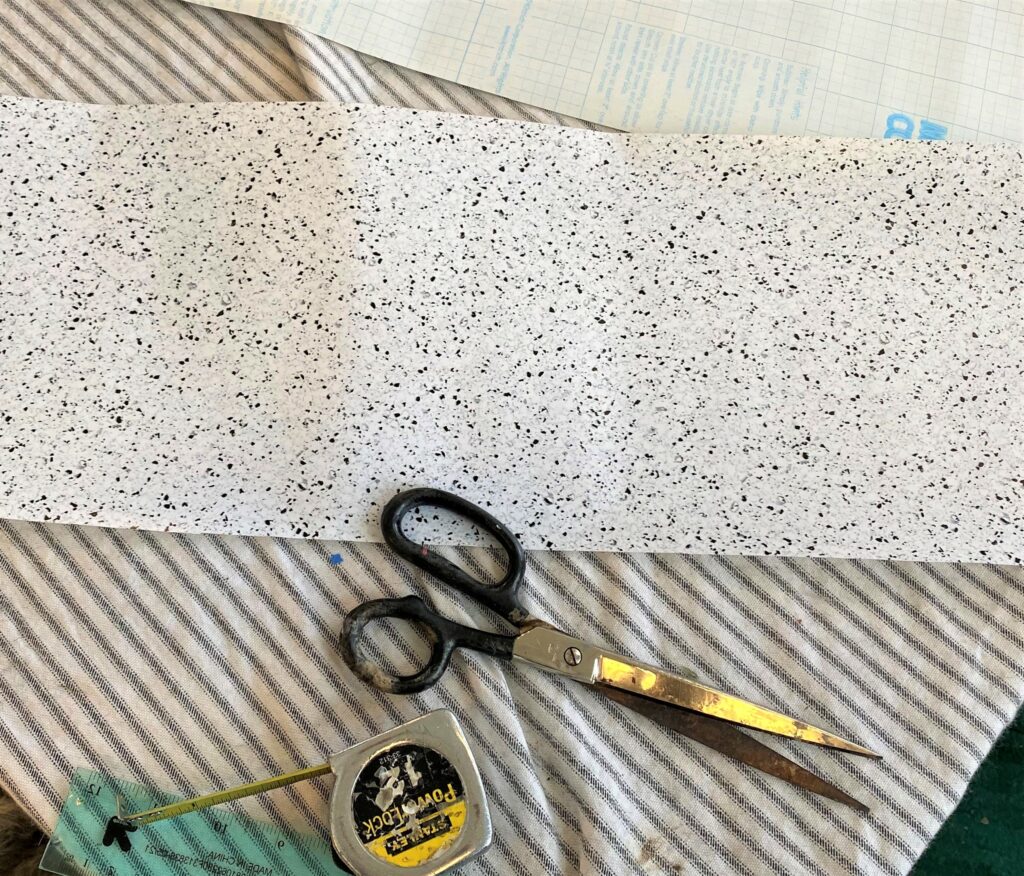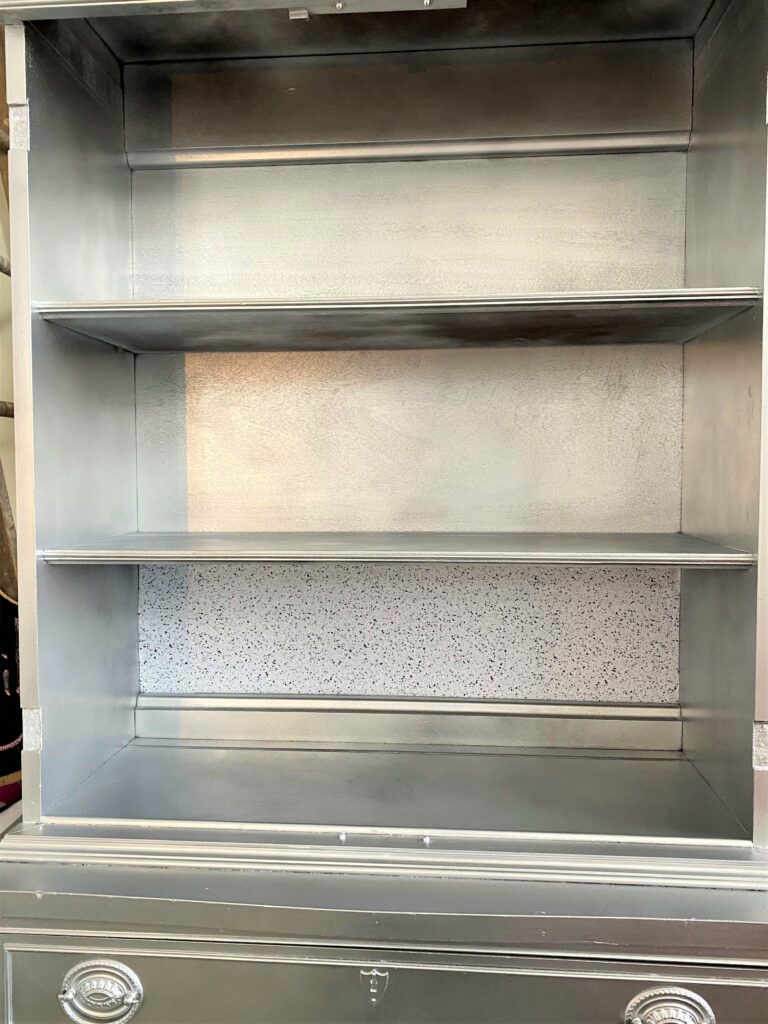 4.      Put in place, position pieces, and something else
Your upcycled silver & black pieces are now ready for prime time.  Place the China cabinet in its new spot, possibly your foyer, maybe a bathroom, or how about the living room?  Add special items to the shelves.  Store things in the drawer and cabinet.  Stand back and admire its DIY beauty!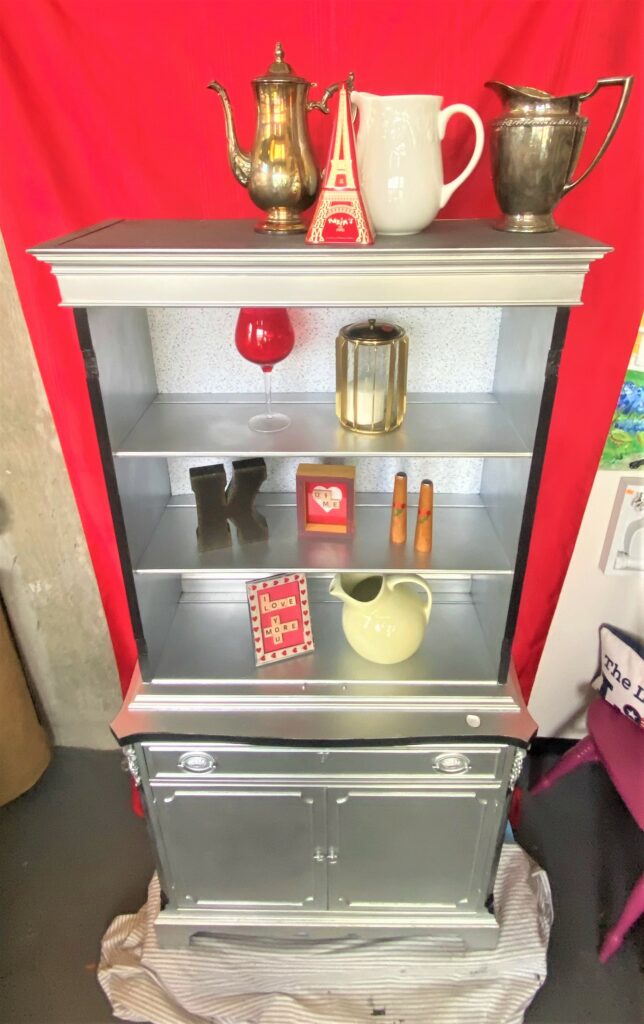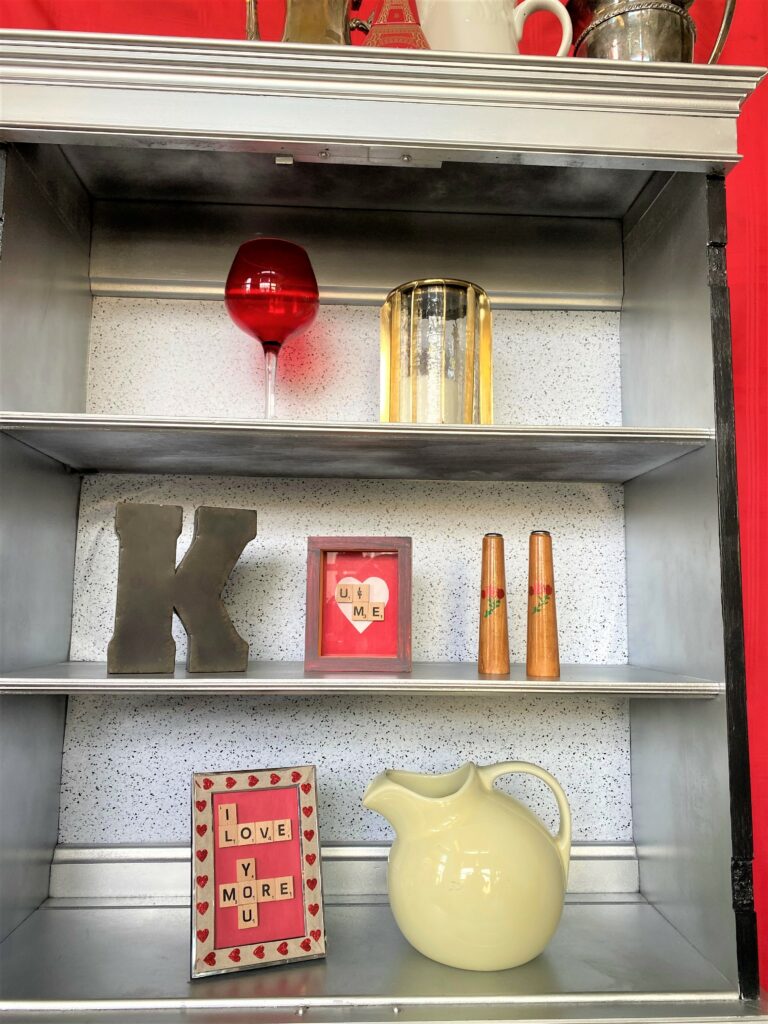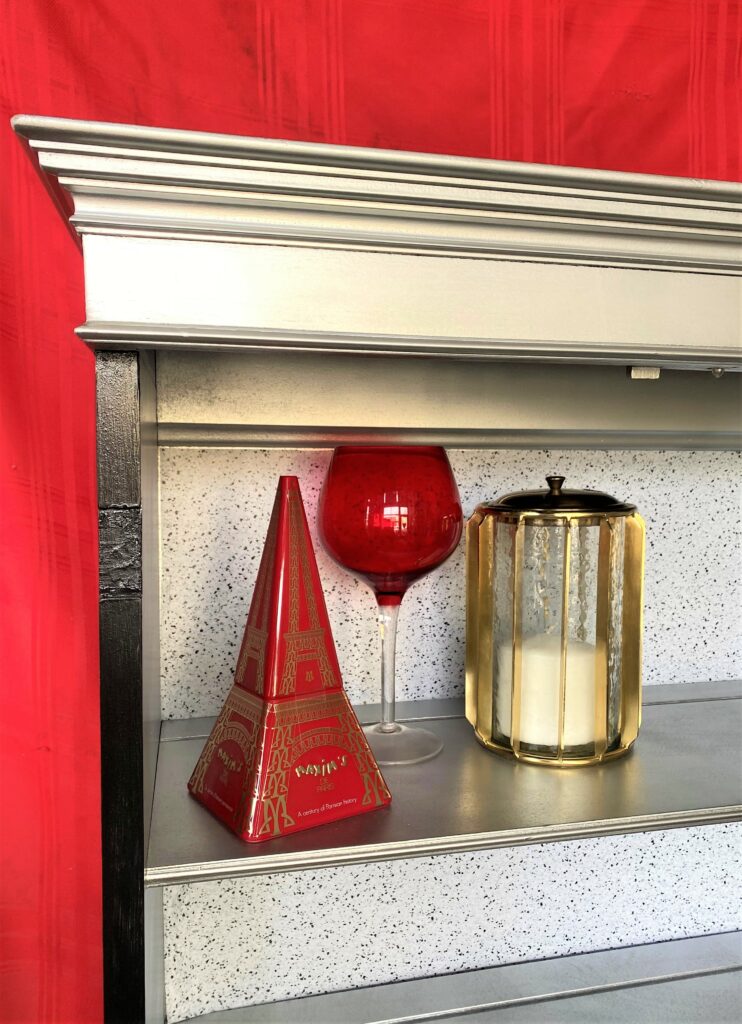 Position the side table next to your sofa.  Put a colorful lamp with a stylish shade on the top, along with lovely accent items (all picked up at Goodwill, too!).  Take a seat and give yourself a pat on the back for upcycling this piece rather than leaving it lingering in the attic or basement–or ending up in a landfill.  (Heavens, no!)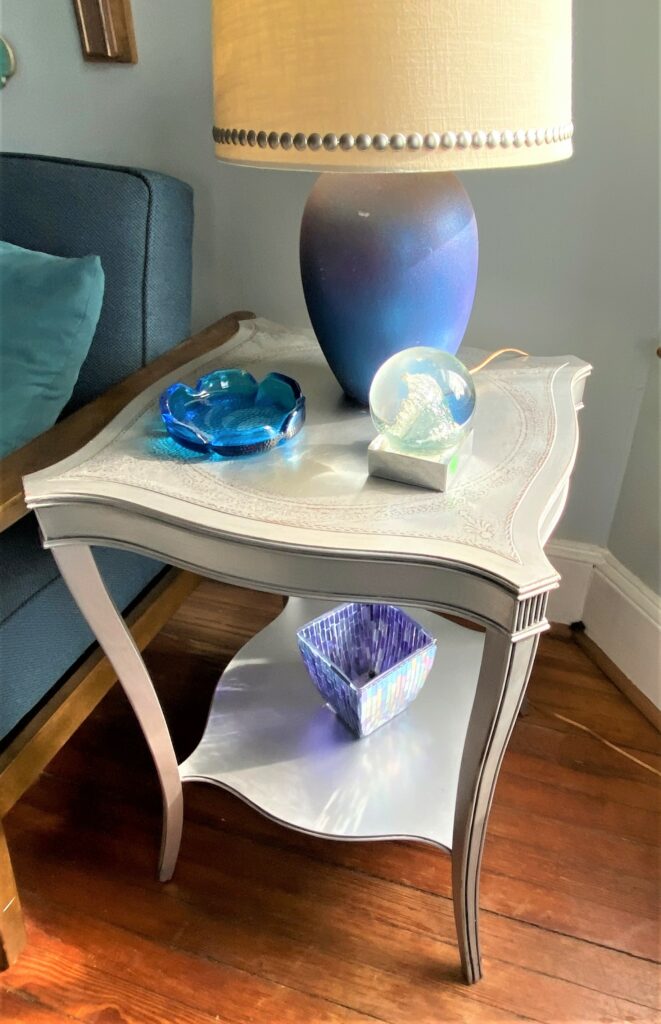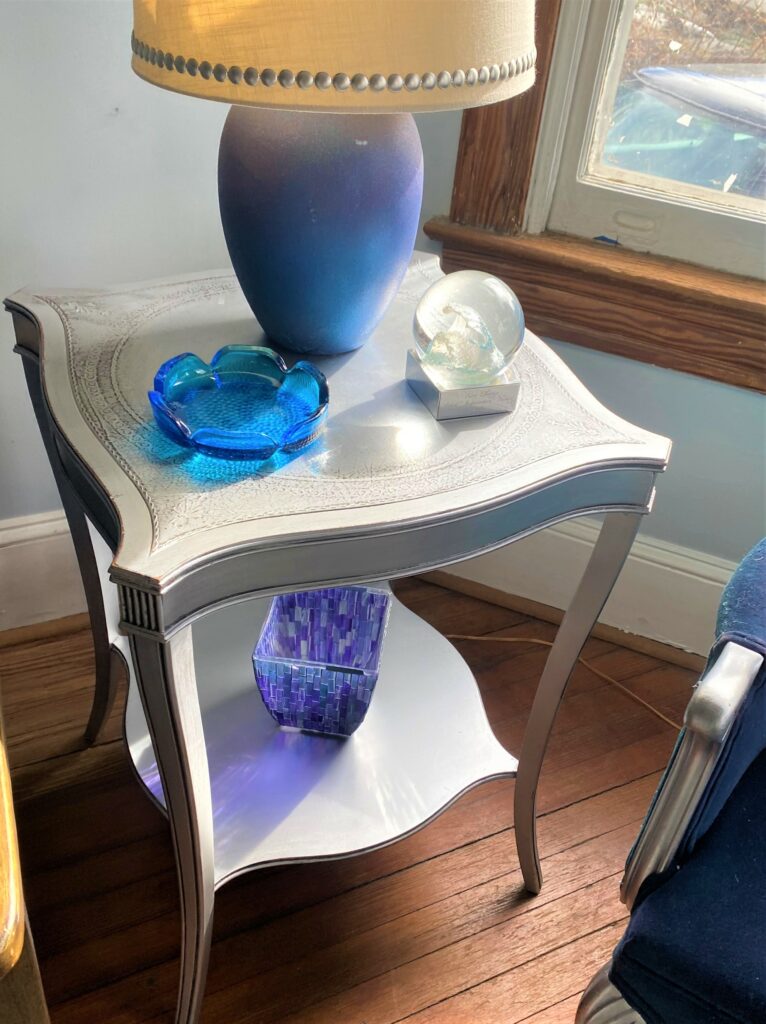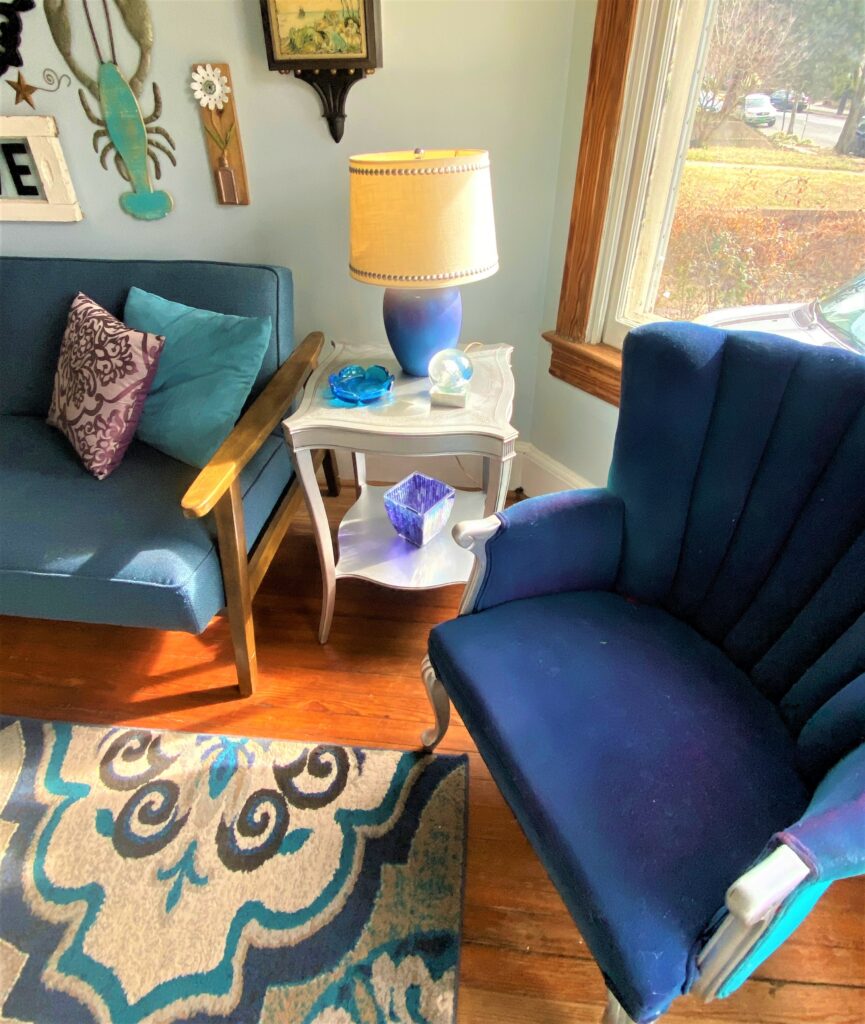 Both these pieces will be sure to capture the attention of anyone who gets the joy and excitement of seeing them in person and, yes, spending time with you!
Thanks to Finding Your Good for all the ways you make our community and the people who live here to shimmer and sparkle, too!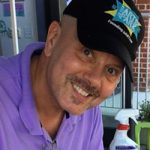 Tim Kime
Artist, Motivational Speaker, Life Coach
Tim Kime is an artist, life coach, and connector. He is the President of Kime Leadership Associates, offering executive coaching, meeting facilitating, and motivational speaking. He is also the Chief Creative Force of Transformation Junkies, which upcycles furniture and other household items into functional works of art. He combined his two passions—unleashing the potential in people and transforming items with the launch of the Art of Possibilities Workshops. These workshops are part upcycling, part dreaming, and part goal setting.