It's happy hour in my yard all day long thanks to my $9 garden upcycle project from Goodwill!

This was an easy garden upcycle project that took less than an hour to DIY once I found the perfect items at my local Goodwill store.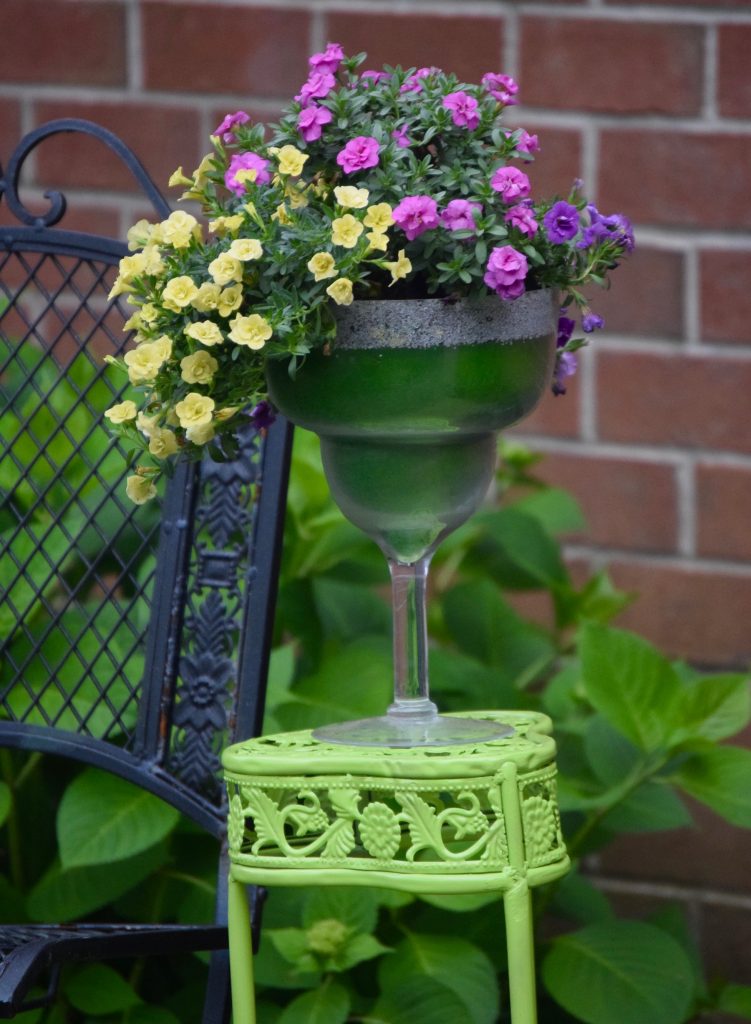 First, I found this little metal table for $3.99 in Goodwill's Furniture section. I thought it would look cute painted a bright color and tucked into my yard somewhere.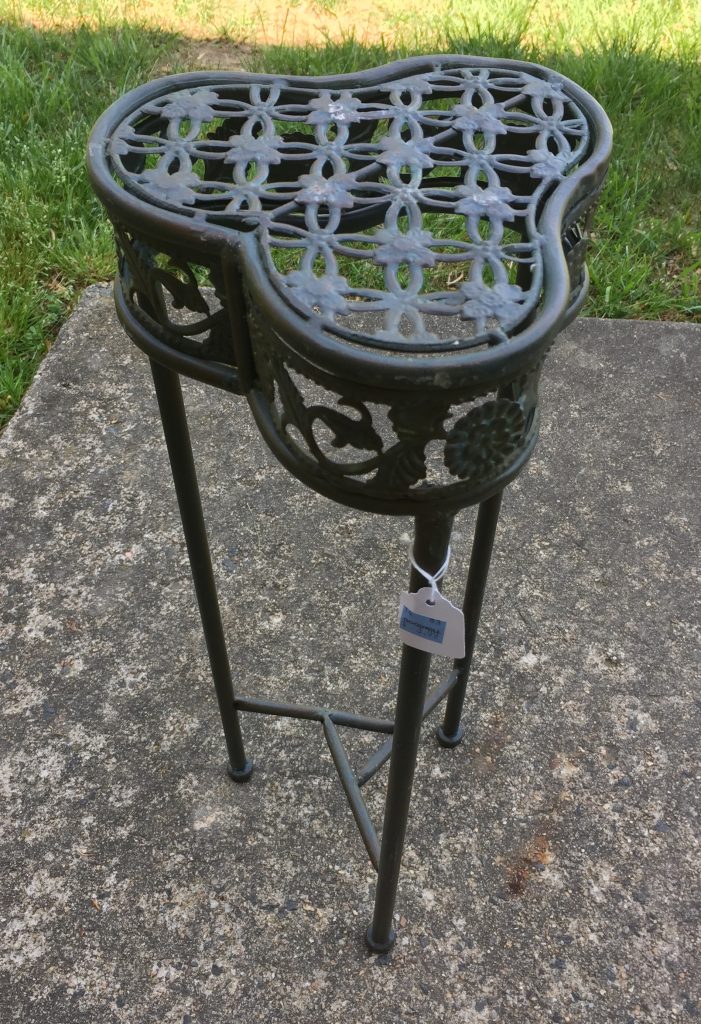 Next I needed something interesting to put on top of the table.
I found the perfect thing over in the Housewares section. This lamp is shaped like a giant margarita glass (complete with a little "salt" around the rim).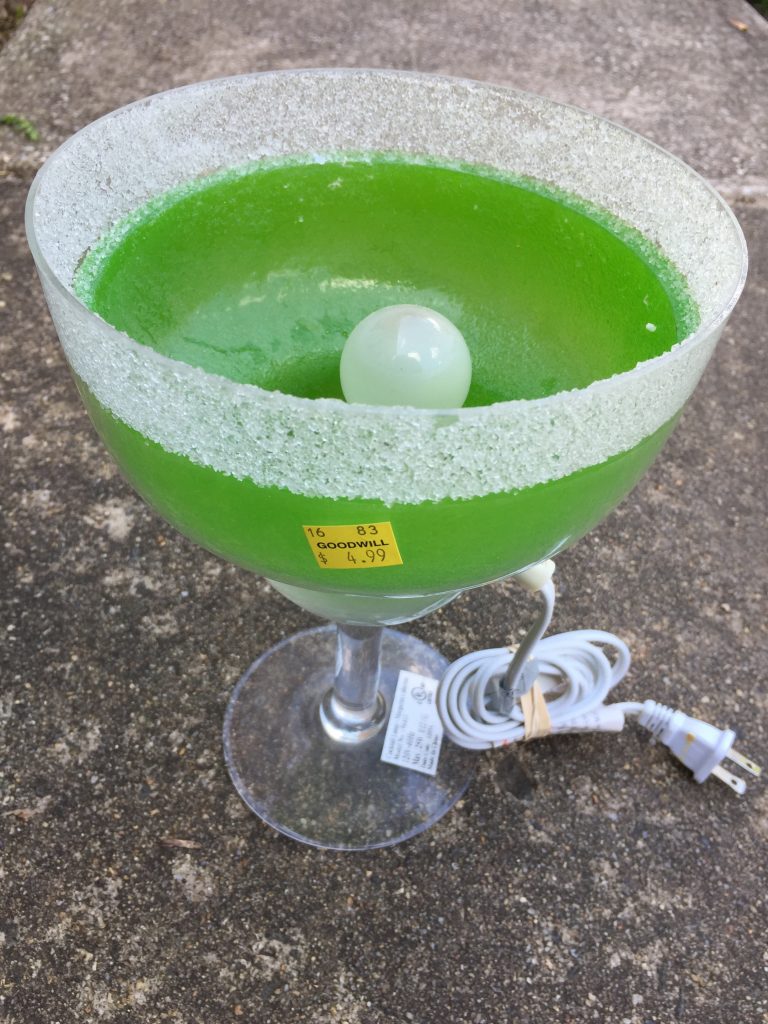 There's nothing I love more than finding unexpected quirky things at Goodwill. I loved the lamp–and also loved that it only cost $4.99.
Goodwill's Housewares section is a great place to find all kinds of housewares, of course. But I look at things a little bit differently.
I like to hunt for objects that are big enough to use as planters, but more interesting than your run-of-the-mill clay pot. Pretty much any container big enough to hold a little dirt can be upcycled into a planter.
To turn the margarita glass lamp into a planter, I simply removed the bulb and cut off the electrical cord. Then I added potting soil and pretty flowers.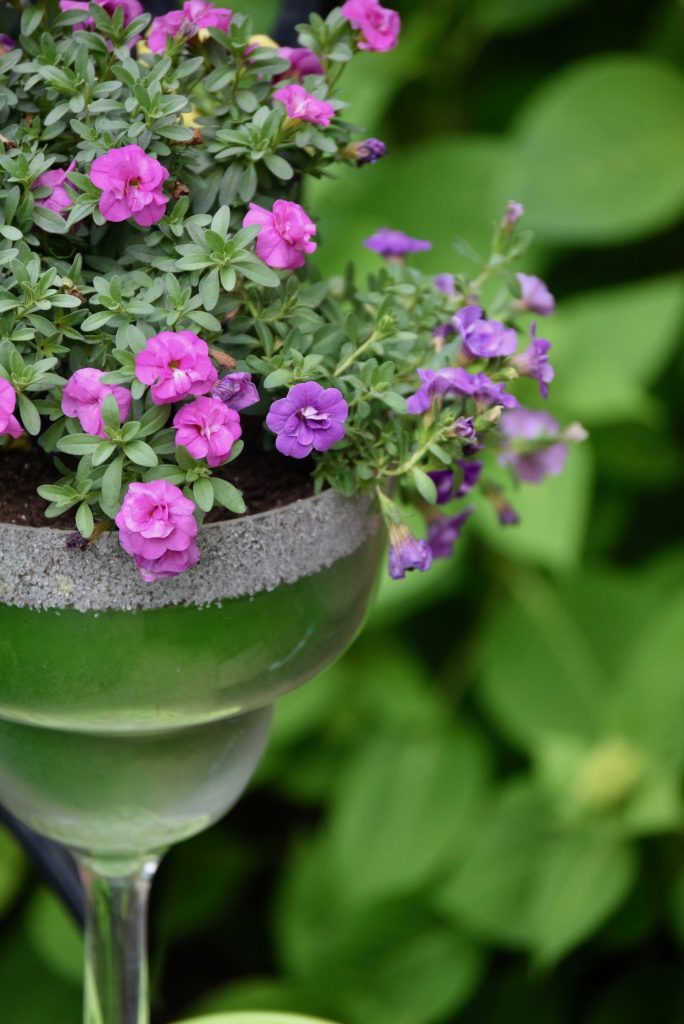 I spray painted the table a color called Key Lime leftover from my DIY Solar Candelabra I made last summer from another awesome Goodwill find.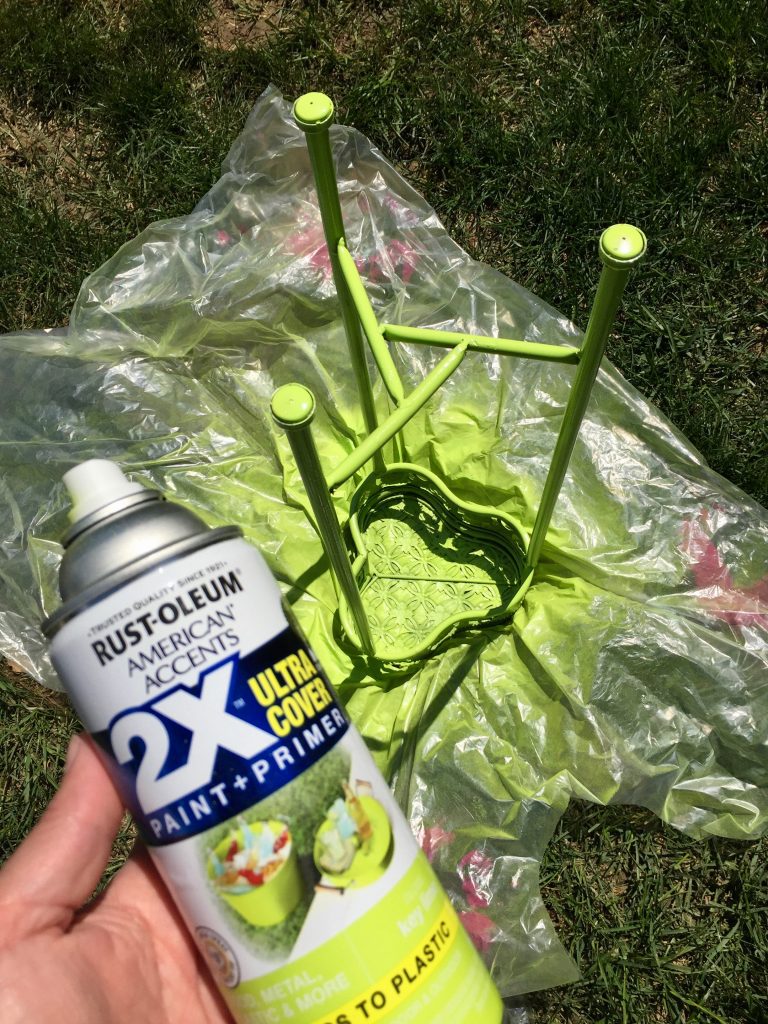 When painting small tables, I like to turn them upside-down to paint the legs first. When you flip them upright, you can touch up any spots you missed.
Here it is – my $9 Goodwill Garden Upcycle Project!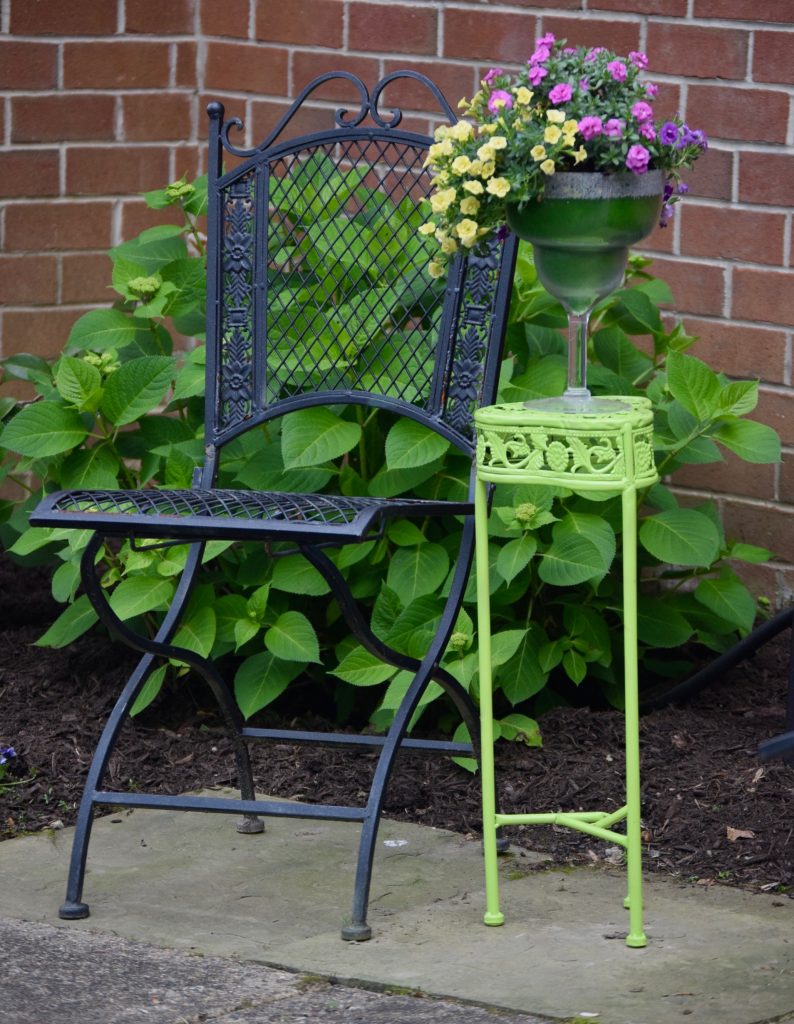 Cheers!
What interesting Goodwill items have you upcycled into flower pots? Let us know in the comments. And don't forget to share it on Instagram, #FindingYourGood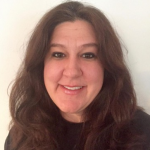 Courtney Mickalonis
Courtney Mickalonis is an artist, teacher, and treasure hunter at All Things New Again, a furniture and paint boutique in Leesburg, VA. She finds old furniture that nobody loves anymore and makes it beautiful—and useful—again. Courtney teaches a monthly Learn How to Paint Furniture class at their Leesburg studio and hosts The Furniture Painting Friday Show every Friday at 12 noon on the All Things New Again Facebook page.