Goodwill is my go-to store for furniture and home decor items I can paint and upcycle into something beautiful for my home. Every now and then, something else grabs my attention.
I love finding random–and wonderful–items that I never even knew existed. Whenever I find something unexpected and awesome, I just have to buy it.
The best Goodwill treasures are ones you weren't even searching for. But when you find them, you can't help but be delighted.
Here are my Top 3 Most Unexpected (and Awesome!) Goodwill Finds:
1. The Giant Sparkly Spider with Purple Lights Inside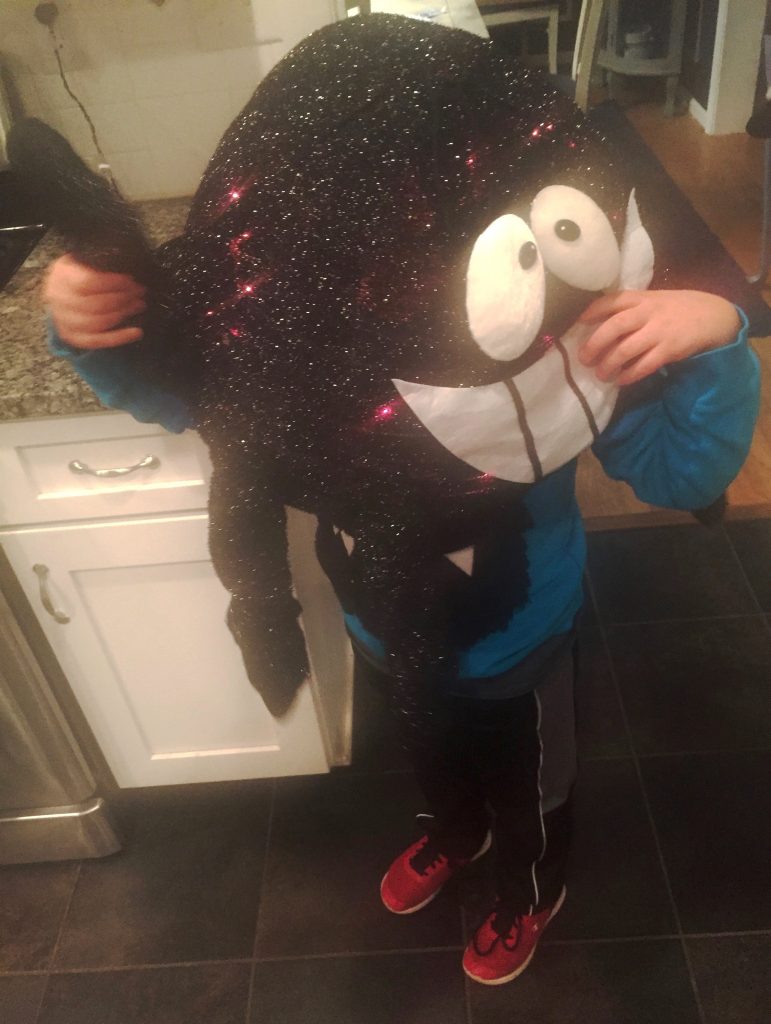 I normally have a different reaction to giant spiders, but this guy's happy smile made me smile too. When I held him up, I noticed the string of purple lights stuffed inside of him.
Did you know Goodwill has an electronics station where you can plug in electronic items to test if they work?
When the Giant Sparkly Spider lit up, I knew for sure he was coming home with me. My little boy likes him too! We can't wait to decorate our home with him next Halloween.
2. The Elvis Forever Purse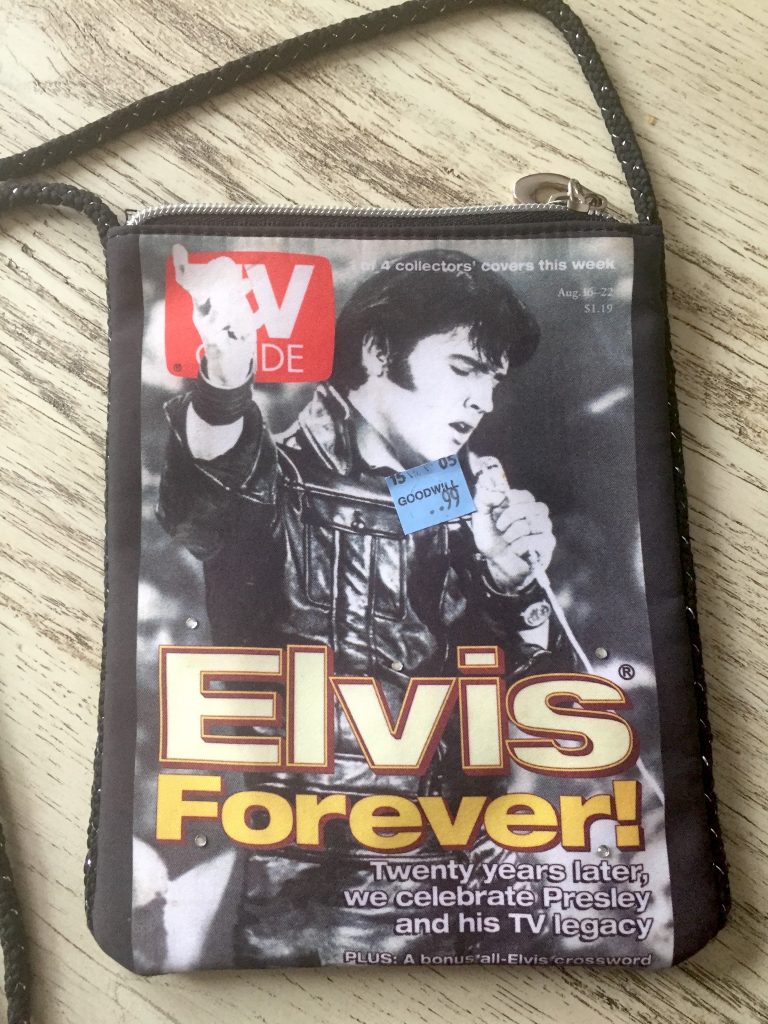 This is the best 99 cents I've spent in awhile! I found this Elvis Forever Purse just the other day. It features a vintage TV Guide cover with a picture of Elvis Presley wearing the iconic black leather jumpsuit from his 1968 Comeback Special. The purse is little, but it is loaded with quirkiness and pop culture nostalgia. Bonus: My phone and keys fit inside perfectly.
3. The Jim Larranaga Snow Globe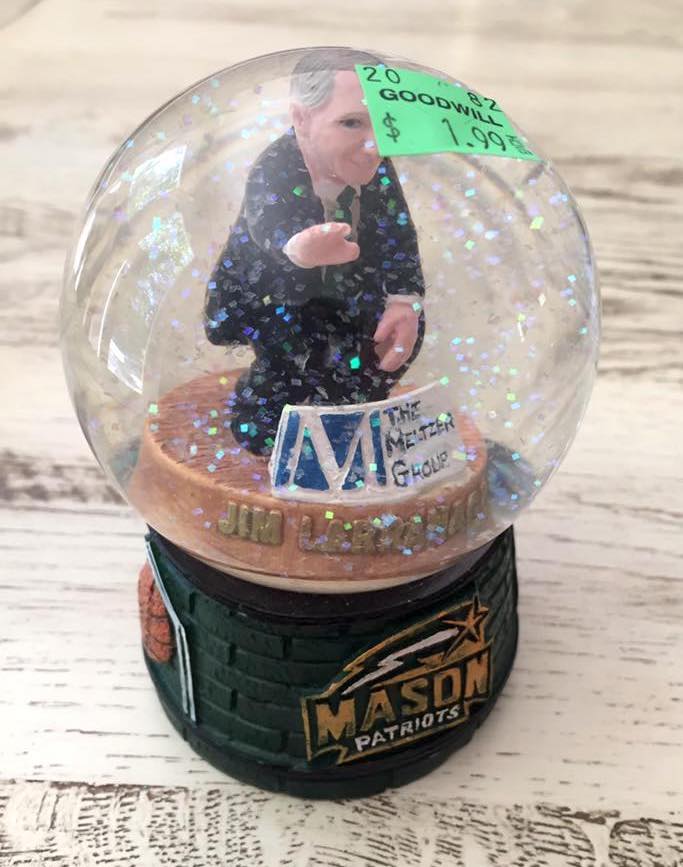 Jim Larranaga is the former George Mason University Men's Basketball coach who led the team to an unlikely–and amazing!–journey to the Final Four in 2006. The Fairfax, VA Goodwill store is a few blocks away from George Mason University, my alma mater. Occasionally I find GMU gear here. This snow globe is my all-time favorite.
Coach Larranaga is an awesome guy and this snow globe was an unexpected and awesome Goodwill find. I keep it on my desk and shake it up whenever I need a little inspiration.
What is your most unexpected and awesome Goodwill find? Let us know in the comments. And don't forget to share it on Instagram, #MyGoodwillFind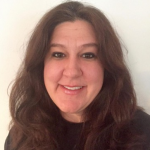 Courtney Mickalonis
Artist, Teacher, and Blogger at All Things New Again
Courtney Mickalonis
is an artist, teacher, and blogger at All Things New Again,
www.allthingsnewagain.net,
a furniture and paint boutique in Leesburg, VA. She finds old furniture that nobody loves anymore and makes it beautiful—and useful—again. Courtney teaches monthly furniture painting classes at their Leesburg studio and shares tutorials on her blog. Follow her on Instagram (@all_things_new_again) for more furniture upcycling adventures!