It's that time of year again when the weather is warming up and all of my cute & chunky winter pieces begin to make their way into retirement once again. My pale skin and off the shoulder blouses welcome the warmth of the sun!
When this season comes around, I often feel a sense to want to purge my existing warm weather clothing and buy new items to stuff into my closet but, typically doing so without just cause. Aside from the new and emerging trends on the market, I remember that I already have the perfect place to shop from, and it begins within my own storage closet! There is something that sends off positive feel good emotions when the concept of shopping is mentioned. Which, can be true for a lot of people. Even if I shop second hand and from thrift stores, simply consuming just to consume is still wasteful. Just like anything else, things are best approached with care and responsibility.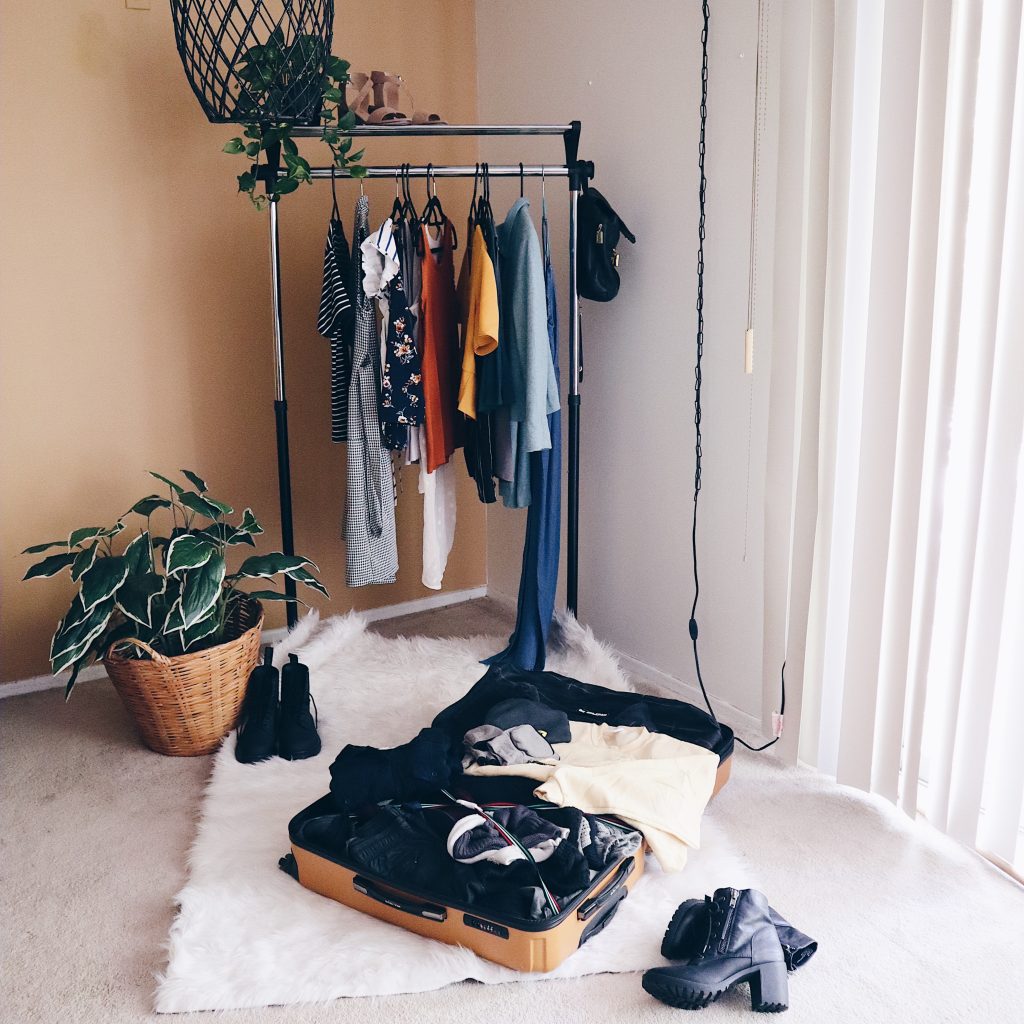 In order to resist the urge to splurge and when fall turns into spring, I do a huge swap in my wardrobe by setting aside one day during the weekend to rotate pieces within my wardrobe that are more weather appropriate for the season. Just as I'm welcoming fall's arrival last year, I gathered my summer and spring items and placed my out of season items into one of my large suitcases (to use as storage) while simultaneously taking items out of the same suitcase that are from the last season. As I begin sorting, I am conscious when analyzing what to keep and what to donate. As I get older, I find that my style and tastes remain the same year to year, but, sometimes I always have a few pieces that I am ready to part with after it has served its season in my life.
During fall & winter 2018, I successfully created a capsule wardrobe that included items that I was absolutely in love with and enjoyed wearing and re-wearing multiple ways.
Now that spring has sprung, I am ready to look through all my items and separating what should stay and what should go. This season, I am anticipating wearing more classic feminine cuts, colors and silhouettes. I am also hoping to shape my closet with pieces that will work well in transitioning from business casual into after work social blogging events.
WHAT I REMOVED
Winter had some bitter unforgiving cold days. My many thick knit fisherman's sweaters were perfect in protecting me as much as possible but, are now way too warm to even think about. Other items that are going into retirement, include my Michael Kors silver down jacket, my various solid mock neck tops (although some of them that are 3/4 sleeve make for great pieces to layer with a faux leather jacket during the cold spring mornings. Oh- and my many, many pairs of suede black booties. Honestly, I might keep out my olive Sam Edelman chain wrapped booties and my chunky heeled booties for late nights out. They look great paired with skater and slip dresses. A couple dark wash trousers will remain in rotation for work as well.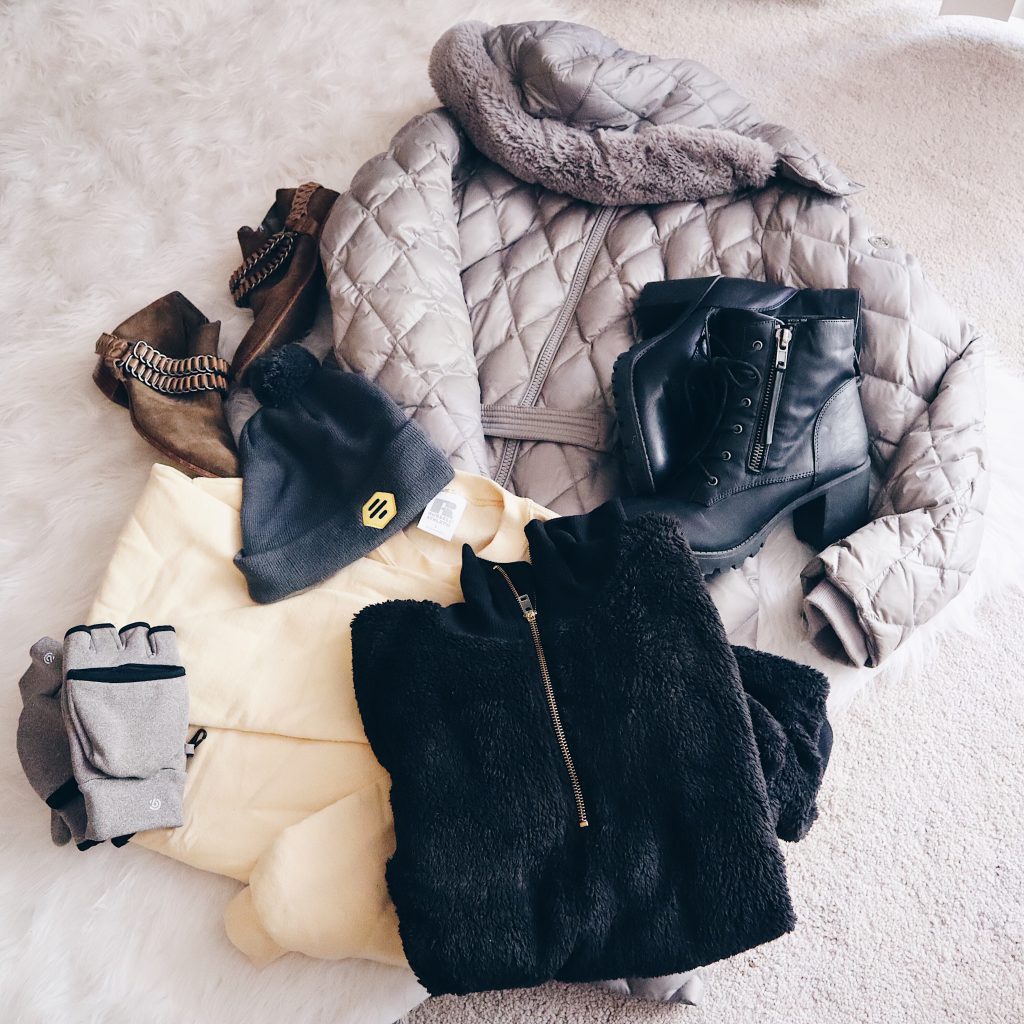 WHAT I SWAPPED
I was surprised by how many colorful items I already have in my warm weather collection and felt a sense of pride for accomplishing this last year. As someone who loves her neutrals, I must say, I did an amazing job and adding pops of color, especially different hues of yellow, and pink/ purple pastels. Various cuts of dresses were also to be found as I continued to sort. An assortment of bomber jackets, windbreakers, denim and basketball shorts, embroidered floral tops and bottoms and silk & linen blouses.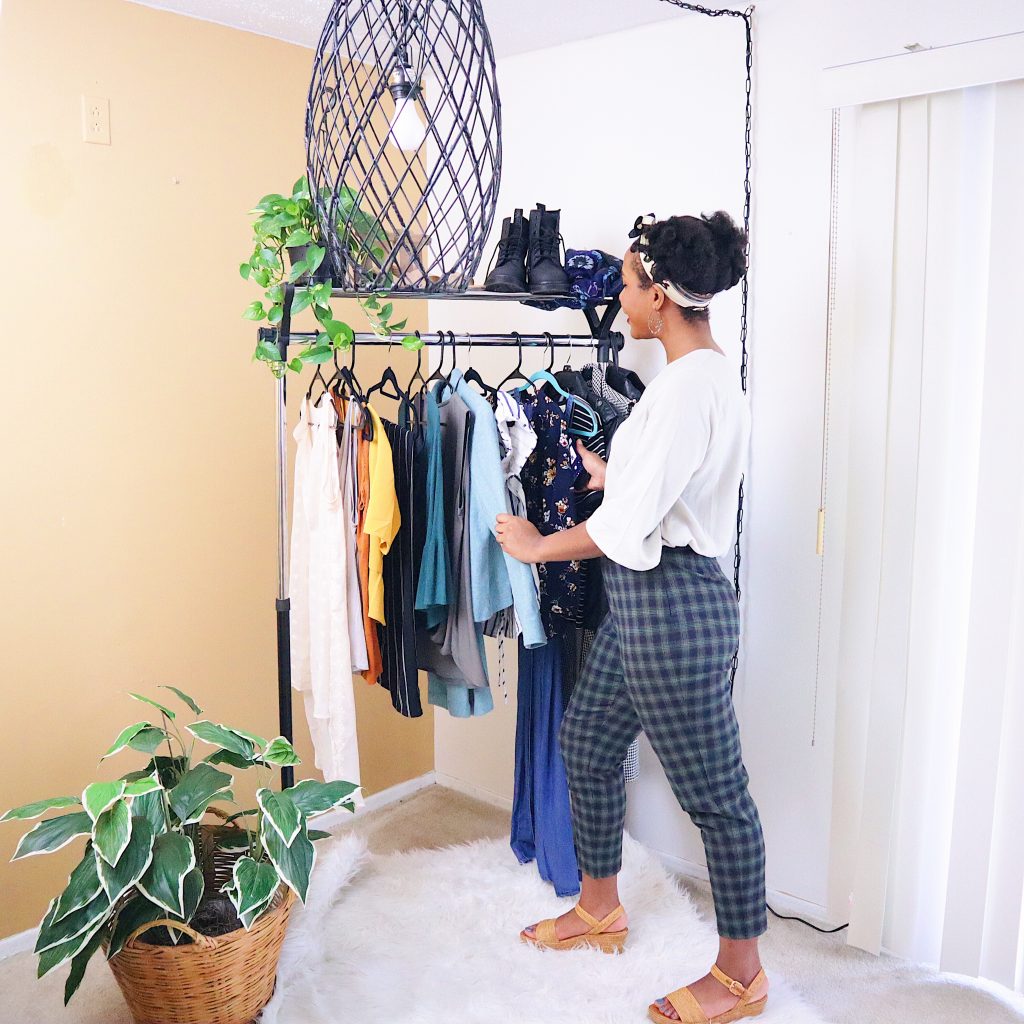 WHAT I ADDED FROM SHOPPING SECONDHAND
As I mentioned earlier, I wanted create a capsule wardrobe with my spring and summer wardrobe and lucky for me, that means that I will get to add a few pieces to my current mix. Since I have done an great job incorporating color, I am going to focus on collecting similar colors (I'm thinking yellows, greens, and mauve's since they look great with my warm weather tan) while also channeling both comfortable yet vibrant chic vibe. I also want to include more edgy footwear. Usually I'm a booties girl and love when fall comes around for that reason. When it warms up, I usually play it safe (and sometimes boring) with sneakers, flats and slip on shoes, and I want to change that. I am thinking more natural heel sandals and straw detail wedges.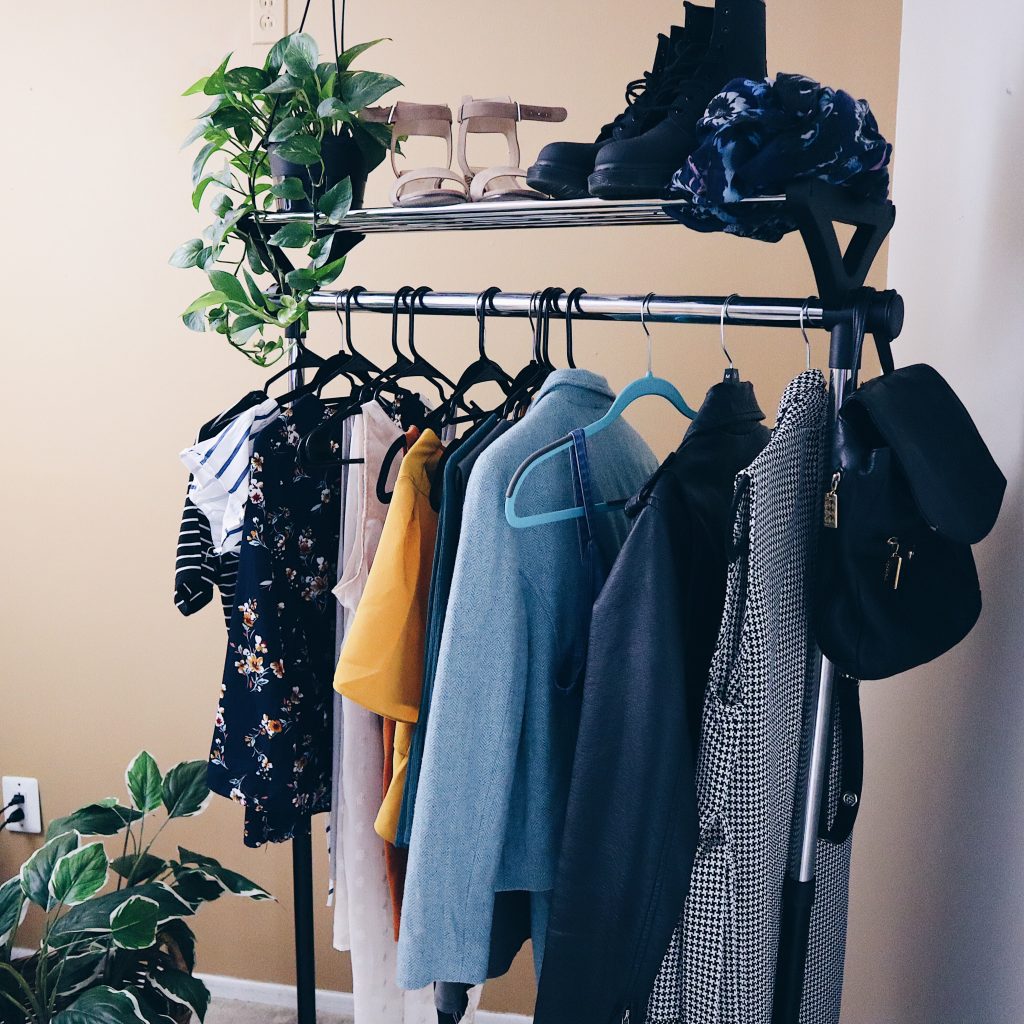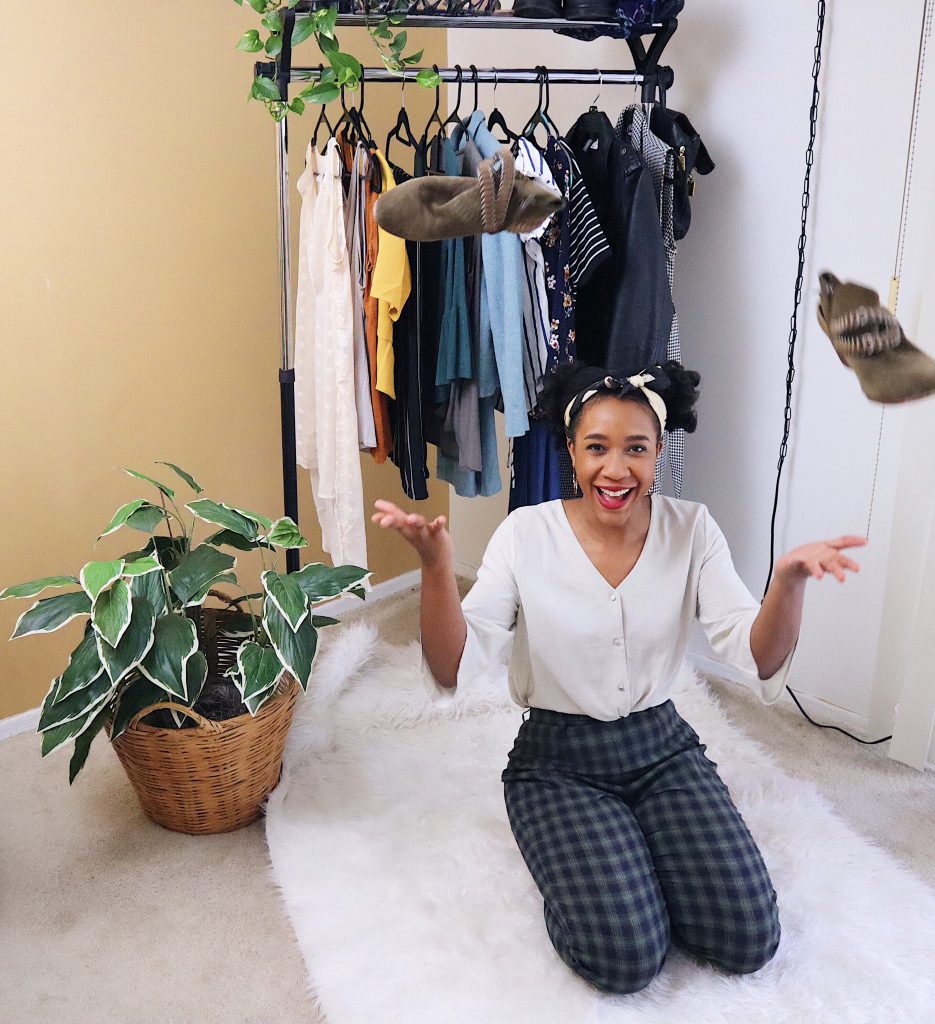 I love this time of year when seasons are transitioning. It gives everyone such a great opportunity to fall in love with their wardrobe and evaluate what items you currently have before running out and purchasing new pieces blindly.
What are you doing to transition your wardrobe this winter to spring season?
About Danielle: Danielle, founder of Thread.Lift, is a self proclaimed secondhand shopping queen, blogger, and tall girl who is living a sustainable slow fashion lifestyle through the art of secondhand living. Follow Danielle for tips and tricks on how to transform a wardrobe without breaking the bank,DIY projects, and making your side hustle work for you.