'Tis the season to start thinking about what to wear for fall, fashionistas! Today I'm sharing a trend that has been around for enough seasons that I think we ought to start considering it a closet staple. The utility or "military" style jacket took the runways by storm a few years back. With the change in seasons, I see it pop right back up as a must-have piece.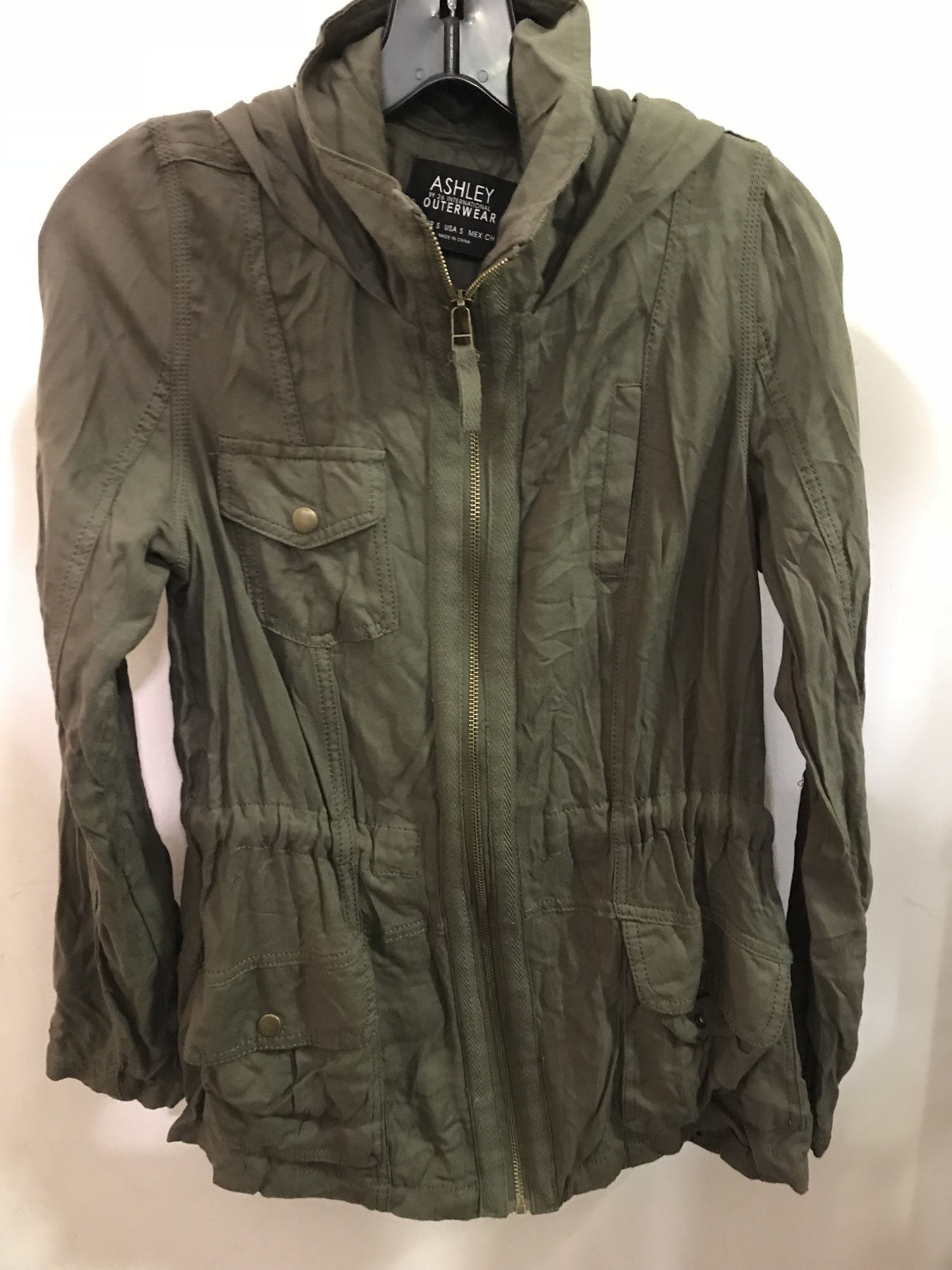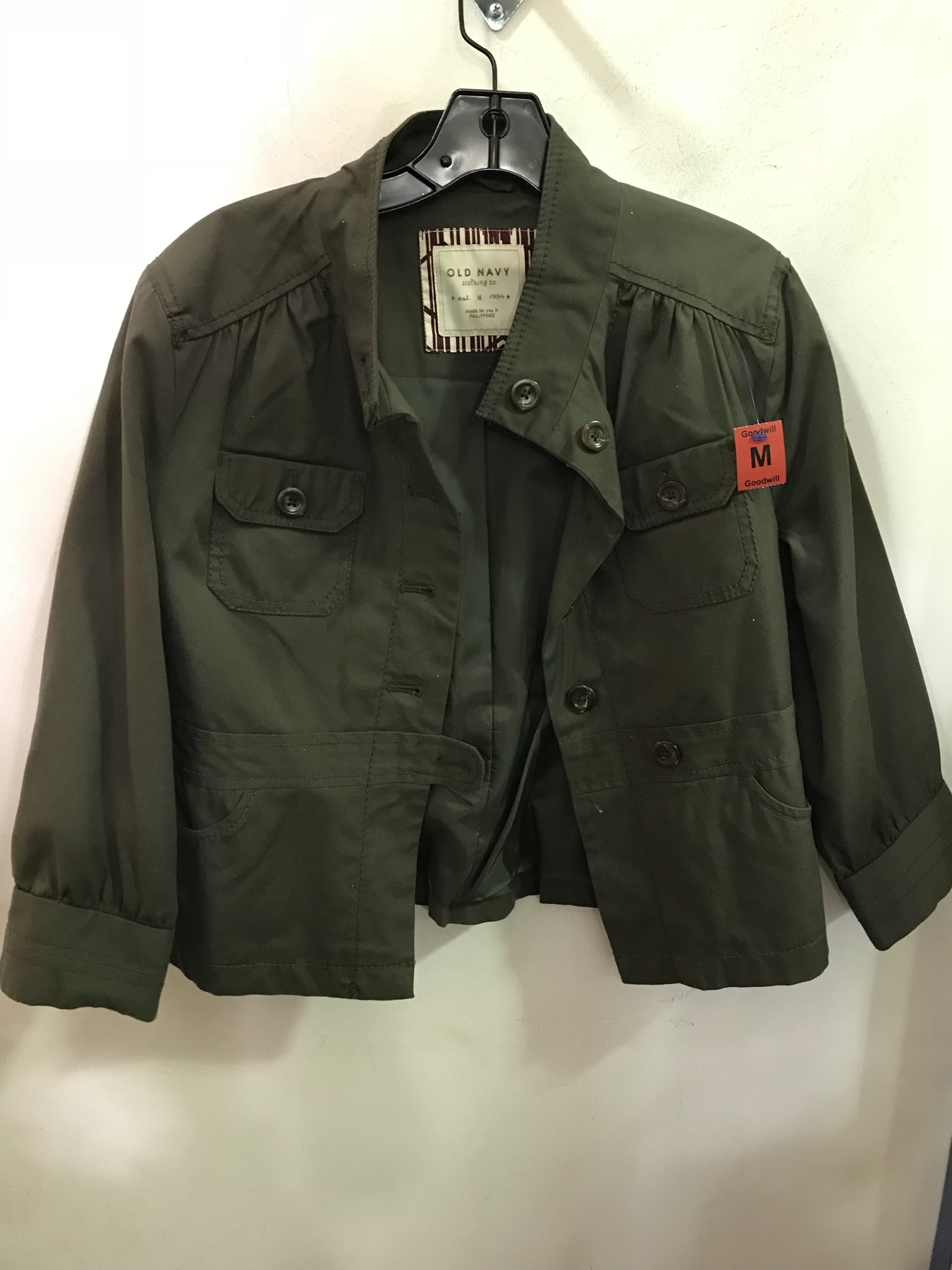 The utility jacket is a fantastic fall or spring staple for a few reasons. First, this style of jacket is usually made of a light cotton or canvas which makes it an ultimate layering piece. In addition to the fantastic fabric, the utility jacket typically comes in limited colors that are incredibly versatile. Most often, this style is seen in iconic military green but can also be spotted in khaki and navy. The muted color palette of this style makes it perfect for transcending seasons. I've been on the hunt for one of these at Goodwill for a couple seasons now and on my most recent trip to the Columbia Pike Goodwill, I spotted not one, not two but THREE adorable utility style jackets.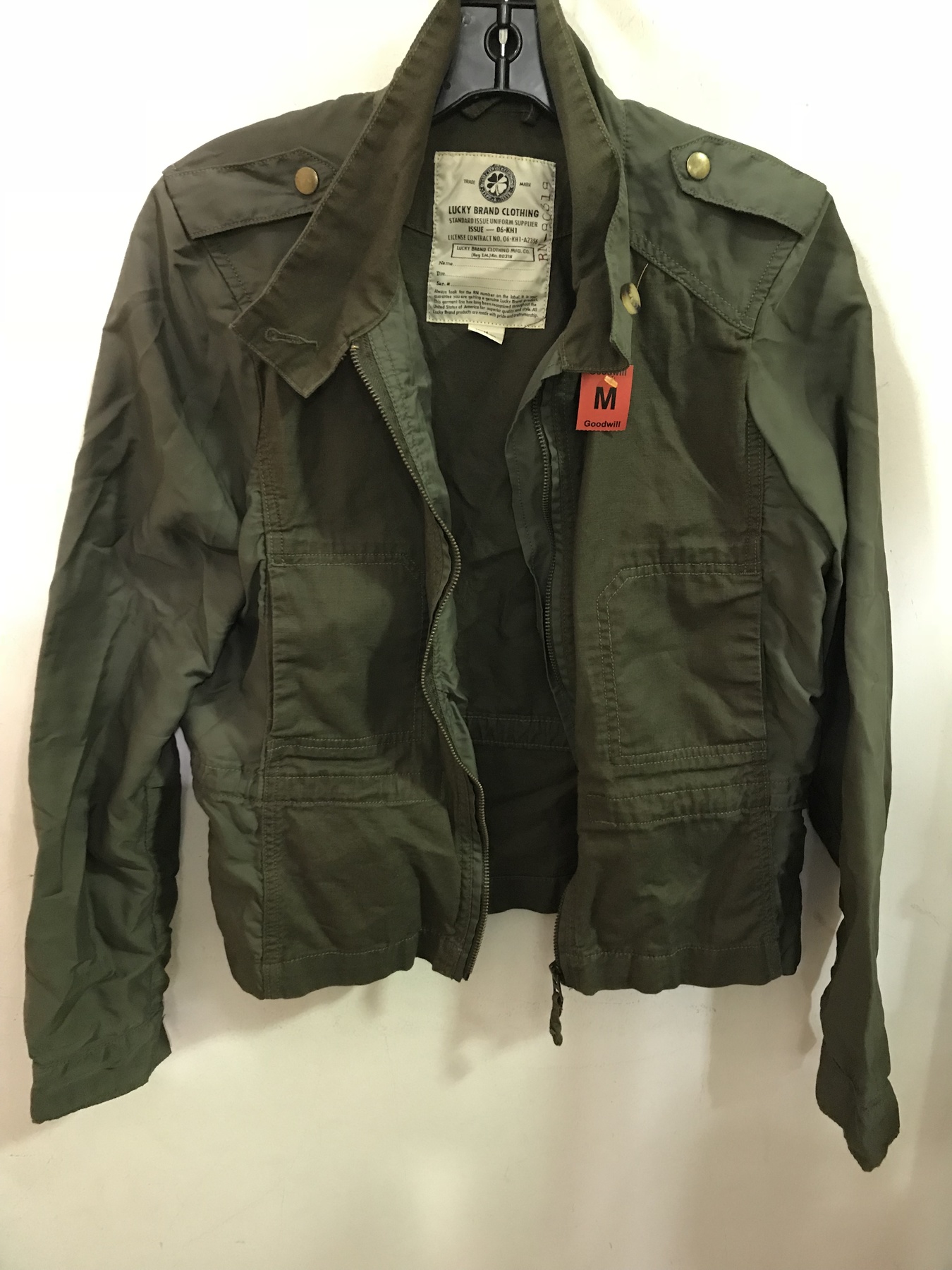 With each under $5.99, I had a terrible time deciding which one I'd buy for this fall. I went with the Lucky Brand jacket pictured above) because I thought it was the most classic style with the stand-up collar and brass accents. 
So, fashionistas, the real dilemma is how to style this staple. I did the honors and dug around for some of my favorite blogger's rocking the utility jacket trend. From pairing it with sleek white jeans or layering it over a fun sundress, I think the pictures prove this is an effortless look to try! 
I'll be sure to update you all on how I rock the one I scored from Goodwill once the cooler temps set in.
How would you wear your utility jacket?
Karen Wathen is a young professional and self-proclaimed "thriftanista." Her passion for fashion and her savvy spending habits make shopping second-hand one of her favorite hobbies. Wearing many (frugal and fashionable!) hats, Karen is a highly caffeinated Special Olympics coach, passionate community volunteer, amateur foodie, farm dweller, newlywed, and cheap wine connoisseur. When she isn't scavenging the racks at DC Goodwill stores, you can find her barefoot in her kitchen, blasting country music and cooking up locally sourced foods from her Southern Maryland community. Follow her on Instagram (@k_wattt) for a peek into her savvy life!