As Plastic-Free July comes to a close this week, we MUST remember that reducing our plastic consumption is not a trend. It's not something you do for a month. It's not for a fleeting social media challenge or hashtag. Protecting the planet is something we all must do all of the time, in every way possible. However, practicing sustainability doesn't have to be a difficult task that disrupts daily life. And it certainly doesn't have to be expensive. There are so many small and simple things we can do on special occasions or daily to be more conscious consumers. Here are five easy actions we can take to say no to using plastic, or at the very least, using less of it.
Thrift hosiery, especially in the summer when it's donated most often. Tights are commonly made of plastic-based/synthetic materials like nylon and lycra. Find a Goodwill near you: Goodwill Retail Stores – Goodwill of Greater Washington (dcgoodwill.org).
Save your lid! After getting a self-serve drink at a cafe, save your plastic lid! Take it home, wash it, and use it again for your next beverage order.
Reuse plastic bread bags for produce at a Farmer's Market or grocery store.
Say no to the sauce! When ordering delivery, clearly ask for NO cutlery or extra sauce packets (if not needed) in your order and delivery notes.
For parties, avoid plastic confetti! Instead, use biodegradable options such as DIY hole-punched pieces from leaves.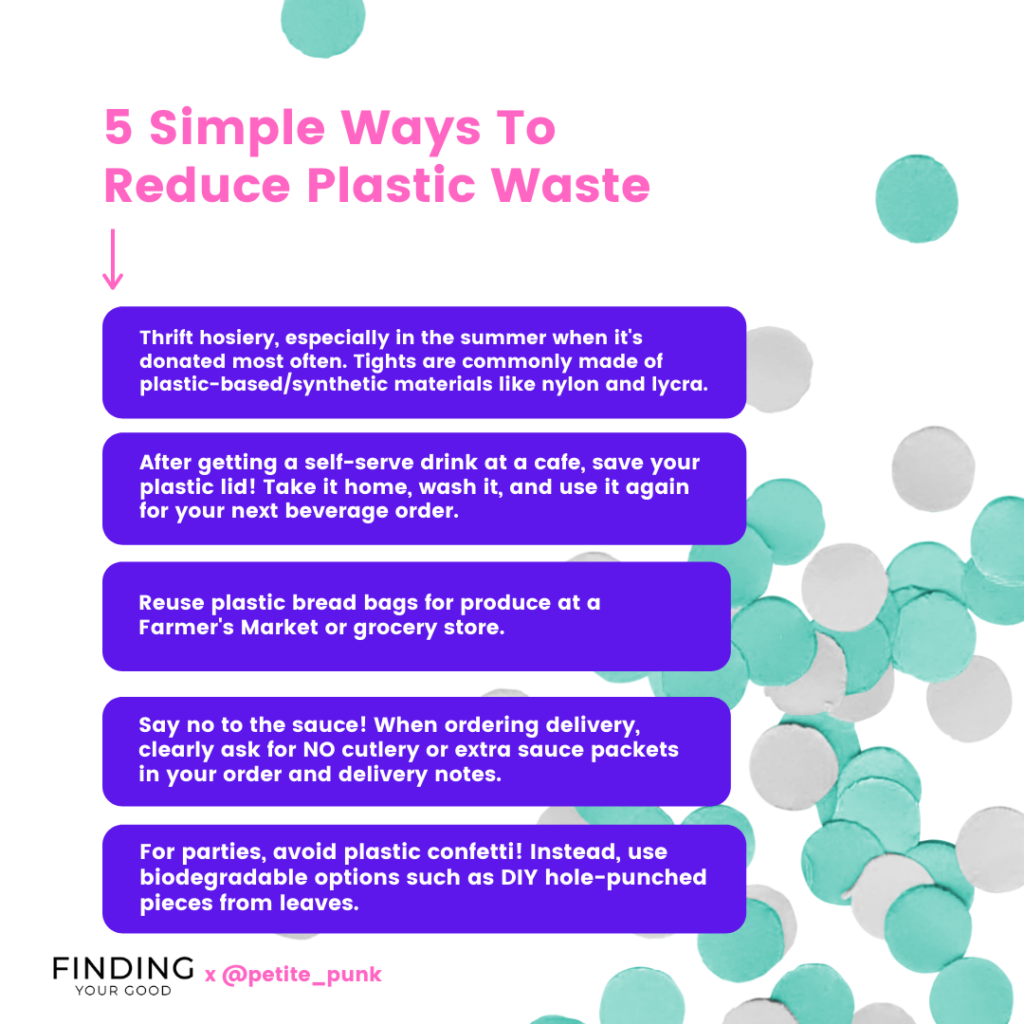 To learn more about Plastic-Free July, visit: Plastic Free July – Be Part of the Solution