Fashionistas, as the new year comes closer and closer, I've been thinking about fashion new year's resolutions and how I might be able to achieve them.
They range from new style experiments to items that I'm on the hunt for finding at Goodwill. My list is actually pretty long, but I wanted to share 3 of my main ones with you.
I can't wait to start 2016 with these in my back pocket. I hope I achieve some of them!

1.) Find a Kate Spade Purse at Goodwill

In 2015, I found several Kate Spade wallets at Goodwill but this coming year, I really want to step it up.
While I do have a few Kate Spade bags, I am tired of paying hundreds of dollars for them. I really want to find one that I like from Goodwill and take it home with me!
On Instagram, I've seen some of my fellow fashionistas take home gorgeous bags and I'd like to find one, too!
I did find a really cute KS bags years ago, but I wasn't thinking and didn't purchase it. I hope I don't make this stupid move again!
Maybe I'll find a bag like this one – please help me! 😉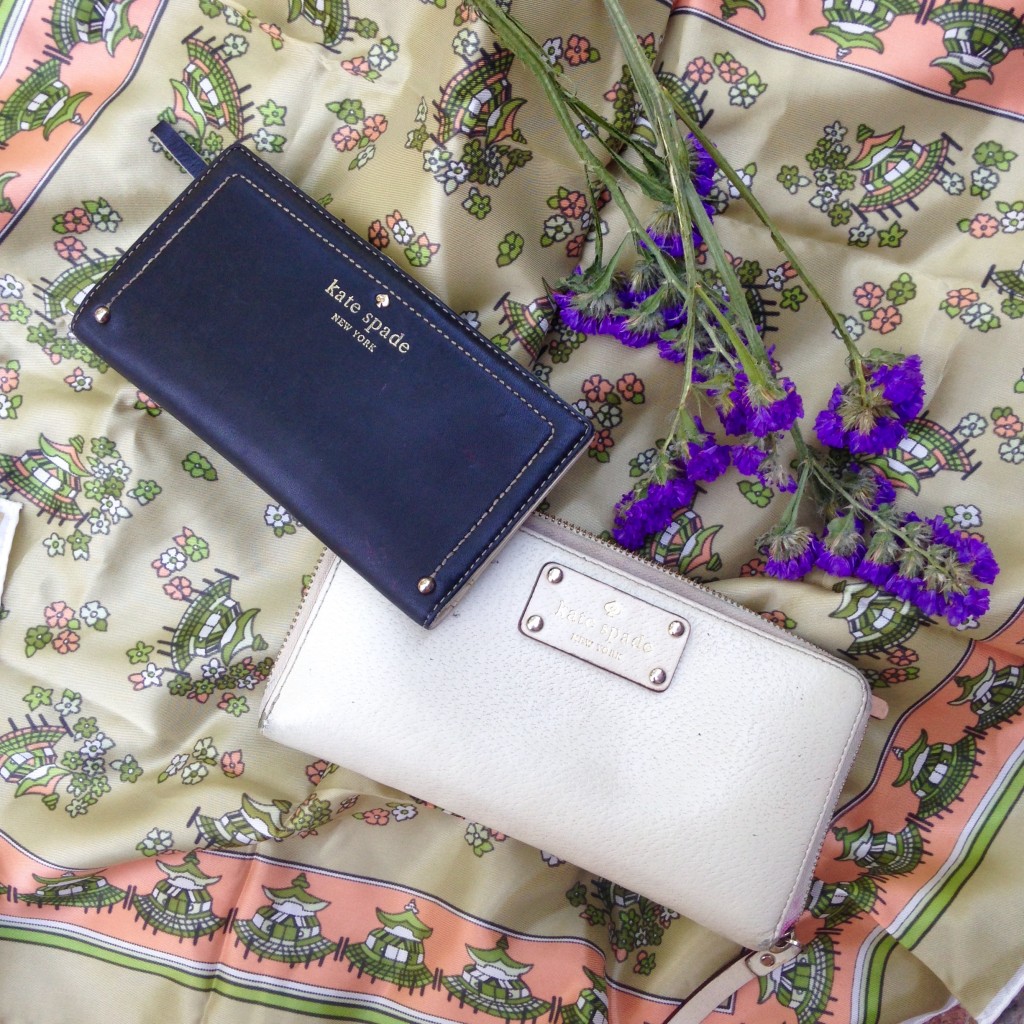 2.) Wear Less Black
Black is my go-to color. I wear it ALL the time because honestly….it looks good on me. It's super easy to style and look fancy and consistent without putting in much effort.
I must admit, my closet is 60% composed of black clothing of all types and I seriously need to break this cycle.
I'd love to bring more yellows and reds into my wardrobe…or simply any color that pops. I do have too much pink, so I could lay off of that, too.
3.) Get More Into DIY and Share Projects with You!
One thing you didn't know about me is that I'm pretty darn crafty…however I don't have much time for DIY projects these days. I barely even have enough time to cook, let alone start DIY projects.
However, as a cost-sensitive fashionista, I don't want to pay tons of money for certain items especially when I know I can make them or transform something that already exists.
So in 2016, I'm going to start AND finish a few projects. Thank you one of our
previous Friday Fashionistas
for truly inspiring me with her bar cart DIY transformation. I would LOVE to do this very project. I would also love to transform a lamp, repaint a chair, and possibly learn to reupolster a piece of furniture.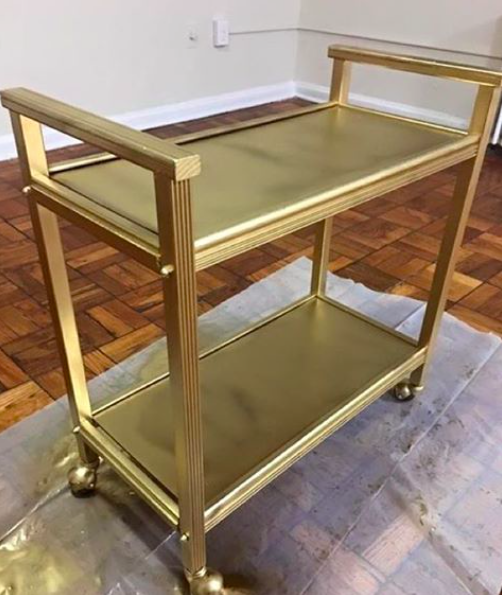 What are your 2016 Goodwill New Year's resolutions, fashionistas? Have you thought of any yet? Please share them in the comments!