This past weekend, I hung out with friends in Baltimore. As usual, the hardest decision was to figure out what to wear for the event! These are my best girls, so I knew shopping would be included. We visited a high end consignment store in Timonium, MD, a private shopping experience, and finished with dinner.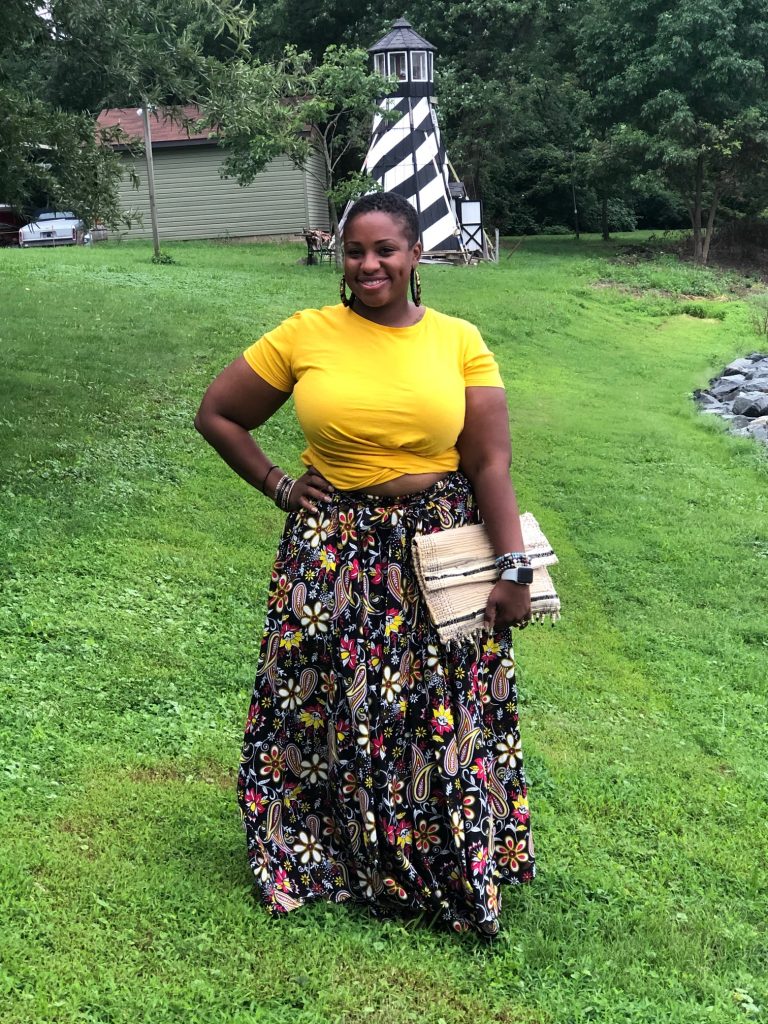 I wanted to be comfortable, yet fashionable and make a statement. I discovered the following items from my favorite Goodwill locations and it somehow worked together for a dope look – all under $30!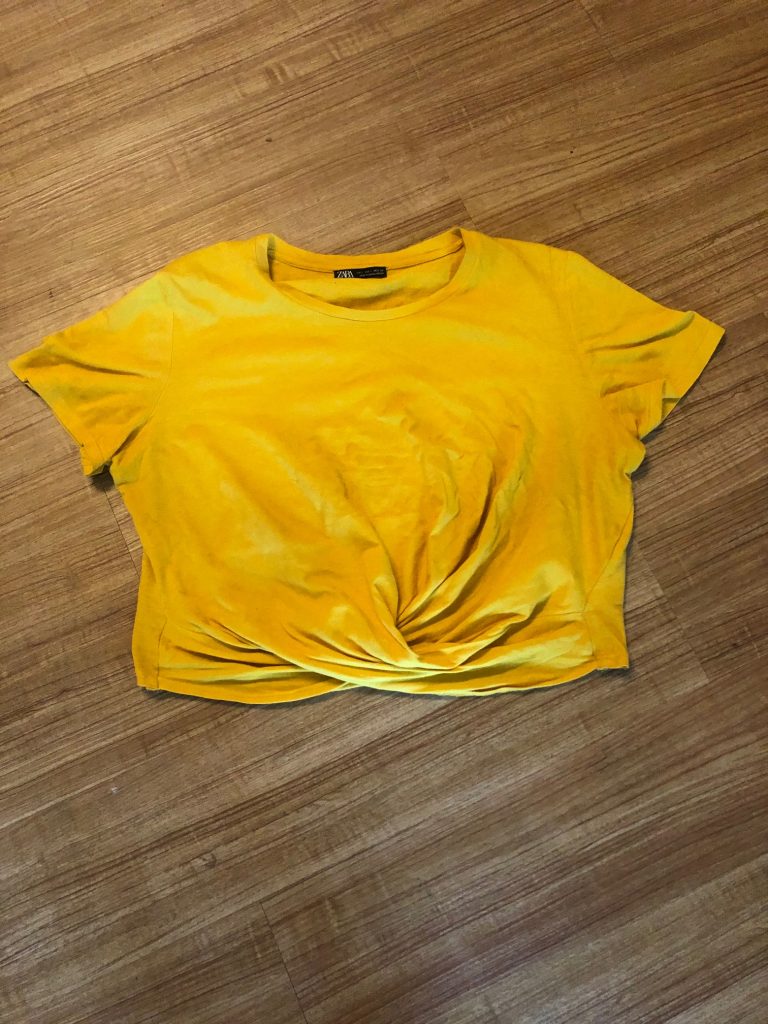 Zara Crop Top $5
I was visiting the Bowie, MD location and browsing the dress location as I normally do, and stumbled upon a mustard color item. I thought it was a dress because of the section, but turned out to be a cute faux twist crop top. I loved the color and knew it would be a great transition item for the Fall because of the autumn tone.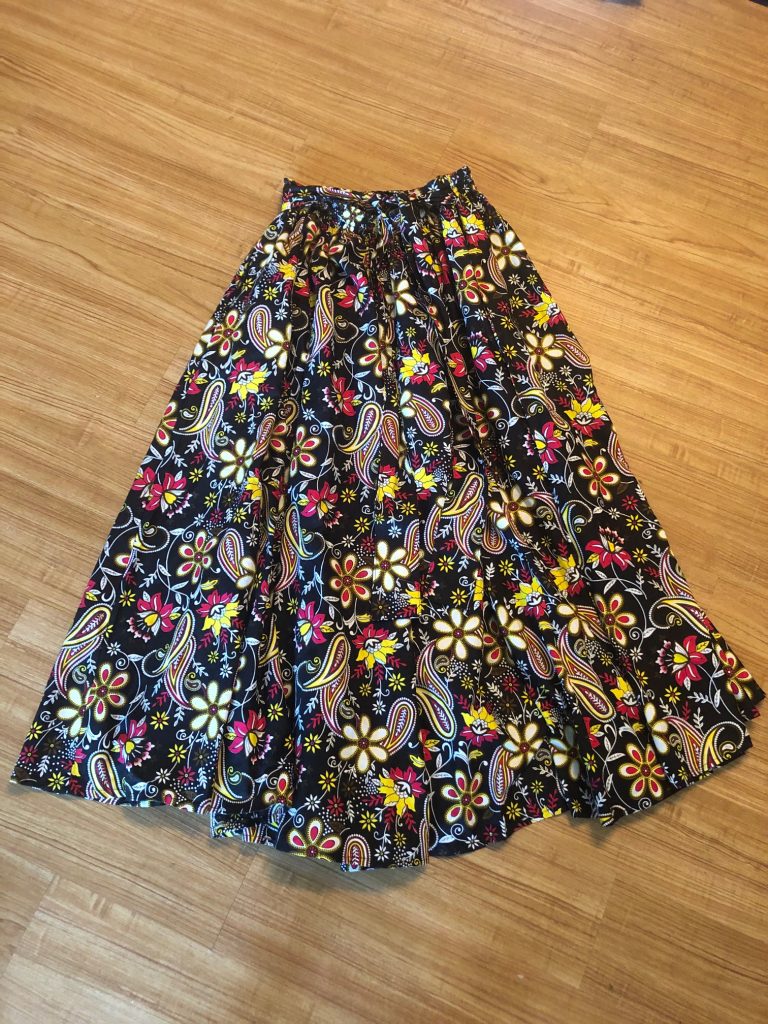 African Maxi Skirt $6
After I scored the top, I made my way through the store to the skirt section. If you haven't noticed, I love bright colors and bold patterns. Tones of red and yellow flowed from the rack and it turned out to be a full maxi skirt with pockets. Yellow in the skirt complimented my crop top and I knew that my outfit was set!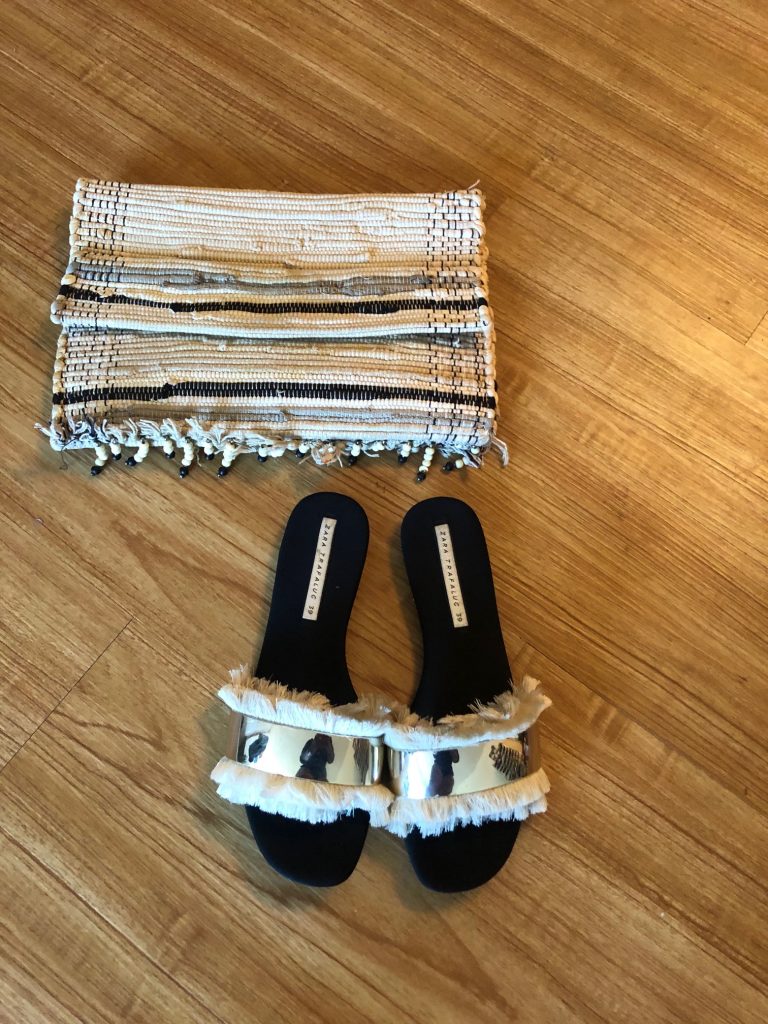 Zara Sandals $10
The South Dakota Ave location is unique because I never truly know what I might find there. As I headed toward the check-out, I spotted some slides. What makes them special, is that they are embellished with a gold bar across the foot and fringe. I love Zara, but never seem to find good finds in their actual store, so these slides definitely were going home with me.
Boho Rug Clutch $6
I love an over-sized clutch with personality and this clutch is just that. The only way I can describe the texture and fabric is similar to a rug or has a jute feel. The cream and black color of the purse goes with the skirt and brings out the detail in the sandals.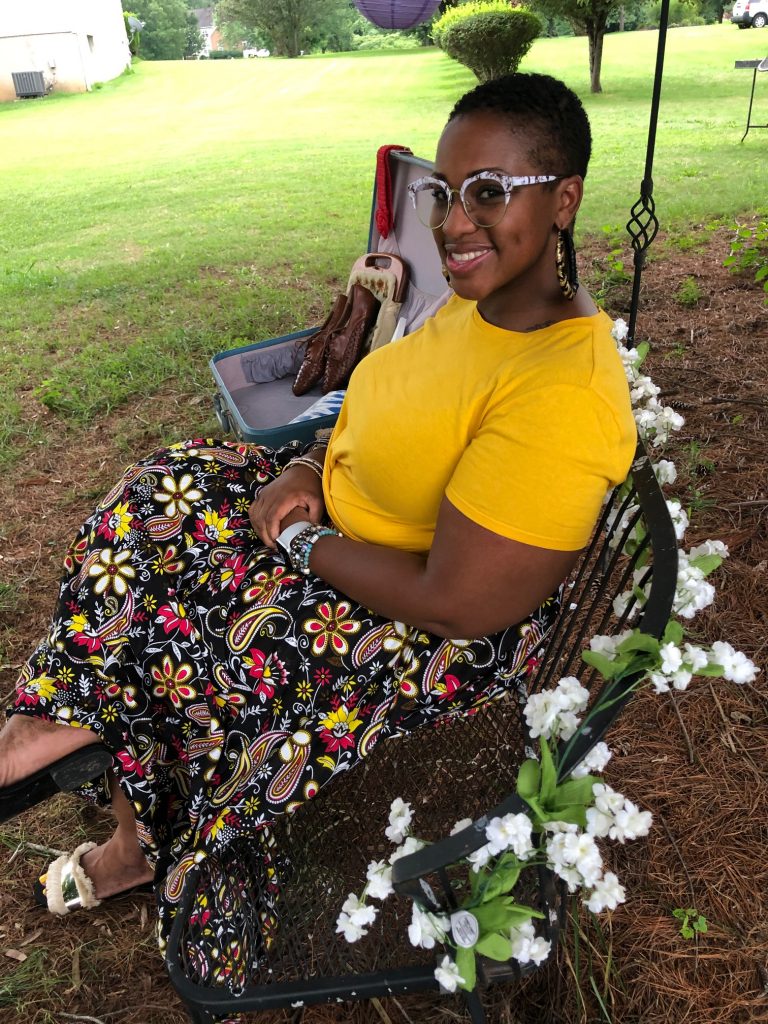 My Saturday adventure was epic and I enjoyed myself. I got many compliments on my outfit and couldn't wait to tell everyone that each piece was from the Goodwill.
No matter the occasion, find some goodies at Goodwill!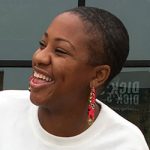 Amber Mixson
Fashion/Lifestyle Blogger
Amber is a 
fashion-blogging
 foodie and Instagram influencer with a passion for thrift store shopping. Her blog Eat N Style details her flair for cooking up not only tasty treats but inspired outfits as well. She has a passion for her community and is proud to serve others with her gifts. Follow her on Instagram (@eatnstyleblog) for more stylish tips and culinary adventures.