Summer is gone, which makes me so sad! 🙁 Summer days and nights are filled with excitement and fun activities. The cooler weather can be great too, but there is nothing like that summer breeze.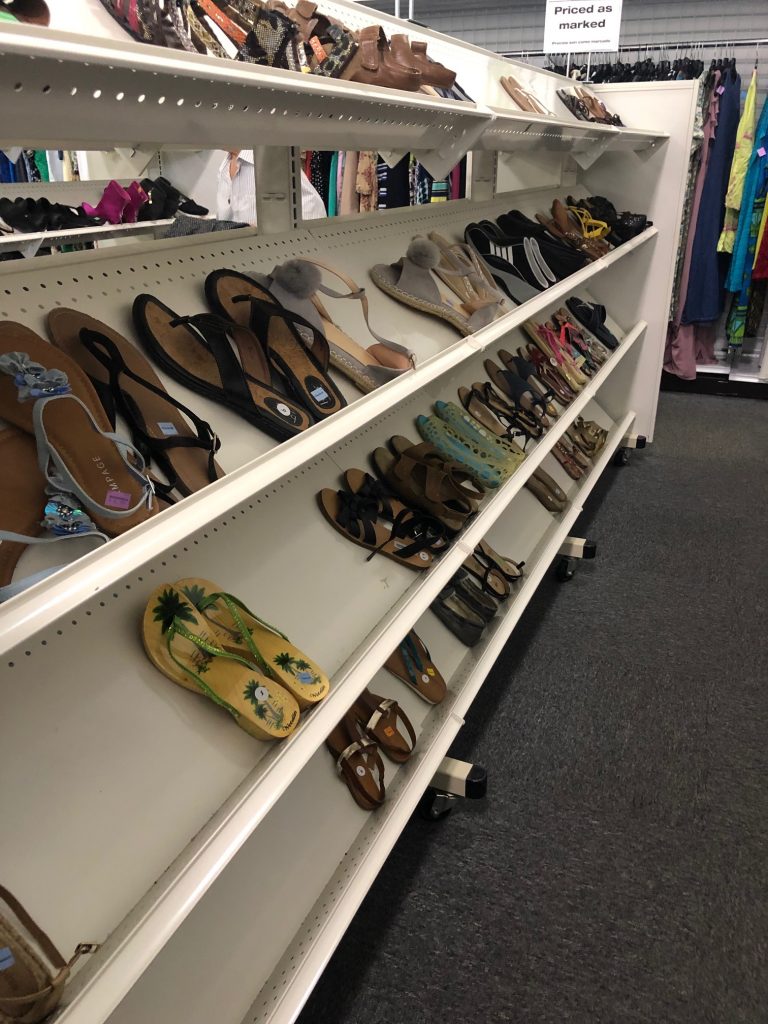 Now is the perfect time to actually stock up on summer essentials. Women are donating their summer sandals that they may not have worn this year, which is to my (and your!) advantage.
One of the benefits of shopping at Goodwill is that you can find just about anything throughout the entire year. Seasons don't matter!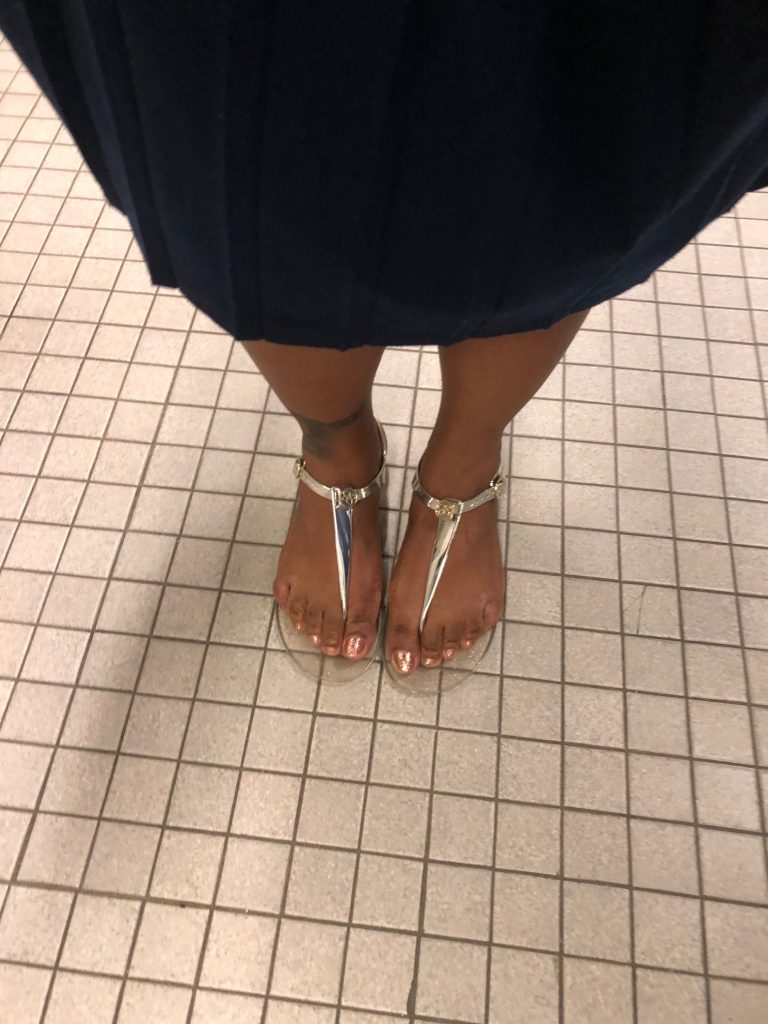 If you are living in DC, we experience a bit of Indian summer. The temperatures can be as warm as 80 degrees and it is mid October. I'm taking advantage and rocking open toe sandals as long as I can before the bitter cold sweeps in.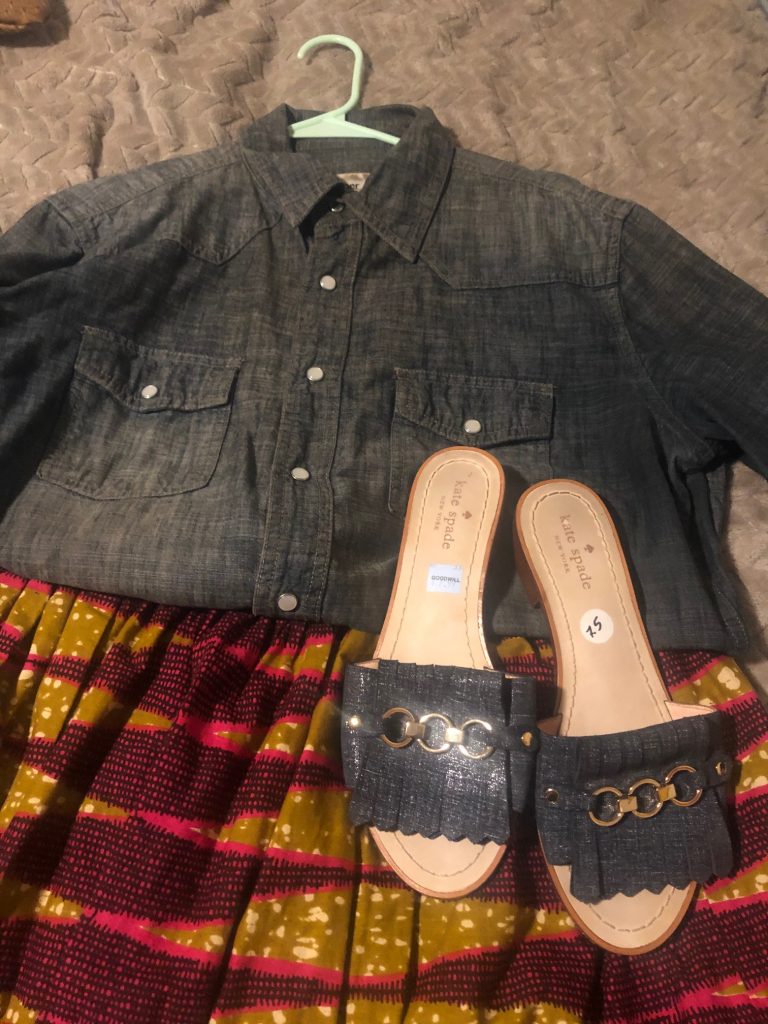 While cruising the Bowie Goodwill location, I found three cute pair of summer sandals ranging from $3.00 to $8.00. Metallics are always on trend for me. I was excited to find Jessica Simpson clear and silver t-strap sandals, as well as, Charlotte Russe rose gold sandals.
My favorite find was a pair of denim Kate Spade slides. I couldn't believe that they were my size and were priced at $7.99! What in the what?! 
As sad as I am that summer is coming to an end, it will be such a surprise to find these beauties next year!
Happy Shopping!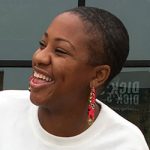 Amber Mixson
u003cemu003eAmber is u003c/emu003efashion-bloggingu003cemu003e foodie and Instagram influencer with a passion for thrift store shopping. Her blog u003ca rel=u0022noreferrer noopeneru0022 href=u0022https://www.eatnstyleblog.com/u0022 target=u0022_blanku0022u003eEat N Styleu003c/au003e details her flair for cooking up not only tasty treats but inspired outfits as well. She has a passion for her community and is proud to serve others with her gifts. Follow her on Instagram (@u003ca rel=u0022noreferrer noopeneru0022 href=u0022https://www.instagram.com/eatnstyleblog/u0022 target=u0022_blanku0022u003eeatnstyleblogu003c/au003e) for more stylish tips and culinary adventures.u003c/emu003e