"Bring on the sweater weather" I exclaimed!
On September 23rd, 2019 I was, like most people, ready for fall to roll around. Fall has a beautiful appeal to it. The cooler weather, comfort foods, the natural changing colors of nature around you can easily evoke feelings of nostalgia and comfort.
However, this year was a bit different. What changed? Well, actually it all comes down to this very unique purchase I made from my local D.C. Goodwill that made me miss the occasional blistering days of summer. I will start off to say that I do not play into fashion rules, as they are a bit restricting. Besides, I like to think that fashion has no rules to follow. Each of us have an internal desire to express ourselves and what role we play in the world. So, what an easier way to do that than by expressing that through the clothes we choose to wear?
Rules such as no white after Labor Day or to someone's wedding, show less leg & cleavage for modesty, and my all time favorite, tall girls shouldn't wear heels are rules that are at this point laughable. As restricting as they may seem, there is still one that I even found myself contemplating and that is, "should I continue wearing linen in the fall"?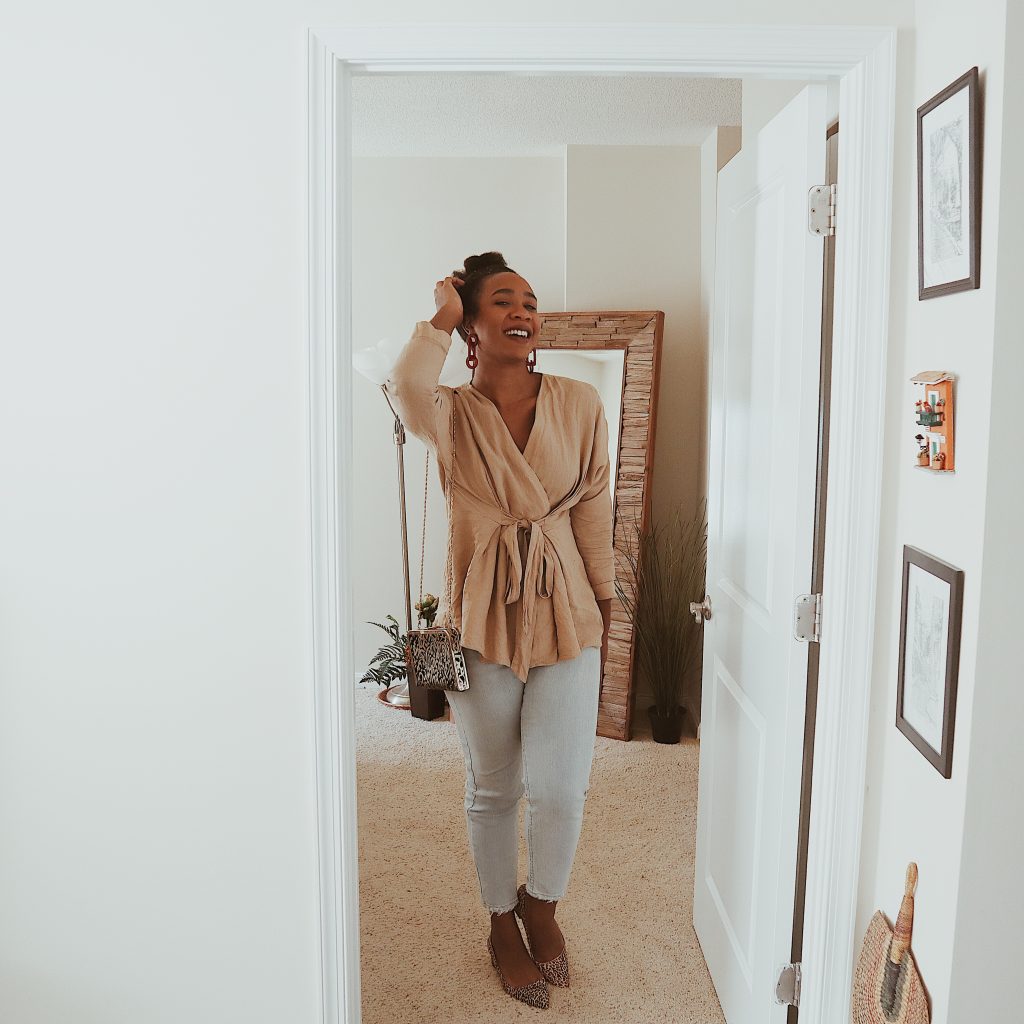 This question, normally something that I would never ask myself but, when I came across this beautiful piece from Zara, I instantly knew it was special. Lately, I have been obsessively checking Pinterest and Youtube to make sure that I am up to date on all the latest fashion trends for fall and have created quite the vision board for the upcoming season. So far my color palette has surrounded around nudes, neutrals, textures, and versatile patterns. However, when I caught the eye of this top, it reminded me that its possible to blend the two wonderful seasons together through the wonderfulness that is linen fabric.
As you may have experienced, early fall days seem to resemble much of summer (at least in the afternoon) when the sun comes to its highest point and that cozy sweater in the mornings becomes a furnace with sleeves. And because of that, I found that this piece is perfect because of a.) its breathability within the fabric, b.) its natural brown hue and of course c.) its versatility to be paired with so much already in my closet!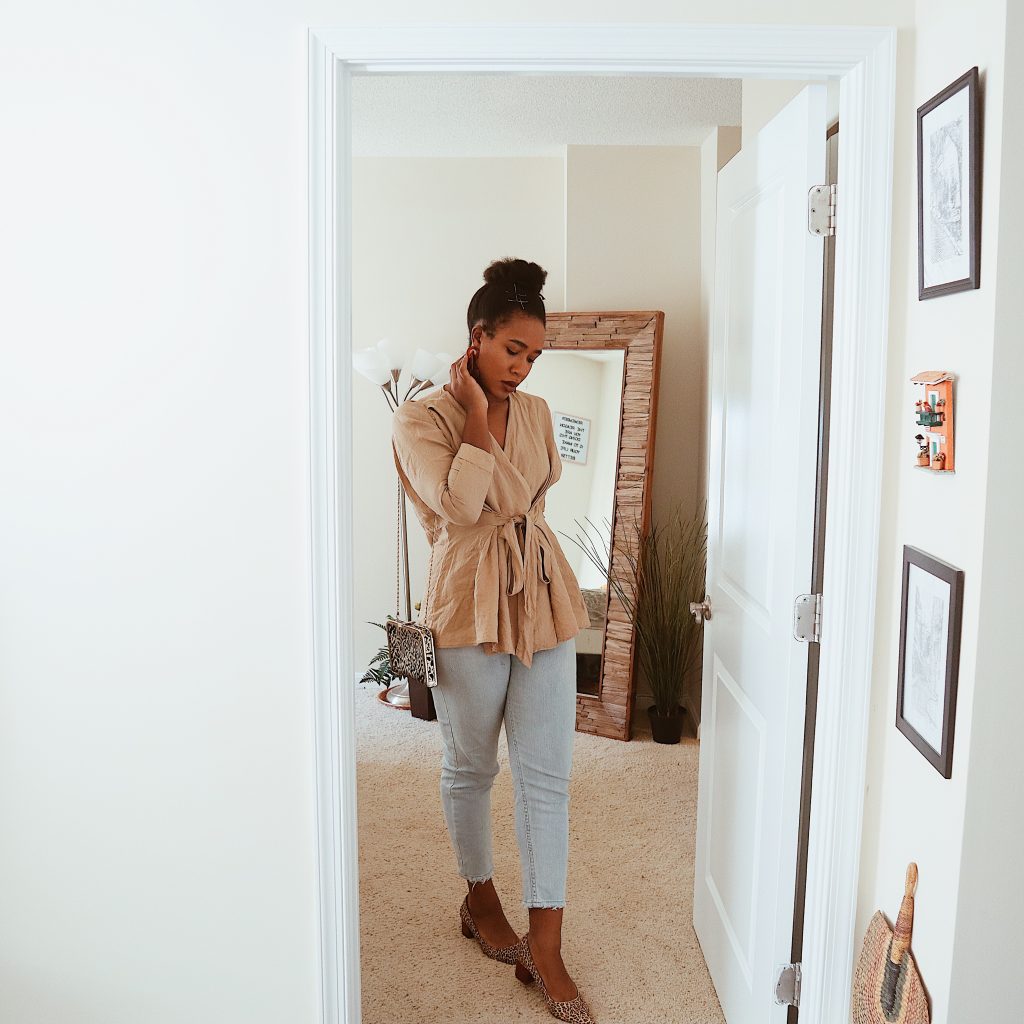 The top has a beautiful deep v along with a predetermined wrap detail attached creating the perfect syncing to your waist, creating the perfect silhouette to any frame. Although this top is an extra large, the natural belting detail constructed into the top compensates for it being a size too big for me normally. Here I decided to pair them with my slightly distressed boyfriend denim jeans with raw hem along with my new favorite kitten block animal print heels; because you aren't doing fall right if you don't have at least one animal print in each of your outfits 😉
What are some summer pieces that you want to style into the summer-fall transition season?