Transitioning one's wardrobe from summer to the fall and beyond can be daunting. You have to go through all of your clothing, sort through each piece, and pack away your summer gear until warm weather returns.
In order to alleviate some of this changing-of-seasons stress, one of my biggest goals as of late is to build myself a wardrobe comprised of versatile pieces that can be rocked year round. This not only saves on space but money AND time – you don't have to shop as often for "new" items that require seasonal storage.
By building a flexible collection of clothing, I've been also able to hone in on my absolute favorite pieces, which helps me minimize the clutter and keep a clear clothing-eruption free mind (and closet).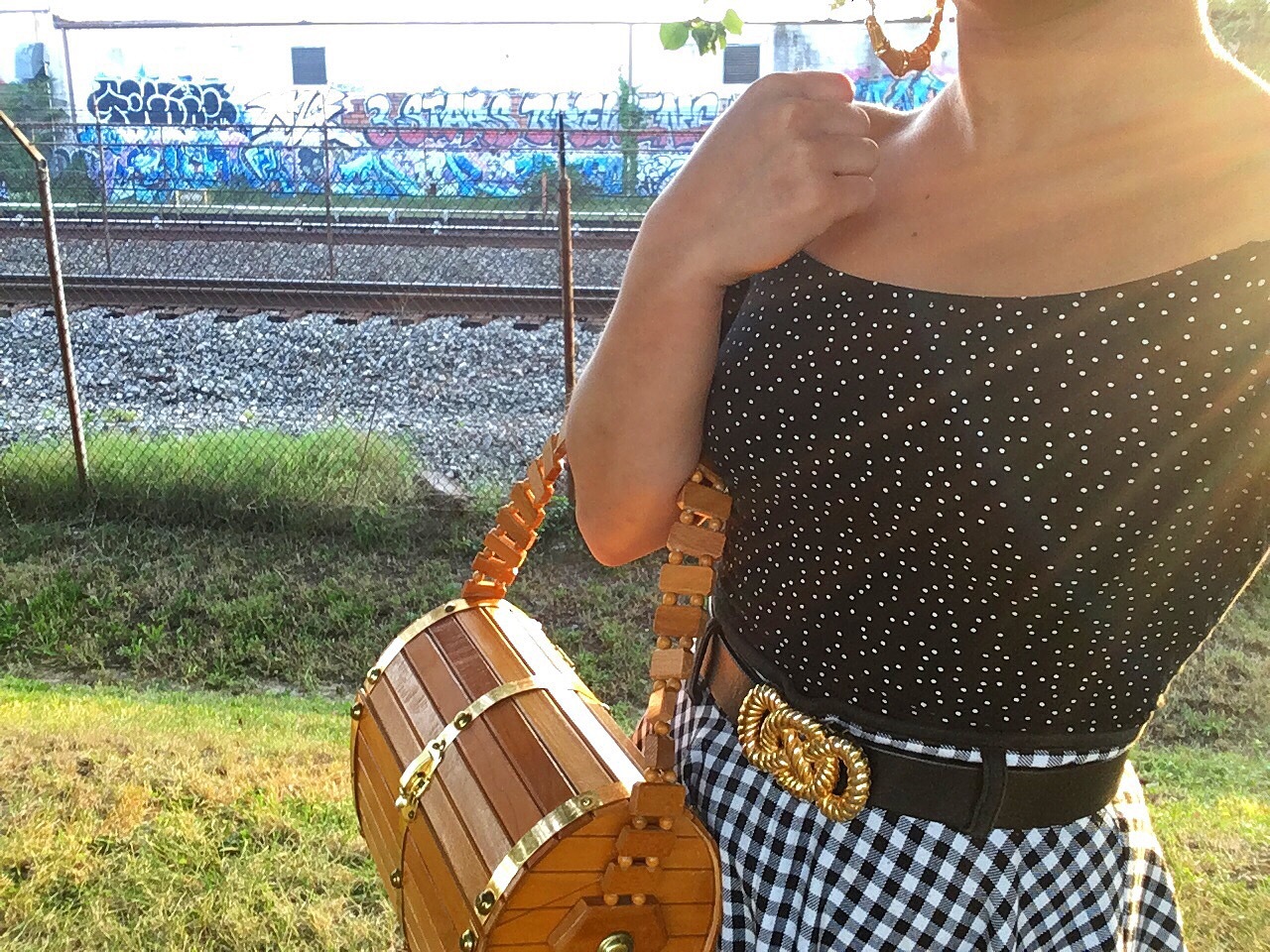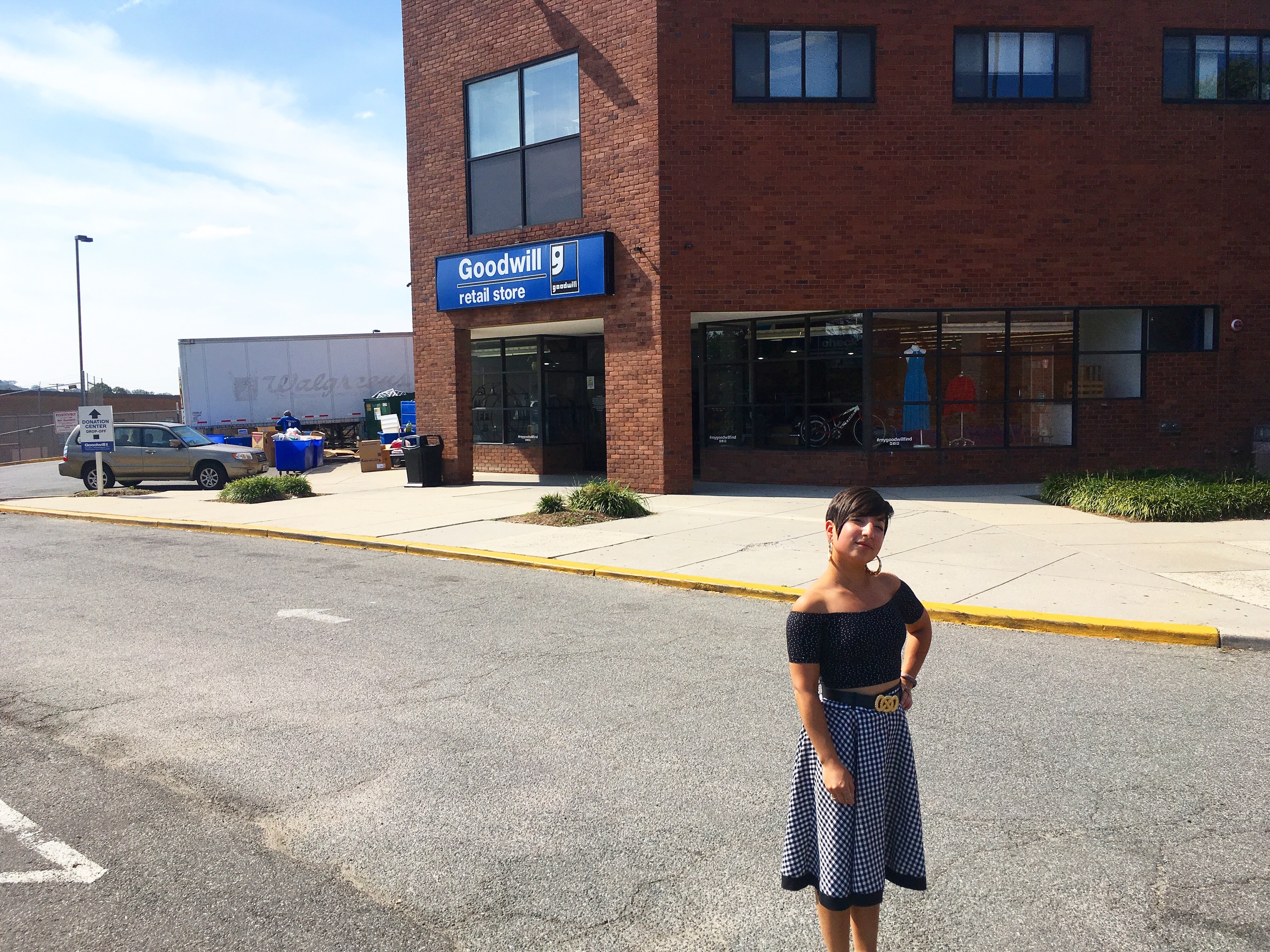 That said, I've especially fallen in love with this black & white gingham skirt that I scored at a Meetup at one of the Alexandria locations. I remember purchasing this vintage number was it was a bit cooler out, so I was able to rock it with a variety of tops. Luckily, the fabric of this skirt also isn't too thick, so I was not sweatily uncomfortable wearing a longer skirt in the summer heat.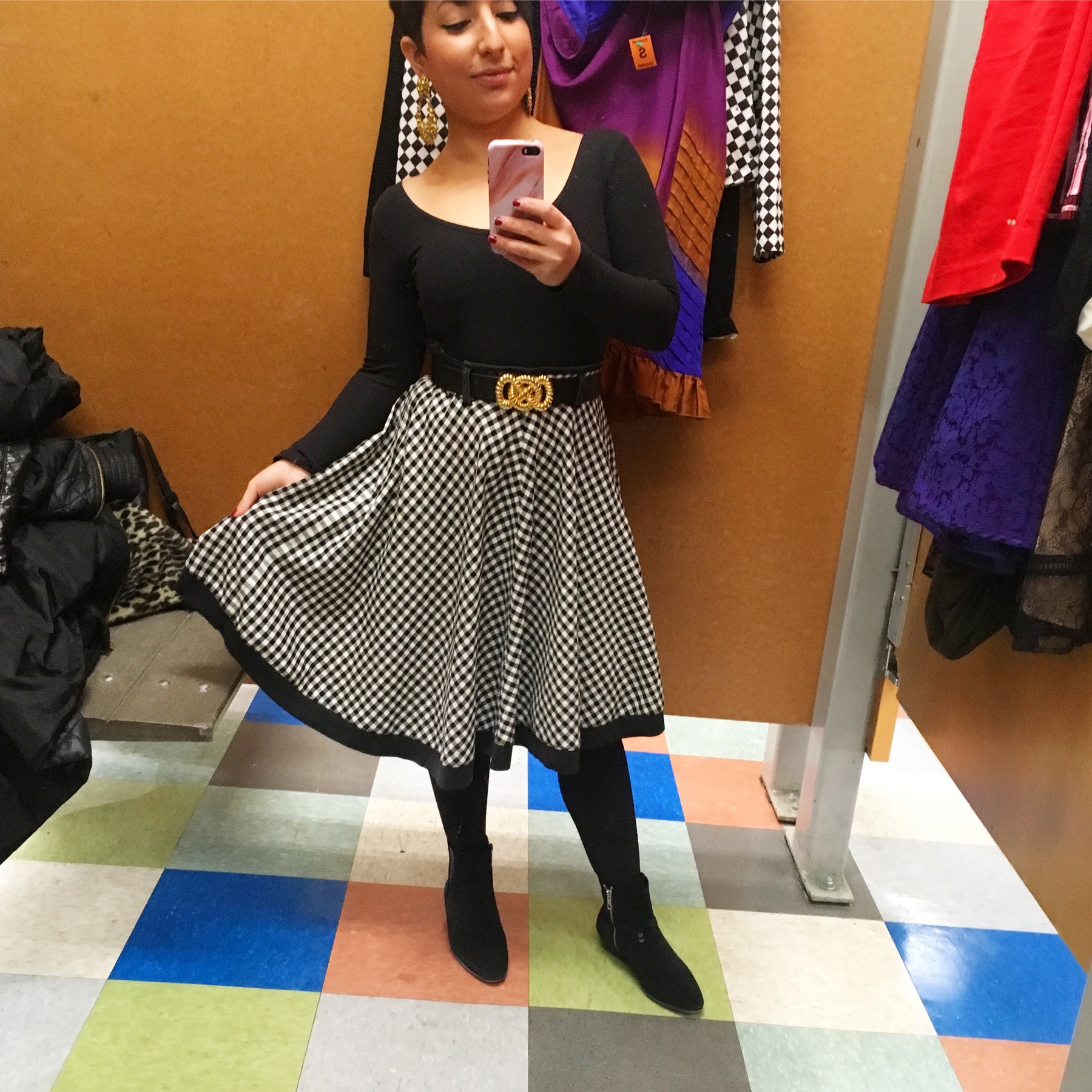 Because this skirt is a bit longer, yet high waisted, I was able to pair it with form-fitting black tops and leotards without it being too revealing. I've also paired it with button-ups blouses of various solid colors to keep it classy for the office. To complete a look, solid tights became my friend in the colder weather, especially black ones. These kept my legs warm and looking slim under such a billowing ensemble.
What pieces in your closet will you be transitioning from season to season?