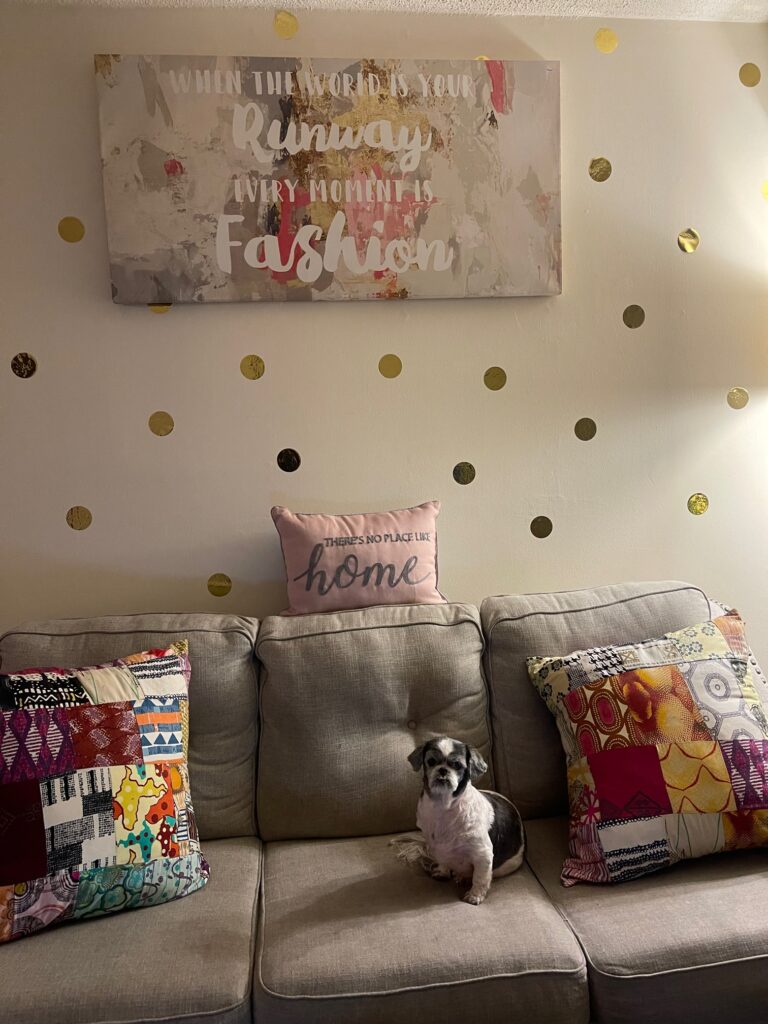 The living room of my apartment came together using mostly thrifted or secondhand items. One of my favorite features is the metallic gold polka dot wall over my couch. The dots were even purchased at the Centreville, VA Goodwill location.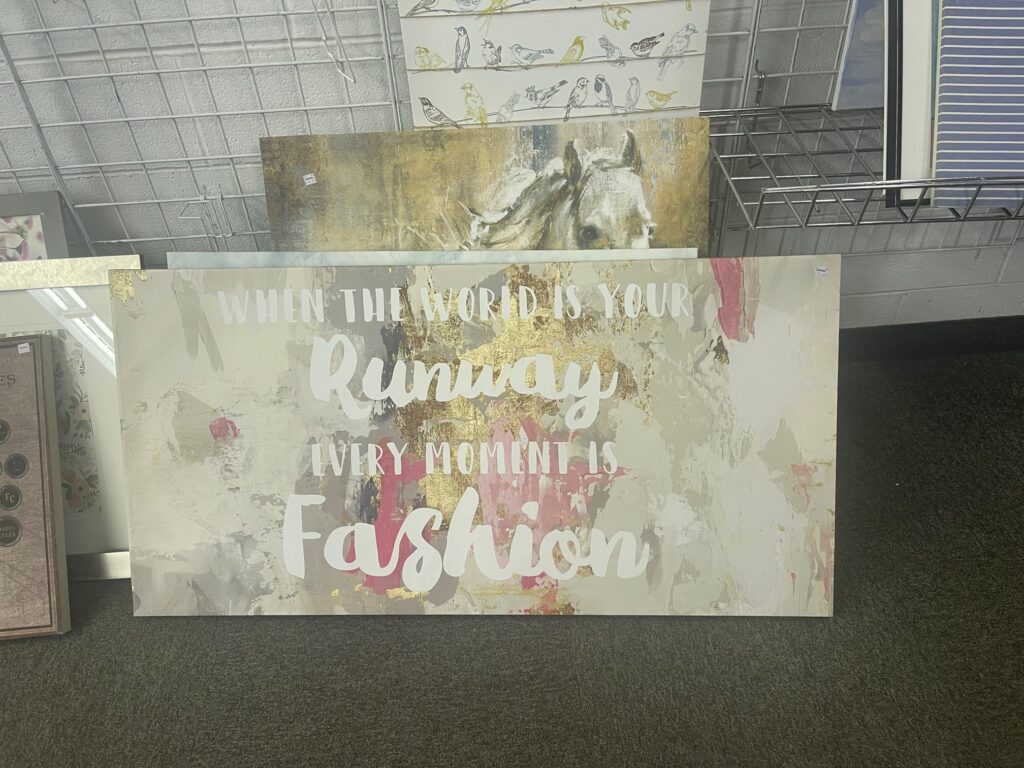 Months ago, I purchased original abstract art from Goodwill that fit in with my space. However, while browsing the South Dakota Ave location, the most beautiful and bold print caught my eye.
It reads "When the world is your Runway; Every moment is Fashion." Not only is the message spot on, the colors of hot pink, gray and gold blend in well with the dots on the wall and my couch. I was so excited and literally ran to the counter. Angie, one of my favorite Team Members, loved the message as well and said that the print was made for me. The print was a steal at $19.99.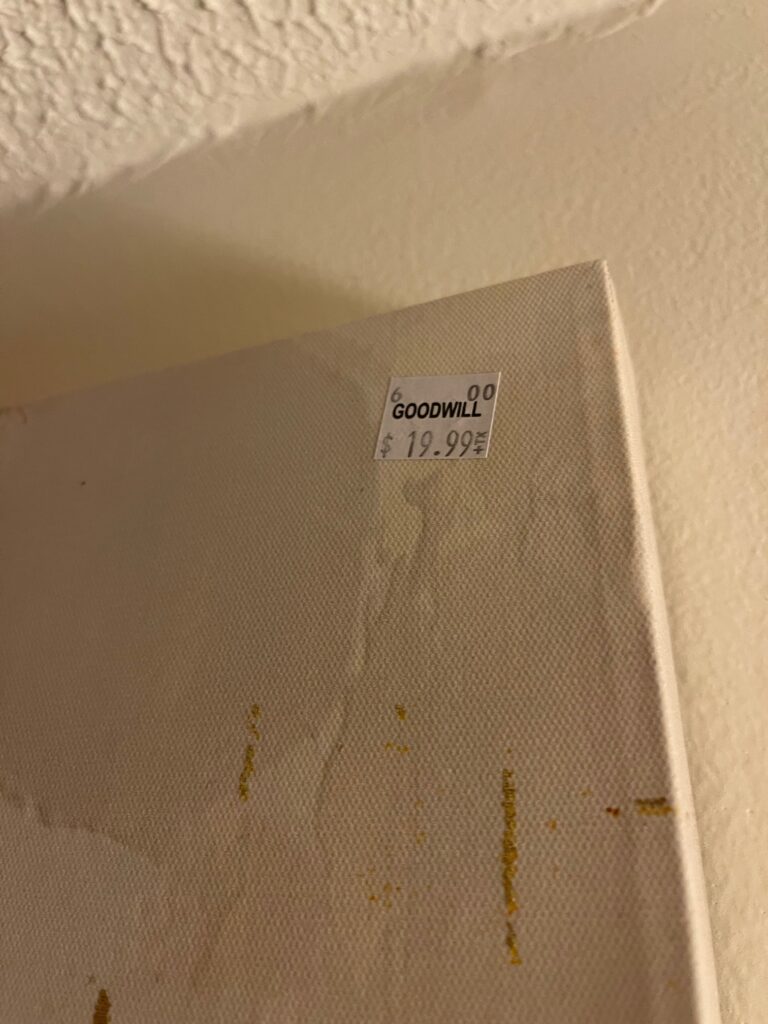 A few days later, I replaced the abstract painting with the print and it hangs proudly above my couch. As a reminder, I kept the price tag on the print to show one of the great deals I found at Goodwill!