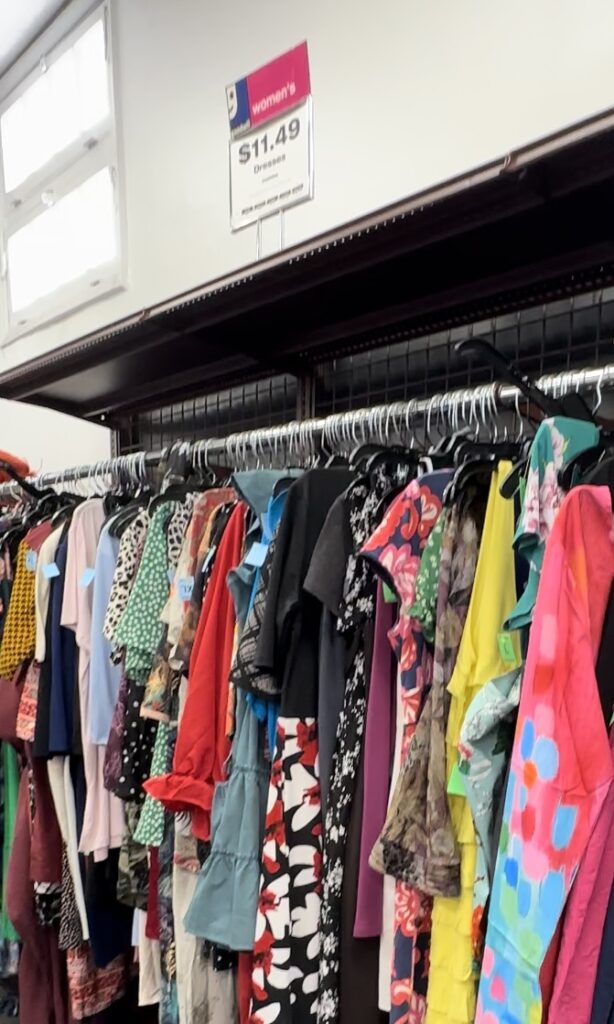 Summer is definitely in full force, with temperatures consistently over 90 degrees. I realized I didn't have enough summer dresses in my closet that I can wear to work or to a summer event. I usually thrift off-season, by now, I would have already had my summer wardrobe together, but I haven't seen any dresses that I really liked. So I decided to challenge myself to find dresses that were the Color of the Week (COTW).
My favorite day to go thrifting is Saturday, which is the worst day to go if you want to reap the benefits of the rewards program. Generally, Sundays have more COTW items available, but there is just something about getting up on Saturday mornings to go thrifting that I just love.
I typically visit 1 to 3 stores and finish by 1 PM just in time for brunch. For this challenge, I visited 2 DCGoodwill locations in Arlington, VA, Columbia Pike and Glebe Road.
Check out the three dresses I got for $2.87 each: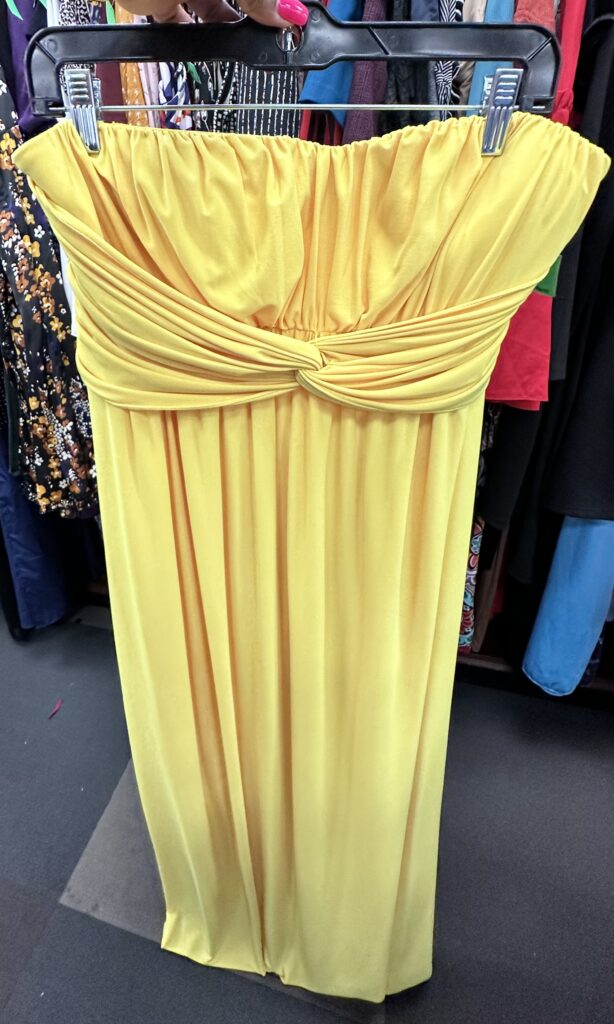 Yellow Maxi Dress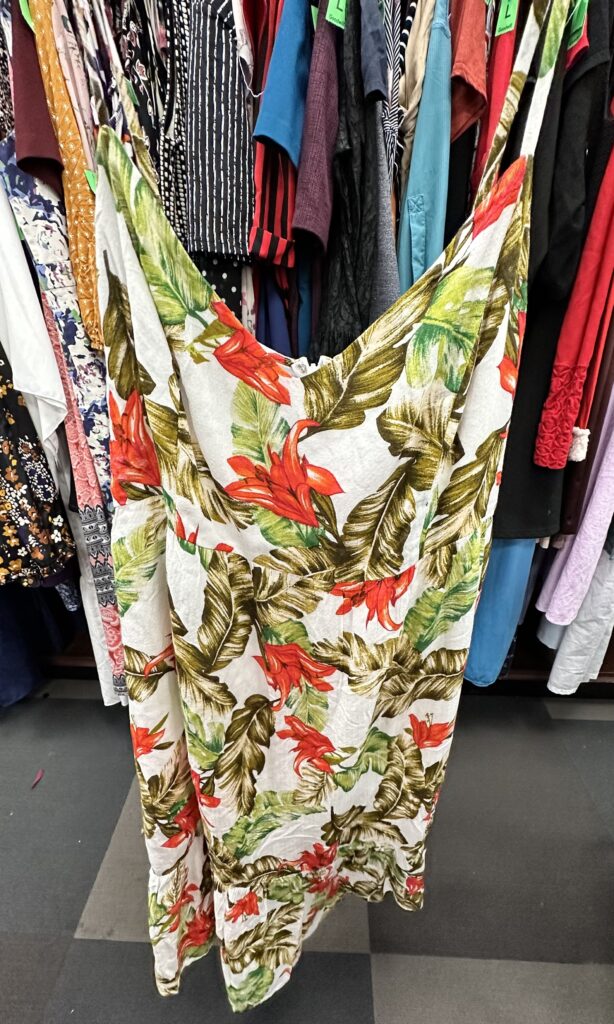 Hawaiian Sun Dress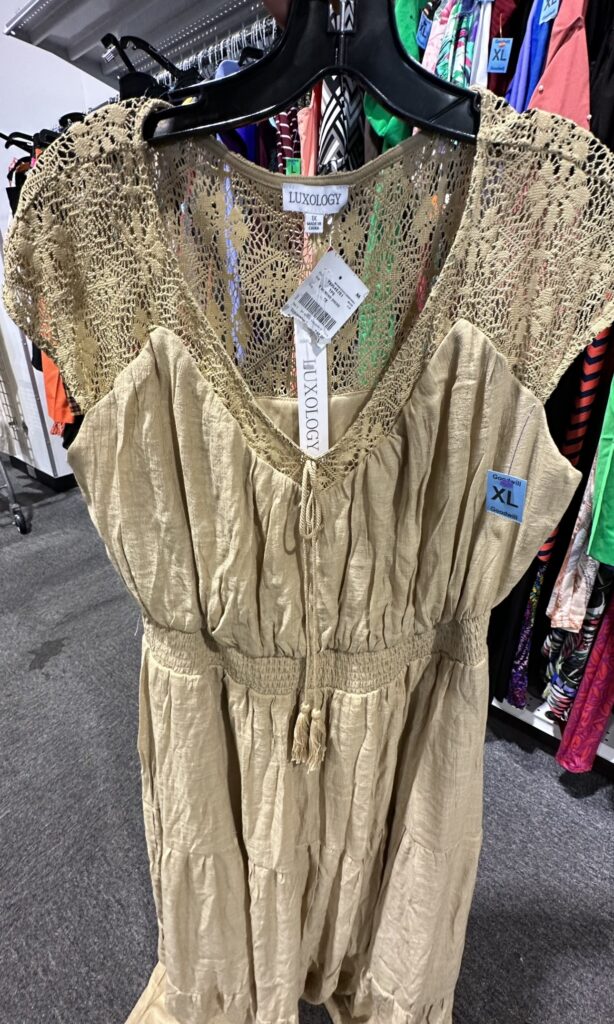 Prarie Style Maxi Dress
These three styles are perfect for the summer, add a clutch and gold accessories to the yellow maxi dress and wear it to a wedding or dress it down with a denim jacket and a crossbody and go to brunch. The Hawaiian sun dress is perfect to take on a vacation or wear to a luau party. The prairie-style maxi dress gives me boho vibes; I'm definitely wearing this dress to work.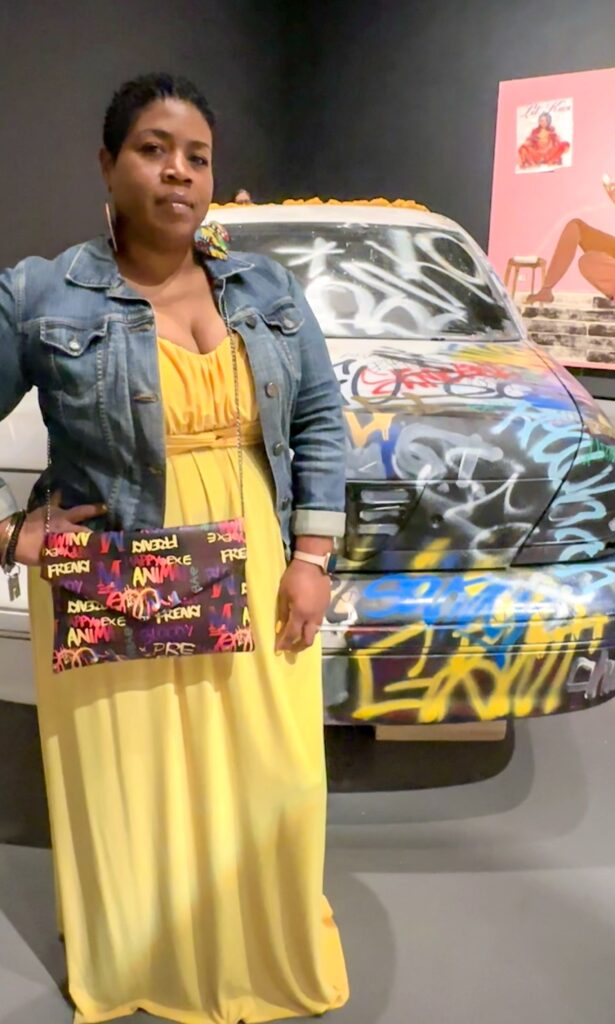 Of the 3, the yellow dress is my favorite, I couldn't wait to wear it. I styled my dress with a denim jacket, statement earrings, and a graffiti crossbody. Perfect look for an exhibition about the Hip Hop culture.
There are 60 days left of summer. Do you have these styles in your closet? I encourage you to do a COTW challenge and see if you can thrift three dresses for $10. Before you start shopping, make sure you signed up for the Goodwill Rewards Club. If you are not currently signed up, you are missing out on 75% of the COTW instead of 50%. Visit dcgoodwill.org for more information.
For more tips and recommendations on items, you should thrift, follow me on Instagram @iamksimone. Happy Hunting!!!
Similar Reads: