I am taking a break from fashion talk today to share a DIY I did for my wedding in May that was a huge hit at our reception! One of the ways I tried to conserve money in my wedding budget was to choose very simple decor. Now, my friends, I am what I like to call a "buyer" not a "DIYer" – so taking on crafts for my wedding was nerve-wracking. But, alas! Goodwill came to the rescue when I tried to execute an idea I found on Pinterest and made doing so a total breeze.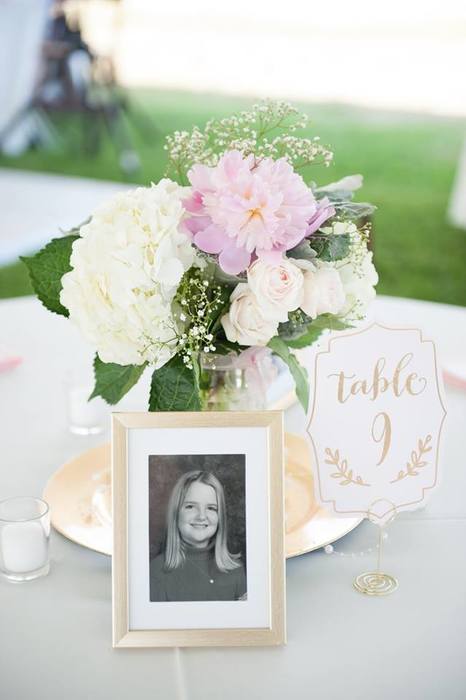 For each of our tables, I used a mason jar with fresh flowers on top of a gold charger (some of which I found at Goodwill for $0.50!). In addition to the table number, I framed a simple black and white photo of my groom and I both at the age of the table number. In addition, I set up a special memory table at my wedding to pay tribute to special people in our lives that were no longer with us. These DIYs take minimal effort and resources: photos and frames. That's it!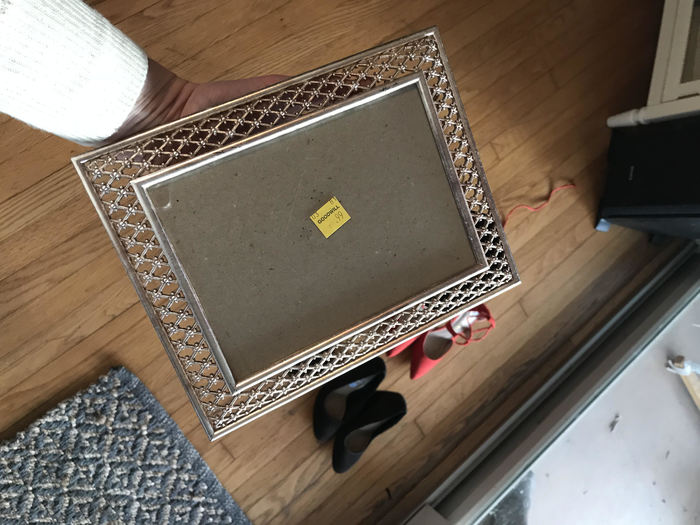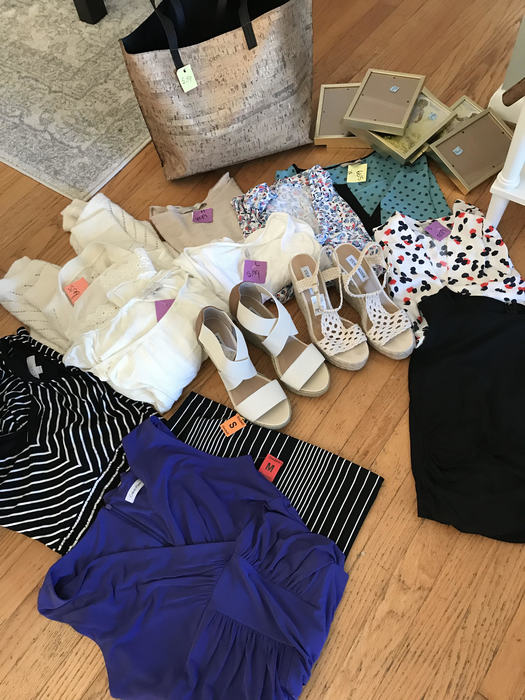 Every time I popped into a Goodwill, I would swing down the photo frame aisle and pick up any frame that looked like it would blend well with my thrifted collection. I paid about $0.50 to $1.00 for each of the frames. See that nice stack in one of my Bowie, MD Goodwill hauls?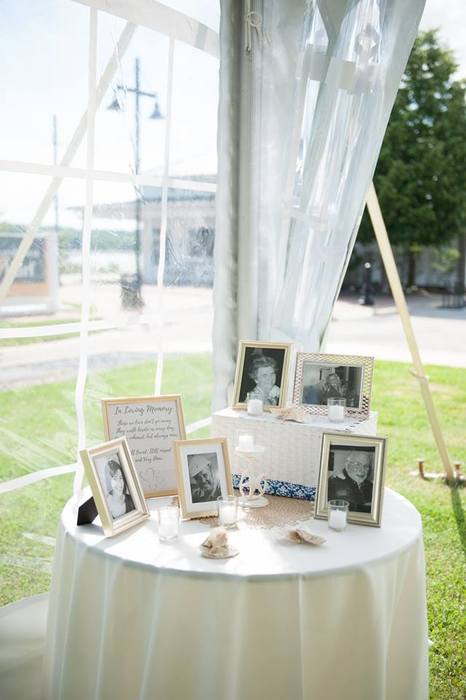 From there, all I did was take photos to CVS, scan them in black and white, print them and then frame! Super simple and the personal touch was loved by guests. It made the space feel warm and the reception tables provided guests with a lot of laughs. Each reception table cost less than $5.00 for the supplies and the memory table was about $7.00.
I hope this helps any brides-to-be in the thick of wedding planning! Goodwill is a fantastic alternative to spending big money on brand new frames. If you're OCD about everything matching, you can always spray paint the frames you find, too. It is still significantly cheaper than buying them at a big box retail store. Happy hunting!
Karen Wathen is a young professional and self-proclaimed "thriftanista." Her passion for fashion and her savvy spending habits make shopping second-hand one of her favorite hobbies. Wearing many (frugal and fashionable!) hats, Karen is a highly caffeinated Special Olympics coach, passionate community volunteer, amateur foodie, farm dweller, newlywed, and cheap wine connoisseur. When she isn't scavenging the racks at DC Goodwill stores, you can find her barefoot in her kitchen, blasting country music and cooking up locally sourced foods from her Southern Maryland community. Follow her on Instagram (@k_wattt) for a peek into her savvy life!