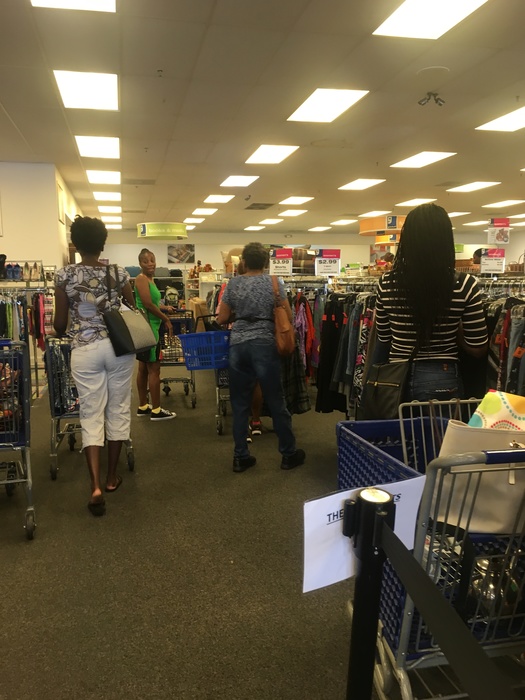 Continuing this 2018 summer with style, we held our monthly Goodwill Meetup on 7/28 at the Waldorf , MD Goodwill! Believe it or not, this was only my second time ever shopping at this location.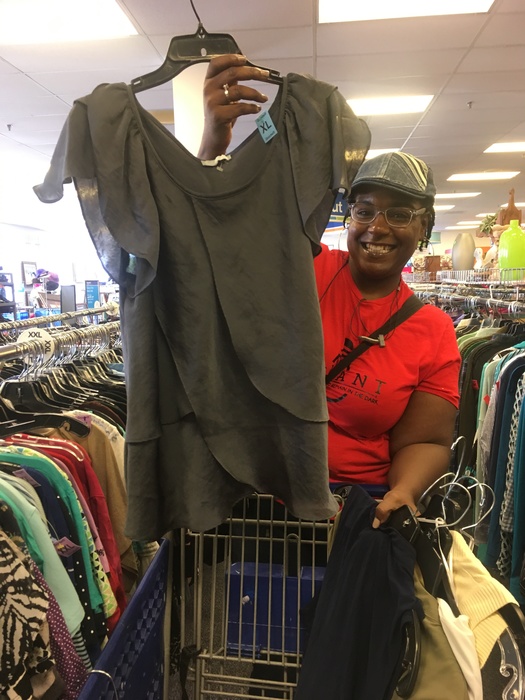 At this 30+ attendee Meetup (they keep on growing!) I saw many friendly faces as usual, along with multiple new ones. I love meeting new Meetup shoppers! Just like our June Alexandria event, this Meetup experience was filled with fun, good eats, and shoes on shoes.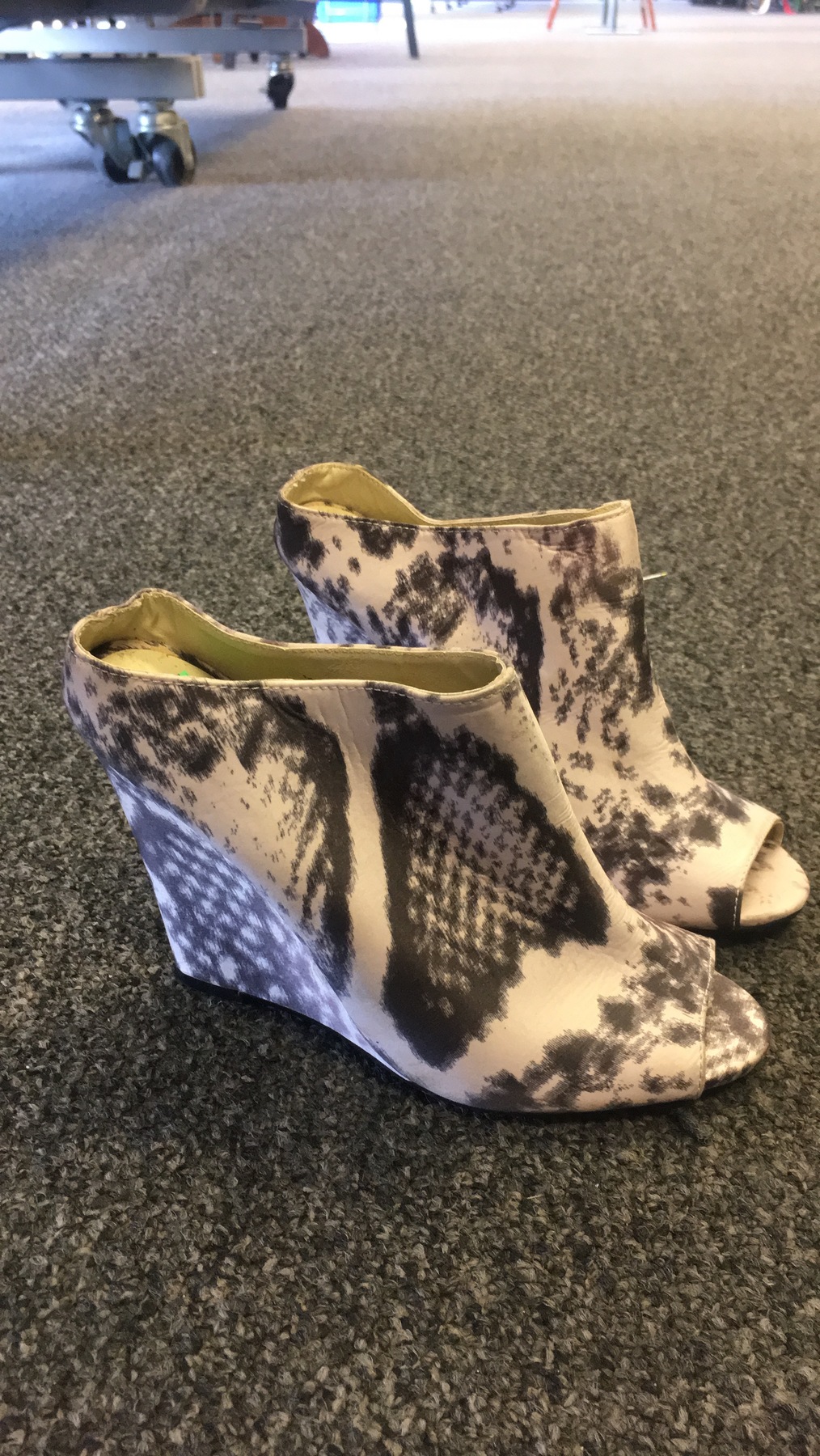 I spotted countless pairs of stylish summer shoes on the racks, both vintage and contemporary. I especially fell in love with these Siriano wedges for $3.50. Too bad they were a size too big on me!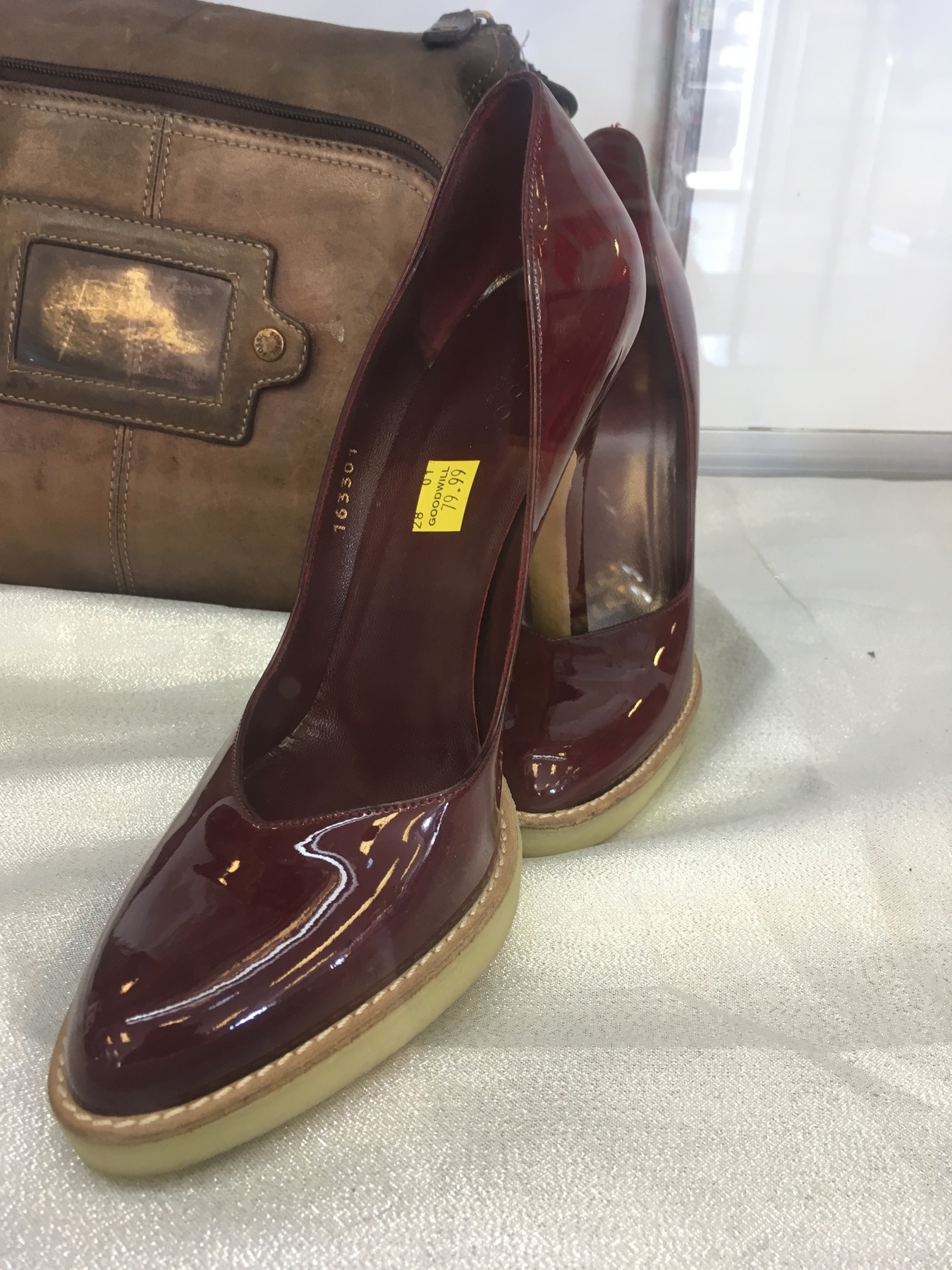 Designer shoes were also spotted during the Meetup. Upon entering the store, I had my eye on these Gucci burgundy pumps. If these had been in my size, you know they'd have instantly been mine.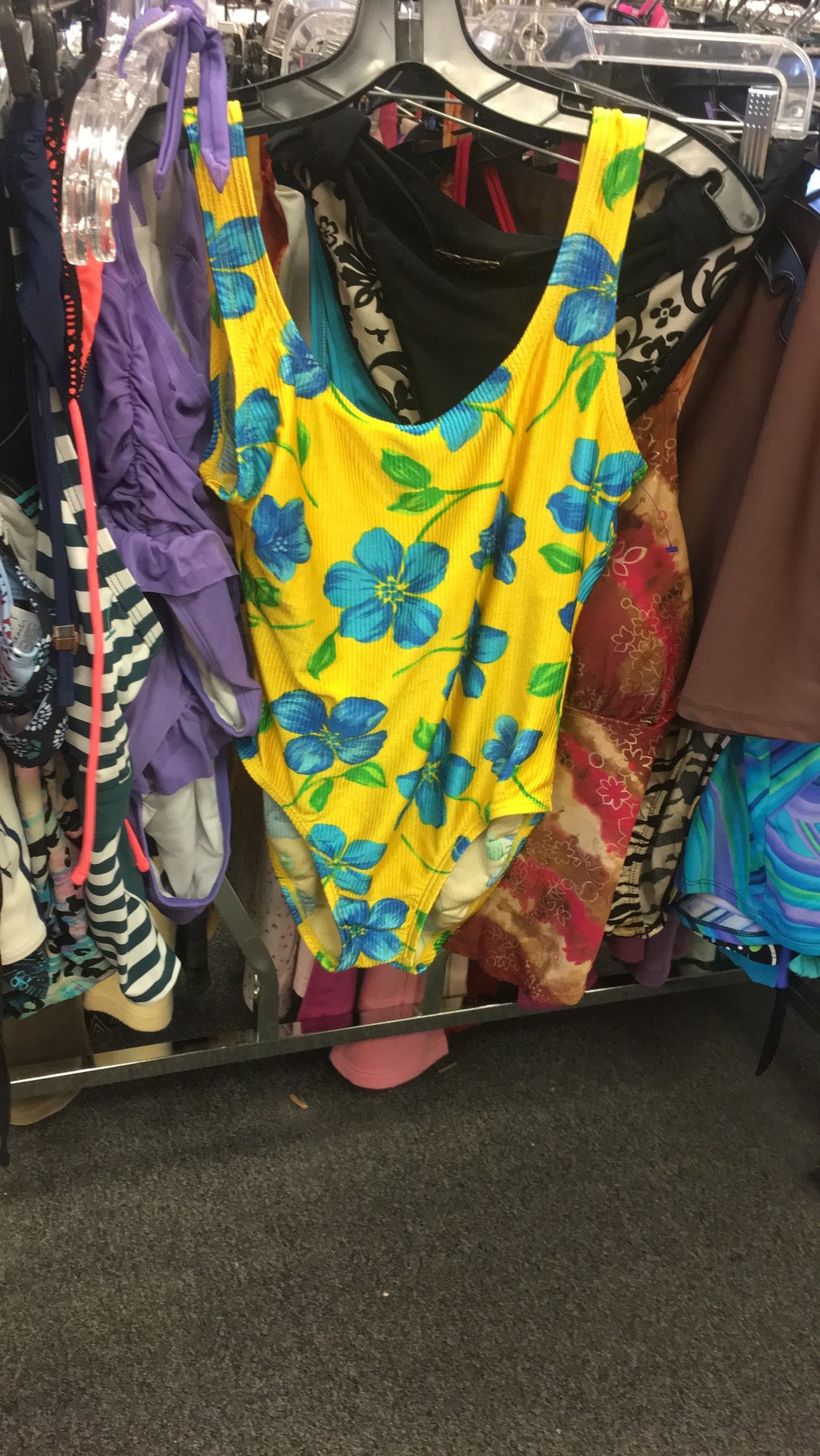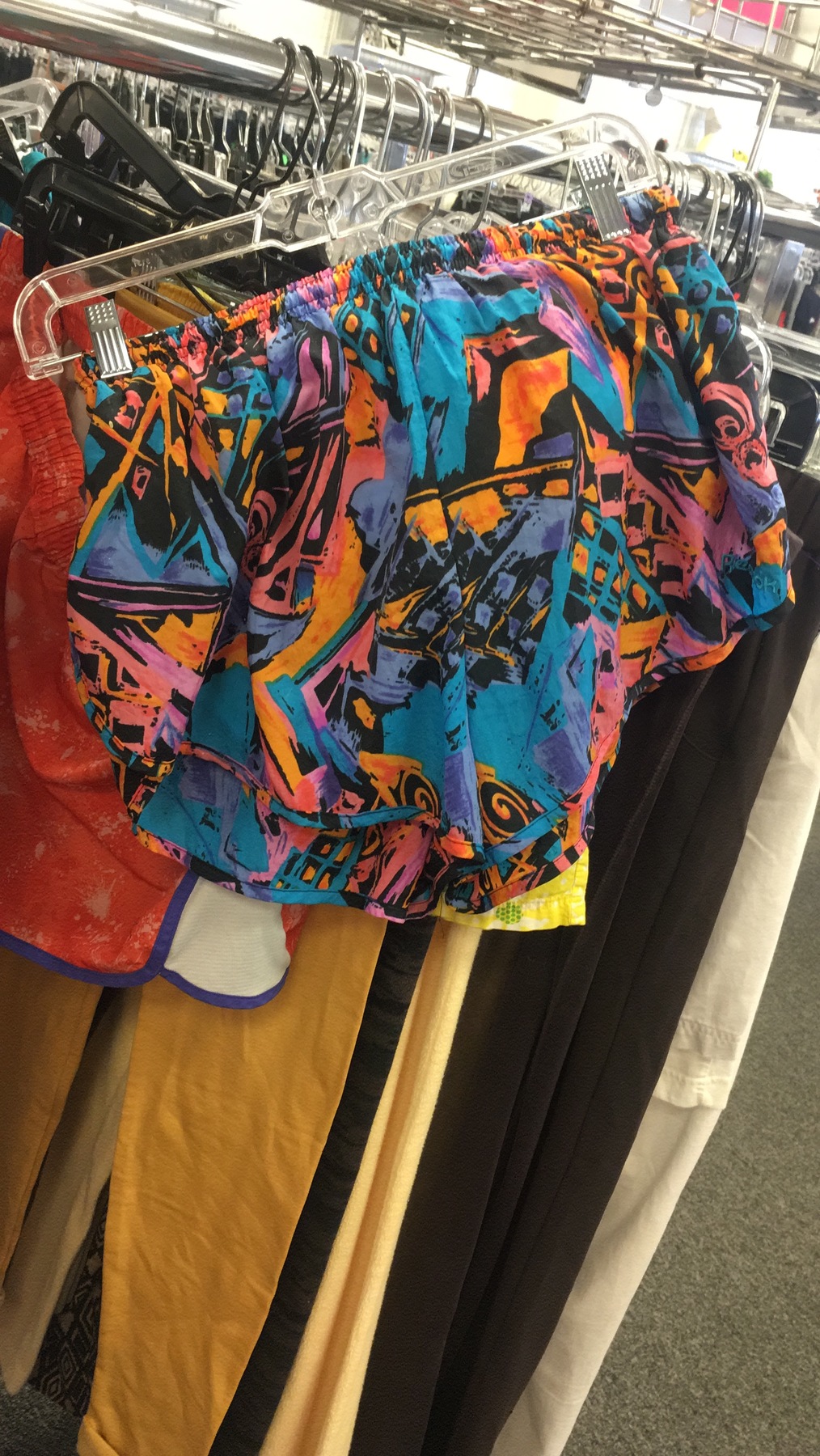 Not only did I see a great collection of shoes, the sportswear and swimwear was on point too! I picked up these vintage Reebok shorts for under $5.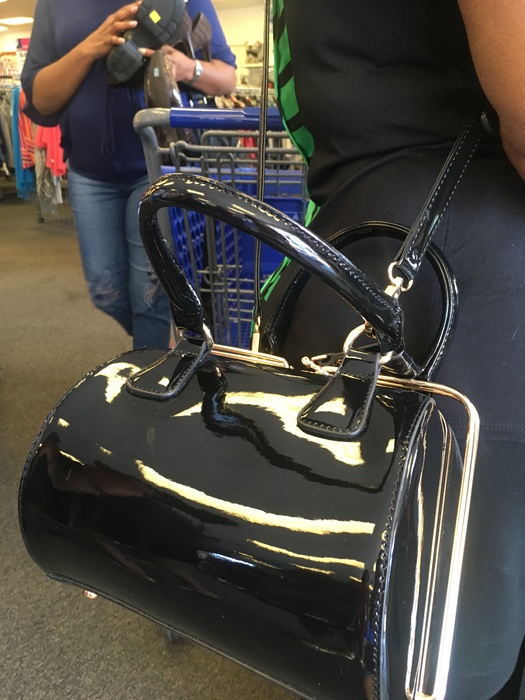 I also love dressing up to shop in my Goodwill finds at every Meetup, as well as seeing other shoppers rock their fashions too. In fact, one shopper was carrying this beautiful bag that she scored while shopping at the Clinton, MD store just weeks ago.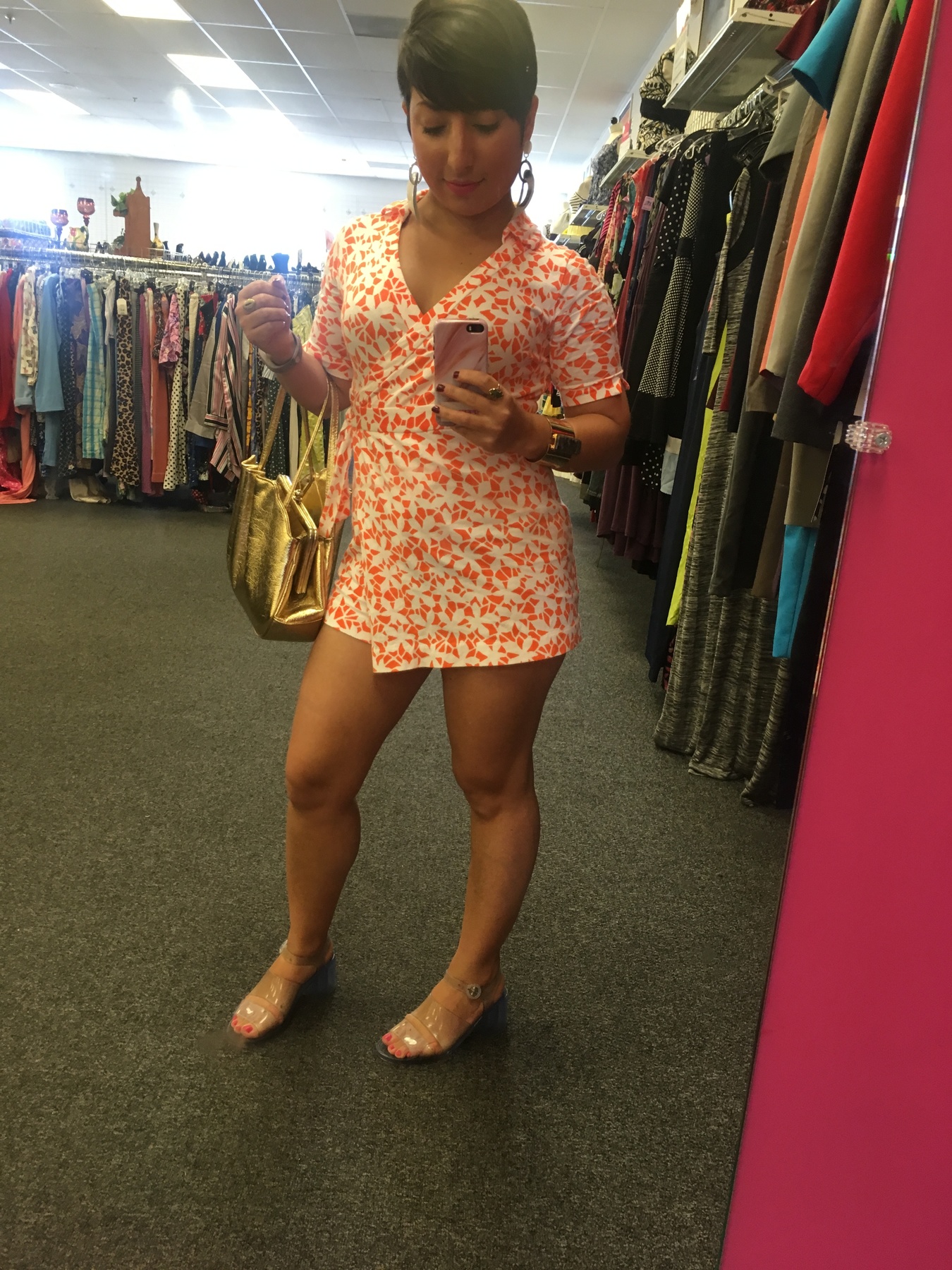 I too rocked a funky yet comfortable DVF romper found in the Kid's section of a Goodwill store. It allowed me to shop with ease and speed! This little number cost me around $5! I'm absolutely in love with the vintage inspired pattern.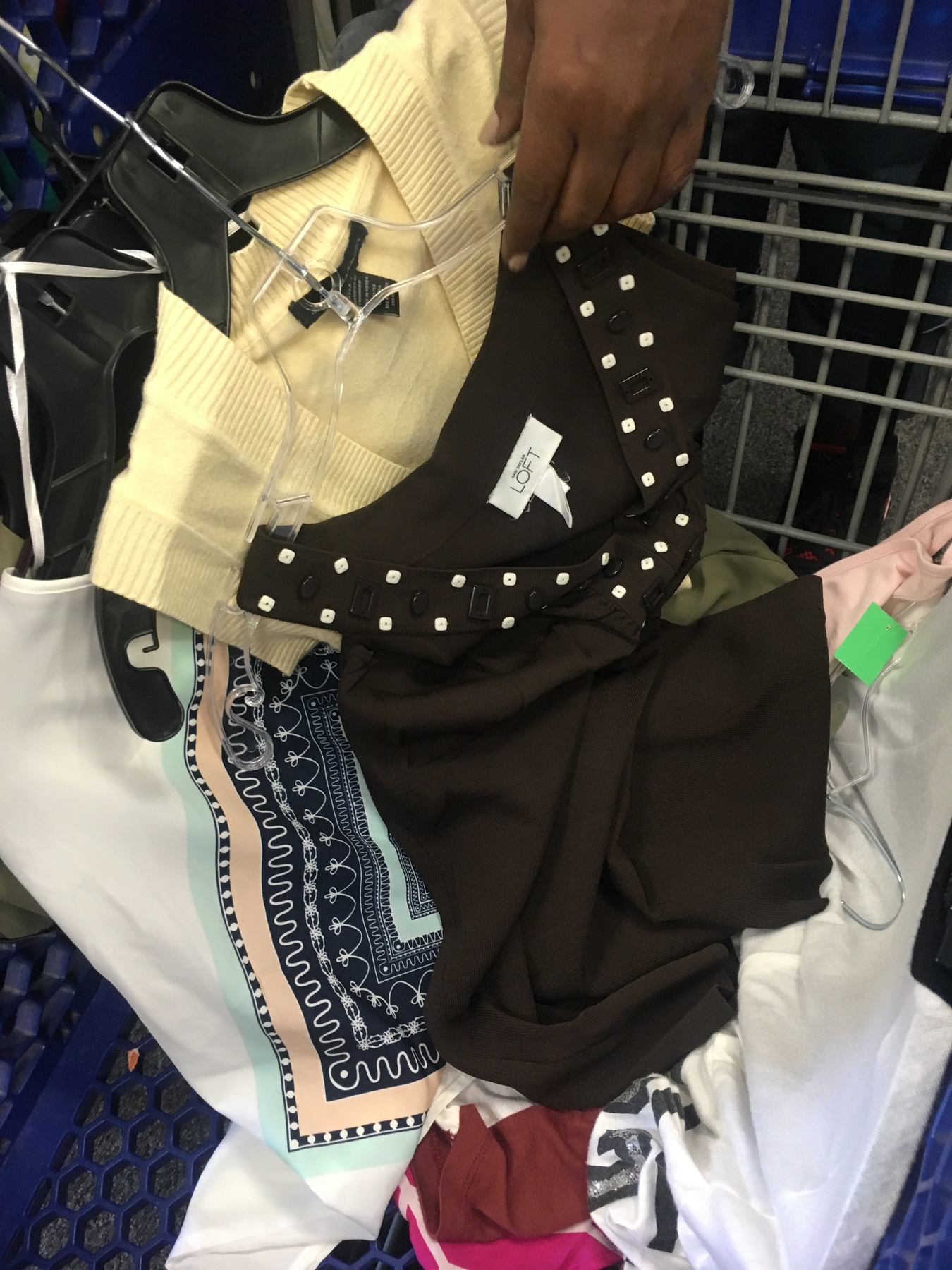 Month over month, these Meetups have truly become a bonding event. As always, Meetup attendees left with carts full of treasures and name brand finds. Literally, every single attendee left with at least one big bag of items.
It's such a pleasure to meet like-minded individuals who love fashion and know how to shop smart. There's nothing better than shopping for a great cause that provides job opportunities in my community.
Come to our next Meetup if you couldn't make it to this one! Sign-up for our Meetup group! <3