Fast fashion is one of the most problematic things facing the world from a sustainable standpoint. The overproduction and over-discarding of fast fashion is unsettling to say the least. Thus, I was ecstatic to meet and connect with The Cozy Experience at the Femme Fatale DC Pop-Up Shop.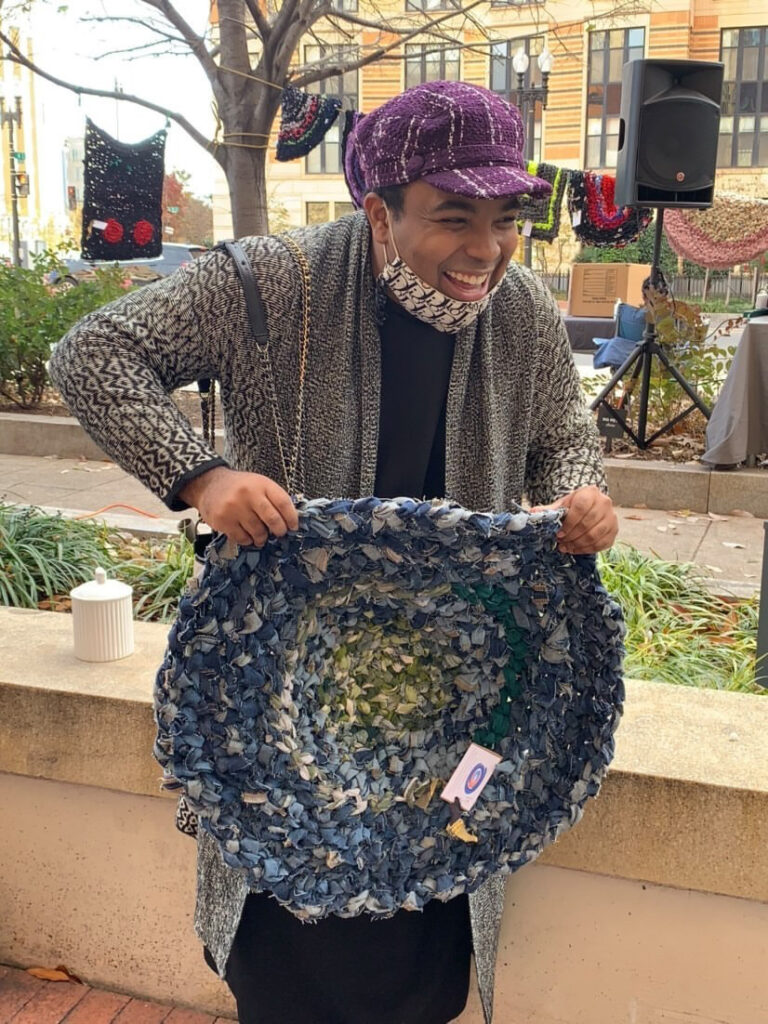 The Cozy Experience upcycles fast fashion into cozy floor coverings and rugs to make cozy rugs. Yes, you heard it right. They make rugs from recycled fast fashion.
This is important for few reasons.
First, making these items reduce waste. Instead of fast fashion building up due to it not being biodegradable, making rugs like this leads to the item being repurposed and useable. It is powerful to find things that can truly help the environment.
Second, these rugs help build community. Fashion is often a space that leaves certain people out of the conversation. Yet, organizations like The Cozy Experience helps to build community by finding the common ground of fast fashion being a detriment if not used effectively. Each cozy rug brings community into every home.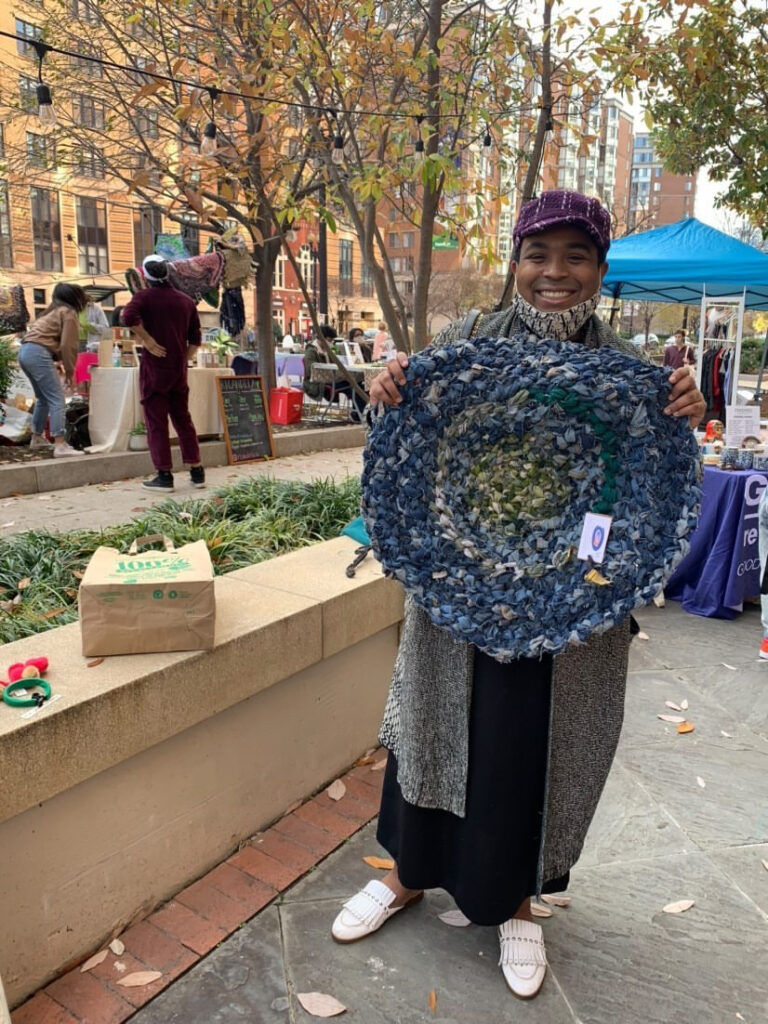 I am beyond excited to have a cozy rug in my home. Mine is made out of denim jeans and has accents of flannel shirts. It is a powerful thing to have a connection with a company that understands the need to better protect the environment through fashion! I am elated to begin my cozy journey and help others to too!
About our fabulous guest blogger: