You can have a very GOOD time with friends, family, and loved ones this Valentine's Day without breaking the bank! Have a stress-free holiday filled with romance and inspiration by visiting Goodwill for activities and ideas!
To get your gears turning, here are ways to fuel this day of love with all things thrifty: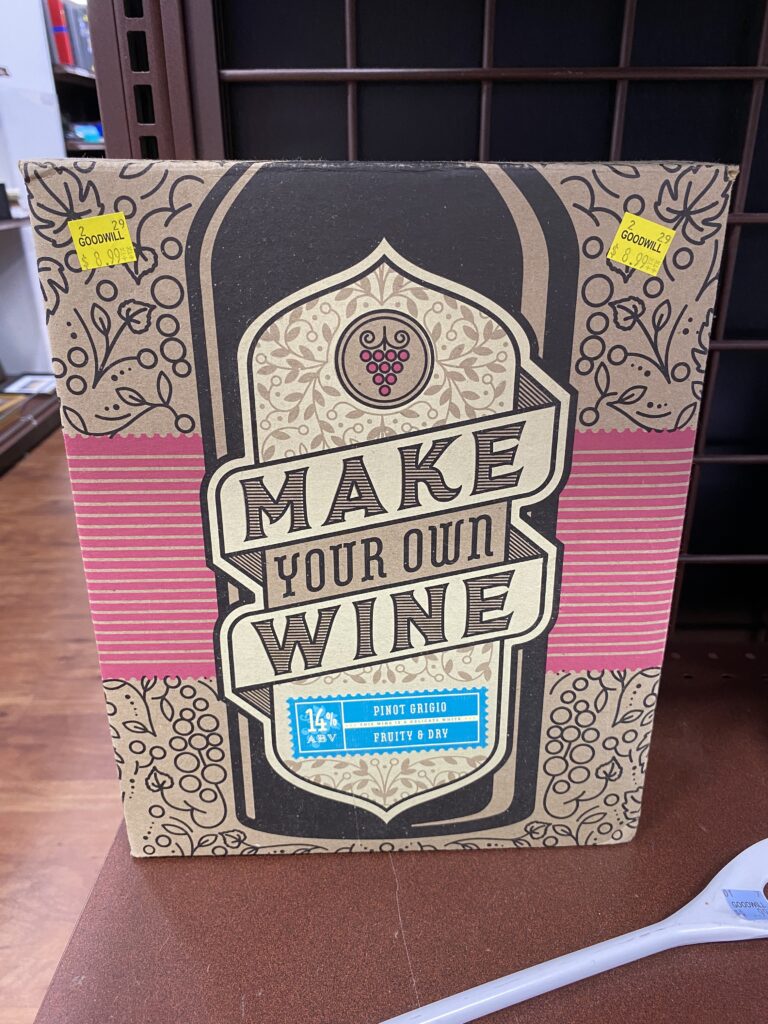 Fun Using Goodwill Finds
Food-Themed
Build-your-own pizza night with fun plates, pizza cutters, pans, and other kitchenware.
Build a fancy charcuterie board with unique plates and dishes.
Host a potluck party with solo friends and thrift all dishes if you're low on supplies.
Taco night! Get salsa and chip bowls. Thrift a taco holder if you can find one too!
Try and taste desserts from a local spot on funky dessert plates.
Cook a loved one a meal from scratch and impress them with your home decor taste with Goodwill kitchenware, dishes, and napkins.
Have a snack bonanza and use mismatched bowls to showcase your treats.
Assemble an ice cream bar using whimsical Goodwill bowls. You can even thrift spoons and scoopers too!
Use Goodwill baking sheets, muffin pans, and other items to create a special treat to enjoy with a loved one. Bake together too!
You can find things like Hot Sauce or Wine-making kits at Goodwill. Buy one for date activity and give it a go!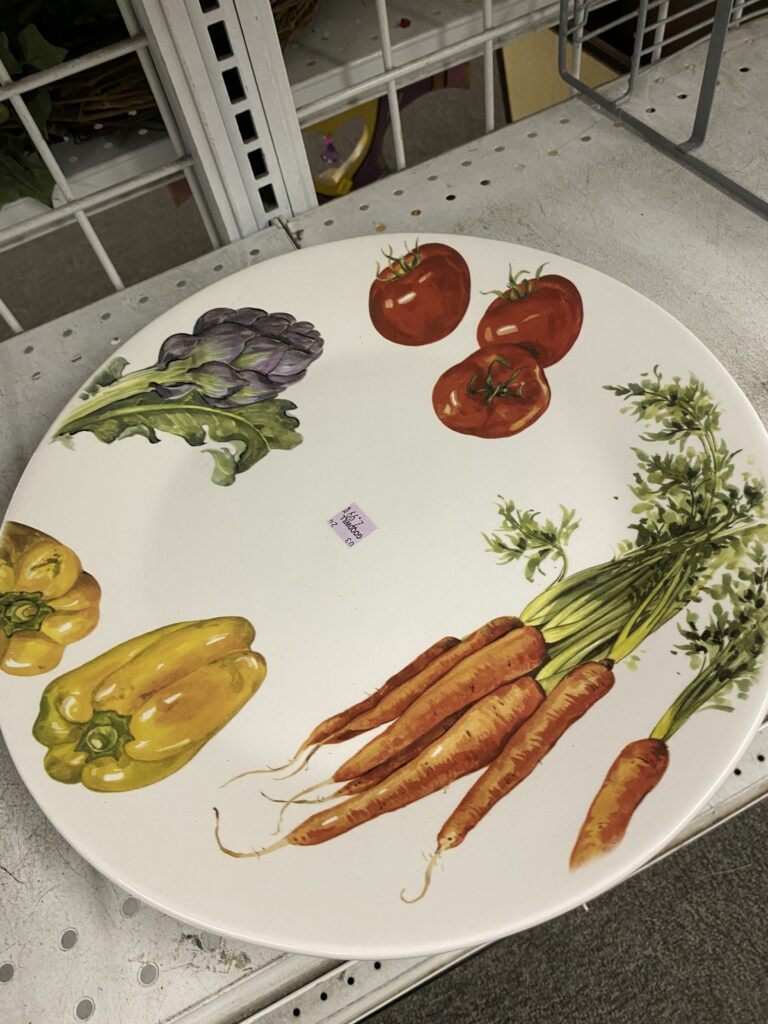 Games
Pick up thrifted games for a fun game night.
Thrift Jenga and label each block with questions to answer.
Find plastic-sealed puzzles to piece together under a thrifted candlelight. Write a special note on a piece for your loved one to find!
Thrift a Monopoly game and DIY it so that it reflects your home, neighborhood, or places that your loved one enjoys. Then, play the game!
Thrift vintage games and have a retro game night with throwback snacks that remind you of other decades. Get dressed up too!
Pick up some roller skates and take them for a spin at a rink.
The same goes for bowling balls. Thrift a few and hit the alley!
You can also bring the bowling alley to you. Thrift plastic bowling balls sets and make a lane in your hallway!
Movies & TV
Don't have a TV for a movie or show-watching date? Thrift one!
Thrift videos and DVDs for a special movie night. Pick a genre or decade for a special twist.
Crafts & DIY
Thrift frames to upcycle them with a loved one with pictures that mean a lot to you.
Get a chair at Goodwill and paint it with fun colors with your loved one. Who knows how it could turn out?!
Thrift glassware to paint with your loved one. You can purchase special glass glue at most craft stores.
Use your boo as the theme for your DIY and upcycle gifts from the heart. Do this together and see how your projects bring you closer together!
Create sentimental jars together and fill them with love notes or words of encouragement.
Thrift blank shirts and clothing to paint, stencil, and cut up for your friend or loved one. Upcycle together, then host a mini fashion show when you're done!
Explore this blog for DIY project ideas by Tim Kime – he has many that can be completed for a date night.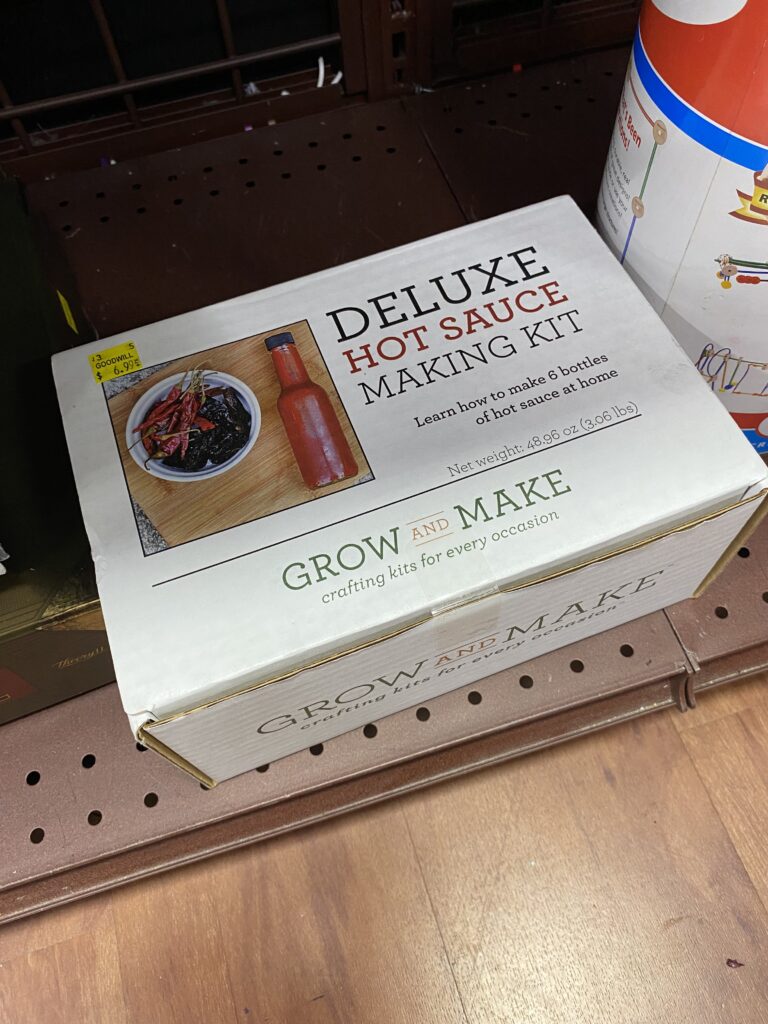 Fashion
Thrift themed outfits from Goodwill for a special throwback date night at a funky restaurant or diner. Go all out for the '80s or '90s!
Go to Goodwill for low-cost fancy date night looks. Goodwill of Greater Washington locations carry all types of name-brand and designer apparel.
Thrift one statement item and create a date night ensemble using your selection as the anchor.
You and your friend or partner can thrift an item of one style, print, or color. Then, each of you can create date night looks.
Obviously, thrift date night outfits for your partner, and wear them while out!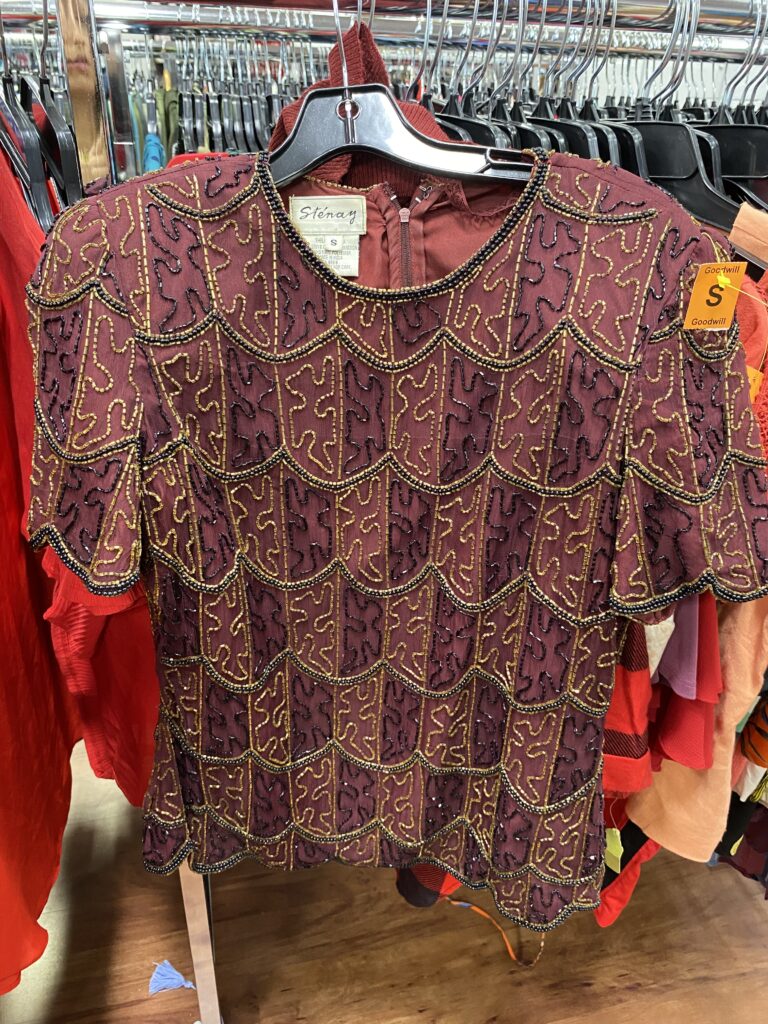 Relaxation Time
Thrift pillows and blankets for a cozy night in. Thrift candles to create the perfect ambiance.
You can sometimes find soaps and spa essentials at Goodwill. Purchase them to use for a spa night in!
Thrift comfy clothes and pajamas for a relaxing date night in with your boo. Combine this with one of the ideas above.
Bring the beach to you! Purchase floaties and beach chairs to create a nautical indoor date night.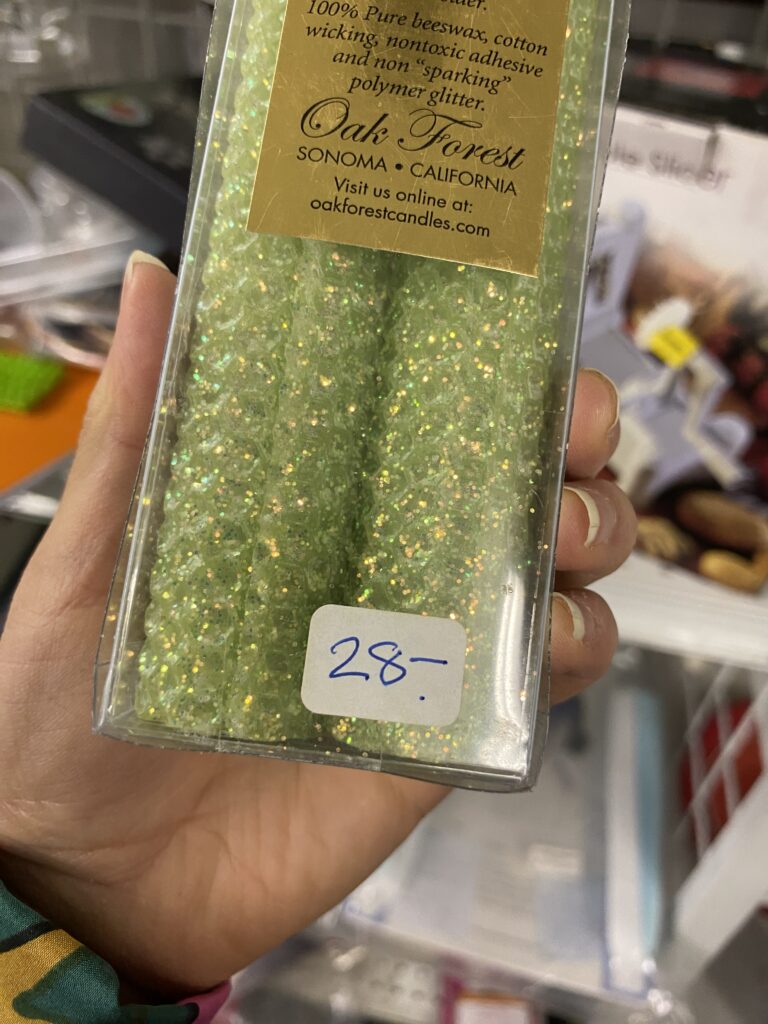 Dates at Goodwill
We can't forget about the Goodwill Date activity! Go to Goodwill with your partner or friend, close your eyes while shopping and select items for your partner to wear on a date. Who knows what your intuition will pick out?!
Pick out outfits with your date WITHOUT closing your eyes!
Stroll through Goodwill, looking at items that evoke nostalgia. This is a great way to bond with your boo as you discuss your past and fond memories.
Compose a Thrift Treasure Hunt list and race to find all the items.
Play hide & seek in Goodwill, but don't disrupt other shoppers or employees. There are many places to hide!
Visit Goodwill and find a gift for your boo that is within a certain price range. Find the strangest gift and make them go, "WOW….huh?"
Take your time while thrifting and dedicate time to looking at books and records. This is a great way to learn about one another's tastes. You might also find treasure or fun history tucked inside a book!