Why spend more this season when you can meaningfully give a whole lot for a lot less! By thrifting your gifts, you're giving back FOUR times – to:
The community: By shopping at nonprofits like Goodwill. Every donation and sale helps Goodwill provide free job training, education, and placement services to people faced with barriers to employment.
The planet: This is a no-brainer. Shopping secondhand is an eco-friendly way to give creativity and reduce waste.
To a loved one: Imagine the look on a loved one's face when they see that you've gifted them a present that you took the time to search for and compose. You didn't just fill up a cart in the online store of a big-box retailer. You took the time to search for the perfect, one-of-a-kind present.
To YOU: For one, thrifting your gifts is a smart financial move. You're saving money by choosing thrift. What's not to love about that? Additionally, you're building stronger relationships with others by gifting genuinely unique items from the heart.
When one thinks of thrifting gifts, the first thing that comes to mind is searching for brand new items with tags. Yes, places like Goodwill are fantastic for finding brand new items for less. However, there are SO many other thrift possibilities to explore too! Here are some thought-starters:
Gift Baskets and Bags: Fill a thrifted vessel with items that your loved one will enjoy! You can fill your bags and baskets WITH thrifted items. Does your friend love gardening? Thrift some planters and other themed items! Do they love to write? Give them the experience to let the creative juices flow (drink mix, journal, candle, and pens). The options are endless!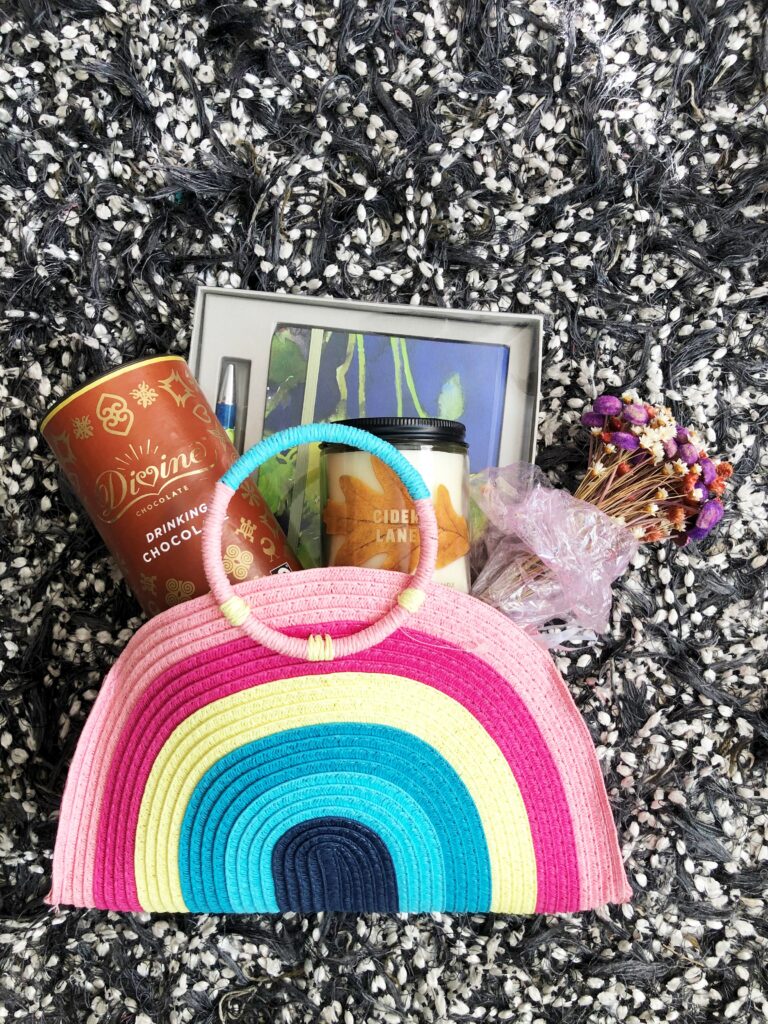 Flower Power: Who doesn't love to receive a bouquet? With either dried or fresh, fill a vase or fun cup with all types of flowers. Your family member or friend can reuse the secondhand vessel for years to come!
DIY Shoes: With some Angelus paints purchased at a fine arts store or online, thrift some shoes or boots in a loved one's size and paint away! Pick a design and reveal the artist in you. Talk about a true one-of-a-kind present! 
Baked from the Heart: Whip up some sweet or savory goodies and gift them on a thrifted kitchen item. You can even bake cakes or loaves of bread IN the vessel in which you wish to gift! Goodwill has a plethora of under $5 quality kitchen items that are modern and vintage.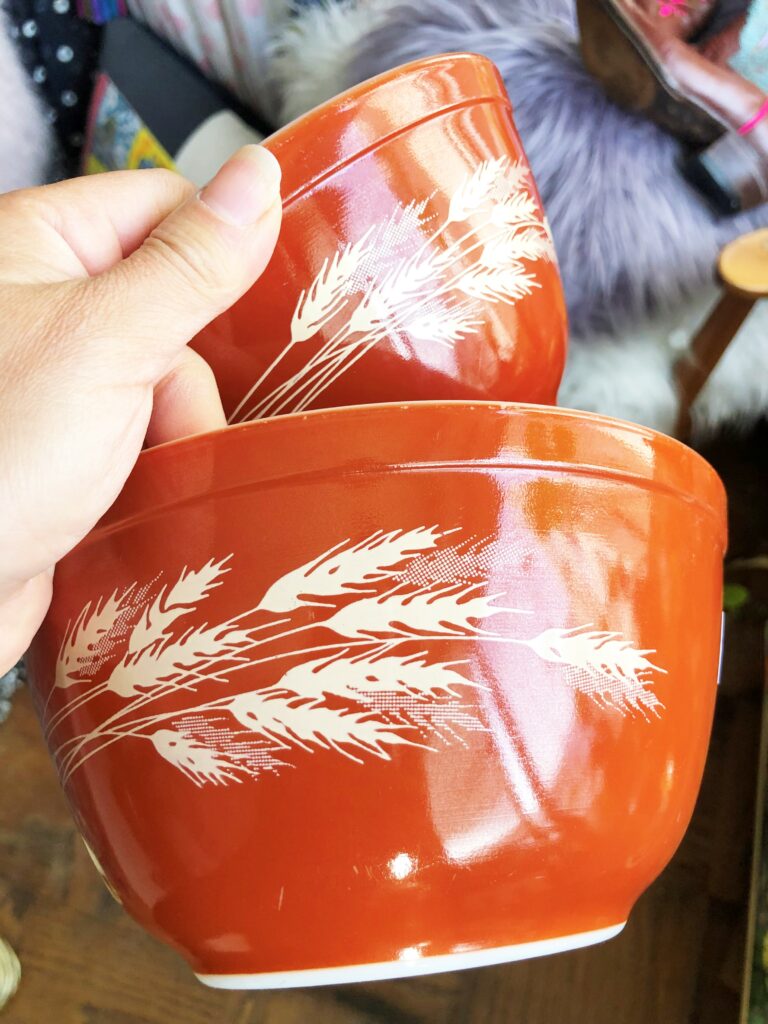 Gift Wrap: It's no secret that you can find gift bags and tissue at Goodwill for pennies on the dollar. Since wrapping paper and other coverings get quickly tossed, consider using a fun reusable and wearable scarf as a wrapping material. 
These ideas are just scratching the surface of thrift gift possibilities. Before the holidays sneak up on us, head on over to your local thrift store ASAP to get started! There's no time like the preloved present. 🙂