Summertime and the living can be so easy (even in a virtual world)…especially when you're all about making time for fun DIY projects! This time of year is great for taking on upcycling; it's even better if you have some space in your home, apartment, or even a general outdoor space in which to be creative.
Thanks to Finding Your Good and Goodwill of Greater Washington, I have had the wonderful opportunity to stretch my skills and take a moment to reflect on previous items featured in this blog. In random order, here are six summer-themed projects to inspire you to unleash your transformation junkie!
Inspiration Project 1: Side table becomes party station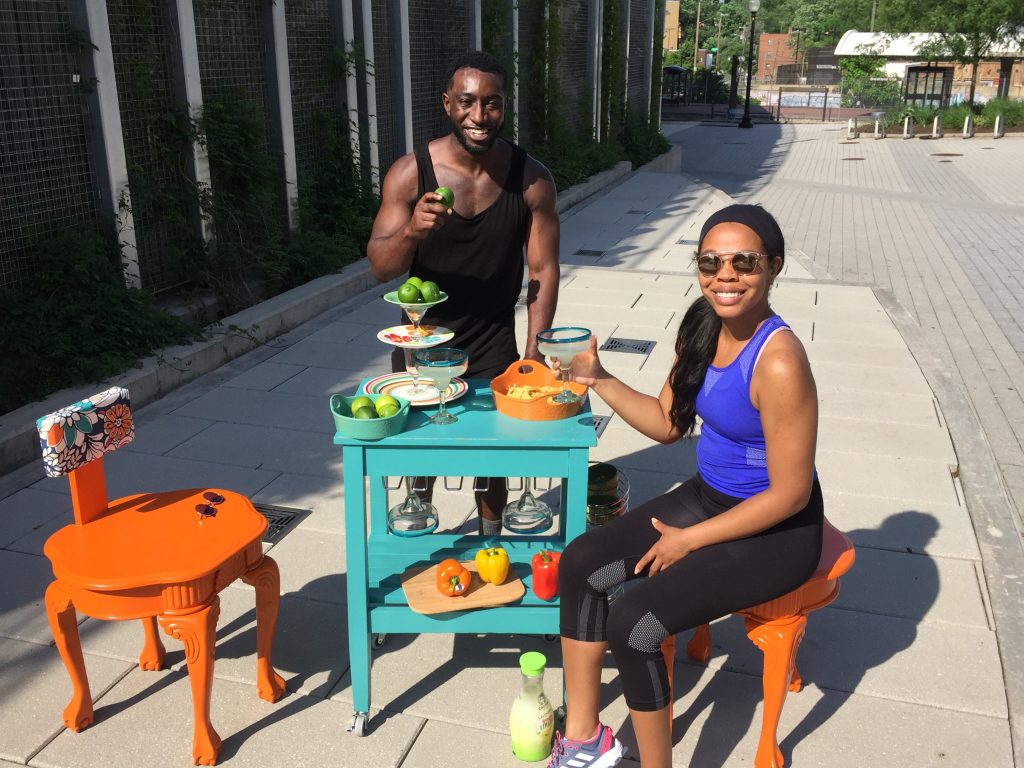 An old wooden table moves from the corner into center court as a party station!
The table was already a sparkling, bright blue so all it needed was some wheels, hooks and an upcycle shower caddy to become the place to gather around (of course, wearing a mask and being socially distanced these days!).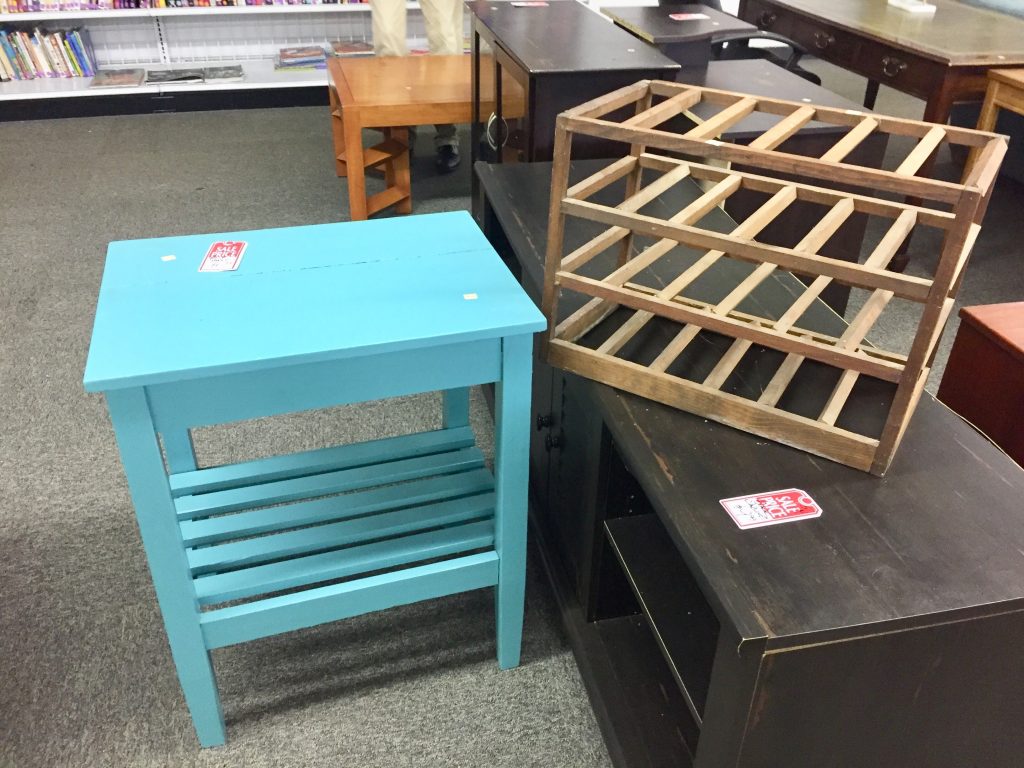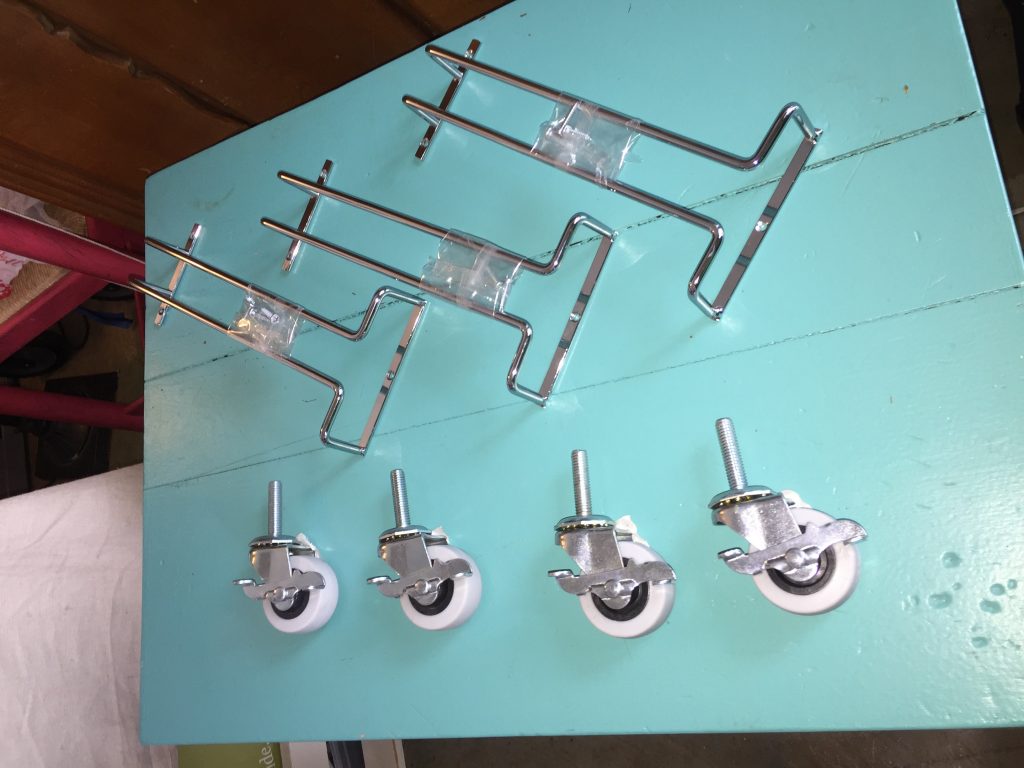 A drill, screwdriver, several screws and some vision were all it took to make this a fun addition to your summer celebrations.
Inspiration Project 2: Bike wheel rolls on as memo/bulletin board
You won't be a square when you use a colorful bike wheel to post notes and hang photos.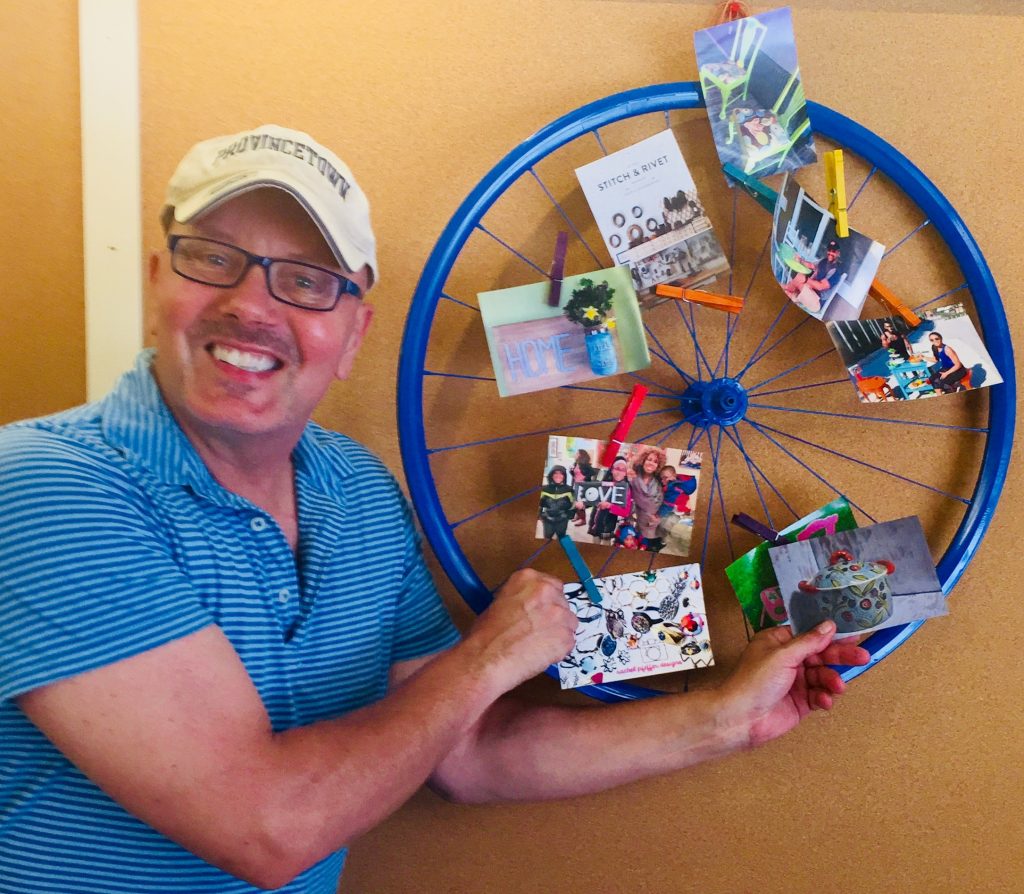 Remove any tires, nuts and gears then spray paint the wheel to give it a new ride in your home or office. Use bright, clip-style clothes pins to hold items in place and add a wire to hang it.
Inspiration Project 3: Corks + frame = serving tray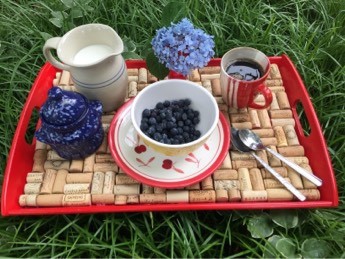 Okay, let's admit it. This time of being home 24/7 means some of us may have enjoyed lots of wine and other adult beverages. No judgement here, of course…unless you don't create something from all those corks that remain!
Take a rectangular shaped picture frame, add handles, and position corks on it with glue. You can take an existing tray, too, then upcycle it with spray paint and corks. Your cork tray will get great use for outdoor meals or to deliver breakfast in bed to yourself or your sweetie!
Inspiration Project 4: Tennis racquet scores as funky rack
For the athlete or sports lover in your family, here's a project that will only get you love-love.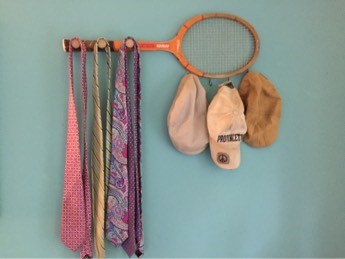 Turn a wooden tennis racquet into a winning rack to hold keys, jewelry, ball caps and more. Cup hooks, picture display hooks, a drill and screwdriver are all the equipment you need to go home with the gold with this project!
Inspiration Project 5: Platter serves up style as birdbath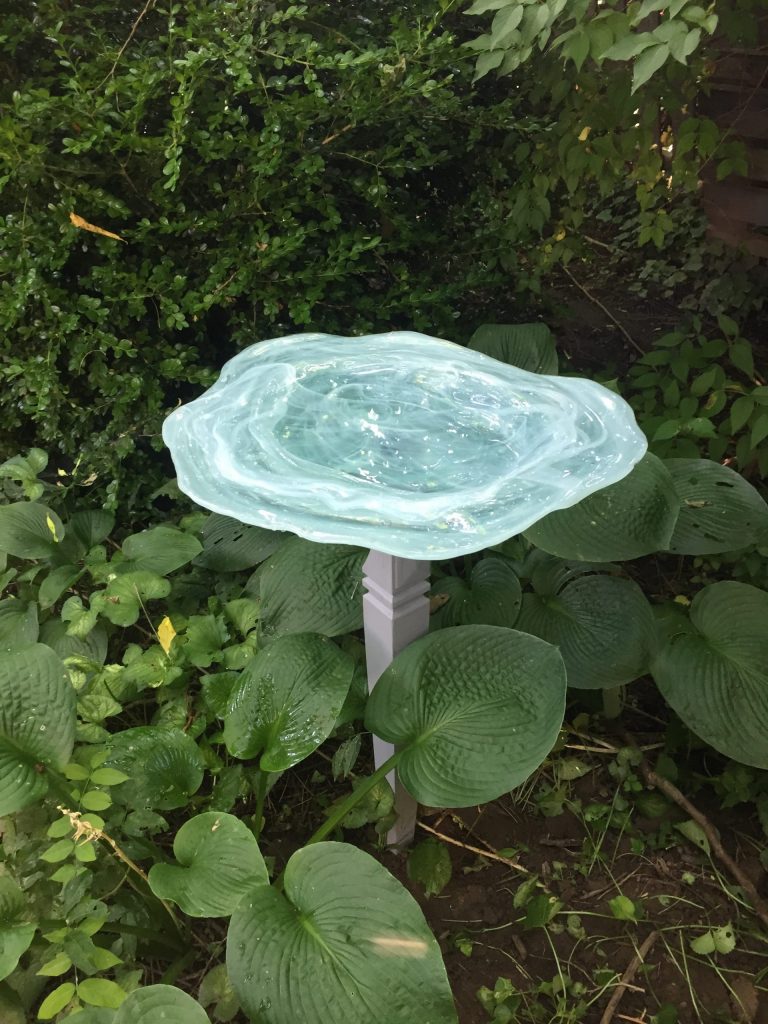 I bet you would agree that our feathered friends deserve some special treatment. And you might as well have something eye-catching to place in your yard or garden space, too.
A glass serving platter is secured with epoxy glue on top of an old table leg and, presto, change-o, you have a birdbath that will attract a flock of compliments.
Inspiration Project 6: Leaf your worries behind as random pieces unite as bistro set
Mother Nature struts her stuff when you use leaves as stencils and enlist paint to connect two chairs with a round table.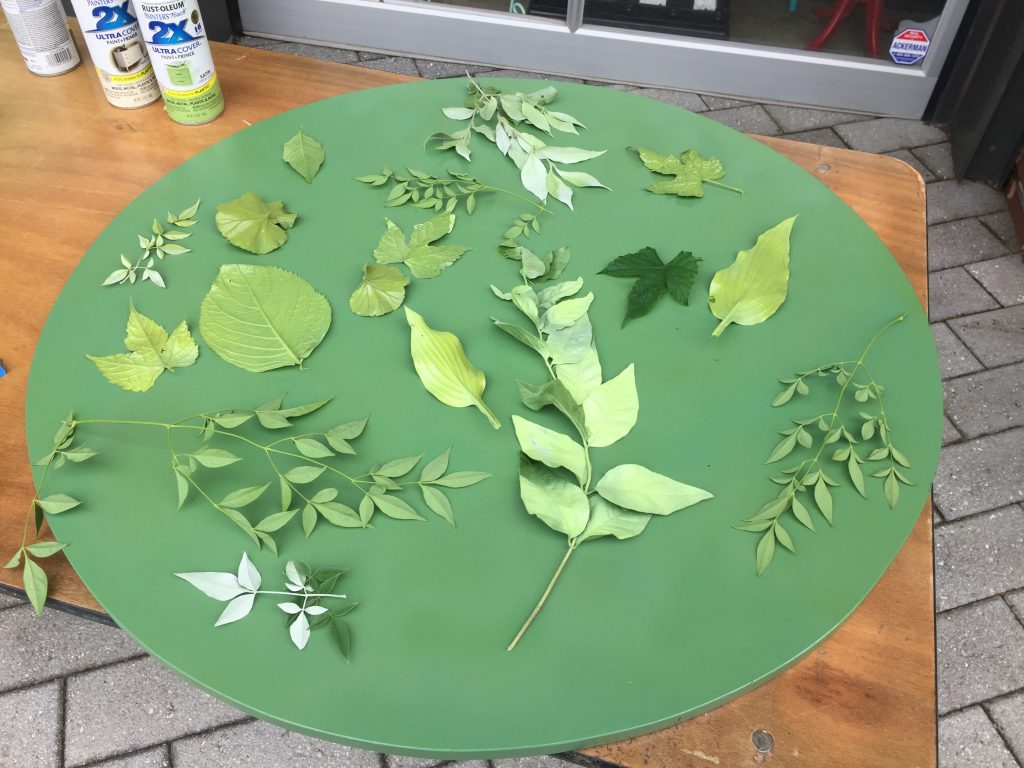 This set looks welcoming on your balcony, front porch or breakfast nook. Collect leaves from your yard or from a walk outside then use spray paints to capture their beautiful shapes.
A reason why this set looks so great together is because of its creamy tones and green hues that will have you looking an trees, bushes and other plants with new eyes!
What ideas do you have to make this a time of creativity and transformation? We love to see your projects and share your ideas to provide ideas and inspiration to others. It is really cool to hear how Finding Your Good helped you to find your good, too!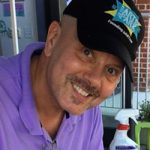 Tim Kime
Artist, Motivational Speaker, Life Coach
Tim Kime is an artist, life coach, connector. He is President of Kime Leadership Associates offering executive coaching, meeting facilitating and motivational speaking. He is also Chief Creative Force of Transformation Junkies which upcycles furniture and other household items into functional works of art. He combined his two passions—unleashing the potential in people and transforming items with the launch of the Art of Possibilities Workshops. These workshops are part upcycling, part dreaming, part goal setting.