Please allow me to repeat a piece of fashion wisdom: getting dressed for work, even if you're working from home, helps you achieve the right mindset to conquer the day. That said, picking out an outfit can seem like a daunting task, even if the only person who will see your outfit is you.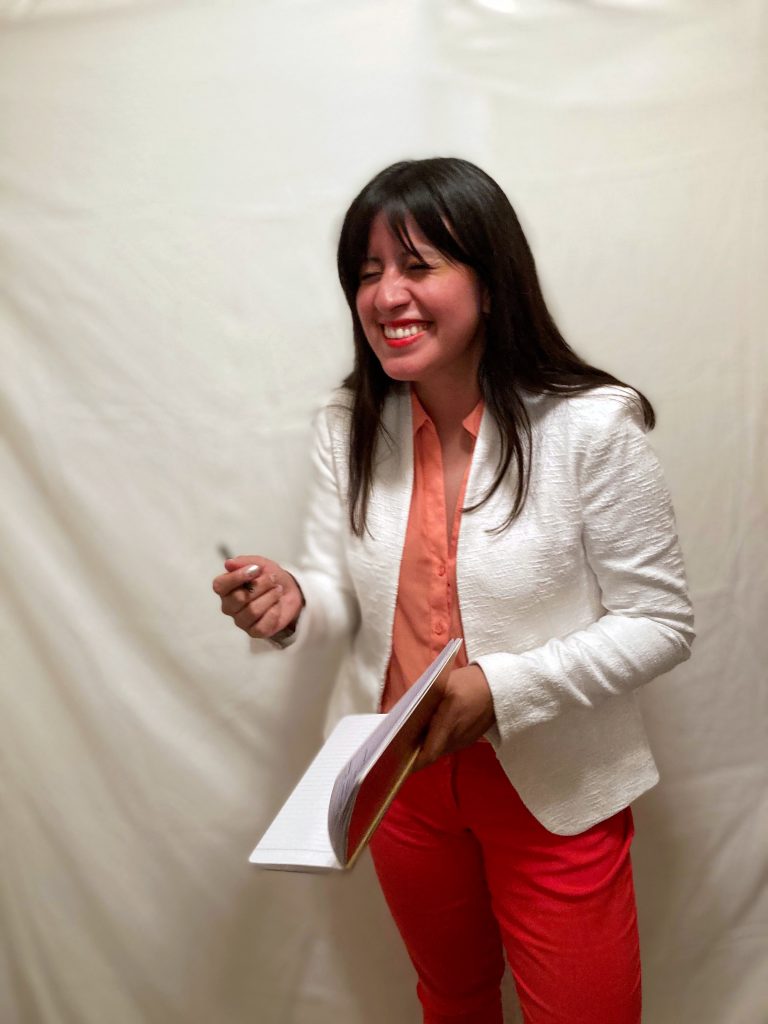 That's where capsule wardrobes come in. In essence, a capsule wardrobe is a selection of coordinated clothing and accessory items that can be mixed and matched to generate a large number of outfit combos. The concept is hugely beneficial — it streamlines my morning routine, helps get more wear out of every piece, refines my sense of style, and reduces my desire to purchase new clothes that I don't actually need.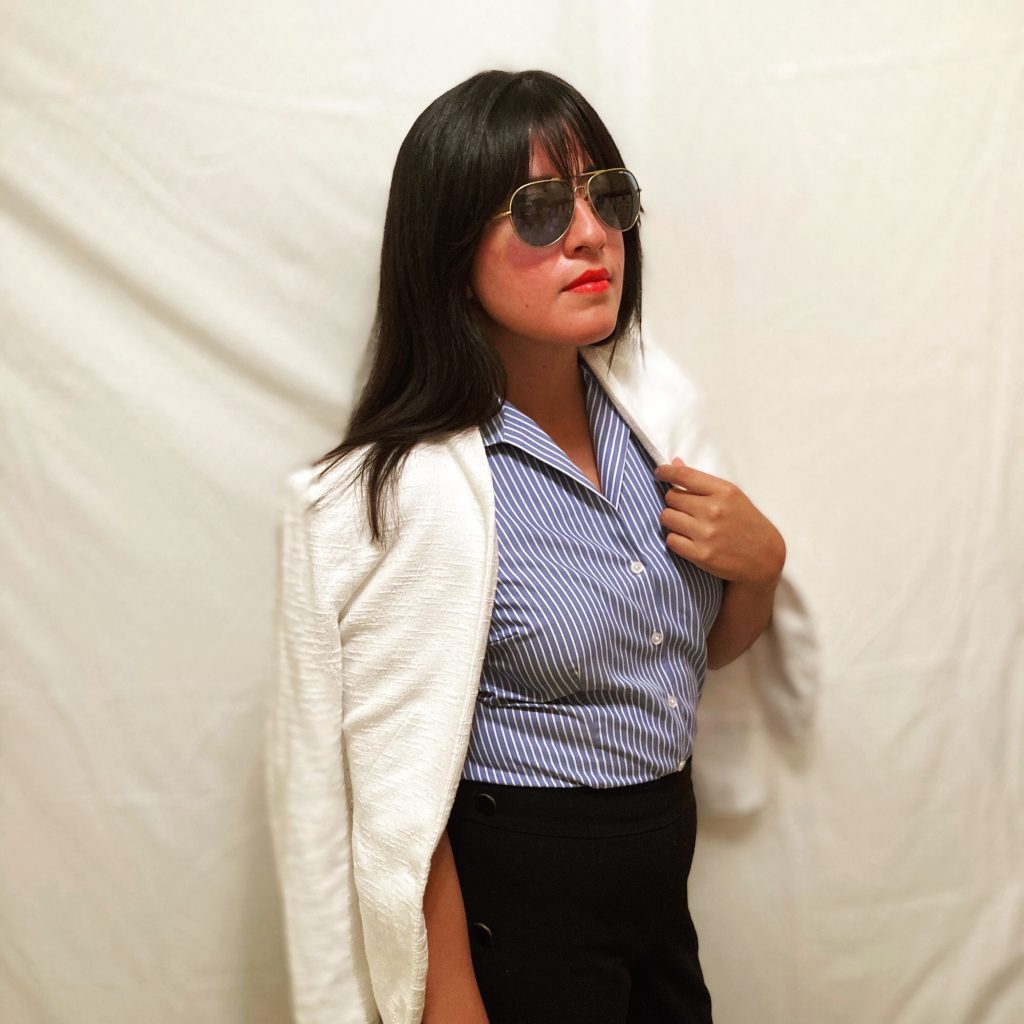 At first blush, you might think that it doesn't make any sense to create a capsule wardrobe when I'm primarily working from home. Actually, I think it makes a TON of sense to try a capsule wardrobe right now. Not only is it fun, but the stakes are lower— I can change halfway through the day if it doesn't feel right, and not that many people will see my failed experiments. Plus, feeling stylish, even if no one else will see me, is totally #selfcare, which is especially important these days.
If you've never given capsules a try, or want more of my thoughts on the "how to," check out one of my previous posts: "Not Another Neutral Capsule." Otherwise, I hope you enjoy a brief overview of this capsule I have put together for Summer 2020. At the very least, I can assert that my partner and I thoroughly enjoyed taking these pictures.
20 Key Pieces…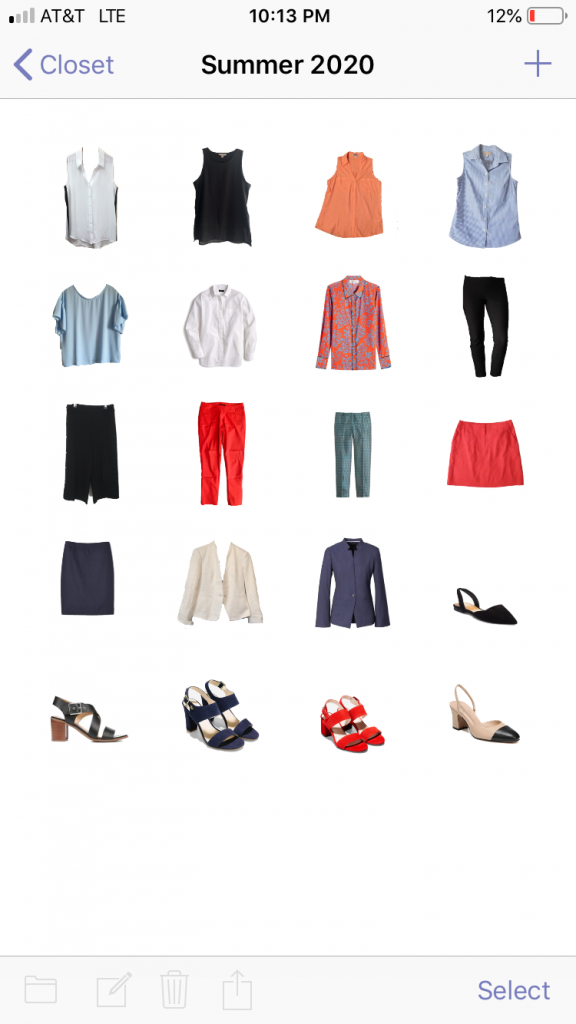 This summer, my capsule is composed of 7 tops, 6 bottoms (2 skirts + 4 pants), 2 blazers, and 5 pairs of shoes. You can see them all in the screenshot above from my favorite app, Stylebook. I have sung its praises before, but I will do so again. Stylebook is a fantastic, magical wardrobe planning app that has completely transformed the way I plan my seasonal dressing and enables me to assess and maximize my use of the clothes I already own. Over time, I have uploaded pictures of all my clothing into the app, and so I can imagine and save potential outfits without getting up from the couch. 
…Yield 76 Wearable Outfits
I know, you don't believe me…but I promise, the 15 key pieces (tops, bottoms, and blazers) – I am not even considering changing out shoes here – can be mixed and matched into 7 outfit combinations. In theory, there could be up to 126 if you do the math [(7 tops X 6 bottoms = 42 outfits without blazers) + (7 tops x 6 bottoms x 2 blazers = 84 outfits with blazers) = 126 outfits]. However, I am only counting the outfits that I feel truly make sense. In other words, I am only including the outfits created by the pieces that I think match each other well and that I would actually wear (i.e., not too crazy). I was able to figure out what those were by playing around on Stylebook and deleting the ones I didn't like. Like I said, it's magical!
While the app is incredible, nothing beats seeing the outfits in action. So to wrap up, here is a sample of the outfits, as worn by me, and photographed by my partner, Seth (@wholemilkthrift on Instagram). Cheers, y'all!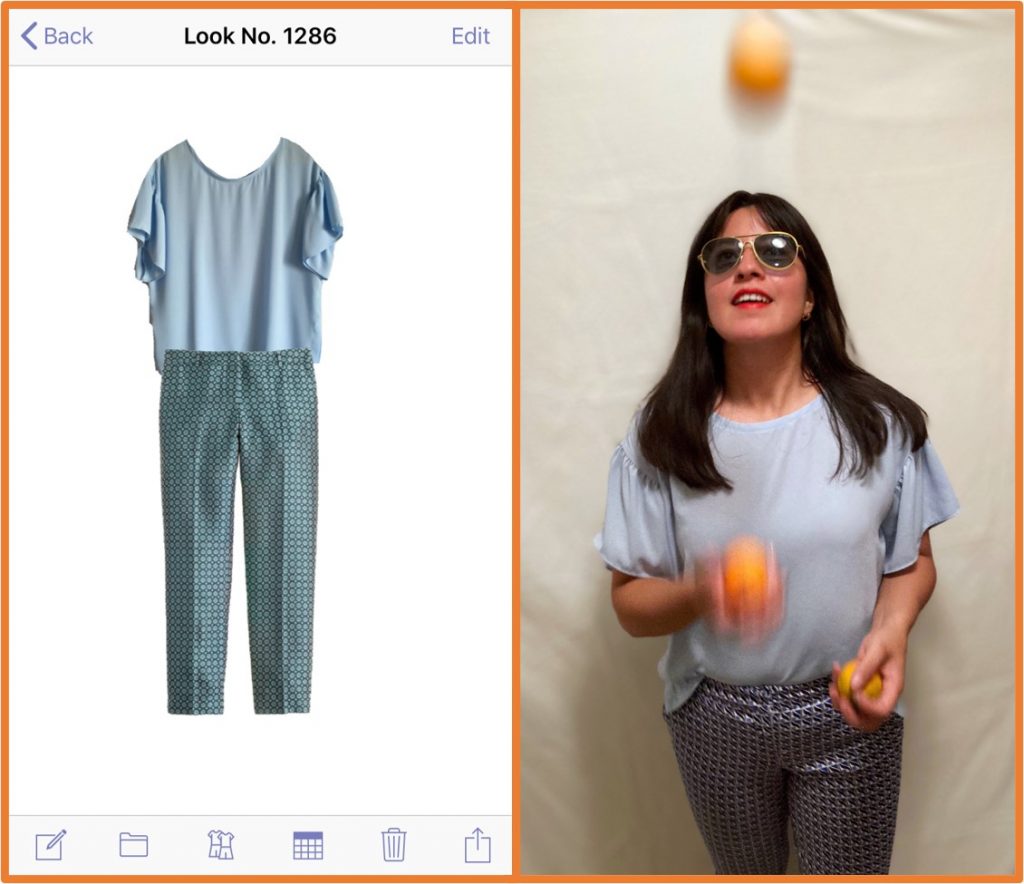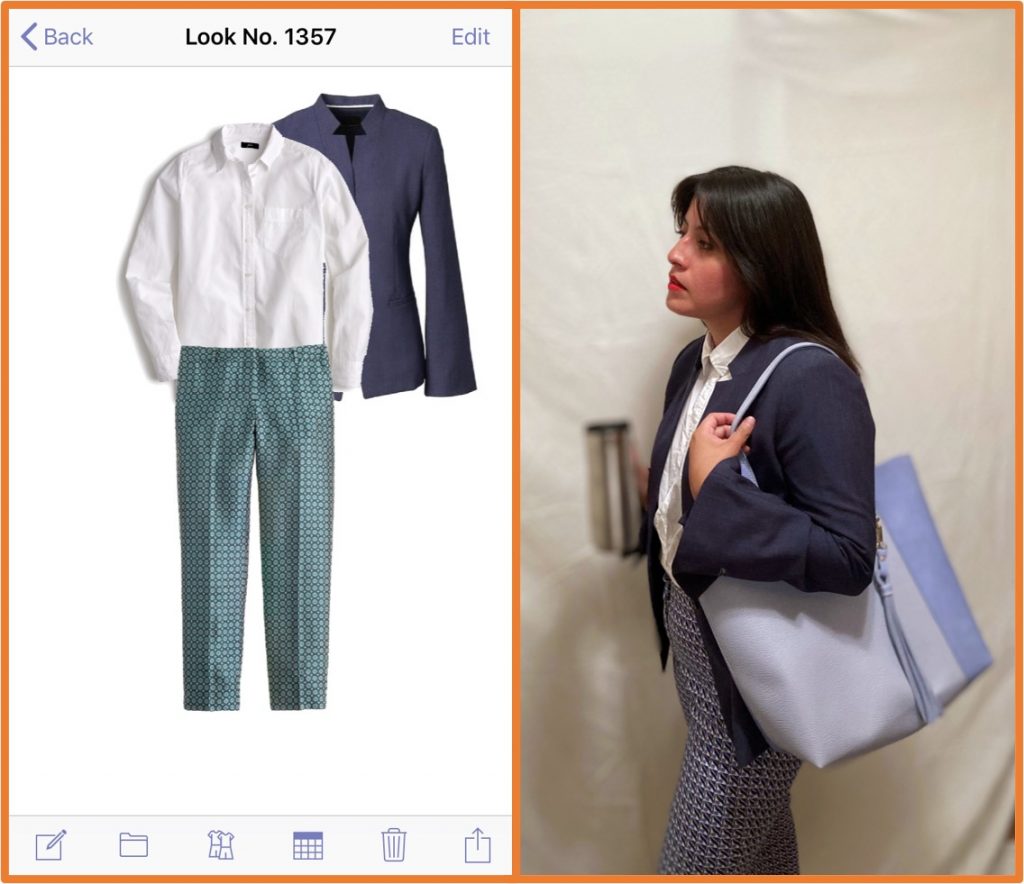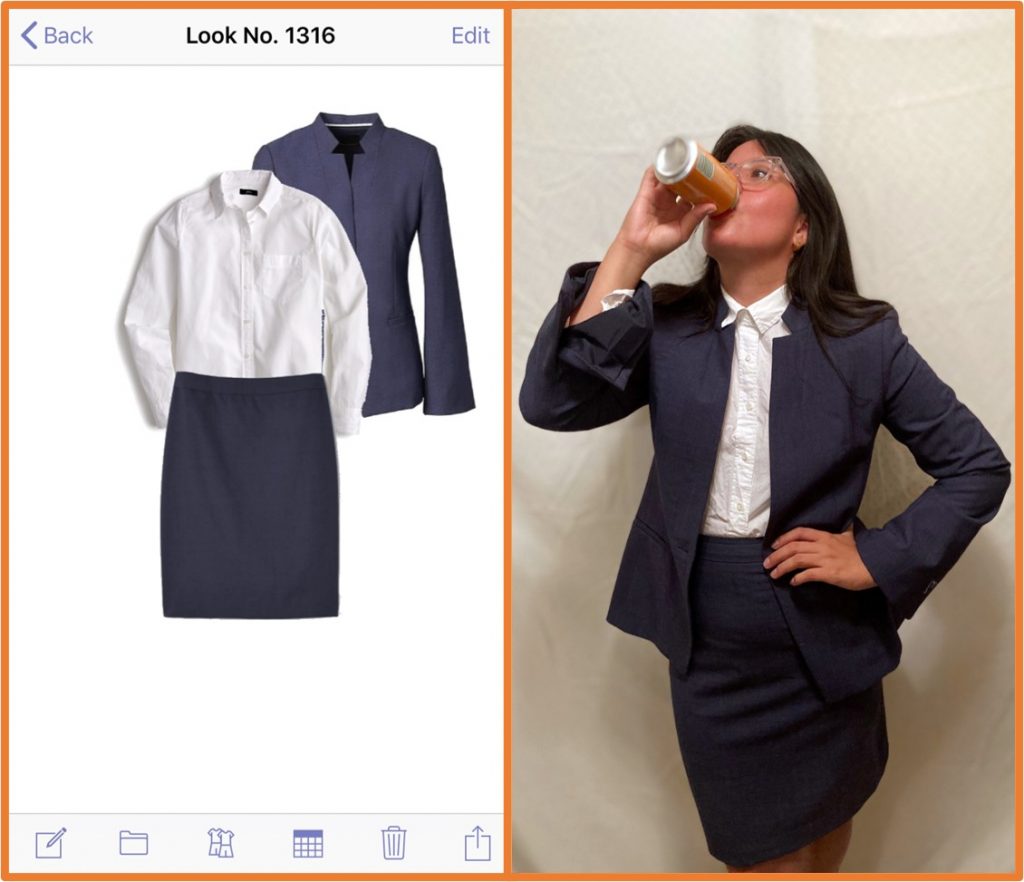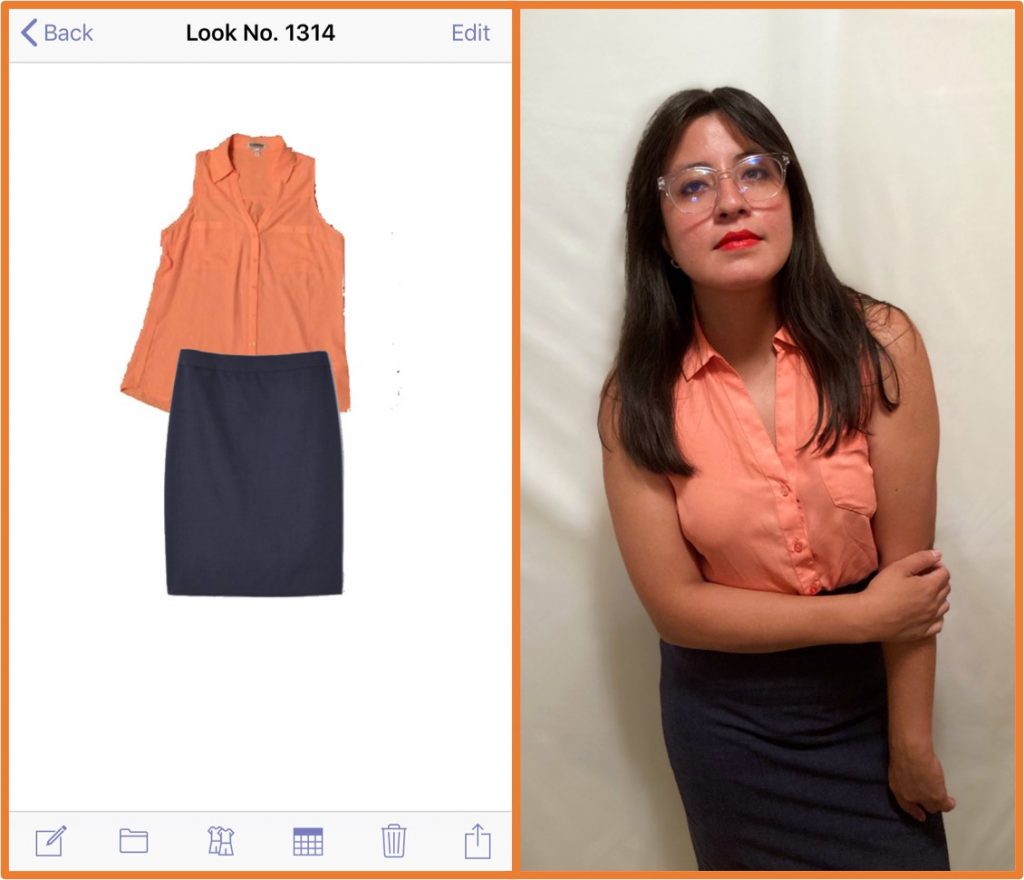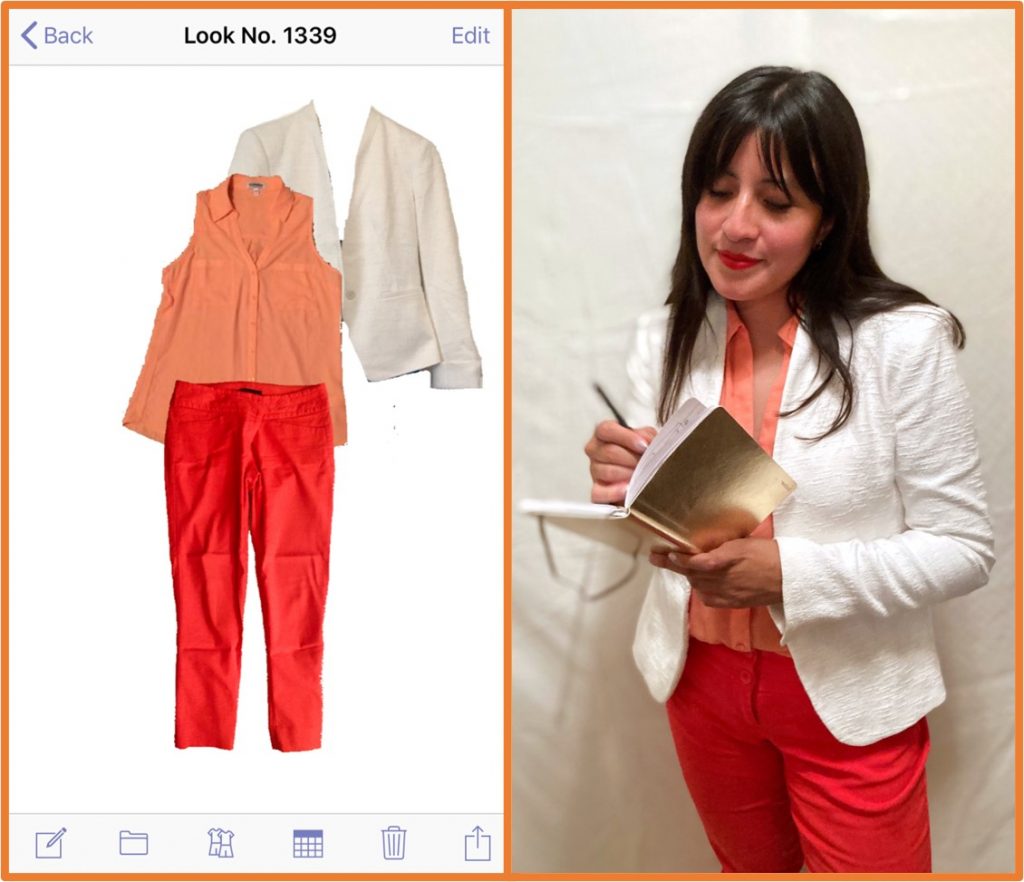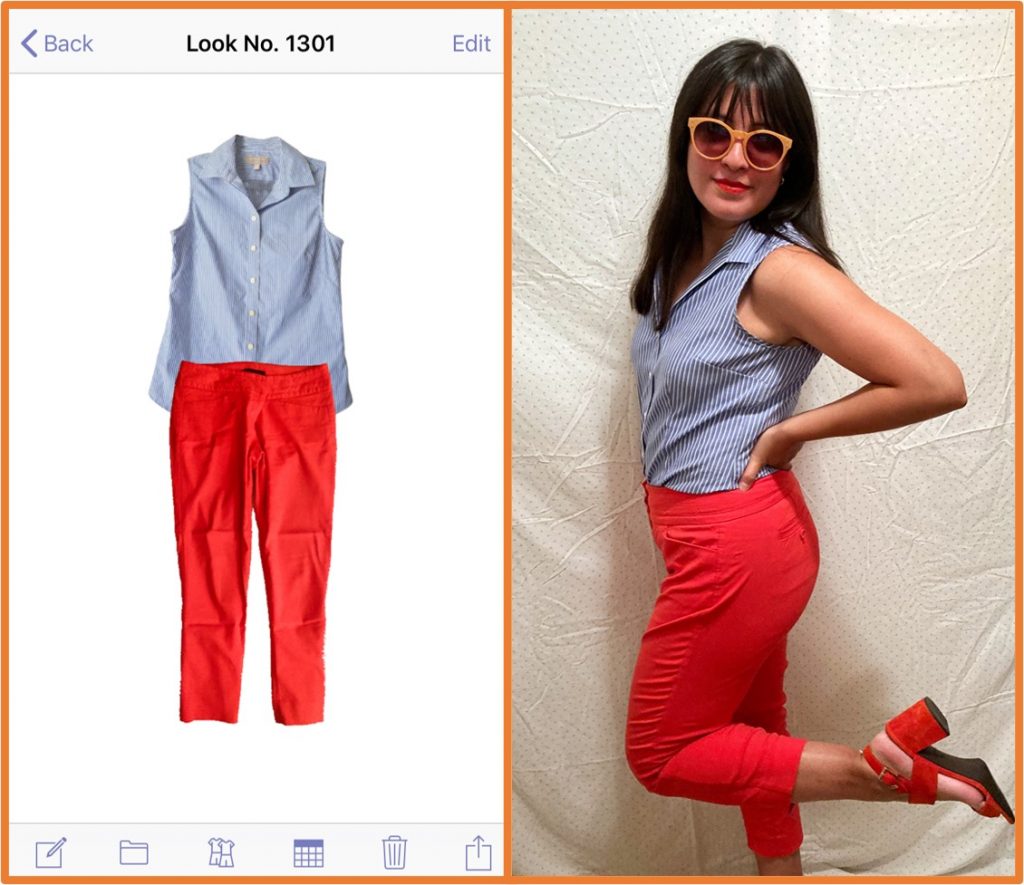 ——–
About our fabulous guest blogger: