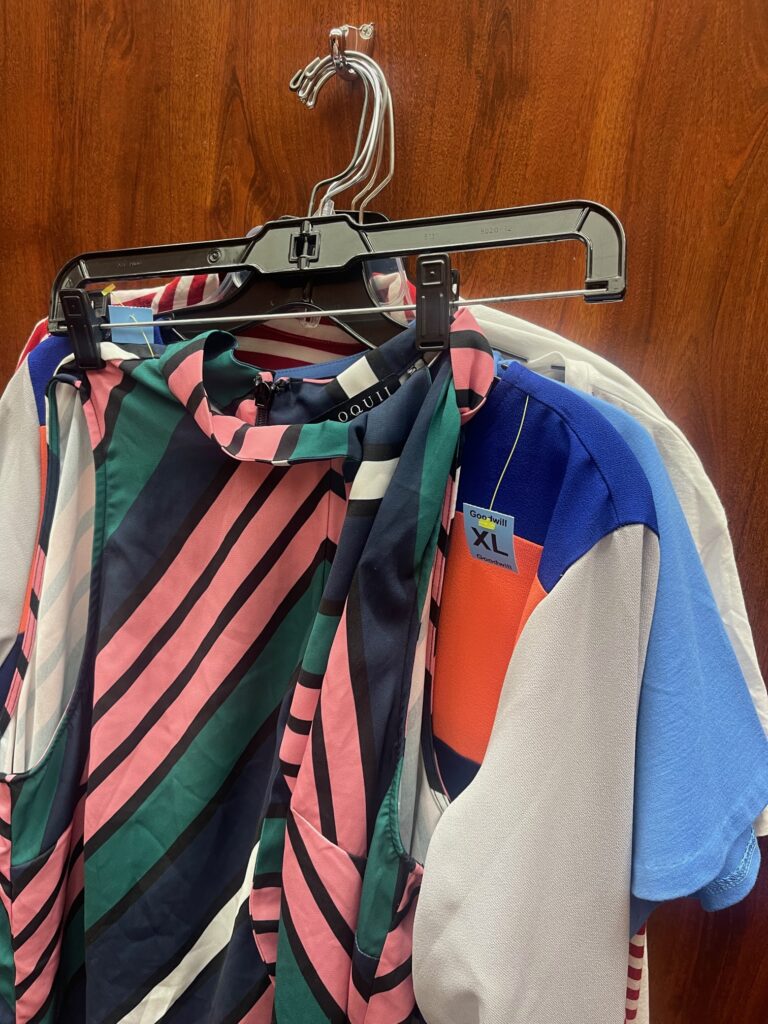 As a plus-size woman, shopping for stylish clothing can be difficult. Adding a layer as a thrifter makes it even harder. However, I have been fortunate enough to build my wardrobe from Goodwill for a fraction of the price of my favorite brands.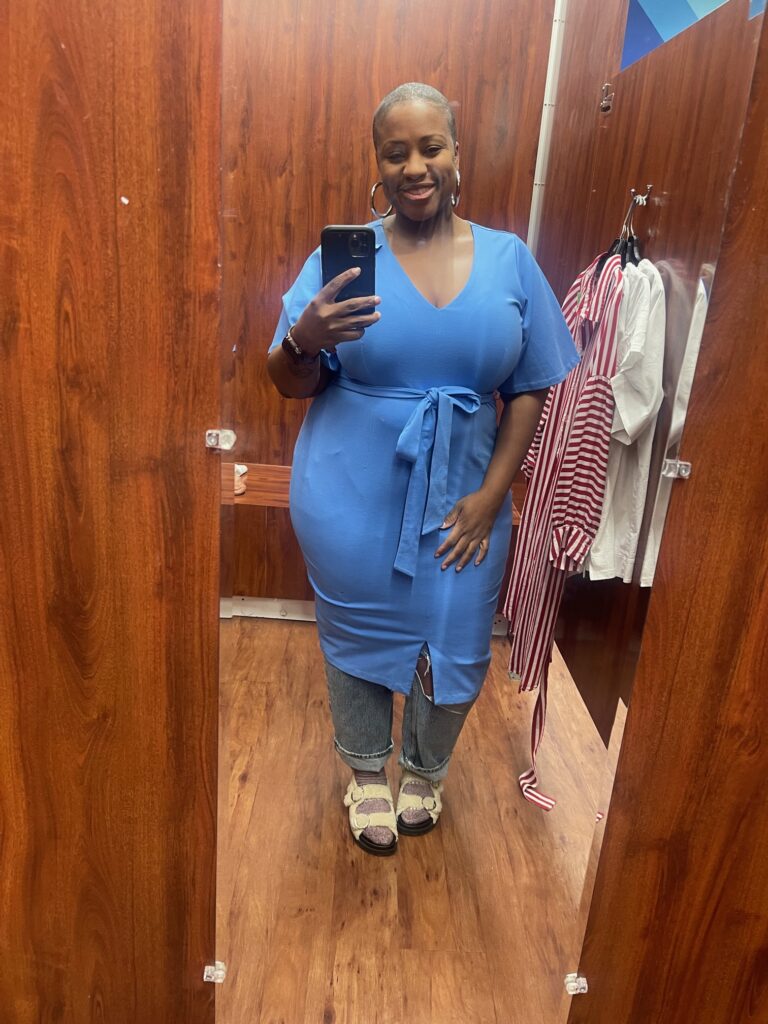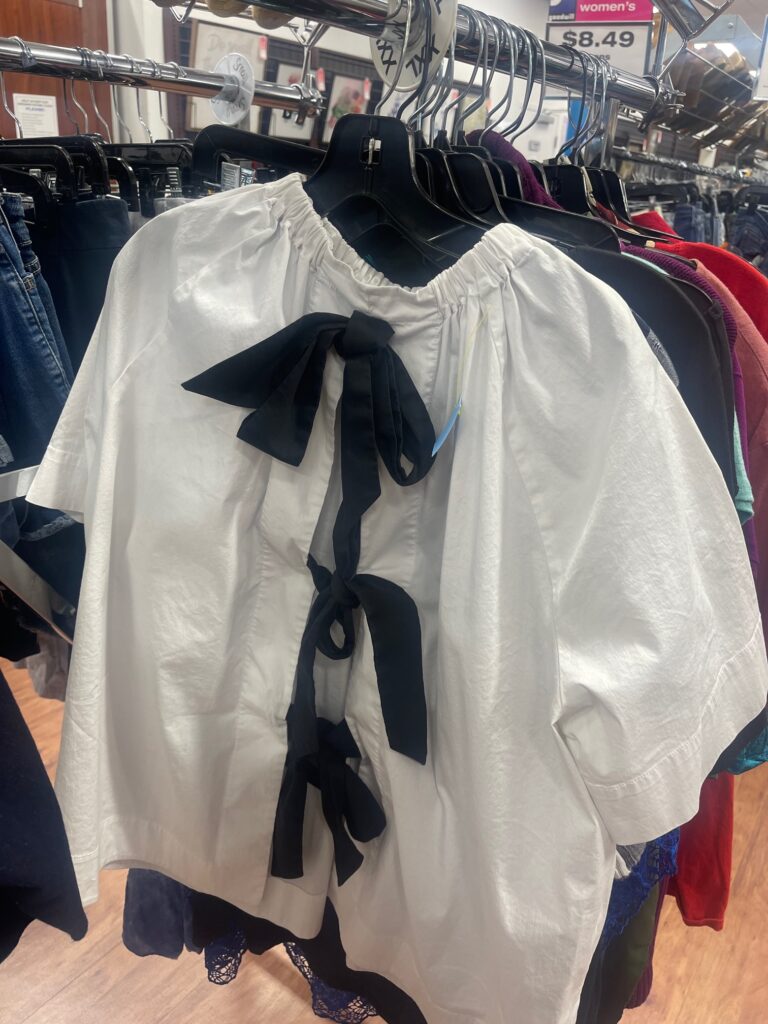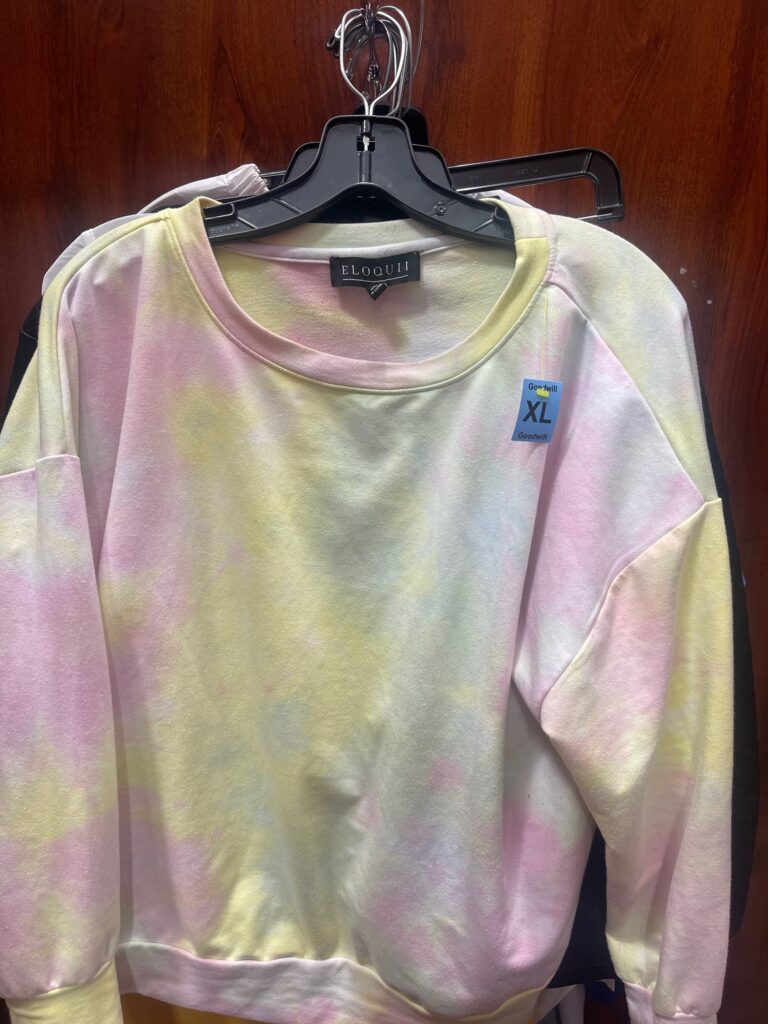 Eloquii is a fashion brand that services plus-size women from ages 14 to 28. I discovered the brand almost ten years ago and have been obsessed. The clothing is of great quality, so the price tag coordinates; however, as a thrifter, I love a great deal. During a recent random visit to the Bolling Parkway Rockville store, I found many Eloquii clothing items, from blouses to dresses within my size.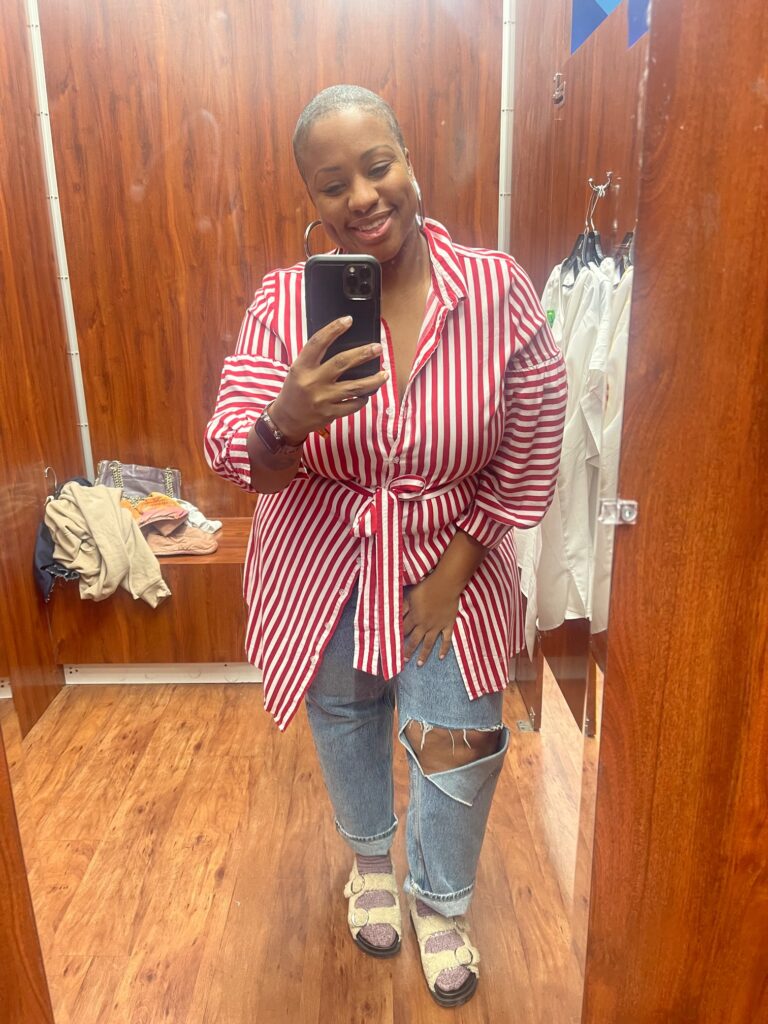 I'm excited for the Spring weather to debut my finds, including a white top with an oversized black ribbon down the back and a red and white dress that can also be worn as a tunic.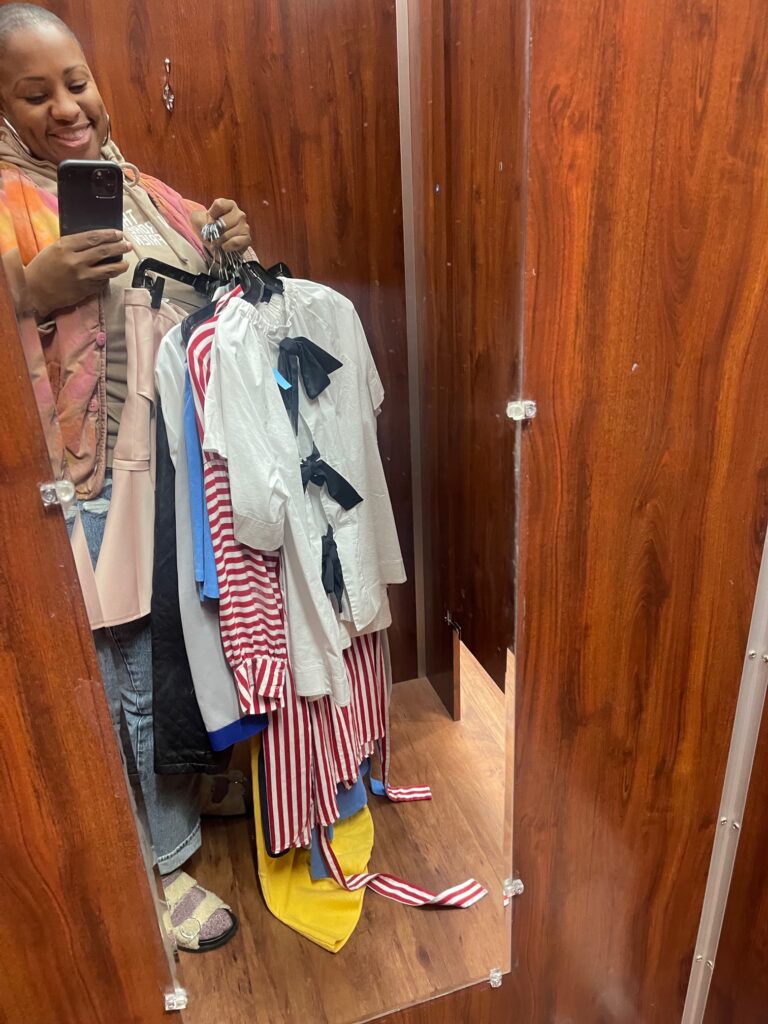 Thrifting at Goodwill is a treasure hunt with a great cause I love supporting. Consider rounding up your total to support those great causes, including training programs within our community. 
Similar Reads:
---