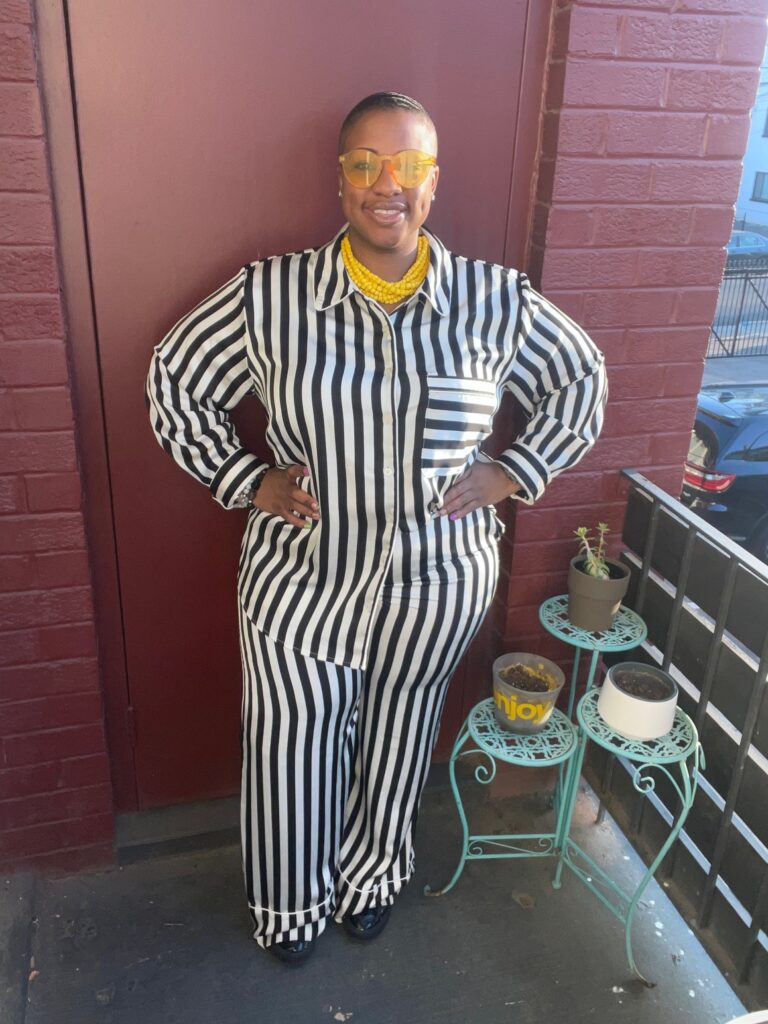 The major thing I miss from teleworking is getting dressed to go to the office. By working in a federal government building, the dress code is on a broad scale. Some staff members wear suits and ties, and others wear jeans or even sweatpants. Thankfully my work environment is business casual, and my coworkers encourage my fashion sense. If you are a fan of the Criminal Minds TV show, I have been described as the Penelope Garcia of the office with her colorful wardrobe, which I am totally ok with. 
A few weeks ago, I visited the Columbia Pike location in Arlington, VA, which is an oldie but goodie. I previously worked in the Clarendon, VA, area and would venture to that location during my lunch break.
As I went through the aisles, black and white stripes peeked out in the pajama section. Black and white is my favorite color combination that I love to wear because it is a classic. It happens to be a two-piece set from La Ligne X Target collaboration.
La Ligne is a brand based in New York City that offers everyday essentials and statement pieces that can be styled together, per their website. Last year, Target offered a Fall collection last year with pieces from the brand, which sold out almost immediately.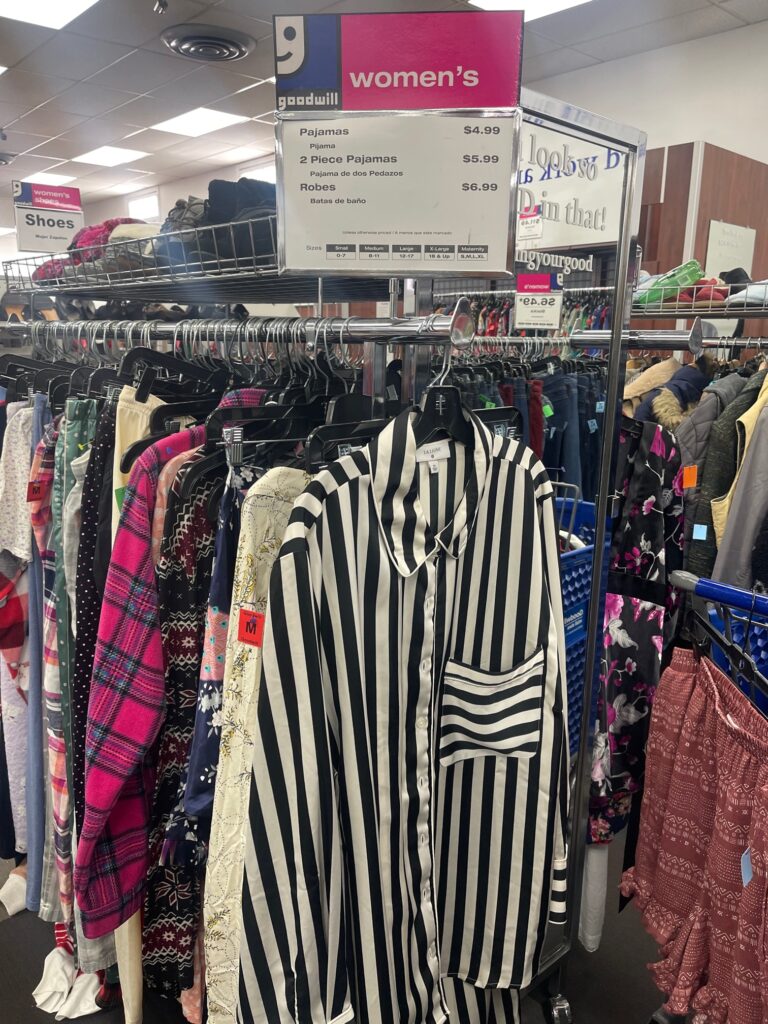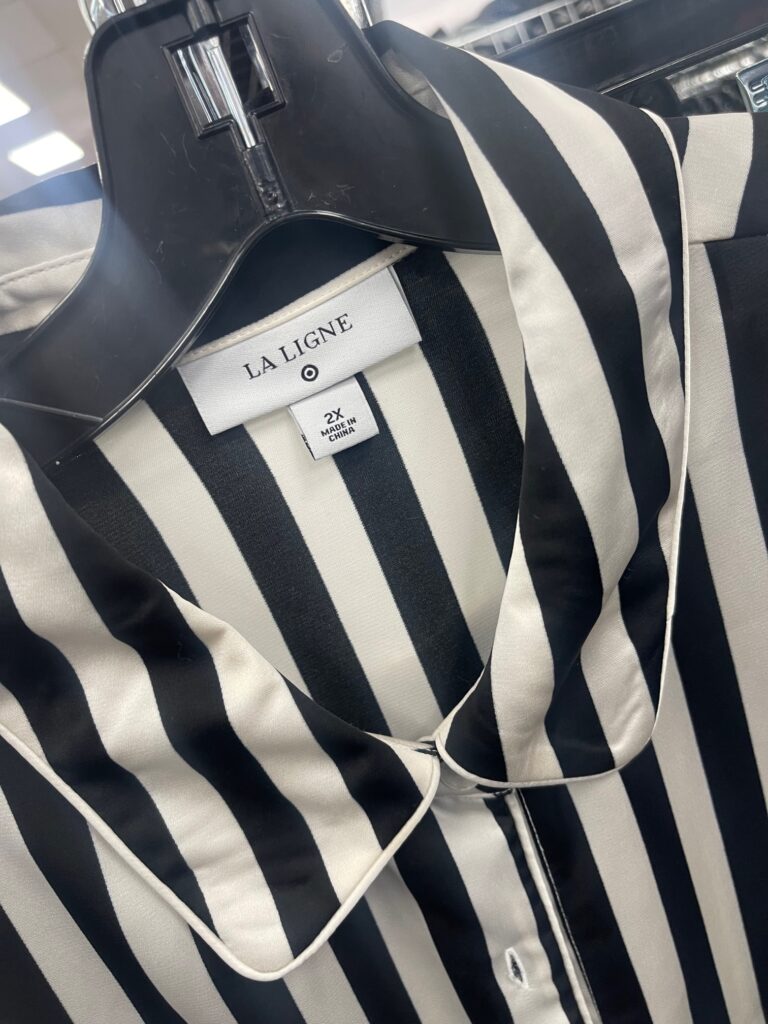 The set was priced at $5.99 for the set, which is more than half the price of the $40 per piece original price tag. I shared the pieces with my friends, who influenced me and let me know if know it was not pajamas but rather a set.
Mondays are my days to go into the office, and I usually wear black and white, so the La Ligne x Target set was the perfect item to rock. I paired it with a bright yellow statement necklace and patent leather sneakers to complete the look. So chic and comfortable!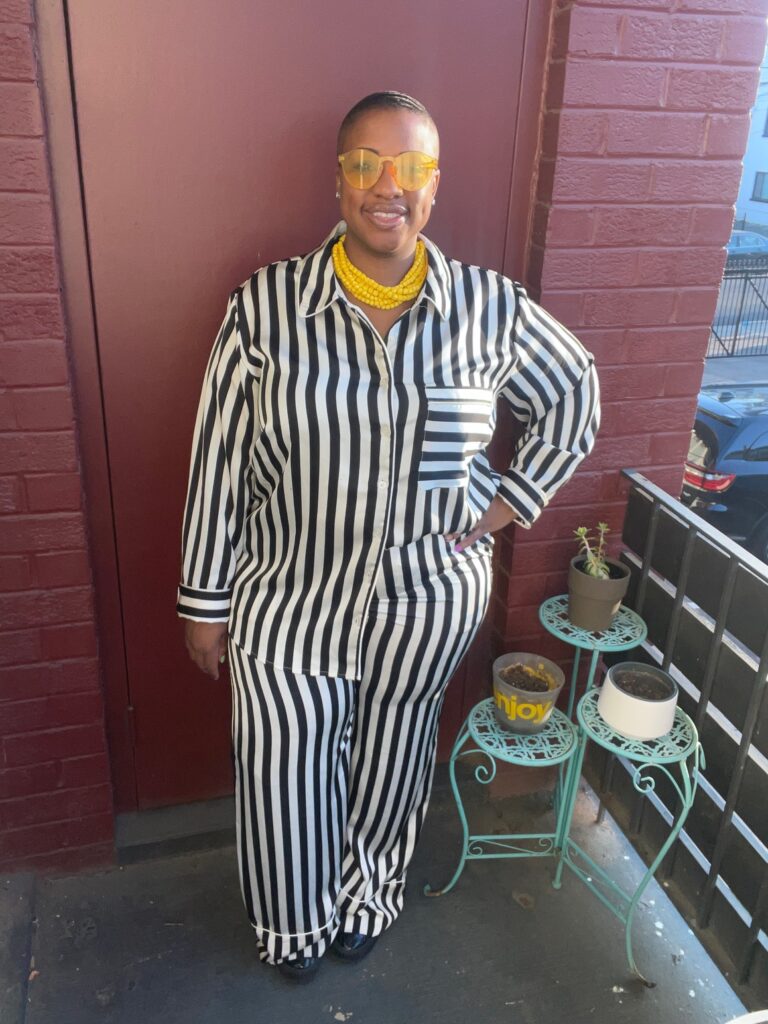 Remember to scan each aisle of Goodwill; you'll never know what you may find! 
Similar Reads:
---