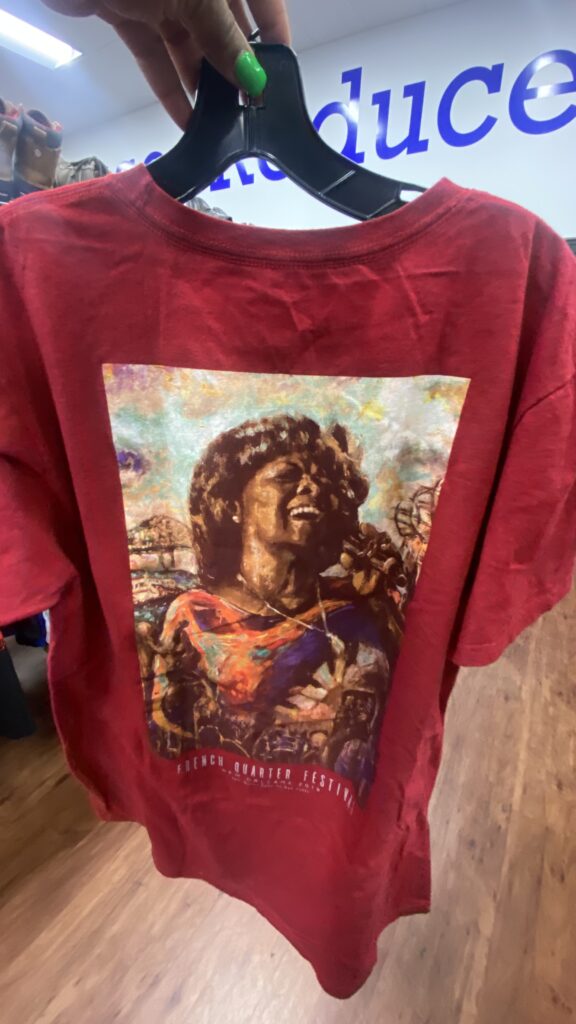 Have you ever been thrifting and found a graphic tee you loved, but it either had a stain, wasn't the right size, or you liked the back of it and not the front? When I found this graphic tee at the Goodwill in Hayfield, VA. I fell in love with the graphic on the back, but I didn't like the front of the tee. I knew I would regret not getting it, so I decided I would repurpose it by adding the graphic on the back of a denim jacket I recently thrifted from the Goodwill in Waldorf, MD.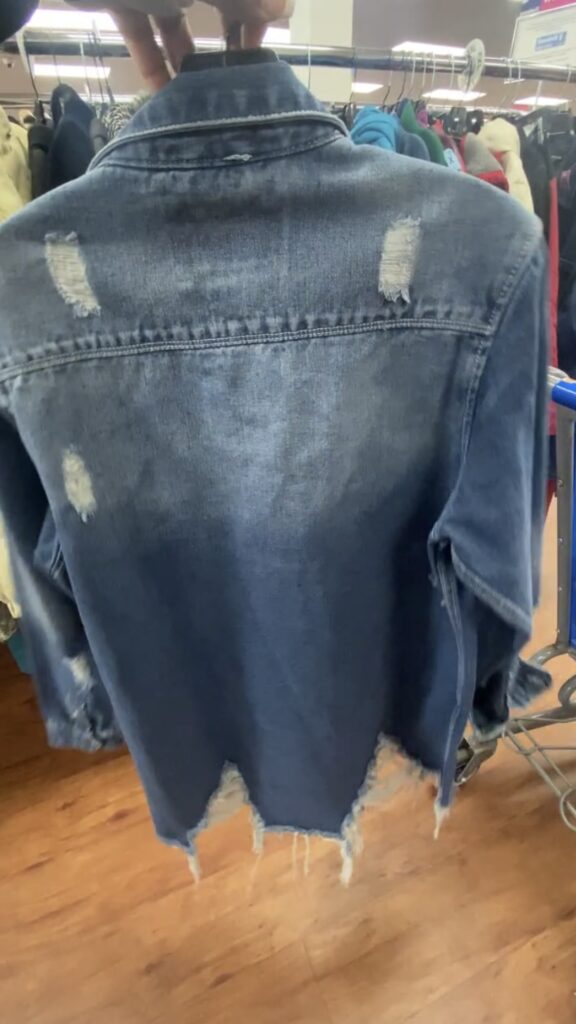 Supplies needed for this no-sew project:
Iron-on adhesive
Iron
Ironing Board
Fabric scissors
Parchment paper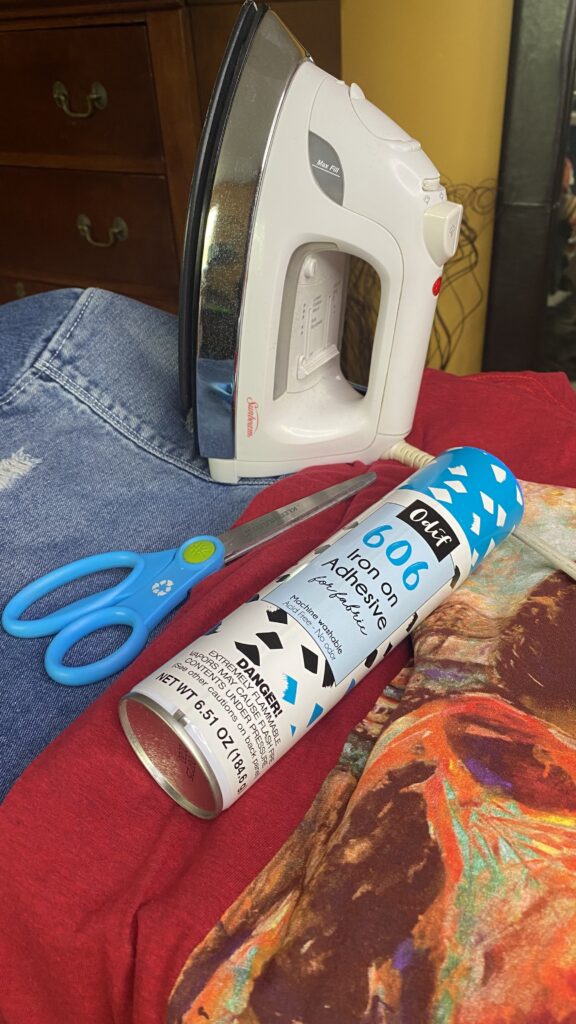 Step One: Cut as close as you can to the edges of the graphic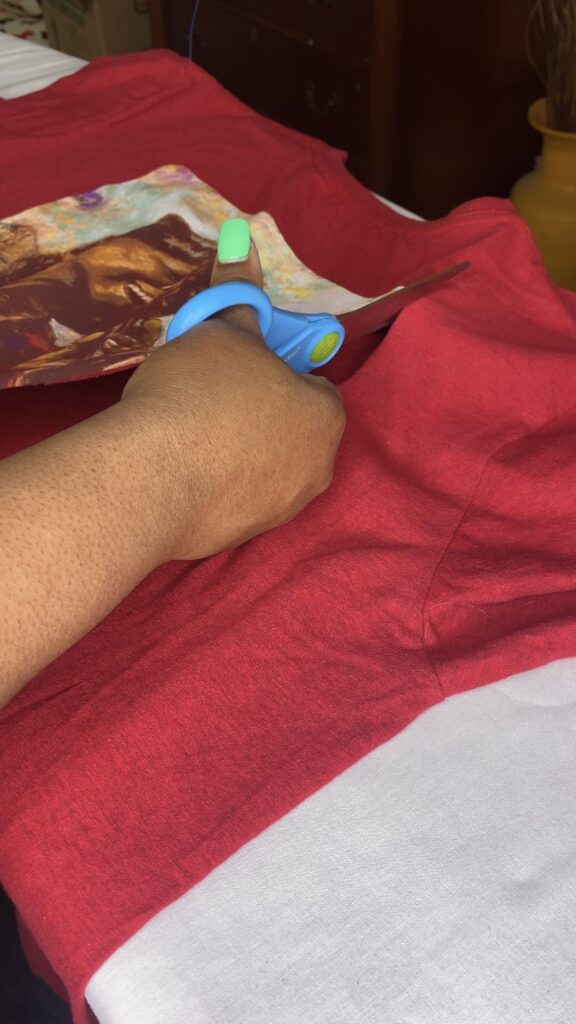 Step Two: Once you have completely cut out the graphic. Clean up the edges and cut away any excess fabric.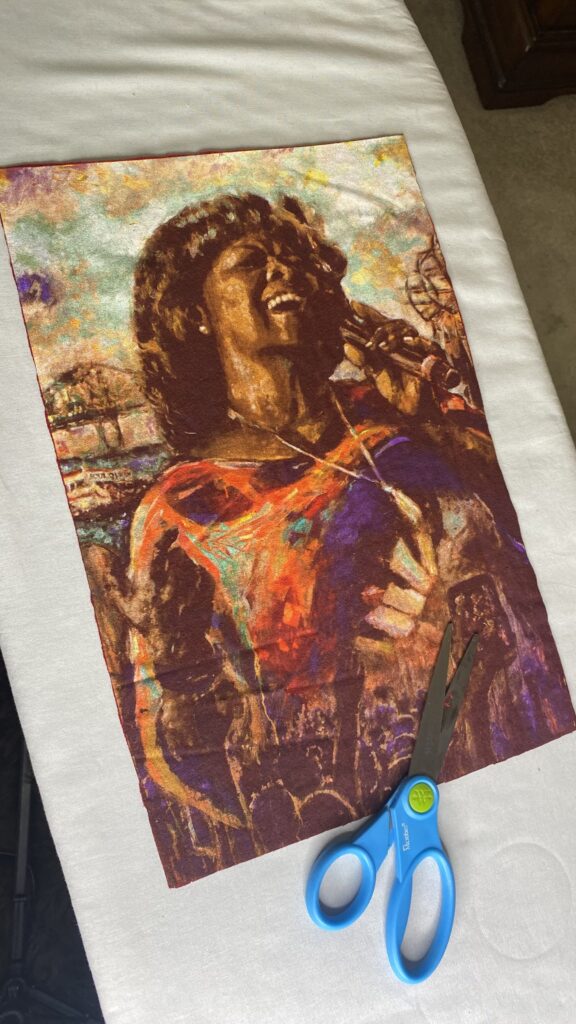 Step Three: Decide where you are going to apply the graphics on your denim jacket. Secure with safety pins to try on the jacket with the graphic in place. Once you have made a final decision, mark the corners so you will know where to place them.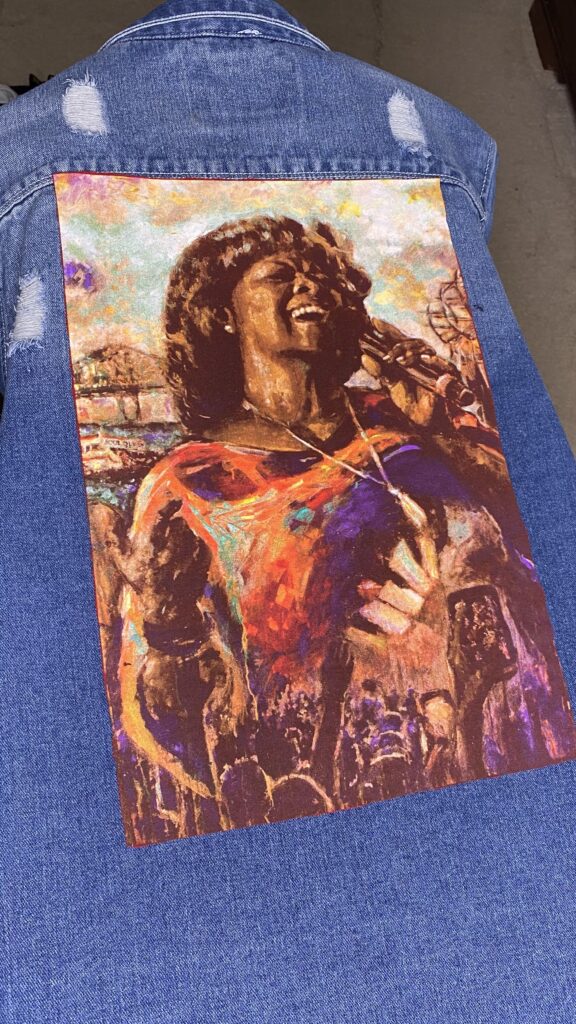 Step Four: Turn your graphic over on the wrong side and spray the adhesive evenly to the edges.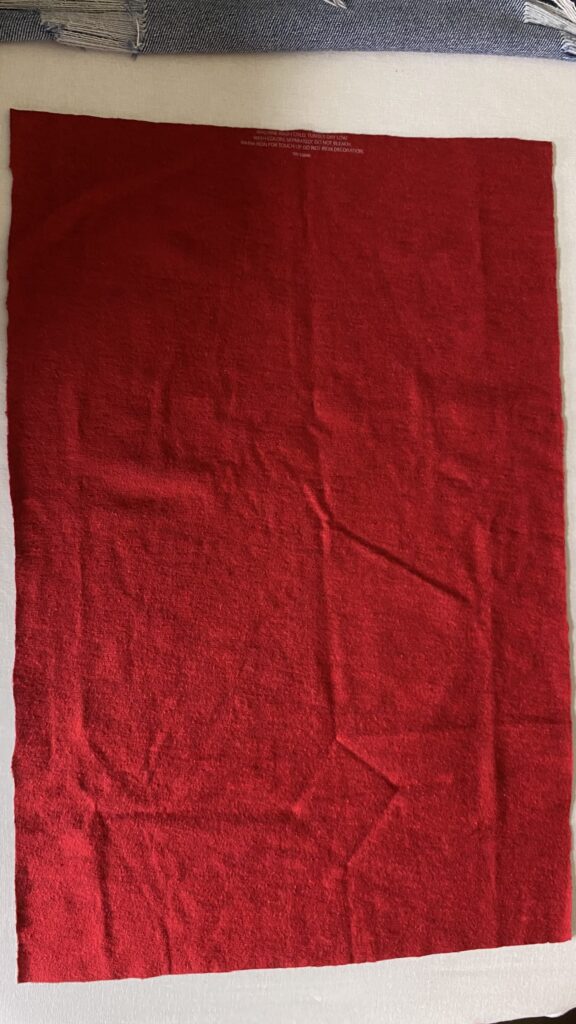 Step Five: Place the graphic image on the denim jacket. Cover with parchment paper and iron on high for 35 to 60 seconds, always moving the iron.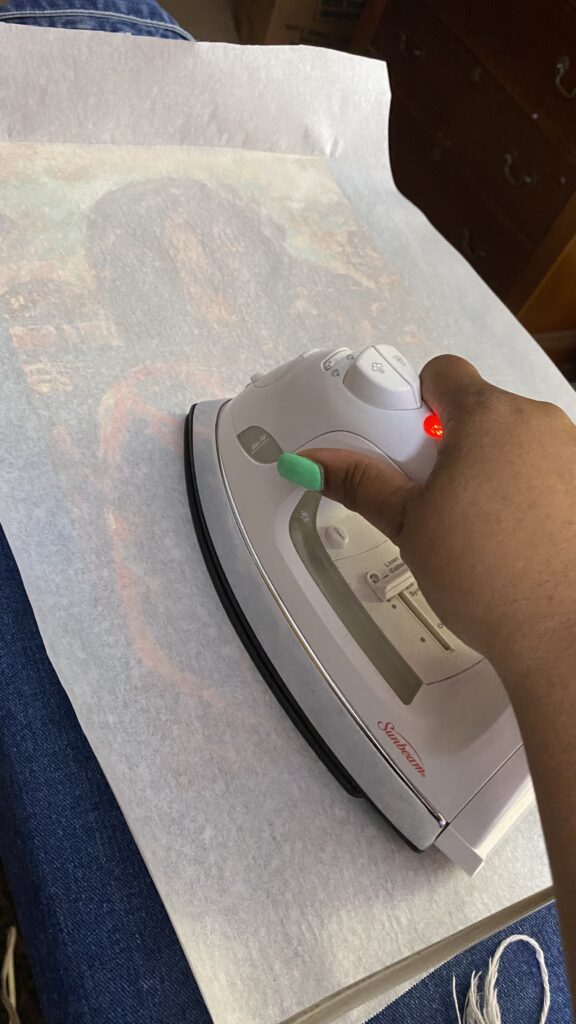 Step Six: Remove the parchment paper and let it cool for a few hours and you are all done.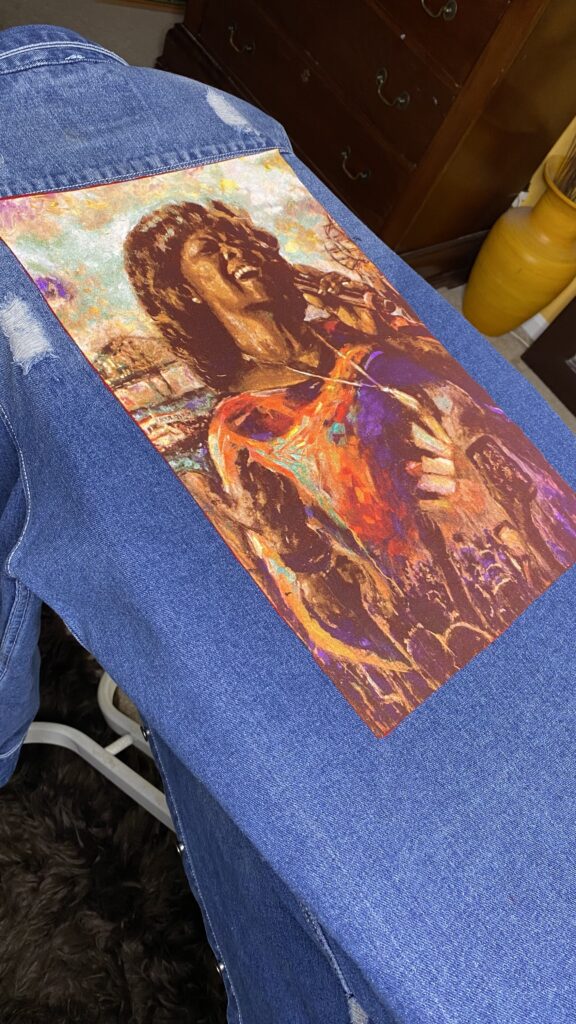 I hope this inspires you to either repurpose a graphic tee you have in your closet or a thrift one. If you decide to thrift one, my suggestion is to check out the men's section at any of the DC Goodwill locations. That is the first section I run to when I go thrifting. Repurposing these tees helps to support Goodwill's efforts to prevent items like this from ending up in a landfill.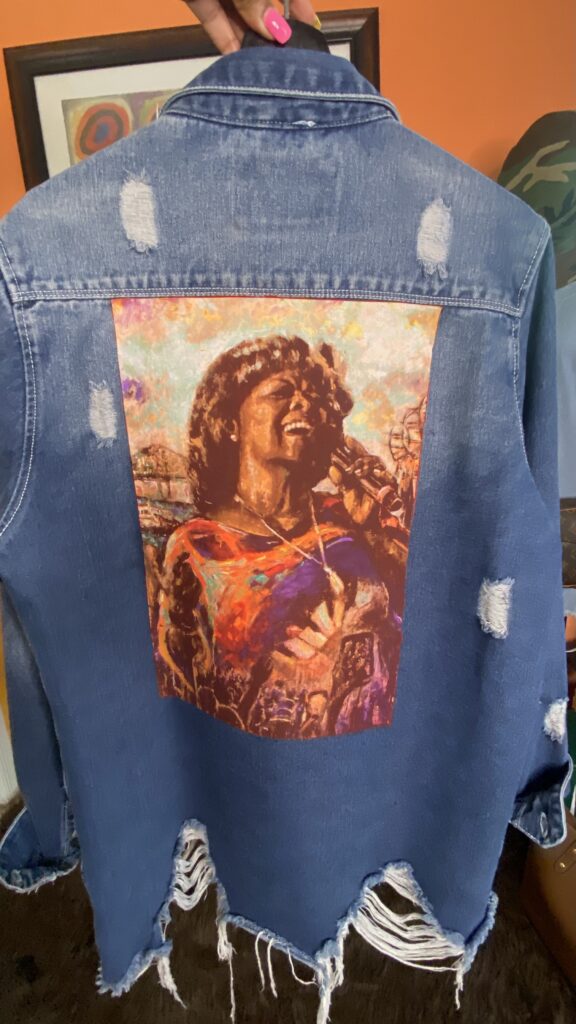 For more thrift tips, follow K. Simone on social media.
Similar Reads: