I love graphic tees! Throughout this year, my t-shirt collection has grown QUICKLY and most of them are Goodwill gems.
A t-shirt can be worn with literally anything – jeans or even a tutu skirt, I wear them everywhere. 
Last week, while shopping for my birthday weekend, I was cruising the t-shirt section of the South Dakota Ave DC Goodwill as usual.
This section is sorted by color (such easy shopping!!) and I was scanning through the black shirts.
I came across a series of shirts that start with #AskMe and end with different phrases. I'm not sure if the shirts are DC-based because the sayings included "Ketchup or Mumbo Sauce" and "What I Love About DC".
Either way, they are super cute. I also picked up one that said "How to Pronounce My Name", even though I have one of the easiest names. You never know though!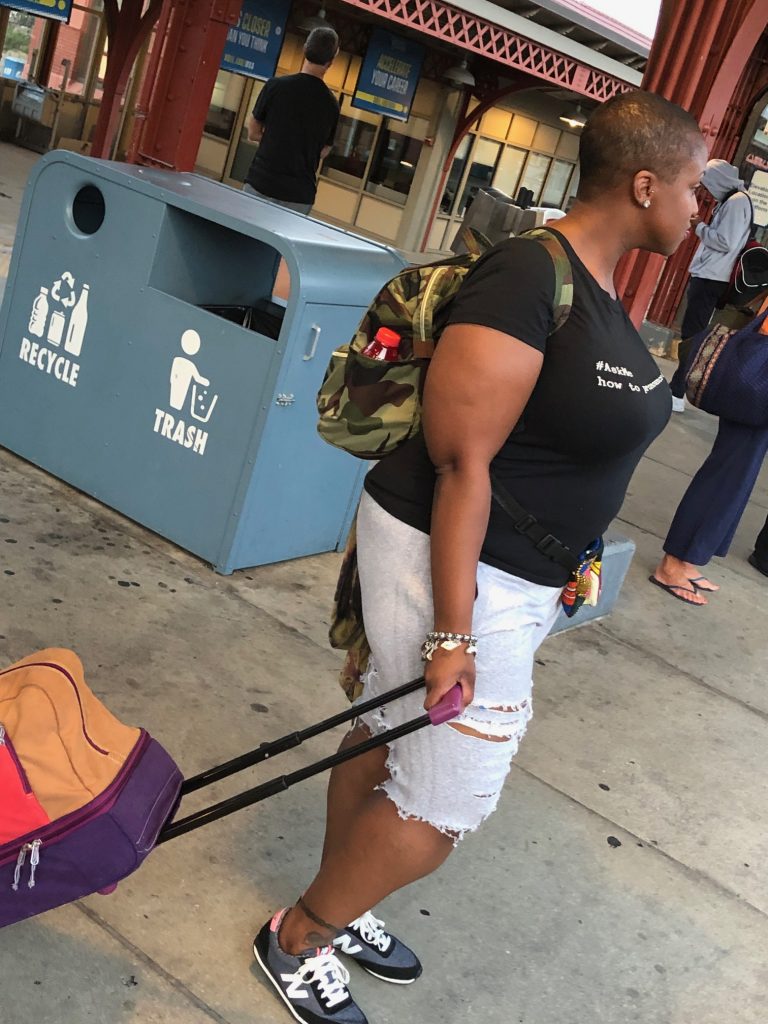 Fast forward to birthday weekend.
During an epic birthday weekend to Brooklyn and Harlem with my mom, I wore one of the comfy fun shirts while we traveled.
Nobody actually didn't asked me how to pronounce my name (haha!), but I felt cute in it!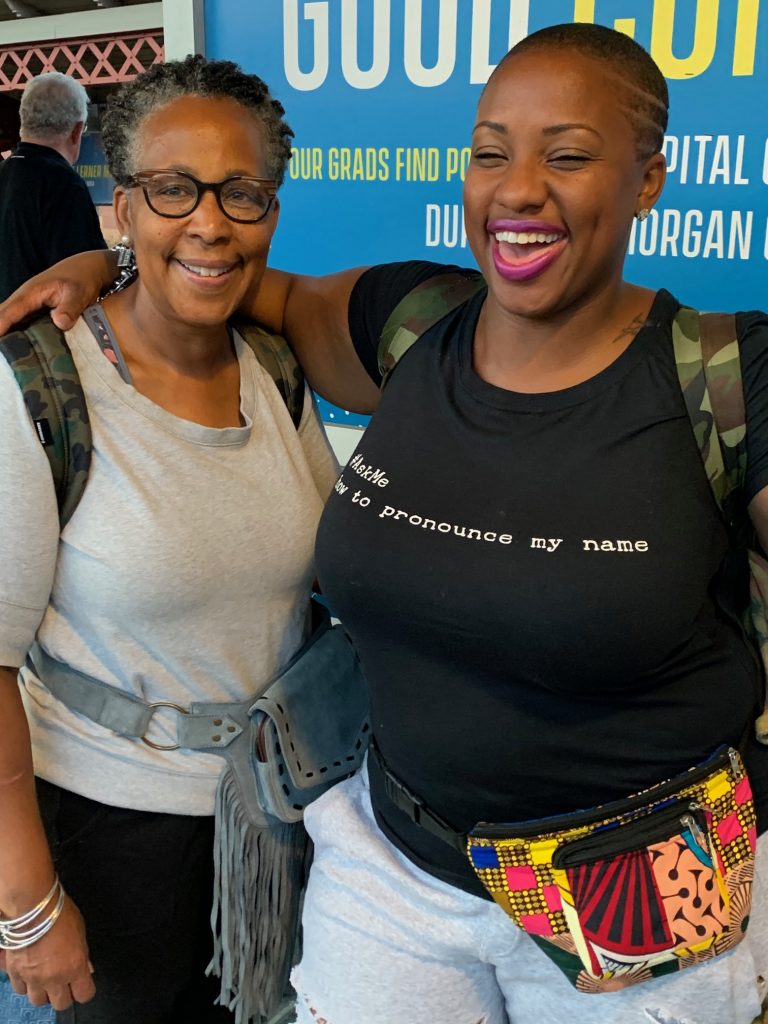 These dope shirts costs $10.00 total, of course, including me rounding my change up to fund Goodwill's job training program.
You know I can't wait to style and rock my other tees!
Maybe we can then finally answer the age old DC question, Ketchup or Mumbo Sauce?
Happy Shopping!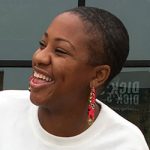 Amber Mixson
u003cemu003eAmber is u003c/emu003efashion-bloggingu003cemu003e foodie and Instagram influencer with a passion for thrift store shopping. Her blog u003ca rel=u0022noreferrer noopeneru0022 href=u0022https://www.eatnstyleblog.com/u0022 target=u0022_blanku0022u003eEat N Styleu003c/au003e details her flair for cooking up not only tasty treats but inspired outfits as well. She has a passion for her community and is proud to serve others with her gifts. Follow her on Instagram (@u003ca rel=u0022noreferrer noopeneru0022 href=u0022https://www.instagram.com/eatnstyleblog/u0022 target=u0022_blanku0022u003eeatnstyleblogu003c/au003e) for more stylish tips and culinary adventures.u003c/emu003e