Don't let the high price of Halloween centerpieces leave you shaking in your shoes. For just a few dollars, you can easily make your table fearsomely festive with simple accessories, some black paint and a whole lot of ghoulishly good fun! This easy DIY project takes household items from "blah" to "Boo!" in several simple steps.
Most of the items featured here were picked up at Goodwill at prices so low I was scared with delight!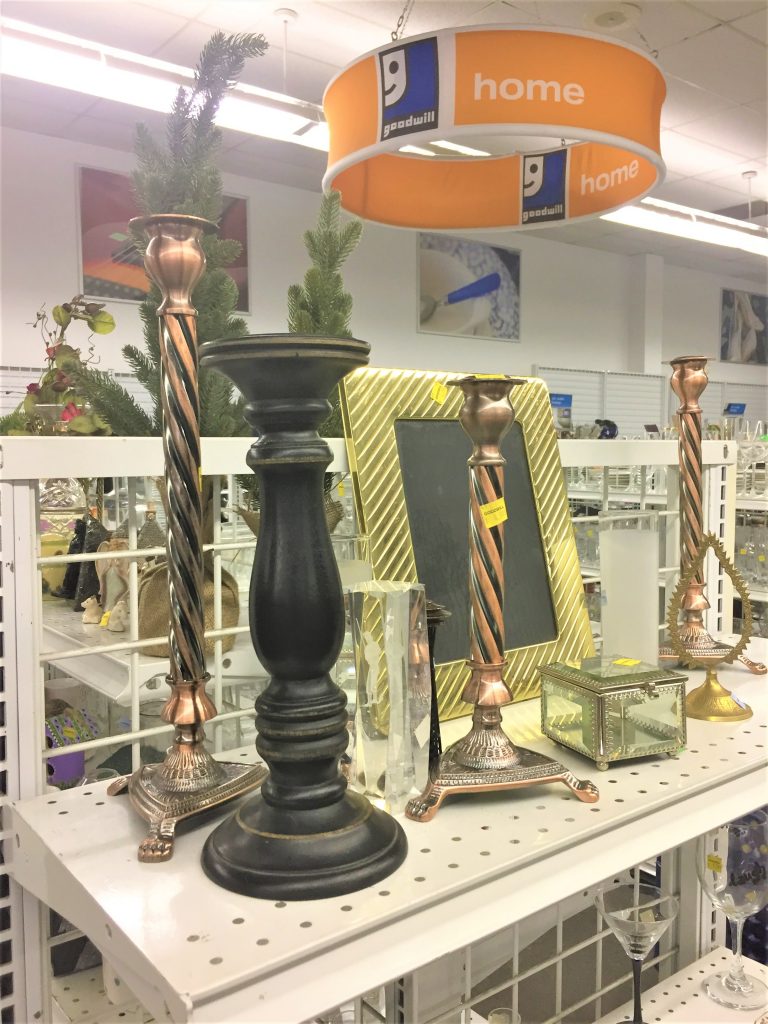 Age level:   Kids of all ages with minimal supervision
Time requirement:  One hour each, not including paint drying time
Cost: $5 to $10 for each centerpiece
$3 to $5 per candle holder
$5 for spray paint
$2 per candle
$5 for silk roses, fake spiders, plastic skeleton hands, knitted webs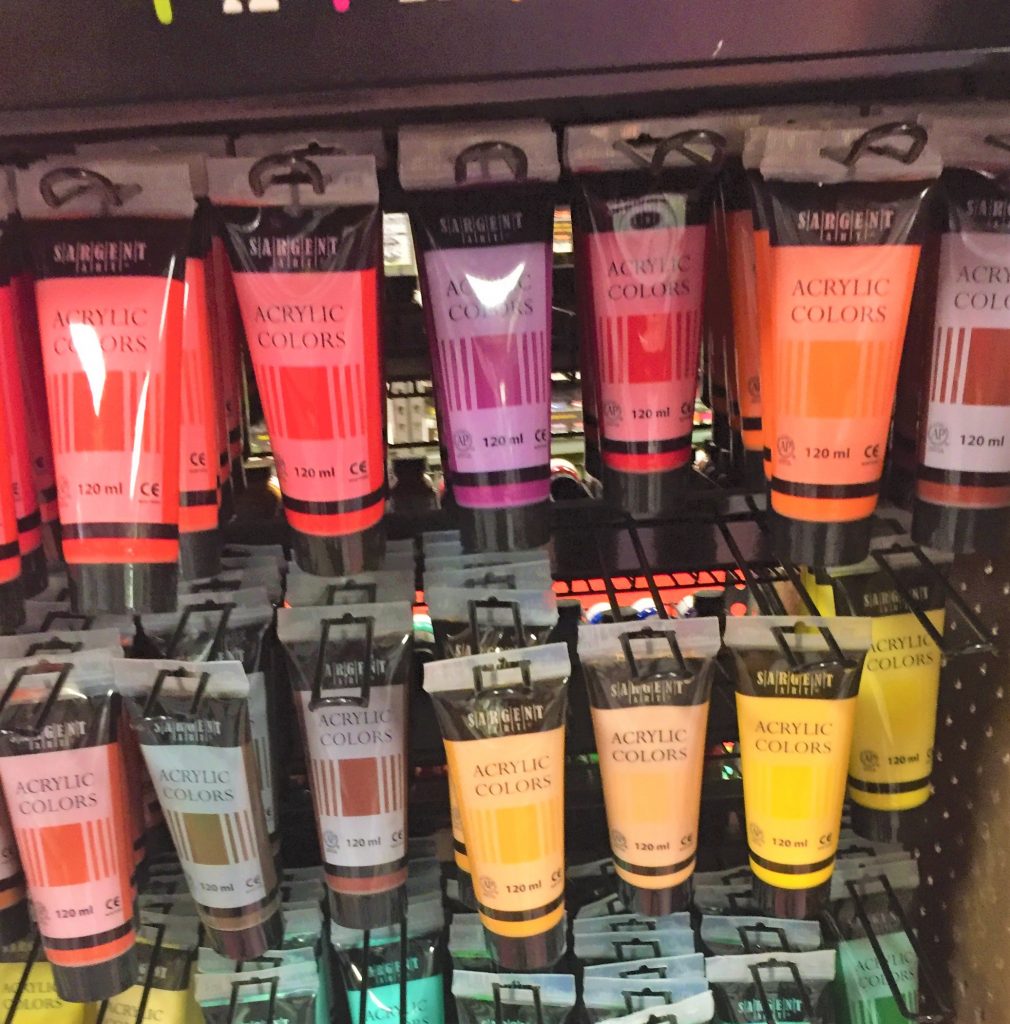 Idea 1: Boiling blood caldrons candelabra
Make your guests' blood boil with this scary centerpiece that combines a three-pronged candle holder with a sugar bowl and Mardi Gras mask. 
1.      Spray on the spookiness
There is something about the color black that can turn an ordinary household item into something spooky—and perfect for your Halloween décor! 
On a drop cloth that is placed outside or in a well-ventilated room, position your candle holder, sugar bowl and glass votives on it.  Add your mask, too. 
Lightly spray black semi-gloss paint on each item and allow time for all to dry. 
Turn your items over on their sides and add another light layer.  You will want to ensure solid coverage. 
Let dry thoroughly before handling.  (Thankfully, most spray paints dry within a half hour or so, which means you don't have to wait too long for the transformative fun to continue!)
2.      Glue on the ghouls and get ready to gasp!
Well, you aren't really gluing on any ghouls, I just liked the alliteration!  This step is when you will actually glue on the sugar bowl and votives.
With your handy glue gun, add a generous amount of glue to the bottom of your sugar bowl and adhere securely to the center prong.  I love how the sugar bowl looks like a witch's caldron once painted black. 
Follow the same step and add glue and secure each votive in place.
3.      Secure your mask, too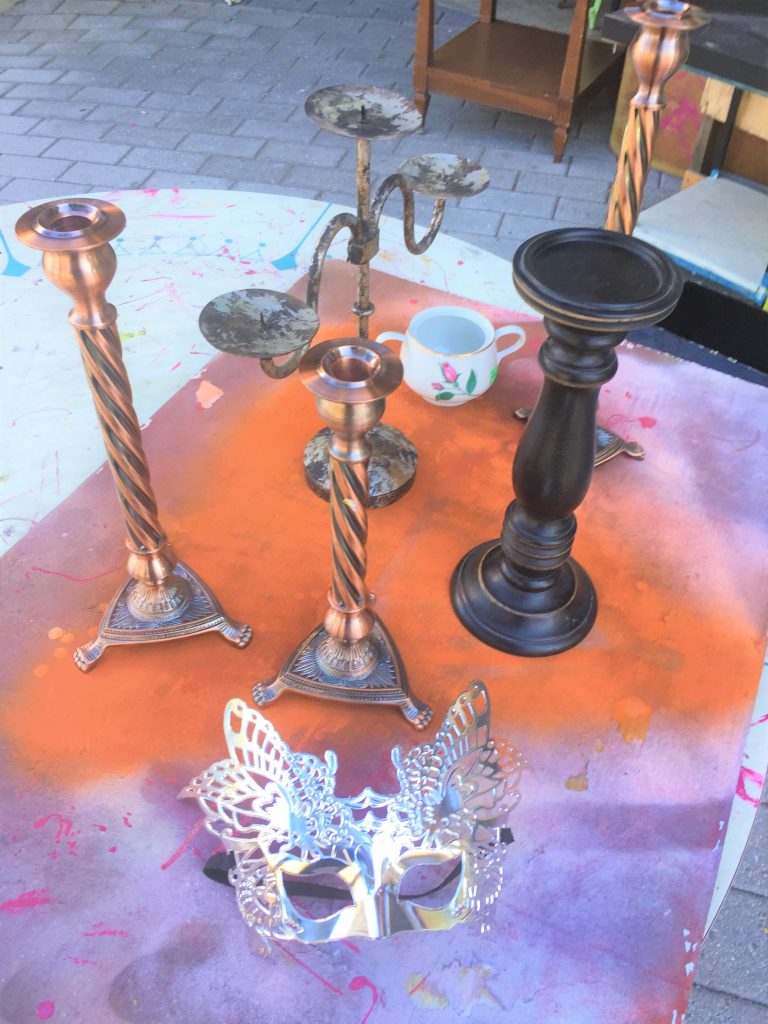 Glue-gun the mask, too, to secure it in place.
4.      Add your "boiling blood"
To make your centerpiece go from fierce to fearful, add some red craft paint along the top edge of your sugar bowl and votives.  Don't be shy now, add lots of paint for this step. 
With a small paint brush, move the paint down so it appears to flow down the sides.
 Let your candelabra dry overnight so the red paint doesn't get smudged.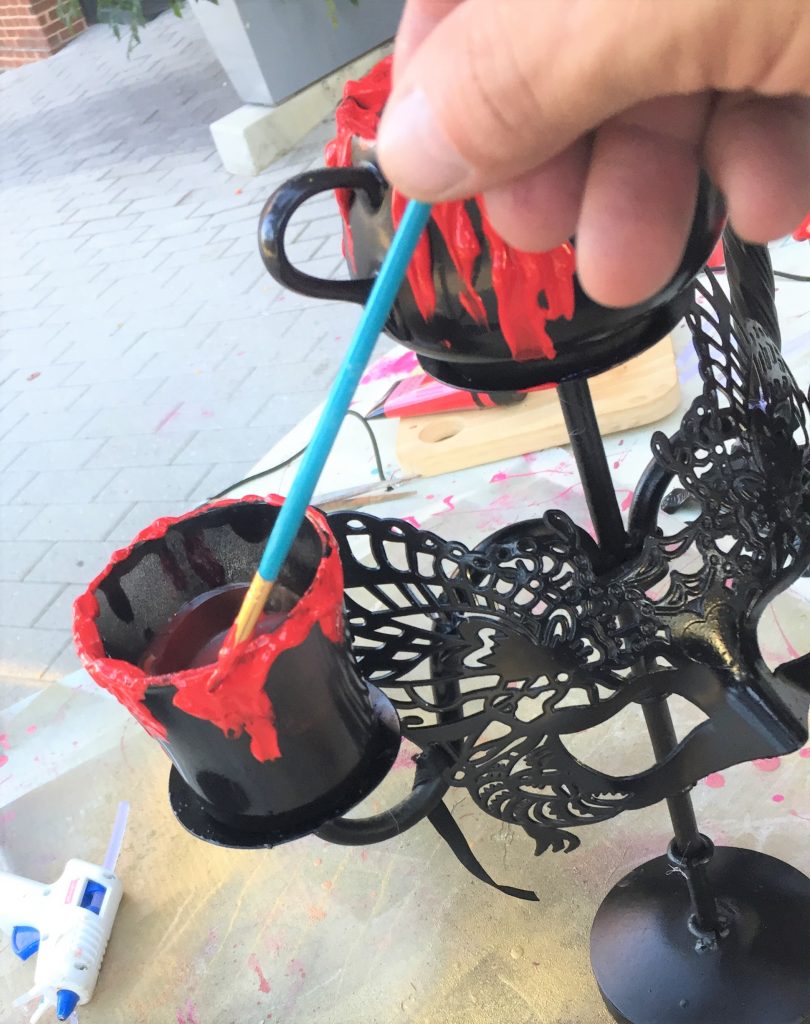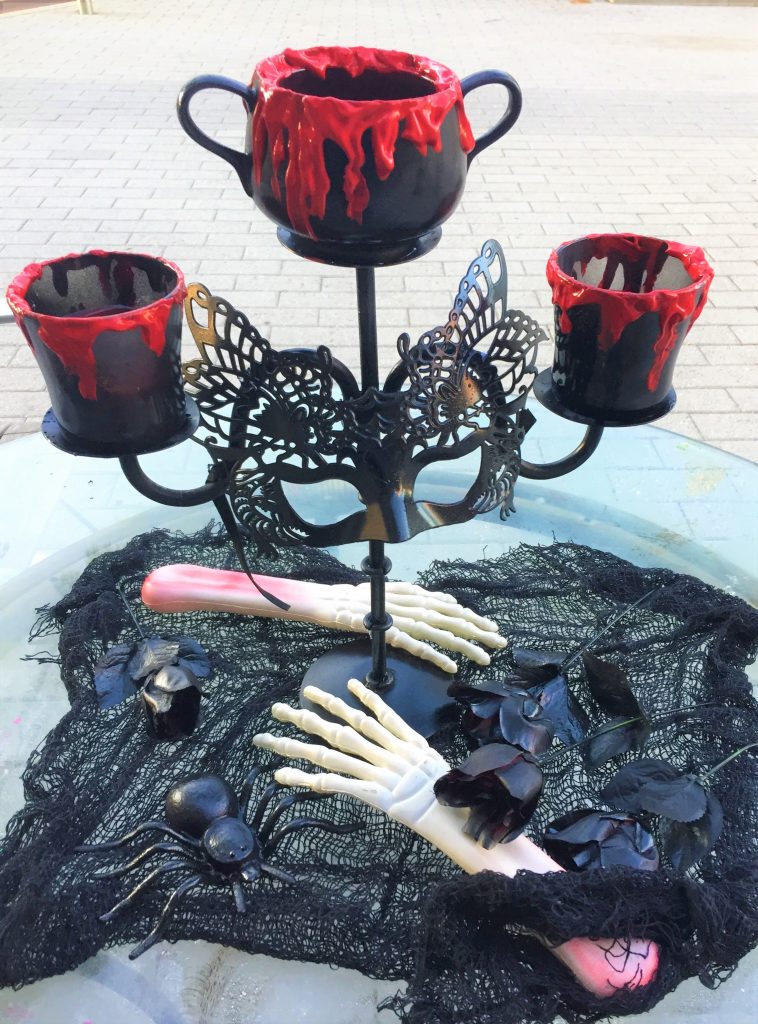 5.      Place on your table, light up and hear the squeals
Position this eye-catching and scream-enducing piece on your table. 
Add additional Halloween accessories like fake spiders, webs or painted silk roses.  
Add tea lights to each "caldron" then strike a match to make some black magic! Your guests will love it!
Idea 2: Trio of spookily sleek candle holders
Black candle holders and black candles make a frightfully hip and totally Gothic statement.
1.      Creatures from the crypt connect with color
Black, black and more black is all it takes to turn everyday candle holders into cool accents for your table. 
Place each piece, along with three long candles, outside on your drop cloth. 
Lightly spray on a layer of black semi-gloss.  Keep a gentle touch to avoid drips. 
Once dry, carefully turn each piece over and add another layer.  Let dry before handling to prevent fingerprints.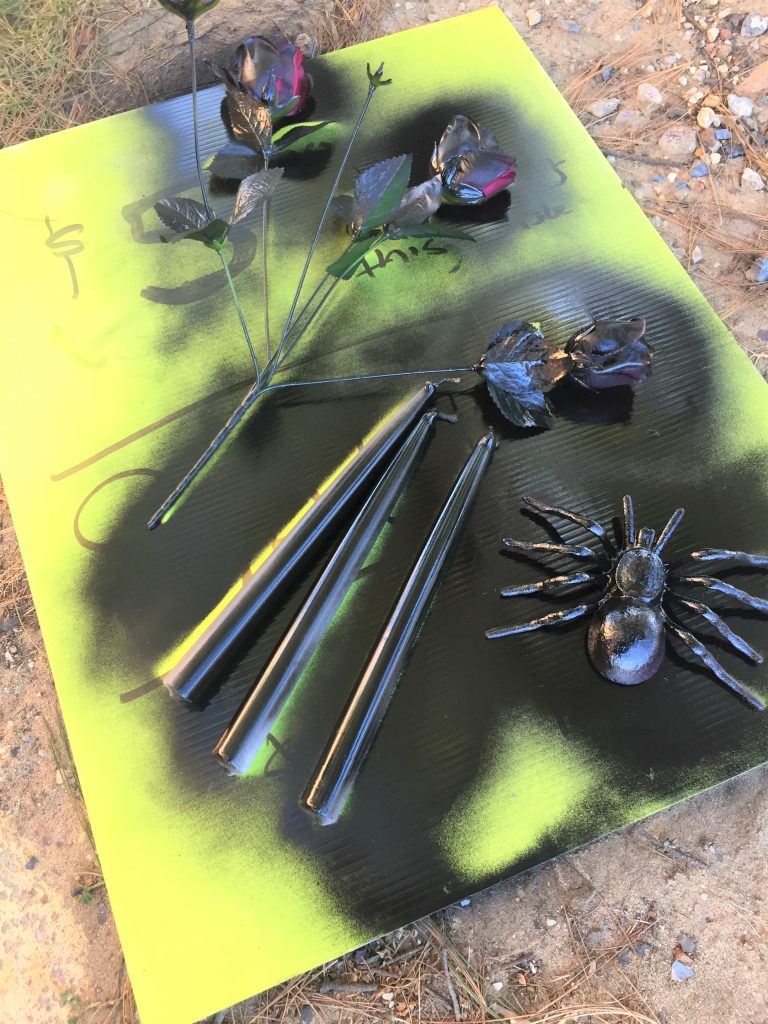 2.      Put the pieces together
Secure each candle stick in the holder and light them up. That's all you need to do!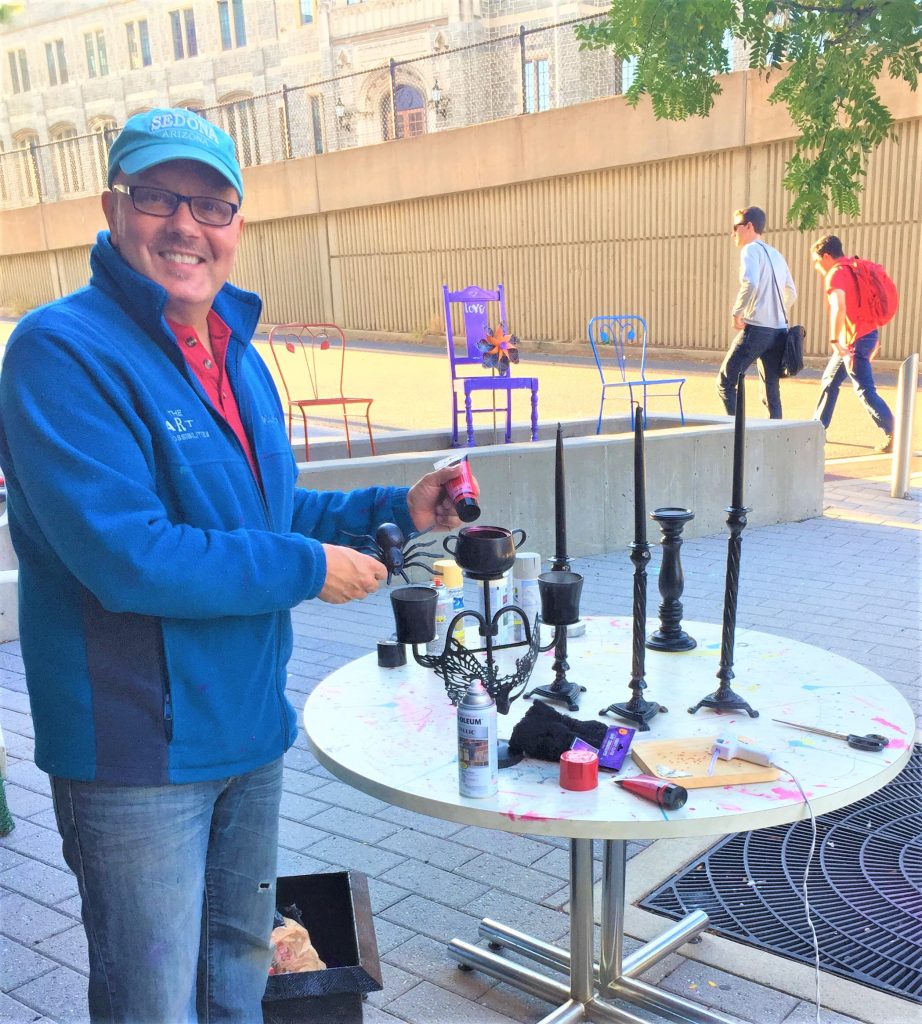 Design tip: Sometimes less is truly more…frightening!  I considered adding a black rose to each of the candle holders.  I thought about covering them with the black knitted spiders web.  Also, pondered adding red craft paint, too, based on the look of Idea 1.  However, the simple look in basic black was so sharp and elegant looking—in a Morticia Adams-way—that nothing else was needed.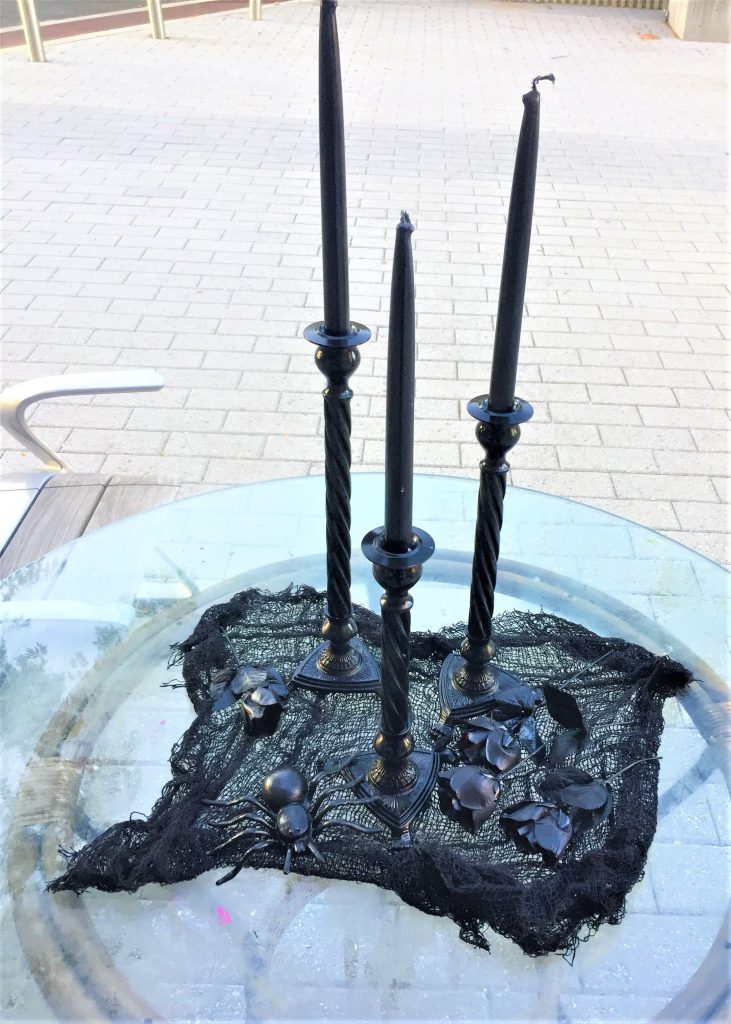 Idea 3:  Web of fear candle/vase holder
Turn a wooden pedestal into a spooky base for a candle or vase with draped spider's web and creepy accessories.
1.      Follow Step 1 above
Give an immediate scare by adding black spray paint following the other first steps listed above.
2.      Act like a spider and secure your web
Cut a small part of your knitted spider's web, picked up at your local dollar store.  White ones are available, too, but black is totally the best for this project. 
Drape it around your pedestal and secure into place with your glue gun.  (I think any DIYer would be scared to death if they ever misplaced their glue gun!)
3.      Accessories add impact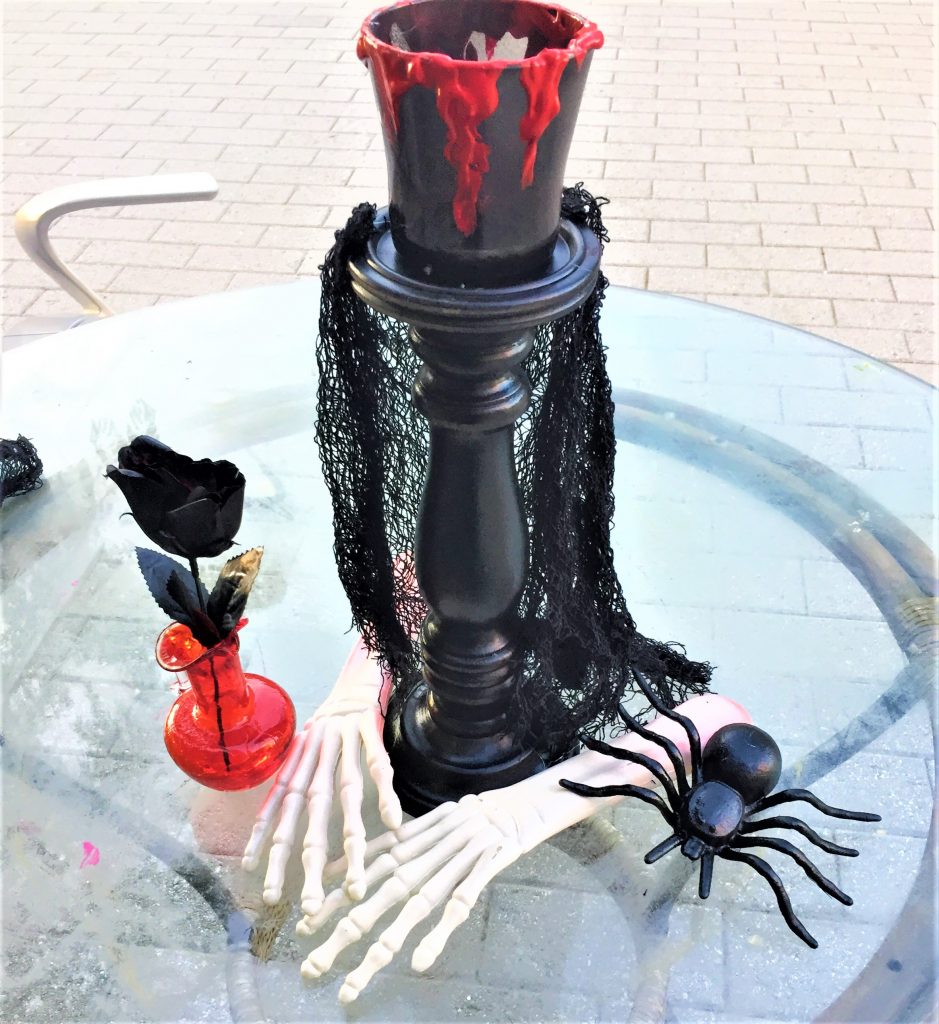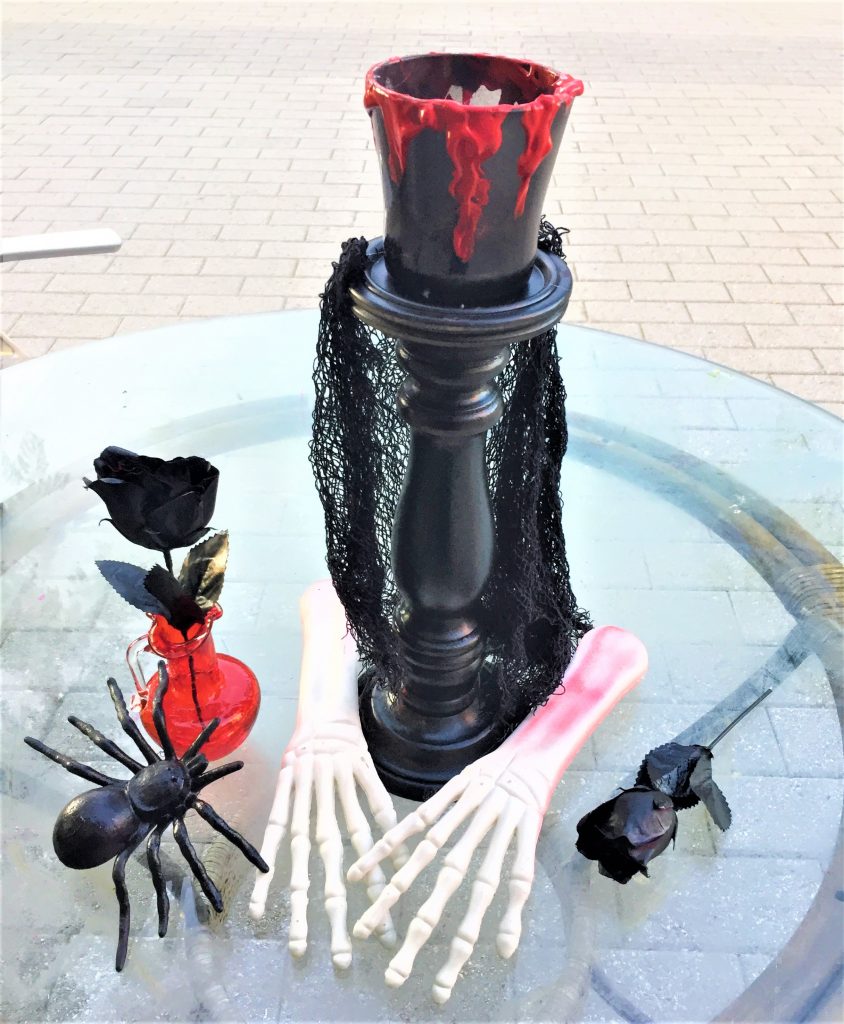 Place a votive on top to make this a candle holder.  Or place your painted silk roses in a small red vase and place on top. 
Add your Halloween accessories to get the biggest howl.  Scary skeleton hands, a big spider and more web created a vignette than any vampire would get the vapors over (Hey, I can't help myself!). 
We shiver in delight when we see what you all have done, based on our ideas.
Share your photos of your own Halloween centerpieces or other ways you upcycled some October holiday fun!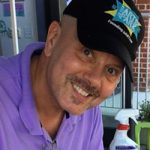 Tim Kime
Tim Kime is an artist, life coach, connector. He is President of Kime Leadership Associates offering executive coaching, meeting facilitating and motivational speaking. He is also Chief Creative Force of Transformation Junkies which upcycles furniture and other household items into functional works of art. He combined his two passions—unleashing the potential in people and transforming items with the launch of the Art of Possibilities Workshops. These workshops are part upcycling, part dreaming, part goal setting.