Goodwill is one of my favorite furniture stores, but did you know it is an awesome fabric store too?
I found a little bench in the Furniture section at my local Goodwill store recently. I liked the cute shape and size, but the fabric looked like it belonged in the waiting room of a doctor's office. I knew with a little paint and some new fabric, the bench would look amazing so I grabbed it.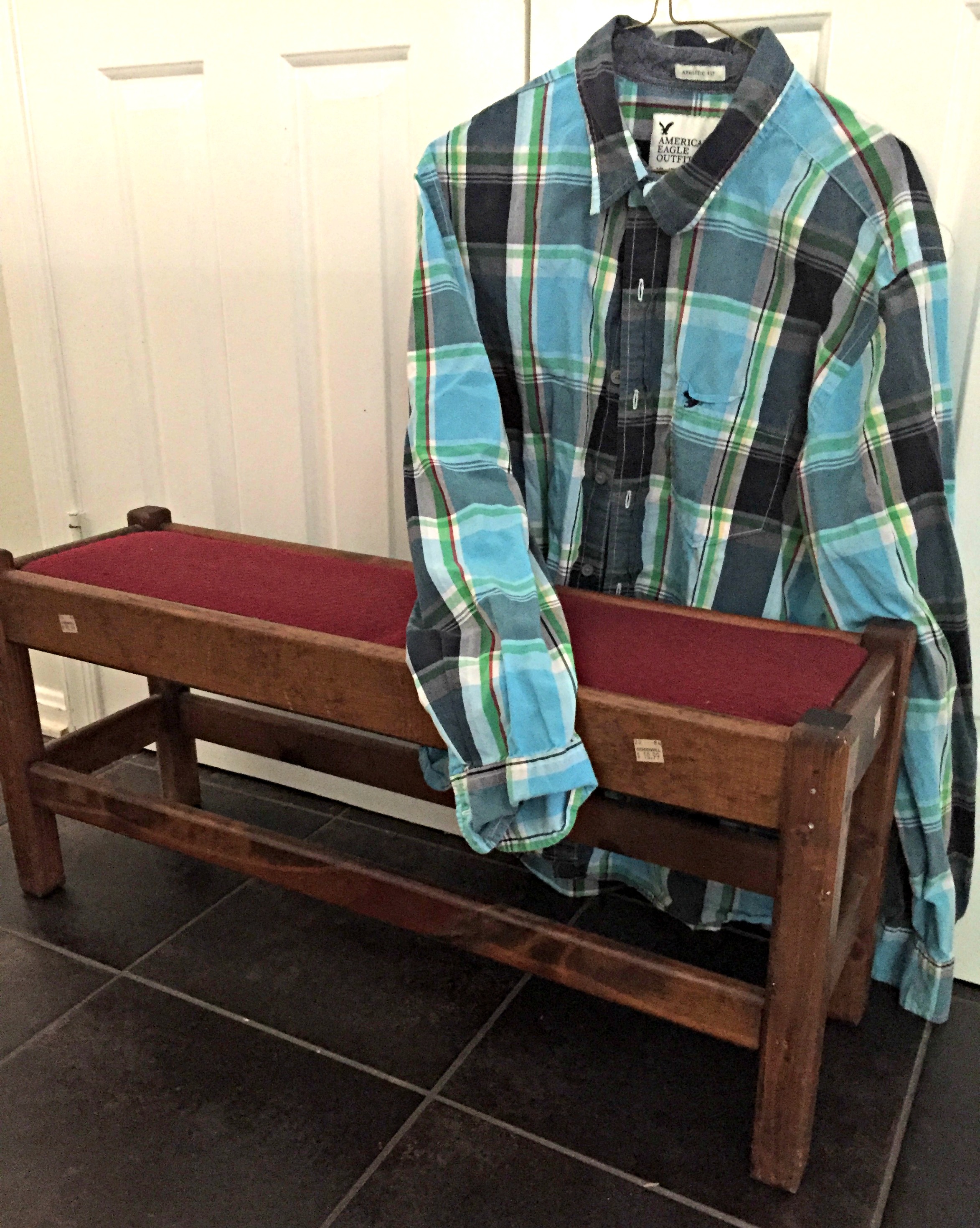 Then I found the perfect fabric for it—over in the Men's Clothing section.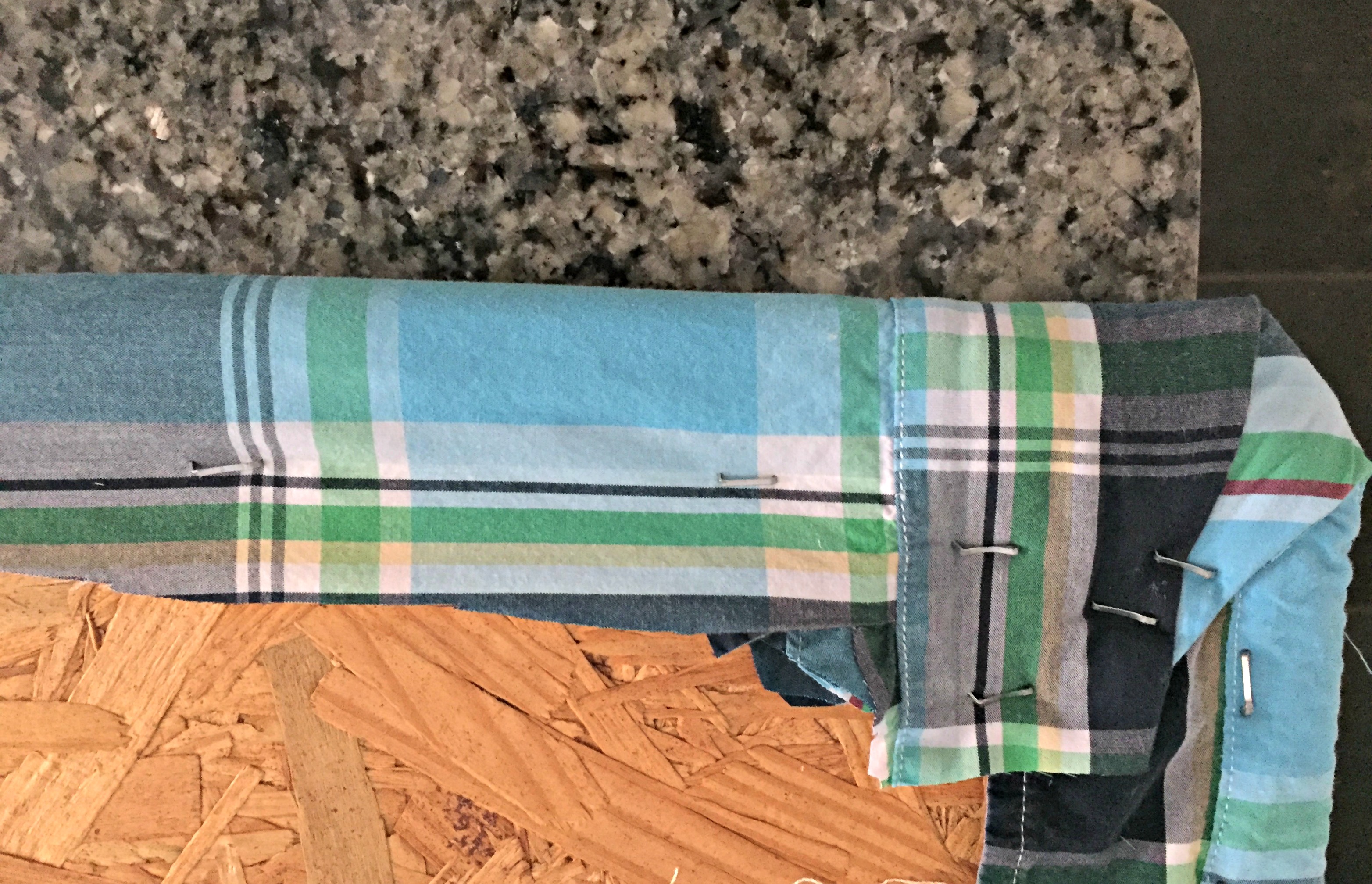 This plaid shirt was just the right size to cover the seat and I loved all of the pretty blues and green in it. I cut off the collar and the sleeves, wrapped the shirt around the seat and stapled it in place, much like wrapping a present.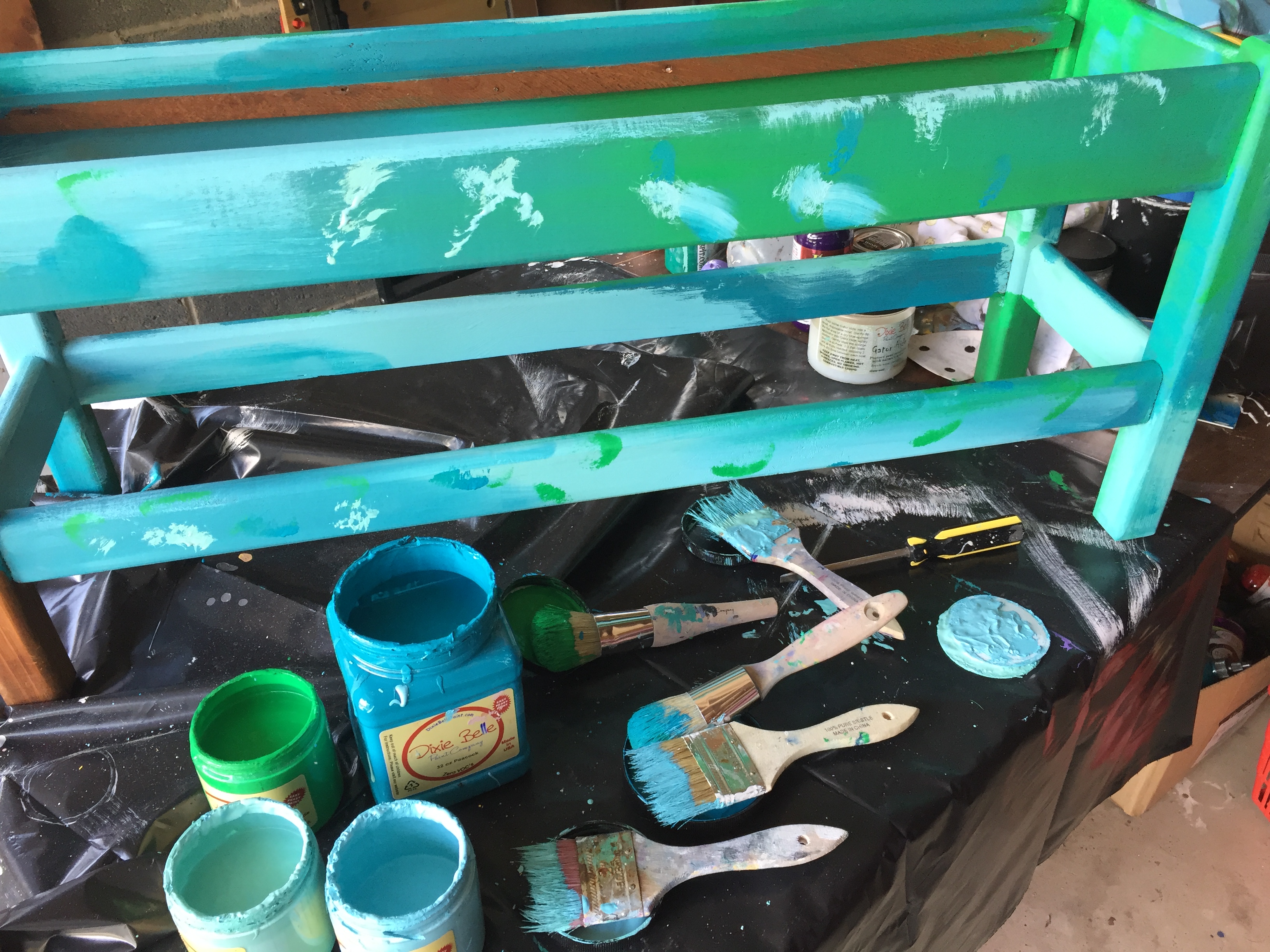 For the wooden bench, I chose green and a few shades of blue to match the shirt and painted the colors in a crazy, random patchwork pattern for my base coat.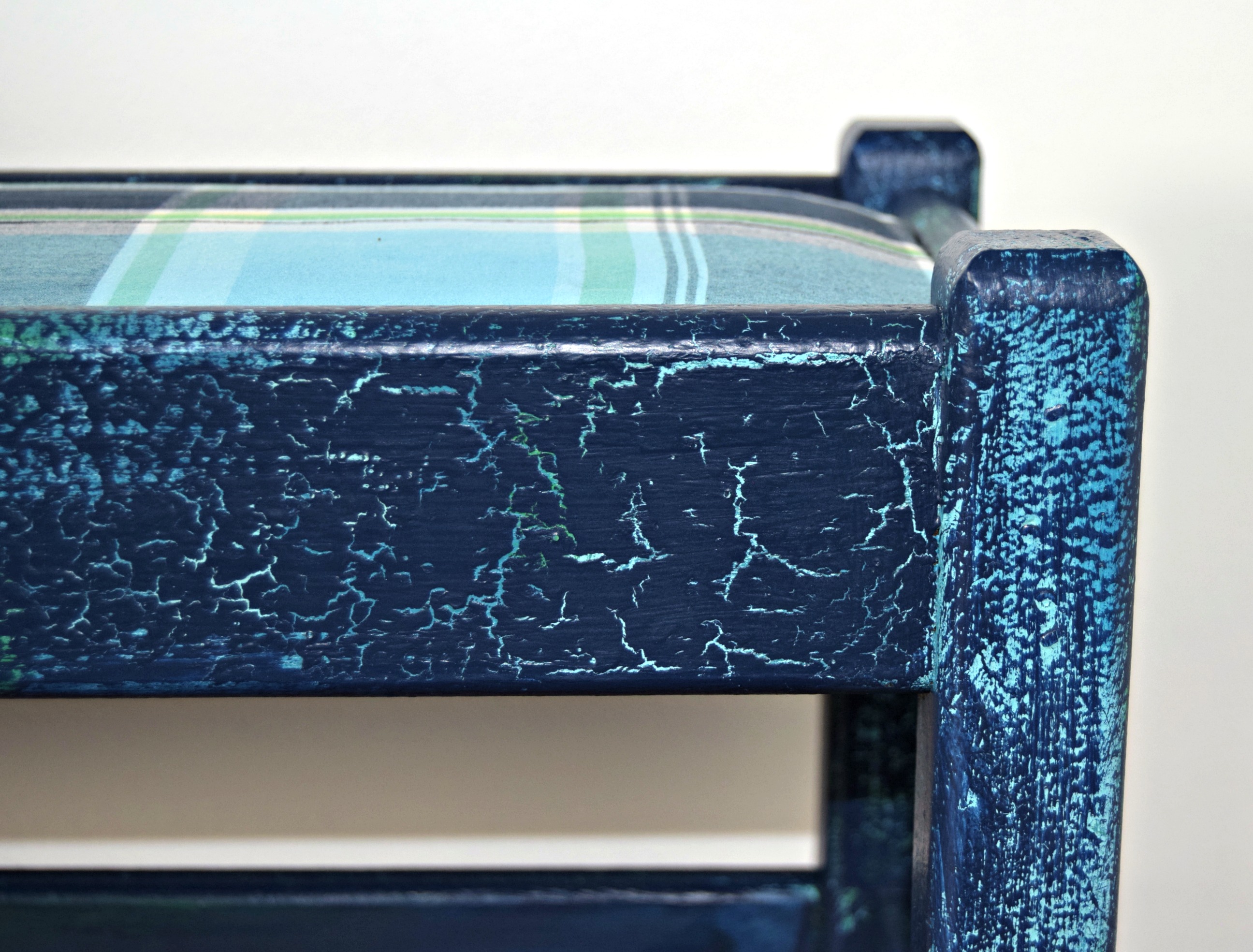 For this bench, I wanted a weather-beaten look like the bench had been sitting on the front porch of a beach house for many happy summers. So I applied a "crackle" medium over the paint, brushing it on thick in some spots to make big cracks and pouncing it on lightly in other places to make smaller cracks. Once it dried, I painted the entire bench navy blue and let the magic happen!
(OK, so I actually let the chemistry happen.) The crackle medium causes the paint to separate as it dries, creating "cracks" and texture over your painted piece. It's an easy way to add a vintage look to painted furniture projects.
Here is the finished bench: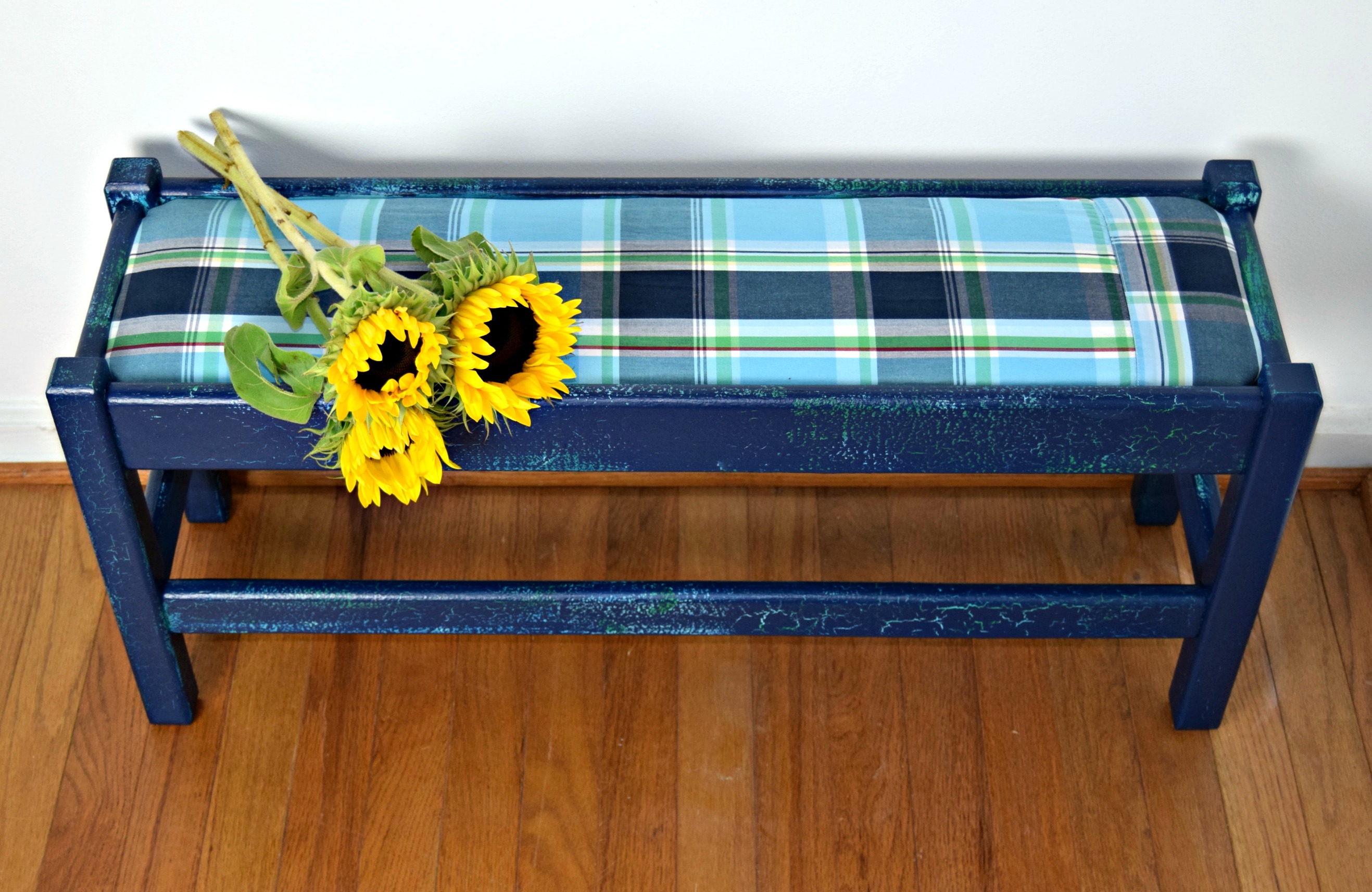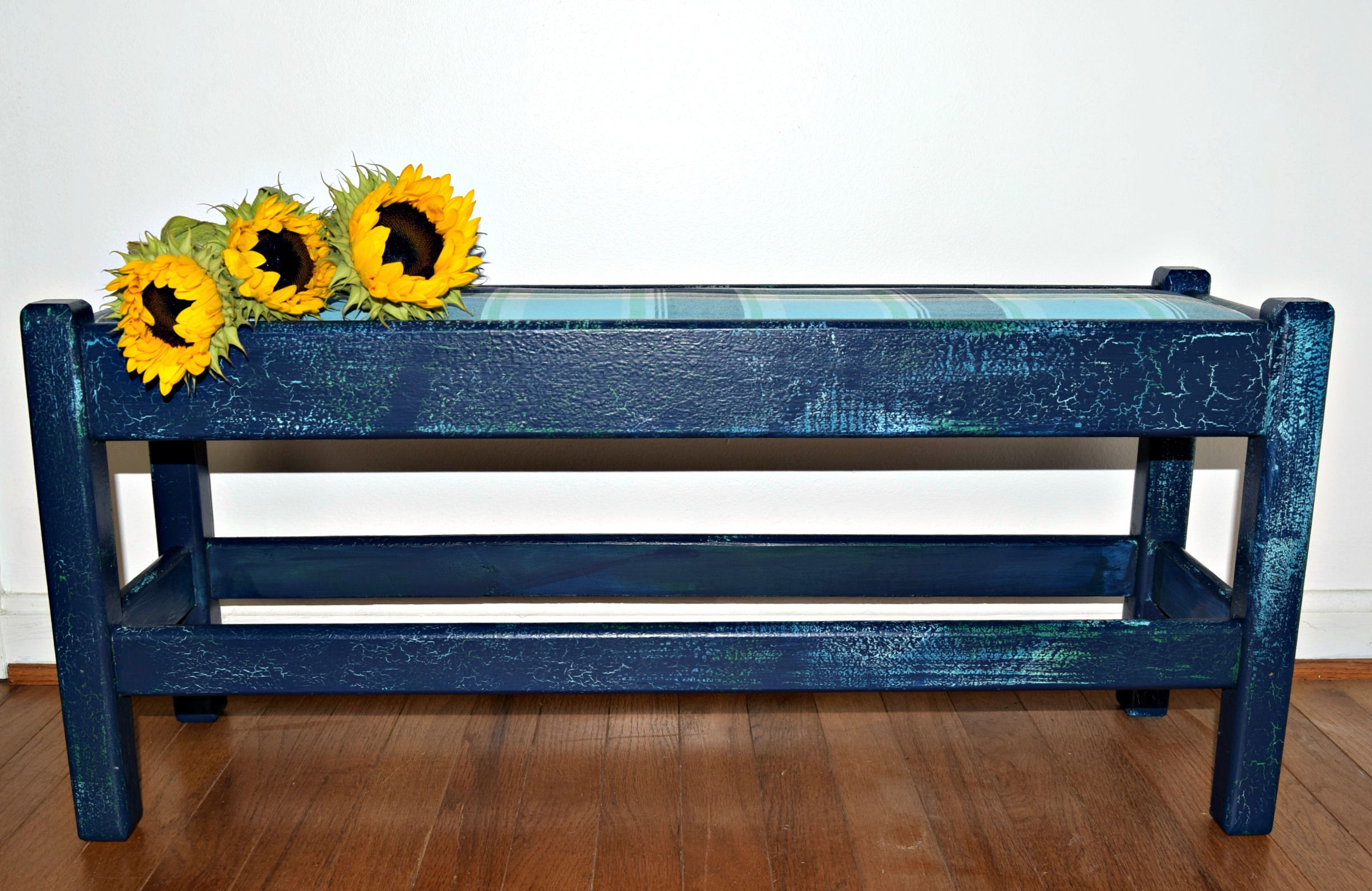 Don't overlook an awesome piece of furniture just because the fabric doesn't match your personal style. Fabric can easily be replaced. And don't overlook the Clothing section at Goodwill as a great fabric source for small projects like this.
You just might find the perfect fit!
Courtney Mickalonis is an artist, teacher and treasure hunter at All Things New Again, her family's furniture and paint boutique in Leesburg, VA. She finds old furniture that nobody loves anymore and makes it beautiful—and useful—again. Courtney teaches a monthly Learn How to Paint Furniture class at their Leesburg studio and offers a free online painting lesson every Friday on the All Things New Again Facebook page.