Rustic industrial home décor looks amazing all year. But once the air turns crisp in Autumn, I especially like to pair interesting rusty items with dried flowers and mini pumpkins to bring a little bit of fall flair into my home. You can spend a lot of money on high-end rustic industrial home décor. Or you can create a similar look with inexpensive items sold at Goodwill. This "rusty" glass vase was an easy and fun project, part DIY upcycling and part chemistry experiment.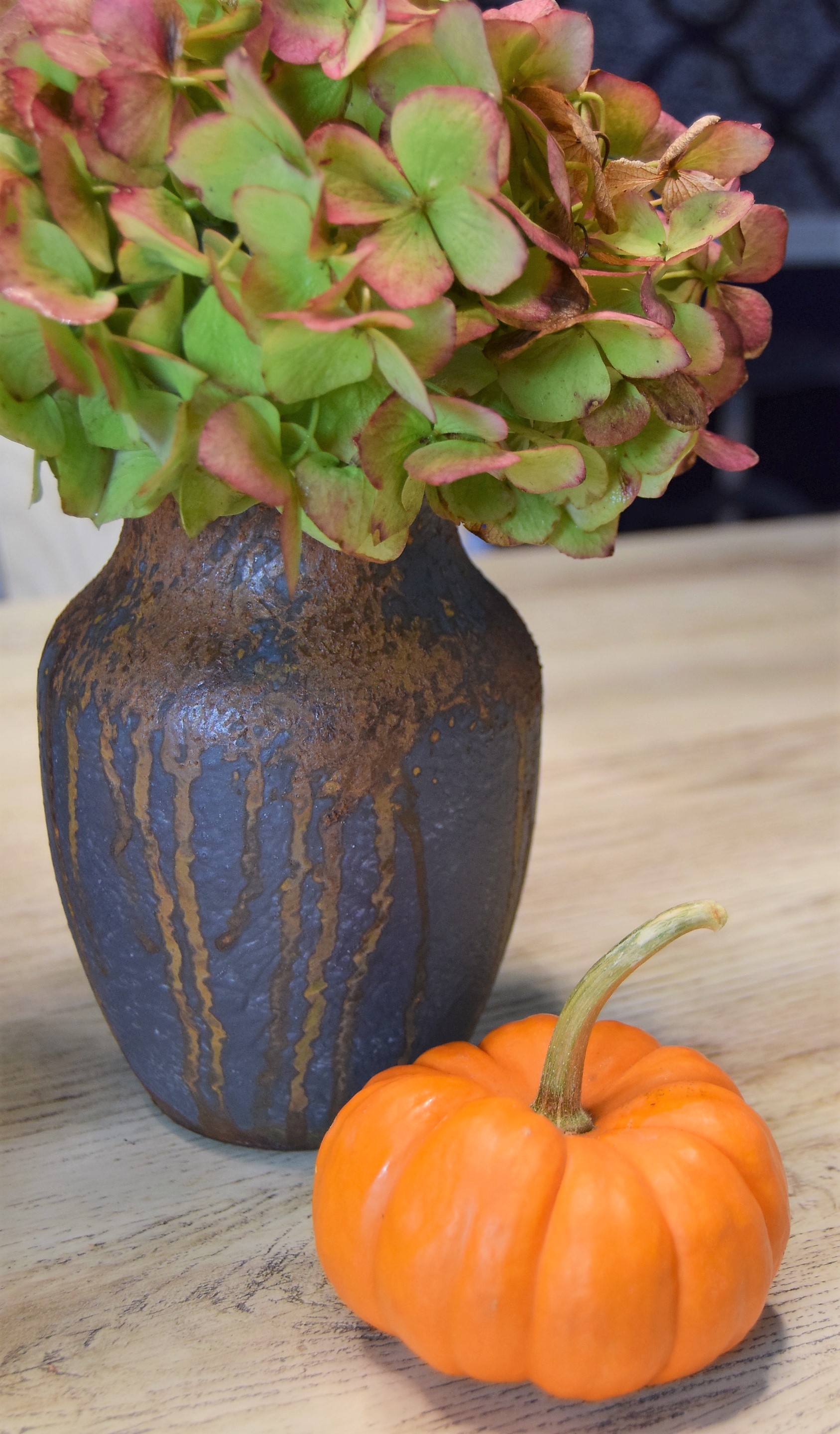 Ordinary glass vases from the florist often end up at Goodwill after the flowers fade. I picked up a few vases in different shapes and sizes in the Housewares section along with a cool glass bottle with stopper, a mini-sized Mason jar, and a star-shaped paperweight.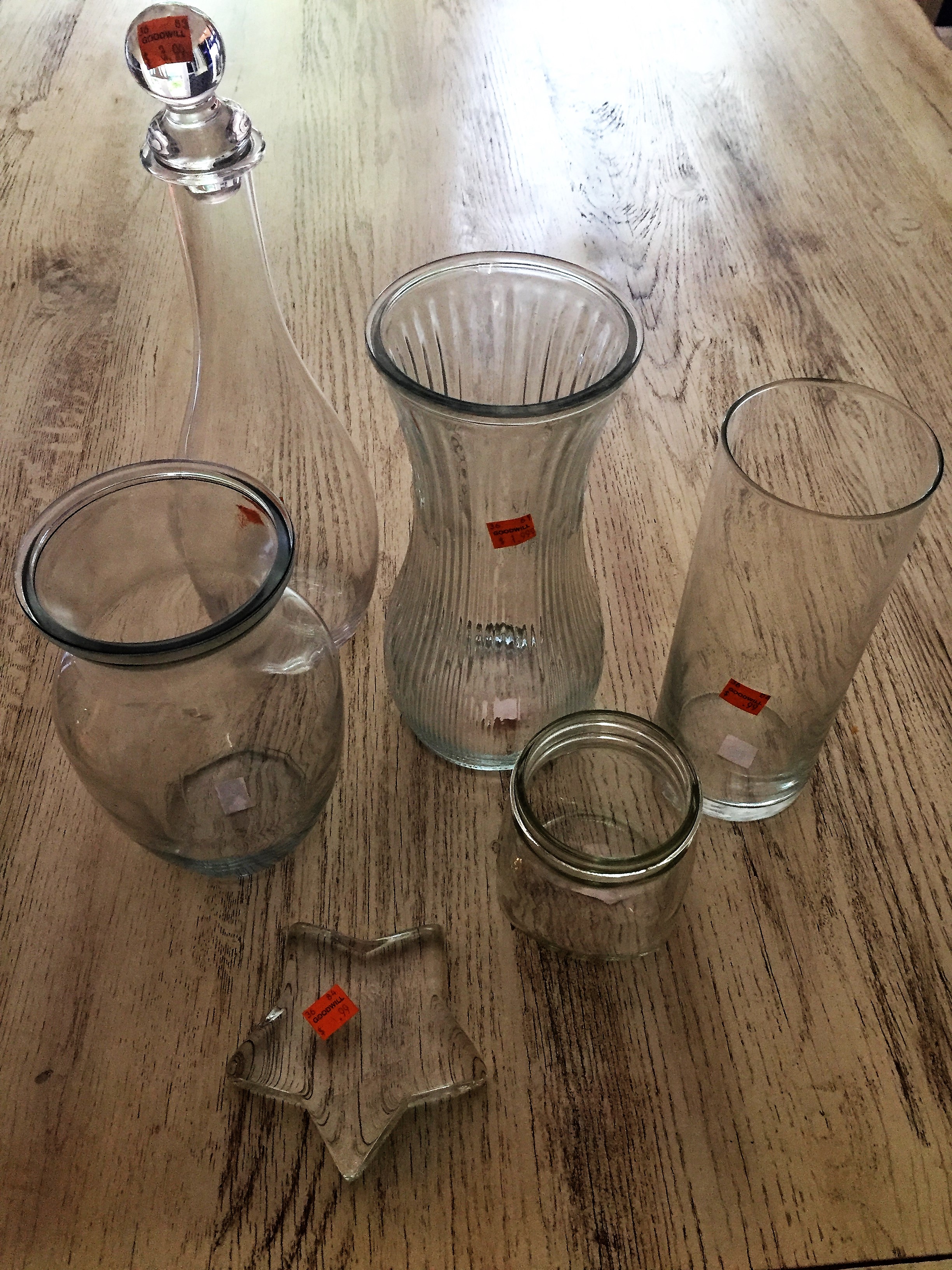 I used a specialty paint product called Patina Paint to transform these ordinary glass items into rustic industrial home décor for fall. I started by washing all of the items and applying a product to help the paint stick to glass better. Then I applied the Patina Paint followed by Patina Spray.
You can't see it, but the Patina Paint actually has tiny bits of metal finely ground into the paint. When the spray hits, a chemical reaction begins. After a few hours, rust begins to form on the object you just painted and sprayed—even a non-metallic object like this glass paperweight.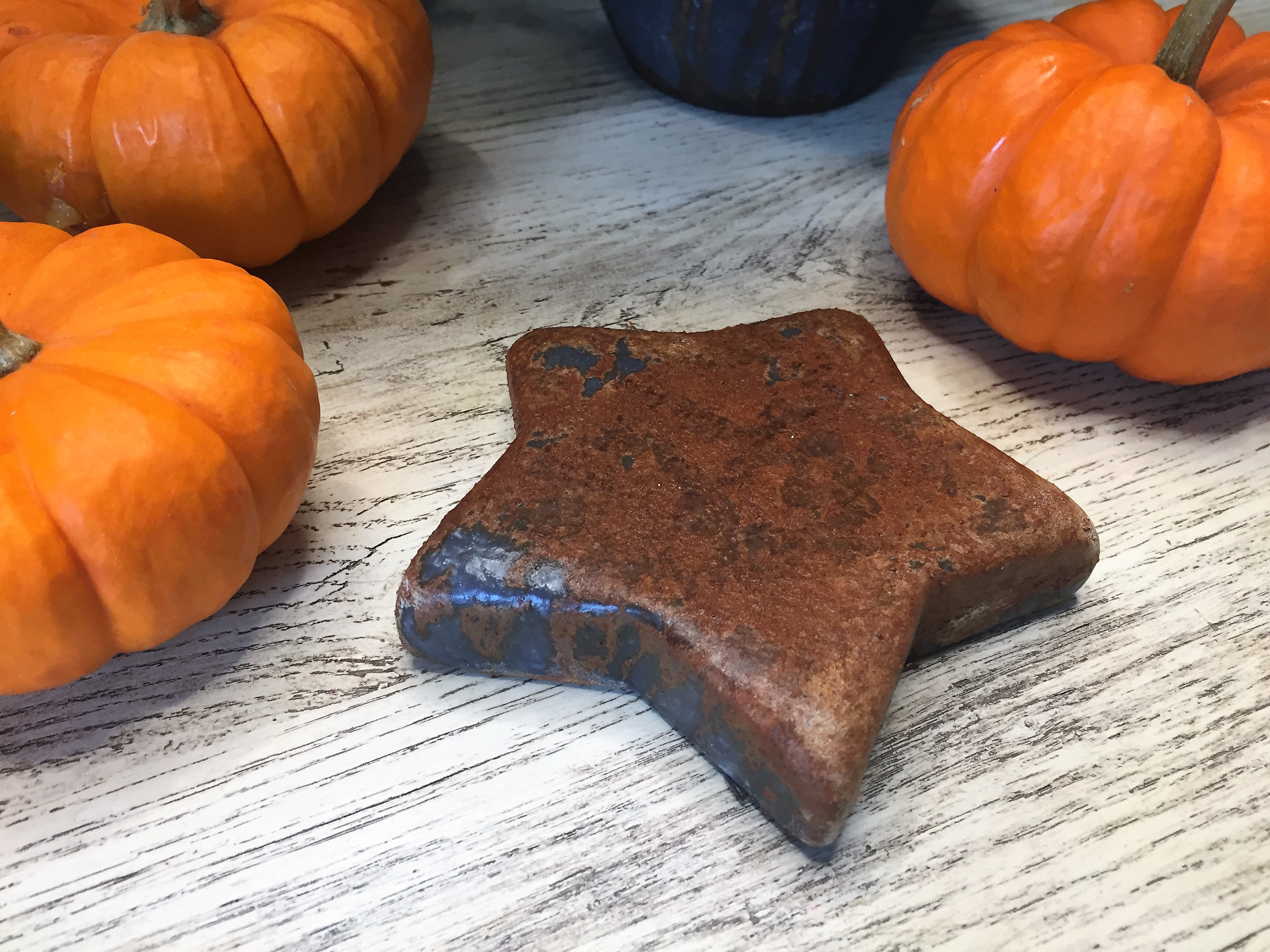 My favorite part of this project was experimenting with different ways to apply the Patina Spray to create different rusty designs on my items. I sprayed and let it drip in sections, brushed on some sections and used the net baggie my mini pumpkins came in to "sponge" on a design in some sections.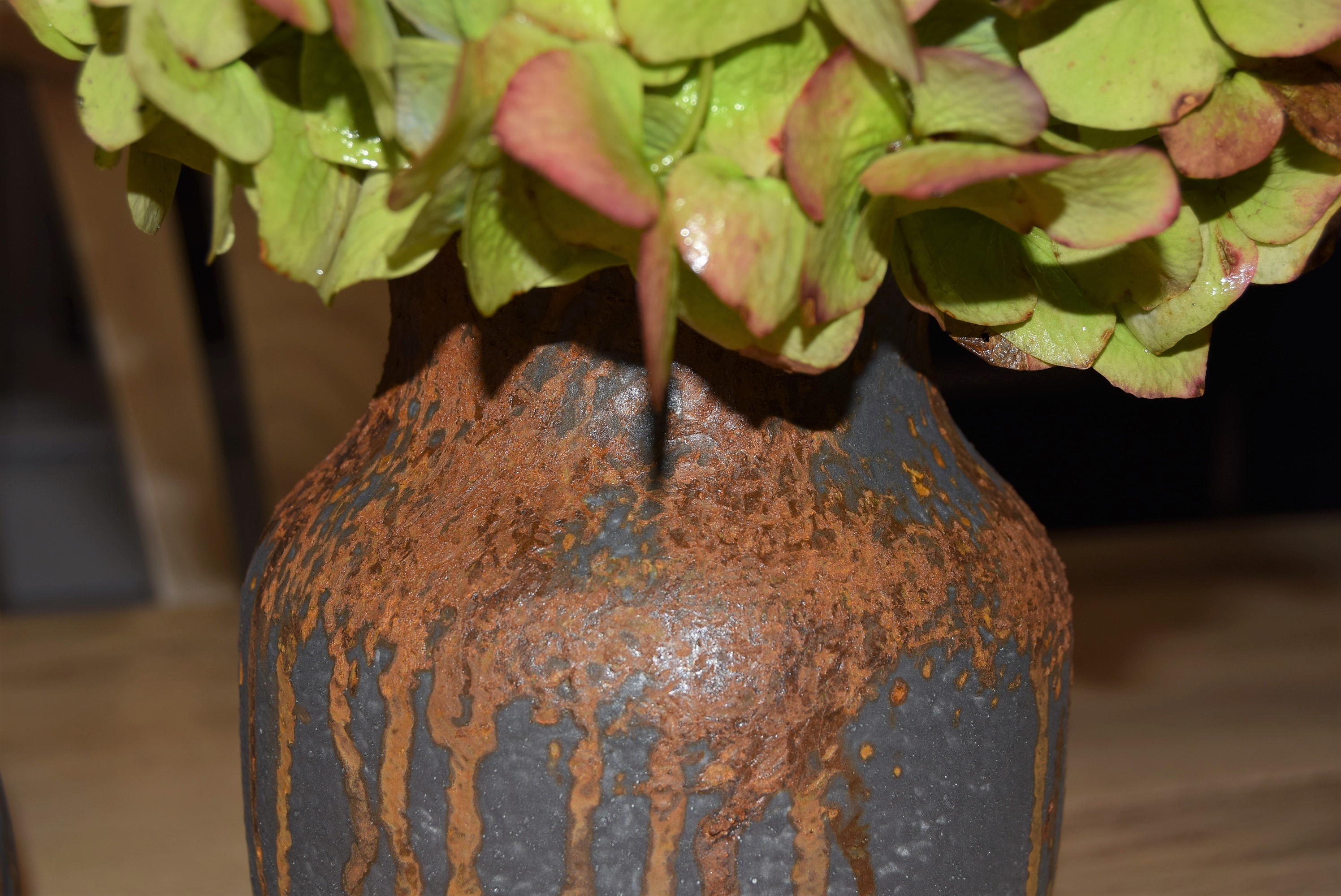 Rustic industrial home décor is popular right now and fits with many decorating styles from farmhouse to industrial. I love the look, but it doesn't usually fit with my other home décor. However, for seasonal decorating, anything goes! I love adding a few rustic and industrial touches to my home in the fall … and it suits my personal style much better than ordinary glass vases!
Are there any spots in your home where you could DIY some rustic industrial home décor for fall (or all year round)? Let us know in the comments!
Courtney Mickalonis is an artist, teacher and treasure hunter at All Things New Again, a furniture store and paint boutique in Leesburg, Virginia. She finds old furniture that nobody loves anymore and makes it beautiful—and useful—again. Courtney teaches a monthly Learn How to Paint Furniture class at their Leesburg studio and hosts The Furniture Painting Friday Show every Friday at 12 noon on the All Things New Again Facebook page.