Who's ready for Halloween? I am! 🙂
I'm always ready!
One of my favorite things about the fall is that I get to celebrate the spooky and creative occasion of Halloween!
Every year, I go all out by visiting "haunted" forests, carving big pumpkins, and even exploring themed corn mazes…the list goes on! I also can't resist the urge to dress up in costume. When else can you dress up as a celebrity or musician whom you've always looked up to?!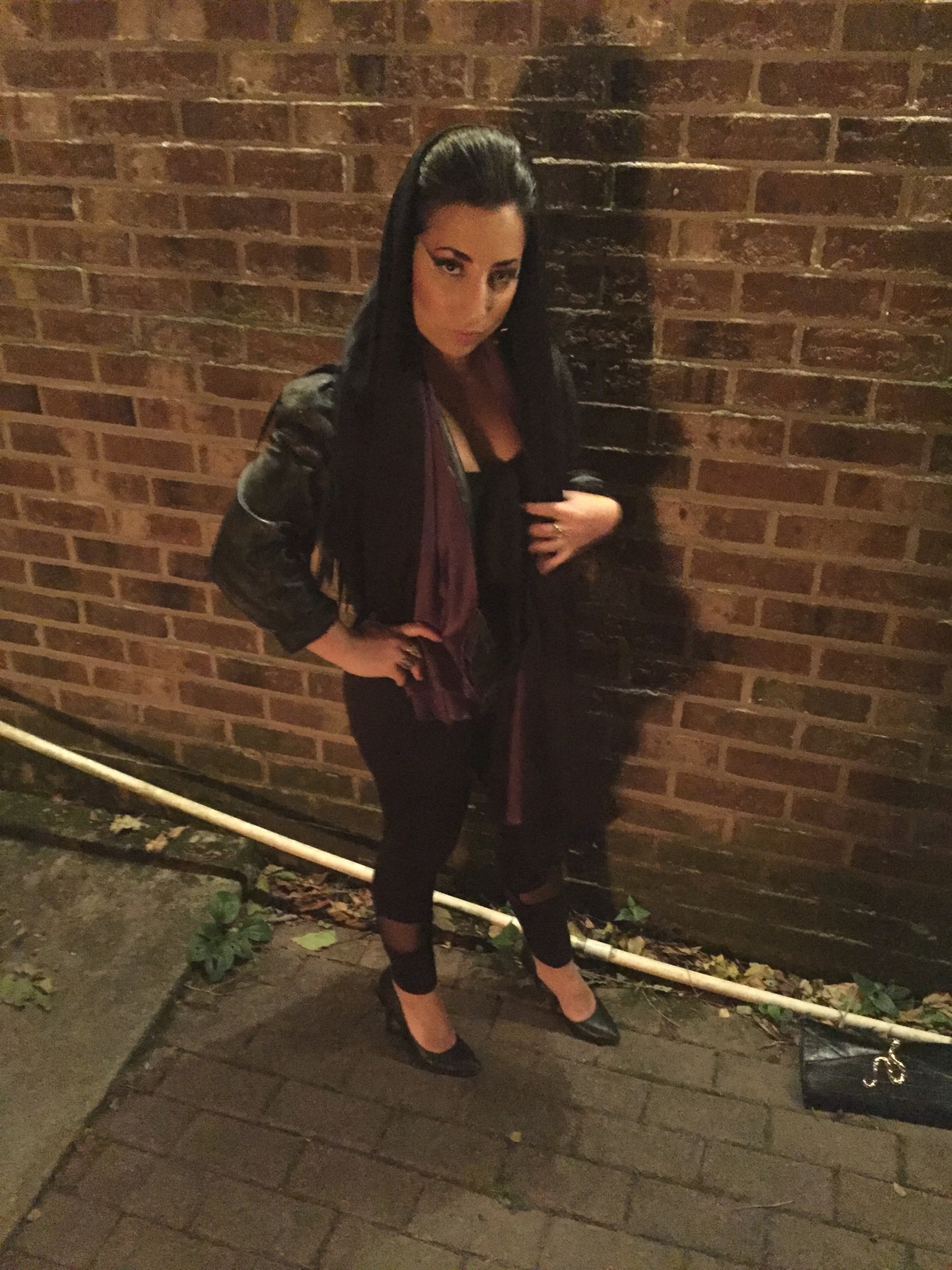 In 2016, I dressed as the great Grace Jones by using Goodwill accessories and crafty finds. With an all-black look, slick back hair, and hot pink eyeshadow, I transformed into a mini 80's queen. This look made me feel so sassy!
Last year, I suited up in Adidas as one of the slick members of RUN DMC. I used Goodwill accessories for this look as well. I also kept it real and wore an Adidas tracksuit, just like ones I've seen at Goodwill for under $10.
I was really excited about my costumes from the last two years, and I hope to make a splash again with a vintage music or movie-related costume.
I am, however, having a bit of a hard time figuring out who to be.
Should I dress up as another musical artist?
Should I choose a different decade?
…is pop culture even the way to go?
Either way, I know that Goodwill is a one-stop-shop for DIY costume inspiration. Whether it's finding a $2 tee or shopping around for 80's aerobic gear for an Olivia Newton-John-inspired look,  I know Goodwill will be the go-to place for my costume needs!
Stay tuned for another post about my Halloween costume decision. This is quite the mini process, and I'd like to share the experience with you!