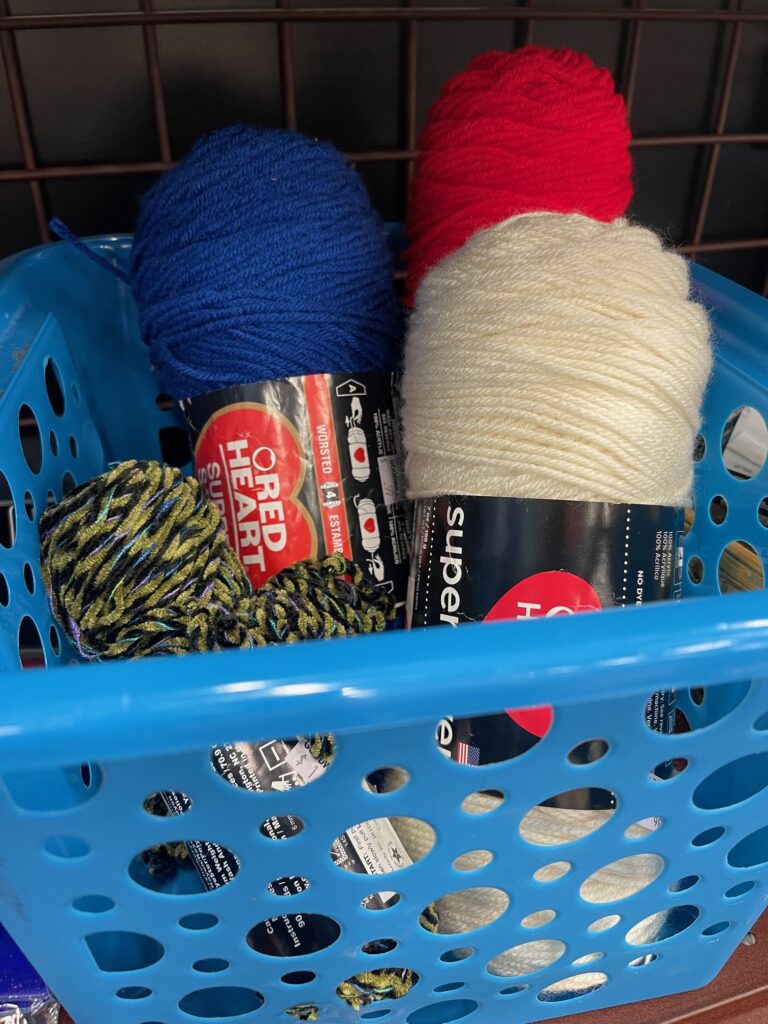 As the fall approaches and the temperatures begin to chill, it's time to consider taking up or continuing DIY or craft projects.
Many years ago, I learned to crochet and have been creating small items, such as baby blankets. Whenever a family member or close friend has a child, I make a blanket as a special keepsake. However, the price of yarn can be high, so discovering skeins of yarn at lower prices is great.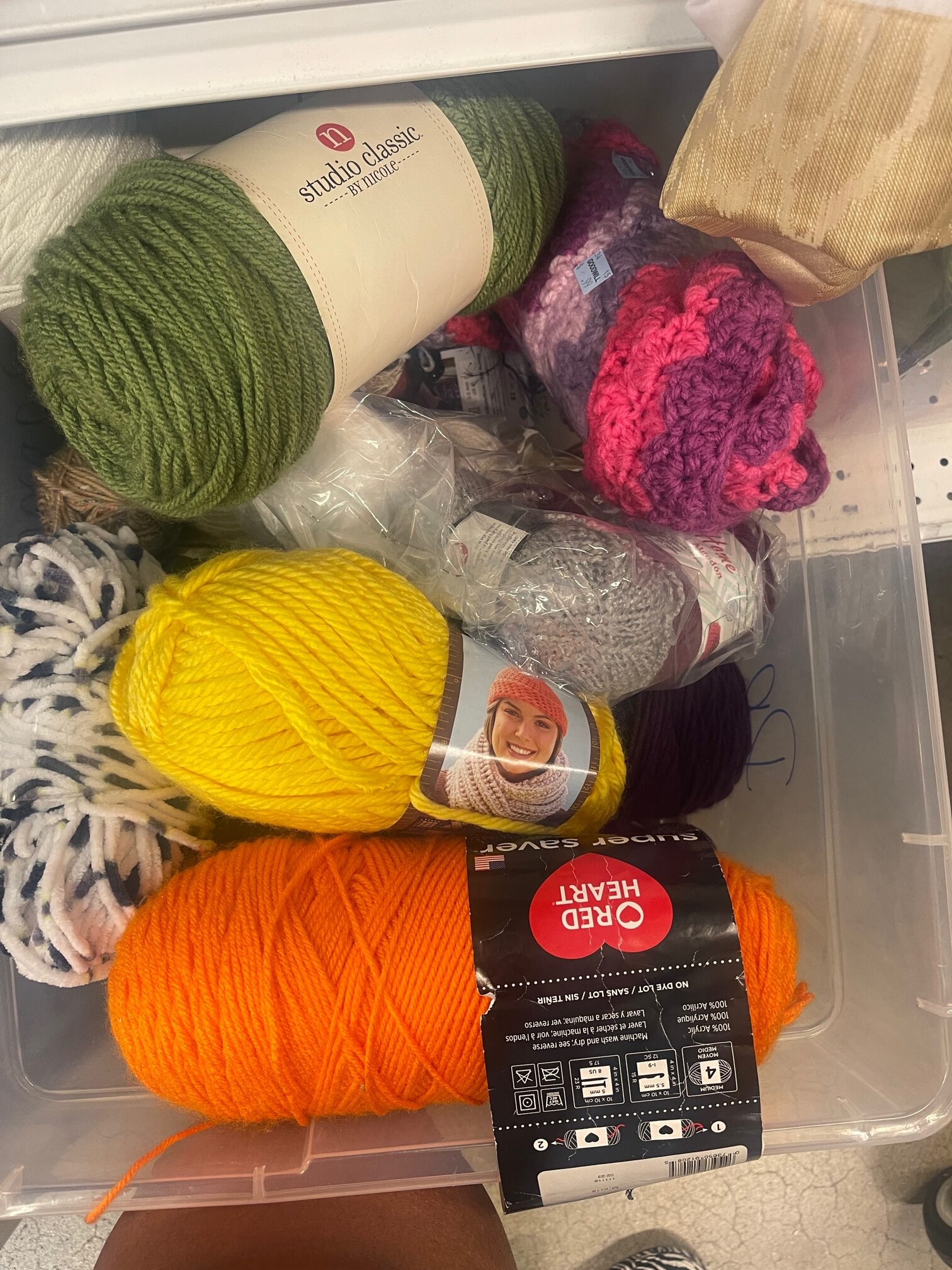 During the pandemic, many people begin to take up new hobbies while on lockdown, including knitting and crocheting. Therefore, I believe that the price of supplies (as with everything else) has risen. Each time I visit Goodwill, I take the time to browse each aisle because it's like a treasure hunt. During a recent trip to the Clinton store, I found containers of yarn that can be used for such projects at super low prices of $1.99 each. 
My baby blankets take around two weeks or so, depending on the time I can dedicate to them. I usually pick up my crochet hook while watching TV as I relax during chilly evenings.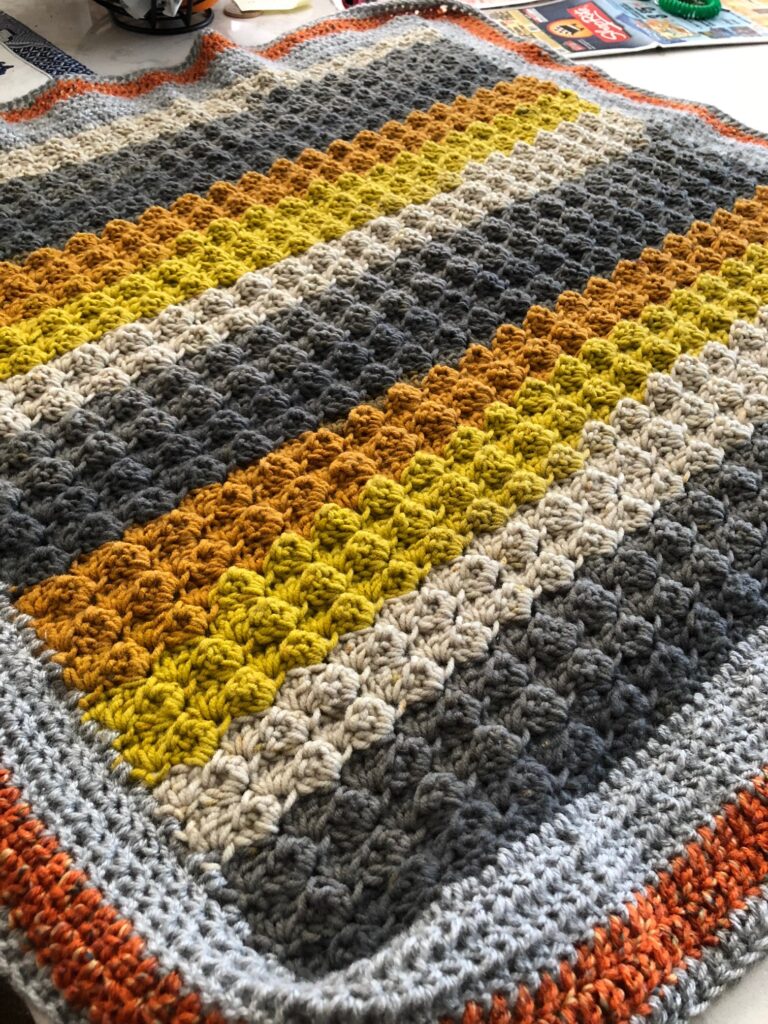 As we go into cooler temperatures, I encourage you to pick up a new hobby or continue the one you put down to enjoy the Summer. If you need new supplies, check out the craft section at Goodwill!