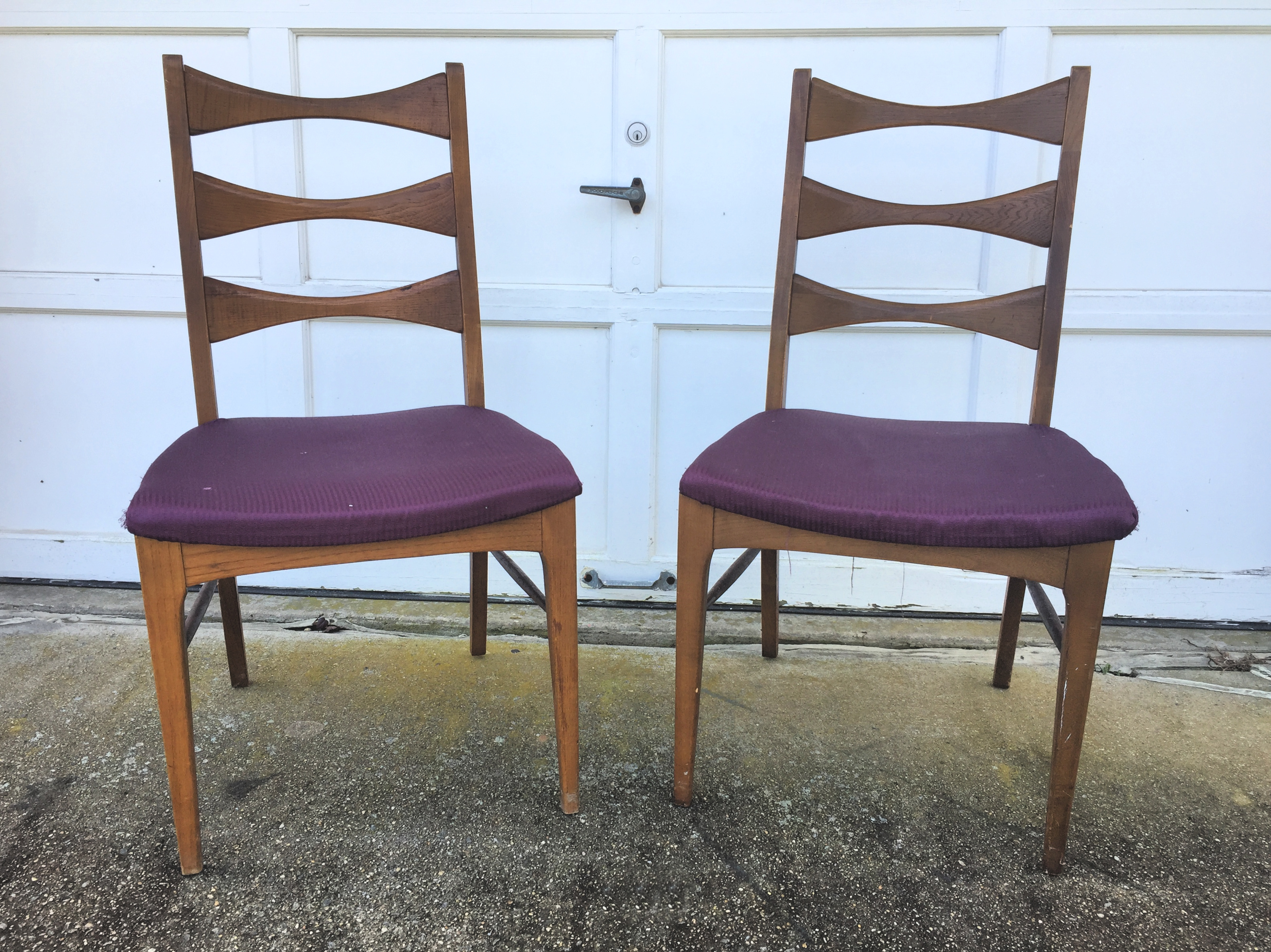 Goodwill's Furniture section is a great place to find chairs of all sizes, shapes, and styles—even if they don't fit your personal decorating style at first sight. These ladderback chairs I found at my local Goodwill are a great example.
I loved the shape of the chairs and the way the rungs curved on the chair backs. That outdated maroon fabric was definitely not my style, but it wasn't a deal breaker either. As long as a chair is sturdy and structurally sound, chair makeovers are easy and inexpensive DIY projects. Usually, a fresh paint color and new fabric are all it takes to create a stylish new look for your home.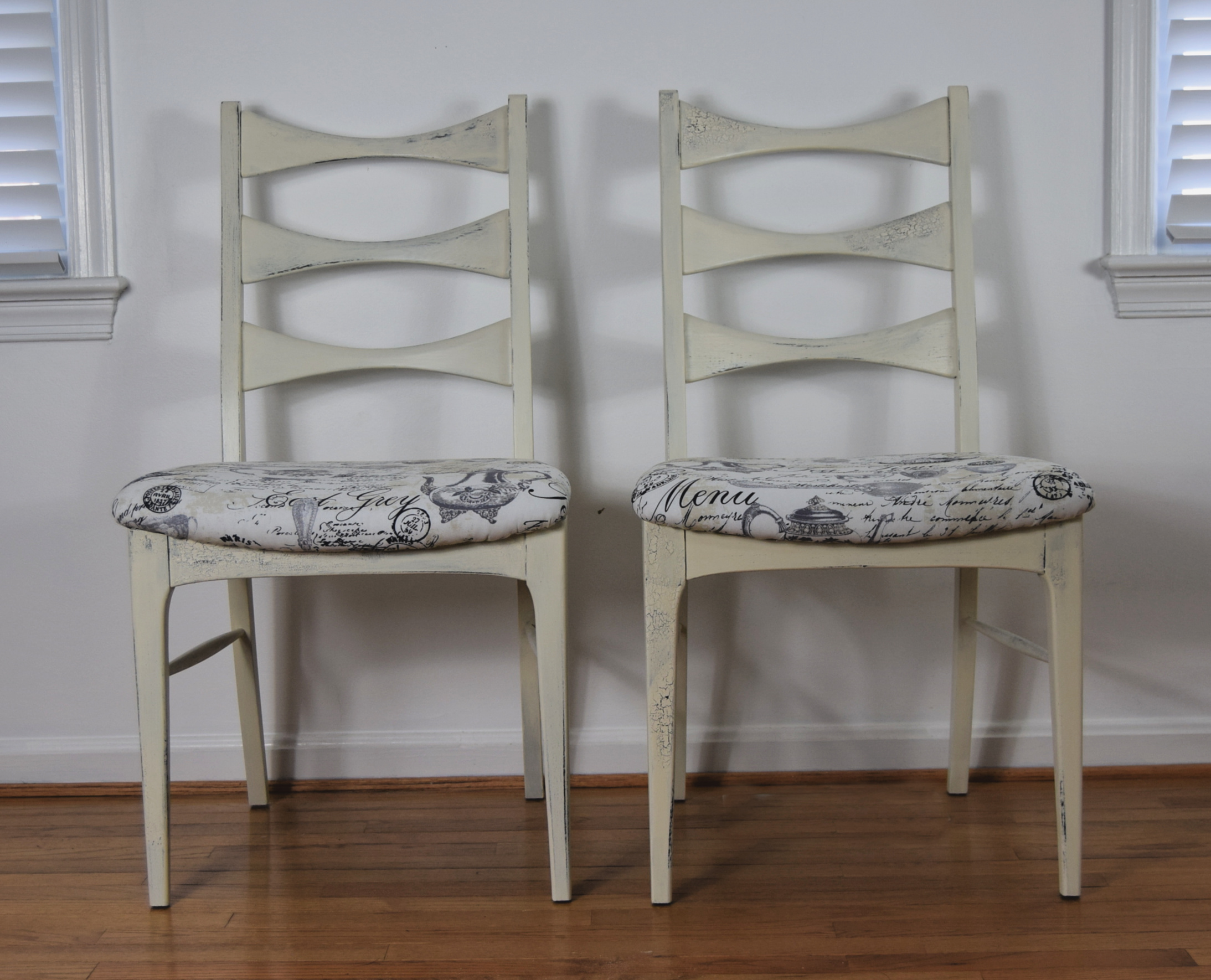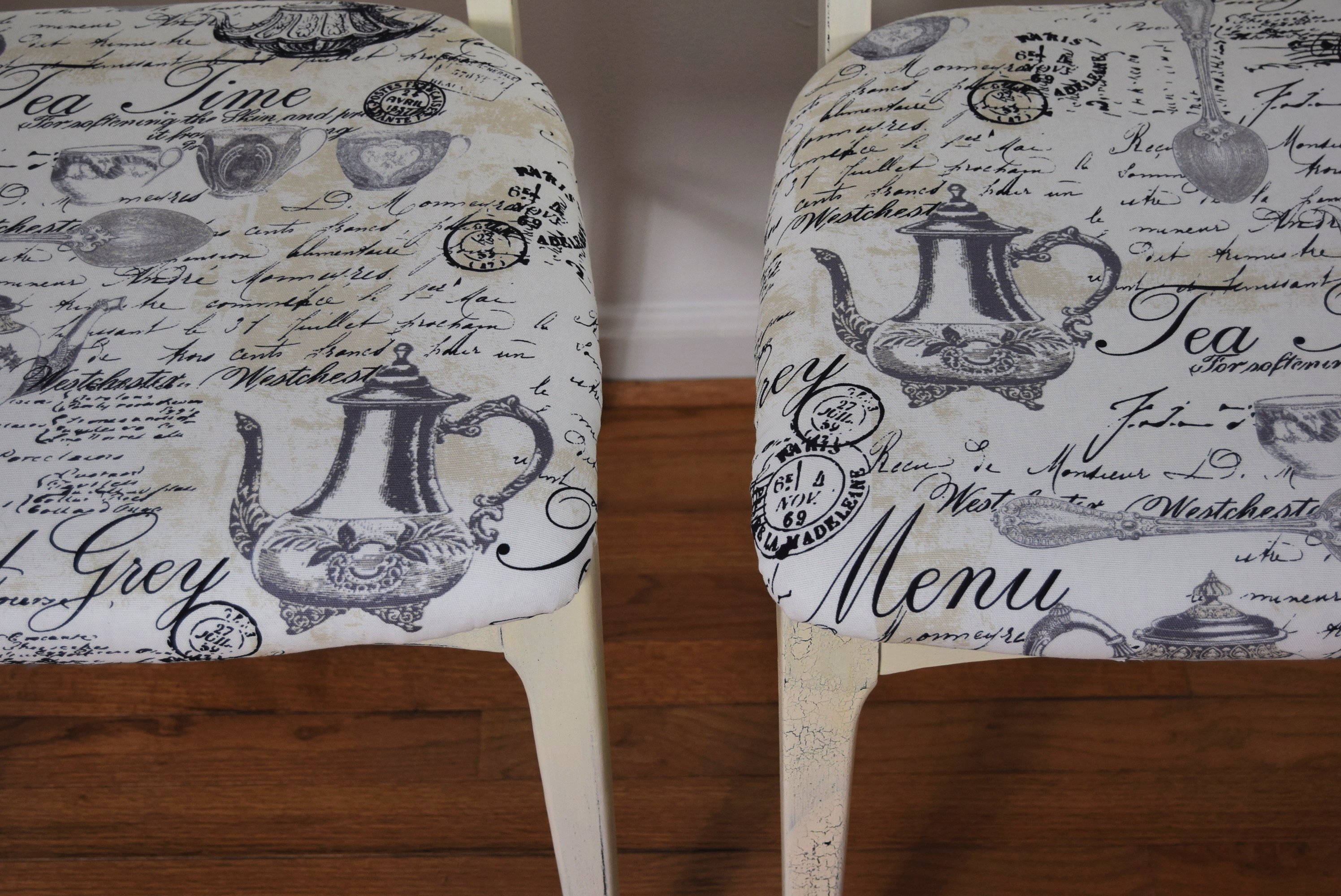 I had a cute little kitchen table in my furniture stash in my garage, but the chairs were missing. The Goodwill chairs fit the table perfectly. Then I found pretty new fabric that captured the vintage style I was trying to create on this table and chair set.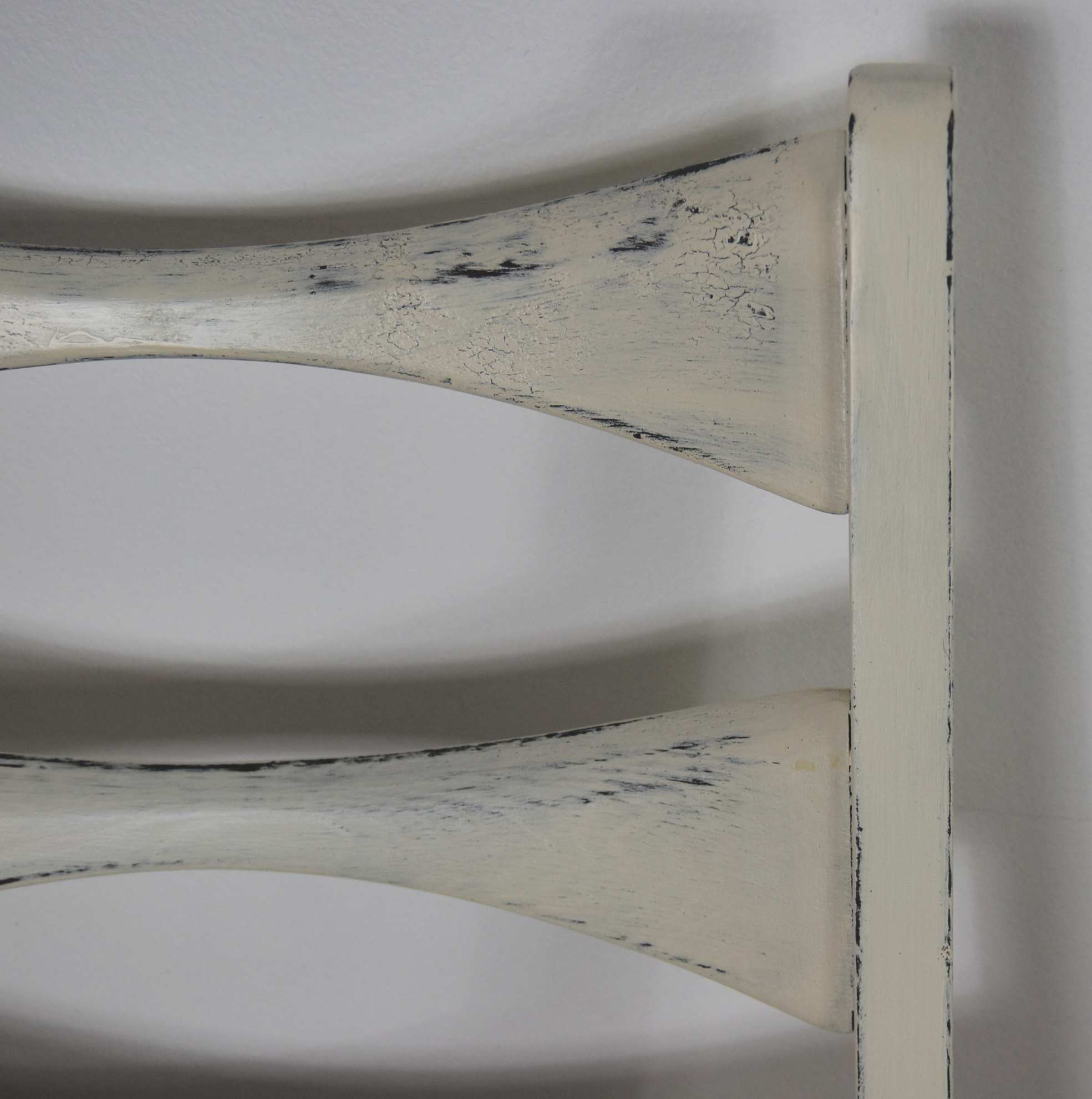 I chose my paint colors to match the fabric. The wood tone on the chairs did not match the wood on the table legs. So I painted everything a dark espresso color first to unify the set. Then I added a crackle medium here and there before painting everything a creamy white color. The crackle medium causes the paint to separate as it dries, creating a vintage crackly look like these chairs were sitting outside a little French café. (I'm a little bit hooked on the crackle look lately. Here's another project I did. Same product, totally different style!) Finally, I rubbed fine-grit sandpaper all over the chairs, distressing down to the dark brown espresso color in some places to further accentuate the curvy rungs and vintage charm.
Here is the finished project. It's the perfect spot to enjoy a cup of tea!